When planning your vacation to Iceland, it is important to do the proper research before your trip. You will need to know some facts about Iceland, the best places to go, how much it's going to cost, the ways to get around and the best rental cars in Iceland. In this article, we will explore the variety of things that make Iceland unique so you can go on your trip fully prepared.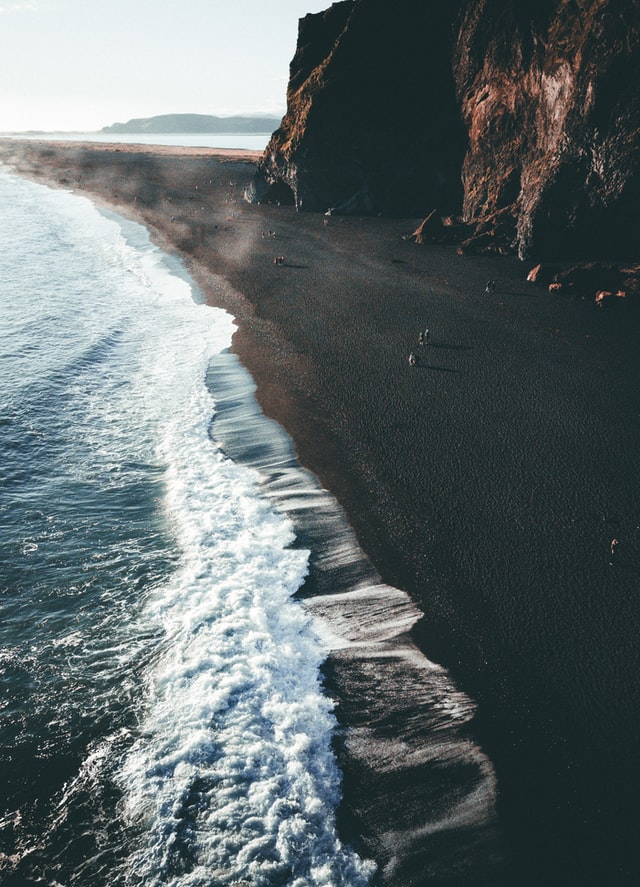 Table of content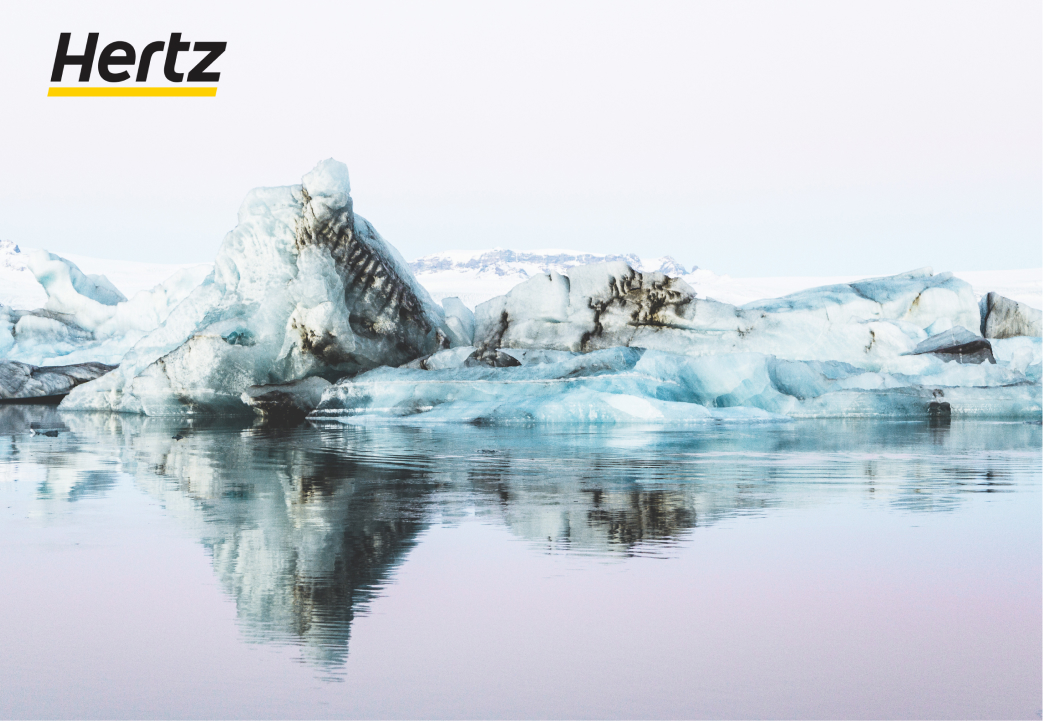 Where is Iceland located?
Iceland is located in the Northern Atlantic Ocean on the border between North America and Europe at the midpoint between New York and Moscow. It's one of few inhabited Northernmost islands. The highest point of Iceland is located in Hvannadalshnúkur which has a peak of 2,110 m (6,923 ft) above land. Iceland's total landmass is around 102,775 km2 is the island is located at the geographical point between latitudes 63 and 68°N, and longitudes 25 and 13°W.
Iceland sits between the Eurasian and North American tectonic plates. This makes the view when driving along theGolden circle ring in Iceland extremely unique and a bucket list location for many travellers. While on a tour of the Golden Circle, you can see both tectonic plates, as well as the mid-Atlantic ridge.
The location of Iceland on the map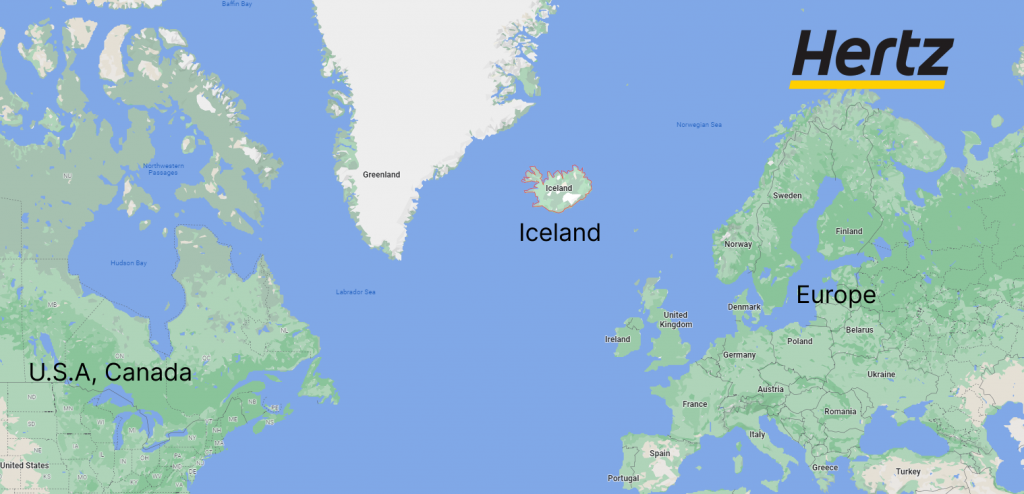 How big is Iceland? Is Iceland part of Europe?
Iceland has a total territory of approximately 102,775 km2, with a total land mass of 101,826 km2 which is around the same size as the state of Colorado, USA. Although geographically located in European territory, Iceland is not part of the European Union. This could come in handy with tax exemptions for visitors to the island from EU countries. Even though Iceland is not part of the European Union, they are part of the Schengen cooperation.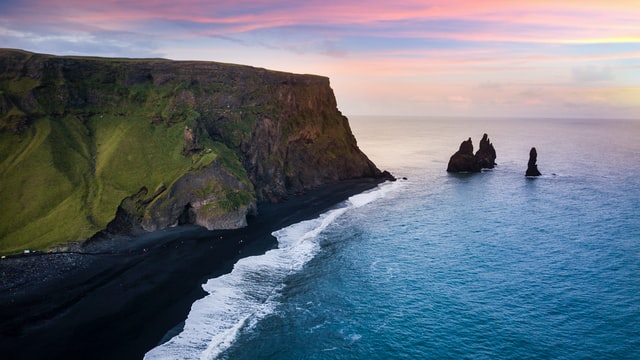 Population of Iceland
Iceland is one of the most sparsely populated countries in the world with an estimated population of 371,000 in 2022. This figure is expected to rise to 408,900 by the year 2030.
What is the capital of Iceland?
Iceland's capital is the city of Reykjavik. Reykjavik is the northernmost capital in the world and holds more than a third of Iceland's entire population, making it the most populated city in the country. It is also the economic hub of the country and holds several fun activities for visitors. From self-drive tours around the area with a rental car, the Harpa Concert Hall, and the famous Blue Lagoon spa, there are many attractions that make Reykjavik Iceland's most visited city.
What is the Iceland currency?
The official currency in Iceland is the Icelandic Krona. The rarity of cash purchases means that foreign currency including US Dollars, EU Euros, and Krona from other Nordic countries like Sweden won't be accepted in Iceland.
Do you need cash in Iceland?
Instead, almost everyone and every shop in Iceland uses credit cards. Credit cards are the most important and convenient means of payment for visitors to Iceland. You don't even have to withdraw any cash during your stay in Iceland, all stores and shops even in the remote area will accept credit card payment. (Unless you are going to the flea market). When renting a car with Hertz Iceland, we also require customers to own a valid credit card.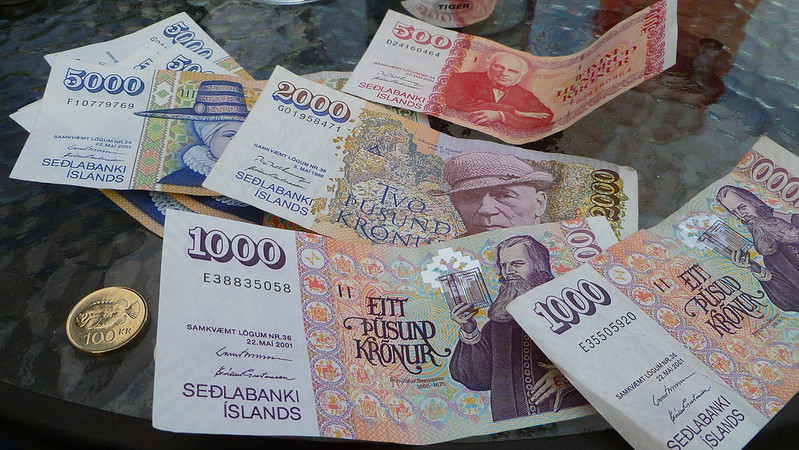 How to get to Iceland?
The primary way that people get to Iceland is by air, as it's by far the most efficient.
Iceland has two local airlines which fly Icelandic routes. There are Icelandair, the premium airline, and Play which offers the cheapest deals on flights coming into Iceland.
Direct flights are available from many cities around the world such as New York, Boston, Washington DC, Orlando, Denver, Seattle, and Minneapolis in the USA. Others include London, Glasgow, Manchester, Edinburgh, Barcelona, Tenerife, Madrid, Milan, Stockholm, Helsinki, Copenhagen, Berlin, Hamburg, Munich, Zurich, Geneva, Paris, Amsterdam, Brussels, Oslo, and Warsaw in the EU.
Visitors from outside of these areas, such as vacation seekers from Asia would have to take connecting flights to reach Iceland as there are no direct flights from the region currently. You might need up to three flights to reach Iceland from more isolated locations.
If you're looking for an alternative to flying you have two other options. You can visit Iceland via a cruise ship. There are many cruises from the United States to Iceland that dock in the ports either in Reykjavik or one of the other major cities in Iceland. There is also a ferry that goes from Norway to Iceland and offers a great way to experience both these nordic countries.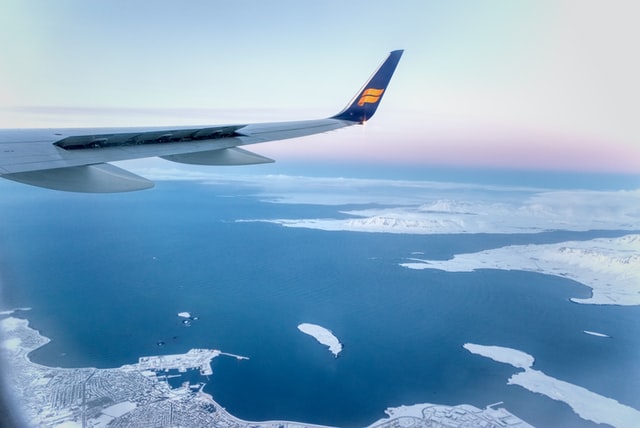 What is the weather like?
Despite the heavy presence of ice glaciers across the country, winters in Iceland are not as harsh as you would expect due to the warming effect of the Gulf Stream. The capital Reykjavik is renowned for its strong winds and unpredictable weather even during the winter months. In the coldest month of Iceland's winter, the average temperature is 0°C (32°F). Usually in January.
Summer temperatures in Iceland are rarely ever hot. Just perfectly mild with an average temperature of 12°C (54°F) in the peak of summer, which is around July. The highest temperature recorded in Iceland's capital city is 26°C (78°F).
As expressed earlier, the weather in Iceland is difficult to predict and there can be rainstorms and heavy winds even in the summer months. The best way to stay ahead of the weather is to keep up-to-date with information from Iceland's Meteorological Office. You can also read more about the Icelandic year-round weather info .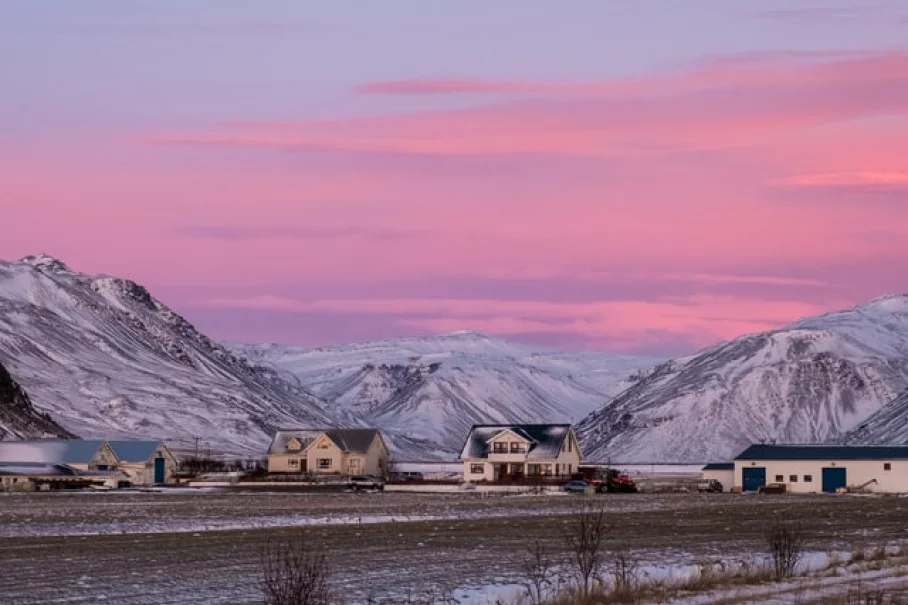 How long or short are the days in Iceland?
The length of the day in Iceland is largely dependent on the season. There are usually wild variations in the number of daylight hours in the summer and winter months. Summer months between May and August have almost 24 hours of daylight, while the mid-winter months are significantly bleak with less than five hours of sunlight per day.
The months around spring and fall are more regular with their daylight hours, mirroring daylight hours in Europe and North America.
---
What is the best time to visit Iceland?
Summer between June and August is the best time to visit Iceland and the peak season for travelling to Iceland. BUT, if your only purpose in visiting Iceland is to see the northern lights and the snow, then the winter months (between late September and April) will be the best time to visit Iceland.
If you are unsure when is the best time for you to visit Iceland, we've also broken down the Iceland season features for your reference:
Summer months in Iceland are usually between June to early September and are characterized by long days and short nights. The weather is warmer than any other period of the year. Temperatures are still mild, averaging between 7°C (45°F) and 18°C (65°F). It is also the most active season for tourists.
Things start to cool down in autumn which starts in late August or early September and lasts until late October or early November. The temperature during autumn/fall in Iceland ranges between 3°C (37°F) and 13°C (55°F). It is the best time for adventure seekers to go hiking, see the northern lights, and take boat tours.
---
Winter starts sometime between mid to late November and lasts all the way to March. The days are short and the daylight scarce. In peak winter, less than five hours. Winters are moderately cold, with temperatures reaching as low as -2°C (28°F) and as high as 13°C (55°F). The weather makes it the best time to visit some of Iceland's natural phenomena, like the ice caves, volcanoes, glaciers and the hot springs, which are open all year round.
Related readings:
---
By March, the winter snow would have started to melt ushering in Spring which will last until May. Days are longer than in winter and the temperatures rise to between 0°C (32°F) and 10°C (50°F). This could be a great time to visit Iceland before the summer crowds start to pour in. It is relatively cheaper with similar experiences including the arrival of the puffins.
For more information on the best time to visit Iceland, you can check out our blog post here.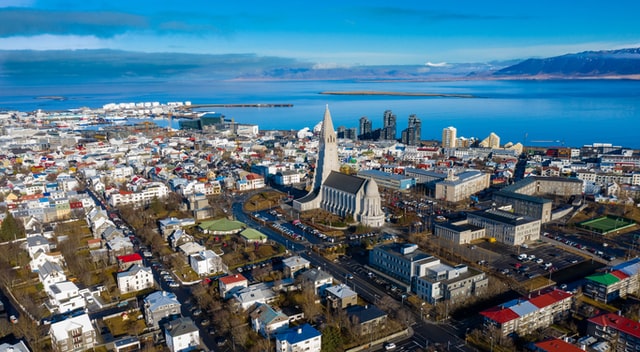 If you are planning to visit Iceland and do a self-drive tour
When in Iceland, changes can happen in the weather that can force you to adapt your itinerary, so it is important to be flexible with your plans. One of the best ways to do this is to embark on a self-drive tour which gives you more control over your own trip, meaning you can alter your plan if need be.
How are Iceland's road conditions?
There are different types of roads found in Iceland which require different approaches to driving and different types of cars. In fact, these roads may only be accessible during certain times of the year. The three major types are:
Paved roads such as the ones on the Route 1 Ring Road which can be found in major urban areas and in more maintained areas of Iceland.
Gravel roads which are mostly unmaintained, more tedious for cars and rivers, and are on the outskirts of towns and cities.
F-Roads which are roads leading to highlands, marked with "F" on the road name such as "F-208", and are restricted during some weather conditions for the safety of drivers.
During the summer months, even the specially marked F-Roads are safe to drive with most types of rental cars, but special precautions and special cars are be needed during winter even on paved roads. It is important to always keep on top off road conditions in Iceland as they could change easily. You can keep ahead of the curve by checking The Icelandic Road and Coastal Administration website: Road.is .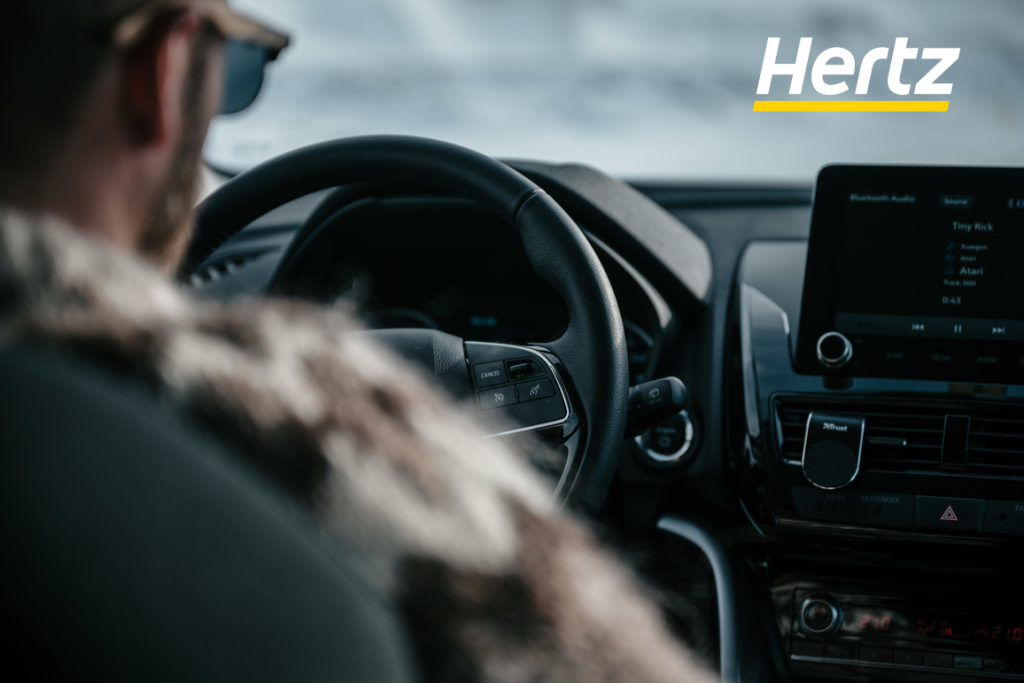 What cars should you rent?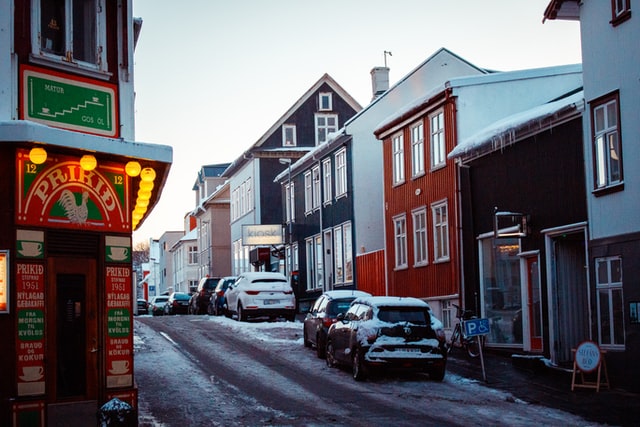 How to plan a self-drive road trip in Iceland?
Planning a self-drive tour of Iceland requires adequate preparation and knowledge of the terrain. This might sound like tedious or boring research work, but these itinerary tips from Hertz will tell you everything you need to know.
Here, we also have detailed travel tips for different Iceland attractions:
What can you see in Iceland?
Let's take a look at the best natural wonders of Iceland and the animals that you might encounter during a trip.
Nature
Animals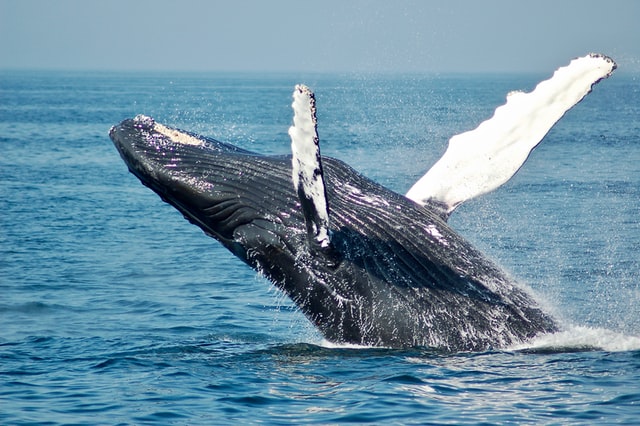 What can you do in Iceland?
There are tons of outdoor activities to enjoy in Iceland when going along the Route 1 Ring Road with a rental car, or when visiting the Highlands, especially during summer, via the F-roads. You can visit any of the Ring Road's famous attractions like the Seljalandsfoss Waterfall, the Black Sand Beach in Reynisfjara, the Jokulsarlon glacier lagoon, Skaftafell Nature Reserve, and the Hofskirkja Church.
You can also visit one of Iceland's major cities such as the capital Reykjavik, or Akureyri (the capital in the north) which hold a lot of fun activities and tours to showcase Icelandic culture. You may also visit smaller cities in Iceland that hold their own allure, filled with beautiful terrain and rich in history.
It would also be a lot of fun to join tours tied to specific activities that Iceland is famous for e.g., whale and puffin watching tours, glacier hiking tours, ice caving tours, snorkeling tours, snowmobiling tours, and even tours that visit hot spring spas such as the Blue Lagoon or Sky Lagoon. This helps to foster a sense of community with locals and other visitors which can enhance your vacation experience.
Never forget to try some Icelandic local food and have a taste of Iceland during your stay.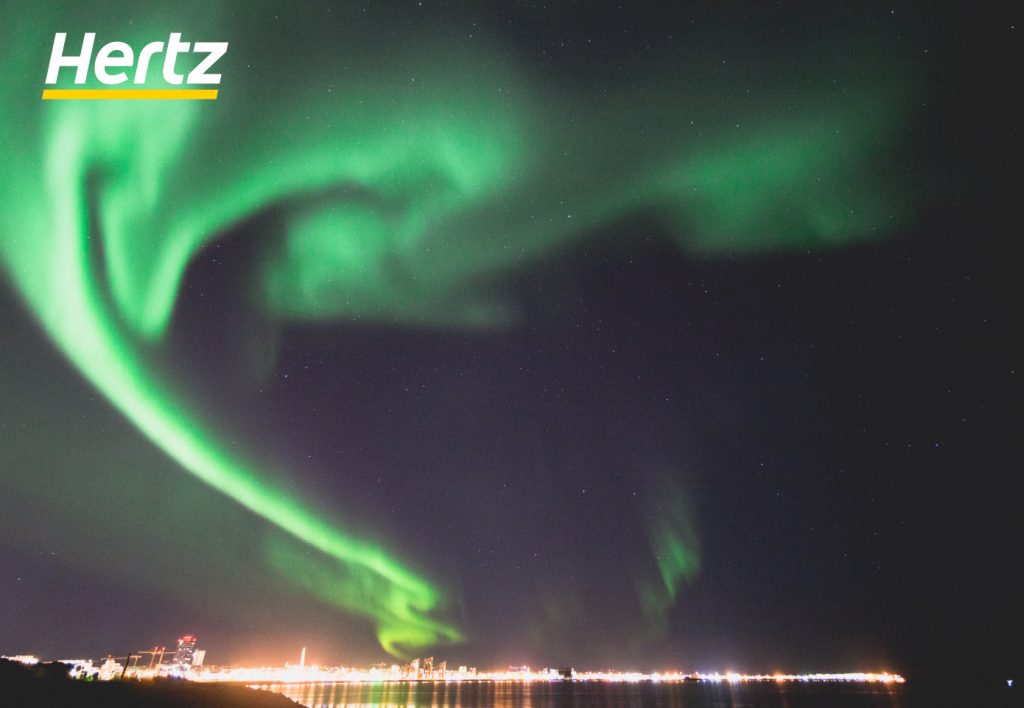 How long should you stay in Iceland?
The length of your stay in Iceland is solely dependent on the activities you want to partake in on your trip. A full tour of the Ring Road would require at least 7 days to enjoy during summer, 8-10 days during winter, while an abridged version of the tour with only the 'main attractions' would require 4-5 days at most.
An in-depth tour of the country featuring all of Iceland's greatest wonders will require planning for 15 days or more of vacation. But you could drive the Golden Circle is as little as half a day.
You can find out which tours will suit you the most and how to plan your itinerary here.
Or read more about: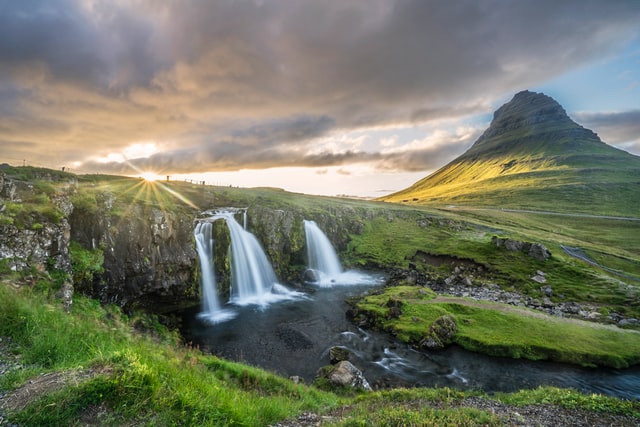 Seven final tips for tourists visiting Iceland
When you do decide to visit Iceland, consider these seven must-follow tips:
Always book your holiday in advance. Avoid missing out on great deals on hotels, flights, and even rental cars by planning your trip in advance.
Find out more about the places you would like to visit on your holiday in advance, so you can plan your itinerary early and with clarity.
Make your plans according to the season in which you will be visiting. Especially if you're planning a lot of outdoor excursions.
If you're visiting Iceland on a budget, the best time to do so is during the winter season between November to March which sees the fewest tourists per year. To experience all that Iceland has to offer, visit during the summer months between June to August.
The weather in Iceland is volatile, so have this in mind when packing. Consider bringing raincoats and other waterproof clothing, as well as shoes appropriate for different weather conditions. It would also serve you well to dress in layers so you can adjust depending on the turn of the weather.
The best rental car insurance to have is full insurance cover for all possible damages to avoid paying unplanned extra fees.
Don't forget to have fun and relax. Take a dip in a warm spring and forget your worries.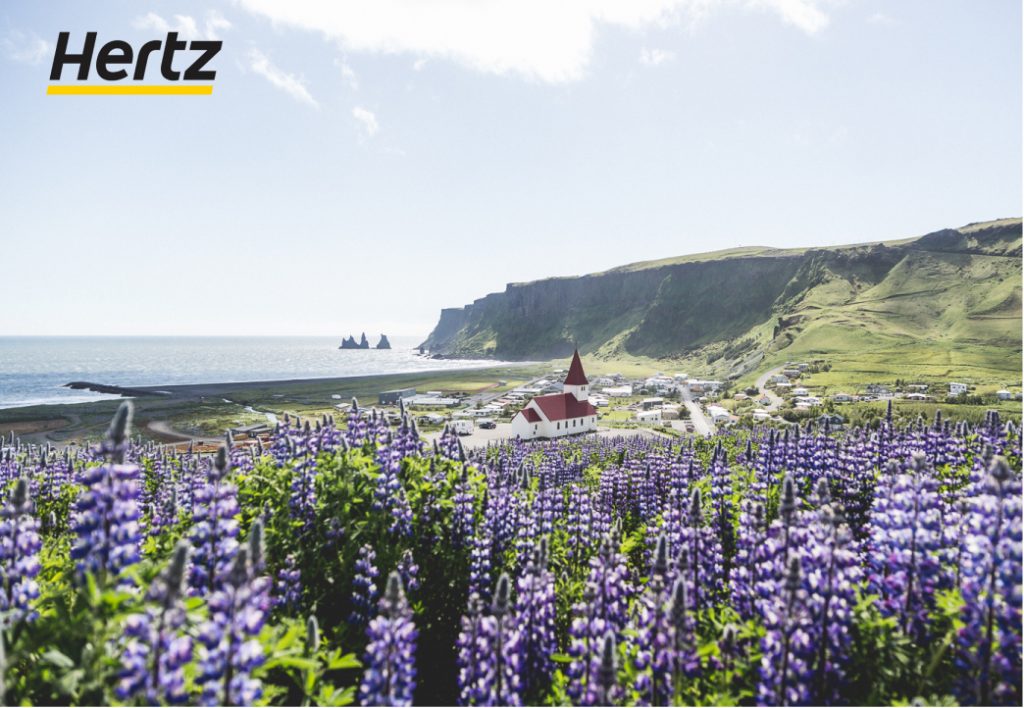 Everything About Iceland
As a service to you, Hertz Iceland is constantly adding more holiday and travel tips to its website. We're also sharing alluring pictures of Iceland and its amazing holiday spots on our social media pages for your pleasure. So don't forget to visit the website regularly and follow us on social media to get exciting content and the best offers for your Iceland vacation.
Book your rental car online with Iceland now to get the best deal, and ensure you get the perfect car for you!