Renting a car and embarking on a self-drive adventure is the best way to explore the stunning landscapes of Iceland year-round. But in the summer months, it's an especially fulfilling way to explore the country.
With the freedom to create your own itinerary and the flexibility to go off the beaten path, self-driving offers an unforgettable Icelandic experience.
In this Iceland summer travel guide, we will explore the benefits of self-driving visiting Iceland in the summer and provide you with essential information to plan an exciting summer journey. From hiking and exploring volcanoes to whale watching and black sand beaches, Iceland has something to offer every traveler.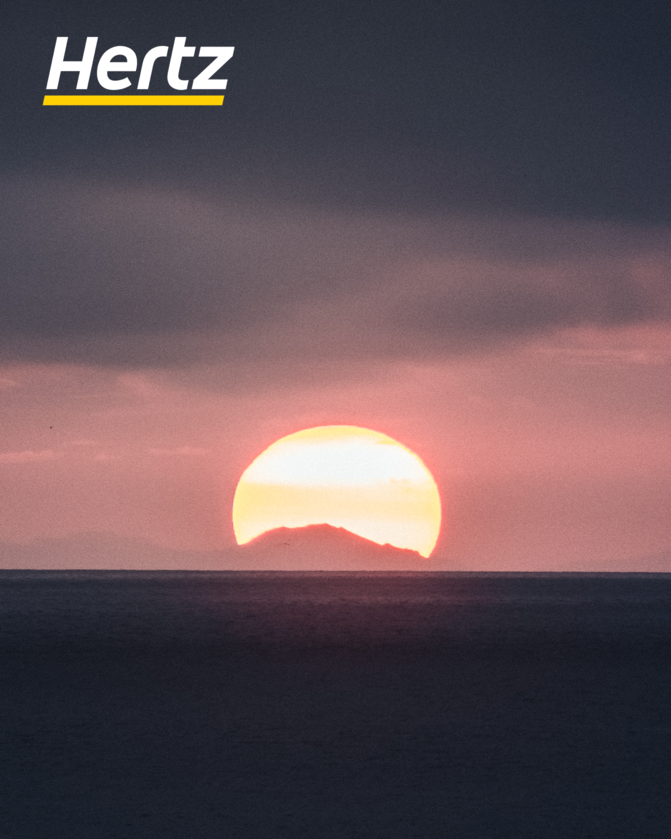 Table of content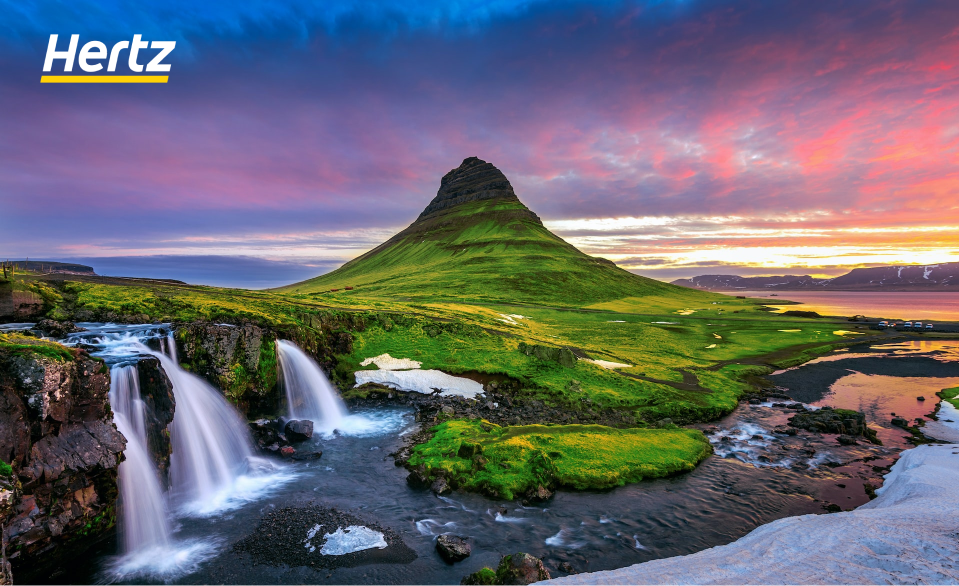 Quick facts about summer in Iceland
Iceland in summer is a magical time when the country comes alive with vibrant colors and almost endless daylight. During this time, the weather is milder, and the country is accessible for exploration. Here are some quick facts about summer in Iceland so you know what to expect on your trip.
When is summer in Iceland?
Summer in Iceland officially runs from June to August. The summer months offer long daylight hours and the most pleasant temperatures of the year. However, it's worth noting that even in late May and early September, you can still experience summer-like conditions in Iceland.
Weather in Iceland in the summer
During the summer months, Iceland experiences mild weather with average temperatures ranging from 10°C to 15°C (50°F to 59°F). The temperature can vary across different regions of the country, so it's always a good idea to check the forecast in the specific region you'll be exploring.
One of the unique aspects of the summer is Iceland's midnight sun (i.e. the summer solstice), where the sun remains visible throughout the night due to the country's high latitude. While the midnight sun provides extended daylight hours for exploration, it also means it doesn't get completely dark in Iceland during the summer.
This phenomenon makes it impossible to see the northern lights in Iceland during this season, as they are only visible during complete darkness.
For more information on specific weather conditions in the summer months, read on to the following resources: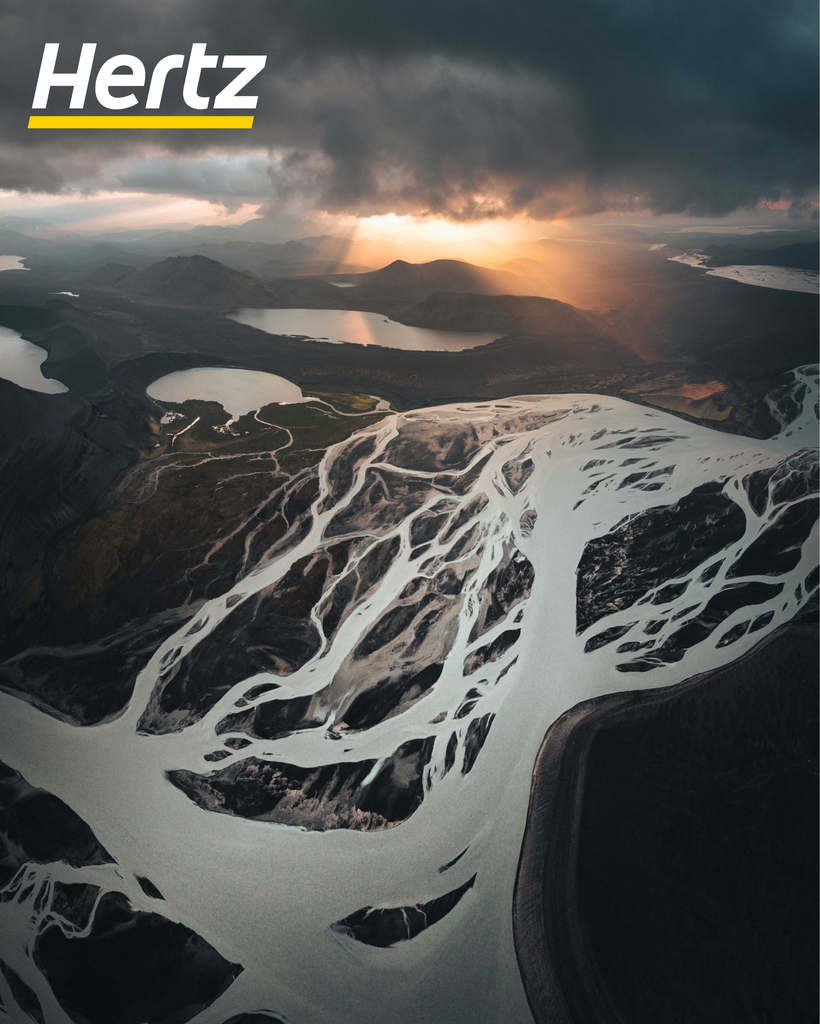 Is summer a good time to visit Iceland? Pros and cons of visiting Iceland during peak season
Summer is the best time of year to visit Iceland, which is why it's also the busiest. But as with everything, there are pros and cons to traveling to Iceland in the summer.
Pros
Cons
•Warm temperatures
•Pleasant weather conditions
•Long days
•Excellent driving conditions
•All areas of the country are accessible (including the Iceland Highlands)
•More expensive for accommodation and car rentals
•Popular attractions can be very crowded
•Less availability for tours, accommodation, and car rentals (must book in advance)
What to pack for your Iceland self-drive trip in summer?
When preparing for your Iceland summer self-drive adventure, it's important to pack appropriately to ensure the comfort of you and your group. Here are some essential items to bring with you:
Moisture-wicking layers that allow you to adapt to changing weather conditions
Waterproof and windproof outerwear
Comfortable and sturdy footwear
Swimsuit (for the geothermal hot springs and pool in Iceland)
Sun protection (sunglasses, hat, sunscreen)
Check out our full Iceland packing list for a more detailed breakdown of what to bring with you on your Iceland adventure.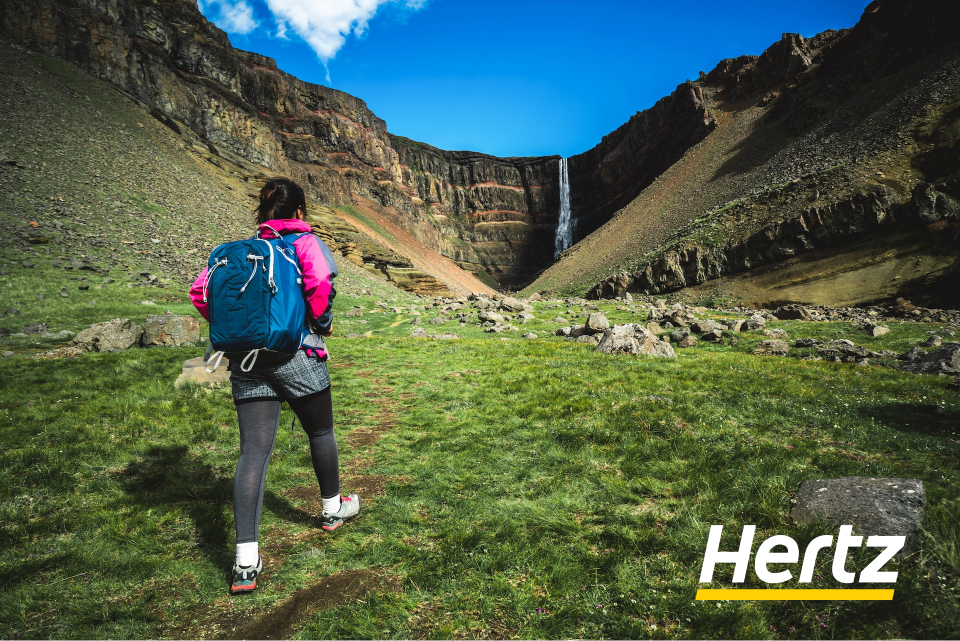 How to choose the best rental car for your Iceland summer self-drive trip
Choosing the right rental car is crucial for a successful self-drive adventure in Iceland. Although driving conditions are the best in the summer, and the routes are easy to navigate, there are still other factors to consider when choosing the best rental car for your group.
The first thing to consider is the size and type of rental vehicle you need. Iceland offers a variety of rental car options, including compact, mid-size, and 4×4 vehicles. There are also electric cars available and even passenger vans for larger groups.
The choice depends on the number of travelers and the type of terrain you plan to explore. If you're venturing into the highlands or Iceland F-road areas, a 4×4 vehicle is necessary.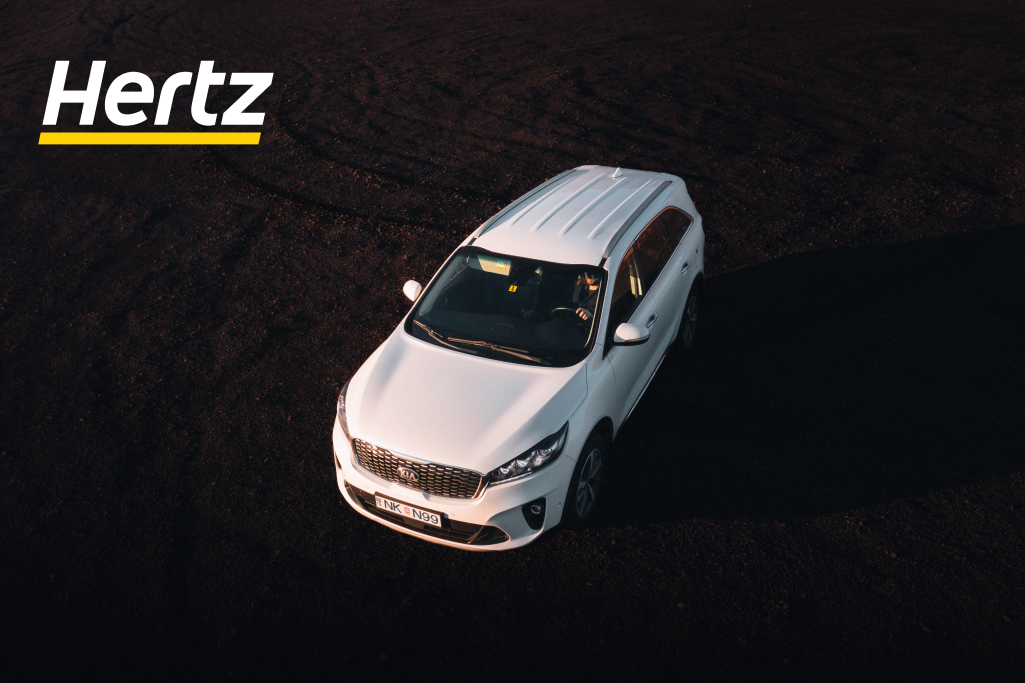 You'll also need to consider Iceland car rental insurance provided by the rental company so that you have coverage for any damages, theft, and personal liability, as well as any additional amenities you might require, like child seats, GPS navigation systems, etc. Remember to consider your budget when choosing your rental car, but remember that prices are typically higher during the summer months because of the increased demand.
When renting a car in Iceland during the summer, make sure to book as far in advance as possible to ensure availability and secure a good rate. It's also important to plan out your Iceland road trip itinerary before you set out to determine fuel stops, book accommodation, and strategically determine which attractions you'll visit and when.
You can always be flexible and adapt your itinerary, but it's a good idea to have a blueprint to work with. Make sure to check out all our Iceland car rental tips for more information on choosing the best rental vehicle for your trip.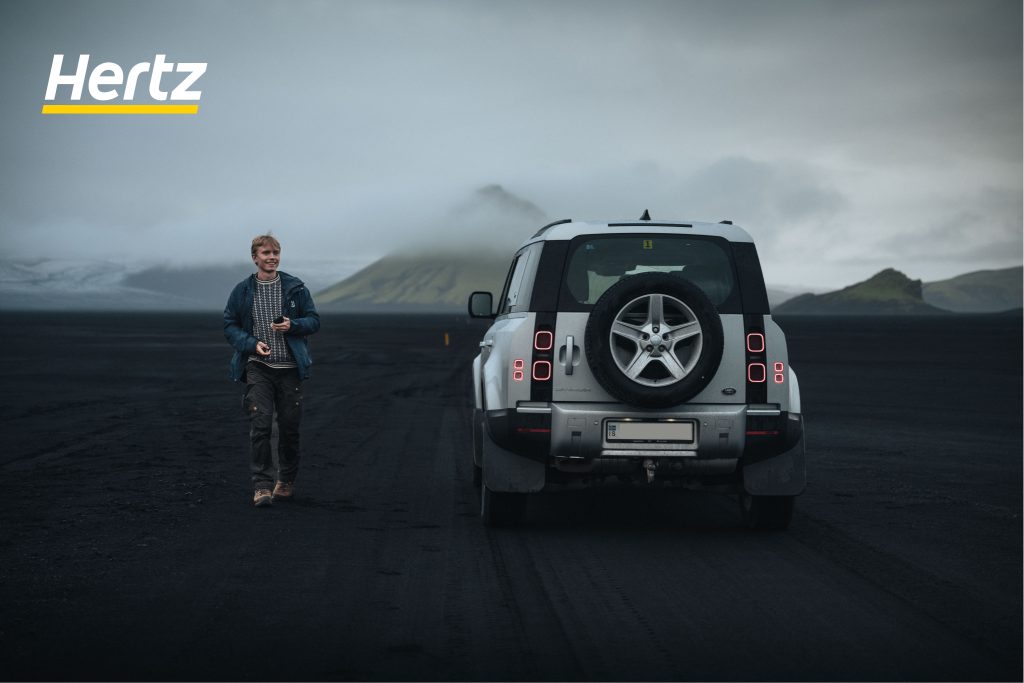 Best driving routes for an Iceland summer self-drive trip
Iceland offers breathtaking driving routes that showcase its natural wonders. And as the road conditions in the summer are the best of the year, there are fewer limitations to the areas you can access with a rental car. Here are some of the best routes to explore during your summer self-drive adventure:
The Golden Circle:
This popular route encompasses three iconic attractions: the Þingvellir National Park, the Geysir Geothermal Area, and the majestic Gullfoss waterfall. The Iceland Golden Circle provides a taste of Iceland's landscapes and can be completed in a day.
The Ring Road:
Also known as Route 1, the Ring Road in Iceland is a highway that circles around the island. It will take you on a journey through Iceland's diverse regions, including picturesque coastal landscapes, Iceland waterfalls, and charming fishing villages. The Ring Road can be completed in around 10-14 days, depending on your pace.
The South Coast:
This route stretches from Reykjavik to the stunning Jökulsárlón Glacier Lagoon. Along the way, you'll encounter beautiful black sand beaches, waterfalls such as Seljalandsfoss and Skógafoss, and the famous Reynisfjara black sand beach. The Iceland South Coast is easily accessible from Reykjavik and is ideal for groups looking for a shorter self-drive itinerary.
The Westfjords and highlands:
For adventurous groups seeking more remote and untouched landscapes, the Iceland Westfjords and highlands offer a unique and rugged experience. The region is known for its dramatic fjords, towering cliffs and is inaccessible throughout most of the year.
Top attractions in Iceland highlands
But in the summer months, you can access the Westfjords and Iceland highlands via unpaved F-roads. Navigating the narrow and winding roads of the Westfjords requires extra caution, and you may be faced with Iceland river crossings. But it's well worth it for this unique experience.
The Snæfellsnes Peninsula:
Located in western Iceland is the Snæfellsnes Peninsula, which is often called "Iceland in a Nutshell." It's a great way to see lava fields, hot springs, beaches, villages and fjords, and more on a compact route that is easily accessible from Reykjavik.
Best 5 things to do during Iceland summer
While there are seemingly endless things to do in Iceland in the summer, here are our 5 tops things to do in Iceland summer that you don't want to miss:
1. Go whale and bird watching
Iceland's coastal waters are home to tons of marine life, including Iceland whales and various bird species. Take a whale-watching tour to catch a glimpse of some of the many species that inhabit the area, including humpback, minke, and fin whales, or embark on a bird-watching excursion to observe Iceland puffins and other seabirds nesting in their natural habitats.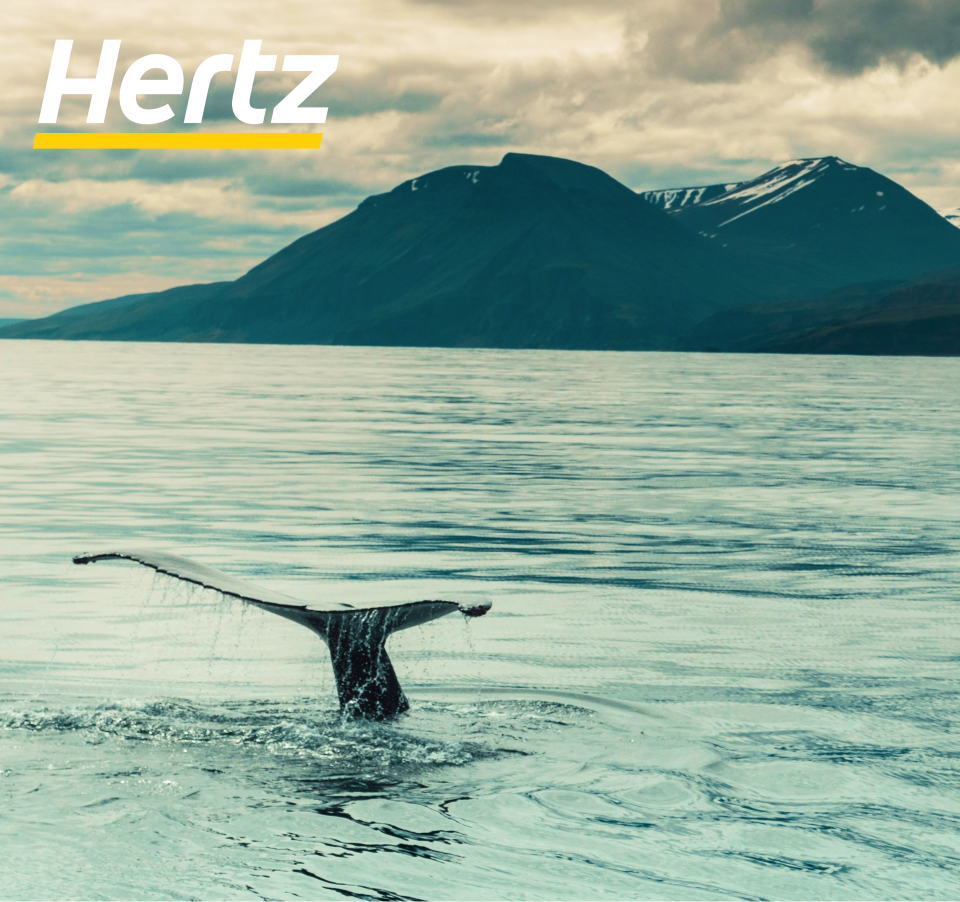 2. Explore inside a volcano
Descend into the depths of a dormant volcano and explore its magma chamber on the Inside the Volcano tour. The Thrihnukagigur volcano near Reykjavik offers a unique opportunity to witness the inner workings of a volcano, with guided tours taking you deep inside its caverns.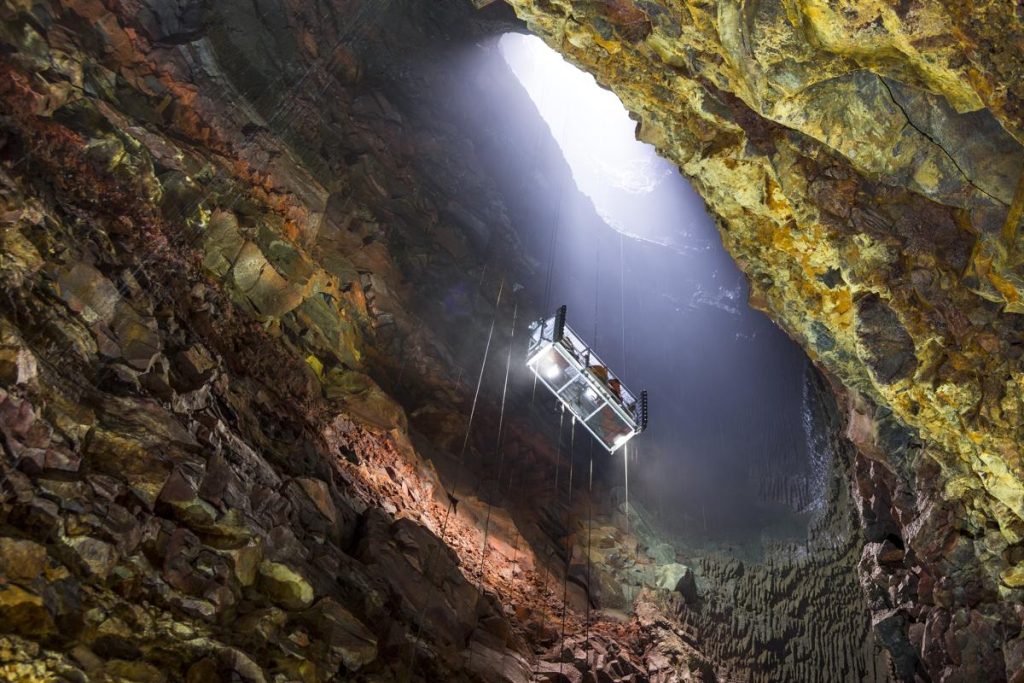 3. Go Hiking in Iceland
Iceland is a hiker's paradise, with hiking trails catering to all skill levels. And in the summer months, it's the perfect temperature and weather conditions for a comfortable and enjoyable hike. You have many options to choose from, whether you'd like to hike on a mountain on your own or book a tour to venture out onto one of the Iceland glaciers.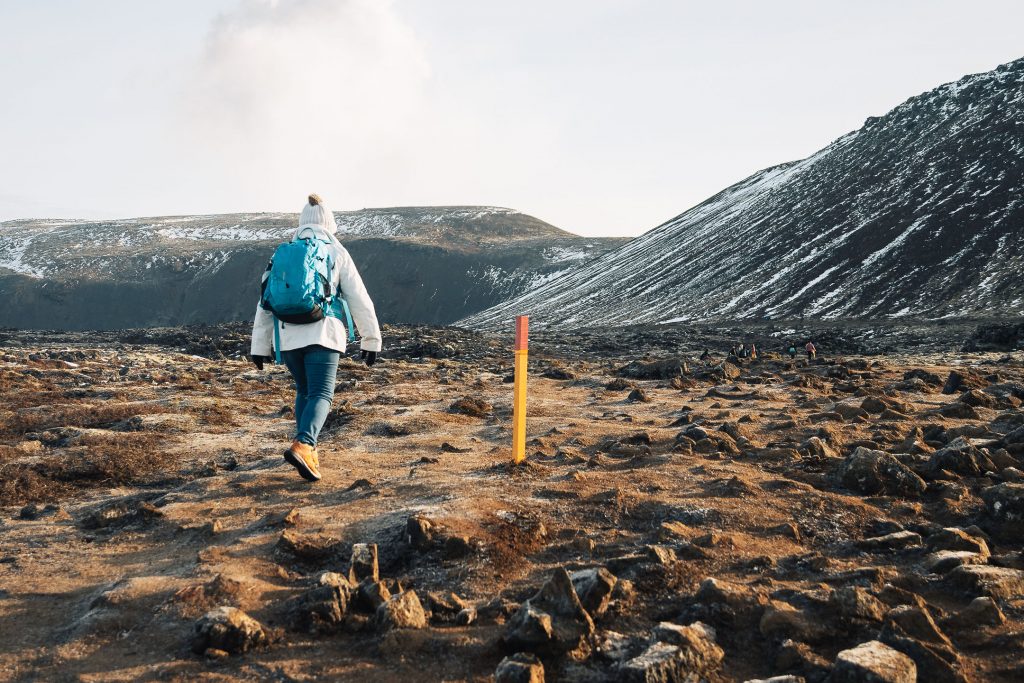 4. Witness the midnight sun
Experience the magical phenomenon of the midnight sun in various Icelandic attractions. Visit the famous black sand beach at Reynisfjara and witness the sun setting and rising in the same sky. The Jökulsárlón Glacier Lagoon and Iceland Blue Lagoon are also amazing places to experience the Iceland midnight sun.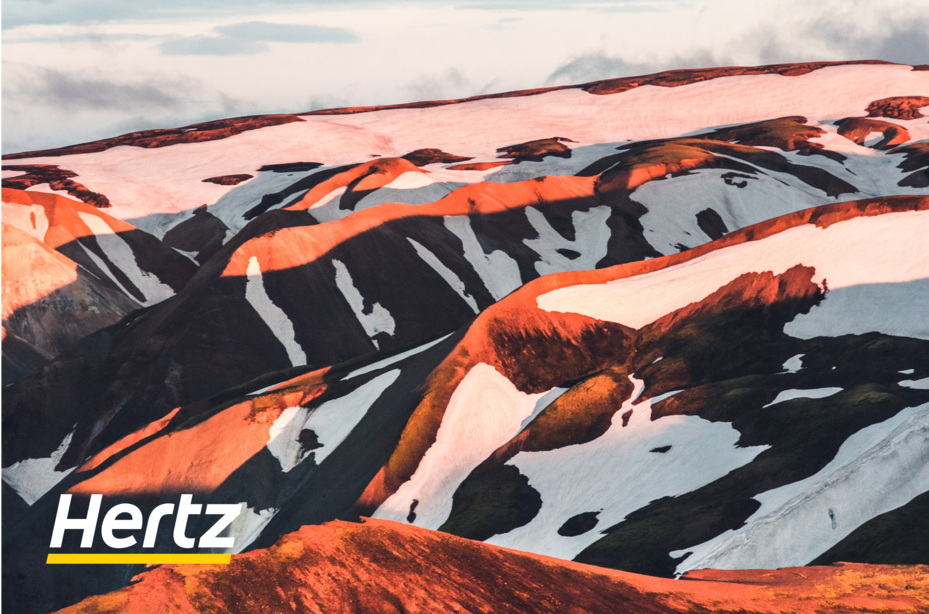 5. Try different outdoor activities
Beyond what we've already mentioned, there are many other outdoor activities to try during Iceland's summer. Book a tour to snorkel between the tectonic plates at Silfra, an underwater fissure that separates the North American and Eurasian continents. Or join a guide to explore the mesmerizing blue ice caves that reform each year within the country's glaciers. Take a guided horseback riding tour to experience the unique gait of Icelandic horses, or embark on a thrilling snowmobile excursion across Iceland's rugged terrains.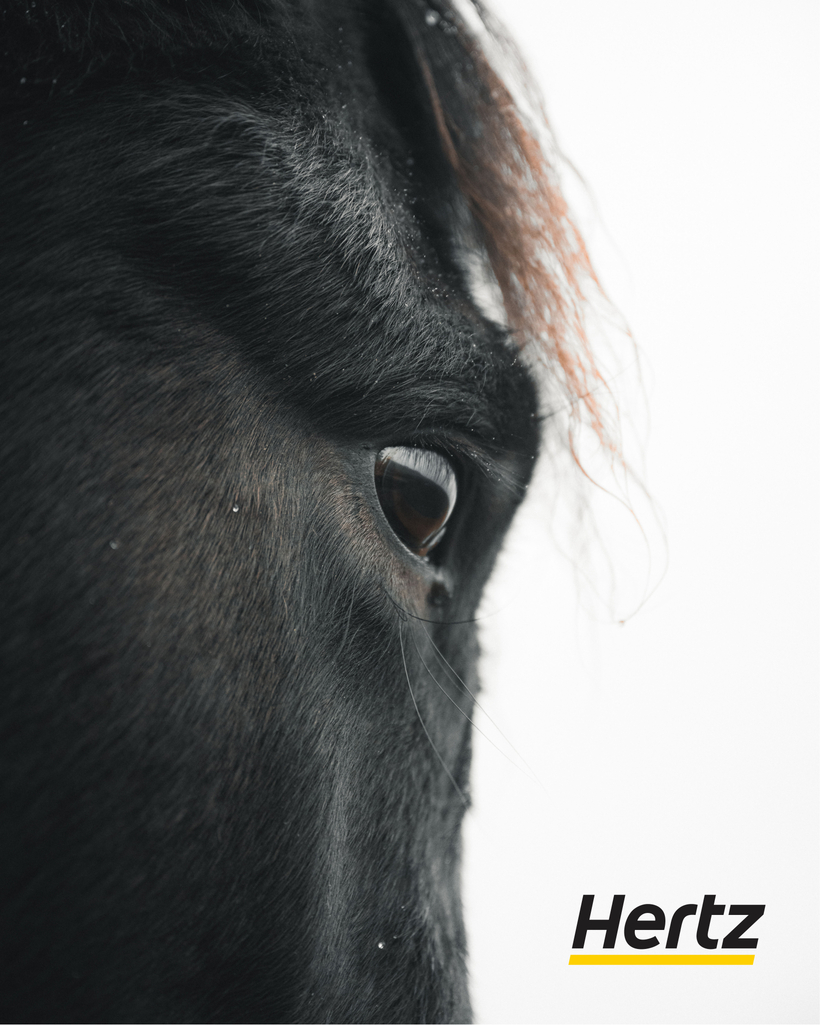 Tips for planning a summer road trip in Iceland
Planning is key to a successful summer road trip in Iceland. Here are some essential tips to consider:
Book everything 3-4 months in advance. Due to Iceland's popularity as a summer destination, we recommend booking accommodations, rental cars, and popular activities well in advance to secure availability and get the best rates.
Consider renting a camper van. Renting an Iceland camper van or motorhome is a popular and cost-effective option that combines both transportation and accommodation in one. This provides flexibility and the opportunity to explore remote areas at your own pace.
It's important to note that wild camping is not allowed in Iceland, nor is pulling off to the side of the road. When camping in Iceland, you'll need to camp in designated campgrounds, which can be found dotted around the country on most main routes.
Start planning your route in advance. Research and plan your route in advance, taking into account the attractions you want to visit and the time needed to explore each location. Include factors such as driving distances, road conditions, and potential stops in your plans, and always allow for buffer time.
Familiarize yourself with local Iceland traffic laws and regulations. Before hitting the road, familiarize yourself with Iceland's traffic laws, including speed limits, right-of-way rules, and parking regulations. It's also important to be aware of specific road conditions, such as gravel roads and F-roads, which require added caution and appropriate vehicle selection.
Be mindful of the environment and respect Iceland's pristine nature by following "Leave No Trace" principles. Dispose of waste responsibly, stay on designated trails, and be cautious of fragile ecosystems. It's also important to be mindful of wildlife and maintain a safe distance when observing animals.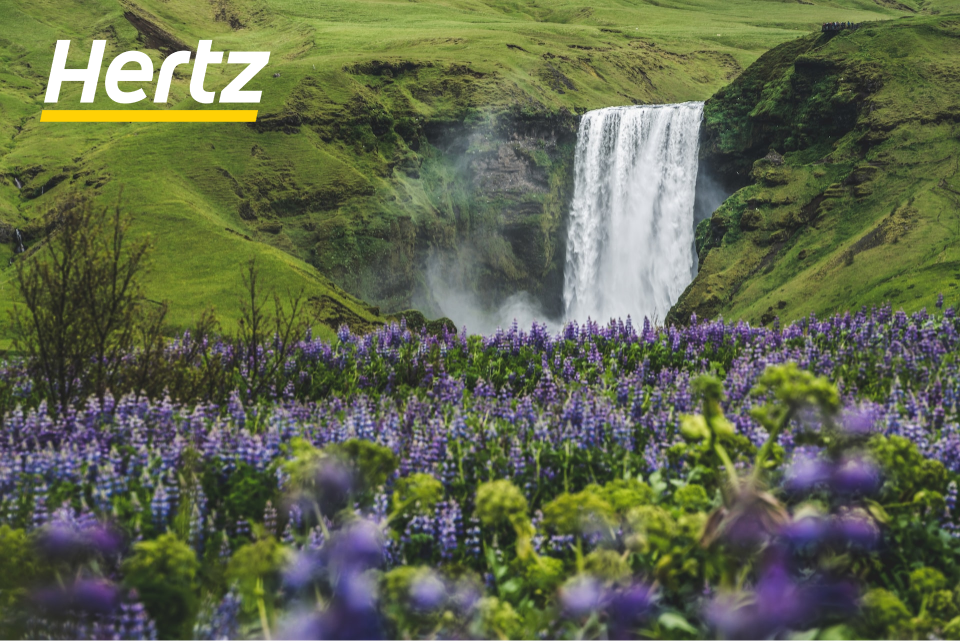 Start your Iceland summer adventure
A self-drive adventure through Iceland in the summer offers the best conditions of the year to explore the country on a self-drive road trip. With Iceland's captivating landscapes and unique natural wonders so easily accessible, there's unlimited potential to enjoy attractions and activities. Remember to pack appropriately, choose the right rental car and make your reservations well in advance.
By following the tips in this article you'll have all the tools you need to plan your itinerary, book the right vehicle and experience the best that Iceland has to offer in the summer. Start planning your Iceland summer self-drive adventure today by booking a rental car with Hertz online, and get ready for an unforgettable journey.