The Blue Lagoon Iceland is one of the country's most visited attractions. This geothermal spa is often the first stop for visitors on their trip to Iceland and can be visited all year round and in any type of weather.
The iconic milky blue waters of the lagoon draw visitors from around the globe to soak and relax in the mineral-rich waters. But what is it that makes the Blue Lagoon so popular? We break down everything you need to know about this attraction and how to get there in this ultimate guide to Blue Lagoon Iceland.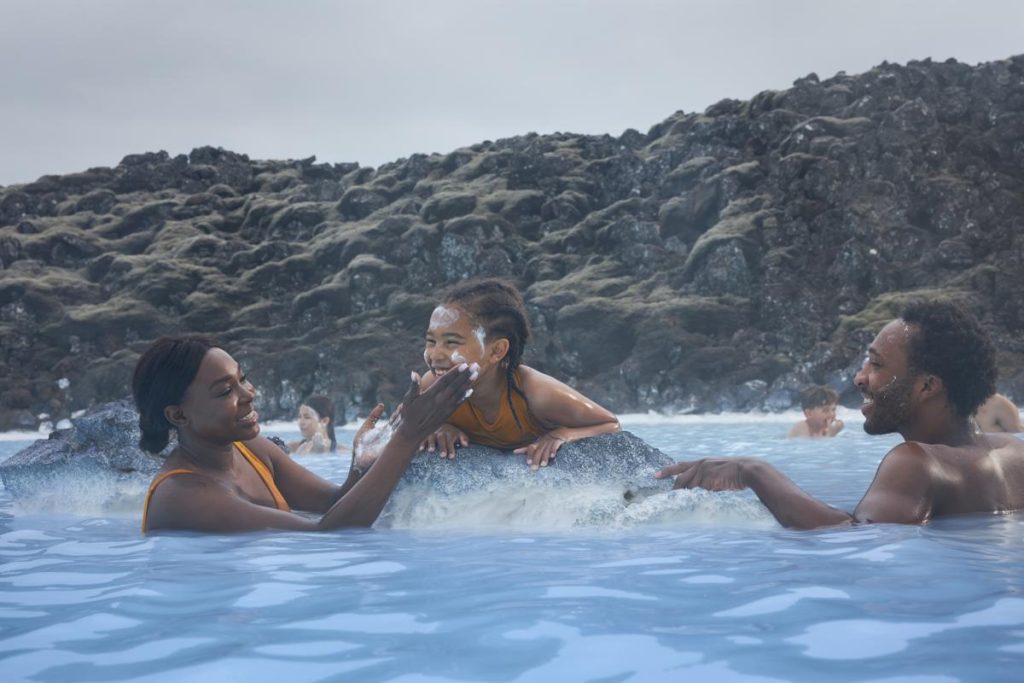 Table of Content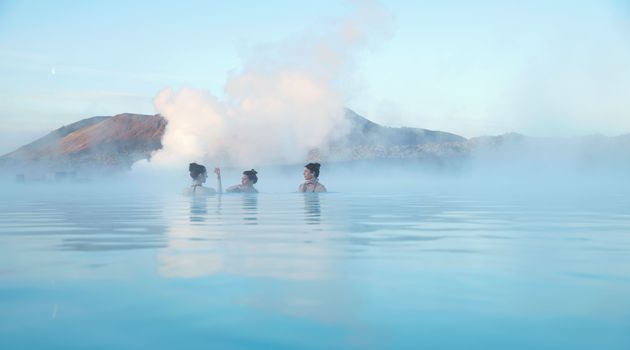 The Blue Lagoon – a short history
Although the Blue Lagoon is a geothermal spa located just outside Reykjavik, in a lava field on the Reykjanes Peninsula. Although the area is rich in natural beauty, the lagoon itself is actually man-made, fed with hot water drawn up from a geothermal power station, which runs off volcanic energy.
The Blue Lagoon's original foundations were formed in the late 1970s due to geothermal water overflow that created pools on the lava field. Soon after, locals began bathing in the misty blue waters, and it was discovered that those with skin conditions like psoriasis or eczema experienced almost instant relief! The curing effects of the water are due to its high mineral content that comes from the combination of seawater and fresh water, which contains a high concentration of silica (which is also what makes the water appear so blue).
In 1987, Grímur Sæmundsen, a doctor from Reykjavik, had the idea to create a well-being facility where people could come and soak in the geothermal waters and enjoy the benefits. Fast forward to 1992, and the Blue Lagoon was officially opened. Now, visitors can come and relax in the pools, enjoy spa treatments and mud masks, use the saunas and steam rooms, stay in the luxury hotel rooms on-site and dine at the lagoons' three restaurants.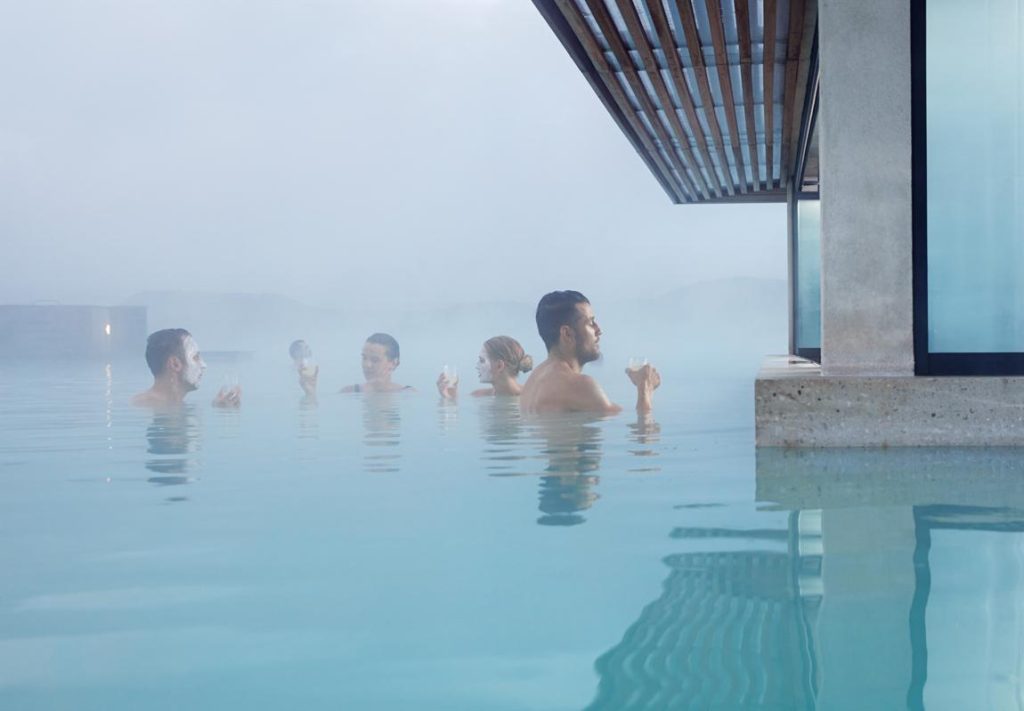 Where is Iceland Blue lagoon?
Iceland's Blue Lagoon is located on the Reykjanes Peninsula in the town of Grindavík. It's only around 15- 20 minutes from Keflavík International Airport and around 48 minutes southeast of Reykjavik.
Location Map of Blue Lagoon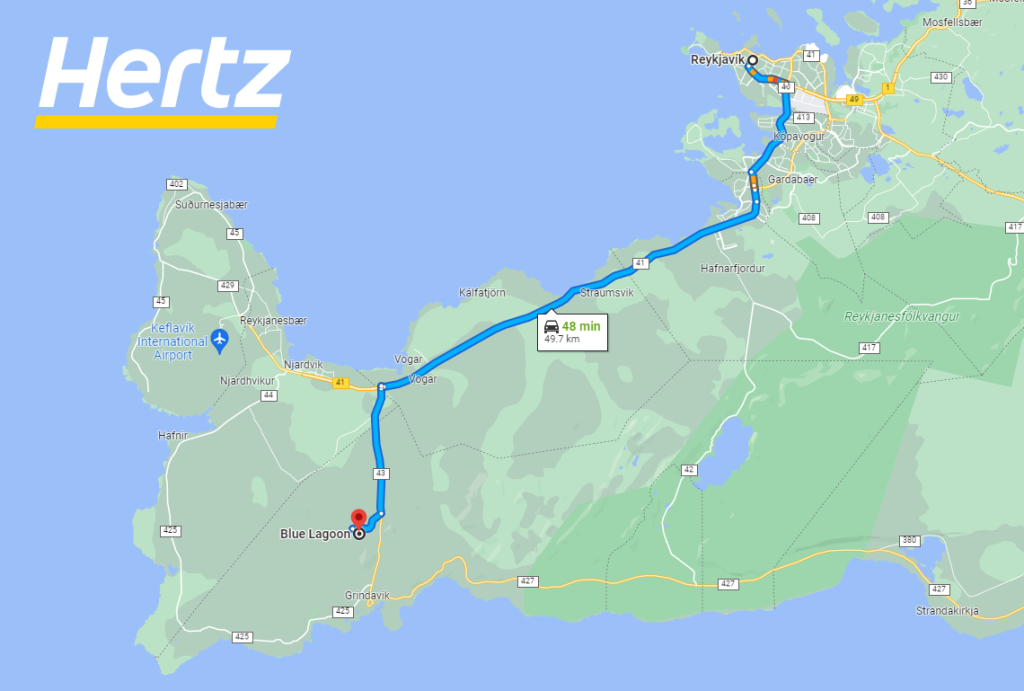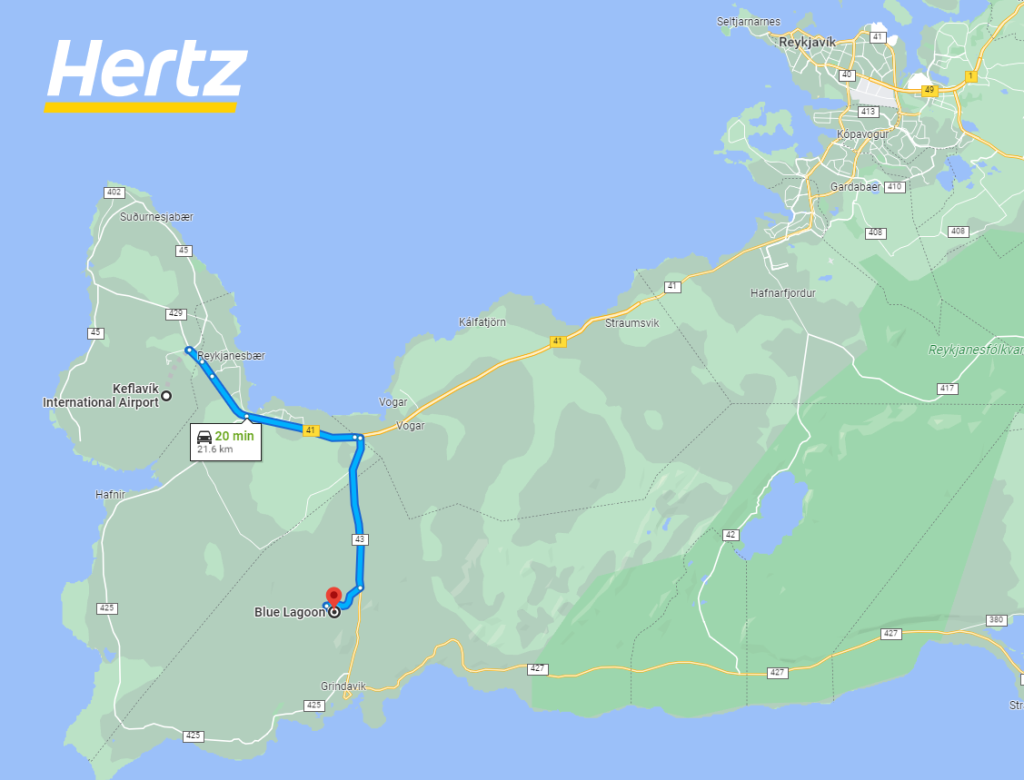 How to get to the Blue Lagoon?
As the Blue Lagoon is so close to Reykjavik, it's relatively easy to get to. There is a shuttle bus available that will take visitors from Reykjavik or KEF airport to the lagoon. But the most convenient and practical way to get to the Blue Lagoon is with a rental car.
Rental cars are the best way to explore Iceland since there isn't much in the way of public transportation, so you'll be very limited on where you can visit. Rental cars give you the flexibility to travel at your own pace and adapt your itinerary however you choose.
You can pick up a rental car directly in the arrivals hall at Iceland airport, so you can head straight to the Blue Lagoon if you like or stop there on your way back to the airport at the end of your trip. If you prefer not to self-drive to the lagoon, you can also book a blue lagoon tour and visit the spa with a guided tour.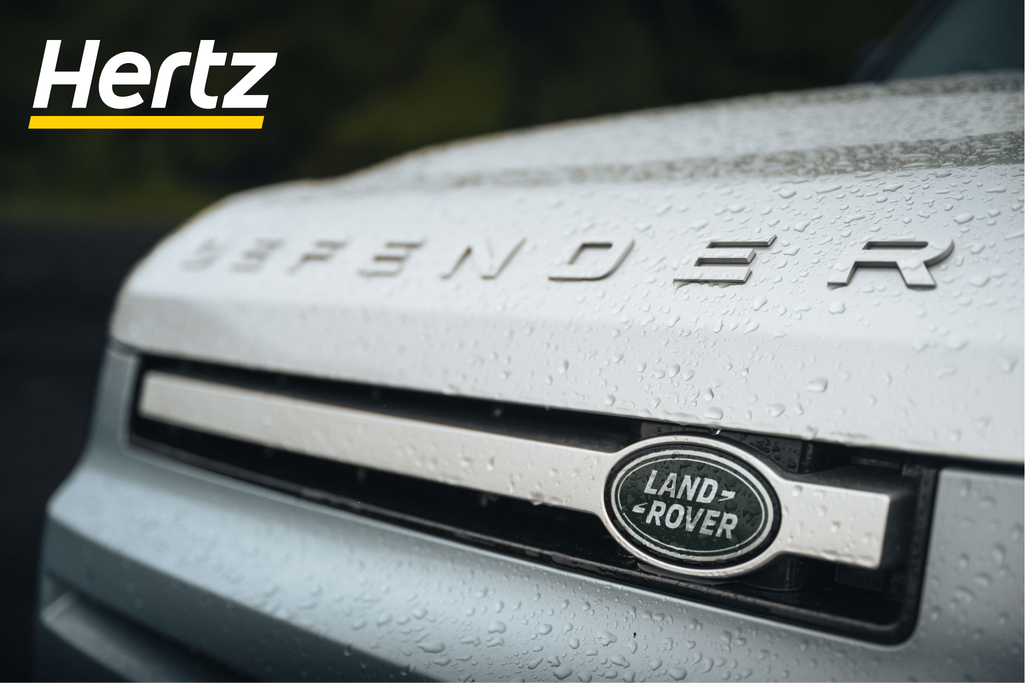 What is the best rental car to visit Blue Lagoon in summer?
If you're visiting the Blue Lagoon in the summer months, you'll have a lot of flexibility when choosing a rental car. Since the weather is mild and clear, you won't have to worry about poor road conditions.
So, as long as you're planning to stick to the main routes, a 2WD small rental car will be fine, although we always recommend a medium-sized or large-sized rental car if you want more flexibility and space. During the summer months, the most significant considerations you'll have when choosing a rental car will be the size of your group and how much luggage you'll be bringing with you.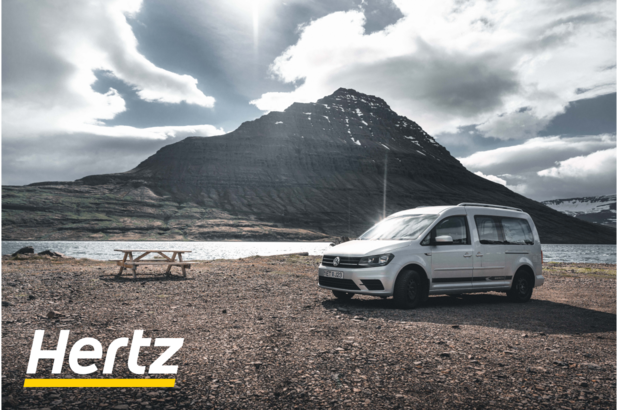 What is the best rental car to visit Blue Lagoon in winter?
During the winter months, you should always rent a 4X4 vehicle, regardless of your group size. Winter conditions in Iceland can be very unpredictable. The weather may look clear in the morning, but a snowstorm can roll in by the afternoon.
Even though main routes like the Golden Circle and Route 1 Ring Road are well maintained, they will still be slippery in the winter and can become snow-covered during a storm. For this reason, a 4X4 rental car is very important as it will enable you to drive safely to and from the lagoon.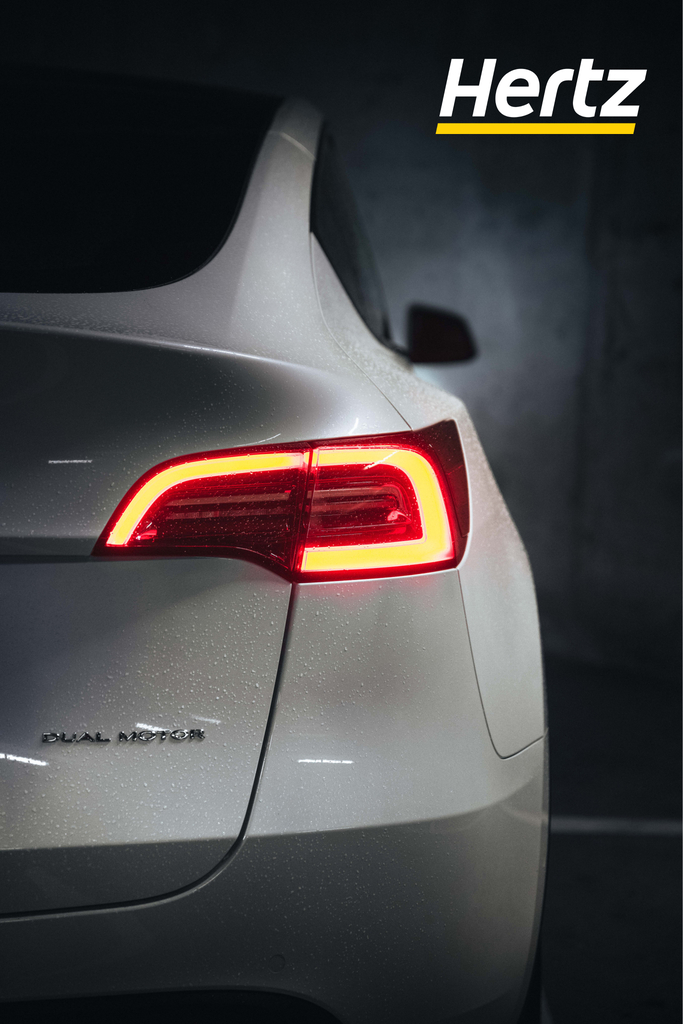 What is the best time to visit Blue Lagoon?
The Blue Lagoon is accessible all year round and is enjoyable regardless of the season. The winter offers beautiful views over the snowy landscape while you remain warm and relaxed in the baths. The winter months also give you the best chance of seeing the northern lights, due to the short daylight hours, and what would be better than seeing them from the lagoon?
Another thing to keep in mind is that the Blue Lagoon is one of Iceland's most popular attractions, so visiting during the winter means it won't be as busy as during the summer, meaning you'll have more space.
Most people choose to visit Iceland during the summer months, as the weather is more comfortable and there is less chance of rain. There are also more daylight hours (almost 22 hours), meaning that visitors can fit in more activities each day. The Blue Lagoon is great to visit in the summer, but you can expect it to be quite busy.
The opening hours
The Blue Lagoon opening hours change slightly throughout the year depending on the daylight hours.
From January to May: 08:00-21:00
Summer hours: 07:00-24:00
September to January: 08:00-22:00
*Opening hour info updated in 2023. Please refer to the Blue Lagoon official website for the latest opening hours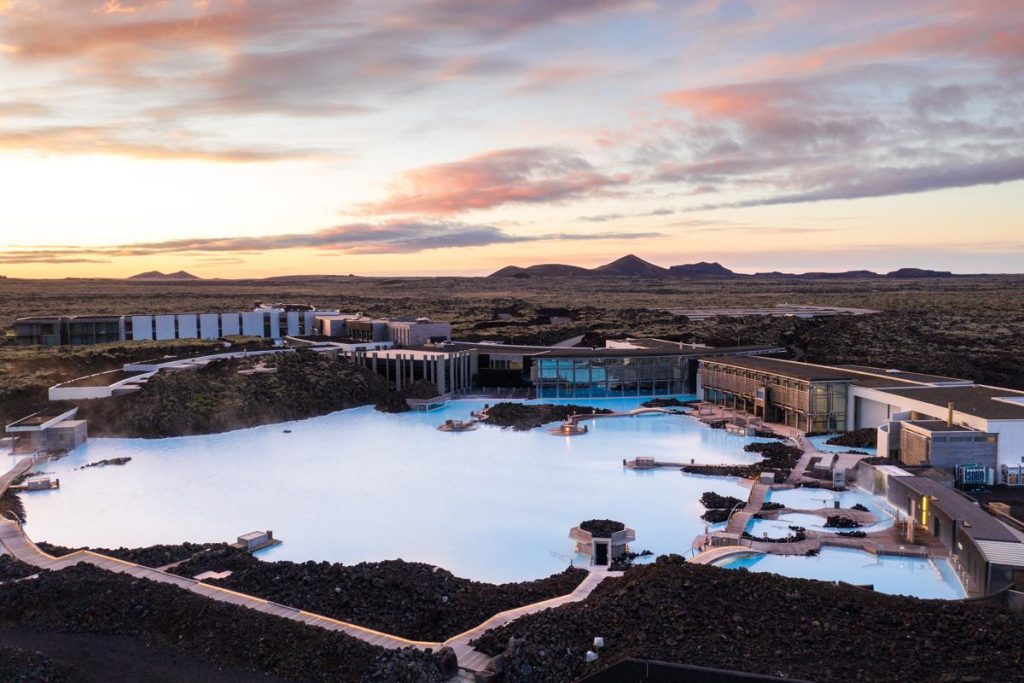 What is the best itinerary for Blue Lagoon?
The Blue Lagoon is one of the most accessible attractions in all of Iceland, meaning it can be added to basically any Iceland itinerary. We typically recommend visiting the Blue Lagoon on the first or last day of their trip since it's so close to KEF airport. And since you can both pick up and drop off your rental car at the airport, you can simply visit the Blue Lagoon for a few hours on the way to or from KEF.
Some of the best itineraries we recommend, especially for first-time visitors, include The Golden Circle, South Coast and Route 1 Ring Road. Find tons of great self-drive travel itineraries here.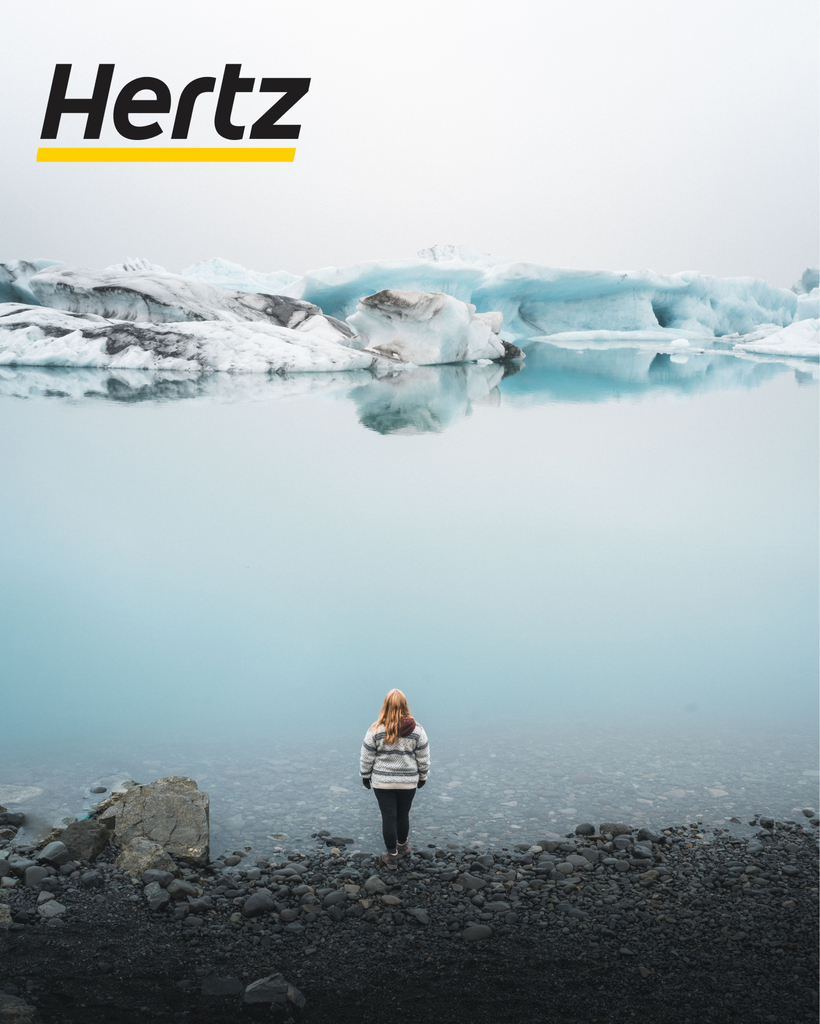 How much is the Blue Lagoon Iceland?
A basic day pass ticket costs ISK 8 990, or around $65 USD. This includes entrance to the pools, a silica mud mask, a towel and one drink of choice. For an extra cost, there are also more premium packages available that include things like bathrobes, sparkling wine and The Resort Spa.
*Ticket price info updated in 2023. Please refer to the Blue Lagoon official website for the latest price update.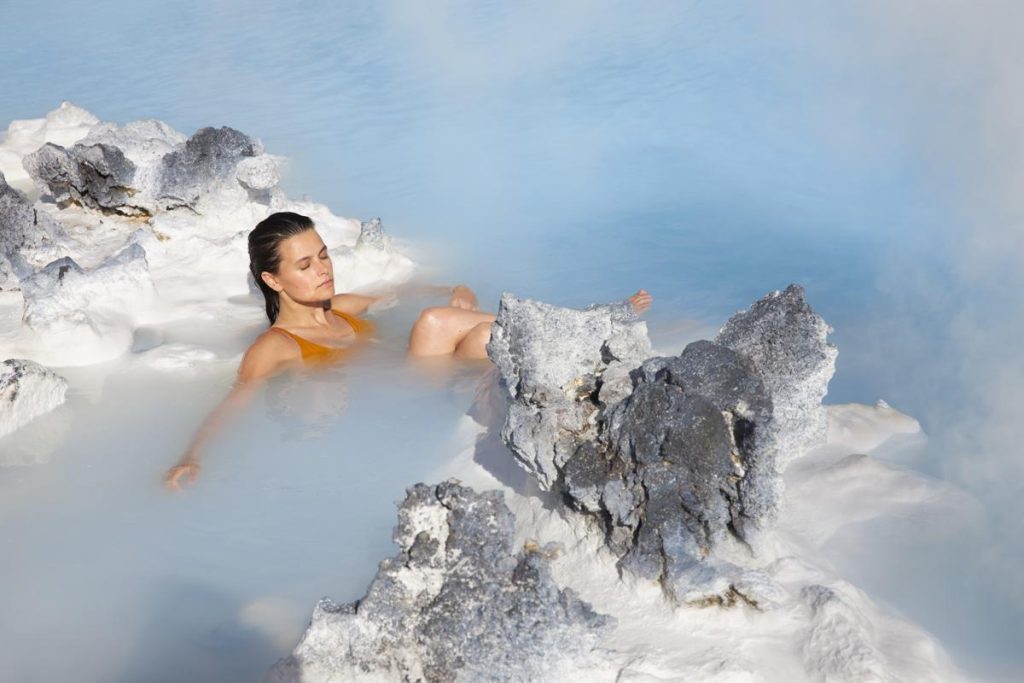 How deep is the Blue Lagoon in Iceland?
At maximum depth, the Blue Lagoon is only around 1.7 meters, or 4.7 feet deep, and the shallowest point is only 0.8 meters or 2.6 feet. Most adults will have no problem walking through the entire lagoon, but children must have an adult with them due to the depth.
What is the temperature? How cold is the blue lagoon?
The temperature of the water in the Blue Lagoon is very comfortable and feels like that of a perfectly warmed bath. The water sits between 37 and 40 degrees Celsius (which is approximately 98 to 104 Fahrenheit) and is the typical temperature of a standard hot tub. This temperature is safe to soak in for people of all ages, although children under two are not permitted in the baths, but that is due to the mineral content, not the temperature.
How long to spend at Blue Lagoon?
You will only need to spend 1 to 2 hours at the Blue Lagoon if you are just doing the regular day pass entrance. This is enough time to relax, do a mud face mask, enjoy a drink and take in the vistas. If you plan to visit the spa and have spa treatments (they offer private changing rooms if you book an luxury retreat spa entry) or dine on-site, you may want to give yourself some extra time.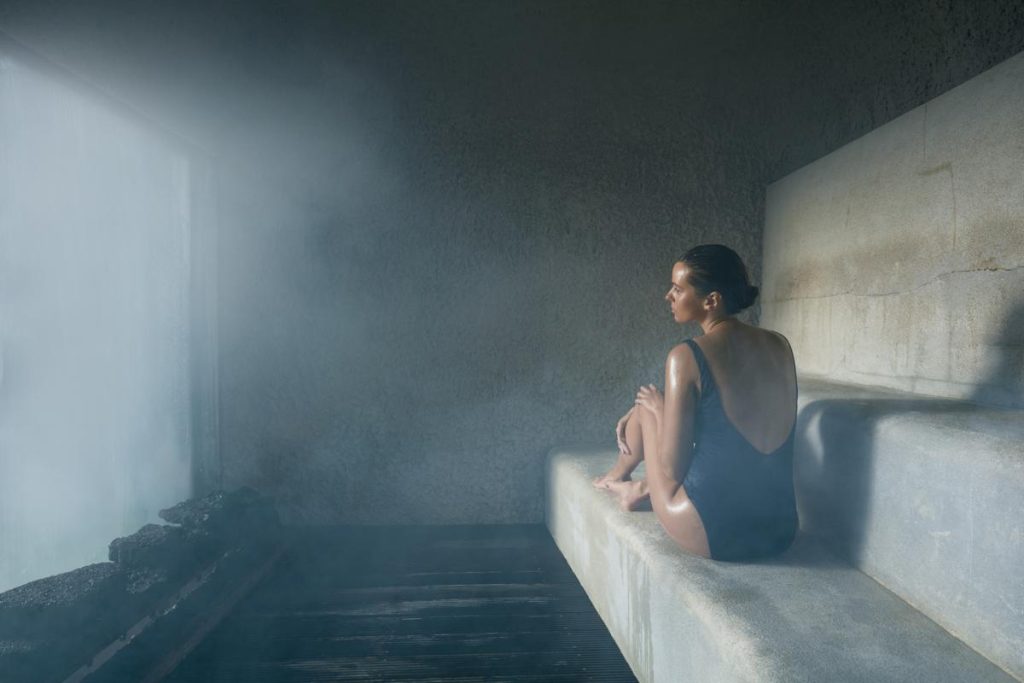 Can you stay in Blue Lagoon?
Yes! There are two hotels at the Blue Lagoon that both offer luxury accommodations, incredible views and on-site dining. The Silica Hotel has modern rooms and its own private bathing lagoon for guests, plus its only 10 minutes to walk to the main lagoon. All of the 35 rooms have their own patios, and the atmosphere is very tranquil – perfect for a detox.
The other hotel is The Retreat Hotel, and as the name implies, it offers visitors the ultimate wellness retreat. Those who stay get full access to The Retreat Spa, which has a sundeck, steam rooms, a sauna, a fitness center and a relaxation area. Guests also get gourmet breakfast, yoga classes and can enjoy Icelandic coffee time in the elegant lobby.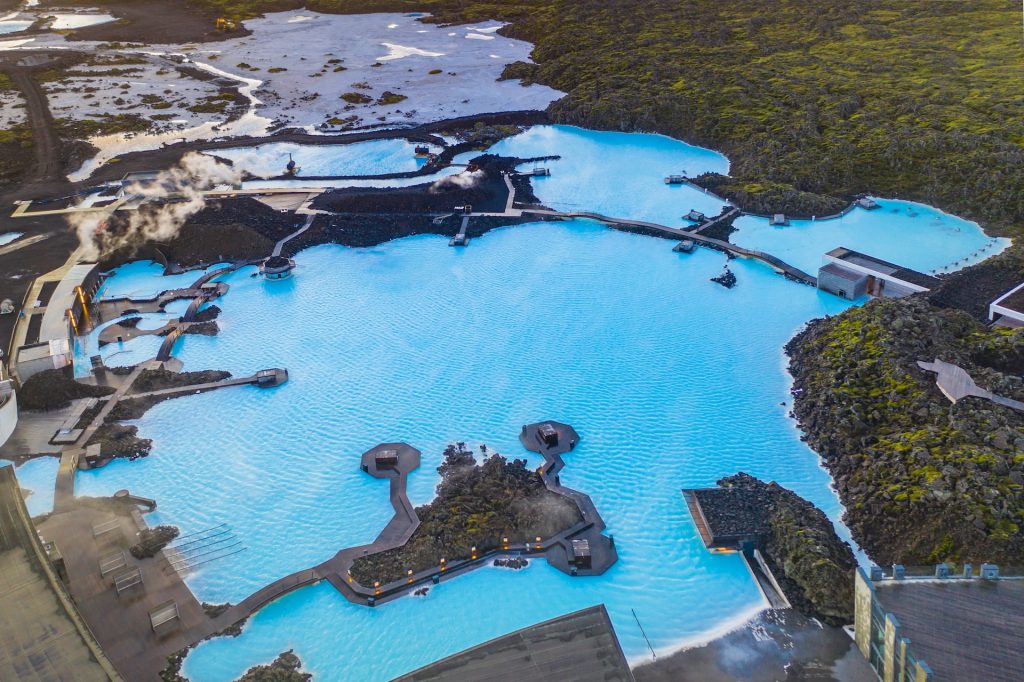 Are there lockers and restaurants in Blue Lagoon?
The Blue Lagoon has lockers that all guests can use. There are smaller lockers in the lagoon that guests can use for free to store valuables or backpacks. And if you have bigger luggage you need to store, there is also a storage locker next to the car park, which costs 800 ISK (around $6 USD) per bag.
There are also three restaurants in the Blue Lagoon. Two of the restaurants are part of the hotels, and one is part of the spa. You'll find Lava Restaurant, which features Icelandic cuisine made with fresh, local ingredients and is built into the side of an 800-year-old lava cliff.
There's also Moss Restaurant, which offers views out over the volcanic landscape from the highest point in the Blue Lagoon area. Moss Restaurant has set menus and frequently hosts dining events. And the last restaurant is Spa Restaurant, where you can choose to dine in your robe if you wish! It has a view of the lagoon, and the menu features a mix of light, delicious foods and some Japanese-inspired dishes.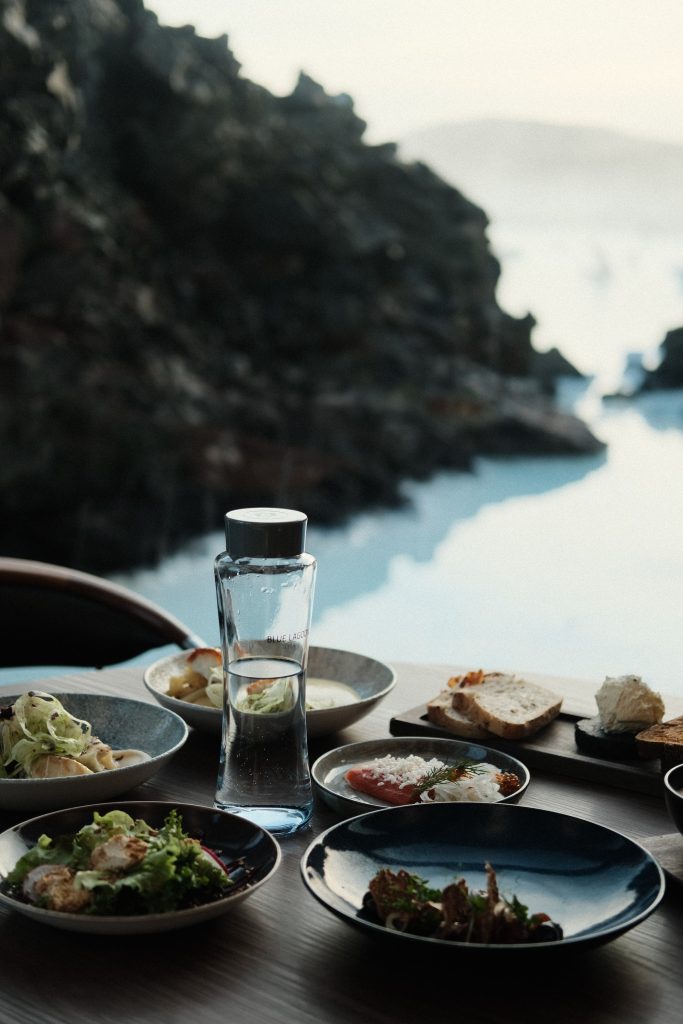 Is Blue Lagoon Iceland worth it?
The Blue Lagoon is a classic stop on every visitor's Iceland itinerary. As one of Iceland's most popular attractions, the facility has really gone above and beyond to create a world-class wellness experience, which is why it's become as famous as it is.
With its proximity to Reykjavik and KEF airport, you won't need to go out of your way to visit. You can choose whether to stop by for a day pass for a few hours or enjoy an overnight retreat based on your budget and how long you want to spend there. After you visit, your skin will feel amazing, and you'll feel rejuvenated for the rest of your Iceland trip. So we'd say it's worth visiting, especially if it's your first time in Iceland.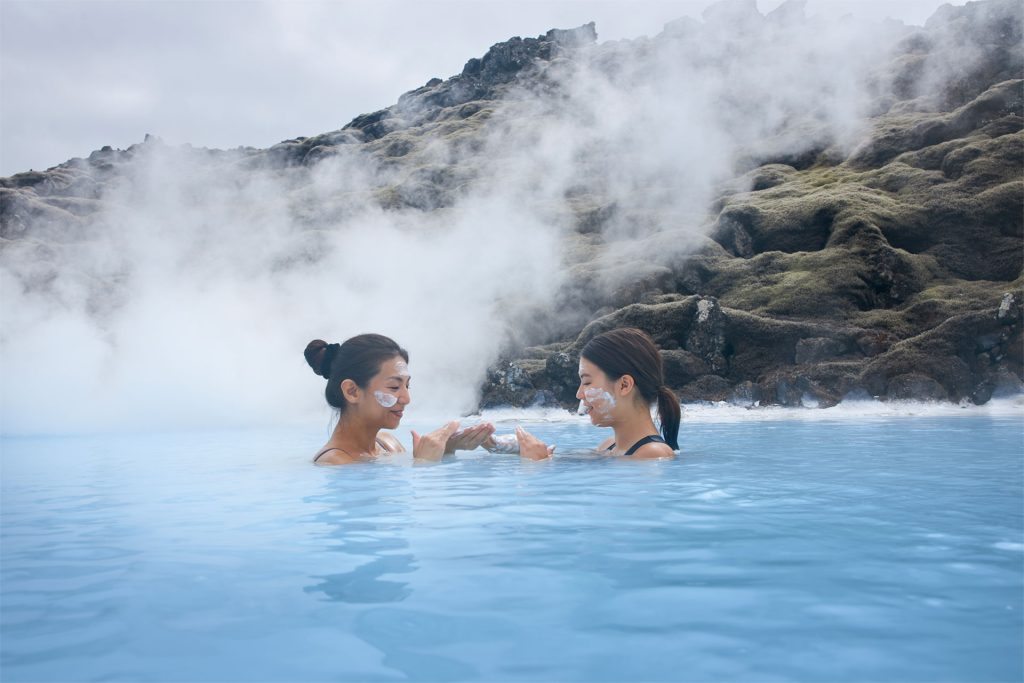 The Blue Lagoon alternative: Sky Lagoon in Reykjavik and more
The Blue Lagoon is a fantastic place to start when you're craving a relaxing and rejuvenating experience, but Iceland is home to many more geothermal pools that you shouldn't miss. The most comparable alternative to the Blue Lagoon is Sky Lagoon, located only minutes from downtown Reykjavik and looks out over Kàrsnes Harbour.
It was just opened in 2021 and is cheaper than Blue Lagoon and offers a more casual atmosphere. If you're looking for a more natural experience, there are many natural hot springs around the country that you can visit on a self-drive trip. Check out our list of the top 15 Iceland hot springs here.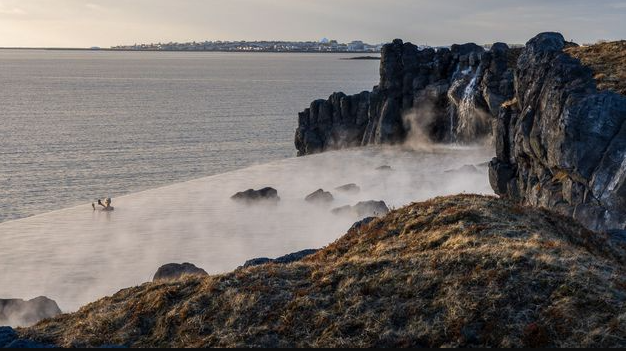 Visit the Blue Lagoon Iceland
Make sure to add the Blue Lagoon Iceland to your Iceland travel itinerary to experience the blue healing waters and magical volcanic landscape the attraction delivers. This geothermal spa has obviously become so popular for a reason, so come and visit it for yourself!
Getting to the Blue Lagoon is a breeze with a rental car, and you can pick one up directly at KEF airport. Make sure that you always book your rental car online and in advance so you secure the best option for your group and get ready to feel rejuvenated at the Blue Lagoon Iceland.