Rent a new intermediate car in Iceland
An intermediate car is also called a midsize car– a vehicle sized between a compact car and a large full size car, bigger than a compact but smaller than the full-size. In other words, intermediate cars can offer larger rooms for passengers, bigger luggage capacity than the compact, and a lower rental price than full-sized SUVs. It can usually comfortably fit up to five passengers simultaneously with three to four luggage.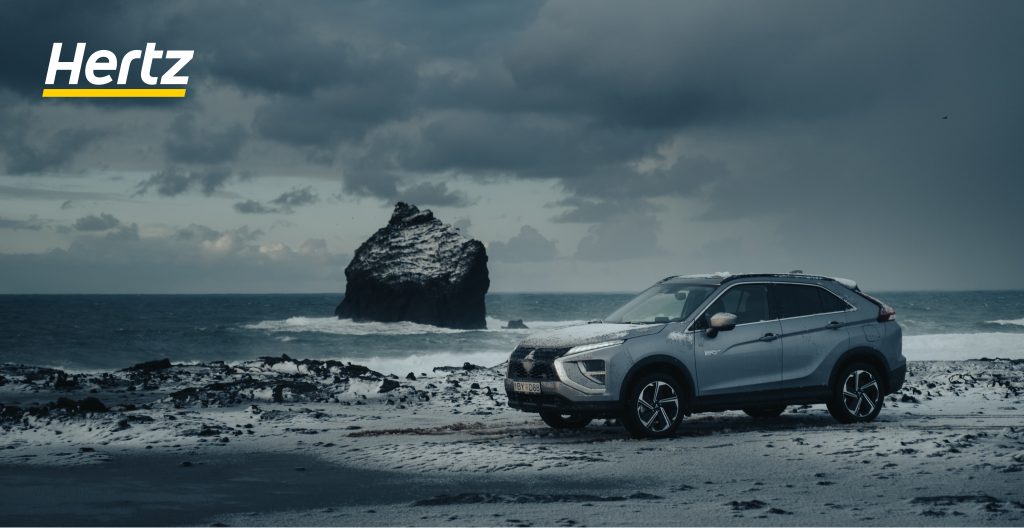 At Hertz Iceland, we have a wide selection of midsize cars that could fit your budget and travel plans. We have the Mazda CX-30, Toyota Corolla in the manual and automatic transmission, Skoda Octavia Wagon in automatic and manual, 4WD manual Dacia Duster, Kia Ceed PHEV, Mitsubishi Outlander 4WD PHEV, PHEV 4×4 Hyundai Tucson, Kia Sorento, 4WD automatic Kia Sportage and 4×4 manual Sportage.
If you plan to drive on the Iceland ring road or visit the famous Golden Circle and south coast during summertime, you can go with a fuel-efficient mid-size car like Avensis or Avensis Wagon. If you visit Iceland during winter, the 4×4 Toyota RAV4 and Skoda Octavia would be the best choice to travel safely and comfortably.
Unleash Your Adventure with Intermediate Cars Rental in Iceland
Experience the thrill of exploring Iceland's breathtaking landscapes with our intermediate car rental options. Discover the freedom to traverse rugged terrains and winding roads in style and comfort.
Versatile Performance: Our intermediate cars are designed to handle diverse road conditions, making them perfect for your Icelandic adventure.
Comfortable and Spacious: Enjoy ample legroom and storage space for all your travel essentials, ensuring a comfortable journey throughout your trip.
Enhanced Safety Features: Rest assured, knowing that our intermediate cars come equipped with advanced safety features, providing you with peace of mind on the road.
Hiring an intermediate car in Iceland is a perfect option for those travelling to Iceland in a larger group while still being coast and fuel-efficient. Rent your midsize car in Iceland with Hertz today by choosing a date.
Rates include
Unlimited Mileage, Collision Damage Waiver (CDW) & VAT.