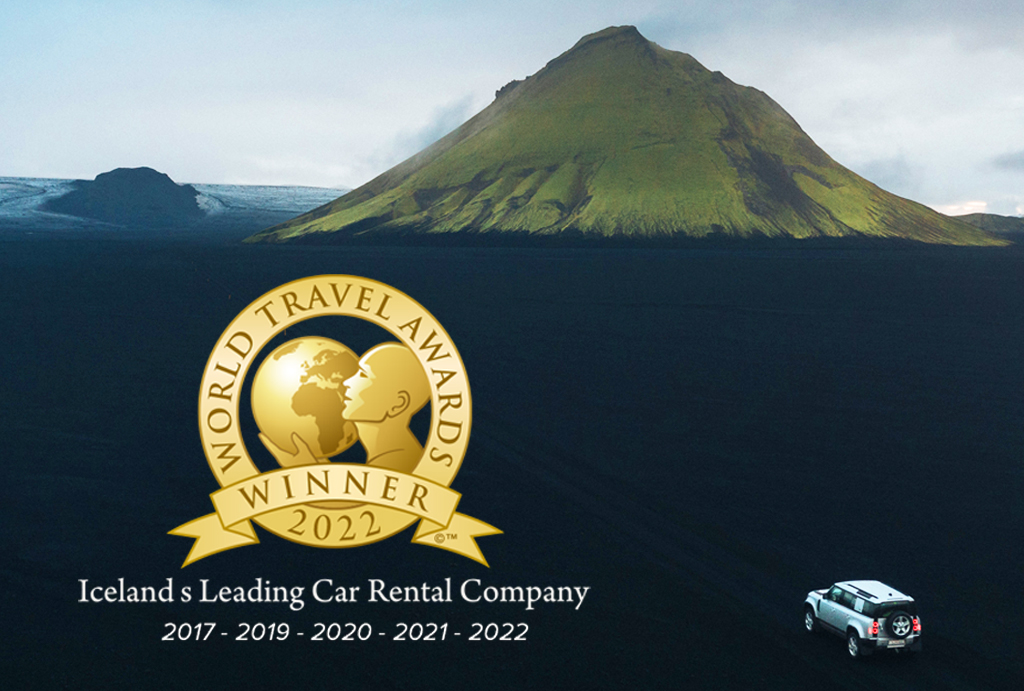 Hertz Iceland won the World Travel Award for the 5ᵗʰ time!
Since the 1970s, Hertz Iceland has been helping travellers experience Iceland's iconic destinations to the fullest. Hertz puts visitors in the driver's seat, enabling them to design the trip of a lifetime precisely the way they want it. But beyond that, it's always been Hertz's mission to provide high-quality service and the best car rental Iceland options at accessible price points, so everyone is able to enjoy Iceland to the fullest.
The World Travel Awards are essentially the Oscars of Tourism, celebrating excellence across all sectors of the global travel and tourism industry. So, receiving this award is a very important honour!
Hertz is thrilled to have received this award in 2017, 2019, 2020, 2021 and now in 2022. We continue to hold ourselves to the highest standard to ensure all our customers have a world-class experience in Iceland.
History of Hertz Iceland
Hertz Iceland was originally founded in 1971 and is one of the largest car rental companies in the entire country. With over a dozen offices spread around Iceland, Hertz is able to effectively meet the needs of any individuals or companies who need access to a rental vehicle. From Akureyri in the north to Höfn in the southwest and everywhere in between, you're never too far from a Hertz office. You can see all our rental offices here. With short-term rentals for vacationers to long-term rentals for those needing an interim vehicle solution, Hertz has been there to provide. We even sell cars!

Hertz Iceland's fleet of rental cars is unmatched, with just about every type of vehicle available for rental, which is hard to find on the island due to accessibility. As part of the fleet, you'll find economy and compact cars for small groups, 4X4 SUVs for large groups and F-roads, campers and motorhomes for those wanting to camp in Iceland, mini-buses for large tour groups and even luxury cars like Mercedes-Benz. With so many options available, you're always guaranteed to have your needs met. These are just a few things making Hertz the best car rental company in Iceland.
Our Services for Tourists
Hertz Iceland is much more than your average rental car agency. We aim to provide customers with everything they could possibly need to make their trip to Iceland as stress-free and enjoyable as possible. Hertz isn't the type to just throw you the keys and send you on your way. We offer a wide range of different services and resources to help rental customers through every step of their trip-planning process.
The primary focus of our service is to offer international tourists an accessible and convenient way to travel around Iceland by car. We have tons of leisure short-term rental cars that suit all kinds of travellers with varying interests. You can view the entire fleet here.
We provide personalized service to all customers to help match them with the perfect rental car for their trip to Iceland based on what attractions they want to visit and the needs of their group.
All our vehicles are new and in excellent condition, so our customers are 100% safe out on the roads.
We also offer valuable, in-depth resources that feature local Iceland self-drive tips, including pre-built driving itineraries, car rental tips and practical information about driving in Iceland.
We know it can be a challenge sometimes, which is why we want all customers to feel confident and prepared! The Hertz Iceland website is available in multiple languages for accessibility (English, Icelandic, Traditional Chinese and Simplified Chinese, with more to come).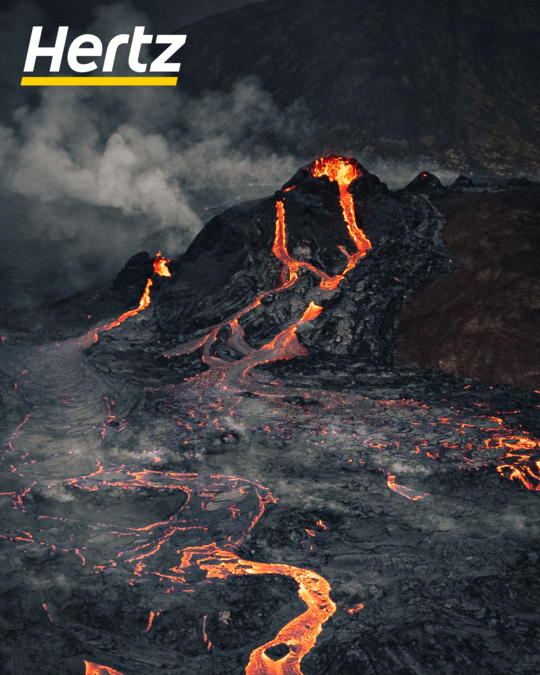 Other Hertz Services
Beyond our services to international visitors, Hertz also specializes in solutions for companies and government institutions and is a member of the Government Procurement Framework Agreement. Companies can contract rental cars through Hertz and get discounts throughout the year, including priority service at their local rental location and other perks.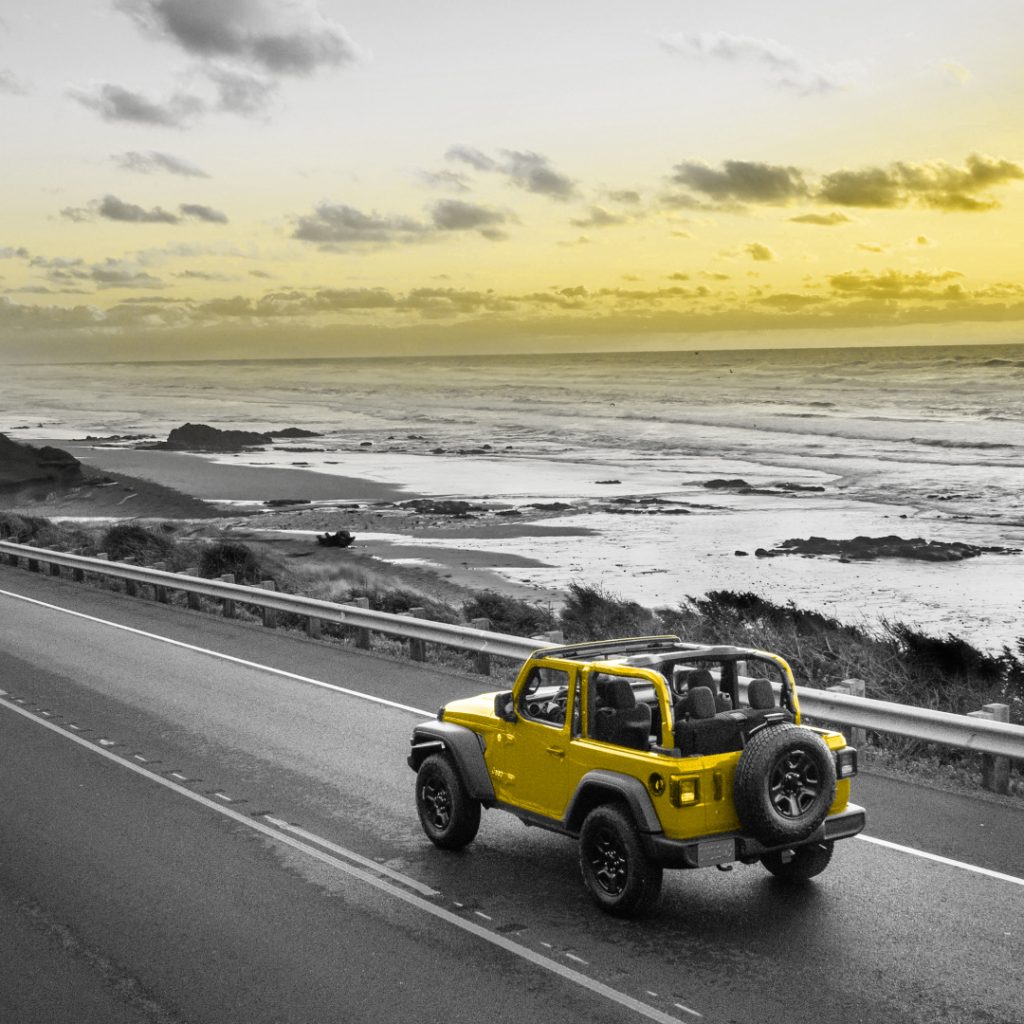 Hertz Iceland also offers long-term rental cars for monthly periods, including our 12 to 48-month rental lease and 3 to 9-month winter rental lease.
These are great for anyone living in Iceland who needs a temporary vehicle solution, plus you get access to cleaning and maintenance once per month and discounts on fuel. We also operate a car dealership, selling a wide selection of used rental cars.
We cooperate with different car dealerships around Iceland and operate our own car dealership in Hafnarfjörður headquarters.
To the future: committed to continuing our best effort – always
We are honoured to be named the best rental car company in Iceland and appreciate that the World Travel Awards have globally recognized our hard work and passion. But that doesn't mean our work ends here! We will continue to serve our global community with our best efforts, constantly pushing to improve and provide the best quality of services so people can continue enjoying Iceland's beauty.
But don't let the award speak for itself, come and give us a try! If you're planning a visit to Iceland, we guarantee you won't be disappointed. Book a car with Hertz Iceland today to explore Iceland. And if you have any questions or need advice, please reach out to us at hertz@hertz.is.