Rent a luxury car in Iceland with Hertz Iceland
Embark on a journey of comfort, style, and luxury with Hertz Iceland, your premier choice for luxury car rentals in the Land of Fire and Ice. Our selection of high-end vehicles ensures that your travel experience in Iceland is nothing short of extraordinary. Situated conveniently at Iceland International Airport Keflavík, we are ready to serve you right from the moment you step off the plane.
Luxury Car Rental Options at Hertz Iceland
Elevate your Icelandic adventure with Hertz Iceland's exceptional fleet of luxury vehicles. Choose from our sophisticated BMW X5 and Mercedes-Benz sedans for a seamless blend of elegance and performance. For a robust drive with ample space, our Audi and Land Rover SUVs are second to none. Our crossovers offer a versatile driving experience, perfectly suited for Iceland's varied terrains, while our sporty coupes, including the exquisite Range Rover Sport, promise an exhilarating ride. Highlighting our premium selection is the iconic Land Rover Defender, reimagined for contemporary luxury and unparalleled off-road capabilities. No matter your preference, Hertz Iceland has the perfect luxury vehicle to enrich your journey.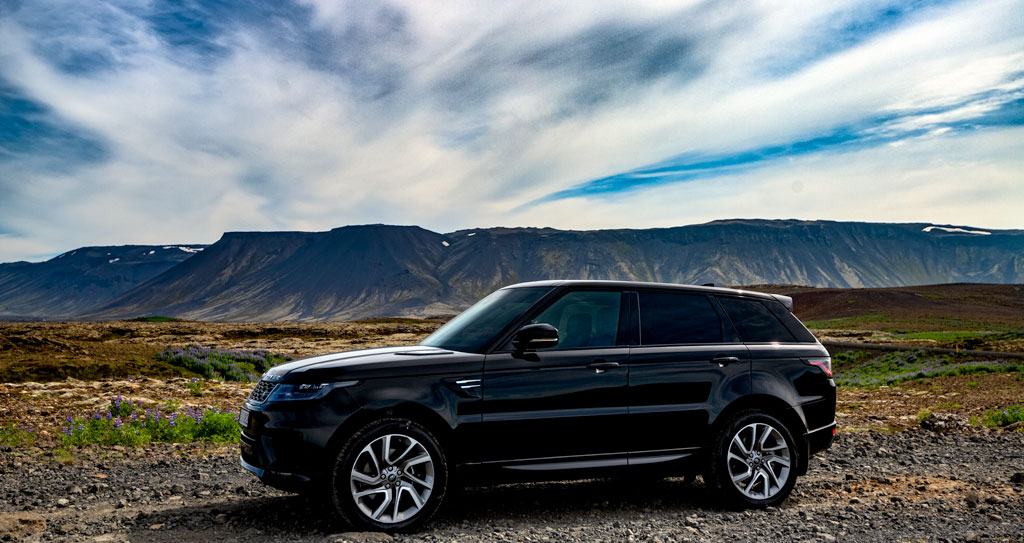 Why Rent a luxury car with Hertz Iceland
Choosing Hertz Iceland for your luxury car rental needs comes with a multitude of benefits. Our location in the Arrivals hall at Keflavík International Airport means immediate access to your luxury vehicle as soon as you clear customs. Convenience is at the forefront of our services, with all luxury vehicles parked just outside the door, ready to take you on your Icelandic adventure.
In addition to our prime location and stellar fleet, we also offer transparent and competitive pricing. Our rates include unlimited kilometers, Collision Damage Waiver, and VAT, ensuring no hidden costs and complete peace of mind during your journey. Our dedicated team is on hand to assist you with any inquiries, provide recommendations, and ensure that your luxury car rental experience is tailored to perfection.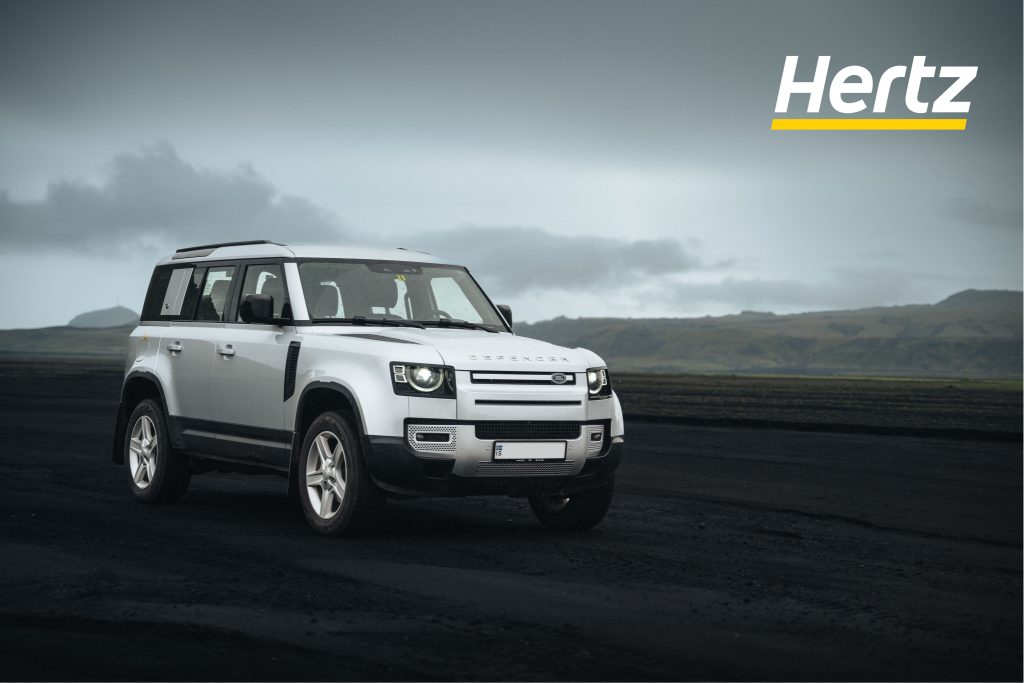 Explore Iceland in Style with the luxury touch
Iceland's dramatic landscapes, from geothermal springs and glacier lagoons to the mesmerizing Northern Lights, are best explored with the freedom and flexibility that a luxury rental car provides. With Hertz Iceland, you have the opportunity to immerse yourself in these breathtaking sights while enveloped in the luxury and comfort of our premium vehicles.
Choose Hertz Iceland for your luxury car rental needs and elevate your Icelandic adventure to new heights. With our exceptional vehicles, unparalleled customer service, and convenient location, we are committed to providing you with an unforgettable travel experience. Explore Iceland in style and comfort, and make memories that will last a lifetime. Discover your perfect luxury car rental today with Hertz Iceland.