Rent an electric or plug-in hybrid vehicle for your Iceland self-drive tour
Looking for a modern, edge-cutting vehicle at a low refill cost for your Iceland self-drive trip? Renting an electric vehicle (EV) or a Plug-in hybrid electric vehicle (PHEV) would be your ideal choice.
As one of the biggest car rental companies in Iceland, Hertz Iceland is always aiming towards becoming a leader in creating a greener fleet and lowing our emissions as much as possible. We are steadily introducing more high-quality EVs and PHEV cars to our fleet with this goal in mind. We hope to grow with our customers and everyone who wish to reduce our carbon footprint, work together and create a new way of self-driving in Iceland– with zero-emission.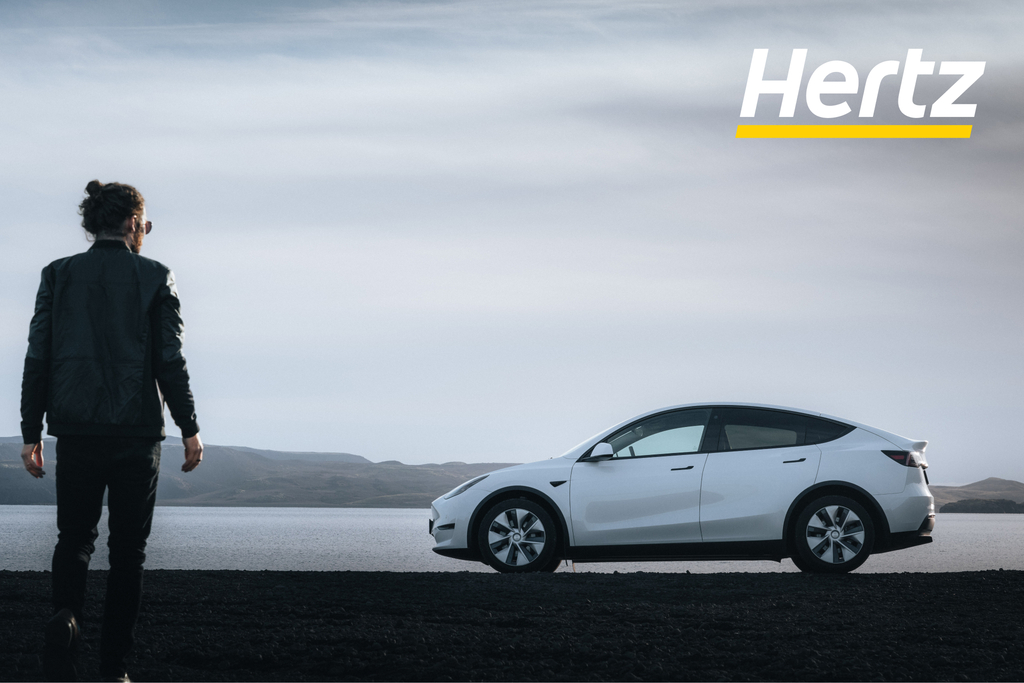 We have a wide selection of new, trustworthy, high-tech 2WD and 4WD electric and hybrid rental cars in automatic transmission. Whether you are looking for a city car like 2WD Toyota Yaris Hybrid, a mini 4WD SUV like Kia e-Niro or a high tech edge cutting electric car like Tesla, you can always find the vehicle fitting your needs.
Rent your brand new Tesla and other electric and hybrid cars with Hertz Iceland, pick it up from the KEF airport arrivals hall or any of our rental offices around Iceland. Book your vehicle today by choosing a date.
If you are unsure about how to drive, how and where to charge the electric vehicle in Iceland, you can read through our Iceland electric car driving guide and learn more about the cars.
Travel Green, Travel on an electric car in Iceland. Stay modern, stay green, with Hertz Iceland.
Rates include
Unlimited Mileage, Collision Damage Waiver (CDW) & vat.