How to drive in Iceland
Iceland offers travelers an adventure in a beautiful and rugged landscape. However, experience shows that the forces of Icelandic nature can be harsh and inhospitable, and travelers are well-advised to exercise caution and respect for the country's natural environment.
Unfortunately, there have been far too many accidents in the past few years involving foreign tourists traveling around the country. These accidents range from minor to fatal. The most common type of accident is that of hikers losing their footing on uneven terrain. The most serious injuries, however, are caused by road traffic accidents where travelers drive too fast in unfamiliar conditions and do not wear seat belts.
How to drive brochures in various languages
We have created a brochure to explain the most common things that you need to be aware of when traveling in Iceland. You can download them by clicking on the flag with your preferred language, you will also be handed a copy when you pickup the vehicle.







You can browse our How To Drive brochure online here below
WARNING SIGNS
Most of these signs are issued by the Icelandic Road authorities. They are signs you will see at the side of the road and many of them will help you navigate Icelandic specific situations.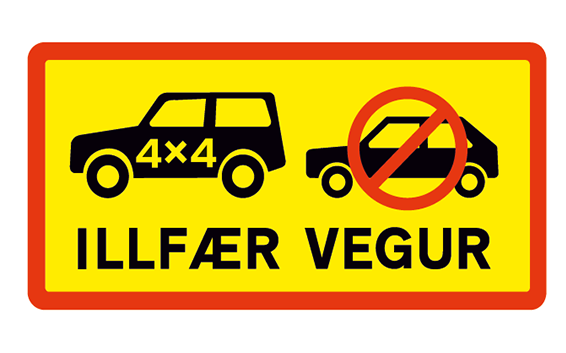 Highland roads are only for selected 4×4 vehicles. Regular 2WD passenger cars are not suitable. Limited or no coverages covers damages on vehicles if they occur. The highland road system in Iceland opens up when road conditions allow. Please observe closures and opening times.

HIGHLAND ROADS HAVE RESTRICTED OPENING TIMES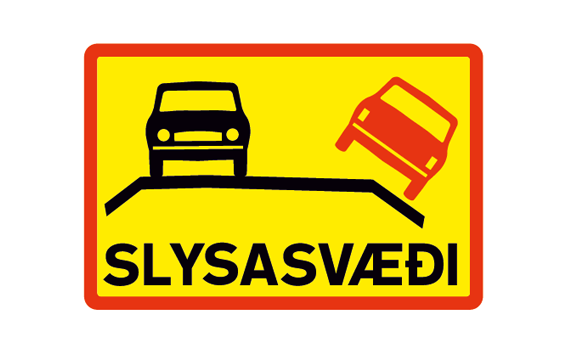 DRIVE CAREFULLY
In areas where this sign is present, a significant number of accidents have occurred. Drive carefully, reduce speed, and observe the surroundings.

REDUCE SPEED AND OBSERVE THE SURROUNDINGS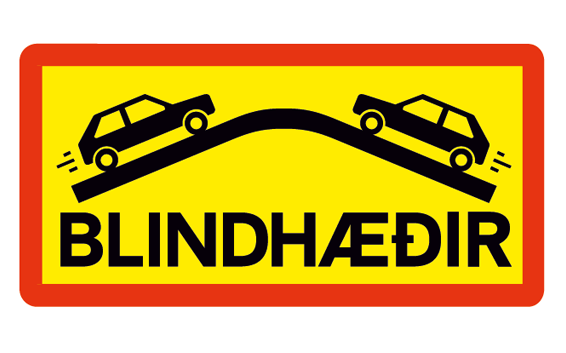 Blind hill or blind rise are ordinary in Iceland. Marked with a sign BLINDHÆÐ if one and BLINDHÆÐIR if many. Slow down and keep to the right since you will not see the approaching cars until very late.

REDUCE SPEED AND KEEP TO THE RIGHT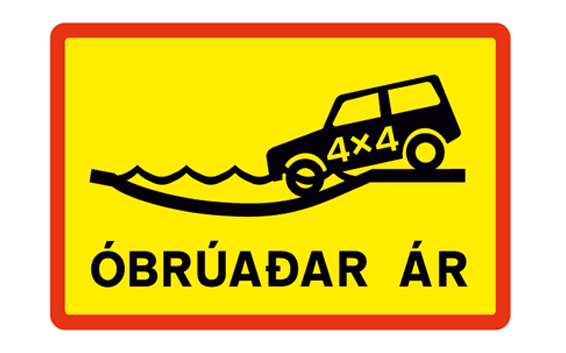 DANGER – UNBRIDGED RIVER
Unbridged rivers in the highlands are dangerous. Never cross it alone and check carefully before crossing. No coverages covers damages caused in this situation.

CROSSING AN UNBRIDGED RIVER IS DANGEROUS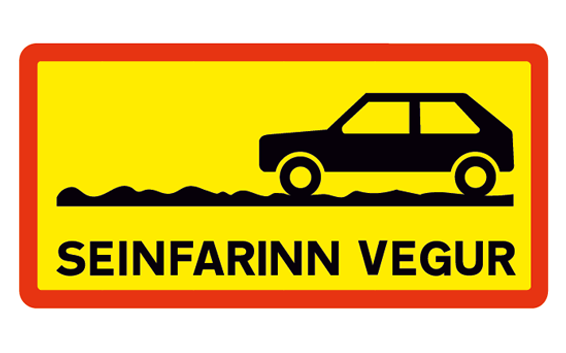 SLOW CONDITION ROAD
When you notice this sign the road conditions ahead are bad. You can only travel it at very slow speed. Make sure you drive slowly and plan for enough time to drive through the area.

PAY ATTENTION TO ROAD SIGNS MANY OF THEM ARE UNIQUE TO ICELAND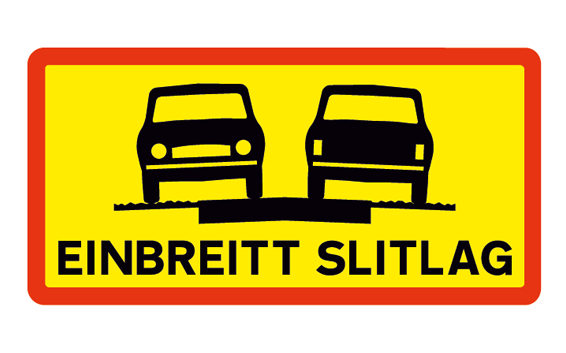 CAREFUL DRIVING
Slow down when you see this sign. A single lane paved road is ahead. The shoulders of the road are very narrow on both sides. Show extreme caution choose safe traveling speed while driving this type of road.

PAY ATTENTION TO ROAD SIGNS MANY OF THEM ARE UNIQUE TO ICELAND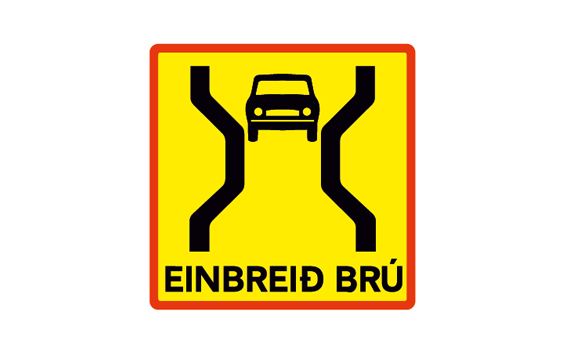 NARROW ONE LANE BRIDGE
There are many narrow one-lane bridges on the roads in Iceland. They are marked with a sign EINBREID BRU. Reduce speed and only one vehicle can cross at a time.

REDUCE SPEED BEFORE ENTERING A ONE LANE BRIDGE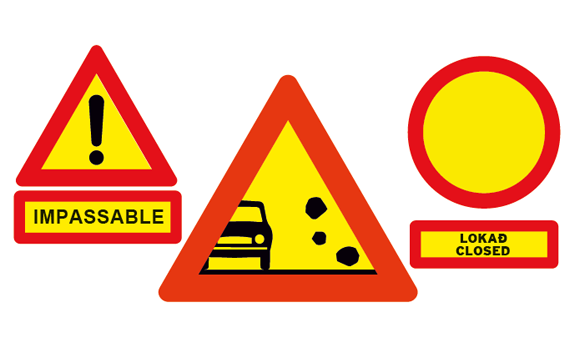 ICELANDIC ROAD SIGN
The first thing you notice driving on Icelandic roads are many unusual and unique road signs. They might be unfamiliar to you. Please observe these signs and seek information and translation on their meaning.

PAY ATTENTION TO ROAD SIGNS MANY OF THEM ARE UNIQUE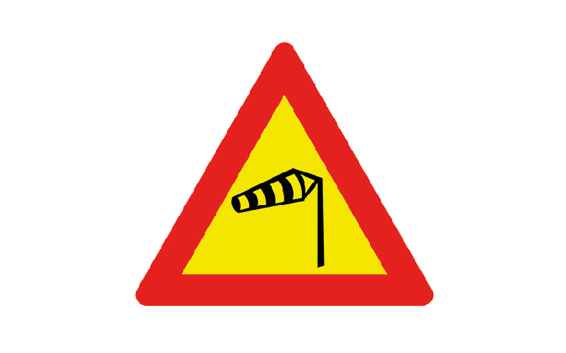 ASH AND SANDSTORM
It can be dangerous to drive in ash & sandstorm. Roads can be slippery and soft. Please drive carefully. Special coverages is available. It is essential to check the weather forecast before you go on your trip.

PROTECT YOUR VEHICLE FROM DAMAGE WITH PROPER COVERAGE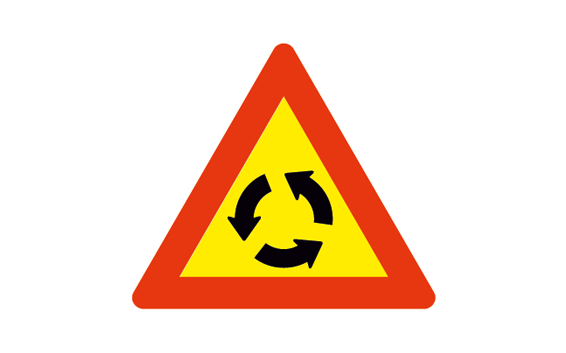 CAUTION IN A ROUNDABOUT
Roundabouts in Iceland are a common sight throughout the road system. Please observe that the inner circle / lane has the right away.

THE INNER CIRCLE HAS THE RIGHT AWAY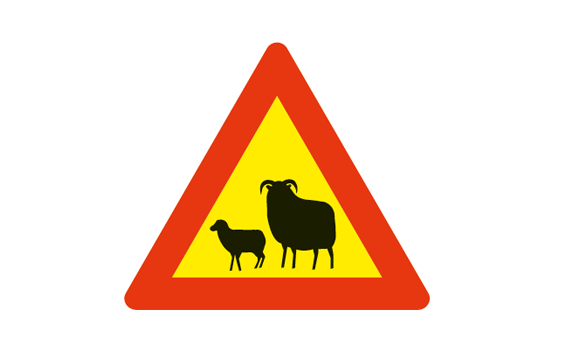 DANGER – ANIMALS AHEAD
Animals are frequently on the road or near it in rural areas. Slow down since they can easily run across the road when your vehicle approaches.

SLOW DOWN WHEN YOU SEE ANIMALS NEAR THE ROAD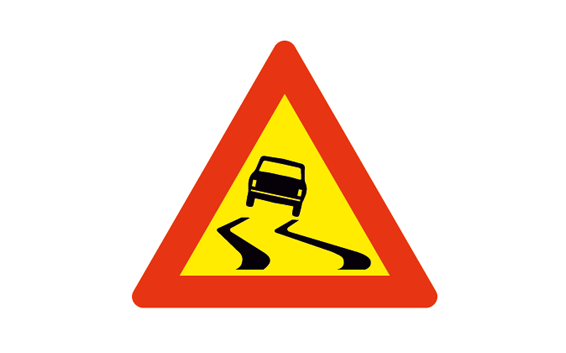 UNEXPECTED ICY ROADS
Driving in snow and ice is tricky and on newly paved roads. Drive with care, slow down, and avoid quick turns of the steering wheel. Use brakes with care. Slippery conditions can form in an instant and cause extremely slippery road. Use caution while driving in such a situation.

ICY ROAD CAN OCCUR IN AREAS WITHOUT ROAD SIGN WARNING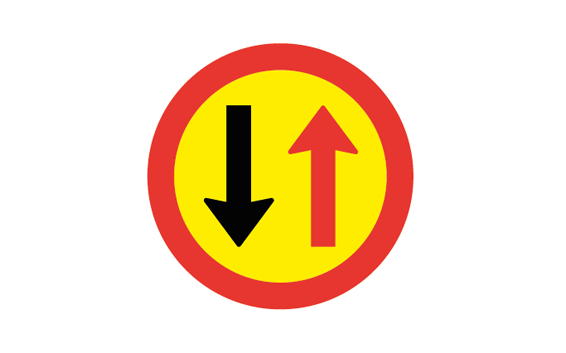 PRIORITY FOR ONCOMING TRAFFIC
The sign with the red and black arrow indicates the oncoming traffic has priority. You have to stop if required and wait your turn.

REDUCE SPEED, STOP AND WAIT FOR TRAFFIC TO PASS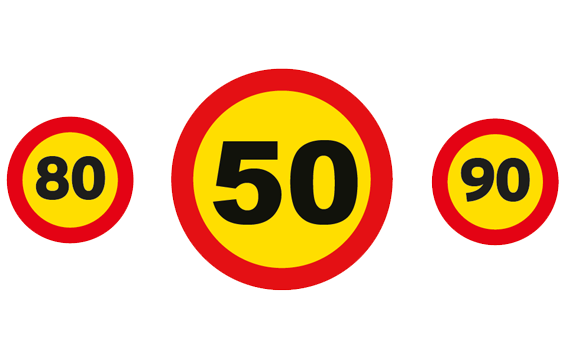 OBSERVE THE SPEED LIMIT
The general speed limit is 50 km/h in urban areas, 80 km/h on gravel raads in rural areas, and 90 km/h on paved roads. Please note: Special warning signs indicate danger ahead, such as sharp bends and a particular speed sign indicating reduced speed.

SPEED LIMIT VARIES BASED ON AREA AND TYPE OF ROAD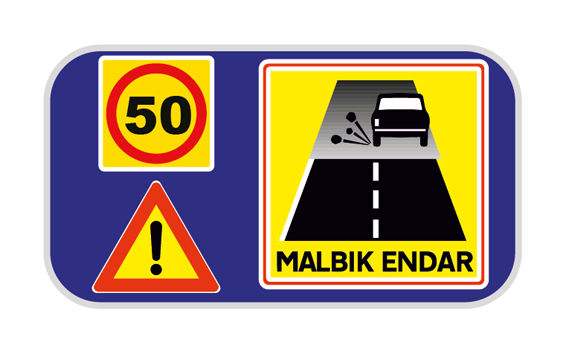 DANGER – PAVED ROAD ENDS
Many rural roads in Iceland are gravel roads, not suited for fast speed. Please pay attention to the sign indicating the end of the paved road. And it shifts to a gravel road. It is imperative to reduce speed accordingly. Please drive carefully and always show other drivers' consideration.

SLOW DOWN WHEN PAVED ROAD CHANGES TO GRAVEL ROAD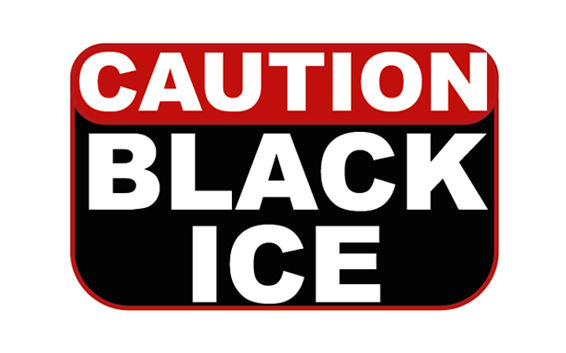 If you do hit BLACK ICE, your first reaction must be to remain calm and avoid overreacting. The general rule is to do as little as possible and allow the car to pass over the ice. Be careful on the brakes, and try to keep the steering wheel straight. Slow down by de-accelerating. Remain calm in this situation.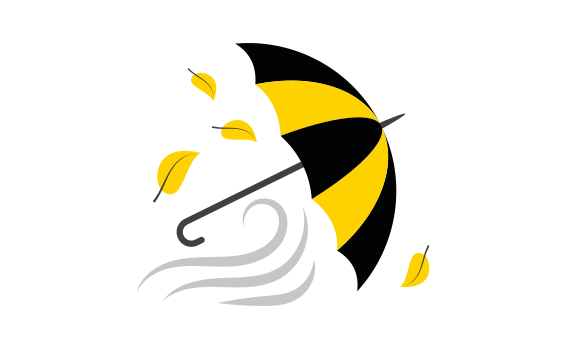 CAREFUL OPENING CAR DOORS
Hold the doors in high wind to avoid damage to door structure. Park the car against the wind to prevent wind damage.

BE CAREFUL WHEN OPENING DOORS IN HIGH WIND
PROHIBITED SIGNS
The following warnings are prohibited under all circumstances. By not following these instructions you are in most cases voiding your coverages and coverage for the vehicle in some cases for personal or third party damage/injury.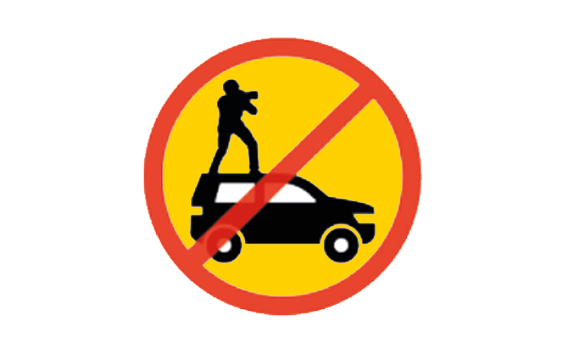 DO NOT STAND OR SIT ON THE ROOF!
Standing or sitting on the rooftop can lead to costly repairs. No coverages covers damages to the rooftop.

REPAIR COST MINIMUM $ 3.500 OR MORE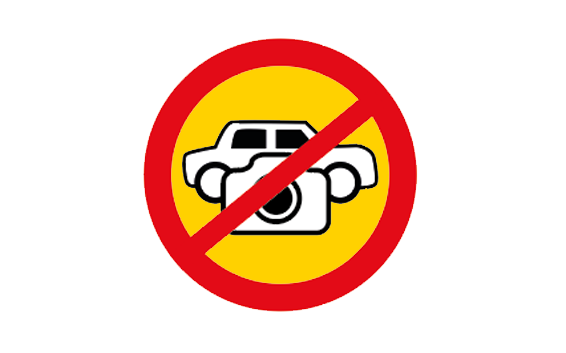 AT THE SIDE OF THE ROAD
It is prohibited to stop at the side of the road to take pictures. Drive to a safe place or a designated parking space. Stay safe.

DO NOT STOP AT THE SIDE OF THE ROAD TO TAKE PICTURES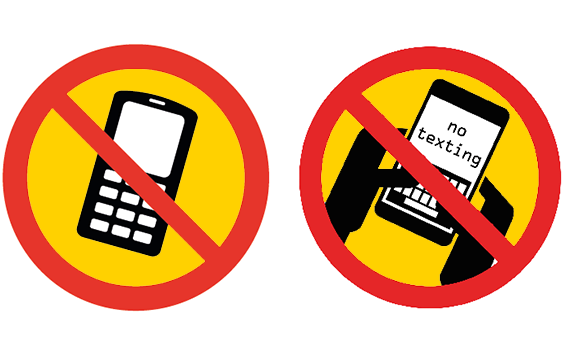 It is illegal to talk or text on your mobile phone while driving in Iceland. Stop the car if you have to use the telephone or use the hand's free option.

DO NOT TALK OR TEXT WHILE DRIVING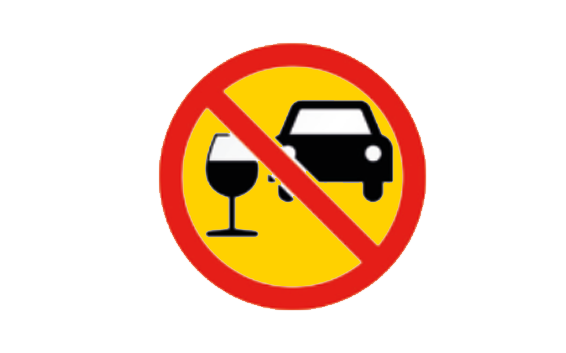 ATTENTION
Driving under the influence of alcohol or drugs is prohibited by law. A heavy fine is applied to those who violate the law.

FOR YOUR SAFETY AND OTHERS DO NOT DRINK AND DRIVE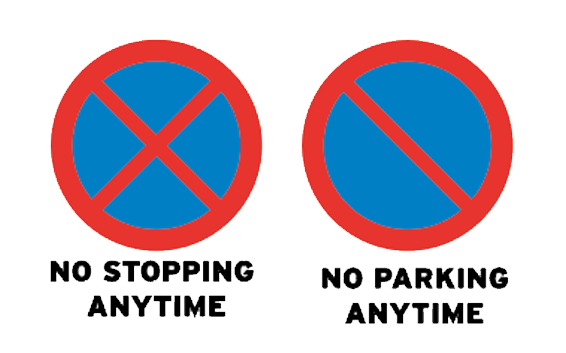 STOPPING, WAITING & PARKING PROHIBITED
When these signs are present, all stopping, waiting and parking is prohibited.

DO NOT STOP OR PARK THE VEHICLE IN THIS AREA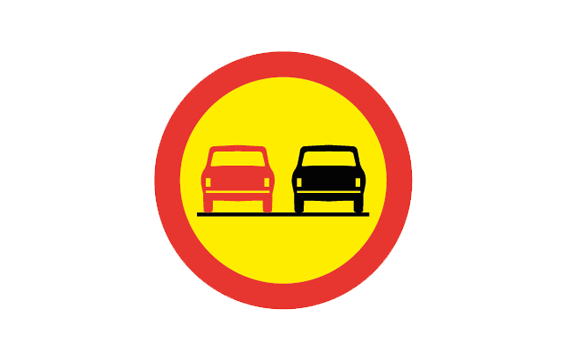 ILLEGAL TO PASS
When you see this sign, passing the vehicle in front is prohibited. Please do not attempt to pass under these circumstances. It is dangerous and illegal.

SHOW EXTREME CAUTION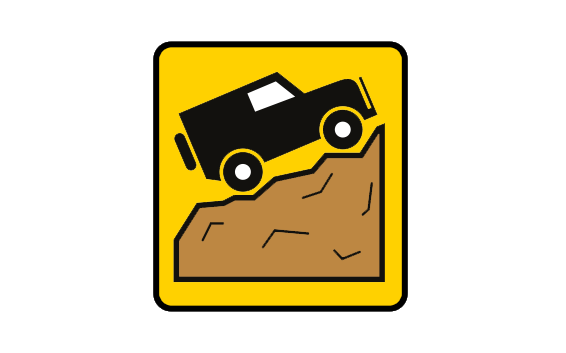 ILLEGAL DRIVING
In lceland, it is strictly prohibited to drive off marked roads. It can result in irreparable damages to the land and could be visible for years. Such illegal driving will result in claims for compensation. No road signs will warn you. No coverages covers damages caused by driving off marked roads.

NO COVERAGE COVERS DAMAGES WHEN DRIVING OFF MARKED ROADS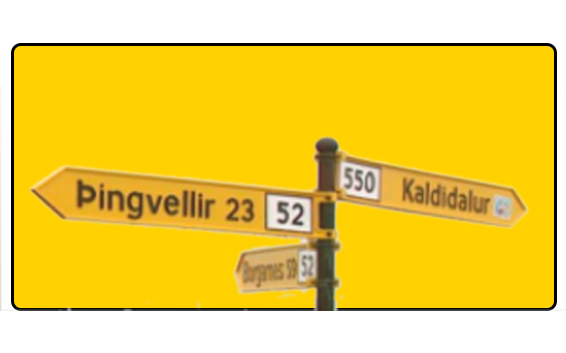 2WD VEHICLES NOT ALLOWED
2WD Vehicles are not allowed in the highlands and are not covered on roads marked with "F" (All highland roads signs marked with an F, i.e. F26). This includes roads marked: Kaldidalur #550, Kjolur #135 and Landmannalaugar #208. Driving these roads on a 2WD will incur a fee.

PLEASE REFER TO THE RENTAL TERMS AND CONDITIONS
DIRECTIONS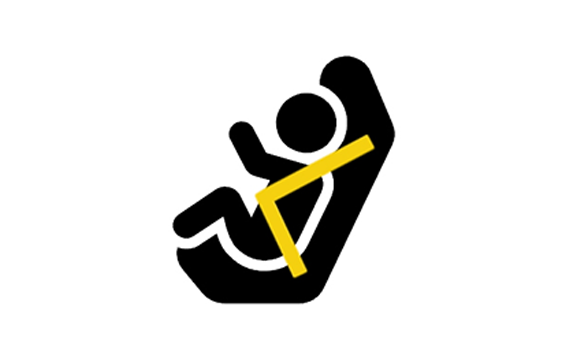 It is required to use special safety equipment for children in vehicles. Further information can be found on www.icetra.is.

Infant car seat for 0-2 year old child
(0-13 kg)

Car seat with internal harness for 1-4 years old (9-18 kg)

Booster seat with a high back for 4-10 year old child (15-36 kg)

Backless booster seat. Only for children over 135 cm in height.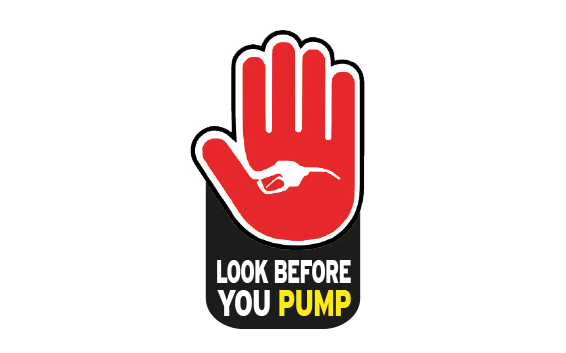 Gasoline pumps are colored differently In Iceland than you might be used to. Gasoline, 95 octane the nozzle is green colored and named Bensín. The Diesel nozzle often black colored and named Dísil, Dísel or Dísill. A label inside the lid indicates the type of fuel required. Filling up with the wrong kind of fuel is costly to correct and could damage the engine.

No coverages covers damages caused by misfuelling.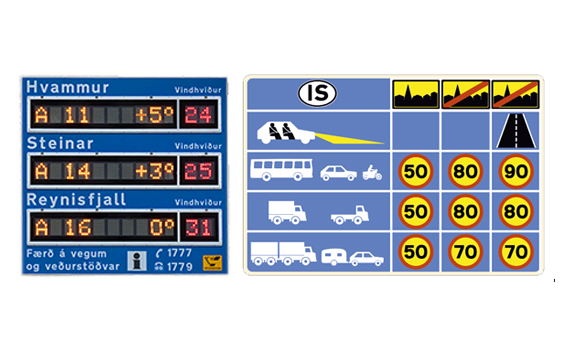 These signs show essential information for your travel. They indicate the speed limits within the city and out of town. Live wind and temperature information are displayed. Please pay attention to those instructions for your safe travel around the country.
ADVICE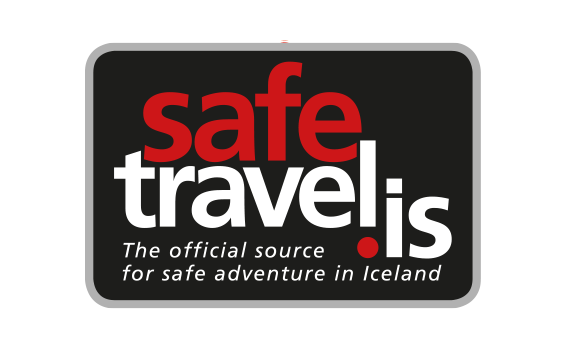 The Icelandic Association for Search and Rescue created the SAFETRAVEL.IS website. It provides information on road conditions while traveling by driving, hiking, or any other means of transport. Check the website for valuable information before you travel.

THE OFFICIAL SOURCE FOR SAFE TRAVEL IN ICELAND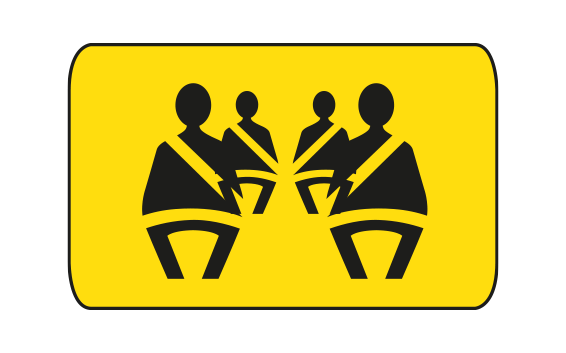 Safety belts are obliged in all seats of the vehicle by law. Please make sure the driver and all passengers in the car have their safety belts on at all times. Subject to a fine if not used. All personnel in the vehicle are required to use the safety belts.

SAFETY BELTS ARE REQUIRED ON ALL PASSENGERS IN THE VEHICLE AT ALL TIMES, BY LAW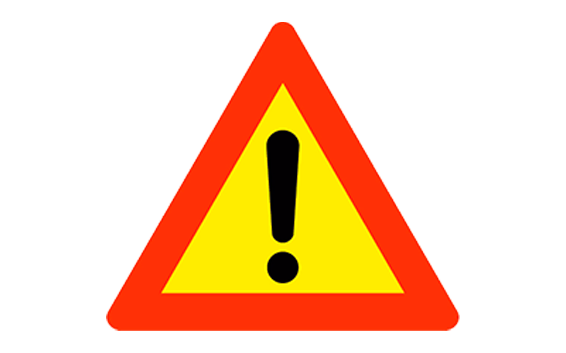 • My coverages does not cover damages when driving off road or in water/river.

• My coverages does not cover damages to tires and underbody of the vehicle.

• I need special coverages to reduce excess liability in case of damages caused by ash/sandstorm.

• I need special coverages to cover damages to front windshield, headlights and fog lights.

• I need to use the right fuel type for the car I am renting.

• GPS units should be placed on the windshield not radio screen. Damage to the screen can be very expensive.

• It is not allowed to climb on to the roof as it can easily damage it and will result in a very costly repair.

PRACTICAL ADVICE BEFORE YOUR DRIVING ADVENTURE IN ICELAND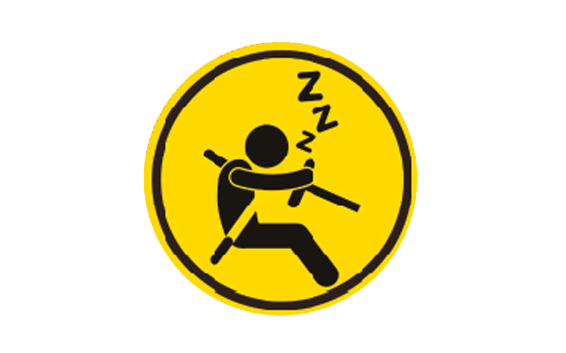 In the summertime you can experience 24 hours of daylight. Stay away from driving in long hauls.

DRIVE TO A SAFE AREA AWAY FROM TRAFFIC AND TAKE A 15 MIN NAP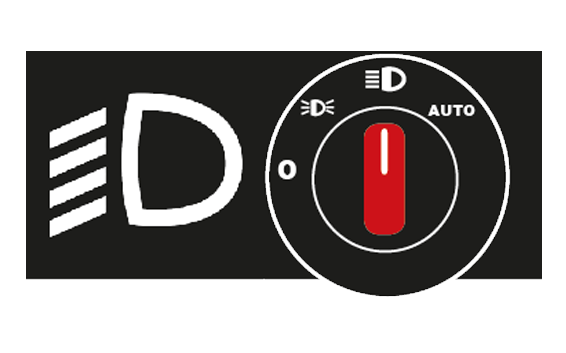 TURN ON THE LIGHTS AND KEEP THEM ON 24/7
The head- and rear lights should always be on as required by law, even in full daylight. Please make sure you switch the light nob away from Auto to the right setting as indicated, for a safer trip.

DO NOT STAY IN THE DARK! LIGHTS ON IS REQUIRED BY LAW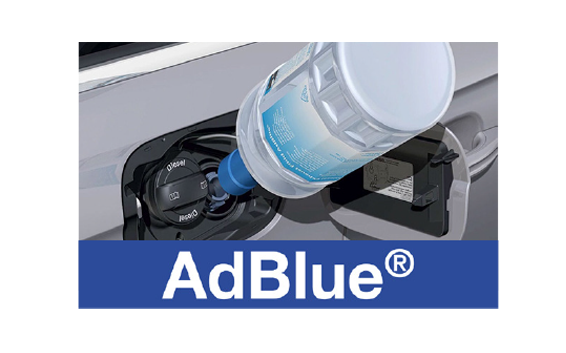 PROTECT AIR QUALITY
The vehicle indicator light for AdBlue should flash up warnings when the fluid is low. Failing to act on these warnings will ultimately result in the car refusing to start until the AdBlue is refilled. Ad Blue is available at most gasoline stations.

PAY ATTENTION TO ADBLUE WARNING LIGHT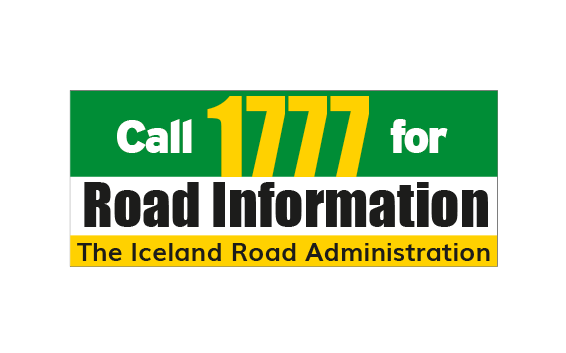 • For road conditions call: 1777

• Road conditions, automatic answering service call: 1778

• Weather stations, automatic answering service call: 1778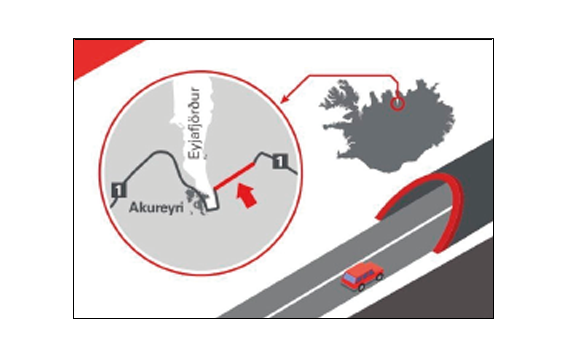 When driving in Iceland through the Vadlaheidi tunnel and parking in Thingvellir and Skaftafell National Parks an AUTOMATIC charge is applied for using the tunnel and parking. Please pay attention to those charges. Failure to pay will result in higher parking and toll fee in addition to administration fee.

Pay the tunnel toll through the tunnel web site. For parking fee information see web site.

www.tunnel.is/en
www.thingvellir.is/en
www.vatnajokulsthjodgardur.is/en