Embark on your Icelandic journey with confidence, equipped with essential information on driving tickets and fines. From speed limits to parking norms, off-road driving restrictions, and wild camping penalties, this guide offers comprehensive insights to ensure a hassle-free experience.
Speeding Fines in Iceland
Venturing through Iceland's mesmerizing landscapes demands adherence to designated speed limits, essential for both drivers' safety and environmental preservation.
Types of Speeding Offences and Corresponding Fines
While exploring Iceland, it's crucial to adhere to the designated speed limits. Here's a breakdown of the penalties associated with exceeding these limits:
Offences
Fine
26 km/h or more over the limit in 30-35 km zones
23,544 ISK,
(approx $175 USD)
36 km/h or more over the limit in 50-60 km zones
36,222 – 47,099 ISK,
(approx $262-$350 USD)
41 km/h or more over the limit in a 70 km zone
55,540 ISK, approx $400 USD.
41 km/h or more over the limit in 80-90 km zones
74,255-83,310 ISK,
approx $540-$600 USD
It's essential to note that if any of the following conditions apply, an additional 20% will be levied on the fine:
Buses exceeding the speed limit.
Vehicles weighing over 3,500 kg surpassing the allowed speed.
Cars towing any trailer and speeding.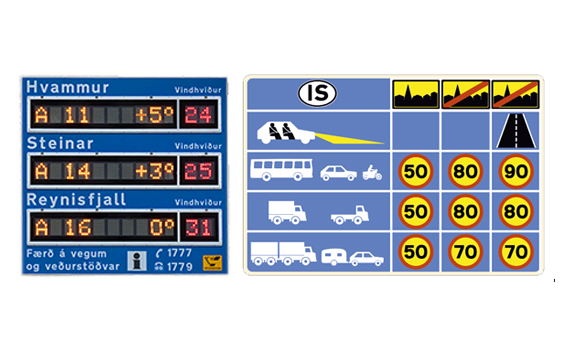 Enforcement Measures and Penalties
Iceland employs various measures to ensure compliance with speed limits:
Speed Cameras: These devices, prevalent even in remote parts of Iceland, monitor vehicles' speeds. As a driver, you'll often encounter signs indicating your current speed, with compliant speeds earning a smiley display. These cameras are typically gray rectangles fixed to poles by the road.
Speed Bumps: Found extensively across Iceland, these are designed to moderate speed. Some of these can be quite tall, requiring extra caution.
Receiving and Paying the Speeding Tickets in Iceland
If a rented vehicle is caught by a speed camera, the rental company, like Hertz Iceland Car Rental, is informed. The necessary details, including the vehicle's number plate, time, and location of the violation, are provided. By law, rental companies then share this information with the police. The police will then issue the speeding ticket to the registered driver. Rental companies might also charge a handling fee as per their agreement.
Upon being fined:
If pulled over: Pay the fine immediately for a 25% discount. Icelandic police vehicles are equipped with card readers, facilitating instant payment.
Via email: If you receive your ticket in your email inbox, paying promptly will grant a 25% discount. Delaying payment leads to the forfeiture of this discount.
How to Pay for Speeding Fines
Direct bank transfer to the specified account number.
Payment at local post offices.
Online via the official traffic management website.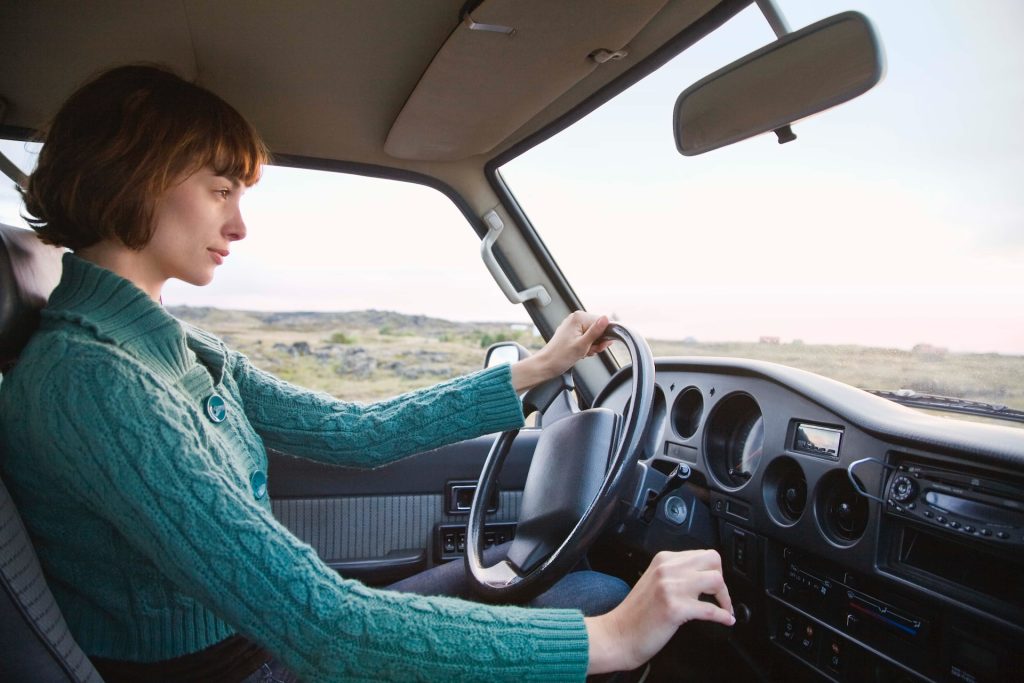 Parking Fines in Iceland
When touring the breathtaking landscapes of Iceland, one might often overlook the essential details related to parking in urban areas, especially in places like Reykjavik and Akureyri. Understanding these regulations and the respective fines can save travelers from unnecessary headaches.
Parking Regulations in Reykjavik
Reykjavik, the capital city of Iceland, is stringent about its parking norms. There are primarily two types of parking penalties to be wary of:
Extra Parking Tariff:

This fee is levied when a car is parked without paying the required parking fee or if the parked time surpasses the paid duration.
The initial fine is 4,500 kr, often referred to as a parking meter citation.
If settled within 3 business days, the fine is discounted by 1,100 kr.
Unsettled charges grow to 6,750 kr after 14 days and 9,000 kr post 28 days from the citation date.

Parking Violation Charges:

This fine of 10,000 kr is imposed on vehicles parked in prohibited areas, such as near a pedestrian crossing, on sidewalks, or other restricted zones.
Like the parking tariff, there's a discount of 1,100 kr if paid within 3 business days.
Fines escalate to 15,000 kr after 14 days and soar to 20,000 kr if unpaid after 28 days.

Special Charges for Parking in Designated Spaces:

A hefty fine of 20,000 kr is imposed on vehicles parked in spots reserved for people with reduced mobility without the necessary permit.
A quick settlement within 3 business days brings the charge down to 18,900 kr.
Delays in payment result in an increase to 30,000 kr after 14 days and a whopping 40,000 kr after 28 days.
In case a rental car incurs a parking fine, Bílastæðasjóður, the entity overseeing parking in Reykjavik, communicates the details of the offense to the car rental agency, which subsequently contacts the renter. If the fine remains unpaid by the driver, the car rental agency clears it and charges the renter along with an added handling fee, from 3000-6000 ISK.
For those who believe they've been unfairly penalized, there's an option to appeal the citation within 28 days. To initiate the appeal process, a justification request should be sent to bilastaedasjodur@reykjavik.is, including details like the license plate number and citation number.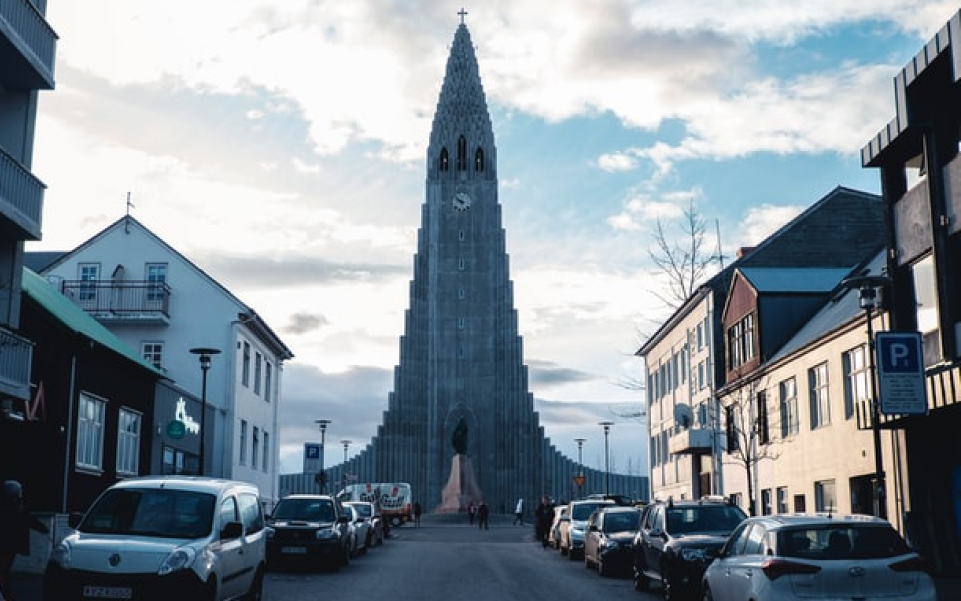 Parking in Akureyri
The northern town of Akureyri offers a unique parking system. While parking is free here, one needs a parking clock, available at gas stations, tourist centers, and certain shops. On arrival, set the clock to the current time. Depending on the zone, parking durations range from a quick 15 minutes to several hours. Failing to display a clock or exceeding the stipulated time will result in a parking fine. The subsequent procedures and implications resemble those in Reykjavik.
How to Pay for Parking Fines in Iceland
In case you face a parking ticket during your Icelandic journey, it's essential to know how to settle it efficiently. Not only does this save you from escalating costs but also ensures that your trip continues without any financial glitches.
Pay Directly at Local Banks:

If you've received a parking ticket, one of the easiest methods to pay it off is by visiting any local bank in the vicinity. Present the ticket at the bank, and they'll guide you through the payment process.

Online Payment through Reykjavik City Government's Website(if you'e getting a ticket in Reykjavik):

For those who prefer digital solutions, Reykjavik's city government website provides an option to clear parking fines online. This method is particularly handy if you've violated parking regulations in the capital city.
Rental Companies and Parking Fines:
If you're in a rented vehicle and forget to pay your parking ticket, the car rental company will get notified. They can associate the ticket with your rental and subsequently charge you for it. Additionally, an administrative fee ranging between 3,000 to 6,000 ISK will be imposed on top of the fine.

At Hertz Iceland, we've tried to simplify this for our customers. We've generated a QR code for you that directly links to the city government's payment portal. Our primary intention isn't to burden you with additional charges. However, if you don't settle the ticket on your own, an administrative fee of 4,000 ISK will be applied to cover the overheads.
It's always best to stay informed and vigilant about parking regulations, especially in a foreign country. This knowledge not only saves you from extra costs but also allows you to enjoy your Icelandic adventure uninterrupted.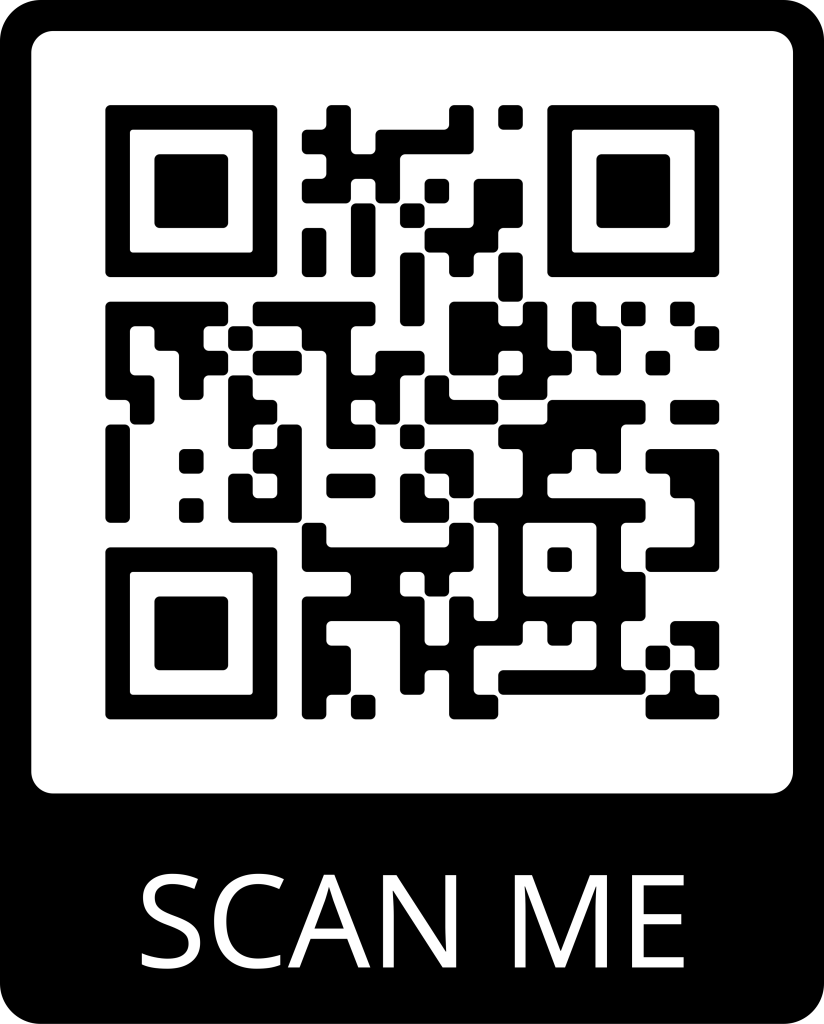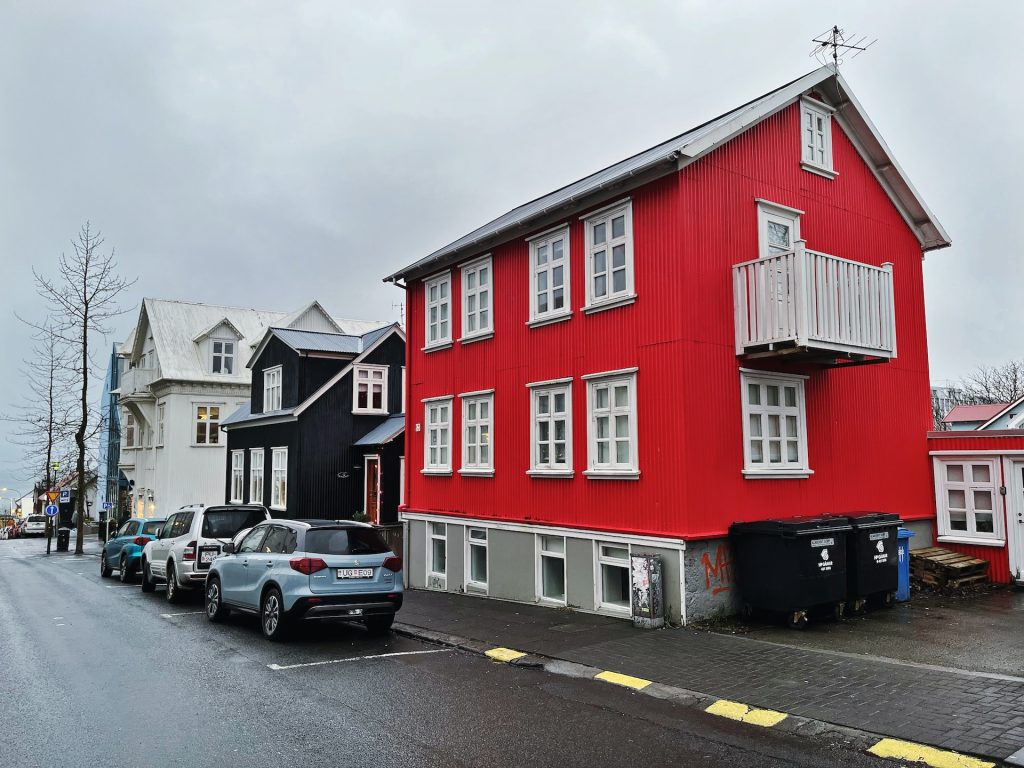 Off-Road Driving Fines in Iceland
Iceland, known for its otherworldly landscapes and pristine ecosystems, has strict regulations to protect its delicate environment. Off-road driving, which poses a significant threat to the natural balance, is one activity that is sternly prohibited.
Iceland's moss is a testament to the fragility of its environment. Taking hundreds of years to grow, the moss serves a pivotal role in preventing soil erosion, retaining water, and maintaining humidity. However, the tracks left behind by off-road driving can cause irreversible damage, with some scars lasting for generations.
Fines Associated with Off-Road Driving
Engaging in off-road driving, whether on marked trails meant for hikers, across vegetation, or crossing rivers without designated crossings, could cost violators 100,000 ISK per incident per person. The base fine usually starts at 350,000 ISK (€2,477, $2,781), but depending on the extent of the damage, fines can soar even higher.
How to Pay Off-Road Driving Fines
All off-road driving fines are payable directly to the police. Should you face any such fines, it is imperative to address them promptly, not just to avoid legal consequences but also as an acknowledgment of responsibility towards preserving Iceland's unparalleled natural beauty.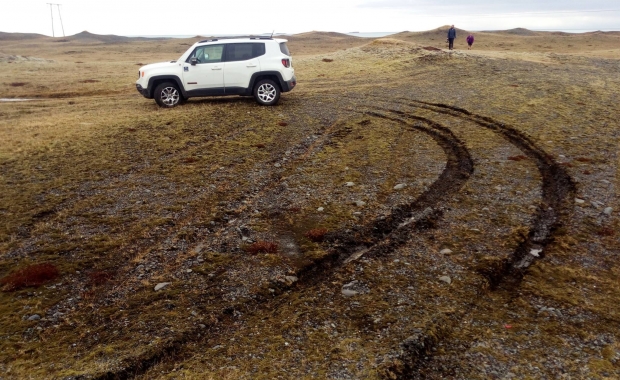 A demonstration of 'off-road driving' which violates the Icelandic traffic law. Photo via Vatnajokull National Park
Fines for Wild Camping in Iceland
Iceland's ethereal landscapes, marked by cascading waterfalls, lush greenery, and expansive vistas, are undoubtedly inviting. However, wild camping, an activity where individuals set up camp outside of designated camping areas, is strictly regulated to preserve the country's pristine environment. Violating these regulations leads to fines, ensuring both the safety of campers and the conservation of Iceland's natural beauty.
Iceland Camping Law: Legal Framework
Iceland's Act no. 60/2013 on Nature Conservation provides a comprehensive framework governing camping activities. Under this act, spending the night in tent trailers, tent campers, caravans, or camper vans outside organized campsites or urban areas is considered illegal; barring permission from the landowner or rightholder, all campers should spend their night inside the designed camp sites.
Violators of these rules, especially those caught wild camping without authorization, are fined on the spot by the police. The fines' amounts can vary, being determined on a case-by-case basis, factoring in the extent of the violation and its impact on the environment.
How to Pay Fines for Wild Camping
For those who find themselves facing fines for wild camping, the payment process is straightforward. The police issue fines directly, requiring immediate payment. This instant penalty imposition underscores the seriousness with which Iceland views the preservation of its natural environment.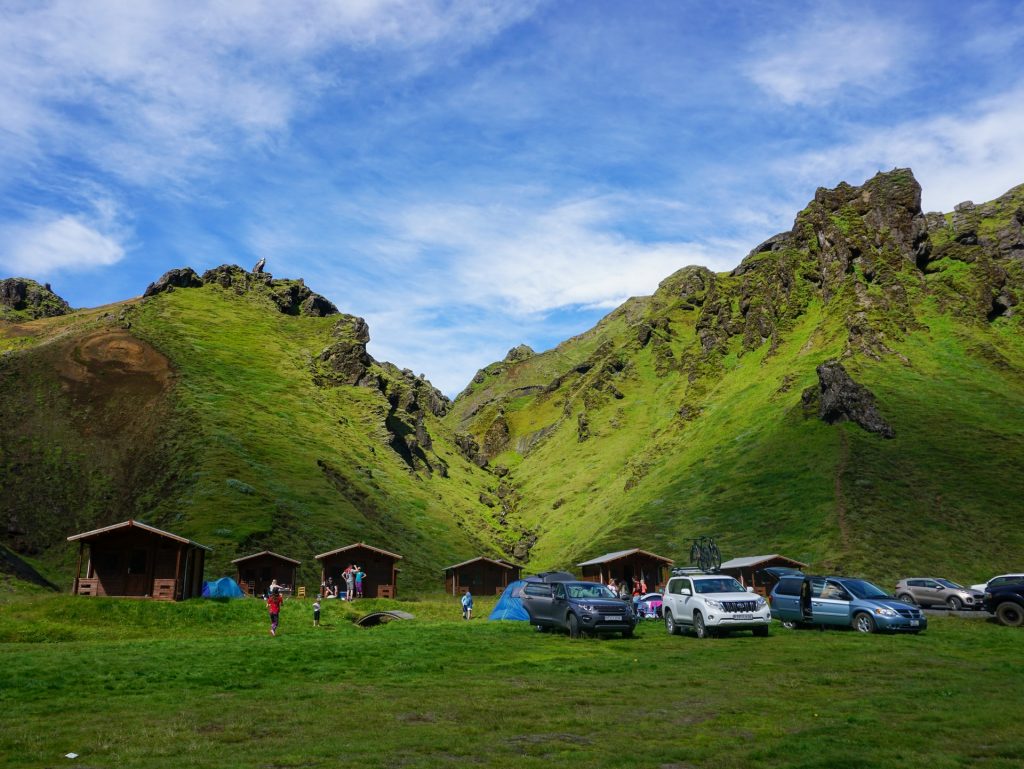 Tickets and fines in Iceland
Navigating Iceland's driving and camping regulations is integral to an unblemished journey through this Nordic paradise. For an exhaustive insight into traffic laws and potential fines, explore the Icelandic Police's official Iceland speeding Fine calculator + traffic law violation calculator