Rent a car and touring around Iceland at your own pace is the best way to travel Iceland all year round. If you have already rented a car in Iceland, the next thing that interested you might be how and where to park your rental car during your Iceland road trip. You definitely do not want to spend extra money ib free parking or paying for the tickets. Discover the parking rules, payment methods and where to park your cars in Iceland, Reykjavik and Akureyri here.

General rules of parking in Iceland
Like all the countries around the world, parking your rental car in Iceland is NOT free. But unlike all other countries, if you are travelling along Route 1 Ring Road, parking at most tourist attractions, for example, the car parks close to waterfalls, glaciers and volcanos are FREE. So the actual parking fee you must pay during your stay in Iceland is down to where and when you park your car.
In general, the parking spots INSIDE an Iceland city/town are usually NOT free. Depending on the city rules, there will be a slight difference in paid parking zones. Some cities require a parking payment only within a certain time period during the day; some require you to pay after stopping your car for ten, fifteen minutes etc. For all the designed parking locations, you will see a P sign with a blue background. This sign indicates that you can park your car here, and you will need to pay for parking in these areas most of the time.
You will also find this paid Parking area in some famous tourist attractions, for example, the Thingvellir National Park (Þingvellir) and Seljalandsfoss waterfall.
For the free parking spots, you will usually see them well-marked with white lines in the city; in the urban area, the free parking spots are generally in the form of specially designed gravel grounds. Before parking in those 'free' zones, please ensure it is not a private parking spot and/or a parking time limit. If you violate the parking rules or park in private parking, the owner has the right to tow your car without notice.
**Please NEVER park your car on the side of any roads or streets if there are no marked or designed parking areas. It is not only dangerous and also illegal **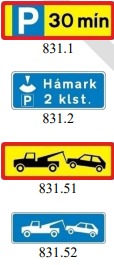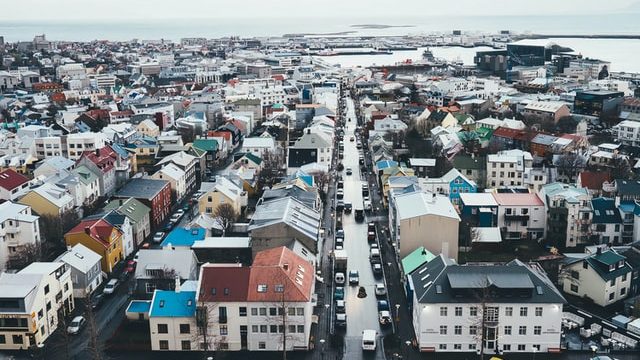 How to pay for parking in Iceland? Iceland parking app and more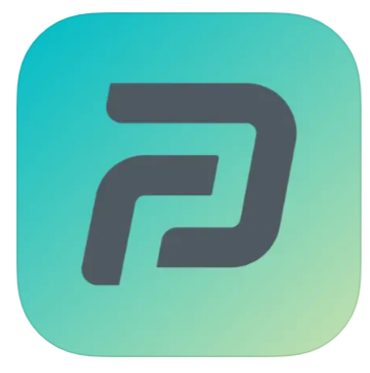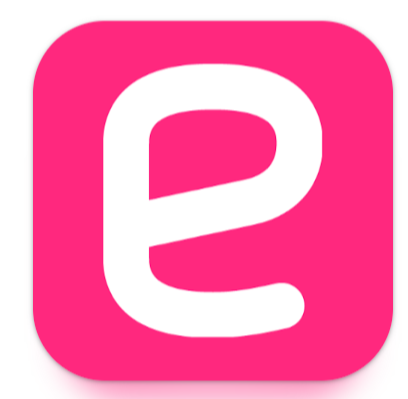 You can pay for parking in Iceland in three ways:
Cash
Credit cards or
Mobile app (Parka app or EasyPark app)
If you decide to pay with cash or a credit card, you can go to a parking meter or a ticket machine close by the parking area. After paying, don't forget to put the receipt on the windshield or somewhere visible inside the car for the police to check.
If you want to pay for parking using an app, you are advised to download the app and pre-register the car plate number in advance before parking.
At tourist attractions, you might also be able to find the service desks with staff who could help you with paying for parking.
Parking at Iceland tourists attractions sites
In popular places like national parks such as Skaftafell/Vatnajokull national park or Thingvellir national park, downtown Reykjavik, and renowned destinations like the Geldingardalir (Fagradalsfjall) volcano and Seljandarfoss waterfall. You will see signs indicating that you have to pay for parking when you arrive at the attractions' parking lot.
National parks and certain popular destinations often charge for parking fees to help maintain and preserve the natural beauty of the area. You can pay for parking on sites with a parking machine or the parking app: Parka mentioned above.
How to pay for parking tickets/ fined tickets in Iceland?
No one want to be fined during an enjoyable vacation, especially in an expensive country like Iceland. To avoid dangerous and heavy fines, you should always follow the driving rules and Icelandic laws when travelling with your rental car.
Still, we see many travellers getting fined for diverse reasons. We have here a list of the most common way of getting a fine/ ticket in Iceland for you, be extra cautious not to make these mistakes :
Speeding
Not paying for parking
Not paying for tolls (Read the guide to tolls of Iceland and learn more)
Off-road driving
illegal parking (e.g. parked at disabled parking spaces, at roadside)
staying overnight with a car(camper/caravan/motorhome/other vehicles) outside of campsites
In case you are caught speeding on the road by the police/ the speed camera or got fined for other reasons, there are 3 ways to pay the tickets:
Pay the fine directly to the police who caught you: you can receive a 25% discount on your ticket if you pay immediately. The police vans have card readers; you can pay by debit or credit card.
Wait for your ticket via the mail and pay the fine at full price.
Go to a local bank and pay (Icelandic banks only open on weekdays)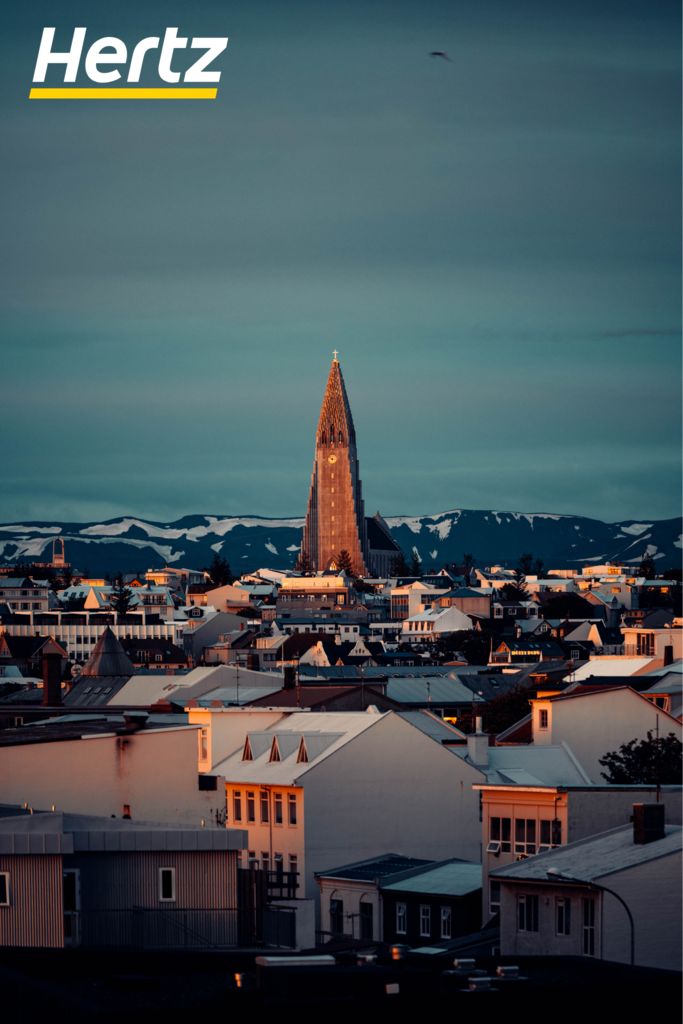 What if you don't pay for the tickets?
There is, of course, an option not to pay for your tickets, but you will have consequences following your decision.
If you are driving a rental car, your rental car company will usually charge your registered credit card plus an extra service fee. There are clauses in the rental agreement that protect the company from customers getting away from paying their fines. You will already sign and agree to these terms when taking the rental car.
If you refuse to pay the fine (to the car rental company/government), the car rental company will call the police and have you on the record. You might be banned from entering Iceland or put into jail.
It is up to you to pay for your ticket or not, but we advise you always to pay what you need to pay.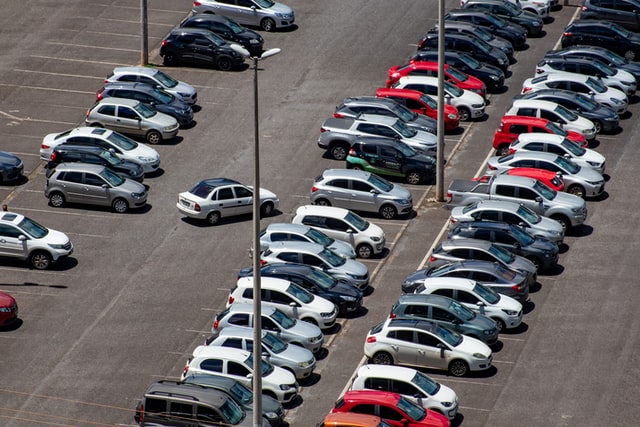 Parking in Reykjavik
Street parking in Reykjavik is free before 09.00 after 18.00 and all day on Sundays. The only exception is if you are in a multi-storey car park.
Parking charges apply on weekdays between 09.00 and 18.00 and between 10.00 to 16.00 on Saturdays.
The parking zones in Reykjavik: where and how much?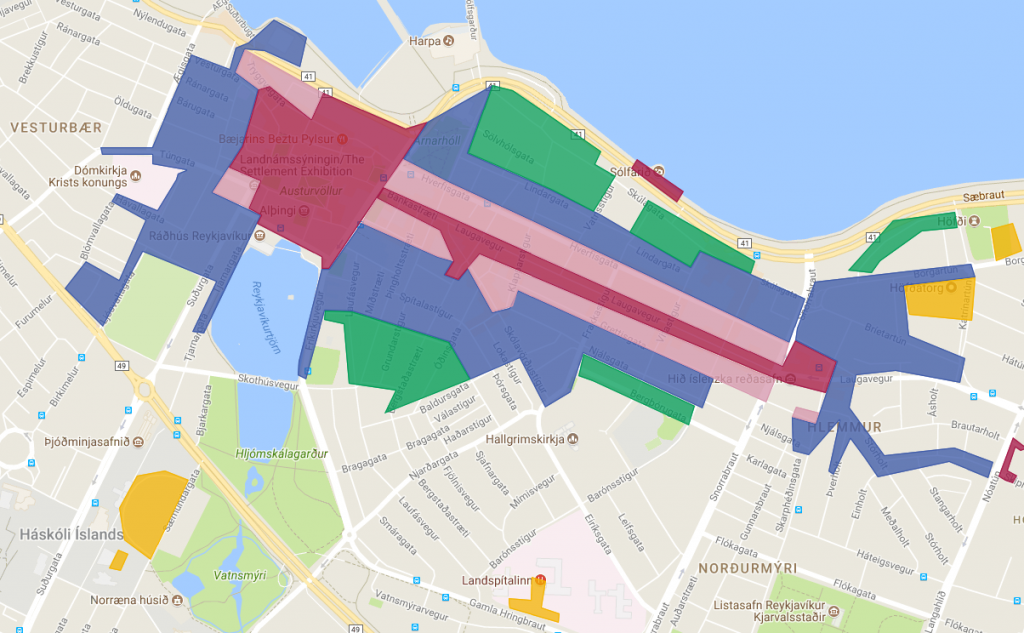 There are four parking zones in the capital; each has different charges and rates for parking. The different rates for parking in Reykjavik are charged at an hourly rate as follows;
Red & Pink – Area P1; these are the most expensive areas to park, hourly rate: 385 ISK (~2.77 EUR; 2.81 USD)
Blue – Area P2; hourly rate: 200 ISK (~1.44 EUR; 1.46 USD)
Green – Area P3; hourly rate: 200 ISK (~1.44 EUR; 1.46 USD) for the first 2 hours, then 55 ISK (~0.4 EUR; 0.4 USD) per hour after that
Orange – Area P4; paid parking only during weekdays (Mon to Fri, 08:00 to 16:00) hourly rate: 200 ISK (~1.44 EUR; 1.46 USD)
Generally, it is only within these zones in downtown Reykjavik that you must pay for parking. Most other parking places are likely to be free parking spots (always check before parking overnight).
Parking in Akureyri
Akureyri, a.k.a the capital of North Iceland, is the second largest city in Iceland. Like Reykjavik, there are paid parking zones inside the city centre, and most parking spots at the city's edge are free to use. Here you can find all the parking zones in Akureyri and the fees: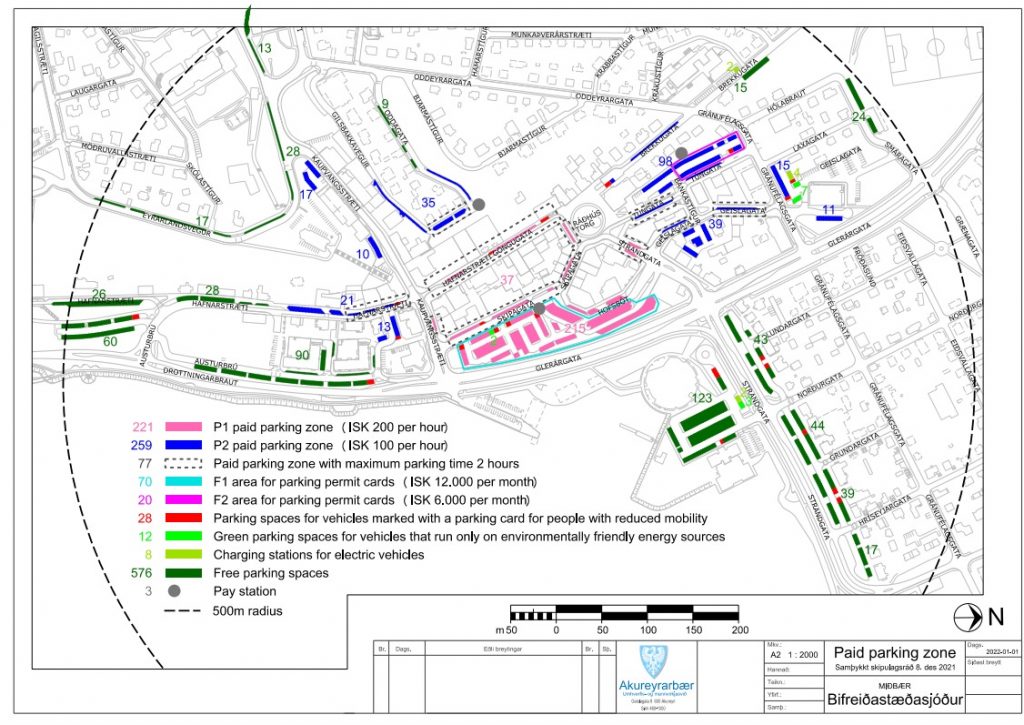 Where to park the campervan, motorhome and caravan in Iceland?
If you are travelling Iceland with a camper/motorhome, you must stay in campsites overnight.
Parking and camping outside of designated camping zones in Iceland are illegal. You will be heavily fined for spending a night at private parking lots or other areas outside of the campsites.
All Iceland campgrounds will be open and operate during Summer all over the country, including the remote highland area. It is easy to find and stay at a campsite with your campervan.
All camping groud charges a small fee for the overnight campers that also gives you access to showers, toilets, hookups, electricity, and even wifi. Some campgrounds also include play areas, while others are close to exciting landmarks.
If you are hopping around from campsite to campsite on your Iceland camper vacation, you can also opt for the Iceland Camping Card, which gives you access to 42 locations around the country.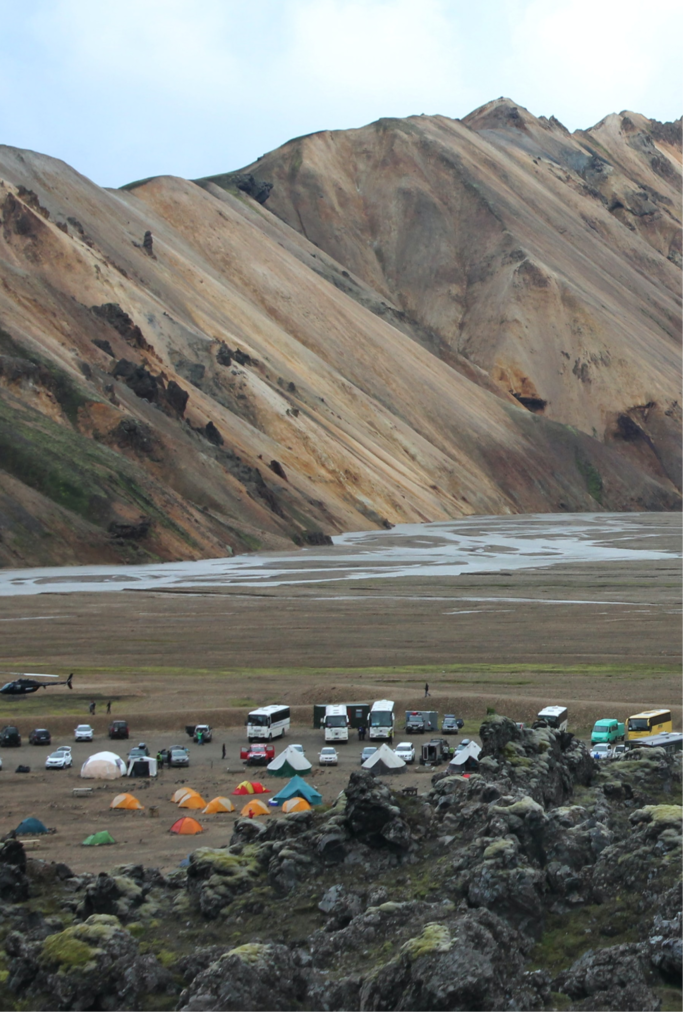 If you are interested in knowing more about renting a campervan or motorhome in Iceland, read our Iceland camper rental guide and learn more.
Now, you have everything you need to know about parking your rental vehicle in Iceland. We highly recommend you read the Iceland road signs guide and Road system and conditions guide before visiting Iceland. You are more than welcome to drop us a line with any questions about Iceland you have in mind at all times.
Be safe, be happy. Let's Go! Visit Iceland stress-free with Hertz.