Vatnajokull National Park is Europe's second-largest national park, covering 14% of the surface area of Iceland. Named after Vatnajökull glacier, the park holds great cultural and natural significance to Iceland.
There are many myths and legends associated with the park, along with multiple historic sites within the borders of the park, including a Viking settlement and turf houses. But the natural beauty is truly unmatched, with glacier lagoons, hiking trails, waterfalls and volcanic landscapes attracting countless tourists every year.
The best way to explore this UNESCO World Heritage site and its breathtaking beauty at your own pace is with a rental car. But before you set off, you need to know how to get there, where to stay, and the best things to see during your visit. And we've got it all in this comprehensive guide to Vatnajökull National Park.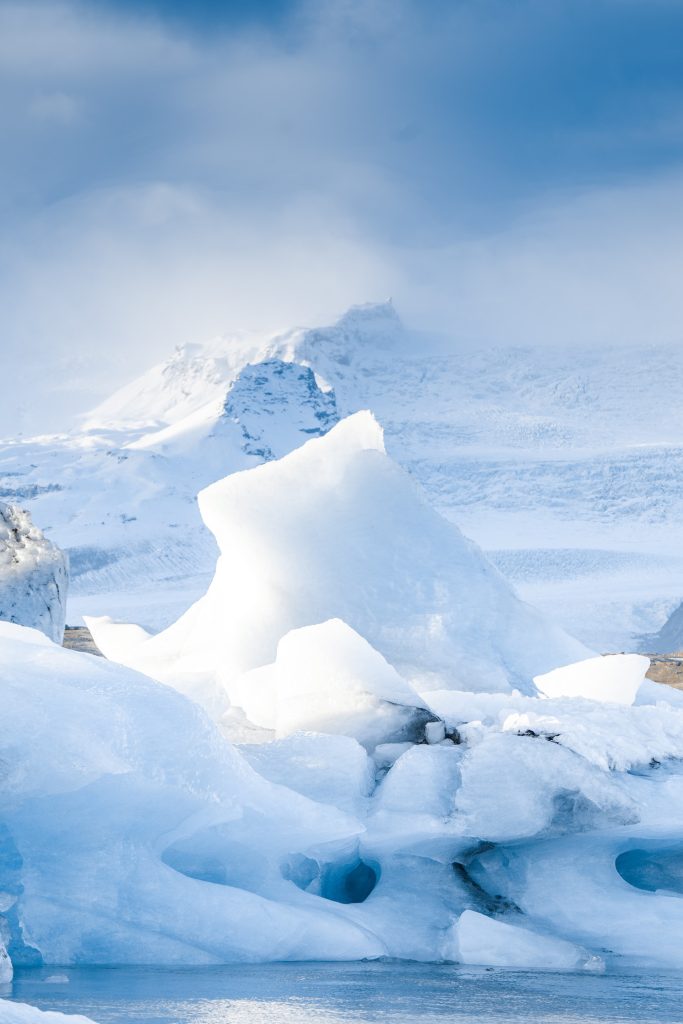 Table of content
5 best attractions in Vatnajökull National Park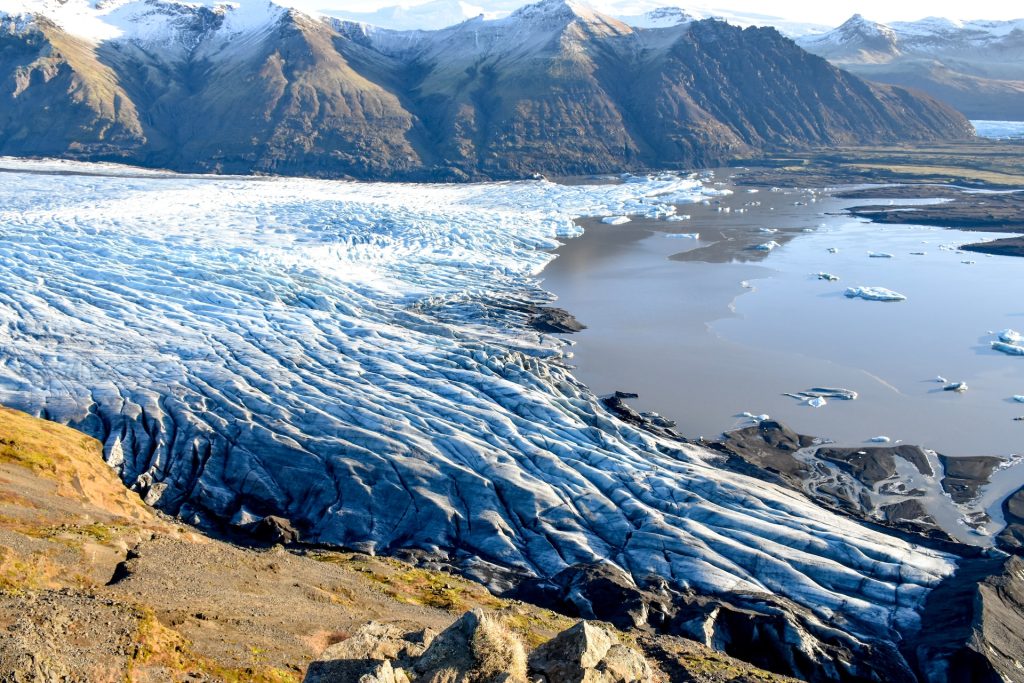 Where is Vatnajökull National Park
Vatnajökull National Park is located in southeastern Iceland, along the most popular travel route, Icelands Ring Road. The route takes you directly through the park, with many spots to stop to enjoy activities in the park, and there are short detours to reach some of the top sites.
The park covers an area of over 14,000 square kilometres (5,400 square miles, as marked in BLUE on the map below) and includes various types of terrains, including glaciers, mountains, rivers and waterfalls. The park includes areas that used to be separate national parks, including Skaftafell in the south western part and Jökulsárgljúfur in the north.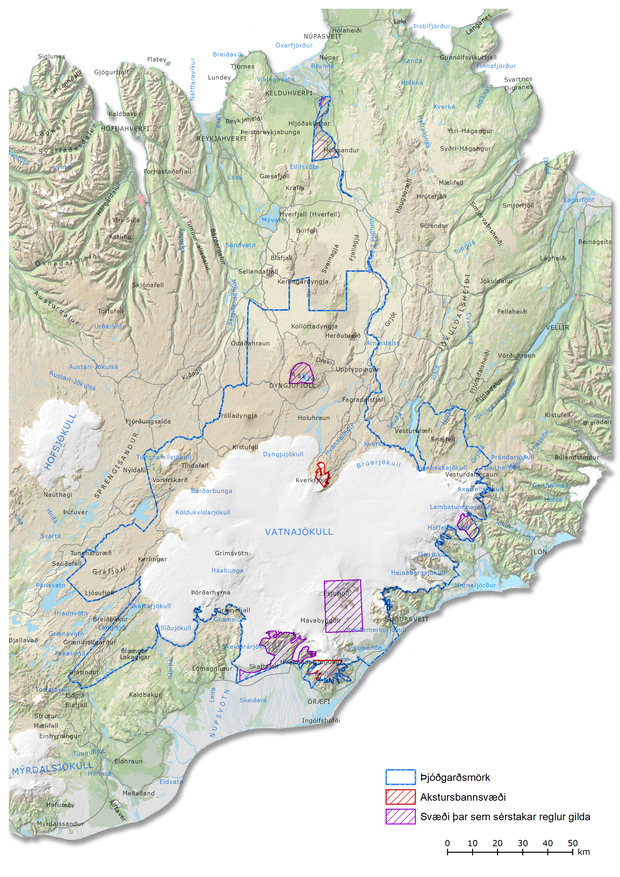 How far is Vatnajökull National Park from Reykjavik?
The first point of entry: Skaftafell visitor Centre into Vatnajökull National Park, when driving south out of Reykjavik, is about 326 kilometres (approx 203 miles) away. The most direct drive along Route 1 Ring Road takes about 4 hours 20 mins or more, depending on the road conditions, weather and which part of the park you are planning to visit.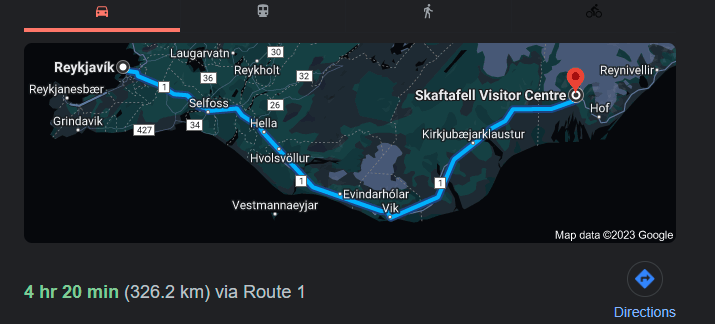 How to get to Vatnajökull National Park
Along Vatnajökull National Park is quite a distance from Reykjavik, the route is very straightforward. The most common and practical way to get there is by renting a car and driving. The park has several entrances, and the road system is well-developed. You can rent a car in Reykjavik or other major towns in Iceland and easily access the park via Route 1 Ring Road, regardless of which direction you're coming from.
Keep in mind that the Icelandic weather can be variable, especially in the winter. This can sometimes make driving conditions challenging, so it's important that you book a suitable rental car for your group. If you're visiting in the winter, then you'll always want a 4X4 rental car.
But if you're only travelling with 1-2 people during the summer months and you plan to stick to the main routes, then a compact or intermediate vehicle may suffice. For more information on how to choose the perfect rental car, check out our Iceland rental car tips. And make sure to always check road conditions at Road.is and the weather at Vedur.is before setting off each day.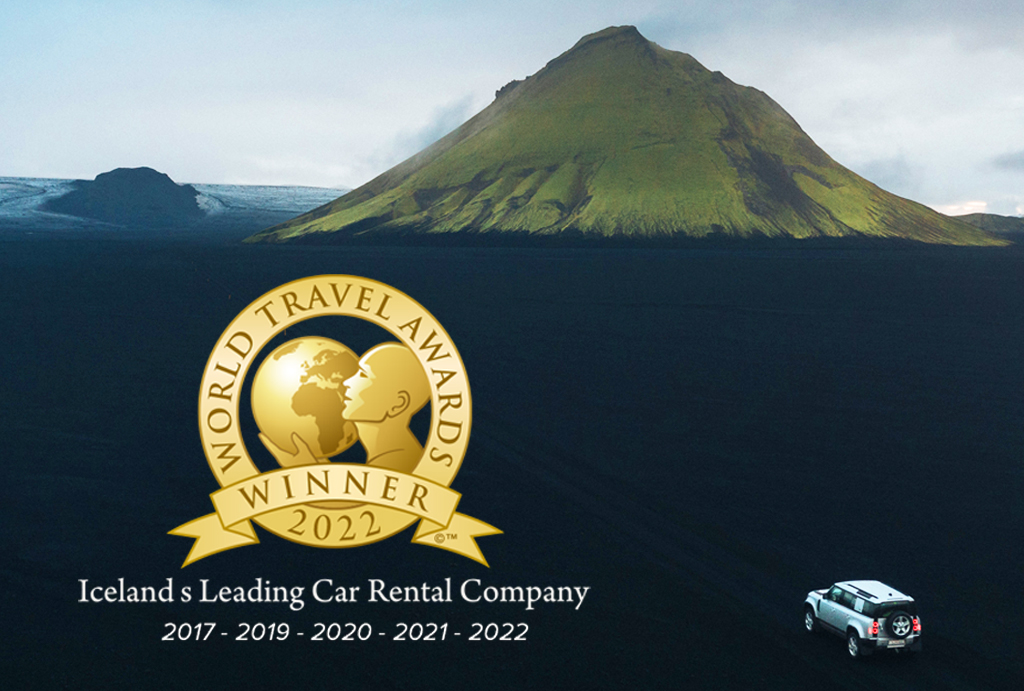 If you don't rent a car, there are a few other ways you get from Reykjavik to Vatnajökull National Park. There are a few different bus companies that offer tours and transportation to the park from Reykjavik, Vik and some of the other towns in Iceland.
Some of these tours will stop off at popular attractions along the way, allowing you to explore the outlet glaciers and hike the trail. But you will be tied to the schedule of the tour and unable to choose where and when you want to stop.
It is also possible to fly to nearby towns such as Höfn or Egilsstaðir, which are closer to the park. Domestic flights are available from Reykjavik and other major towns in Iceland. But this isn't very practical, nor is it really necessary.
The best option is just to book a rental car and drive the route yourself. It gives you full flexibility when creating your Iceland road trip itinerary.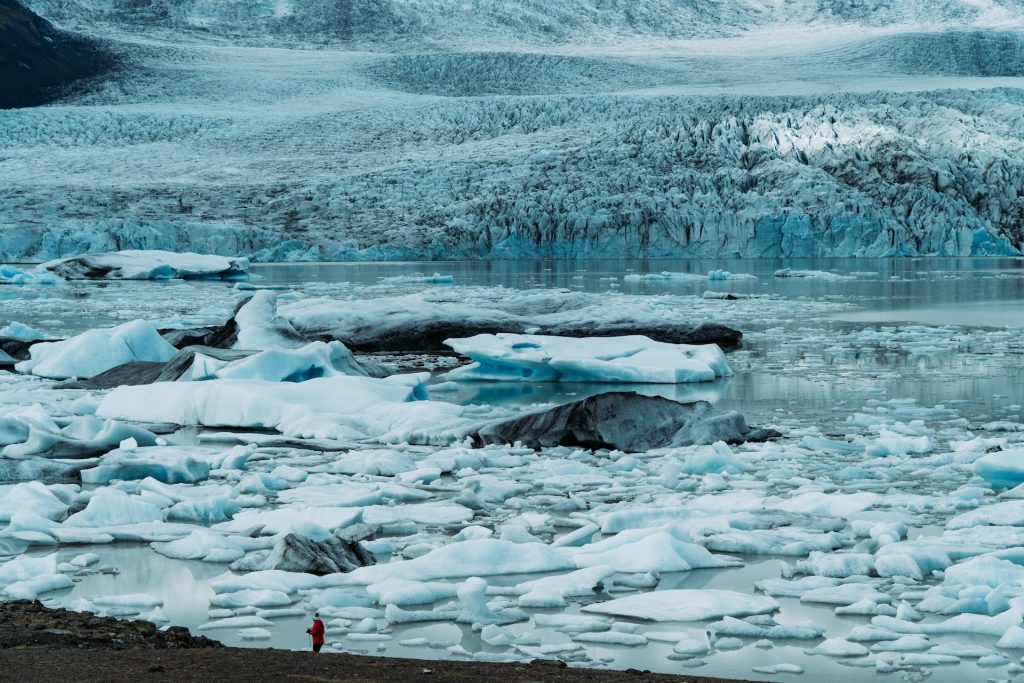 5 best attractions in Vatnajökull National Park
There is enough to do in Vatnajökull National Park that you could spend many days within the confines of the park and still find things to do. But there are 5 top attractions that you definitely don't want to miss when visiting Vatnajökull National Park.
1. Vatnajökull Glacier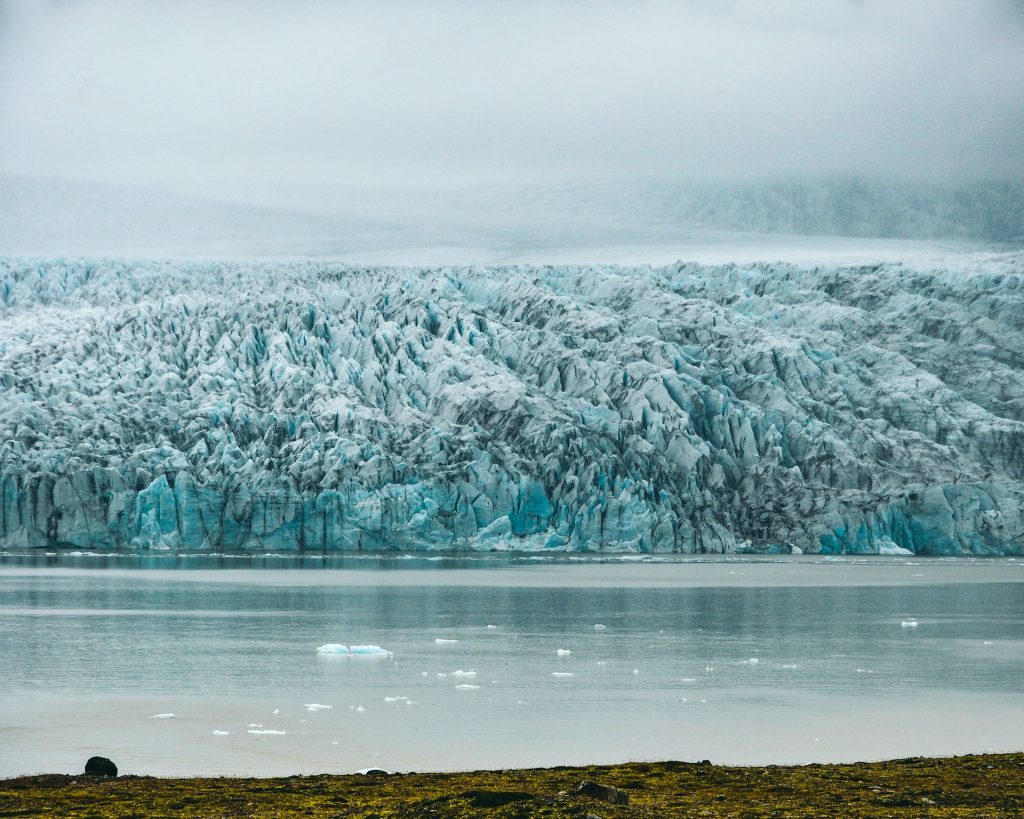 The park is home to Vatnajökull, Europe's largest glacier, the Vatnajökull ice cap covering an area of over 8,000 square kilometres (3080 square miles). Visitors can explore the glacier on foot by taking a guided glacier hike, ice climbing, or snowmobiling tour.
2. Jökulsárlón Glacier Lagoon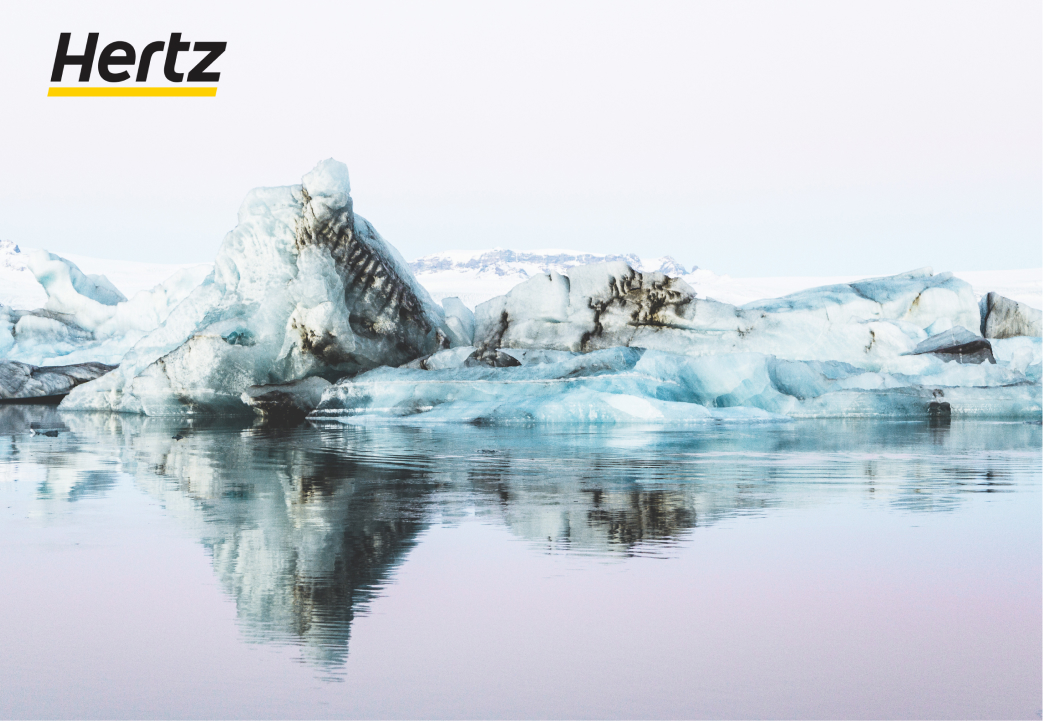 Jökulsárlón Glacier Lagoon is a stunning glacial lagoon filled with icebergs that have broken off from Vatnajökull Glacier. Visitors can take a boat tour to get up close to the icebergs and enjoy the spectacular scenery.
3. Skaftafell Nature Reserve

This is a beautiful nature reserve within Vatnajökull National Park that offers a range of hiking trails, waterfalls, and stunning views of the surrounding glaciers and mountains. You can also see the black sand and glacial river in that area.
4. Dettifoss Waterfall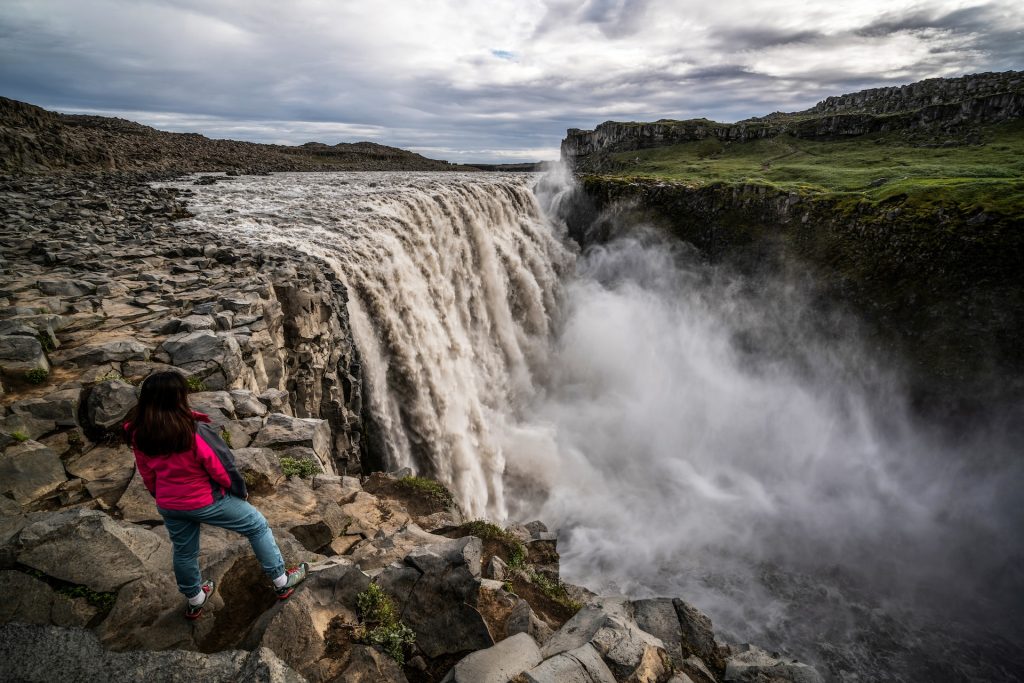 Located in the northern part of the park, Dettifoss is one of the most powerful waterfalls in Europe, with a drop of over 45 meters. Visitors can admire the waterfall from several viewpoints along the hiking trails. Dettifoss is just one of many Iceland waterfalls found in the park.
5. Hvannadalshnúkur Summit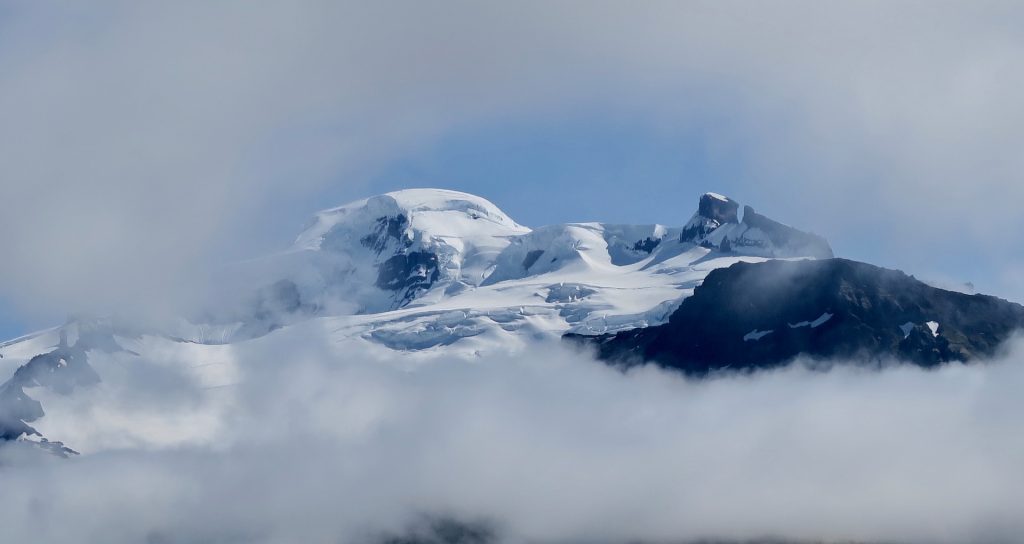 Hvannadalshnúkur is Iceland highest peak, located within Vatnajökull National Park. Climbing to the summit is a extremely challenging but rewarding experience, offering stunning views of the surrounding glaciers and mountain in Iceland. The hike can take 10 to 14 hours, and you will need to go with a professional guide and as a professional hiker yourself. If you are not one of the outdoor experts, you can still see this highest peak of Iceland from a distance if you visit the Skftafell Nature reserve when the weather is great.
3 best things to do in Vatnajökull National Park
Vatnajökull National Park is one of the most visited locations for tourists in Iceland. It encompasses Iceland's most iconic natural wonders, from glaciers to waterfalls to volcanoes. So, when you're visiting this area, here are the 3 best things to do:
Glacier Hiking
One of the most popular activities in the park is glacier hiking. The Vatnajökull glacier covers an area of 8,100 square kilometres (3,100 square miles) and is up to 1,000 meters thick in some areas.
The glacier provides a unique opportunity for visitors to explore the stunning ice formations and crystal-clear blue ice caves if you're visiting during the ice-caving season. The most famous locations includes Solheimajokull, an outlet glacier located in the western part of vatnajökull, and the Skaftafell glacier, located in the southeastern part of vatnajökull.
There are many guided tours available that take visitors on a hiking adventure through the glacier's crevasses and icefalls. It is essential to take the proper precautions and be accompanied by a professional guide that can provide you with the appropriate gear, including crampons and ice axes, as the glacier can be dangerous for inexperienced hikers.
Best glacier hiking tours in Iceland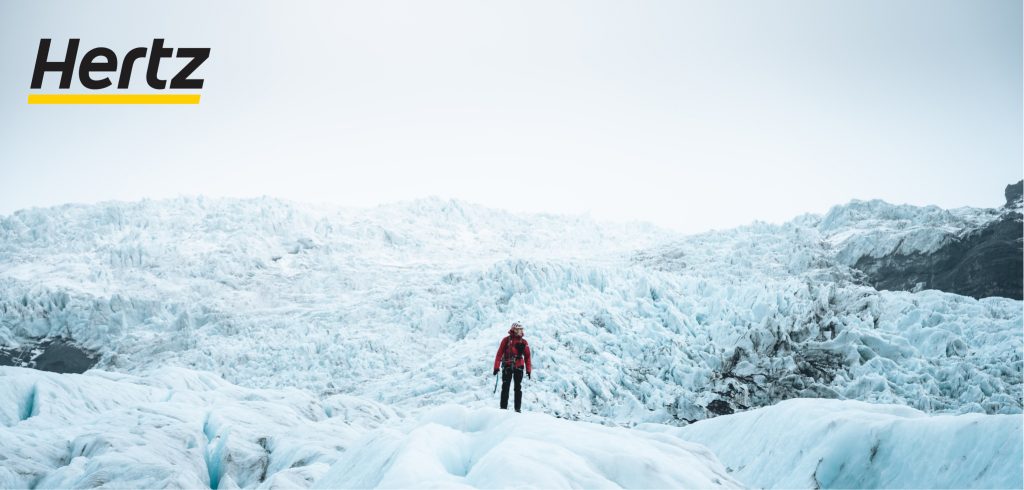 Hiking
Vatnajökull National Park has an extensive network of hiking trails that offer visitors a chance to explore the park's stunning landscapes. The trails range from easy walks to challenging multi-day hikes. The park is home to some of the most beautiful scenery in Iceland, including waterfalls, canyons, and lava fields.
The Skaftafell area of the park is a popular hiking destination, with trails that lead to the Svartifoss waterfall and the peak of Kristínartindar. Another popular trail is the Laugavegur Trail, a 55-kilometre (34 miles) trek that takes hikers through some of the most incredible landscapes in Iceland, including volcanic craters, hot springs, and glaciers.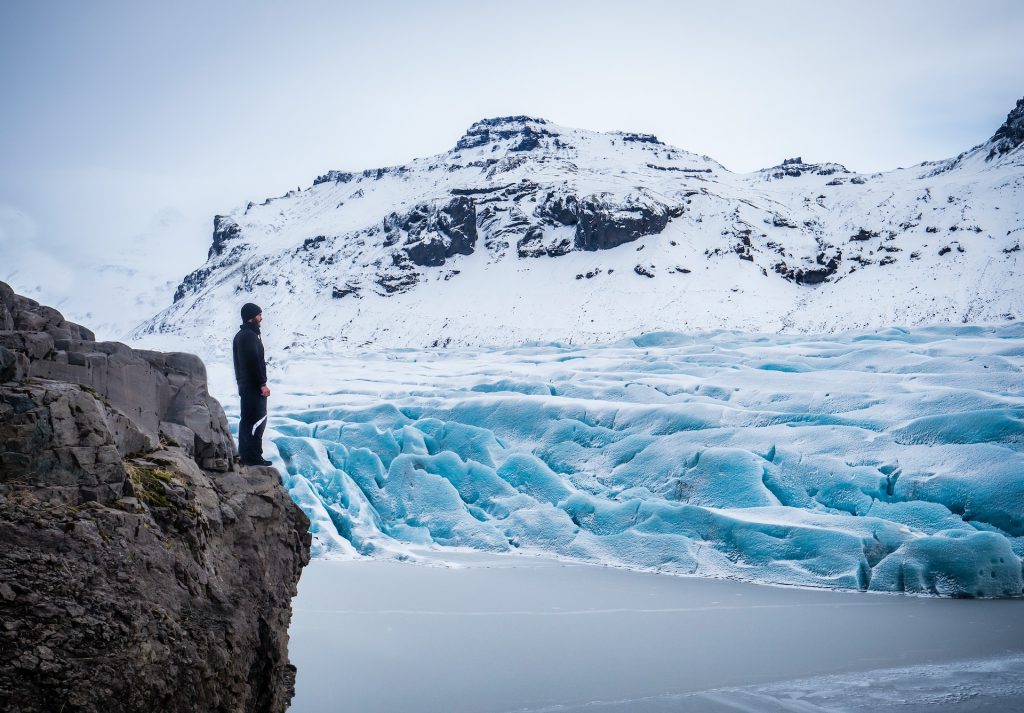 Wildlife Watching
Vatnajökull National Park is home to a diverse range of wildlife, including reindeer, arctic foxes, and a variety of bird species. The park's wetlands are an essential habitat for many migratory bird species, and birdwatching is a popular activity in the area. Visitors can also take a boat tour to Jökulsárlón, a glacier lagoon that is home to a colony of seals. The lagoon is a stunning sight, with icebergs floating in the crystal-clear water, and the seals are a highlight for many visitors.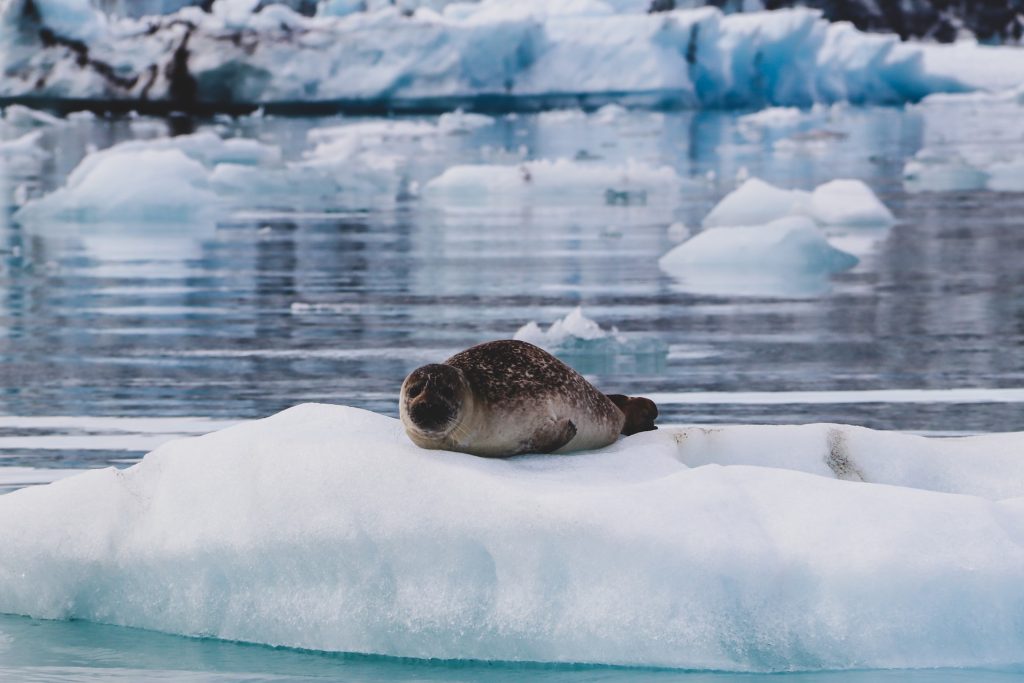 Accommodations in Vatnajökull National Park
Vatnajökull National Park has several accommodation options to suit different budgets and preferences. Something to note is that accommodation prices and availability are dependent on the time of year, with prices being higher during the summer season due to increased demand.
Camping is a popular option for those who want to experience the park's wilderness and beauty up close. The park has several camping sites located throughout the area, with basic facilities such as restrooms, showers, and cooking areas. Some campsites also have electricity and Wi-Fi access. You can also rent a campervan which provides you with a home on wheels as you explore Iceland.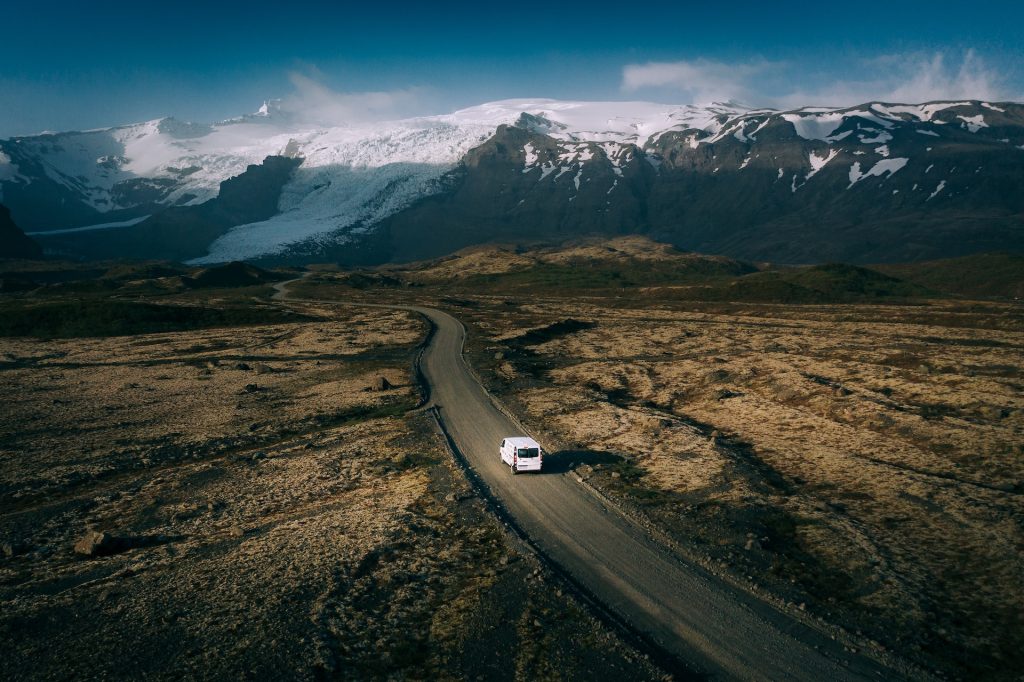 There are also several guesthouses, hostels and cabins located near the park which offer accommodation for reasonable prices. You'll find basic amenities, communal areas, and some will connect you with guided tours of the park as well. If you want something more luxurious, then you can book a hotel nearby with modern amenities, private bathrooms, Wi-Fi and restaurants on-site, but they will come at a higher price point.
There are a variety of accommodation options to choose from, ranging from basic camping to luxurious hotels. But regardless of what you pick, it's always recommended to book accommodation in advance, especially during peak season.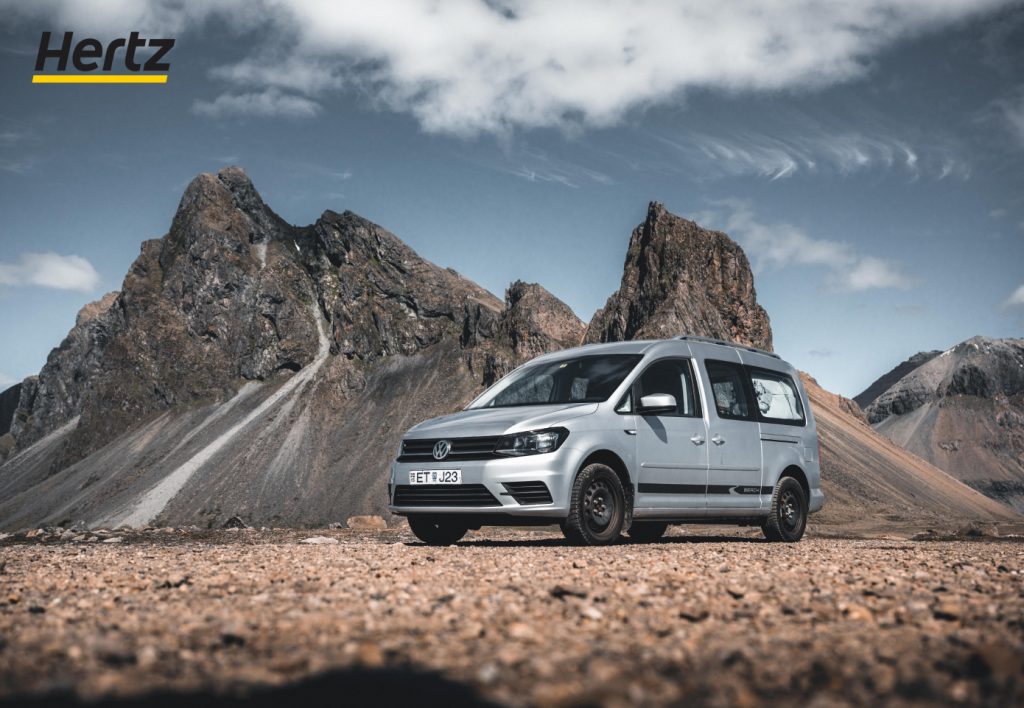 Travel tips for visiting the Vatnajökull National Park
Here are our top travel tips for visiting Vatnajökull National Park:
The best time for hiking and seeing wildlife is in the summer, between June and August
Always book your rental car and accommodation in advance
Be a responsible traveller. Do not leave any trash behind, always follow designated hiking routes and respect nature.
Bring layers. Iceland's weather can be unpredictable, so always bring warm clothes, including a waterproof jacket and sturdy hiking boots.
Take guided tours to hike the glaciers in the park. They can be a great way to explore the area safely and learn more about its history and geology.
Always check road and weather conditions before venturing into the park. The roads in Iceland can be challenging, especially during the winter months. Make sure you check road conditions before you travel and plan accordingly.
Bring cash. While most places in Iceland accept credit cards, it's a good idea to bring some cash for smaller transactions, such as buying snacks or using public toilets.
Experience the northern lights if visiting in the winter. Vatnajökull National Park is an excellent place to see the Northern Lights during the winter months. Check the aurora forecast and head to a dark spot away from city lights for the best chance of seeing this spectacular natural phenomenon.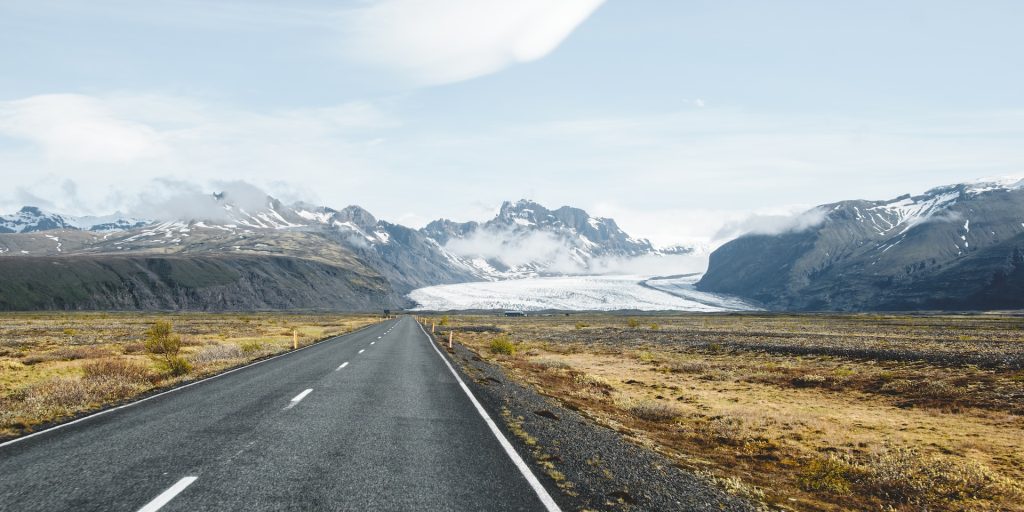 Start your journey to Vatnajökull National Park
Vatnajökull National Park is a must-visit destination for anyone travelling to Iceland. This UNESCO World Heritage site is rich in natural beauty, and cultural history and offers a wide range of activities for visitors. With its well-developed road system, renting a car is the best way to explore this park, but visitors can also take tours of the park.
The park has so much to offer that visitors can easily spend days exploring its wonders, so we recommend staying in accommodation in the area for a few nights to fully enjoy the range of activities there. Make sure to book your rental car online and in advance with Hertz Iceland to ensure you get a suitable option for your group. And for more information and tips check out our Iceland self-drive itineraries and best Iceland travel tips.