Jökulsárlón Iceland is a glacier lagoon in southeast Iceland, and one of the country's most popular tourist destinations. It's the deepest lake in Iceland and is part of Vatnajökull National Park, which contains the country's largest glacier.
In this guide, we will provide you with all the information you need to plan your trip to Jökulsárlón. You'll find out where it's located, how to get there, and what activities you can do while you're there. Whether you're looking to take a boat tour, hike on a glacier, or simply enjoy the stunning scenery, we've got you covered. So, get ready to embark on an unforgettable adventure to Jökulsárlón, Iceland's glacial lagoon.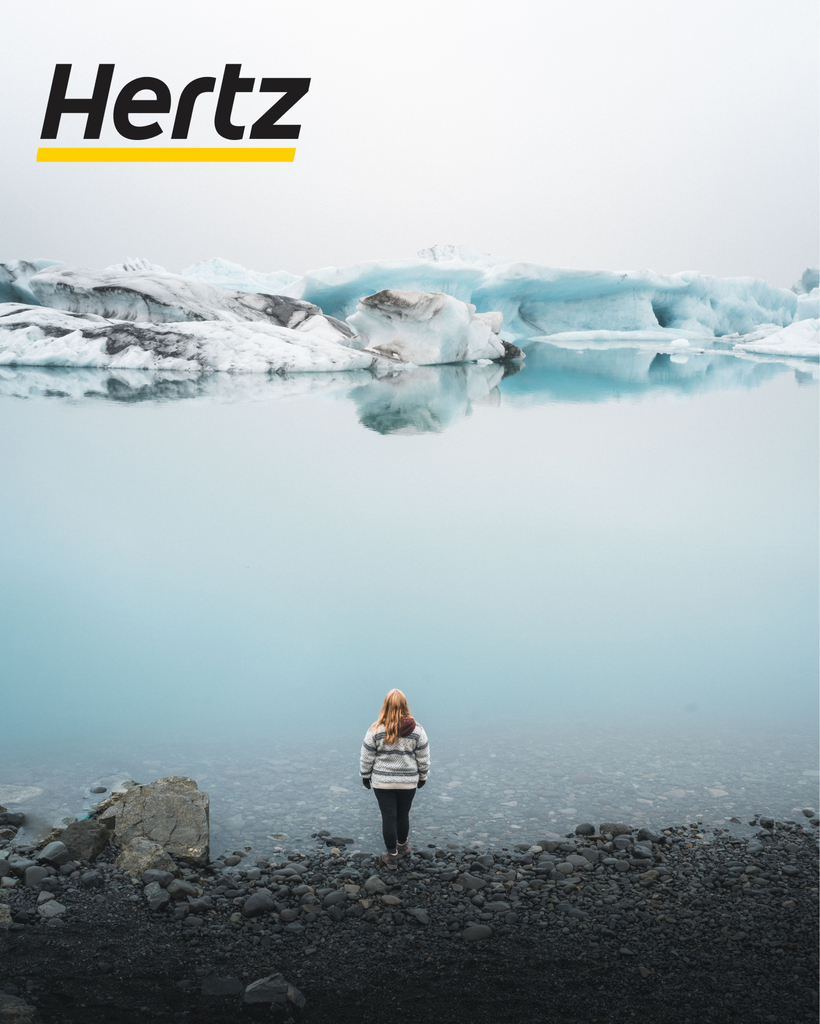 Table of content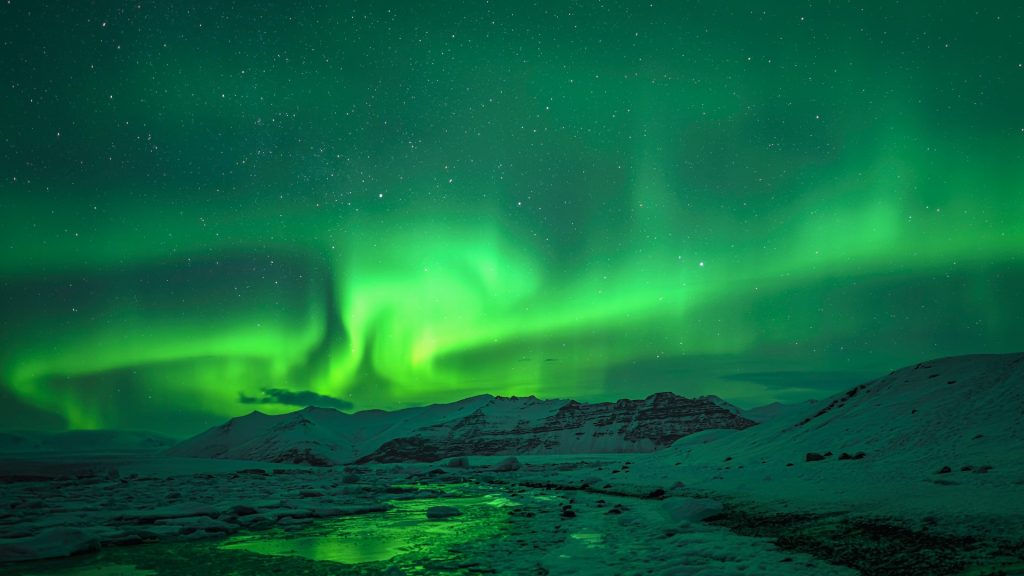 What is Jokulsarlon Glacier Lagoon?
Jökulsárlón Glacier Lagoon is a large glacial lake located in southeast Iceland, near Vatnajökull National Park. The lagoon was formed in the 1930s as a result of the retreat of Breiðamerkurjökull Glacier. It is fed by the melting of several nearby glaciers, and its waters eventually flow into the Atlantic Ocean.
The area is a popular tourist attraction and visitors can take boat tours to get up close to the icebergs or explore the nearby Diamond Beach, where icebergs wash ashore on a black sand beach.
The lake is now home to a large number of icebergs that have broken off from the nearby Breiðamerkurjökull glacier, some of which are over 1000 years old!
The mix of fresh water and seawater gives it its distinctive hue that is a beautiful backdrop for photos and, if you're lucky, viewing the northern lights. The lake was formed from malted glacier in the National park, and because of warming global temperatures, it is sadly to say it will continue to grow in size.
If you are a James Bond films fans, you might be also able to recognize it easily. As Jökulsárlón and its surroundings were chosen for filming both "A View to a Kill" (1985) and "Die Another Day" (2002).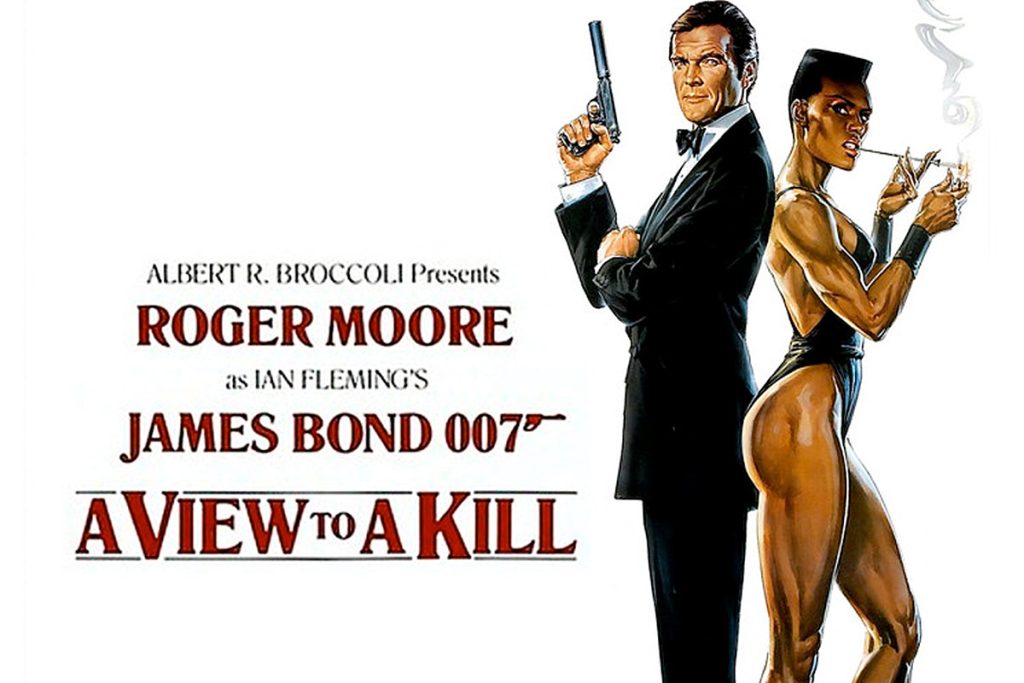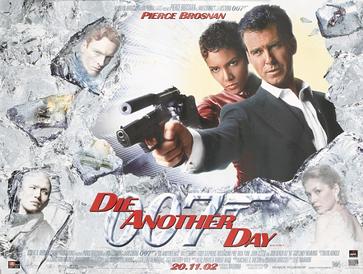 Where in Iceland is Jökulsárlón?
Jökulsárlón glacier lagoon is found on the south coast Iceland, within the Vatnajökull National Park. It's about a 5-hour drive from the capital of Iceland, Reykjavik and 2 and a half hours from Vik on Route 1 Ring Road. Because of its location right on the popular self-drive route, it's easy to access, and you can base yourself out of either Vik or Höfn to spend time exploring the area.
The location map of Jökulsárlón
How far from Jökulsárlón to Diamond Beach?
Breiðamerkursandur, also called Diamond Beach, sits right at the point where Jökulsárlón empties out into the ocean, just on the other side of the Iceland Ring Road. It only takes about 5 minutes to walk from Diamond Beach to the lagoon itself. Diamond Beach was given its name because of the hunks of blue ice that scatter the beach, contrasting and sparkling against the black sand.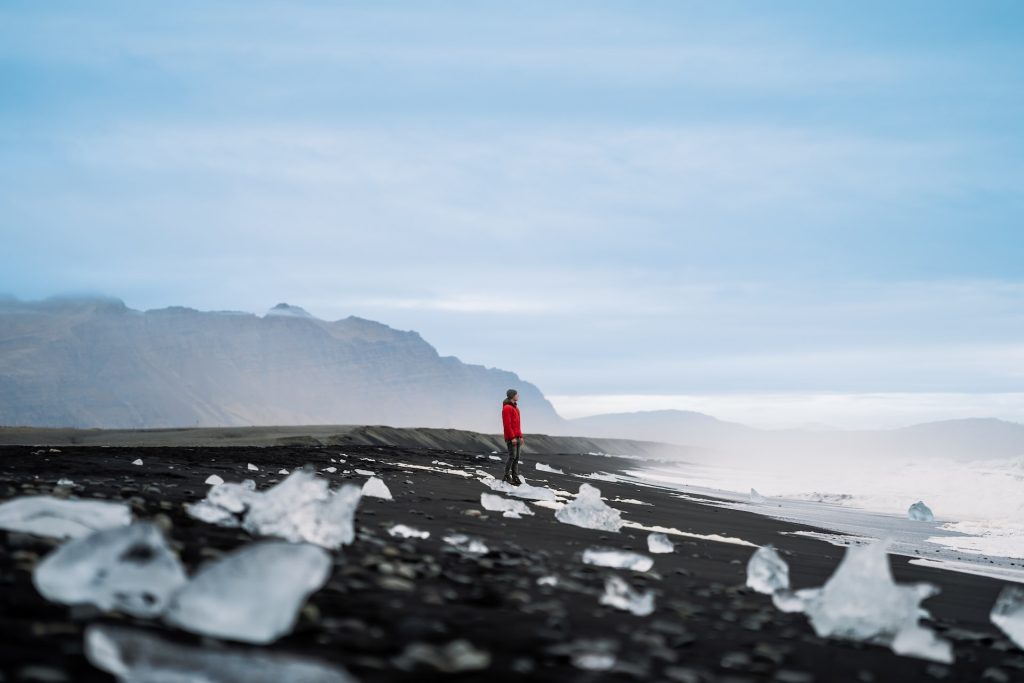 Why are there icebergs in the lagoon
Jökulsárlón is a glacier lagoon that is fed by meltwater from Breiðamerkurjökull, a tongue of Vatnajökull, Europe's largest ice cap. What makes it unique is the presence of icebergs that have broken off from the glacier, some towering several stories high. These icebergs float in the lagoon and eventually drift out to sea or wash up on the nearby shore of Diamond Beach.
Although the lagoon began forming less than 100 years ago, Jökulsárlón is the deepest lake in Iceland, with a depth of 248 meters (814 feet) and a surface area of 18 square kilometers (7 square miles) that is steadily increasing because of the warming global temperature. You could visit the lagoon every year, and it would never look exactly the same as icebergs move and melt, and the lagoon expands.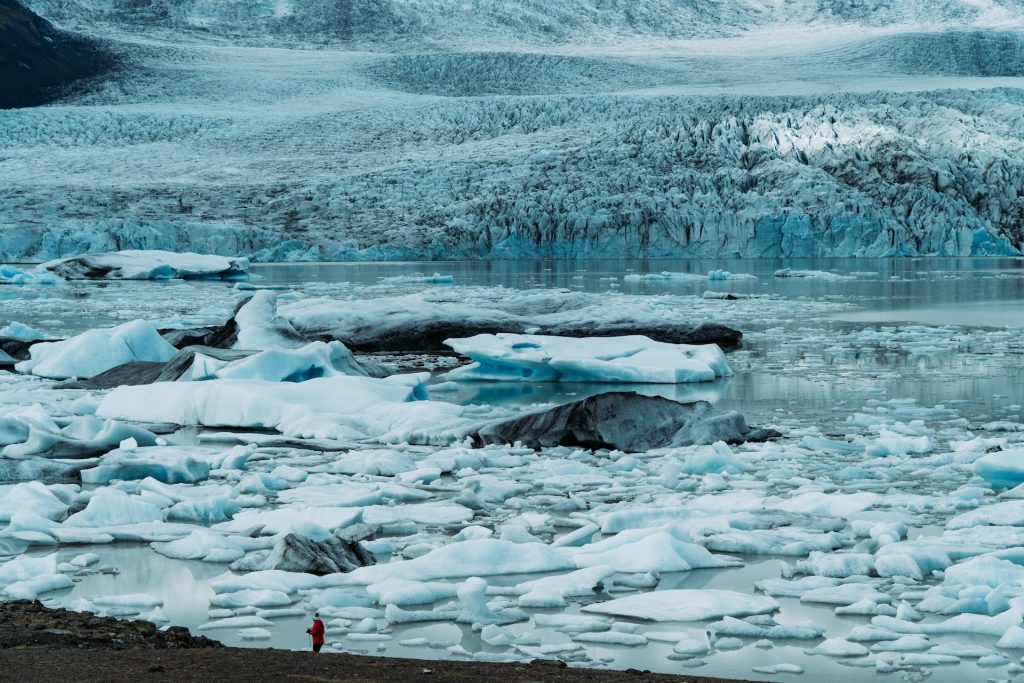 What to do in Jökulsárlón Iceland
Jökulsárlón is a great destination to visit year-round in Iceland. As it's located right on Route 1 Ring Road, you can safely and easily access it even in the middle of winter. You can go sightseeing at the lagoon for free or take a guided tour if you want to go out onto the lagoon. There are different tours available depending on what season you're visiting the lagoon.
Sightseeing the Jökulsárlón Lagoon – Can you drive to Jökulsárlón Glacier Lagoon?
The best way to experience the lagoon is to just spend some time enjoying the view. There is an abundance of wildlife that calls the lagoon home because of the plethora of fish like herring and shoals. You can see seals year-round, and arctic terns and skuas nest in there in the summer.
If you visit in the winter, the lagoon is a great place to see the northern lights (although it's never guaranteed). You can choose between self-driving or taking a guided tour, but we definitely recommend driving yourself, as it gives you much more flexibility when designing your itinerary.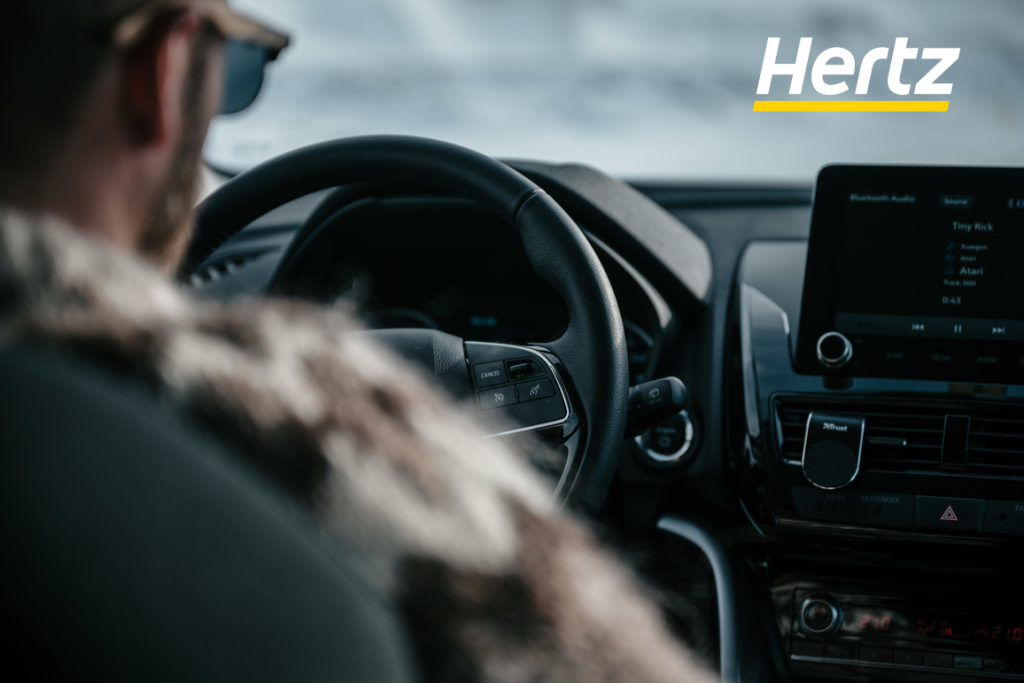 How can you drive to Jökulsárlón? Rental care suggestions and driving tips
It's very straightforward to drive to Jökulsárlón from anywhere else in Iceland as it's located on Route 1 Ring Road, which is the most popular route in Iceland. If you decide to take the Ring Road anti-clockwise from Reykjavik, it's 380 kilometers (236 miles).
And this is the shortest and most direct route. But we'd still recommend giving yourself 2 days for travel because there are many famous attractions to see along the route to the lagoon. If you're driving the Ring Road clockwise, then you will pass through Egilsstaðir, and it's another 323 kilometers (200 miles) past it to reach the lagoon.
As the Ring Road is well maintained throughout the year, there are more suitable rental car options available. The best rental car for your group will depend on what time of year you're visiting, how many people are in your group, and how much luggage you're going to be bringing with you.
You can find all our car rental tips here to help you choose the best rental car category you should choose. Economy or compact is suited to 1 or 2 people, intermediate or full-size for 2 to 4, and campervans for those who want to camp on the road. For anyone traveling in the fall or winter, we highly recommend a 4X4 SUV. Although Route 1 is well-maintained, it can still become icy and snow-covered.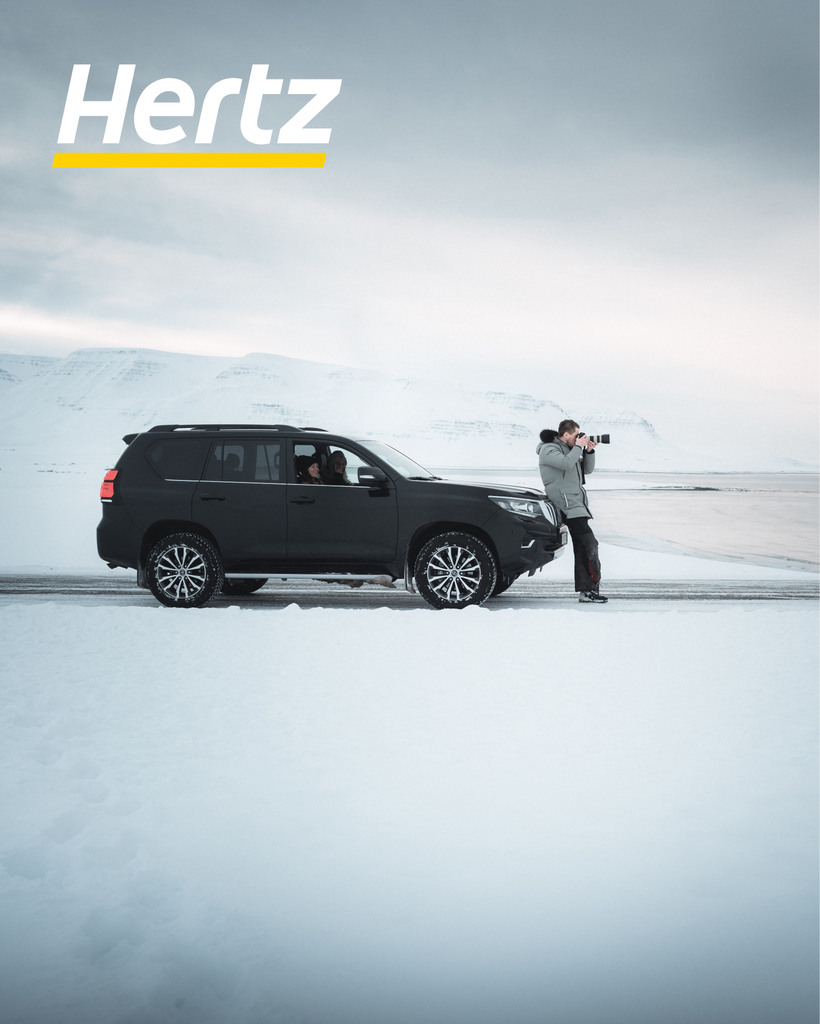 Guided tours at Jökulsárlón Lagoon
There are many tour options at Jökulsárlón Iceland that you can join on your visit. The ones available to you will depend on what season you're visiting the lagoon. Here are some of our top recommendations:
Zodiac or Amphibian boat trip
One of the coolest things you can experience at Jökulsárlón Lagoon is to take a boat trip out onto the lagoon itself. It's only possible to do boat trips in the summer and autumn, between May and October. There are two main boat operators to choose from, Zodiac and Amphibian.
The Zodiac boats are smaller, faster, and can get you closer to the icebergs, but they are also more expensive and don't run as frequently. Amphibian boats have a larger capacity, are less expensive, and operate hourly each day. If you want to get even more 'up close and personal' with the lagoon, you can choose to book a kayak tour instead.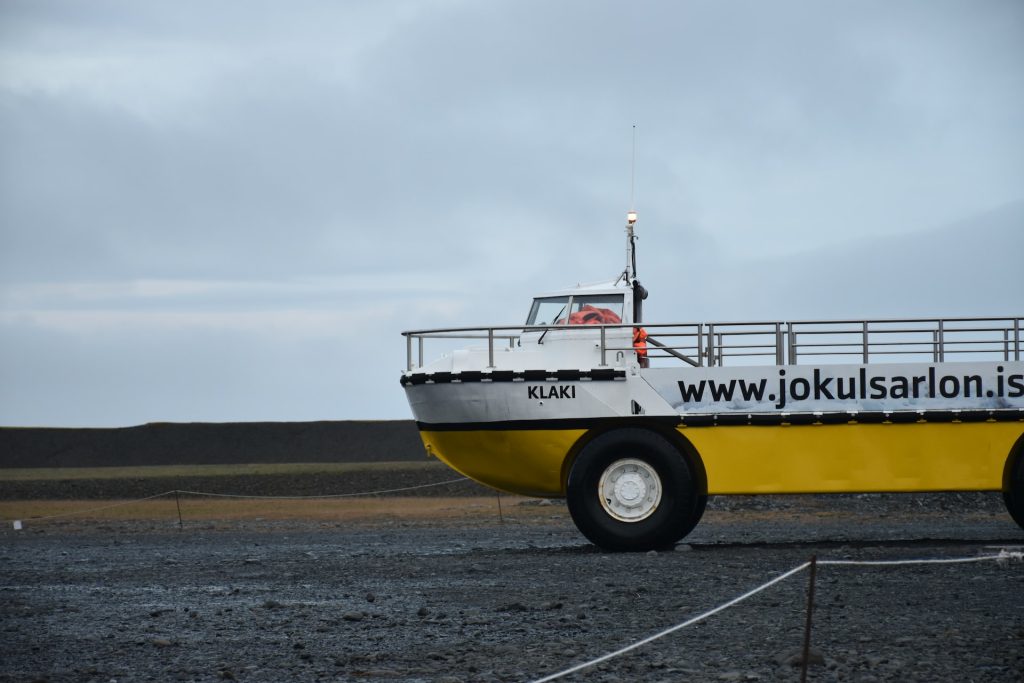 Glacier blue ice cave tour
If you're visiting Iceland in the winter months, from September to April, then you'll have the chance to explore the blue ice caves of Jökulsárlón Iceland. This area is one of the top spots in the entire country to experience the caves that form beneath the ice every year.
You've likely seen these natural blue ice caves in photos and videos. But the only way to tour the ice caves in Iceland is with a professional guide. You'll get a full set of equipment, including helmets and crampons, and get a chance to learn about how the caves are created.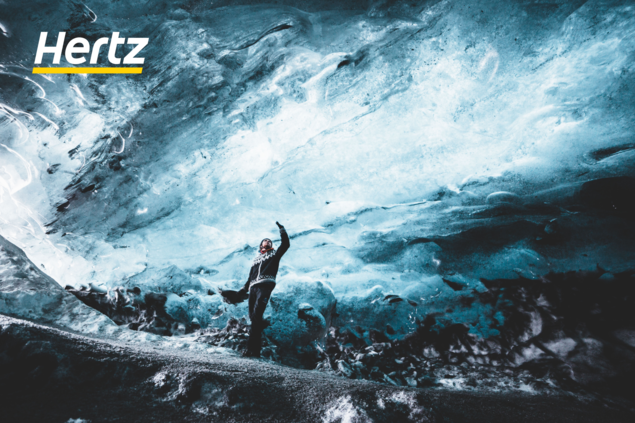 Visit Diamond Beach
Diamond Beach is only a five-minute walk from Jökulsárlón Glacier Lagoon, so if you're at the lagoon, then it's definitely worth popping over. The beach features the iconic black basalt sand and is scattered with chunks of blue ice that sparkle like diamonds.
These pieces of ice have broken off the icebergs that you saw floating in the lagoon, and those that don't end up on the beach, make their way out to sea. Be aware that Diamond Beach has very strong currents, and the tides are hard to predict, so keep a safe distance from the shore at all times.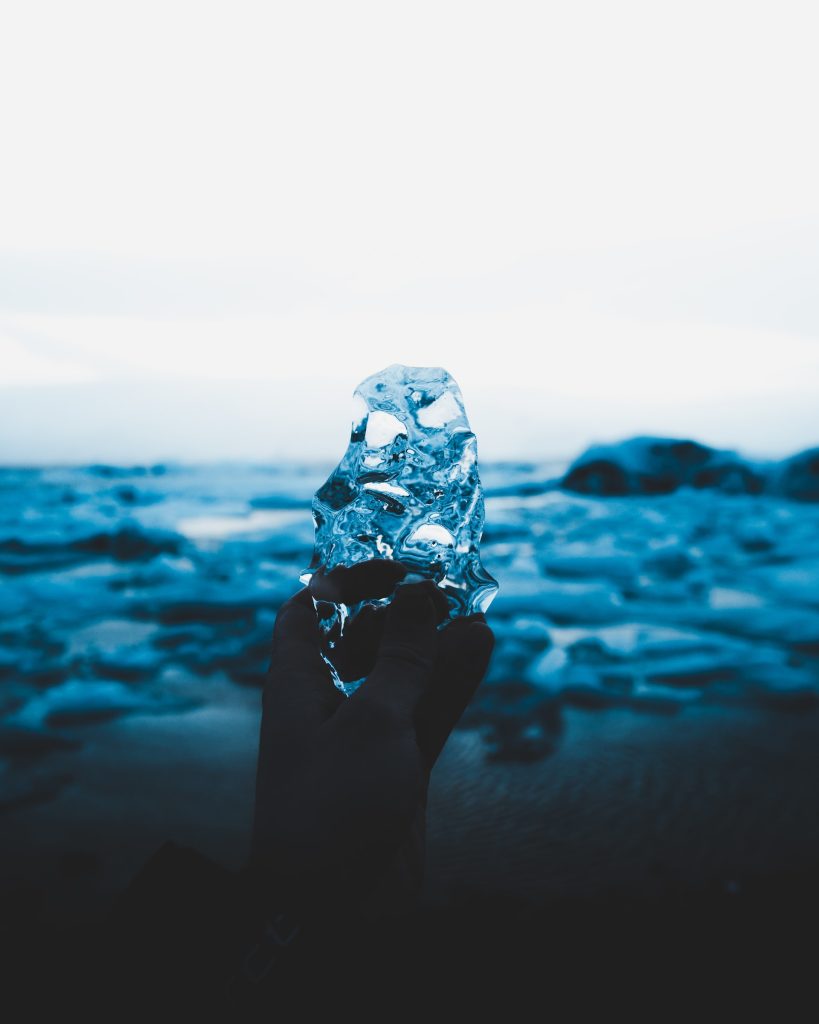 Vatnajökull National Park
The Jökulsárlón Glacier Lagoon sits at the southern tip of the massive Vatnajökull National Park. The park is a hikers dream, with trails crossing through the seemingly endless wilderness.
Within the park, you'll find multiple Iceland waterfalls, including the famous Svartifoss waterfall. You can snowmobile on the glacier in the winter or book a tour to ride Icelandic horses during the summer. And if you're feeling extra adventurous, you can even go wild camping within the park.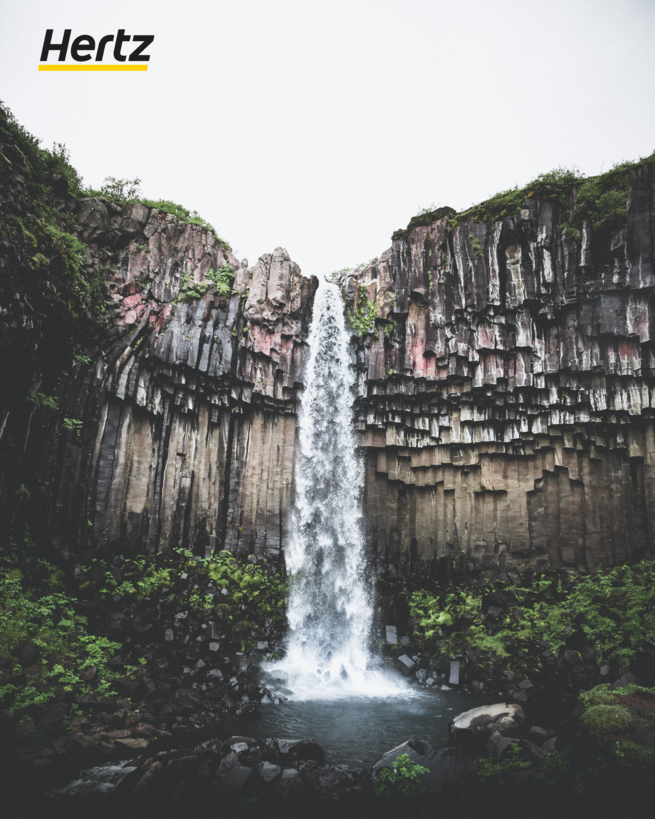 Where to stay near Jökulsárlón Iceland
We highly recommend staying nearby to Jökulsárlón when visiting this part of Iceland as there are many other attractions in the area to see, and you'll need a few days to experience it all. Only about an hour up the road, you'll find the quaint fishing town of Höfn, which is where many visitors tend to base themselves when exploring this area.
A little over 2 hours back towards Reykjavik is the town of Vik, which is another great option. There are hotels and Airbnb options in each, but they are limited, so it's really important to book them well in advance. There are also campsites in the area for those who plan on camping in Iceland during their trip. Keep in mind that the price of accommodation will vary by season, with it being much higher in the summer and cheaper in the winter.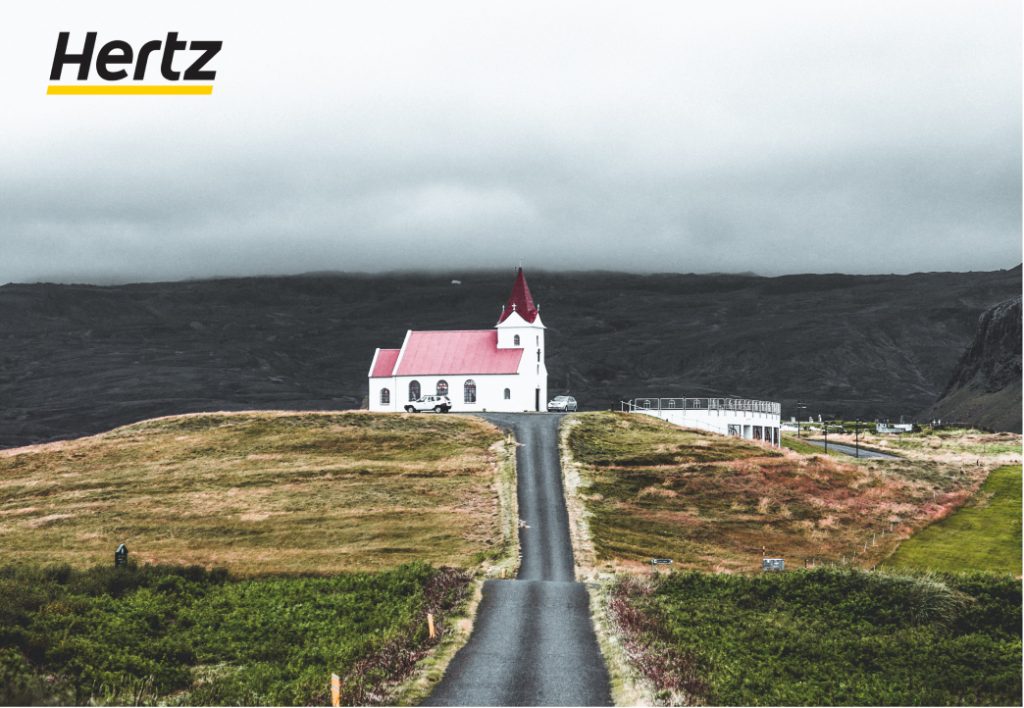 Safety tips for visiting Jökulsárlón
There are some things to keep in mind when you visit Jökulsárlón to ensure that you can enjoy your experience safely. Here are our top tips:
DO NOT step on the icebergs
DO NOT attempt to swim in the lagoon
DO NOT go close to the shoreline when visiting Diamond Beach
Watch out for the wild birds when visiting in the summer
Read out 15 essential safety rules when travelling Iceland guide and learn the best way to be safe on Icelandic roads.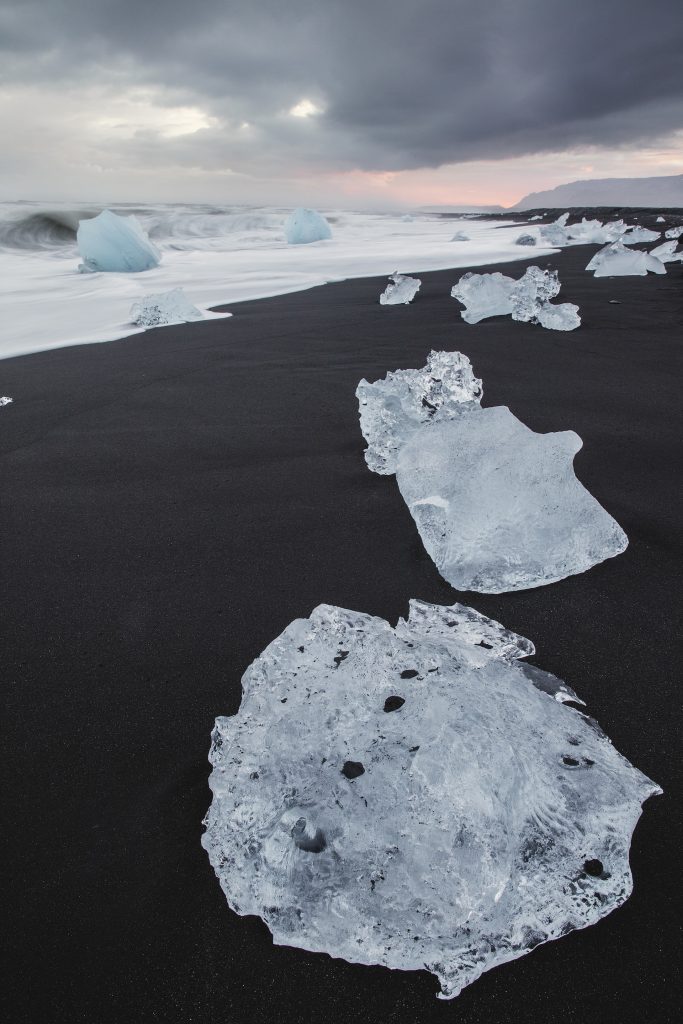 Jökulsárlón Iceland: Ultimate self-drive travel guide
Jökulsárlón Glacier Lagoon in Iceland is truly a natural wonder that should be included in every traveler's Iceland itinerary. If you're planning a trip to Iceland and want to explore Jökulsárlón Glacier Lagoon on your own, renting a car with Hertz Iceland is the way to go. Renting a car enables you to drive through Iceland's scenic landscapes with ease, ensuring that your trip is as comfortable and stress-free as possible. You can find tons of valuable resources to help you choose your rental car in Iceland. .
Book your rental car with Hertz Iceland online and in advance to ensure you get the perfect vehicle for your Iceland road trip.