Camping in Iceland and enjoying the great outdoors of the Nordic country can be one of the most enriching experiences for tourists. It truly gives you the opportunity to immerse yourself in the natural world of this beautiful, scenic country. Some aspects of camping in Iceland are different from camping in other parts of the world. Knowing how to prepare for your trip adequately can be the difference between an enjoyable experience and a travel flop. This article will cover everything you need to know about camping in Iceland.
Find out the best times to go camping, the cost, rules and safety tips, what to bring, and where to rent a campervan. You don't want to miss this ultimate guide to Iceland camping.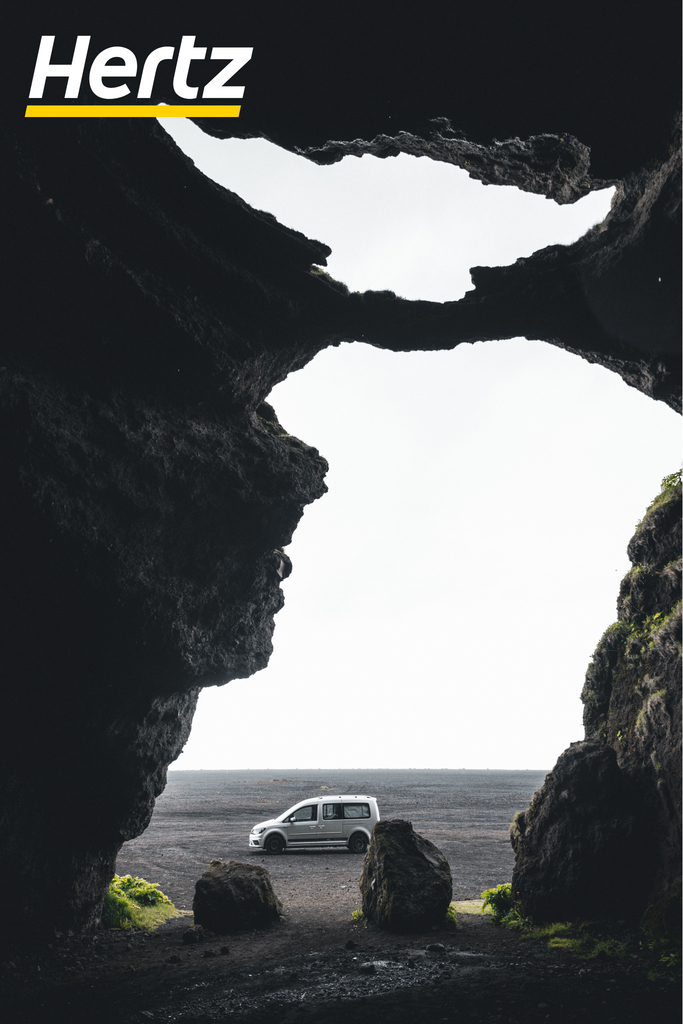 Table of content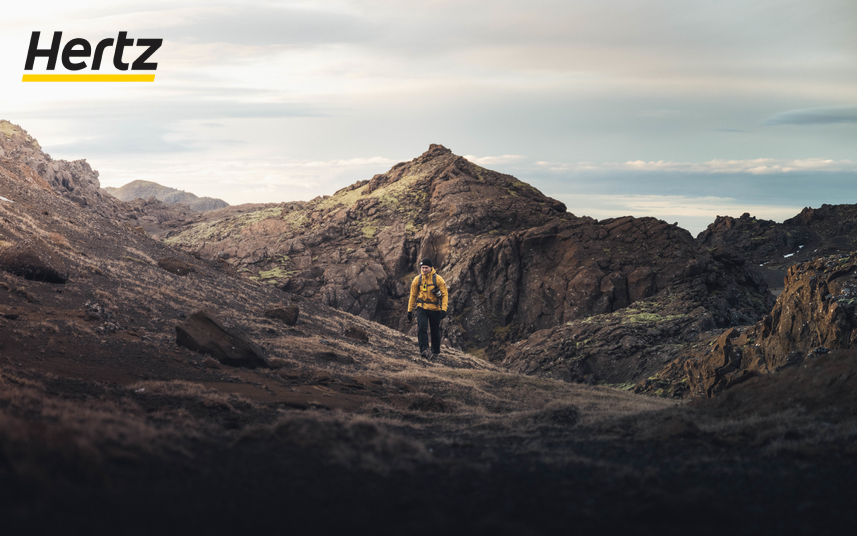 General rules of camping in Iceland
Before you go camping in Iceland, here are some general rules to keep in mind:
For the safety of visitors and due to regulations, wild camping is not permitted in Iceland. You need to camp in designated campsites.
If you're camping in a car, campervan or motorhome, you can only camp in proper camping sites and camping areas unless you get written permission from the owner of private property.
If you plan to camp in a tent (and travel with a tent only) , the same rules apply. That said, there is a loophole. You may camp in a tent for one night on uncultivated land along public routes/inhabited areas, provided there are no campsites nearby and no signs prohibit access to land.
You will need the landowner's permission if you plan to camp on farming lands.
You will need the landowner's permission if you plan to camp for longer than one night.
You will need the landowner's permission if you plan to pitch more than three tents.
There are often restrictions for camping in protected areas of Iceland. Never assume that you can camp anywhere.
Some landowners offer camping areas on their land for a small fee.
Avoid tent camping in all seasons except the summer(June to August).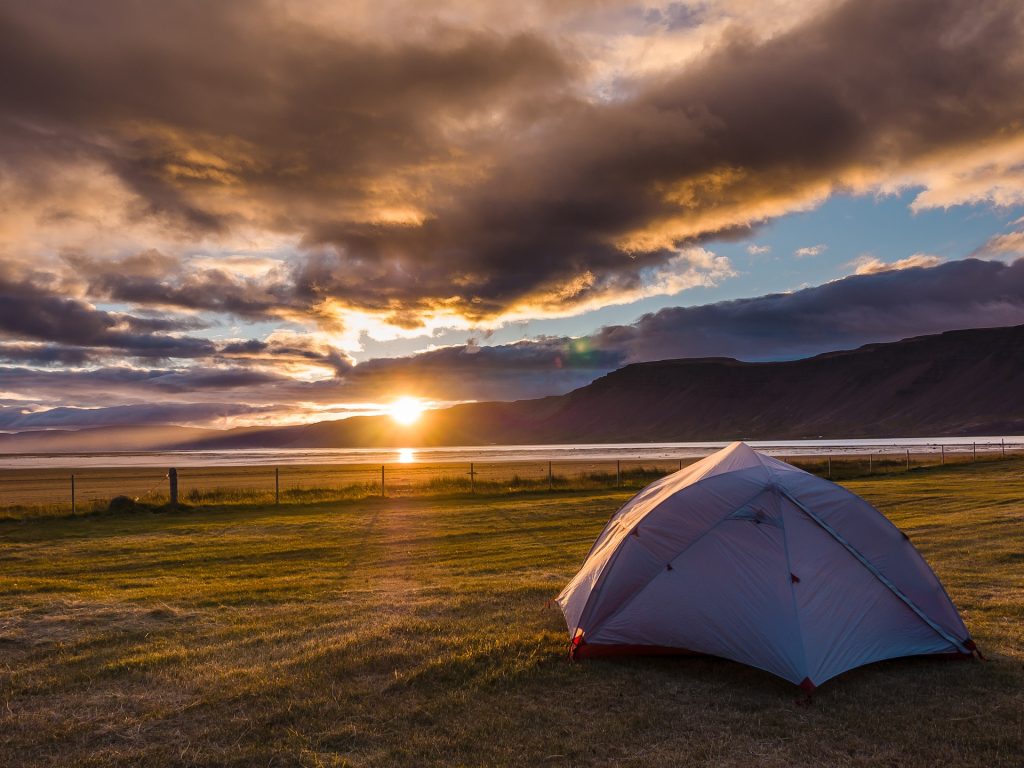 Camping options in Iceland: how to camp in Iceland
There are two main options for camping in Iceland: 1. camping in a vehicle such as a campervan or a motorhome and 2. camping in a tent. When you camp in Iceland, you will need to pick one of the two, depending on factors like weather conditions and comfort.
Both have significant advantages and disadvantages that you should carefully consider before deciding which option is best for your Iceland trip.
Camping with a vehicle
While campervans and motorhomes may be more expensive than tenting camping in Iceland, they are worth the price for the comfort and flexibility they offer. Renting one is like travelling with a mini apartment and comes with much more privacy and comfort than a tent. It also guarantees that you can stay at any available campsite regardless of the weather.
Although they are more expensive than tents, campervans and motorhomes are cheaper than hotels and Airbnbs, which you may have to use if you're tent camping and the weather turns bad. Plus, you need to factor in the cost of your rental car on top of the cost to rent the camping equipment. So, they could provide real value for money if you plan to spend more than a week in Iceland. Just think, you could get both accommodation and a rental vehicle to tour with for the price of one.
You should note, however, that campervans are very different from regular rental cars. Never sleep in a compact car or even in a 4X4 SUV. They are not adequately set up for this purpose and will be incredibly uncomfortable.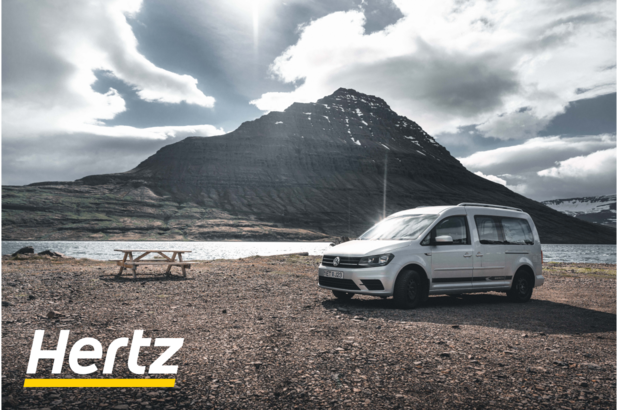 Tent camping
Camping in a tent provides a more natural experience and is fun during the summer months between June and August. We would advise tent camping ONLY within those months, as the rest of the year, the weather conditions aren't always suitable for camping. Beyond just being cold, storms can arise unexpectedly, and the last thing you want is to be cold and wet on your trip.
The biggest advantage of tent camping in Iceland is that you can spend one night, usually for free, on uncultivated land without worrying about breaking the law. Plus, it's a more immersive experience allowing you to hear the sounds of nature and is often preferred by the more adventurous community. However, the most significant disadvantage is that non-summer months and seasons can be particularly hazardous in tents because of heavy snow, wind, and cold temperatures. This is why most campsites in Iceland are only open during the summer. Be aware that even tent camping in Iceland during the summer can come with its own weather problems, so always be careful.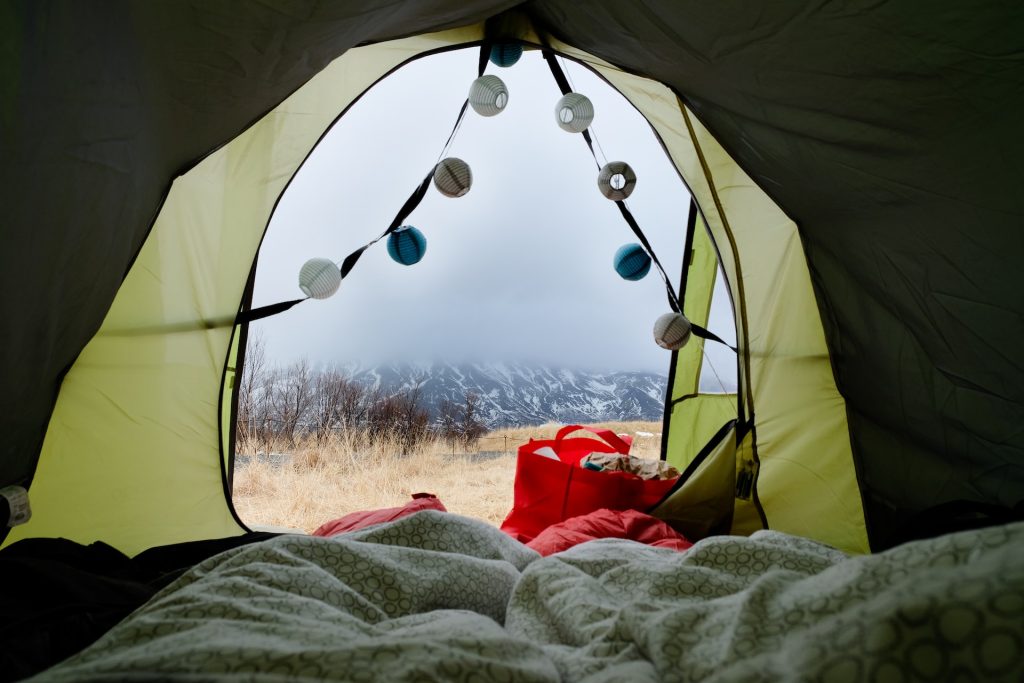 Campsites and campgrounds in Iceland
There are well over 200 campsites in Iceland, situated in easy-to-access areas along Iceland's major routes. Tourists choosing to camp can always be within a reasonable distance of major attractions and other campsites should they decide to spend more than a day in any area.
Campsites are sometimes as beautiful as the attractions that they cater to. They are situated in good environments, which will be comfortable for all visitors.
Each campsite is adequately fitted with basic amenities, including toilets, bathrooms, electricity access, common areas with kitchen facilities and even places for barbecues. Depending on the campsite, you may also have access to laundry facilities and warm showers, usually for a small additional fee.
Some campsites also provide recreational activities like swimming pools, kayak rentals, horseback riding, and playgrounds for kids. Beyond the standard amenities, some spots provide great views of the ocean, surrounding mountains, and even geothermal on-site.
Iceland campsites/campground location map
Regardless of where in Iceland you are exploring, there's always a campground nearby. This is especially true if you are travelling along a paved road but also in more remote areas like the Westfjords, which are mostly gravel roads. Farmers use the campsites in Iceland's remote areas for extra income, so you will likely find many picturesque farms that offer camping facilities to tourists for a modest price. Whenever you find yourself in need of a campsite in these areas, just keep your eyes peeled for road signs indicating campsites nearby.
Even though most campsites are open during the summer months when Iceland is busiest, there's no need to worry about not finding a place to camp. Please be reminded that you will have a VERY LIMITED access to campsites during winter months. You can search for campsites offering winter services by using this website page.
Campsites are not only numerous but also quite spacious, so they can accommodate the increased crowds. If you want to get the best spots in the campgrounds that are closer to the amenities, then you'll need to book a spot early in the evenings before the travelling crowd settles in for the night. All campgrounds in Iceland accept credit cards, but it's also handy to have some cash in case your card does not work for one reason or another.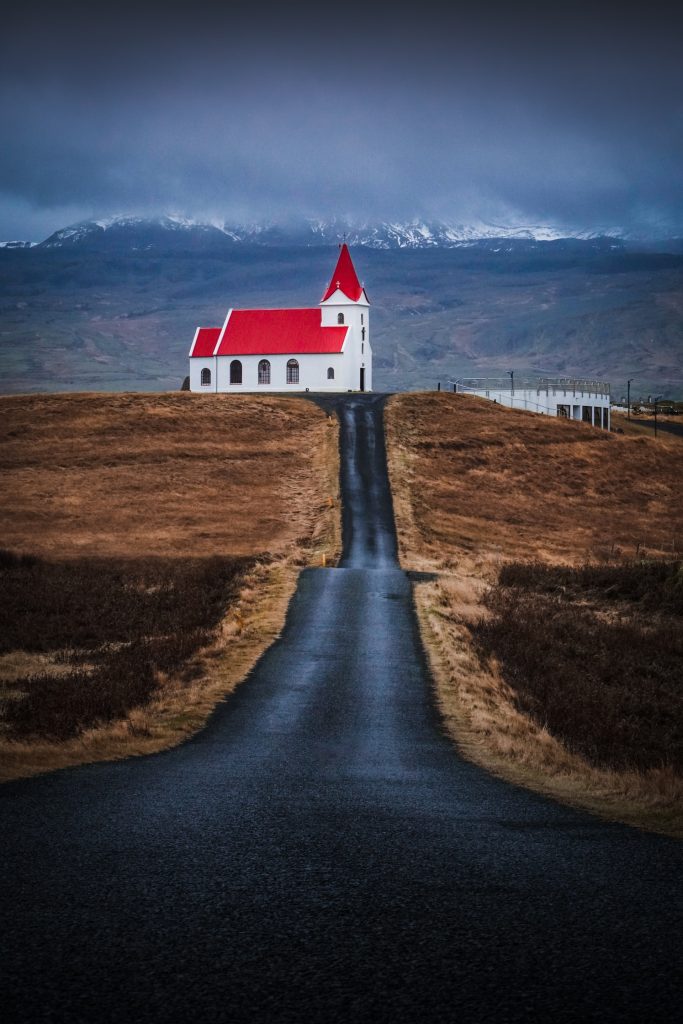 How much does it cost to camp in Iceland?
Depending on the location, season, and amenities, campsite and camping gear rental prices can fluctuate. On average, campgrounds charge between 1,500 ISK and 2,500 ISK (about 12 to 20 USD) per person per night for adults, while kids under 12 or 15 years of age can camp for free, as long as they are with a group of adults.
Campervans cost between 38,500 ISK and 72,200 ISK ($296 and $555) to rent per day, and you can fill up the car's tank for around $90 – $100, which should last about three days, depending on travel time.
Food will cost up to $15 per day if you make your own meals in the campsite's kitchen facility or up to $25 per meal if you visit nearby restaurants. Also note that additional costs like warm showers, electricity bills, and laundry services will be charged separately from camp fees.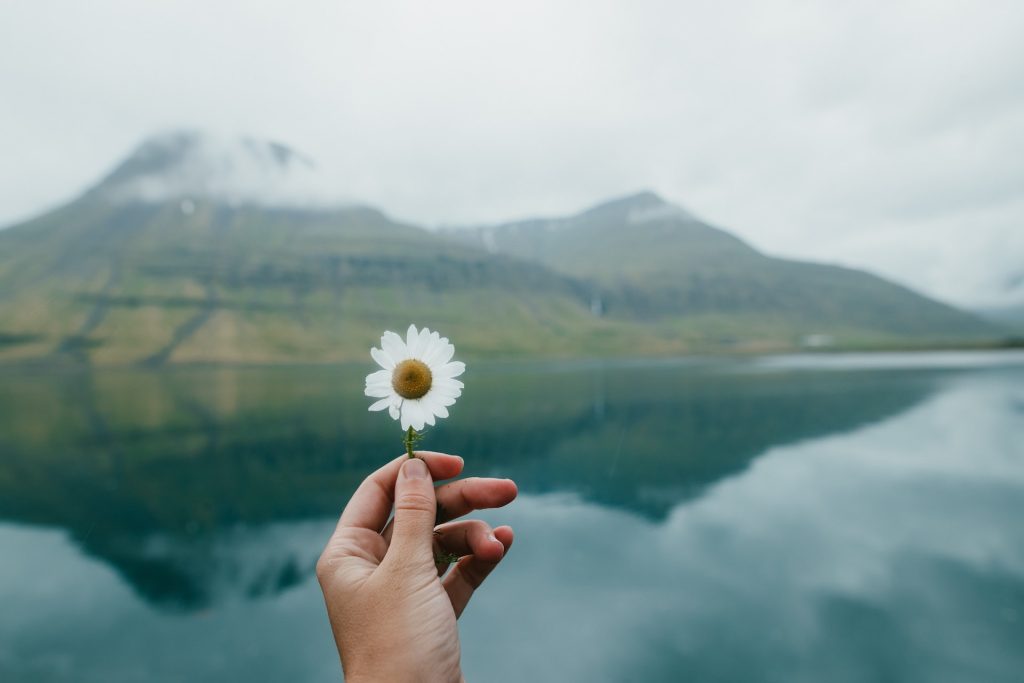 When is the best time to camp in Iceland?
Without a doubt, summer is the best season to travel Iceland and camp in Iceland. Here are a few reasons why:
The weather is generally more suited to outdoor activities since it will be warm and temperate with no snowfall and moderate amounts of wind and rainfall.
You will also get to camp under the Icelandic midnight sun, which is something you can't experience in many other parts of the world.
Tent camping in Iceland will also be much easier during this period as there is less chance of bad weather conditions.
Generally, we recommend that you DO NOT camp in Iceland during the winter because the adverse weather can become a safety risk, but if you must, you will need to take many precautions.
During winter, ensure you rent campervans with heaters and confirm what campsites will be open so you don't get stranded.
Be well prepared with essential camping gear and map out a camping route that you intend to stick to.
Never camp in tents during the winter. It can be incredibly unsafe.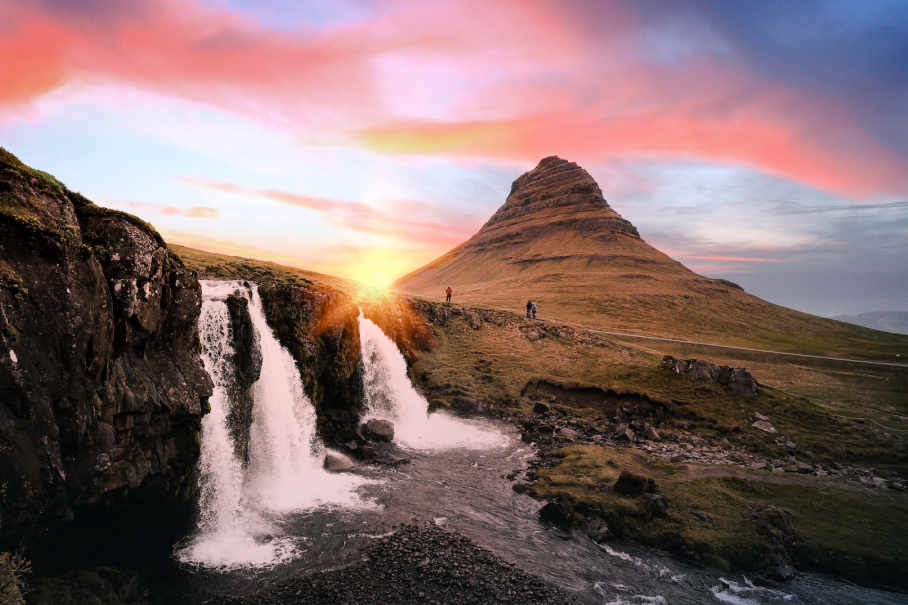 Packing list for Iceland campers
Things that you will need to pack on your camping trip include:
GPS or map app on your mobile device. For maps on mobile devices, a pre-downloaded map is advisable as some remote areas lack phone service.
Warm, layered clothes and undergarments.
Camping gear, which will vary depending on whether you're in a campervan or tent camping.
Sleeping bags, insulated pads, and sheets.
Cooking gear, as well as cutlery and coolers.
A waterproof, windproof, 3 or 4-season tent.
Toiletries, including tissue paper, wet wipes, and soap.
A reusable water bottle to stock up on fluids between stops.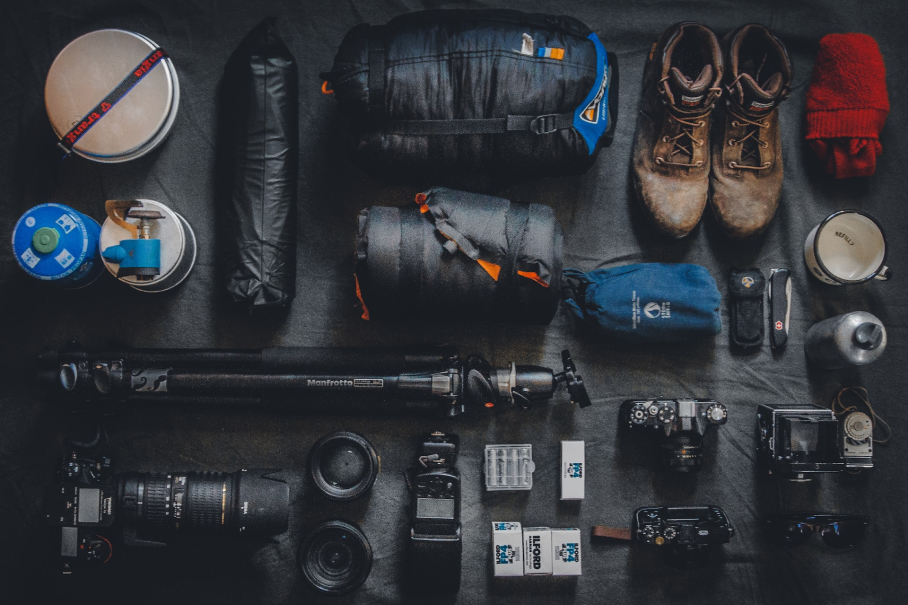 Safety tips for camping in Iceland
Staying safe while camping in Iceland will ensure that your group can enjoy their trip to the fullest. Here are some safety tips to keep in mind when you're travelling in Iceland:
As the weather in Iceland can change without much warning, always stay up-to-date with the weather conditions by checking Vedur.is.
Also, plan your trips and monitor road conditions for any changes using Road.is.
Do not travel on roads if you're not confident of their conditions.
Ensure you know where services like gas stations and rest stops are on your route, so you don't end up stranded in Iceland's sparsely populated areas.
We also recommend uploading your trip itinerary to safetravel.is for backup and safety.
If you wonder how to operate and use the Hilux Camper and Motorhome before renting the car, you can refer to our Iceland Hilux camper user manual and Iceland motorhome user manual for more information.
Highly recommend you also read our top 15 Iceland safe driving tips if you plant to camp around Iceland with a campervan.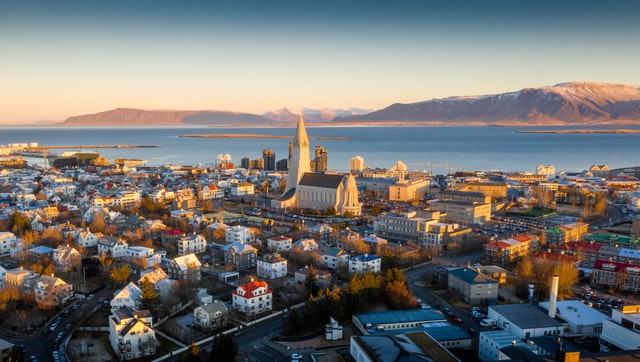 Final tips for preparing for your Iceland camping trip
If you plan to camp in Iceland, make sure you book a rental vehicle or rent your camping equipment well in advance of your trip, especially if you plan to go during the summer. If you plan on renting a campervan or motorhome, you must book as far as possible. Be prepared for any conditions, pack a variety of clothing options that you can layer and make sure that your group members are capable of driving in all weather conditions because the weather changes rapidly in Iceland.
As much as it is advisable to plan your trip in detail, make sure that you always include buffer time in your itinerary so you can adapt to any issues that may arise. The benefit of travelling by campervan or even tent camping is that you can adjust your travel plans according to your situation and travel group.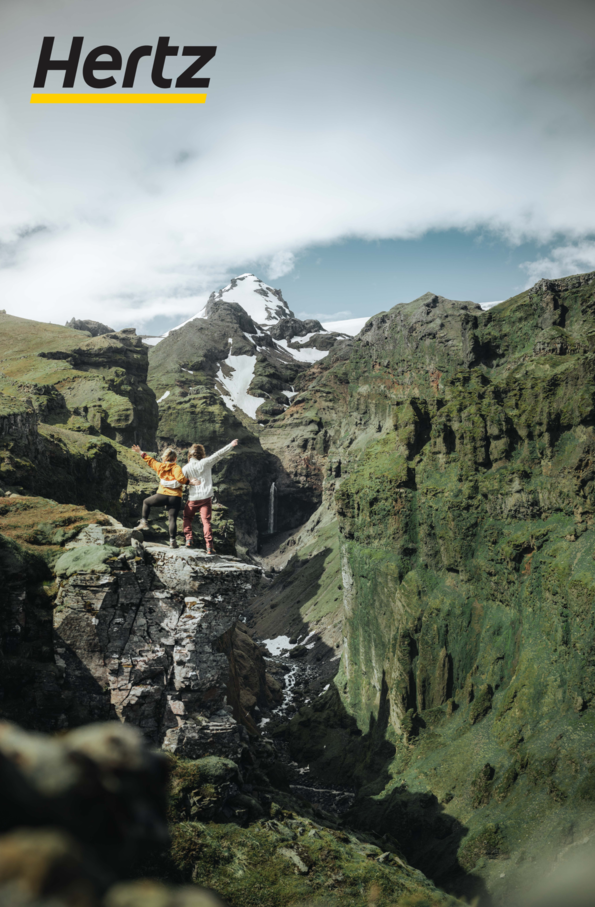 Camp and travel responsibly
The number one rule you must follow when camping in Iceland is the "leave no trace" rule. Always remember to pack all waste and safely dispose of it in proper disposal areas. One of the draws of travelling to Iceland is that its natural environment is stunning, clean, and untouched. And it's important we keep it that way if people are to continue to enjoy it for years to come. Be respectful of your surrounding, and clean up after yourself.
Now that you know everything there is to know about camping in Iceland, all that's left to do is to book your trip! Whether you decide to take a campervan or stick to tent camping and rent a car, always book online and in advance. The summer season can book up quickly, so get in touch with us at Hertz Iceland so we can help you book your Iceland rental vehicle before you arrive.