There's a lot said about the Iceland weather and how tough it can be to cope with, but the truth is all the seasons are unique and spectacular in their own right. They just require some understanding to make the best of them. In this article, we will take you through all the seasons and weather conditions in Iceland to help you decide which one will suit your travel and vacation plans. We'll show you what the different seasons entail and what you should expect when you are renting a car and traveling in Iceland.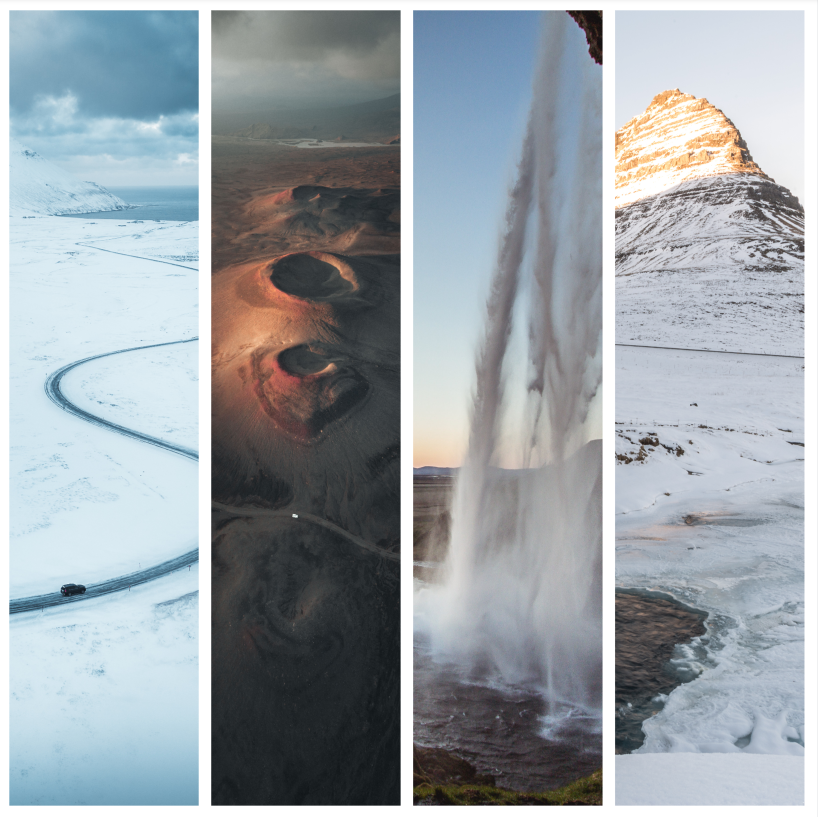 Table of content
Spring in Iceland (April and May)
Summer in Iceland (June to August)
Fall in Iceland (September and October)
Winter in Iceland (November to March)
Tips for choosing the best time to visit Iceland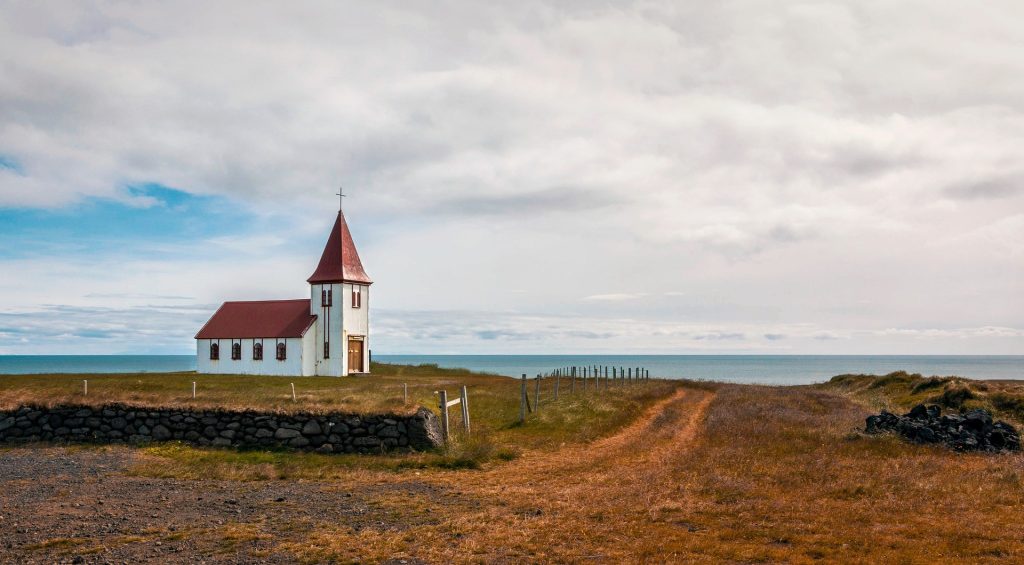 When is Spring in Iceland? April and May
Spring in Iceland: temperature and average weather conditions
Spring in Iceland is generally brief compared to the summer and winter seasons. Most spring seasons barely last a month between March and May. The spring weather sometimes takes a while to set in, so the best time to experience spring in Iceland would be between April and May. Because it comes between the warm summer and chilly winter, the weather in Iceland during spring can reach either extreme, but typically falls somewhere in between. It is one of the more volatile seasons of the year, and is the best example of how quickly Iceland weather conditions can change.
How cold is it?
The weather in the south of Iceland is warmer than in the northern parts of Iceland, where it might even still snow towards the end of spring. So while spring in Southern Iceland looks more like the start of the summer months, spring in Northern Iceland most likely will just look like mild winter, or winter drawing to a close. Spring in Iceland is characterized by rainfall and general wetness. This is especially true in the south of Iceland as the ice from the winter months begins to melt and give way to the lush flora that Iceland's summers are famous for. The roads are still a bit difficult to maneuver and some of the roads closed in the winter remain closed during early spring as well.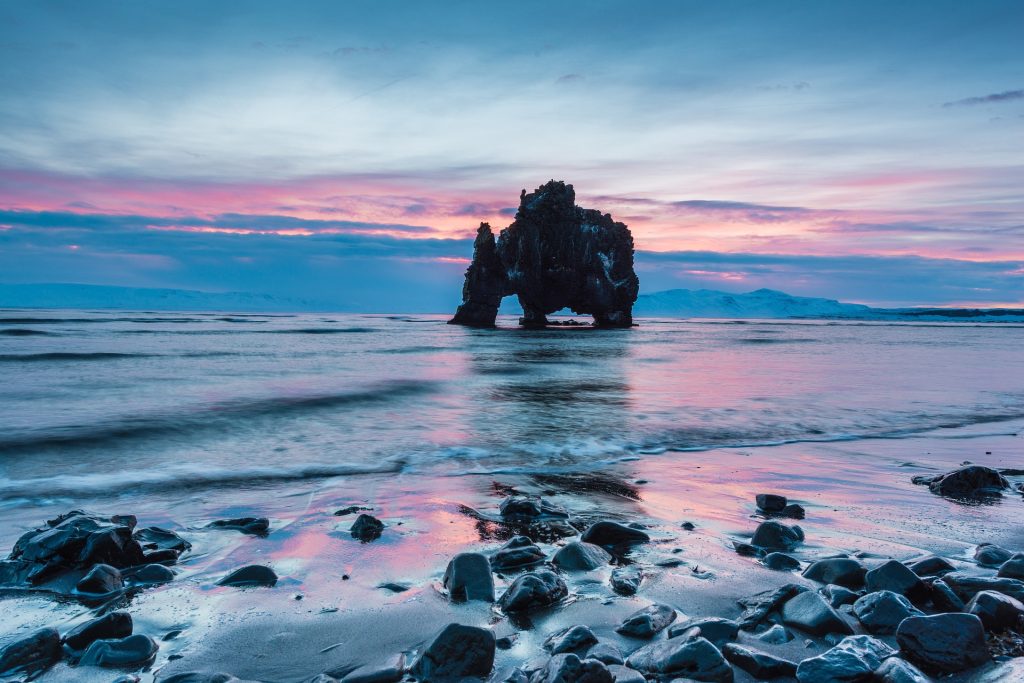 By middle or late spring, migrating animals like the puffins will start to appear on Iceland's coast and so will tourists who are looking to beat the high prices of summer months. Different cities in Iceland have different spring weather conditions due to their location. The capital Reykjavik, for example, is a coastal city in the south so it is generally warmer and has average temperatures during spring of between 1℃ and 9℃. The city also records an average rainfall between 72.5mm when spring starts and 57.5mm when spring nears its end, and you are likely to experience between 16 and 18 hours of daylight as well.
The average temperature of a Northern city like Akureyri on the other hand could be between -3℃ and 6℃, and the city would experience average rainfall between 20.3mm and 40.64mm during spring. The average daylight is also lower in Akureyri than in Reykjavik and falls between 12 to 17 hours.
Spring
Reykjavik
Akureyri
Average
temperatures
1℃ and 9℃
(34°F and 48°F)
-3℃ and 6℃
(26.6°F and 42.8°F)
Average
rainfall
•72.5mm when spring starts
•57.5mm when spring nears its end
•between 20.3mm and
40.64mm during spring
Daylight
16 to18 hours
12 to 17 hours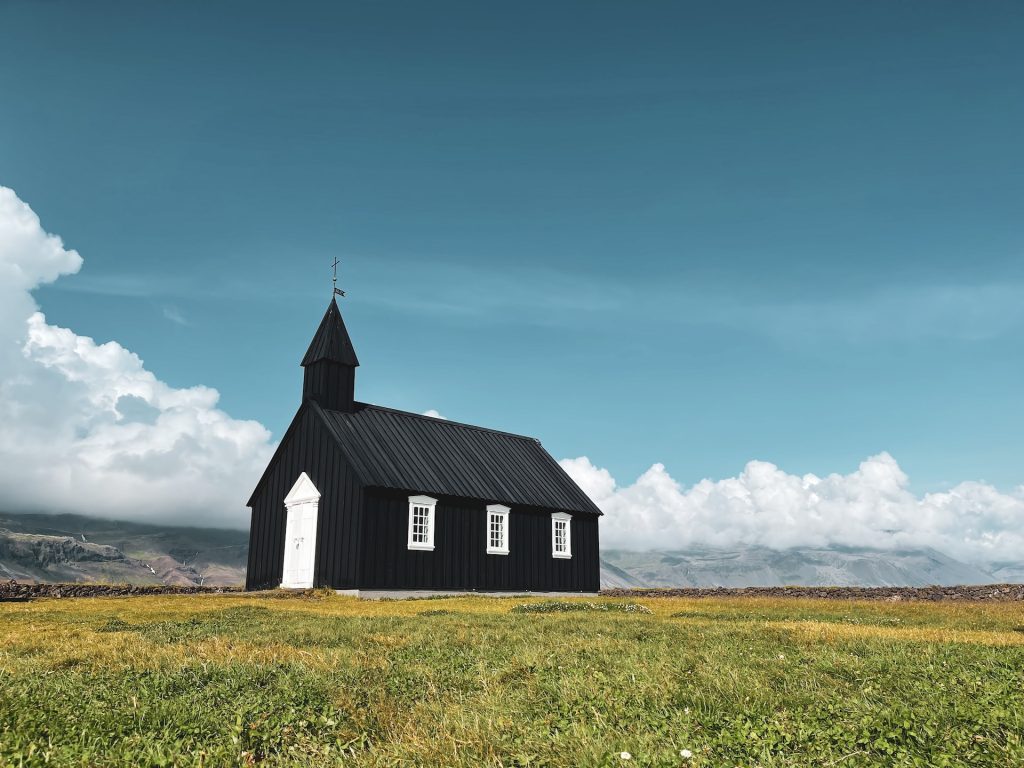 Is Spring a good time to visit Iceland?
Spring is a great time to visit Iceland because it is relatively cheaper than summer, and also the attractions won't be as crowded. If you travel to the south of Iceland, you can enjoy some summer attractions and summer-like weather, and if you travel to the north, you can also enjoy a milder Icelandic winter as well. If you do visit the North, however, you should know that the road conditions will be very similar to the winter months in Iceland, so if you are not confident in those conditions, it is best to stay in the south.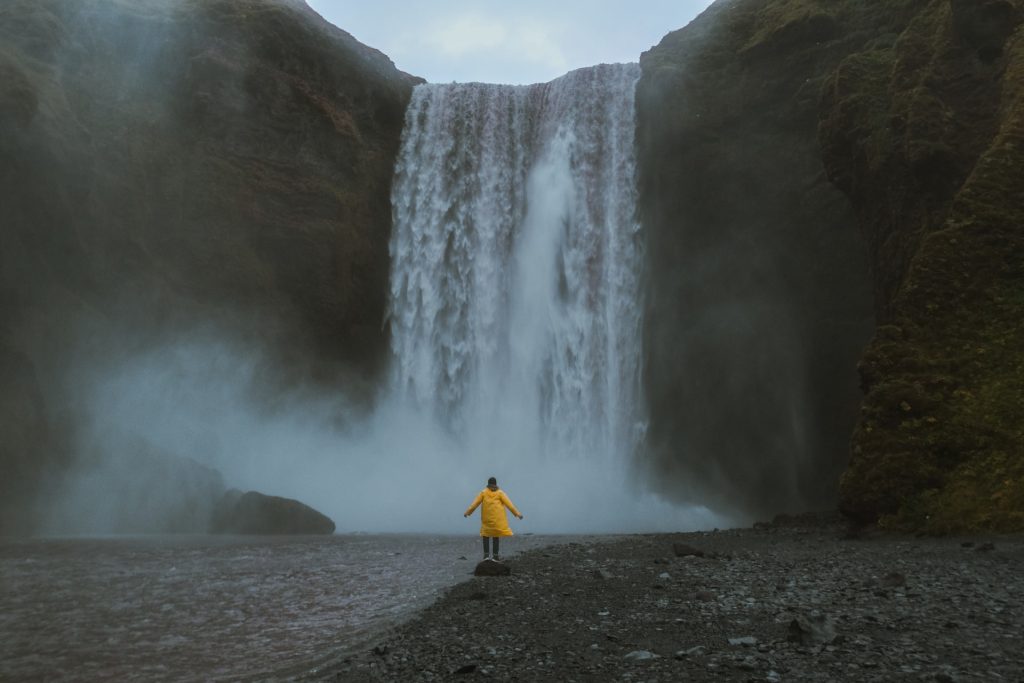 Recommended rental car for this season
Because some roads will still be thawing and would be very similar to winter roads, we highly recommend that you rent a 4WD during the spring in Iceland. That way, you'll be able to drive everywhere on the island without worrying about how your vehicle will handle the road conditions.
When is Summer in Iceland? June, July, August
Summer in Iceland (June to August): temperature/average weather conditions
Most locals will tell you that summer is the best time to visit Iceland, and judging by the large number of tourists who visit Iceland, they are definitely right. The Iceland weather is at its mildest during summer, with nearly 24 hours of daylight for visitors to explore Iceland's attractions, especially during summer's peak in July. The weather is warmer in the south than in the north, but both places will be moderately temperate.
Since the summer is so much warmer the roads are easier to drive since most of the ice would have melted. There is a much lower chance of heavy winds or rainfall, regardless of which route you take. This is also when you can see the midnight sun as the daylight hours are at their peak during the summer months.
Summer months in Iceland are when the most tours operate since there is a guarantee of large crowds and high demand. Tours also take advantage of the fact that more attractions and festivals are open during the summer than any other month. It's also the period when you get to see most of Iceland's famous migratory wildlife settled into their natural habitats.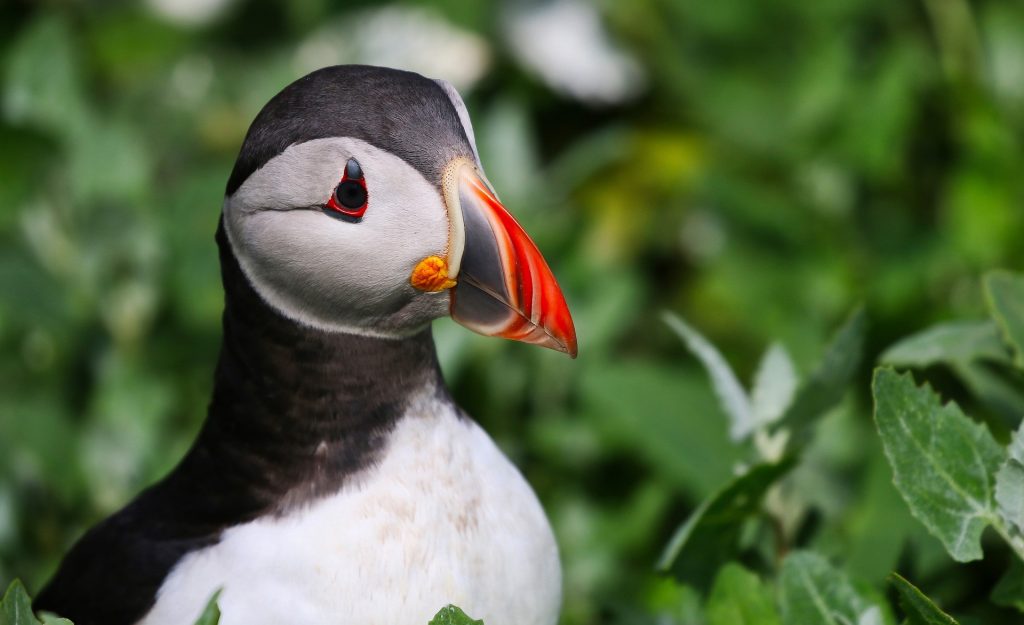 During the summer, weather in Reykjavik has an average temperature of around 8℃ to 14℃, while experiencing average rainfall between 52.5mm at the start of summer to 87.5mm when autumn starts to rear its head. Your chances of seeing the midnight sun here are high because daylight lasts as long as 21 hours in some summer months.
How cold is it? Will it rain?
In the northern capital, Akureyri, the average temperatures range between 4°C and 13°C. Rainfall is also sparse in the north compared to the south during the summer, and Akureyri's average rainfall is between 40.64mm and 83.82mm. You can also get as much as 23 hours of daylight at the peak of the summer months when you visit Akureyri.
Summer
Reykjavik
Akureyri
Average
temperatures
8℃ and 14℃
(46.4°F and 57.2°F)
4℃ and 13℃
(39.2°F and 55.4°F)
Average
rainfall
•52.5mm when spring starts
•87.5mm when spring nears its end
•between 46.64mm and
83.82mm during spring
Daylight
21 hours
23 hours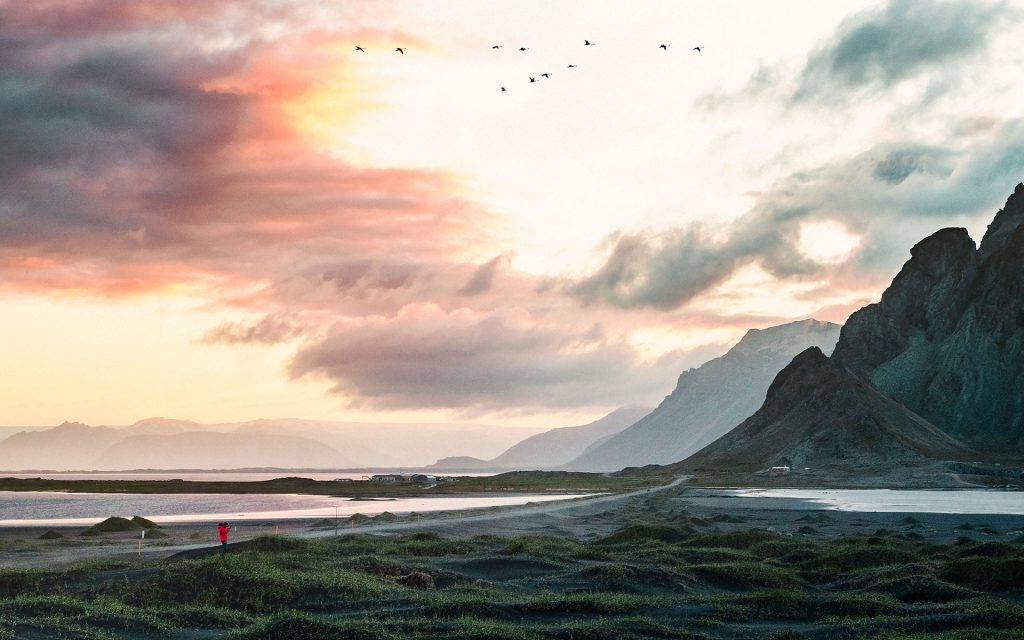 Is summer a good time to visit Iceland?
Summer is the best times to visit Iceland. The roads are easy to drive, the weather is perfect, and most Icelandic attractions are open and accessible. It's no wonder that the summer is the season that most tourists tend to visit Iceland. But that also means that attractions will be the busiest.
If you visit Iceland in Summer, the only issue you might have would be scheduling since there are so many attractions to see and tours might be fully booked. Make sure you plan effectively, book in advance and avoid trying to pack all the activities into one day just because there will be a lot of daylight. This could lead to fatigue and 'tired driving' which can lead to accidents. Rest when you need to, and sleep even when the sun is out.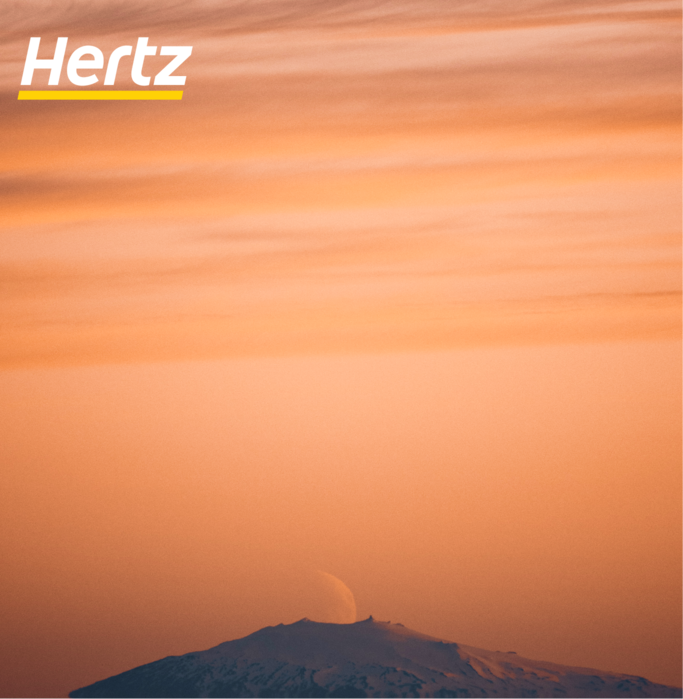 Recommended rental car for this season
The beautiful thing about summer is that you can get any type of vehicle that suits you. You can have 2WD cars like compact cars, and intermediate cars, or you can get 4WDF SUVs for a highland trip and campervans for those who want to camp in their vehicles during their visits.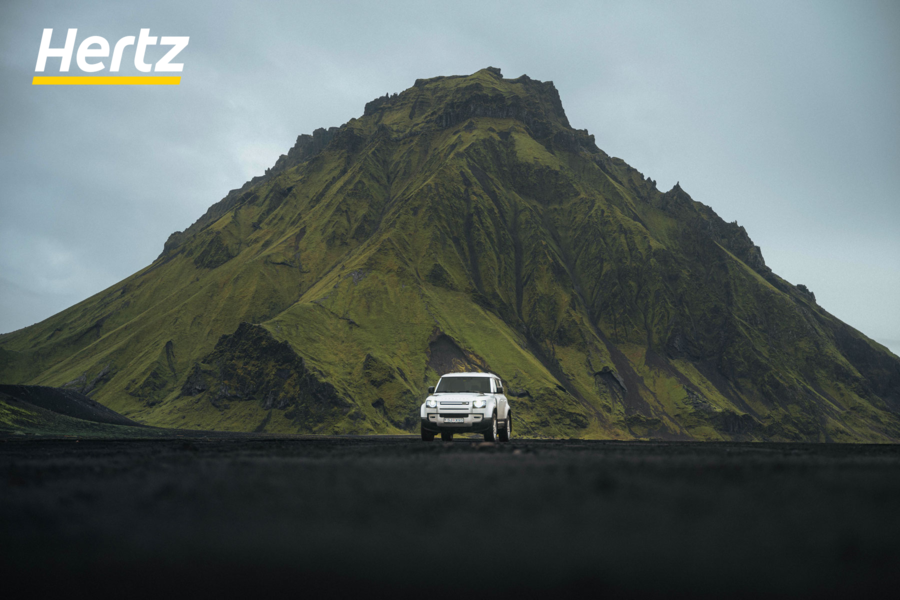 When is Autumn in Iceland? September and October
Fall in Iceland (September and October): temperature/average weather conditions
The weather in Iceland during the autumn season (from late August until late October/early November), starts cooling down but is still warm enough for tourists to enjoy the outdoor activities in Iceland. The climate conditions in early autumn are similar to summer and late autumn conditions resemble winter temperatures, but the season is different in that there's a substantial amount more rainfall.
As usual, the Iceland weather in the south is warmer than in the north. Iceland's southern cities, especially those by the coast, also see more rainfall than its northern cities. Autumn is known as the rainiest season in Iceland because it averages more rainfall per year than any other season.
During the autumn season, the leaves start to brown out and fall from their branches, and the migratory birds and other wildlife will also start to leave their homes in Iceland. So tours that include activities like bird watching will also start to close for the year.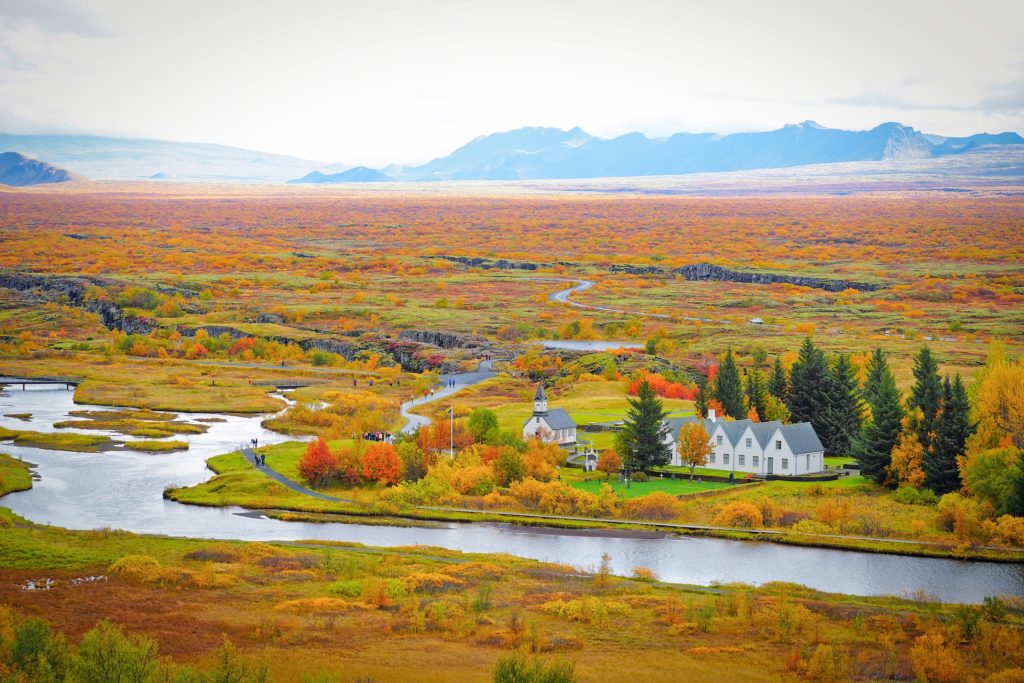 There are still many attractions to see during autumn. Apart from a unique mix of snow and browning leaves that make for a spectacular view, autumn is also a berry-picking season, which is a great pastime as well. If you are very lucky, you might also get to see the northern lights if you visit Iceland during the fall season.
The average temperatures in the southern city of Reykjavik are between 10°C at the start of autumn and 2°C when it gets closer to winter. Rainfall during autumn in Reykjavik reaches an incredible average peak of 115mm, usually during September, while you can expect average daylight of between 13 hours and 9 hours. Further up north in Akureyri, the average temperatures are between 6℃ at the start of autumn and -2℃ towards the end. Rainfall peaks at 95mm, while the number of daylight hours can be anywhere between 12 hours and 7 hours.
Fall
Reykjavik
Akureyri
Average
temperatures
10℃ and 2℃
(50°F and 35.6°F)
6℃ and -2℃
(42.8°F and 28.4°F)
Average
rainfall
•155 mm
•95 mm
Daylight
13 to 9 hours
12 to 7 hours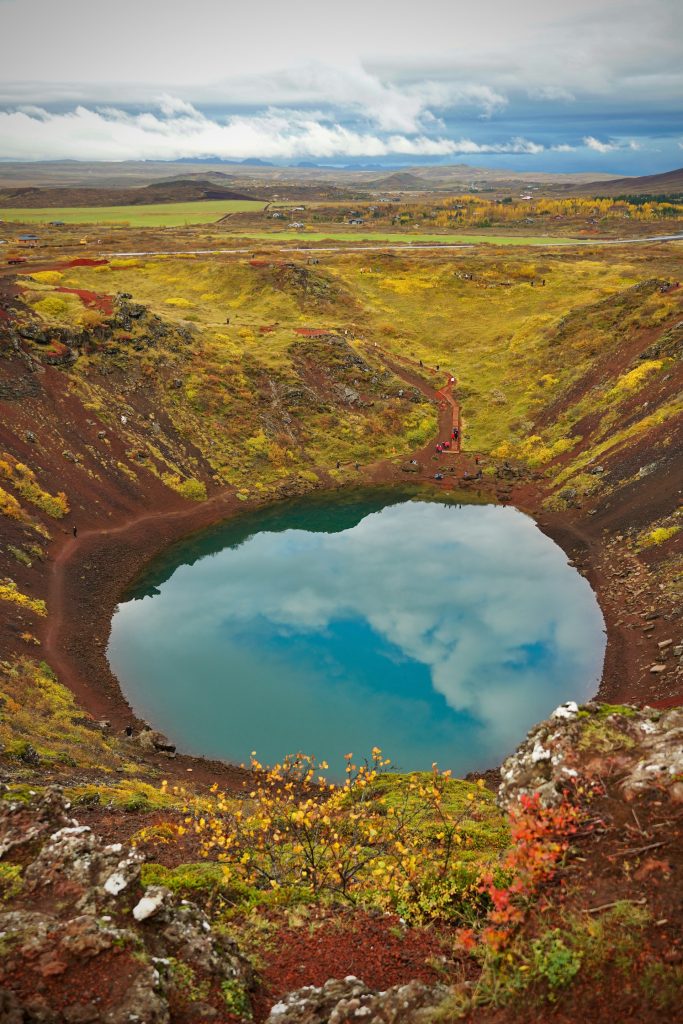 Is autumn a good time to visit Iceland?
Visiting Iceland in the autumn is a great idea because everything from flights, accommodation, car rental, and food will be relatively cheaper compared to the summer. If you visit early in autumn, you'll get to enjoy many of the summer activities, and if you visit in late autumn, you could also see the northern lights. It's a good idea no matter when you decide to go. It's also a favourable season in terms of temperature, as even though it isn't as warm as summer, it isn't unbearably cold either.
If you decide to travel to Iceland during the autumn season, you should be prepared for changes in weather. Just like in the spring season, Iceland weather conditions in autumn are volatile, so you will need to make provisions so you're ready for anything.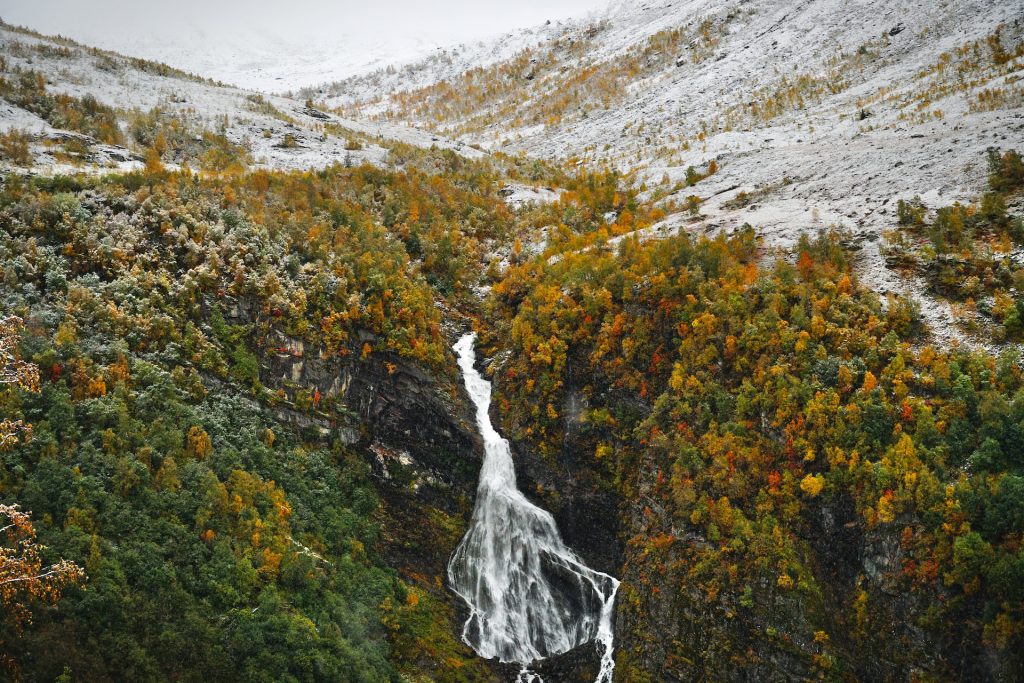 Recommended rental car for this season
Smaller cars are usually okay for autumn in Iceland. However, if you plan on seeing the Ring Road circuit or heading to the Westfjords, then full-size cars and SUVs are recommended for both comfort and safety.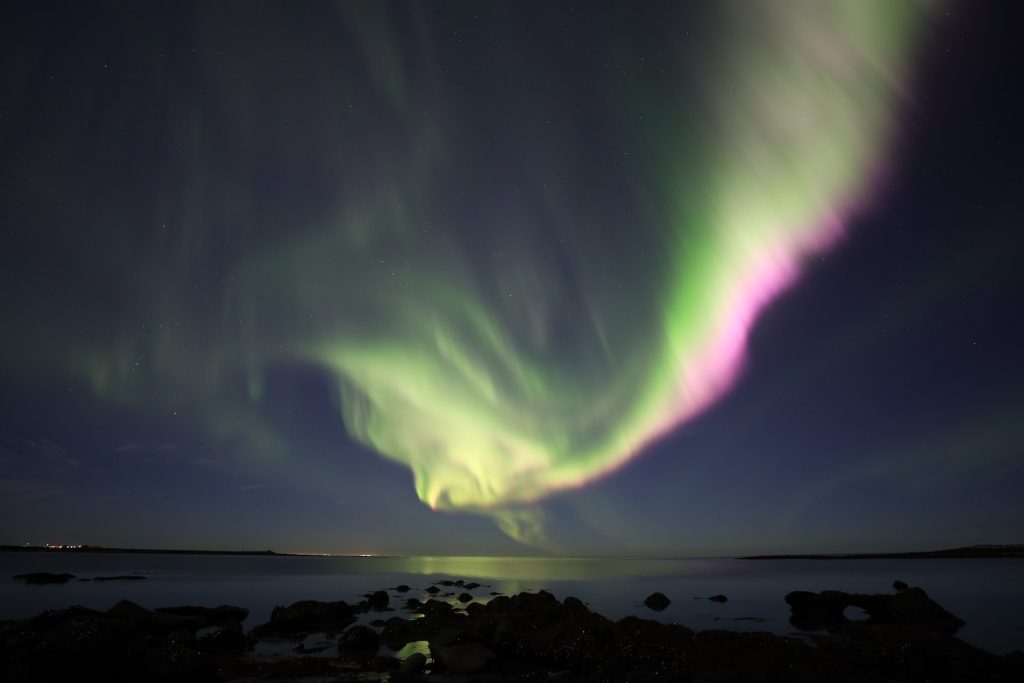 When is Winter in Iceland? November, December, January, February, March
Winter in Iceland (November to March): temperature/average weather conditions
Iceland is definitely cooler in the winter, but not as cold as you might expect. The temperature during winter in Iceland doesn't drop too far below zero, even in the coldest parts of Iceland in the north.
In the southern part of Iceland, many months of winter average temperatures above 0°C. The southern cities also see a lot more rainfall than their northern counterparts, some of which barely see any rain at all.
Winter in Iceland is the most challenging period for drivers, and some roads even have to be closed for safety reasons. It is the coldest season of the year and is marked by heavy snowfall, heavy winds, and the shortest daylight hours of the year. The heaviest snowfall is usually during December and January.
The weather during the winter can be unpredictable, and you'll need to be prepared to alter your plans in case of a shift in the conditions. That said, prices in winter are relatively cheap and there are a lot of attractions in Iceland that become even more spectacular during winter.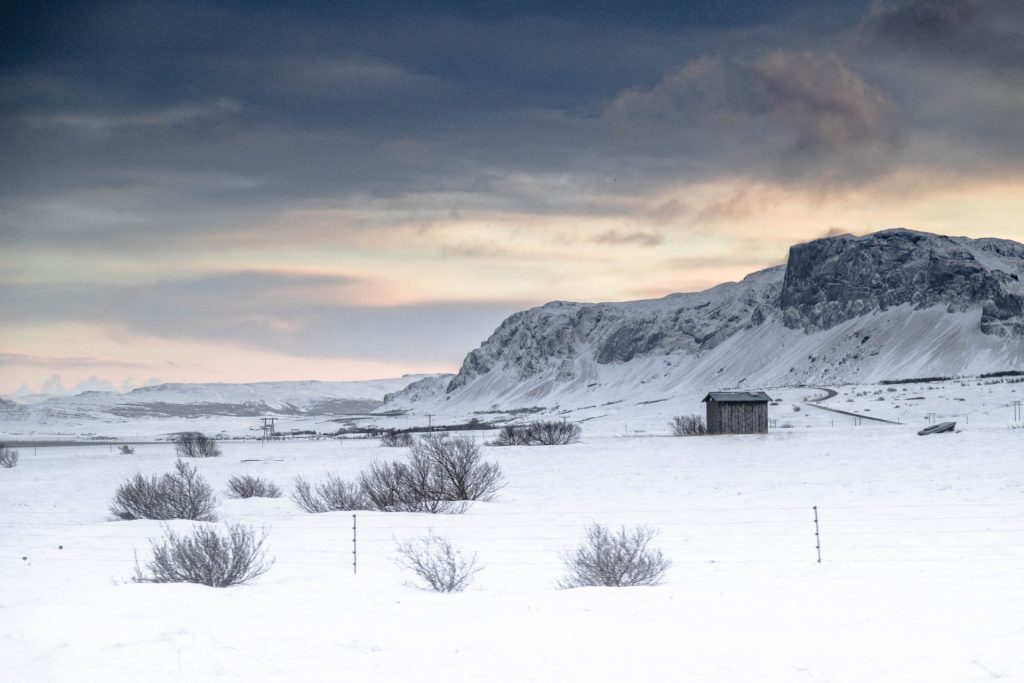 The average temperature in Reykjavik can be anywhere from 2°C to -2℃ during the winter months, and this comes with between 100mm and 107.5mm of rainfall, as well as average daylight of between 4 hours and 8 hours. The least of which is during December.
In Akureyri, average temperatures during winter fall between 2℃ and -5℃, with the coldest periods also between December and January. There's little rainfall, with only 36mm of rainfall seen on average in the dampest month, and 20mm in the least damp. There's also an average of just over 3 hours of daylight in the thick of winter and 9 hours of daylight as winter winds up to a close, making this the best time to try and catch a glimpse of the Northern Lights.
Winter
Reykjavik
Akureyri
Average
temperatures
2℃ and -2℃
(35.6°F and 28.4°F)
2℃ and -5℃
(35.6°F and 23°F)
Average
rainfall
• between 100mm and 107.5mm
•between 20mm and 36 mm
Daylight
4 to 8 hours
3hours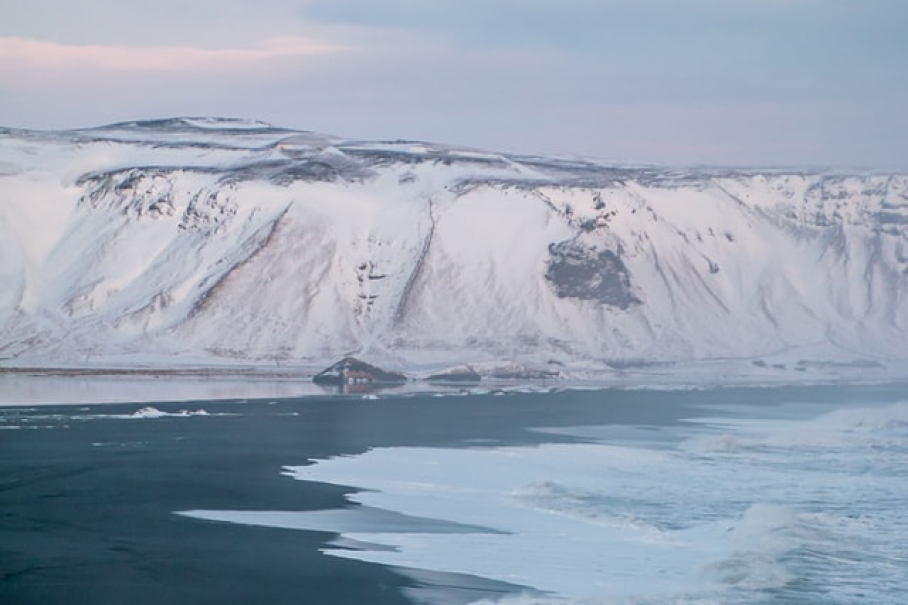 Is winter a good time to visit Iceland?
There's no better time to visit Iceland if you want to see the spectacular northern lights or the magnificent blue glacier ice caves than during winter. Most of the ice caves are only accessible during the winter months, so you'll need to visit at this time if you want to do any glacier ice cave tours.
Yes, the winter weather in Iceland might be challenging, but proper planning and flexibility will make your stay just as fulfilling as during the warmer months. Visiting Iceland not only allows you to see some incredible natural beauties but also allows you to enjoy the hot springs even more thanks to the contrasting temperatures between the pools and their surroundings. To enjoy Iceland's winter best, it is advisable to have a 1-day buffer when planning. You should also have your most skilled driver, who is comfortable in snowy conditions and low visibility, take the wheel. If you don't have someone that is used to those conditions, it would be better to visit during other months.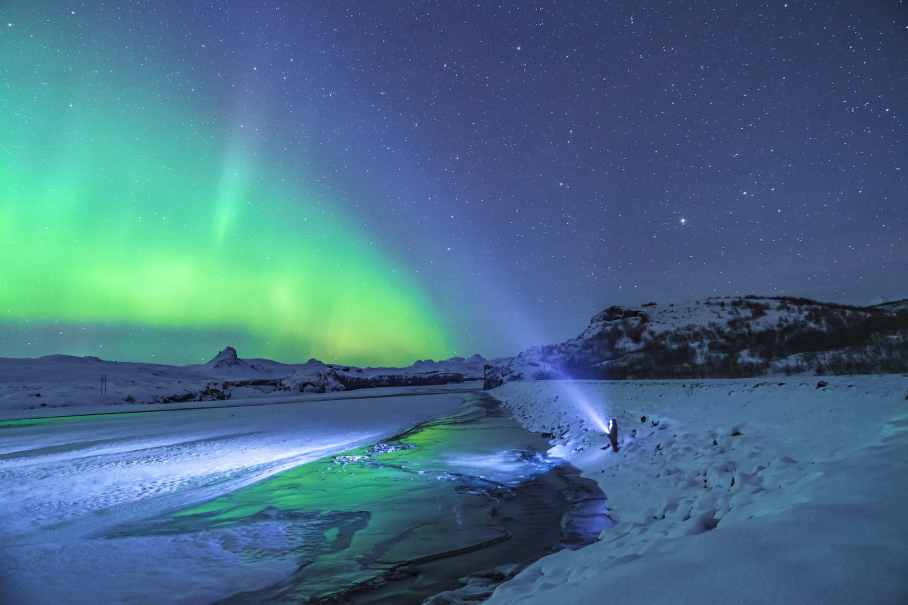 Recommended rental car for this season
A bigger 4×4 SUV is highly recommended to rent during winter, as this is the only vehicle that can withstand the tough road conditions of winter in Iceland. We wouldn't advise renting a 2WD, even if you're just doing short drives since they don't handle as well on icy, snowy roads.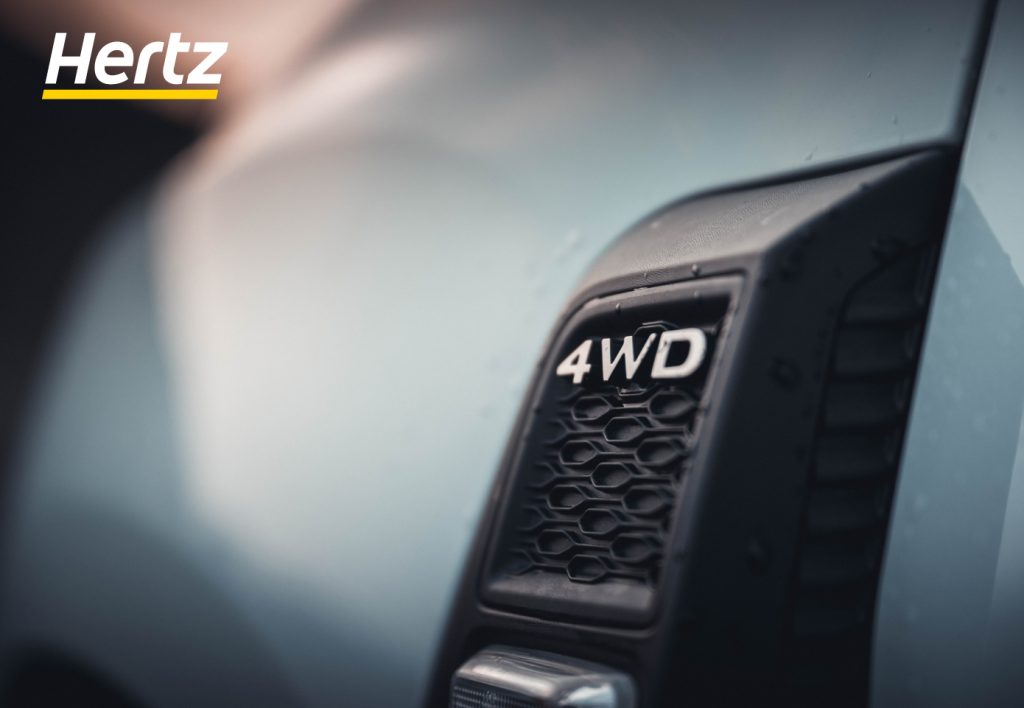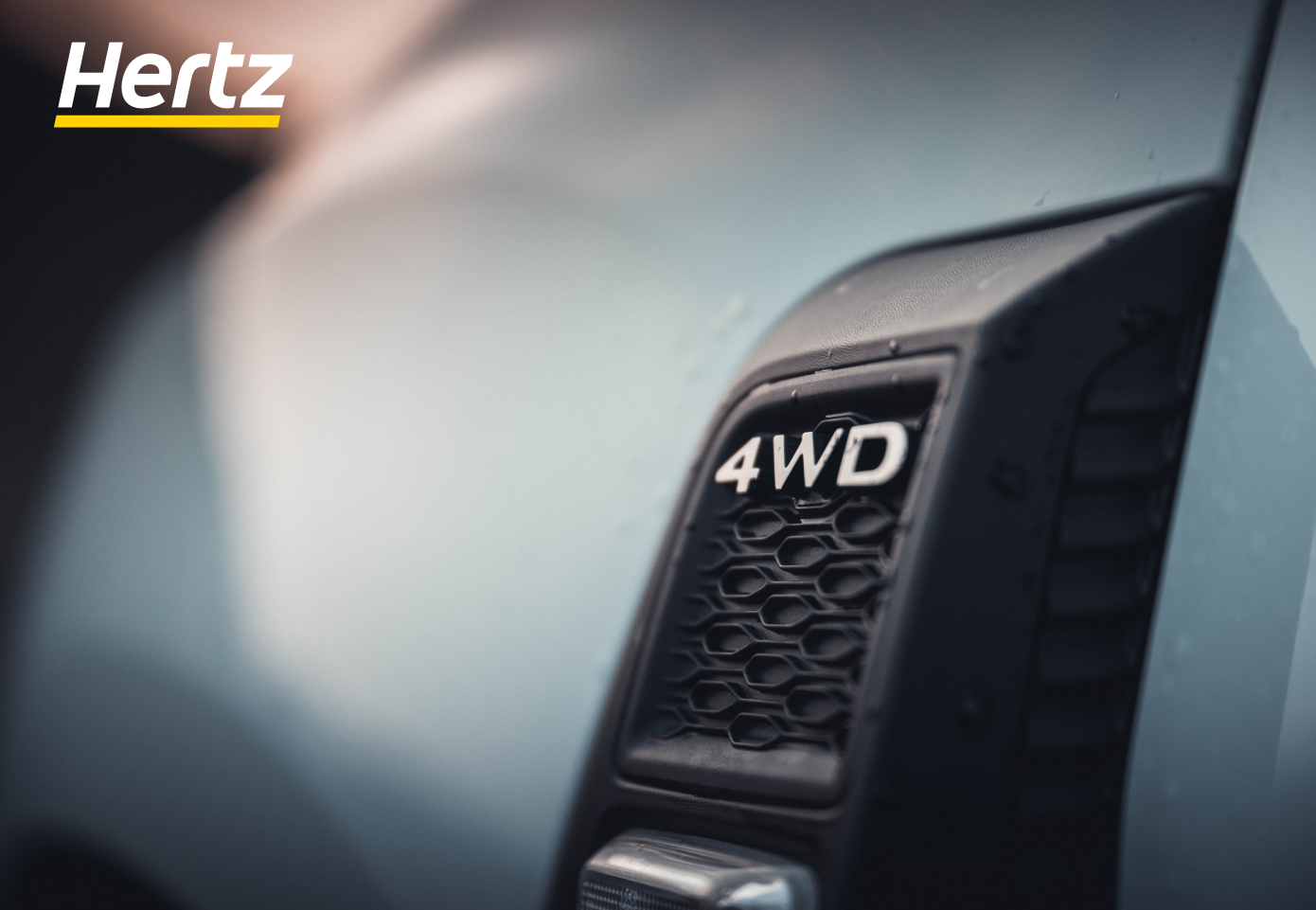 Tips for choosing the best time to visit Iceland
When picking a season to visit, you should consider what scenery and attractions you want to see. For example, if you want to see ice caves and the northern lights, go in the winter. If you want to go bird watching and enjoy a stroll on the beach, then go in the summer.
Once you've decided, plan well and start booking things you will need in advance to get cheaper prices and avoid the peak season rush. Also, learn more about Iceland, so you know the best places to visit and how best to go about your vacation.
When all that is sorted, all that's left for you to do is enjoy your trip. You will find Iceland full of miracle moments to enjoy along the way!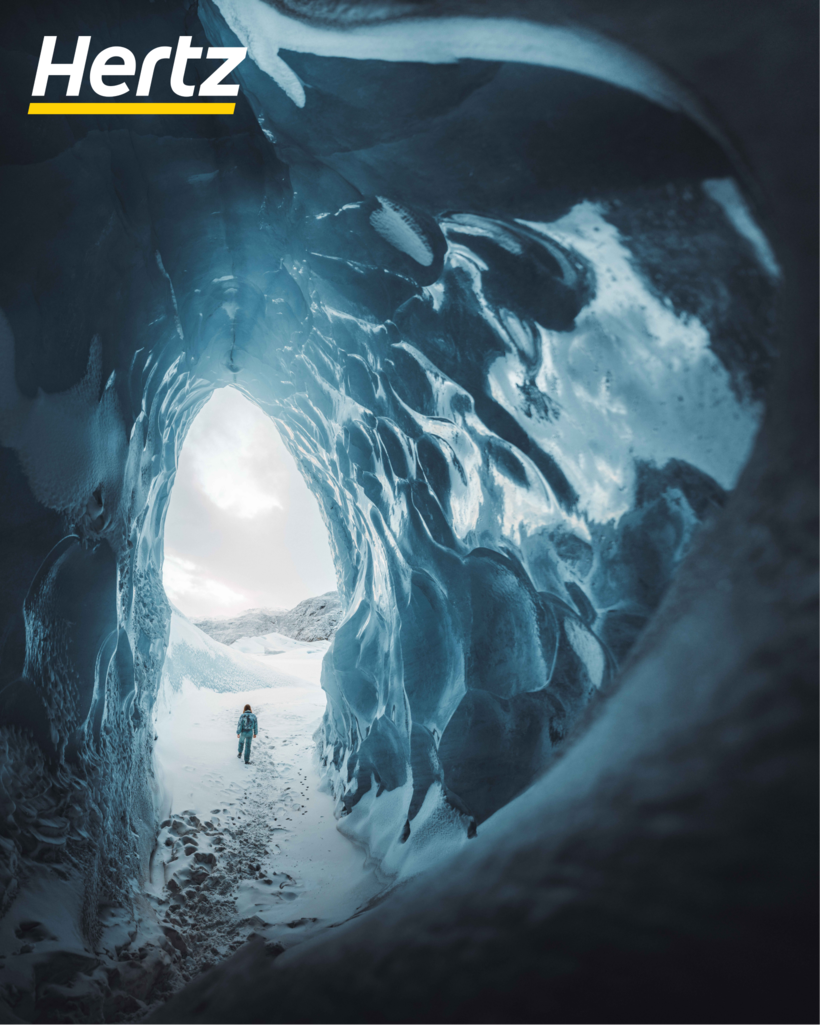 Iceland weather & temperatures
Now that you know the most suitable time for you to travel to Iceland, you should go ahead and book that special trip. Whether you decide to go to Iceland in the summer, winter, fall, or spring, you are bound to have the best time of your life. Don't forget to book all you need for your trip in advance, including rental cars for any Iceland weather, which you can get at great rates from Hertz Iceland.