Rent a full-size car in Iceland
Want to drive on the rugged terrain with a group of families and friends in Iceland? Want to be at maximum comfort and travel stress-free regardless of the Icelandic ever-changing weather and road conditions? Renting a large full-size car for your Iceland trip will be the answer.
Hertz Iceland has a wide selection of 2WD and 4×4 full size vehicles: the manual 4×4 Toyota Hilux Pickup truck, 4WD Kia Sorento with automatic transmission, 5 seats 4×4 Toyota Land Cruiser, a big 7 seater 4WD Toyota Land Cruiser and more.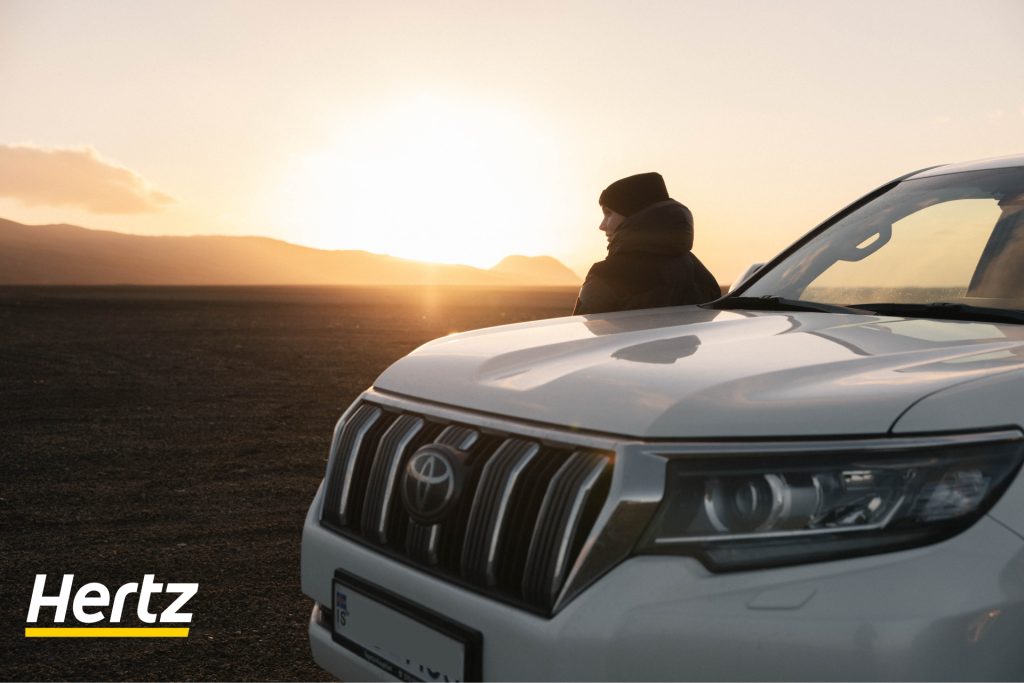 Our large cars can accommodate up to seven passengers with up to five pieces of luggage. If you need more luggage space, some models could also fit a rooftop cargo carrier, giving you all the storage space you need. Compared with our compact, intermediate vehicles, our full-size fleet can provide a lot more room for passengers to stretch their legs and seat in comfort. If you and your friends and families plan to travel along route 1 Ring Road, have a complete circle trip around Iceland, visit the famous natural attractions. Or even plan to visit the highland in summer; ride on the winter icy, snowy roads in wintertime; the full size cars are could always make sure your group could travel in style and ease.
Book your large car in Iceland today, and start your worry-free journey with Hertz Iceland. Check the availability by choosing a date.
Rates include
Unlimited Mileage, Collision Damage Waiver (CDW) & vat.