Passenger Van rental in Iceland
Navigating the captivating landscapes of Iceland is a breeze with Hertz Iceland passenger van rental services, providing an ideal solution for groups seeking to explore this stunning destination together. Whether you are planning a family vacation, a trip with friends, or organizing a group tour, our fleet of spacious and reliable passenger vans ensures that every journey is comfortable, convenient, and full of unforgettable moments. Let's dive into why Hertz Iceland stands out as your top choice, the diverse range of vans we offer, and everything you need to know to rent with confidence and ease.
Why Rent a Passenger Van in Iceland with Hertz?
Discovering the majestic landscapes of Iceland becomes an absolute delight when you choose Hertz for your passenger van rental needs. Hertz Iceland provides unparalleled service and a wide selection of high-quality vehicles to meet the diverse requirements of our customers. We understand that traveling in groups, whether it's with family or friends, requires a comfortable and reliable mode of transportation. That's exactly what we offer – spacious and well-maintained passenger vans and minibuses that ensure your journey across the country is nothing short of extraordinary.
Our fleet includes passenger vans with both manual and automatic transmissions in 4×4 and 2WD, catering to your personal driving preferences. With options that can accommodate up to 16 passengers, we have the perfect solution for large groups looking to explore the stunning sights of Iceland together. By choosing Hertz, you're opting for a hassle-free experience, backed by our reputation for excellence and commitment to customer satisfaction.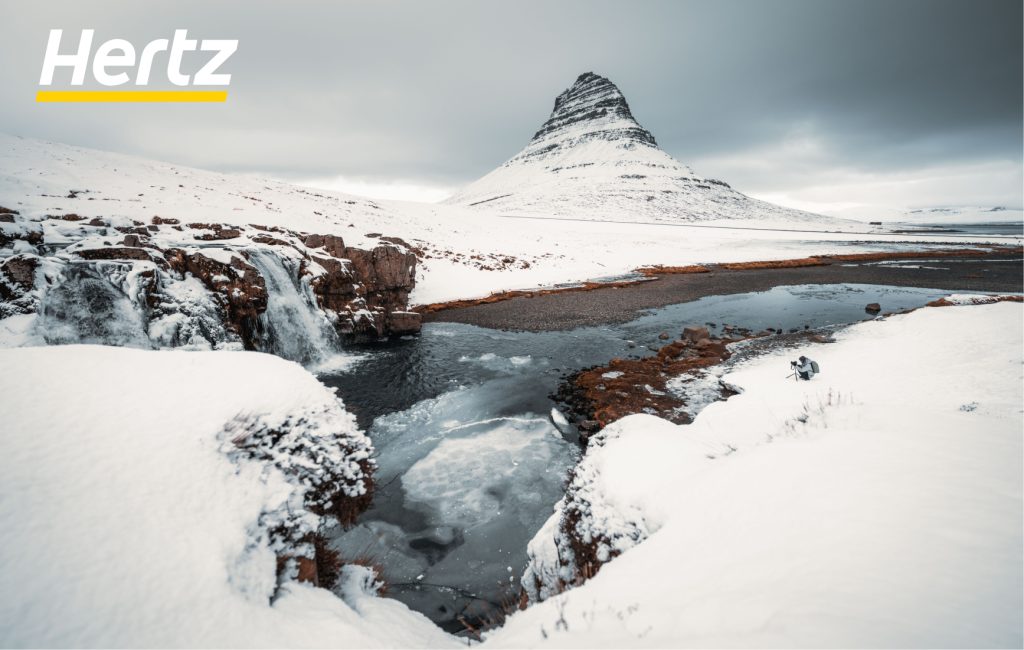 Explore Our Diverse Vans Fleet at Hertz Iceland
Embark on a journey through Iceland's breathtaking landscapes with a vehicle from Hertz Iceland's versatile fleet of passenger vans and minibuses, each thoughtfully selected to meet your travel needs.
Ford Transit: Our Ford Transit models come in 9, 14, and 17-seater options, ensuring ample space for larger groups. Renowned for its reliability, this van provides a comfortable and secure ride for everyone on board. For adventurers eager to traverse Iceland's more challenging F-roads, our 4×4 variants of the Ford Transit are available and permitted on these mountainous roads during the summer months when they are open to public.
VW Caravelle: Elevate your Icelandic adventure with our VW Caravelle 9-seater, available in both 4×4 and 2WD configurations to suit your driving preferences. Choose between automatic and manual transmissions to find the perfect match for your journey. This van offers a blend of space and comfort, ensuring every passenger enjoys the ride.
VW Caddy Maxi: The 7-seater Caddy Maxi is a fantastic option for smaller groups or families. Its 2WD and manual transmission make it a reliable and easy-to-drive choice, providing ample room for passengers and luggage while maintaining a compact and maneuverable size.
Mercedes Benz Sprinter: Experience the pinnacle of utility with our 15-seater Benz Sprinter. This vehicle ensures a seamless driving experience, even at full capacity, and is an excellent choice for groups seeking both comfort and style.
To enhance your journey, select models in our fleet can opt for special devices such as headphones and speakers, transforming your travel time into moments of joy and entertainment. With Hertz Iceland, you have the freedom to choose the perfect passenger van or minibus to suit your adventure, ensuring that every mile of your Icelandic journey is nothing short of extraordinary.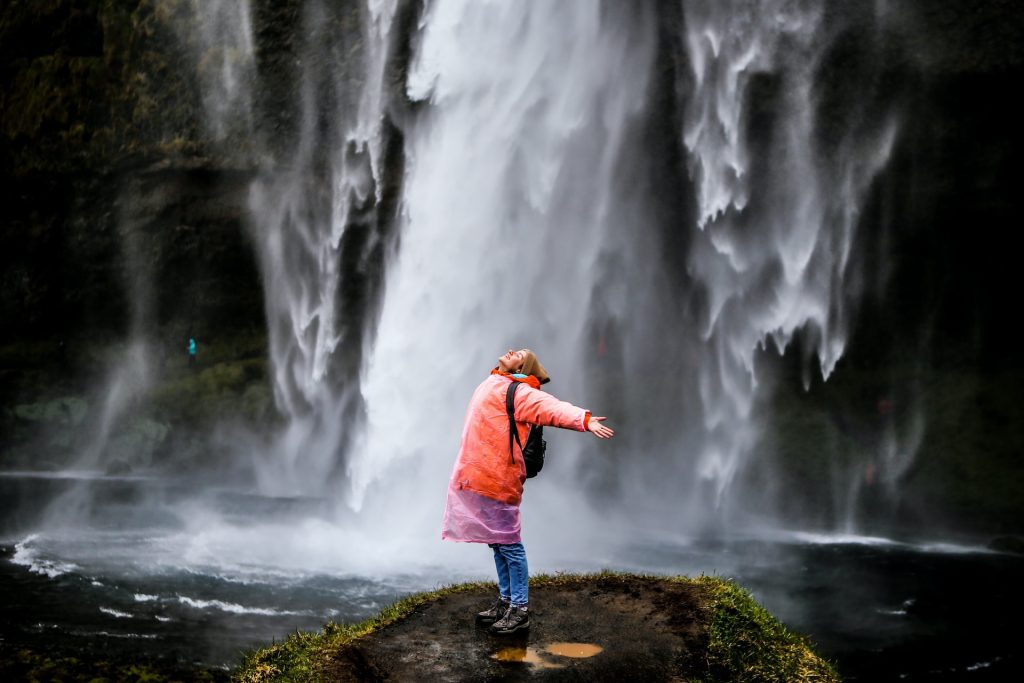 Requirements for Renting a Passenger Van with Hertz
To ensure a smooth rental experience with Hertz Iceland, there are certain requirements that customers need to be aware of:
Special Driving License: For certain models in our fleet, such as the 14-seater Ford Transit, the 15-seater Benz Sprinter, and the 17-seater Ford Transit, a special driving license is required. Ensure that you have the necessary documentation before picking up the vehicle.
Booking in Advance: To secure the vehicle that best suits your needs, we recommend checking availability and booking your passenger van or minibus in advance, especially during peak travel seasons in Iceland.
Pick-up and Drop-off: Our user-friendly online booking system allows you to choose the most convenient location for picking up and dropping off your rental, providing flexibility for your travel plans.
By renting a passenger van with Hertz Iceland, you're choosing a trusted partner for your Icelandic adventure. Explore the country in style and comfort, with the assurance that we've got all your transportation needs covered. Start planning your journey today, and get ready for an unforgettable experience on the road.