Iceland may technically be part of the European continent, but it's not part of the European Union. For that reason, Iceland has its own currency and unique way of operating when it comes to paying for goods and services.
If you're planning on travelling in Iceland, it's important to know what to expect before you visit so you're adequately prepared. This can help you avoid higher exchange fees and know when you'll need Icelandic cash. Plus, we include some information about tipping and some money-saving tips! Read on to learn everything you need to know about Iceland's currency.
Related links: Rent a car in Iceland; Driving in Iceland: essential info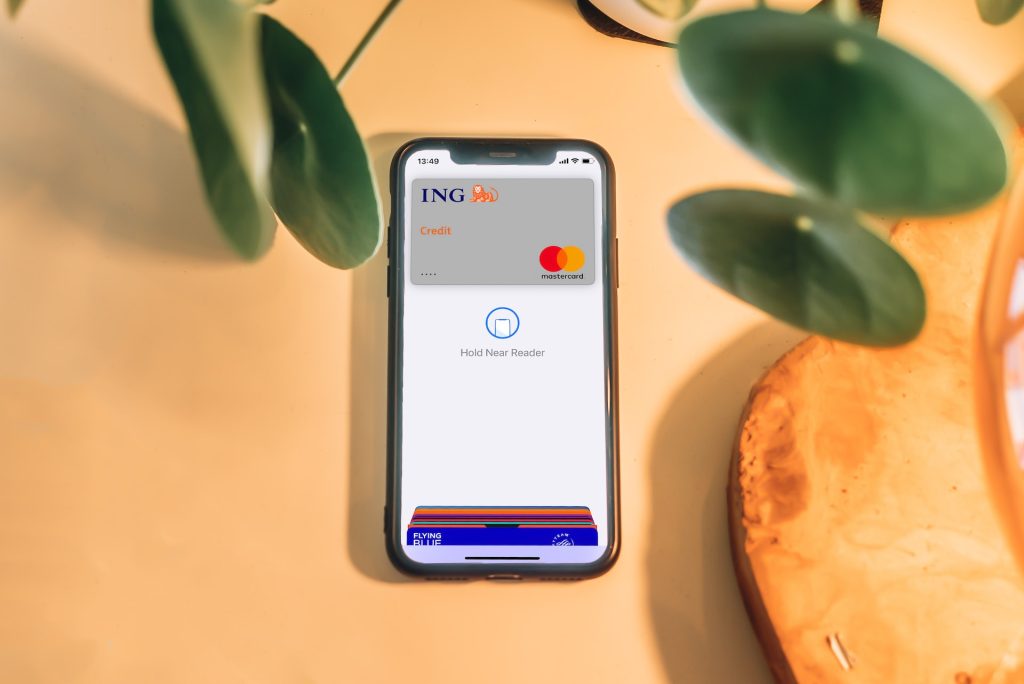 Table of Content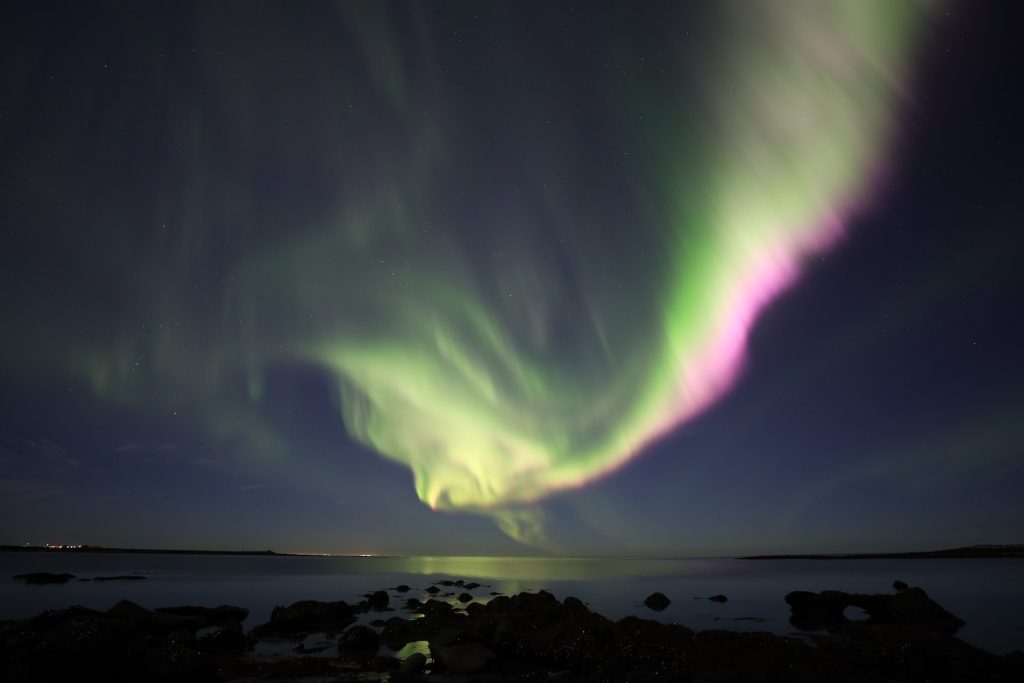 What is the currency used in Iceland?
Iceland uses the Icelandic krona or ISK. You may also see it displayed simply as "KR". We don't use or accept Euros, as Iceland isn't part of the European Union.
We always recommend paying for everything in Iceland using ISK, regardless of whether or not other currencies are accepted. You may come across restaurants, tourist hotspots, tours and hotels that will accept an alternate currency, such as USD, but not without extra cost to you, tho it is uncommon.
The exchange rate that you will pay when paying with foreign currency will typically not be favourable. So, you're better off exchanging your foreign money for Icelandic krona when you arrive at Iceland's certified financial institution that will give you a good rate. Or, you can simply pay using a debit or credit card but always choose to pay with ISK when prompted.
Do I need to pay with cash in Iceland? How much cash should I bring?
You don't have to prepare any cash when travelling in Iceland. Credit cards (or debit cards/prepaid cards) and contactless payment methods are widely used in Iceland. You can pay with your card in almost every store and restaurant in Iceland. The only situation where you might have to use cash might be if you are shopping in a flea market or buying food at some unmanned booth. But usually, you will find a POS to pay with a card.
If you are will feel unsafe without having some cash during your trip, we also recommend exchanging a small amount of Icelandic krona (for example, 1000 to 5000 ISK) with you. But at all times, we always recommend you assume that nowhere accepts foreign currency, so you're always prepared.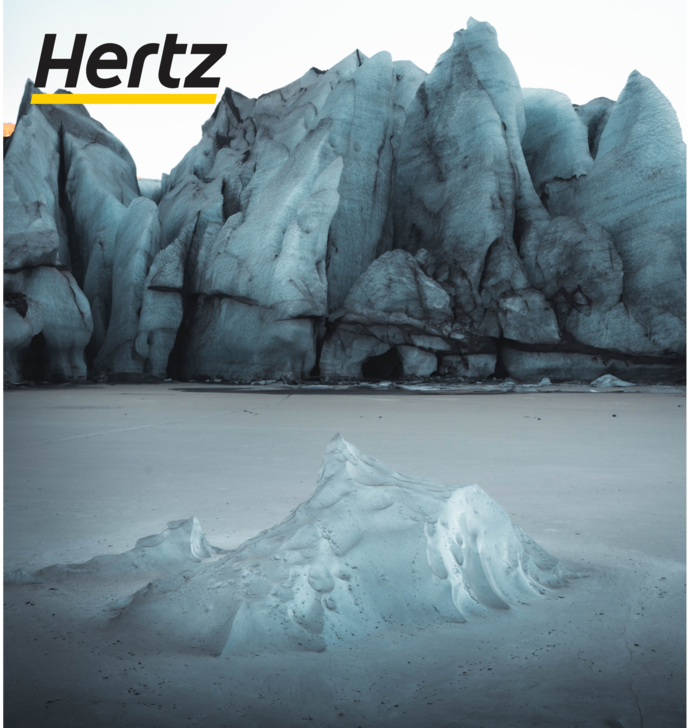 Bank notes and coins in Iceland
In Iceland, you will find five main coin denominations, 1, 5, 10, 50 and 100. The Icelandic krona is further divisible into aurar, which is the same as cents, but you're very unlikely to see them since they are no longer accepted. For banknotes, the Icelandic krona has denominations of 500, 1000, 5000 and 10000. One other thing to keep in mind is that you'll notice that a decimal point is used in place of a comma when talking about currencies in the thousands. For example, 1,000 will be 1.000, 5,000 will be 5.000 and so forth.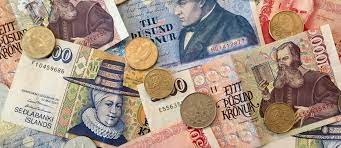 How much is approximately 1 USD to ISK? The exchange rate of ISK to USD and other currencies
As of October 2022, 1 USD is about 145 ISK. This rate constantly fluctuates, so it's a good idea to check it prior to exchanging your currency or pulling money out of an ATM. You can see up-to-date exchange rates using a currency converter app like My Currency Converter & Rates or XE Currency Converter. You can also visit the Icelandic banks' websites: like Landsbankinn or Arion Banki and use our local currency converter online and check the latest exchange rate.
We recommend downloading one of these apps or visiting the websites before you travel to Iceland, making it easier and more convenient to check rates quickly once you're in Iceland.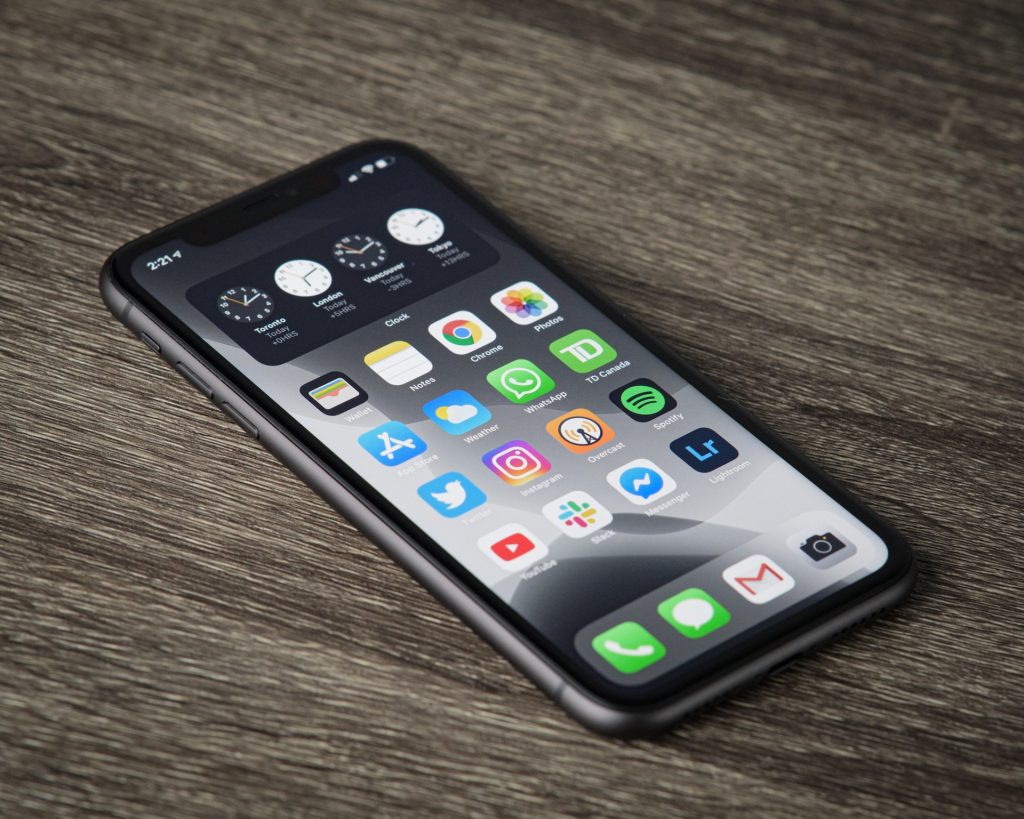 Do you need to exchange currency before visiting Iceland?
When you're preparing for your trip to Iceland, it never hurts to keep tabs on exchange rates and aim to exchange some of your currency to ISK when the rate is favourable for you. That said, it's not necessary to exchange currency before visiting Iceland. Most of Iceland is extremely card-friendly. Even small local stores will typically accept card payments, so you won't need to rely on cash. Most locals pay with card as well. There are a few instances where you will need cash, including to use public bathrooms, take the local buses and pay vendors for items at flea markets. There may even be places where you must pay by card, such as for rental cars in Iceland.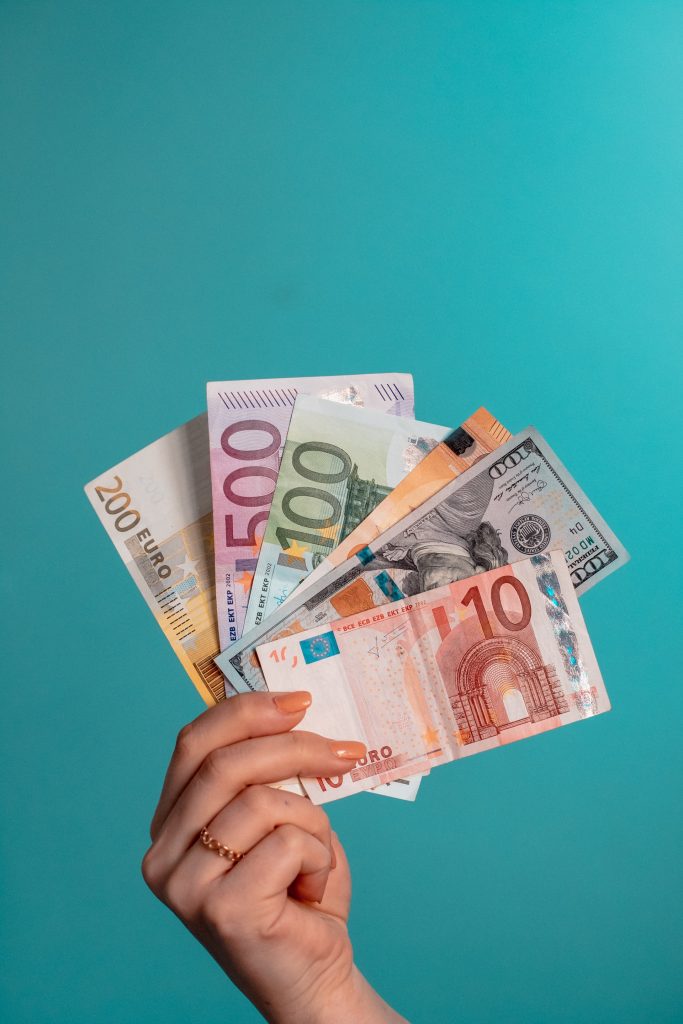 Where to exchange currency in Iceland?
If you do want to exchange currency, you can do so once you arrive in Iceland. You won't see many specific money exchange shops in the towns of Iceland, not even in Reykjavik. So, the best option is to exchange your money at Keflavik International Airport when you arrive. There is an Arion Bank in the arrivals hall and also a desk in the departures area. Alternatively, you can exchange currency at any of the banks in Reykjavik. We recommend exchanging any currency before leaving Reykjavik, as banks are few and far between when you're travelling in the more remote areas of Iceland.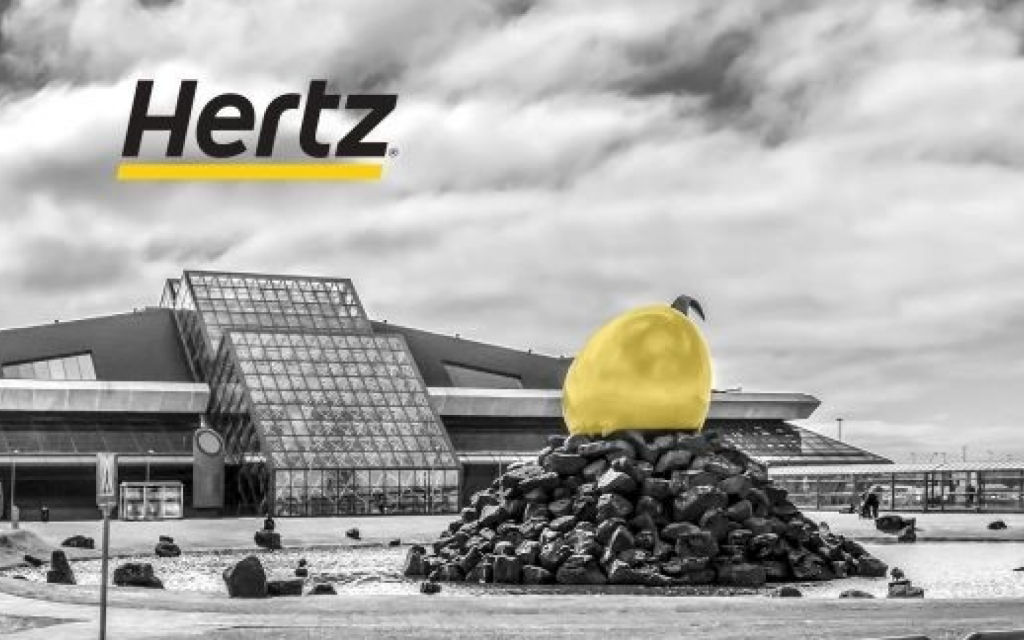 Paying for fuel/gas in Iceland
If you're travelling in Iceland, you're likely doing so with a rental car. It's hands down the best way to get around the island and visit all the attractions you want to see on your trip. If you're driving, then you'll need to refuel. If you're stopping in bigger towns like Reykjavik or Akureyri, you will have no trouble finding regular gas stations with attendants where you can pay in either cash or card. But many of the gas stations in Iceland are unmanned. These self-service stations are very common in Iceland, especially in more rural areas, and you'll need a card with a pin number to pay. For more information about paying for fuel in Iceland, check out these car rental tips and our rental vehicle guide.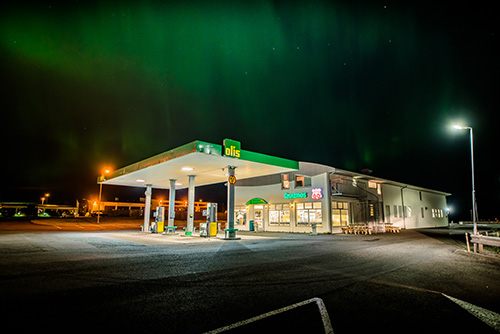 Is food expensive in Iceland?
Food in Iceland tends to be more expensive than in other European countries as many food products are imported, which can drive the price up. Both dining out and purchasing from grocery stores can seem pricey compared to what you're used to at home, depending on where you're from. A meal at an inexpensive restaurant will run you about 2500 KR (or around 17 USD), while a three-course dinner for two at a mid-range restaurant will cost about 14000 KR (about 98 USD). You'll pay about 440 KR (3 USD) at the shops for a loaf of bread and 1824 KR (12.70 USD) for 1kg of local cheese. These prices are just to give you an idea of what to expect.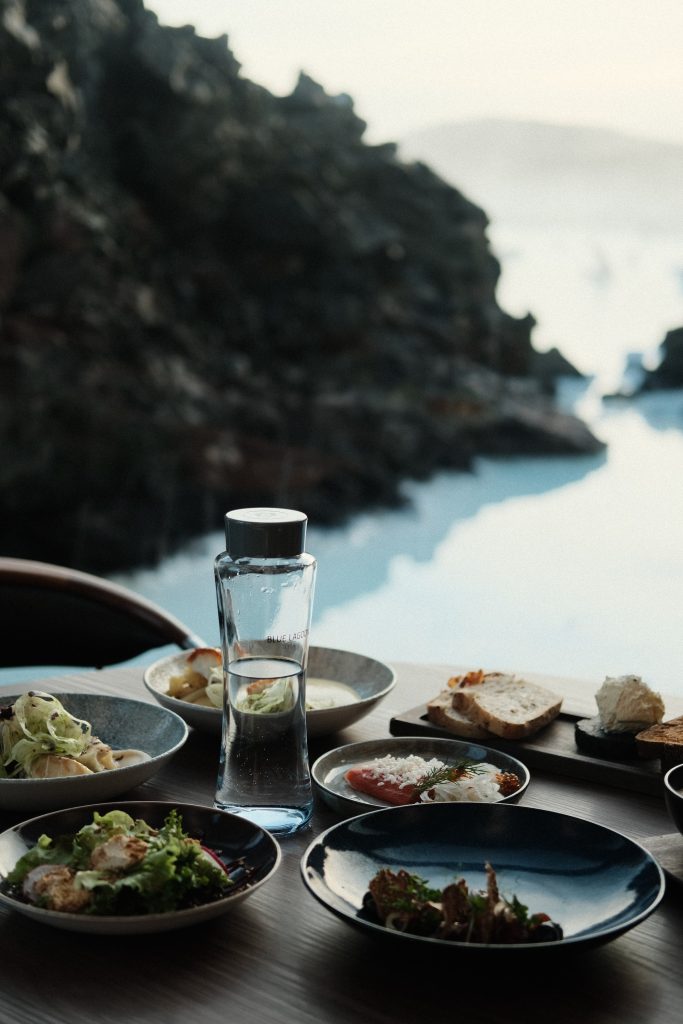 Tax-Free Shopping in Iceland
Don't forget to ask for a tax-free receipt when shopping in Iceland! Your purchases may be eligible for a tax rebate, and with such high VAT in Iceland, you can get quite a bit of money back. VAT is currently 25.5% (although it's less on some specialized goods). If you purchase items, like souvenirs, gifts or clothes, that cost more than 6000 KR, you can get the taxes back when you leave the country (this does not apply to food or drinks). Just ask for a tax-free receipt from the cashier when you make purchases and save the receipts. When you leave Iceland, take your receipts to the customs office at KEF airport and then they will provide you with your refund.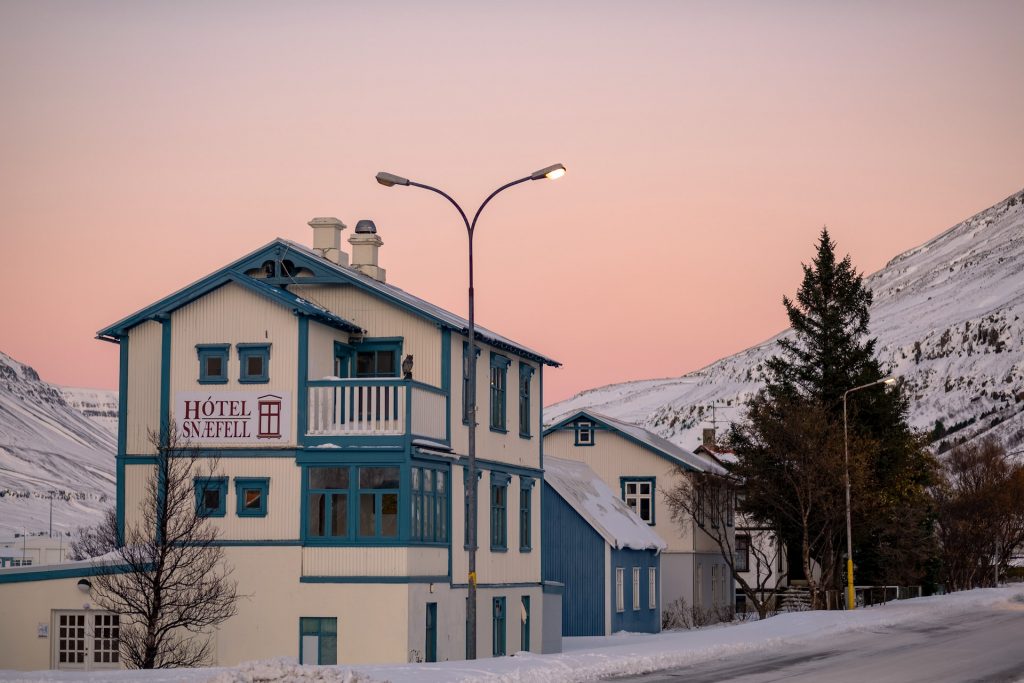 Duty-Free in Iceland
Typically, you'll only find duty-free shops in the departures area of an airport, enabling you to purchase products without taxes on your way out of a country. But at Keflavik International Airport, there is a duty-free shop in both the departures and arrivals areas. This gives you an excellent opportunity to save some money on goods like alcohol and tobacco that you need for your time in Iceland. In Iceland, you can only purchase alcohol from Vínbúðin, a licensed liquor store. You can't purchase alcohol from anywhere else except duty-free in the airport, and you need to be 20 years old or older. It's much cheaper to buy your alcohol from duty-free on your way into the country than to buy it all from the liquor stores, so we recommend buying as much as you think you'll need when you land.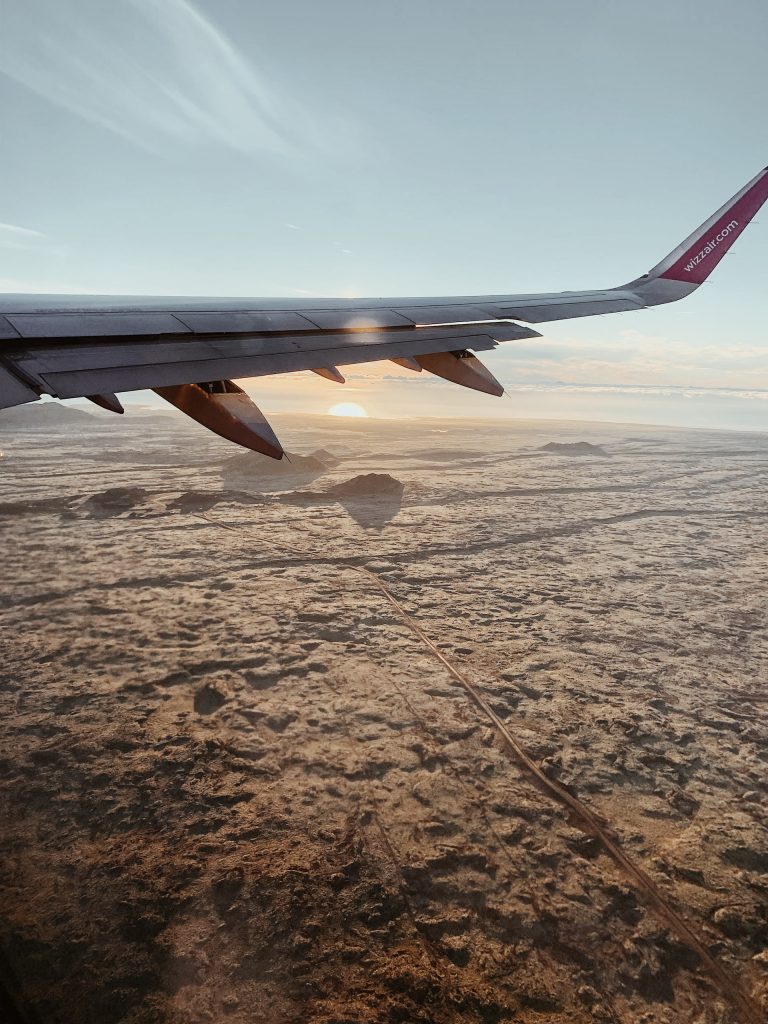 Iceland currency FAQs
All of your questions about Iceland currency answered here!
Can I use Amex in Iceland?
American Express credit cards aren't as commonly accepted as Visa or Mastercard. In Iceland, the same general rule applies, and we recommend having a backup method of payment in case Amex isn't accepted. In places with high volumes of tourist traffic, like restaurants and hotels, it's more likely that American Express is accepted than at small, local vendors.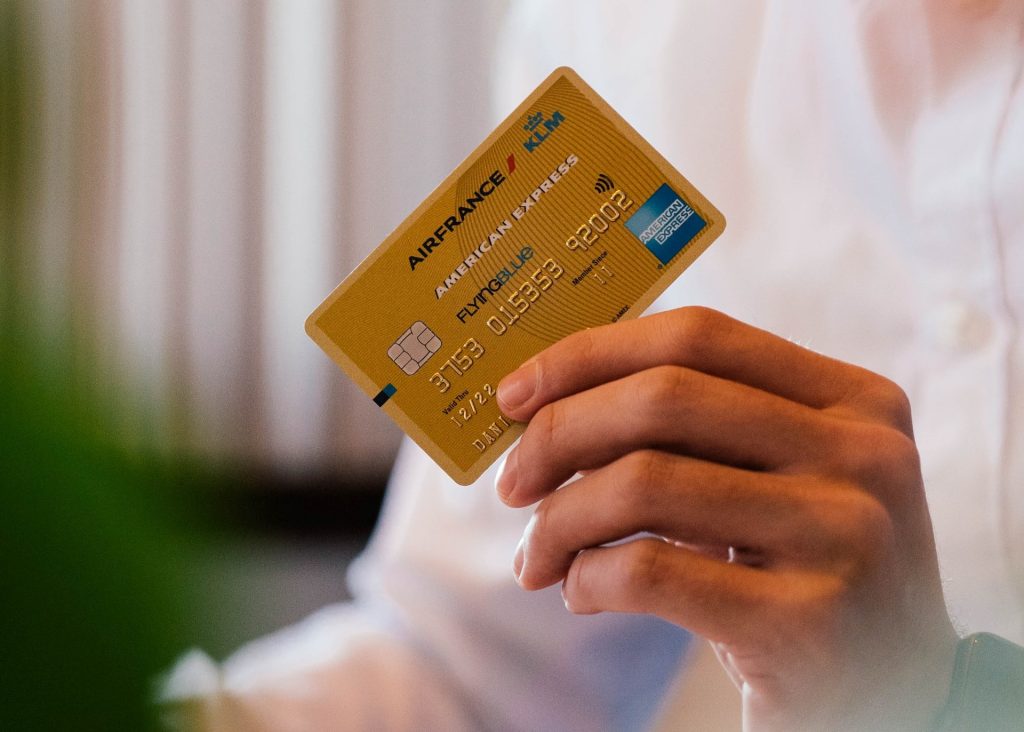 Can I use mobile pay (Google Play or Apple Pay) in Iceland?
Iceland is incredibly progressive regarding technology, and you will likely be able to use your mobile payment method of choice in urban areas like Reykjavik. But whenever you leave the city limits, you may run into restaurants and stores that cannot accept mobile payments. It's best always to carry a backup payment method and not to rely on mobile payment options, especially when doing road trips around Iceland.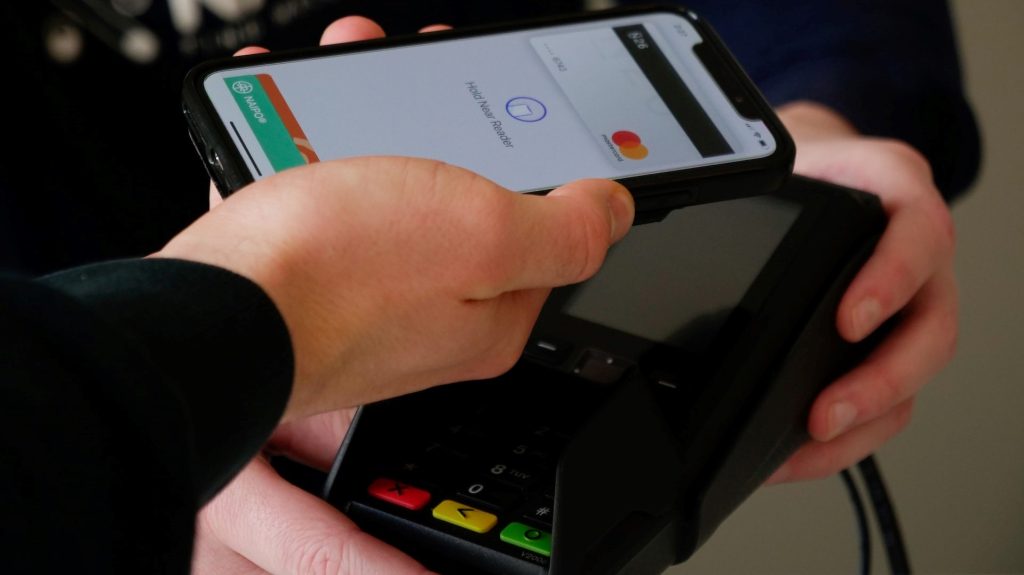 Can I use a prepaid card in Iceland?
You can absolutely use a prepaid card/ debit card when travelling to Iceland. Prepaid cards can help you avoid the foreign transaction fees often associated with debit and credit cards. You can typically get a prepaid card from your bank or any currency exchange (bureau de change) in your home country. Since Iceland doesn't have them, you'll need to get a prepaid card before visiting.
A Kindly reminder: if you are renting a car with Hertz Iceland, you MUST have a credit card to rent a car. We DO NOT accept prepaid or debit cards for the rental. Please refer to our rental requirement page and learn more about the things that you need for renting a car with us.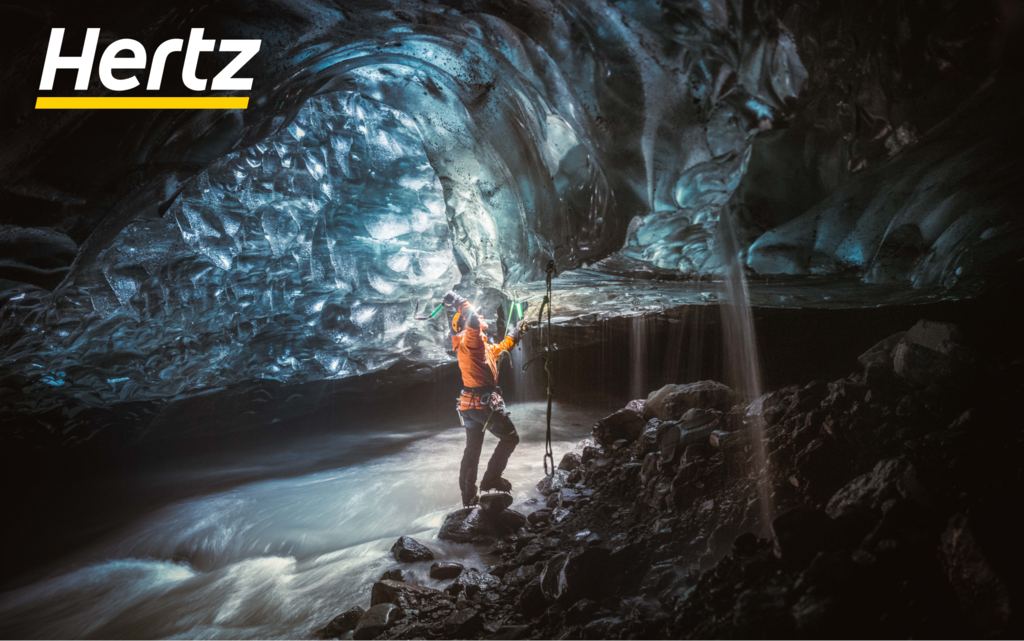 Do I need to tip in Iceland?
Tipping is not part of the culture in Iceland, so it's not required. Prices at bars, restaurants, hotels and attractions have the cost of gratuity built-in, which is then passed on to staff in the form of higher wages. The same applies to taxi drivers, so you may pay a higher fare, but that already includes the gratuity. Of course, no one would ever turn down a tip, but it's unnecessary.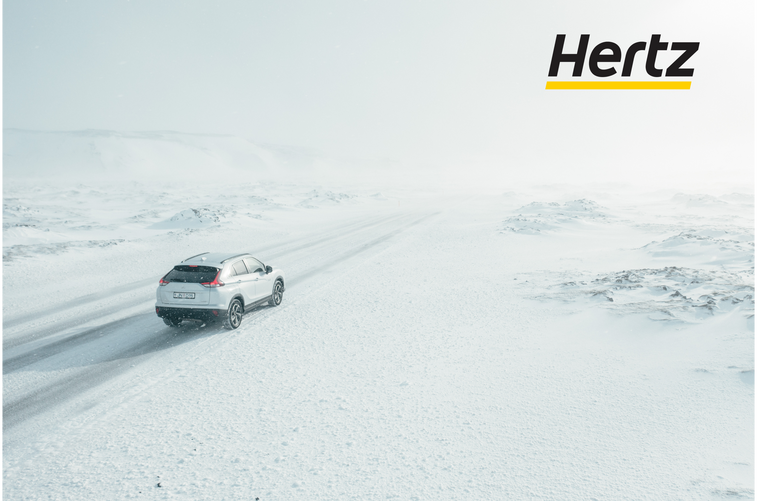 Iceland money-saving tips
Iceland may be notoriously more expensive than other travel destinations, but there are many ways that you can cut costs and save some extra money. Here are some insider tips to help you save money when travelling in Iceland.
Do your grocery shopping at Krónan, Bónus, or Nettó. Avoid 10-11, which is much more expensive than other grocery stores in Iceland.
Avoid bottled water. Iceland has some of the cleanest, purest natural freshwater in the world, thanks to the glaciers. Don't waste your money on bottled water when tap water is just as safe and pure.
Try to limit how often you go out to eat since eating out is the fastest way to blow through your budget. Dining out is incredibly expensive in Iceland, so try to avoid it by packing your own lunches for long drives and choosing accommodation that has kitchen facilities available.
Visit in the off-season. Everything, from rental cars to accommodation and tours, will be cheaper in the fall, winter and spring months, as there is less demand during this time.
Avoid taking taxis. Renting a car is always the best way to explore Iceland. Taking taxis will add up incredibly fast, with a 10-minute cab ride costing over 1400 ISK or about 10 USD (and 10 minutes won't get you very far in Iceland!)
Purchase your alcohol from the airport's duty-free shop.
Take advantage of the public Wi-Fi around Reykjavik to reduce roaming charges.
Visiting free attractions, such as some of the more remote Icelandic hot springs, a free walking tour of Reykjavik or hiking.
If you do visit in the summer, consider camping.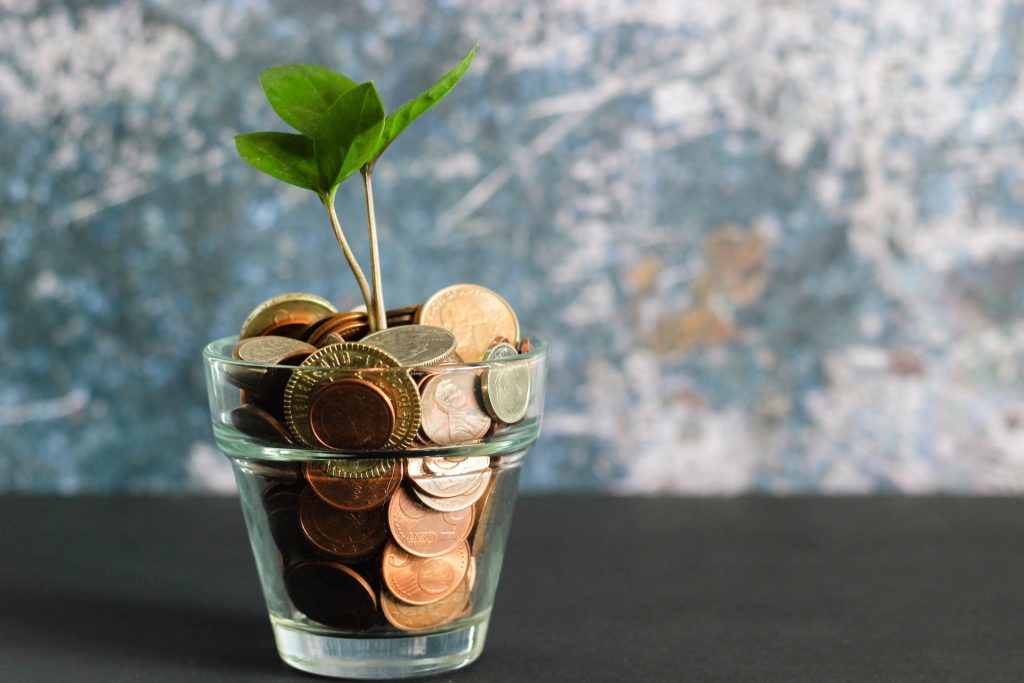 Most importantly: book your rental car in advance
The best way to get a good deal on a rental car in Iceland is by booking in advance and at opportune times of the year. Car rental prices in Iceland are cheapest during February, March and November, so visiting during these times is the best way to save some money. Regardless, you can check out the different rental cars available and enter the dates you'd like to visit to get a quote for how much it might cost you.
Iceland currency guide
Understanding the currency in Iceland isn't challenging, but as with any new currency, it's helpful to know what to expect in advance. When you're budgeting and planning for your trip, it's important to consider currency to make sure you're getting the best exchange rate and can find ways to save money during your time in Iceland. Travelling by rental car will always be the best way to explore Iceland, and booking your car online and in advance is the best way to get deals on the rate. Book your car with Hertz Iceland now, and you'll be able to pick your car up in the arrivals hall of the airport when you land and head right to your first destination!