Iceland has always been one of the world's top road trip destinations, but with "van life" going viral, travelers are realizing that they can save money and road trip more comfortably in a camper van. Why pile into a small vehicle when you can travel around Iceland in your very own home on wheels?
Having an Iceland camper van rental means that you have the freedom and flexibility to stay overnight at campsites of your choice. Not only does that allow you to immerse yourself in nature, but it also saves you tons of money on accommodation. Campsites are much cheaper than hotels, and since you're combining your accommodation and transportation costs into one, it's an excellent option for budget travelers. Campervans also have considerable space, meaning if you come to Iceland with a group, you can split the costs.
While a cozy, warm hotel room or Airbnb might be a better option in the winter, there is nothing like experiencing Iceland's great outdoors by renting a campervan in the summer. Renting a camper during the summer months is incredibly popular among the local Icelandic community as well.
If you're considering an Iceland camper van rental, it's important to know what the best vans are, where you can rent them and how much you can expect them to cost you.
Related link: camper van and motor home rental in Iceland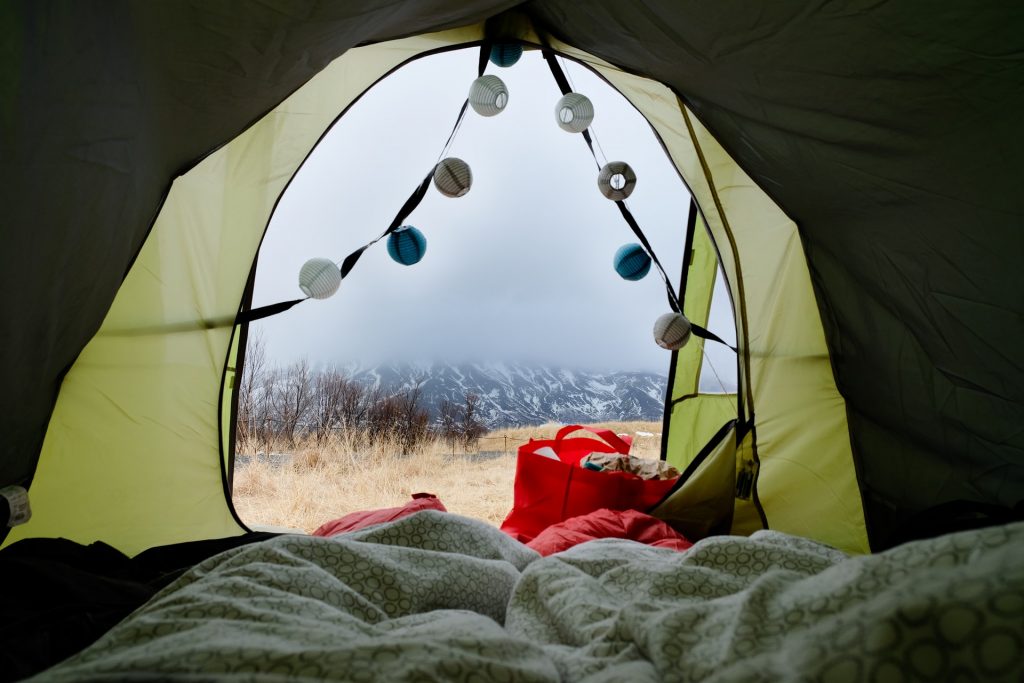 Table of content
What is the best time to drive around Iceland with a camper?
As with driving a campervan in any country, you wouldn't want to get stuck camping in cold, snowy weather. The weather in many countries is predictable enough that camping from spring to fall is generally OK. But this is not necessarily true for Iceland.
The weather in Iceland is incredibly unpredictable, especially in the winter. The last thing you want is to end up stranded somewhere when a huge snowstorm rolls in. The roads can also become icy, and the temperature can drop very low. Some areas of Iceland may be inaccessible during the winter, such as the Westfjords and Highlands.
Summer will always be the most enjoyable time to rent a campervan in Iceland. Summer in Iceland falls between the end of June and mid-to-late September. If you want to ensure that you have good weather, then this is the best time to visit. The summer is also the only time of year where you can guarantee that all campsites will be open, as most may be closed during the shoulder season, depending on their location. In Iceland, it is the law that if you're planning to sleep in your campervan, you have to stay at a campsite. You can't just park up anywhere.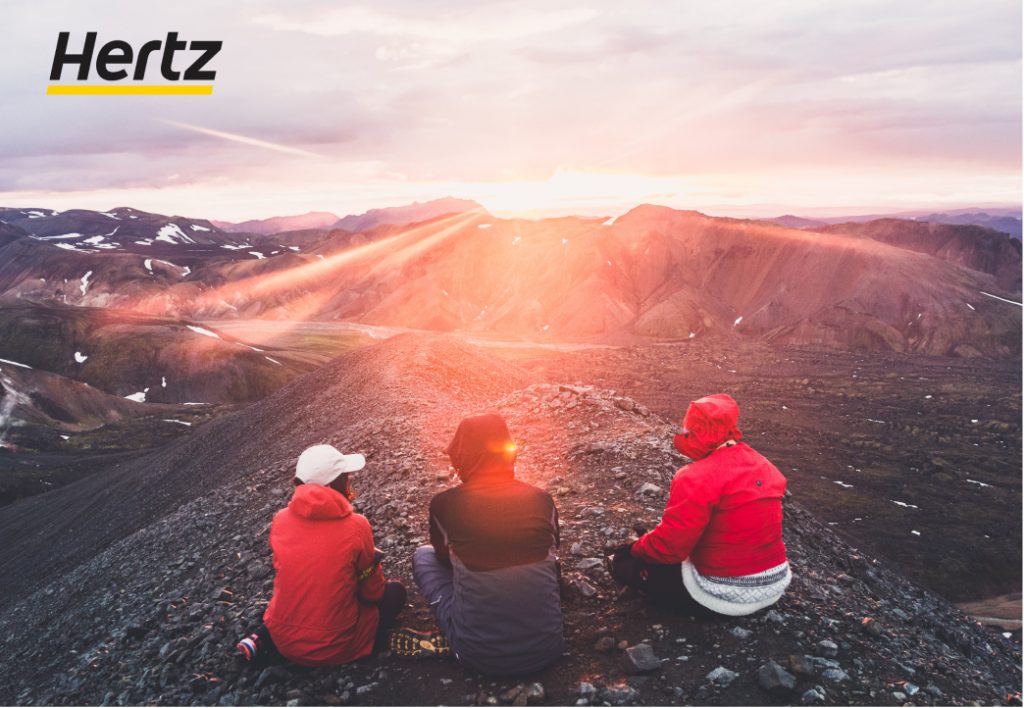 Traveling around Iceland in the summer also means that you'll have a better chance to spot some of Iceland's amazing wildlife, such as puffins, arctic foxes, deer, and a variety of different whales such as orcas, humpbacks, sperm whales, and blue whales.
That said, there are some reasons you might consider renting a campervan in the spring or fall. Fewer people visit Iceland in the shoulder season, and with lower demand comes lower prices. Campervan rentals are more affordable during the spring and fall months, so even though you might risk cooler temperatures and rains, you'll save some money.
On top of that, there are fewer tourists, so you won't have to compete with big crowds when visiting Iceland's most famous attractions. One of the top things that bring tourists to Iceland is the chance to see the northern lights, which are only visible between September and March. So, if you come in the summer, you likely won't get a glimpse. If you do decide to rent a campervan in Iceland during the shoulder season, you'll definitely want to make sure it's a 4×4. BUT, considering the actual weather and road conditions during Iceland's winter months, we DO NOT recommend you to camp and stay in a campervan during winter time.
What camper do you need for your trip?
When you rent a camper van in Iceland, you are essentially getting your hotel and transportation in one, so it's essential that it's both in good condition and suits all your needs. Before choosing a camper van, you need to consider the following factors:
How many people are traveling in your group?
How much luggage will you be bringing?
What locations are you planning to visit? And what routes will you be taking to get there?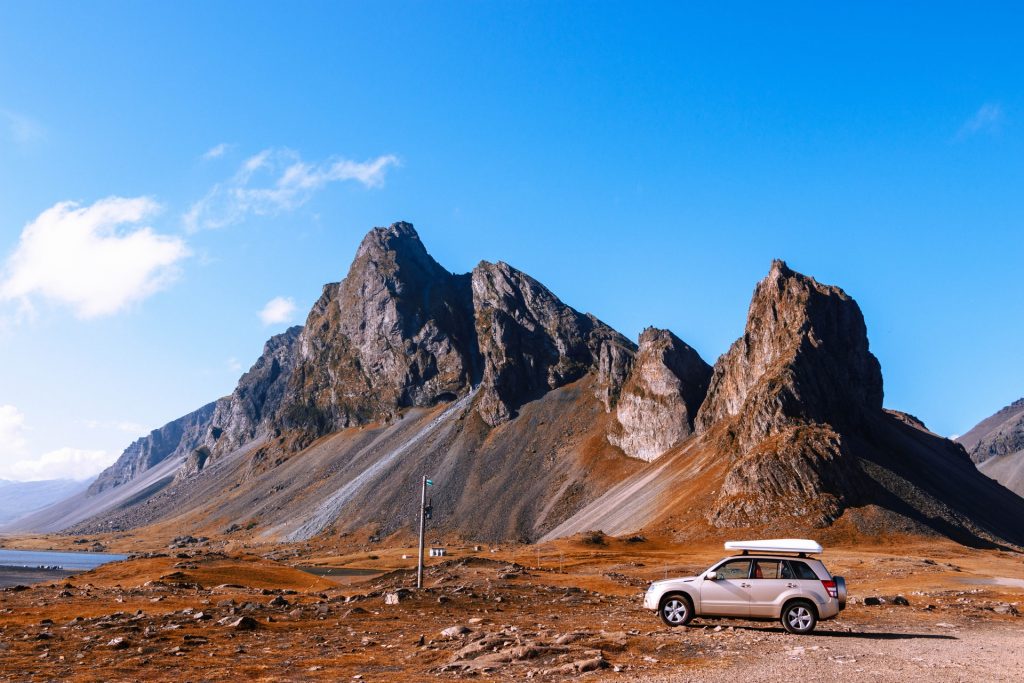 Hertz Iceland offers camper van and motorhome rentals that comfortably sleep between 2 and 4 people. There are also both 2WD and 4WD camper van options. The one that's best suited to you will depend on where you'll be going, the time of year, and what roads you'll be driving on.
One important thing to note is that only 4×4 vehicles are allowed on Iceland's F-roads. F-roads are mostly unmaintained, highland roads that enable you to access more remote areas of Iceland. These roads are often gravel, steep and some even traverse water, so you'll definitely need a 4×4 camper.
If you're traveling to Iceland on your own or as a couple, the VW caddy beach camper will likely do the trick. They are 2WD, but they are the most affordable options and will allow you to access most areas in the summer, as long as they are located on the Ring Road.
Those planning to head to the highlands or Westfjords will need a 4WD camper van. Hertz offers the Toyota Hilux Camper, which is 4×4 and sleeps three people.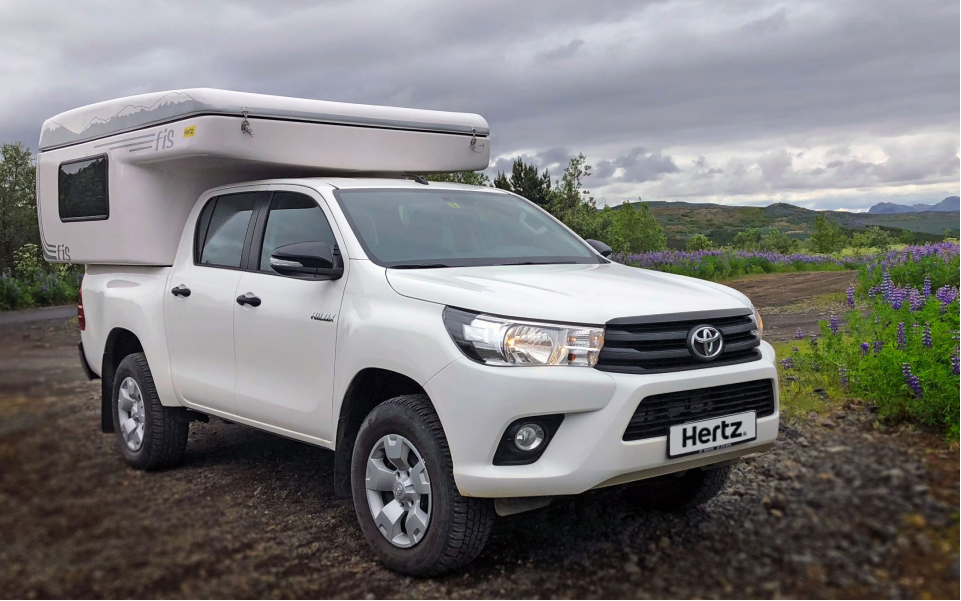 Lastly, if you've got a group of up to four people and want a more comfortable, enhanced camping experience, then you can go with the motorhome. This home on wheels has a toilet, shower, fridge, two beds, and a dining table, plus all the utensils, kitchen gear, and cleaning supplies you need. The motorhome will not be able to access the Highlands though.
Regardless of which of the three options you go with, you can rest assured that they are all in tip-top condition. Hertz offers high-quality campervan rentals with low mileage, so you don't need to worry about breaking down in the middle of your adventure. The best part is you can pick up your campervan directly from the Keflavik airport arrival hall and start your trip the minute you step off the plane.
Do you need a 4×4 camper in Iceland?
If you plan to use any F-roads while on your road trip in Iceland, you will require a 4×4 campervan. Even if you're visiting in the summer, these roads are still off-limits to 2WD vehicles. Even if you're not planning on taking any of the F-roads, if you're visiting in the fall or winter, then we highly recommend a 4WD since the roads can become very icy and slippery.
If your road trip in Iceland will be during the summer, and you only plan to stick to the Ring Road, then you should be OK with a 2WD camper van.
How much does it cost to camp with a camper van in Iceland?
The cost of renting a camper van in Iceland depends on the date and time you're coming and the model of van you want to rent. You can calculate your rental cost using the search widget here.
If you wonder how to operate and use the Hilux Camper and Motorhome before renting the car, you can refer to our Iceland Hilux camper user manual and Iceland motorhome user manual for more information.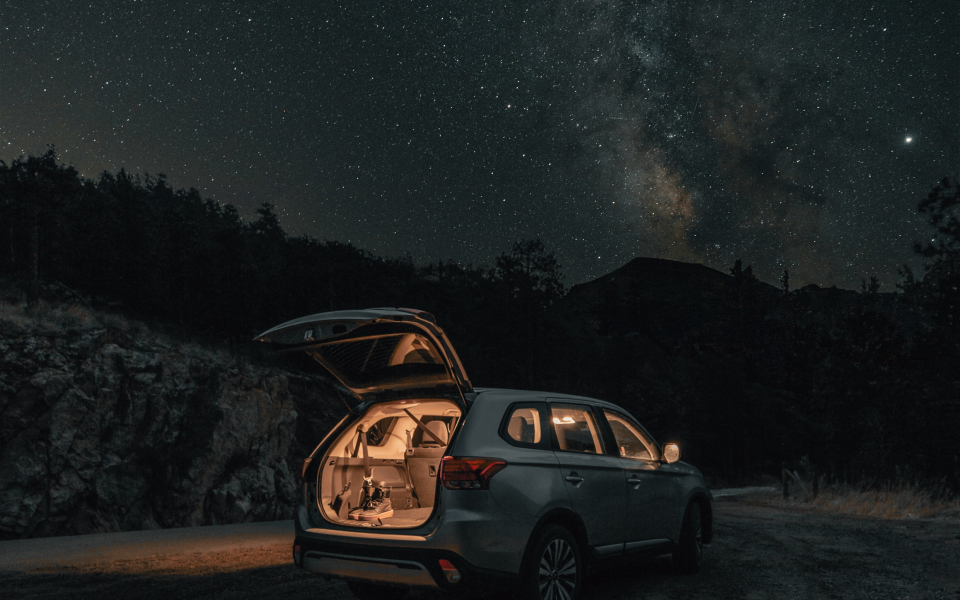 Where can you go with your campervan in Iceland?
During the summer season in Iceland, you can go just about anywhere with a campervan, as long as you're following the Ring Road. If you want to check out the F-roads, you'll need a 4×4 campervan. If you're unsure of your exact route when visiting Iceland, then it's always a safe bet to rent a 4WD, just in case you decide you want to head off the main roads.
Some of the main attractions that you can access with a campervan include:
The golden circle
Blue lagoon
The south coast (including Skogafoss, Seljalandsfoss, Jokulsrlon glacier lagoon, and black sand beach)
East Iceland (including Egilsstaðir, Seydisfjordur, Borgarfjordur Eystri and Breiddalsvik)
The north (Akureyri, Husavik and Lake Mývatn)
Westfjords (with a 4×4)
Snæfellsnes peninsula
If you plan to visit in the fall or winter, you won't be able to visit as many places since you will need to base your route around what campsites are still open. As mentioned before, in order to sleep in your campervan, you will need to stay at a campsite. During the fall and winter, you can usually still find campsites that are open along Route 1 Ring Road. We DO NOT recommend you rent a campervan and camp during the winter months. But if you decided, we would recommend renting a 4×4 if you're visiting during the fall or winter.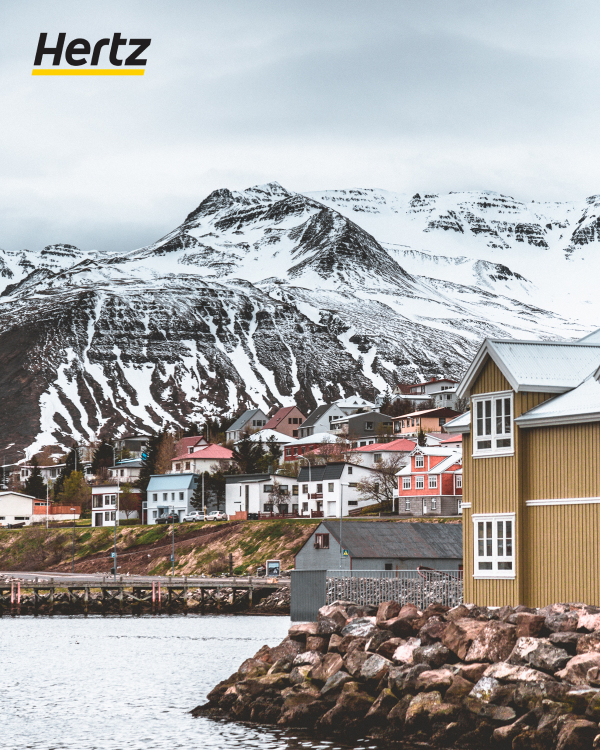 Can you camp in a regular van in Iceland?
So, what about just renting a standard van and sleeping in that? Technically, you are allowed to sleep in a standard van as long as you spend the night on an established website. But we don't really recommend going that route since standard vans are not designed for sleeping overnight. The heating system is not set up to keep running overnight, and you don't want to end up freezing all night or using up more fuel than necessary. If you want to be comfortable and cozy, renting a good campervan for your trip is highly recommended.
Tips for traveling in a camper in Iceland
If you're considering traveling in a camper in Iceland, here are some valuable tips to make your trip as stress-free as possible. If you're not used to doing campervan adventures, there are things that are often forgotten. Here are our top tips:
Make sure you meet all the rental requirements and get your licenses ready before renting a campervan.
Always give yourself more time than you think you'll need. Iceland might not look super big on a map, but it takes about seven days just to get around the Ring Road (if you want to experience it properly). That's not taking into account the time it would take you to explore other areas like the Highlands or Westfjords. We'd recommend at least a ten-day campervan trip to Iceland if you don't want to miss out on anything.
Some campervans do not have a shower or toilet, so make sure you plan on having to stop to use facilities. Many campsites will have shower facilities, but you can also take advantage of showers at gyms or swimming pools.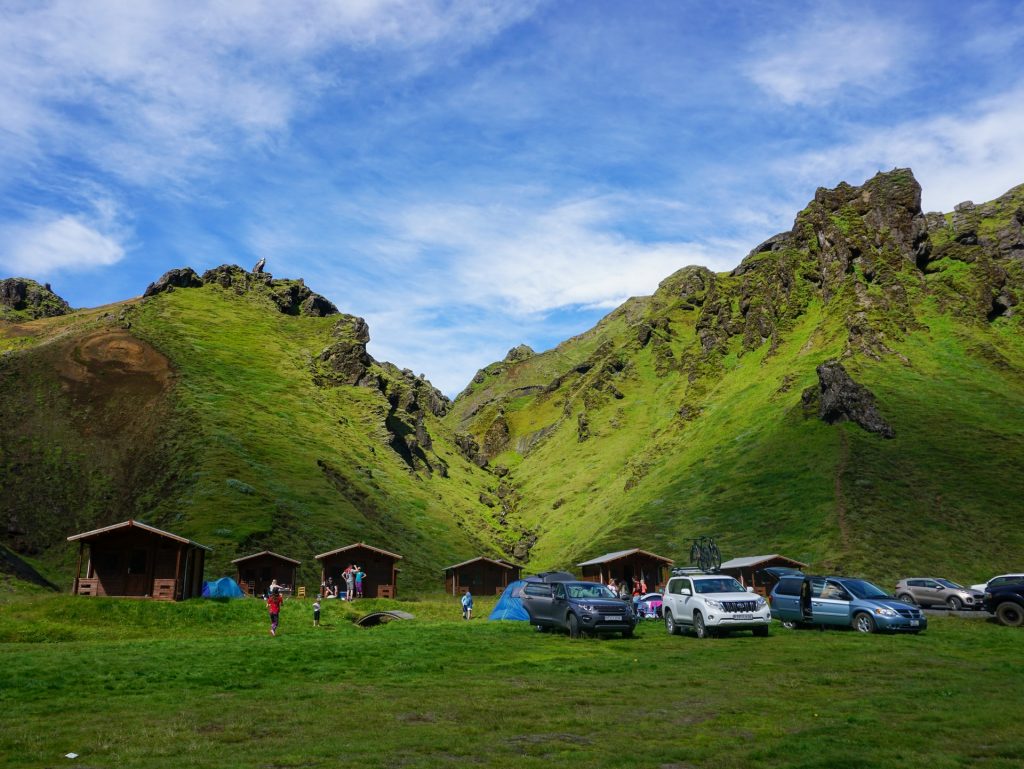 Bring warm clothes. No matter what time of year you visit Iceland, you'll likely need warmer clothes, especially in the evening.
Don't assume that there will be restaurants everywhere you go. While Iceland has many restaurants in the towns and villages, you'll be camping and won't always have food at your fingertips. Campervans come with everything you need to cook your own meals, so stock up on food supplies before heading to more remote areas.
Bring hiking and outdoor gear. One of the best parts about Iceland is its range of natural wonders. There are many opportunities for hiking and other outdoor activities like caving, kayaking, golfing, and fishing. If you're interested in taking part in any of these activities, make sure you bring the necessary gear.
Be prepared to drive manual. Most of the campervans in Iceland are manual transmission. So if you can only drive an automatic than your options will be more limited.
Book your camper van with Hertz Iceland
Renting a campervan to explore Iceland is one of the best ways to truly experience everything that Iceland has to offer. Not only will it provide more flexibility in where you can stay, but since it's your accommodation and transportation in one, you can also save a lot of money.
Campervan rentals in Iceland are very popular and therefore in limited supply. It's always best to book your campers online and in advance, to ensure that you are able to secure the campervan that you want during your travels in Iceland.
If you are struggling to figure out what is the best campervan option for you, or need any advice regarding car rentals in Iceland, feel free to contact us via email at hertz@hertz.is.
Book a rental car or campervan in Iceland with Hertz today, and have it waiting for you at the airport when you arrive!