One of the hardest things about going on vacation is packing. You only have a small amount of space to fit everything you need for your trip, so it's important to choose each item wisely. There's nothing worse than arriving at your destination and realizing you're missing something important, but you also don't want to take up valuable space with things you won't use.
Packing for a self-drive trip to Iceland can be especially difficult as the weather conditions can vary drastically. That's why we've created the best Iceland packing list to help you determine what to take and what to leave at home on your Iceland adventure. We include packing lists for each season and what rental car is best.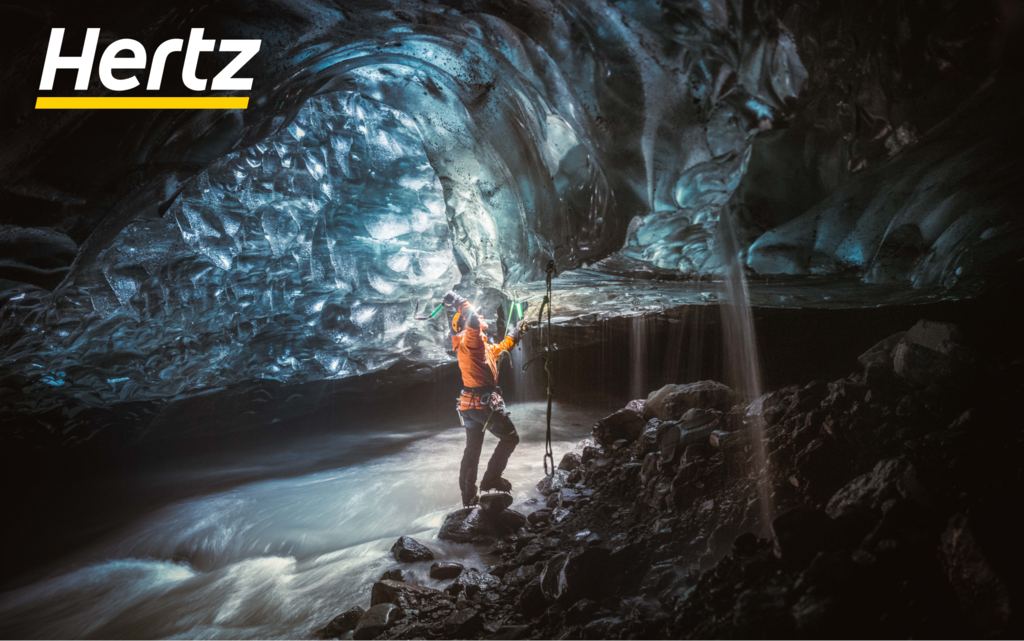 Table of content
Packing for Iceland: rule of thumb
No matter what season you are self-driving Iceland, a few general rules will always apply. Always pack layers, even in the heart of summer. The temperature can change drastically from day to night, and having layers means you can adapt accordingly.
On top of that, you should always be prepared for any type of weather. It might look sunny when you leave your hotel, but an hour later, it could be raining or snowing. Storms occur even during the summer, and you don't want to be caught outside without proper gear. It's better to carry a few extra layers just in case than to end up wet and cold.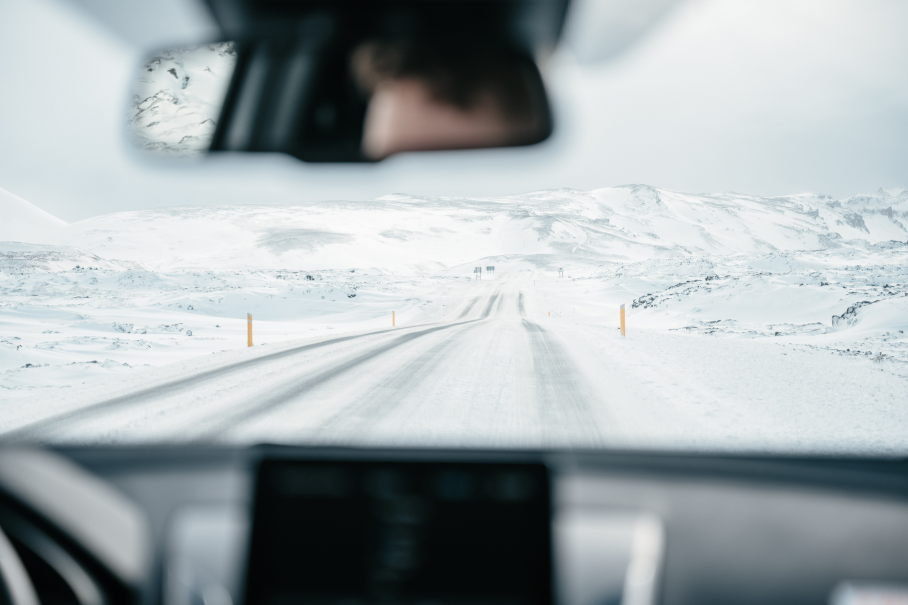 Iceland spring packing list (April and May)
Spring in Iceland is short compared to other countries, only spanning the months of April and May. The weather in Iceland during the spring season can still be relatively chilly, with temperatures hovering around 3°C (37°F). During this time, Iceland can still experience snow and even has an odd snowstorm, so keep this in mind when packing and planning your itinerary. Here are the most important things to pack for Iceland in the spring:
1. Weatherproof jacket
A Weatherproof jacket will be your best friend during the spring in Iceland. It will keep you dry and protect you from the wind if harsh weather hits. Plus, it's easy to layer on top of base layers or sweaters.
2. Hiking boots/sturdy shoes
Iceland is the outdoor adventurer's dream. Many of the attractions and activities here are outside, so you need a good pair of sturdy shoes or hiking boots that provide solid support and grip.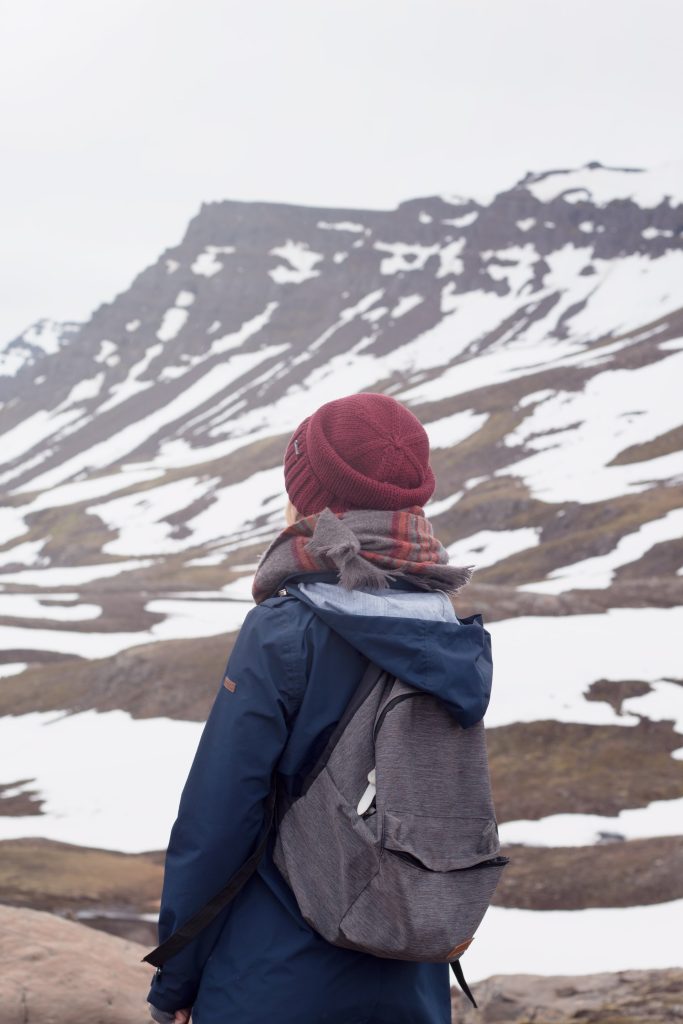 Make your shoes are waterproof since you'll likely be in areas with melting snow, or you may get caught in the rain.
3. Base layers/thermal underwear
A good set of base layers is needed for basically all seasons in Iceland. Depending on the length of your trip, you shouldn't need more than one or two options since they won't be visible underneath the rest of your clothes. Base layers will keep you at a comfortable body temperature and allow you to add on layers as needed if it gets chillier.
4. Hat and gloves
Even on spring days when the temperature goes up to 9°C (48°F) you'll still want something to cover your ears and hands. The wind in Iceland can make the temperatures feel cooler than they are, especially if you're out on the glaciers.
5. Fleece layer
An insulating layer will likely be necessary between your base layer/thermals and your outer shell jacket. You can also use a warm fleece sweater as your jacket on sunnier days when you don't require wind and rain/snow protection.
6. Comfortable pants
Most of Iceland's activities involve moving around, whether that's hiking on glaciers, going to see waterfalls, going horseback riding or snowboarding. You want to be comfortable during these activities, so avoid packing too many pairs of jeans and try to focus on lightweight hiking pants that you can wear over a pair of thermal underwear or leggings.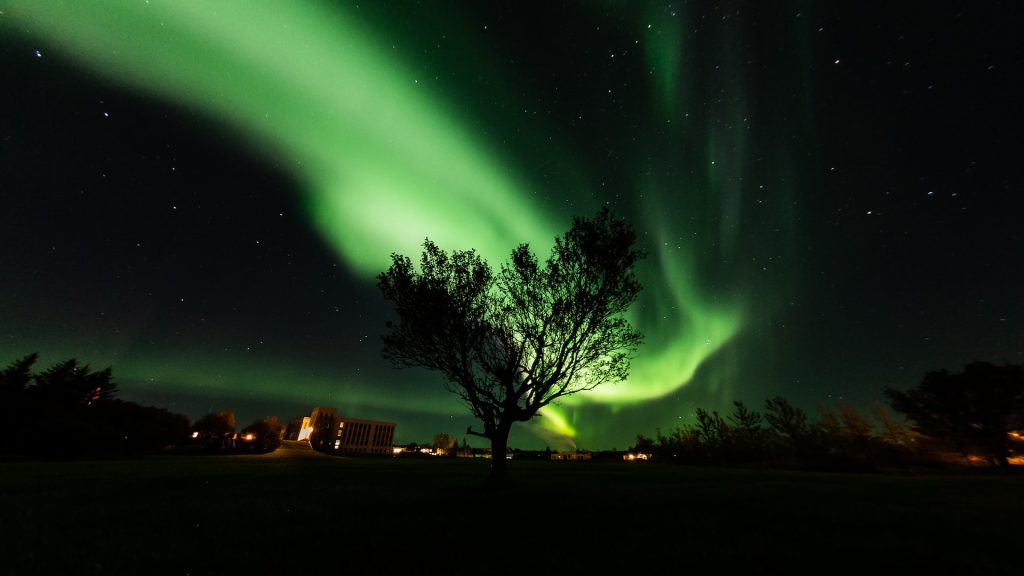 Best rental car for your spring self-drive trip
The best rental car for your spring self-drive trip in Iceland will depend on your itinerary and the route you intend to take. If you're planning an entire trip around Route 1 Ring Road, then we recommend a bigger 4X4.
Although the road is paved, some areas could still be slippery or snowy during spring. If you are only visiting the South Coast or Golden Circle, then a smaller rental car, like an economy or compact car, might be acceptable for a small group; just be sure to keep an eye on the weather forecast.
For the Westfjords, you'll definitely want a 4X4 Jeep or SUV since there are roads that are more challenging to drive. The Highlands are NOT accessible during the spring months, so you won't be able to drive up there.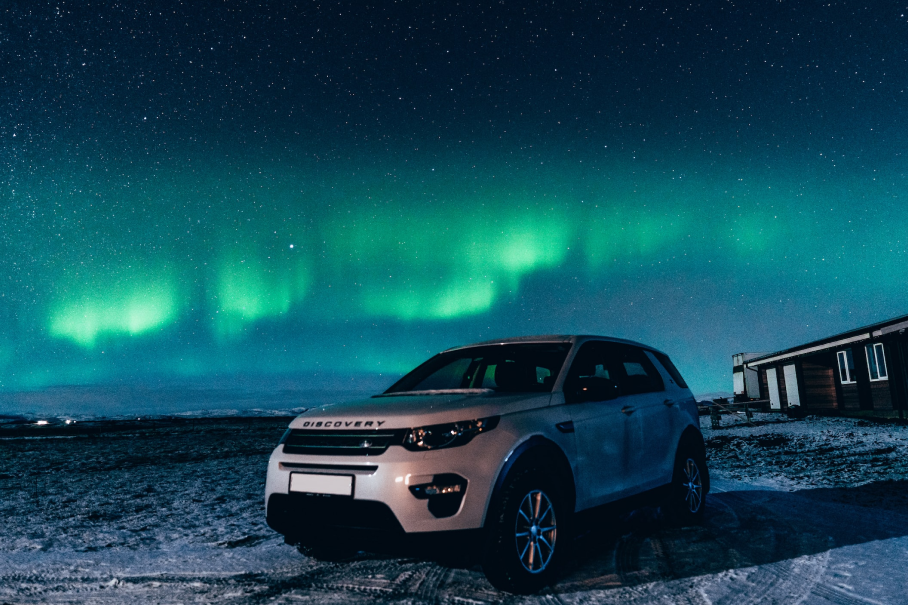 Iceland summer packing list (June to August)
The summer in Iceland is the warmest time of year, so it's no surprise that it's also the busiest. Visiting Iceland during the summer means taking advantage of the midnight sun, meaning more hours in the day to explore Iceland and visit attractions.
The average temperature in Iceland during the summer is around 12°C (55°F), and the days are drier. There is a chance of rain though, and the wind can make it feel a bit cooler than it is. If you're heading to Iceland during the summer months, here are some of the essential items to pack: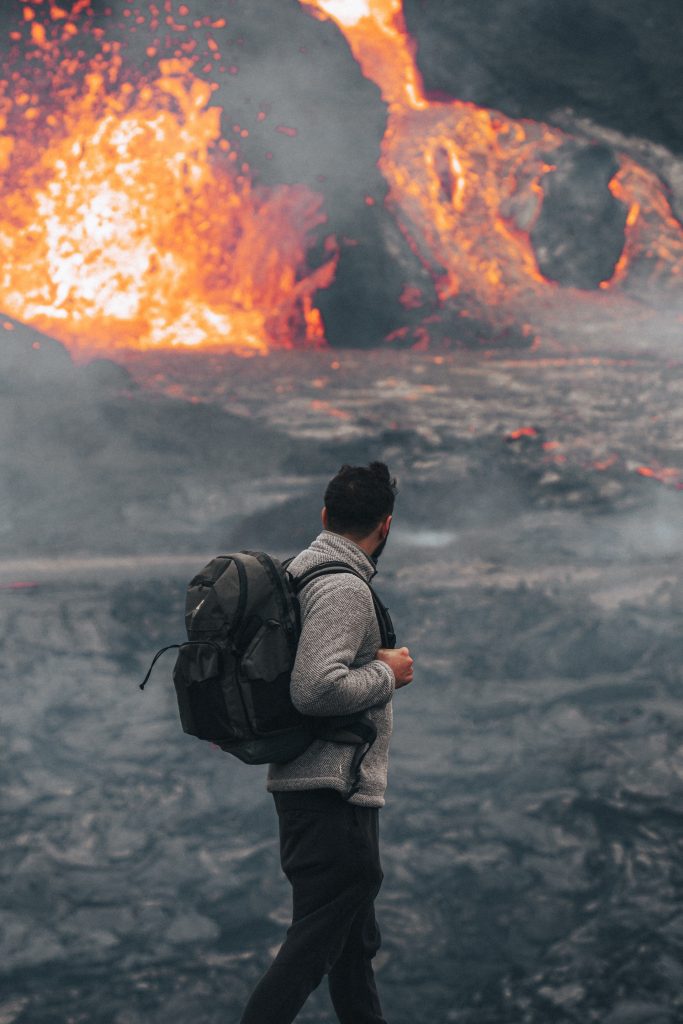 1. Sun protection
You will spend most of your time in Iceland outdoors during the summer. It's almost always daylight, even throughout the night (that's why they call it the midnight sun).
Because of that, you must protect yourself from the sun, whether or not it looks sunny outside. Bring a cap to block the sun from your face and some suntan lotion for exposed skin. Sunglasses are also essential, especially since you'll be driving and require good visibility.
2. Weatherproof jacket
A lightweight, weatherproof jacket is also essential in the summer months. Although it rains less than in the spring, it's still likely that you might experience rain on your trip. Plus, you'll always encounter mist and spray from the waterfalls, which are Iceland's top summer attractions.
3. Swimsuit
You may not be sunbathing and swimming at the beach, but Iceland has something even better – hot springs. Even the summer high temperatures are still crisp enough that you'll welcome a warm soak in a hot spring.
4. Hiking boots/shoes
Your hiking boots will definitely get good use in Iceland during the summer while you're on one of the many hikes and walks around the country. Many waterfalls, rock formations and lookouts require you to hike to reach them, so a sturdy pair of hiking boots/shoes are essential. They should also be waterproof as they are guaranteed to get wet, and there's nothing worse than putting on a pair of wet socks.
5. Lightweight pants and tops
Lightweight and breathable clothing is critical to pack during your summer trip. Even though it may not be super warm outside, you might work up a sweat when on a hike. Breathable clothing, with a weatherproof outer layer, is the perfect combination to keep you comfortable during your trip. You won't need shorts, but a pair of athletic pants or hiking pants is a good idea.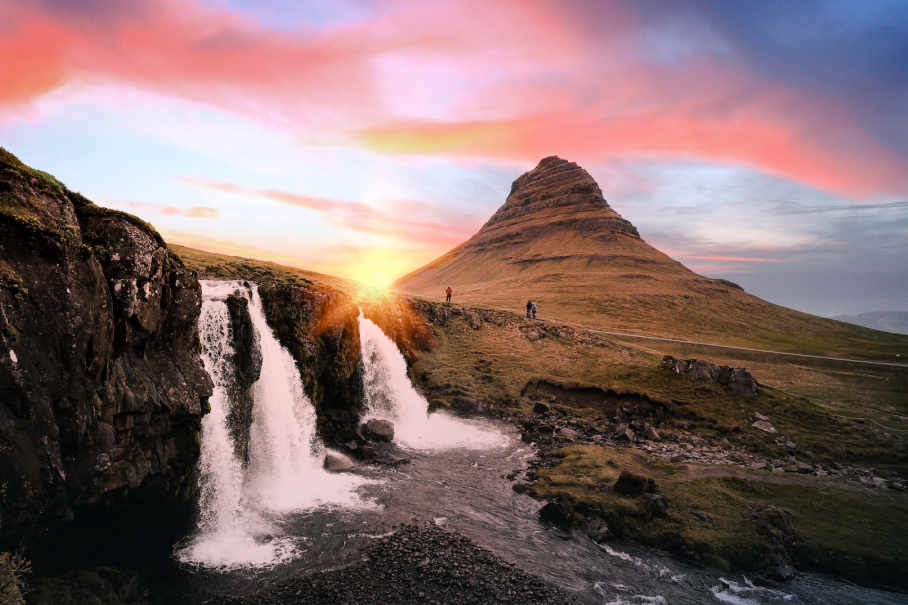 Best rental car for your summer self-drive trip
During the summer months, the roads should be clear on major routes. An economy or compact car will be fine, even when driving Route 1, but you might want an intermediate or full-size if you have a larger group.
The same applies when driving the South Coast or Golden Circle. For the Westfjords, we always recommend a 4X4 SUV, even in the summer, since some roads can be more challenging to navigate. You'll likely want to take advantage of the opportunity to visit the Highlands since summer is the only time of year they are accessible, but keep in mind that 4WD vehicles are required by LAW to drive in this area.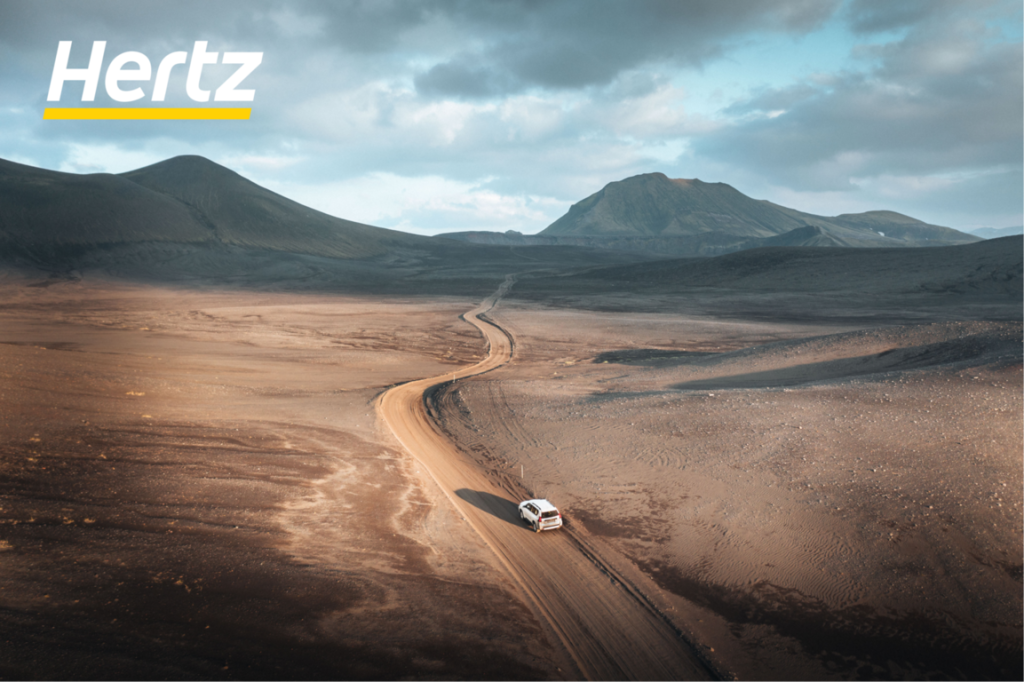 Iceland autumn packing list (September and October)
Just like the spring in Iceland, the autumn is relatively short. Only September and October are classified as autumn, and the weather will begin to drop quite a bit in October when the daylight hours decrease.
The average temperature is still relatively mild in September, around 10°C (50°F), and drops to 7°C (44.6°F) in October. Autumn is also the wettest time in Iceland, so raingear becomes even more critical. Here are some important things to pack for an Iceland self-drive trip in autumn:
1. Raingear
Again, we want to reiterate the importance of raingear when visiting Iceland during the autumn months. It's typical to have a sunny morning and then for the weather to change abruptly and the rain to roll in. You will almost definitely experience some rain on your trip, so pack a waterproof jacket (with a hood), rain pants and waterproof boots or shoes to ensure you stay dry.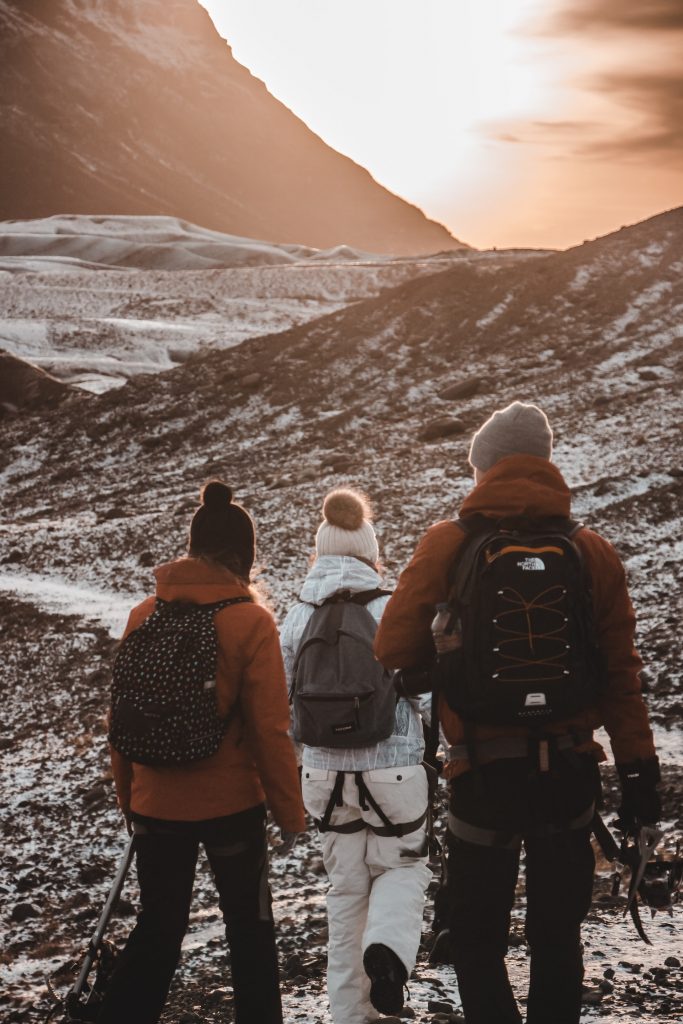 2. Waterproof backpack
Make sure that you bring a smaller backpack that you can take with you on excursions where you can pack your phone, wallet, extra layers, water and camera. It's imperative your bag is waterproof to keep your belonging safe if there is rain, or if you get wet from the waterfalls.
3. Warm sweater
You will need a warm sweater to wear underneath your waterproof jacket for portions of your trip. The temperature does begin to drop during this season, and keeping warm will make the experience more pleasant for you.
4. Thermal layers
Like in the spring, pack some thermal underlayers to keep your heat in and the cold out.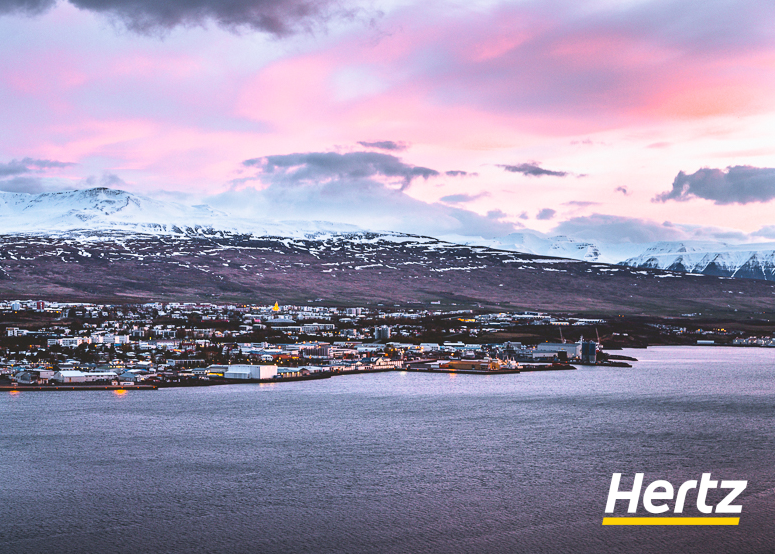 Best rental car for your autumn self-drive trip
During the autumn, you may not have to worry about much snow, but there is rain, which can still contribute to more challenging driving conditions. You can manage with small or large vehicles for a Ring Road trip, Golden Circle or South Coast road trip (whatever suits your group).
That said, we would recommend a larger car with 4WD ability just in case of poor weather conditions. For the Westfjords, you'll definitely want to rent a 4X4 Jeep or SUV to handle some of the more challenging roads. The Highlands may also stay open into early September, so you may get a chance to visit there. Since they are all F-roads, you must legally have a 4X4.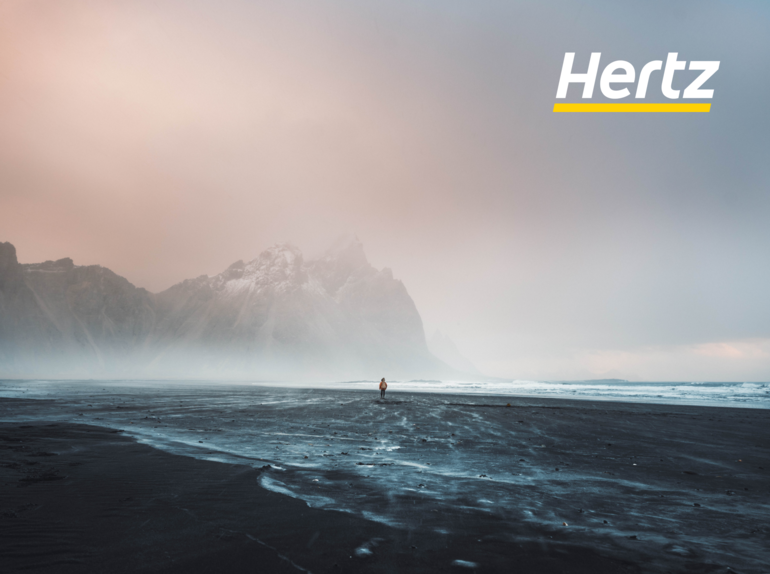 Iceland winter packing list (November to March)
Winter is Iceland's longest season, running from November to March. During this season, there is limited daylight and weather conditions can be hard to predict. The average temperature in Iceland during the winter is around 0°C (32°F), so it never gets too cold.
Still, the wind chill can make it feel cooler. It's right at the freezing point, which is the optimal temperature for snow and snowstorms, which you'll likely experience on your trip. You'll need to pack a bit extra during the winter to ensure you're prepared for any conditions you might encounter. Here are some essential things to remember to pack in the winter months: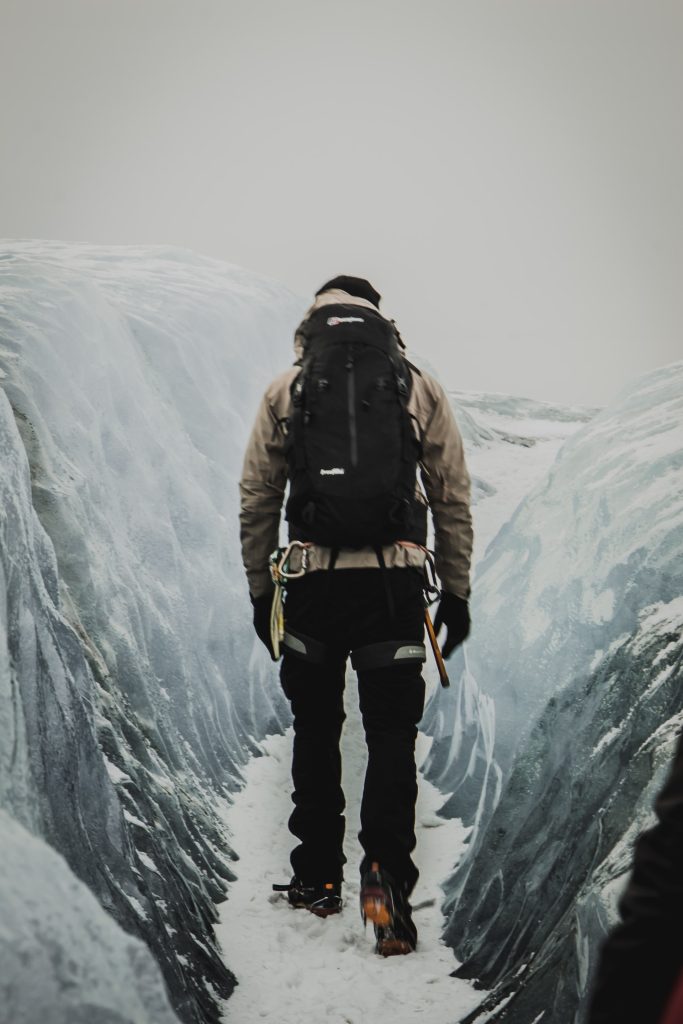 1. Warm jacket
For a winter trip, you ideally want to pack a heavier winter jacket that is also windproof and waterproof. If you don't have one that combines all three elements, you can bring a weatherproof outer layer and some thick warm layers underneath.
2. Winter boots
You WILL be trudging through some snow when visiting in winter, so you will need good winter boots.
With regular hiking boots or shoes, your feet might get cold, especially after hours outside. They might take up extra space in your suitcase, but it's worth it. They will probably be the only footwear you'll need while you're there (Icelanders even wear boots out in the evening, so you'll fit right in).
3. Hat, gloves and scarf
You'll want to bundle up and protect all areas of your body from the cold when you're on excursions in the winter, especially your extremities. Bring a warm hat, wind/waterproof gloves and a warm scarf to protect your neck.
4. Thermal base layer
We don't want to sound like a broken record, but thermals are most important in the winter. You might feel silly putting on long underwear, but you definitely won't regret it when you're standing on the black stone beach in below-zero temperatures.
5. Bathing suit
If you plan on visiting hot springs (which you definitely should during the winter), make sure that you bring your bathing suit.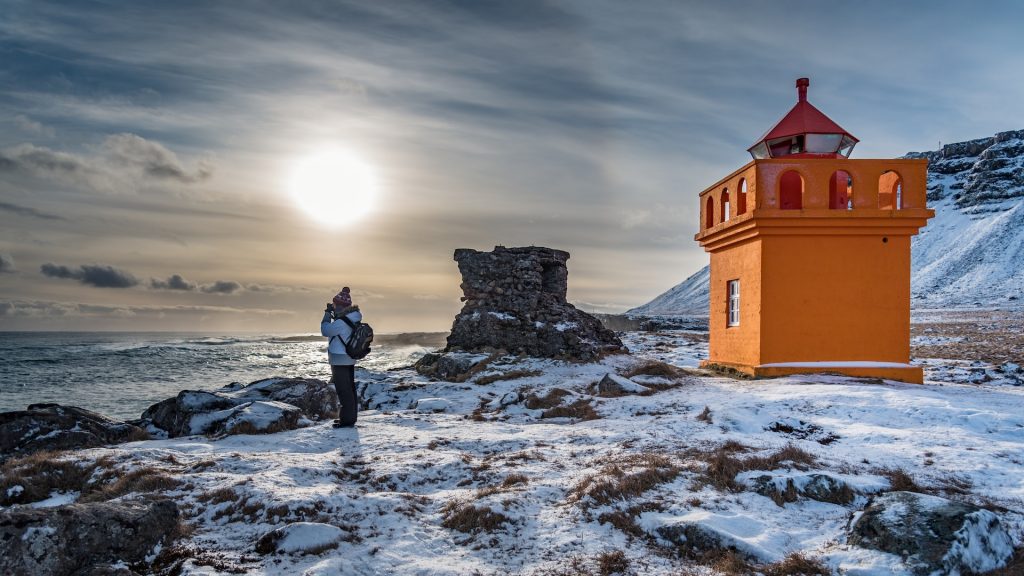 Best rental car for your winter self-drive trip
Regardless of your itinerary or where you plan to go during your winter trip to Iceland, you should always rent a larger 4WD vehicle. Roads are often slippery and can be snow-covered during the winter months.
Even the well-maintained routes can still pose a risk if a snowstorm hits unexpectedly. For Route 1, the Golden Circle, South Iceland or the Westfjords, you should always rent a 4X4. You won't be able to access the Highlands during the winter as all roads are closed from early September onwards.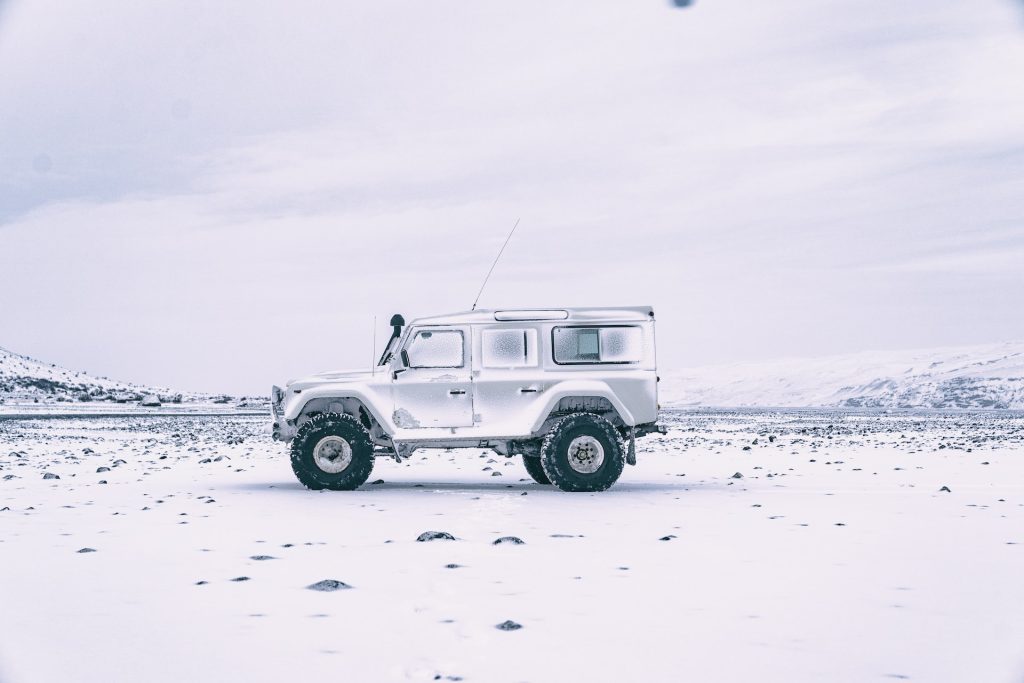 Iceland travel all seasons packing list Quick Recap
Iceland Spring trip packing list (April and May)
▸Weatherproof jacket
▸Hiking boots/sturdy shoes
▸Base layers/thermal underwear
▸Hat and gloves
▸Fleece layer
▸Comfortable pants
▸Swimsuit
Iceland Autumn trip packing list (September and October)
▸Raingear
▸Waterproof backpack
▸Warm sweater
▸Thermal layers
▸Bathing suit

Iceland Summer trip packing list (June to August)
▸Sun protection (sunscreen, sunglasses etc)
▸Weatherproof jacket
▸Swimsuit
▸Hiking boots/shoes
▸Lightweight pants and tops
▸T-shirts
Iceland winter trip packing list (November to March)
▸Thick, Warm jacket
▸Winter boots
▸Warm socks (wool preferred)
▸Hat, gloves and scarf
▸Thermal base layer
▸Bathing suit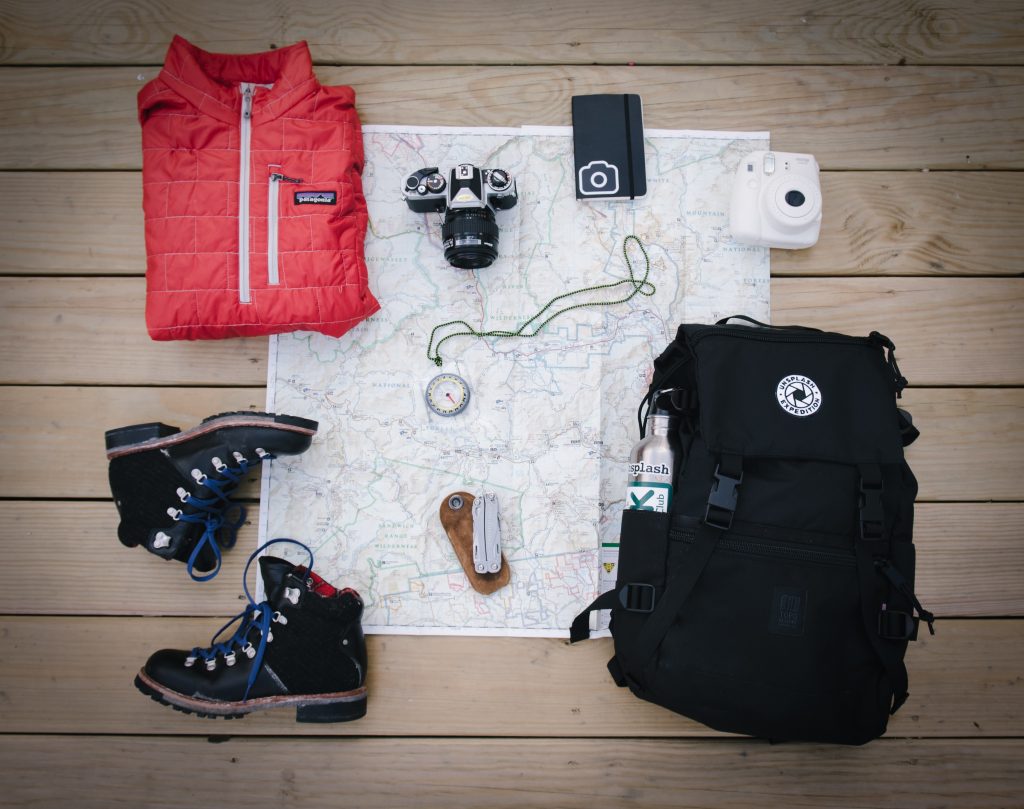 Best Iceland packing list
This packing list covers all the season-specific items you'll want to pack to make your Iceland self-drive trip successful. On top of the items mentioned, don't forget that Iceland has two-pin, European-style plug sockets, so make sure you bring a travel adapter with you for your electronics.
And don't forget your driver's license so you can rent the car! Always book your rental car online and in advance on Hertz.is to ensure you get the perfect rental vehicle for your Iceland self-drive trip.