The south coast of Iceland is extremely popular for travelers visiting Iceland, and for good reason. It is easy to access with a rental car from Reykjavik and contains some of Iceland's most beautiful attractions. From waterfalls to volcanos, black sand beaches, and glacial lagoons, you can experience the diversity of Iceland's landscapes all in one place.
Route 1 Ring Road provides access to the entirety of the south coast, meaning it's extremely easy to access throughout the entire year. The direct route also means you can visit all the fantastic sites in as little as 2 to 3 days. In this article, we will cover driving conditions, the best rental cars, where to stay, and the top 10 Iceland south coast attractions.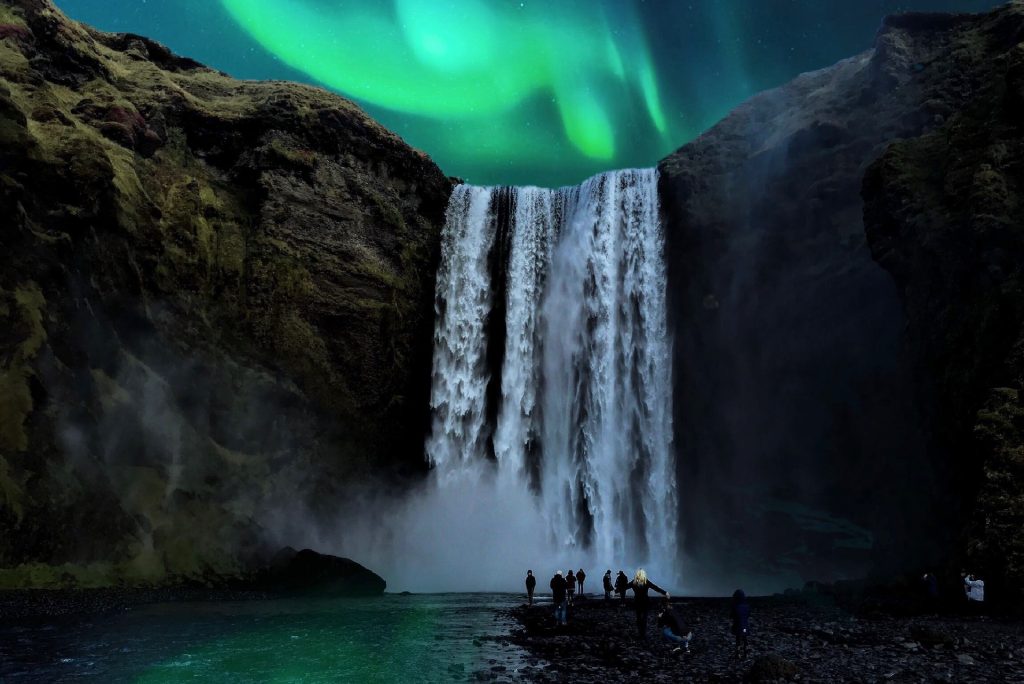 Table of content
What is the south coast of Iceland? Quick facts
The south coast is an essential area to visit for first-time visitors to Iceland
You can visit the south coast of Iceland all year round
You'll need approximately 2 to 3 days to travel the south coast
The south coast contains many natural wonders such as glaciers, waterfalls, black sand beaches, and great hiking spots.
A 4WD vehicle is recommended in the winter, but a 2WD is acceptable during the summer months
The south coast stretches from Selfoss to Höfn, which is about 400km (248 miles)
You can combine your south coast trip with either the Golden Circle (for those on a short trip) or a full tour of the Ring Road (for those on a more extended trip).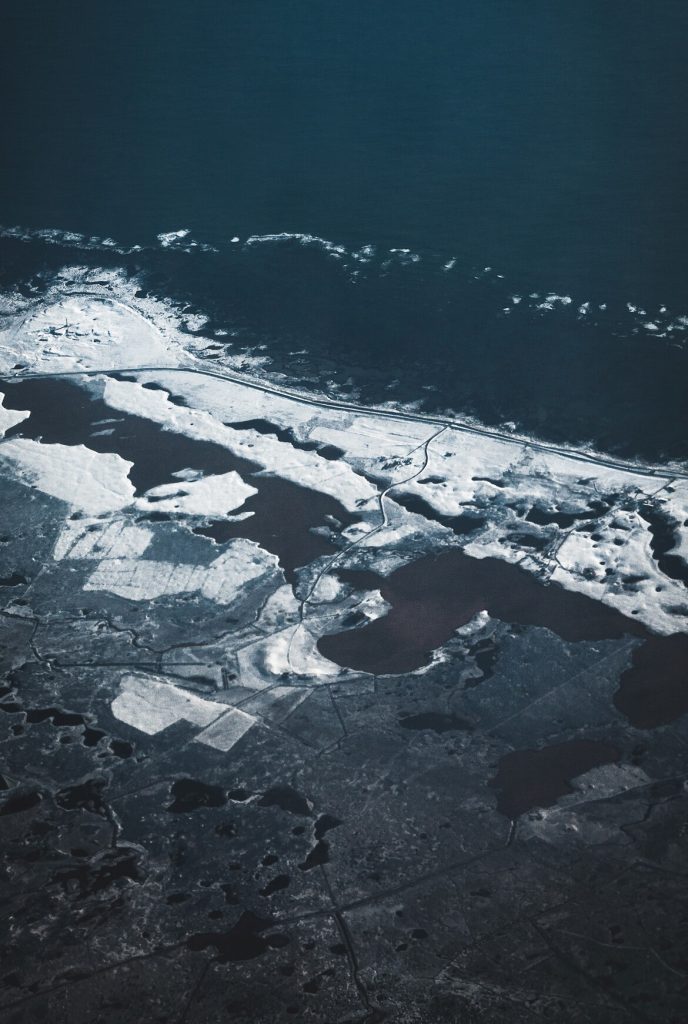 The attractions and route map of Iceland's south coast
Here is a map of the south coast of Iceland, including some of its top attractions introduced in this blog, other attractions which are not mentioned here and the route to take with your rental car.
Can you drive the south coast of Iceland in one day?
Technically, it only takes around 5 hours to drive the route from Sellfoss to Höfn. So, you could drive the route in one day. But that won't give you time to enjoy the attractions. If you want to experience the beauty of the south coast and take part in tours or activities there, you'll need at least two days.
The driving and road conditions on the south coast
Route 1 Ring Road is one of the easiest routes to drive in Iceland, and it runs all the way along the south coast. During the summer, you'll have no issues driving along this route, but there is a risk of icy and snowy road conditions in the winter. There is a slight possibility of temporary road closures due to sudden extreme snowstorms, so always check road.is for up-to-date information on road conditions before driving.
In general, you shouldn't have any problems accessing this route year-round. You'll just need to make sure that you rent a car suitable for the season that you're visiting and that it accommodates your entire group and luggage requirements.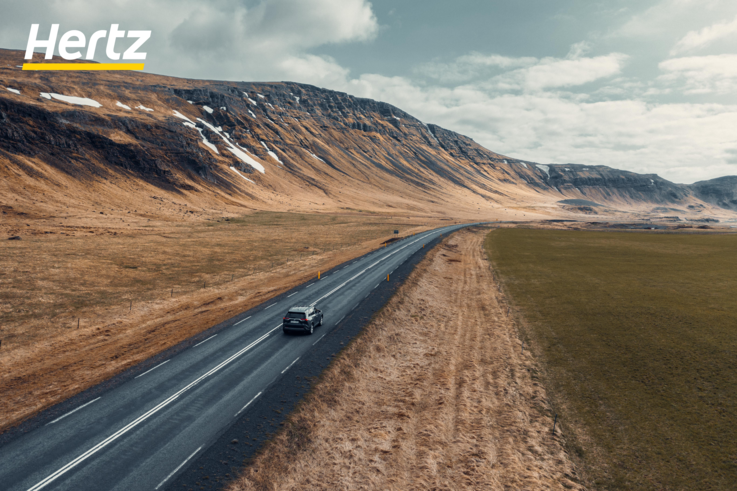 The best time to visit the south coast
The best time to visit the south coast is all the time! It depends on what scenery and activities you love the most. In the summer, you can enjoy the unique experience of the midnight sun and hiking behind Seljalandsfoss falls. In the winter, you have the chance to glimpse the northern lights and the otherworldly sight of snow-covered icebergs on the Jökulsárlón glacial lagoon. Throughout all seasons, you can visit the glaciers, black sand beaches, and all the waterfalls (just not behind Seljalandsfoss in the winter).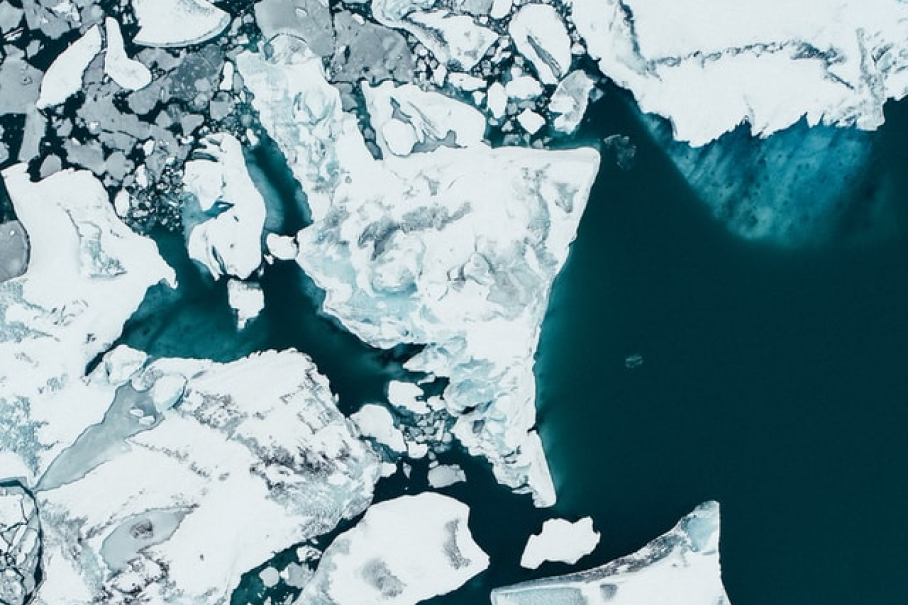 What rental car is the best for the south coast?
The best rental car for your self-drive tour of South Iceland will depend on when you're visiting, how many people are in your group, and how much luggage you'll have with you.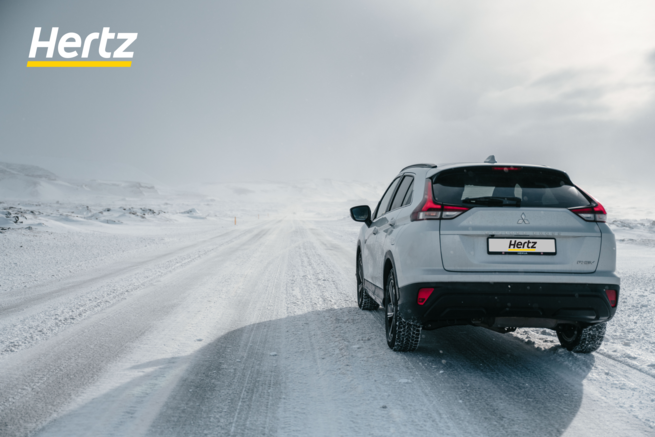 How much does it cost to drive the south coast?
All the attractions and viewpoints on Iceland's south coast are free to visit unless you plan to take paid tours. But if you drive yourself, tours are unnecessary to enjoy most of the attractions. The main cost of driving on the south coast of Iceland will be your rental car, accommodation, and food.
The price of your car rental will depend on various factors, including what time of year you're visiting and what vehicle you require. You can get a quote for your car rental by heading to hertz.is and entering the details of your trip.
For accommodation, there are many options, including hotels, Airbnbs, hostels, or camping along your route, so you can choose the option that best suits your budget.
Food in Iceland can be quite expensive, so you should plan to budget around 7,900 – 11,600 ISK per day (or $75 – $110 USD).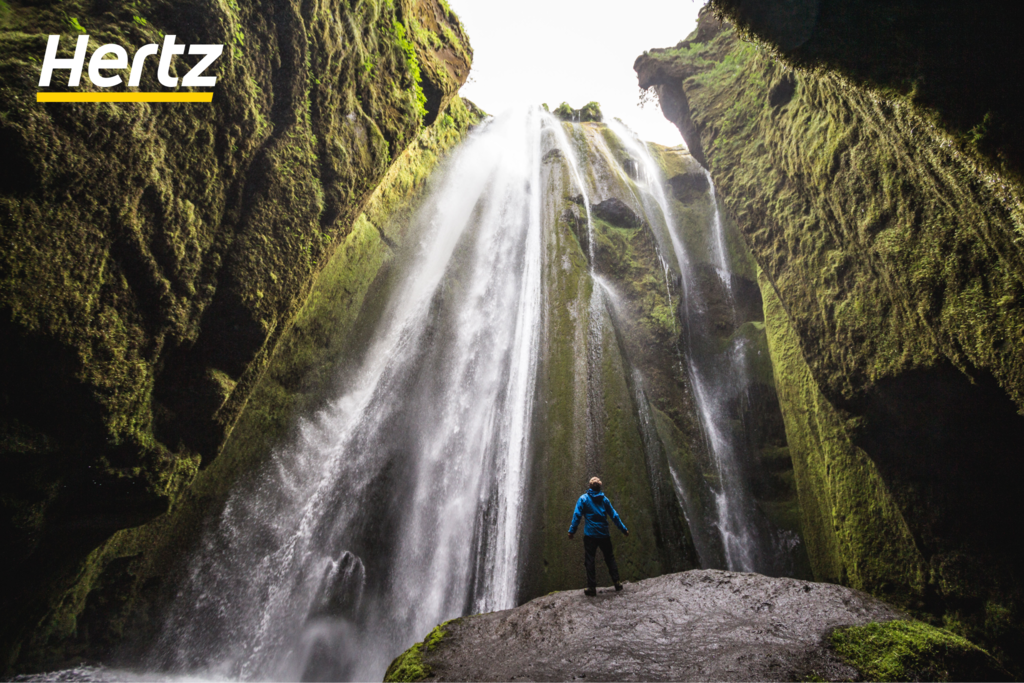 What to see and do on the south coast of Iceland: Top 10 attractions and activity recommendations
There are many fantastic things to see and do on the south coast of Iceland. Here are our top 10 recommendations.
1. Seljalandsfoss Waterfall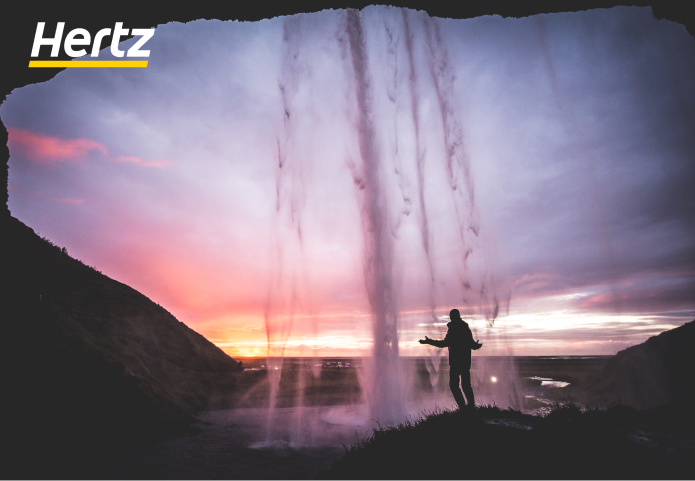 Seljalandsfoss Waterfall is one of the first main attractions you'll visit on your south coast adventure and also one of the most popular. It's most known because of the ability to walk behind the falls, so prepare to get wet!
Things to do: The best thing to do beyond admire Seljalandsfoss is to walk behind it, as long as you're not visiting in the winter. That's because it can be dangerous to walk behind in the winter due to falling icicles and ice on the path. You can also visit the Gljúfrabúi close by, which is less busy and one of the hidden gems of the south coast.
Safe travel tip: Be careful on the wet and slippery ground when walking behind the waterfall, and always wear sturdy shoes with a good grip.
2. Skógafoss waterfall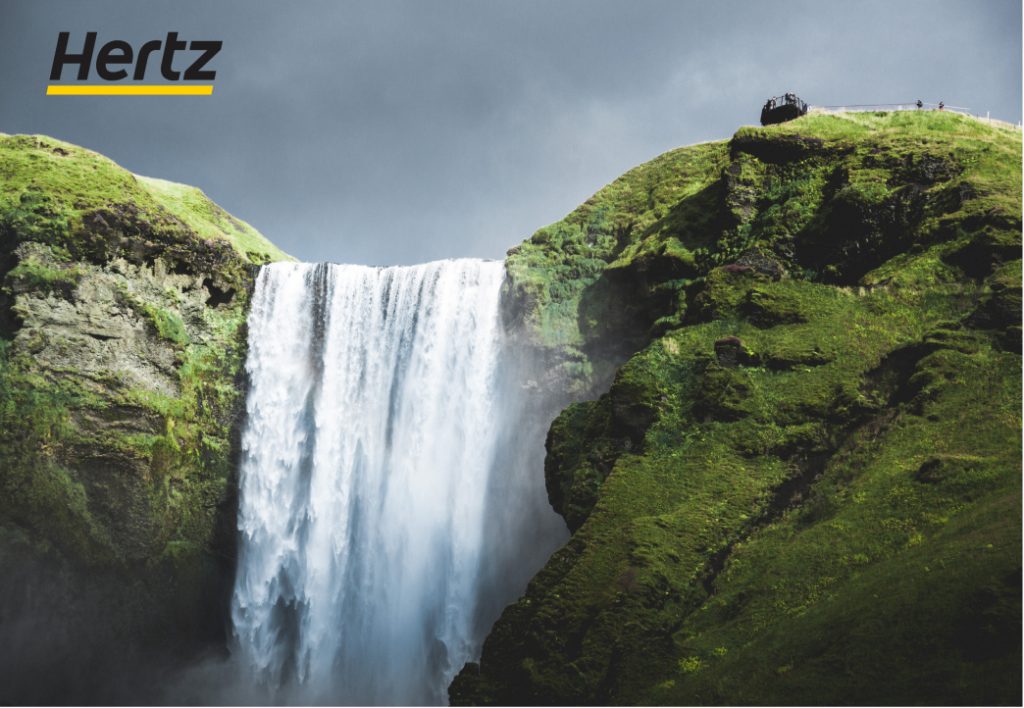 Skógafoss waterfall is one of Iceland's most dramatic waterfalls providing the unique chance to walk right up to the waterfall and get some amazing pictures. It has a 60 m drop, ending in a mist cloud that often creates rainbows on a sunny day. Game of Thrones and many other productions have been filmed here at Skógafoss.
Things to do: From the waterfall's base, you can walk up the stairs to the top and take the hike slightly further for incredible views. You can also visit the Skógar Folk Museum and the US Navy DC-3 plane wreck located close by.
Safe travel tip: Because of the mist, the rocks at the base of the waterfall can be quite slippery, especially in the winter, so take extra care during the colder months.
3. Sólheimajökull glacier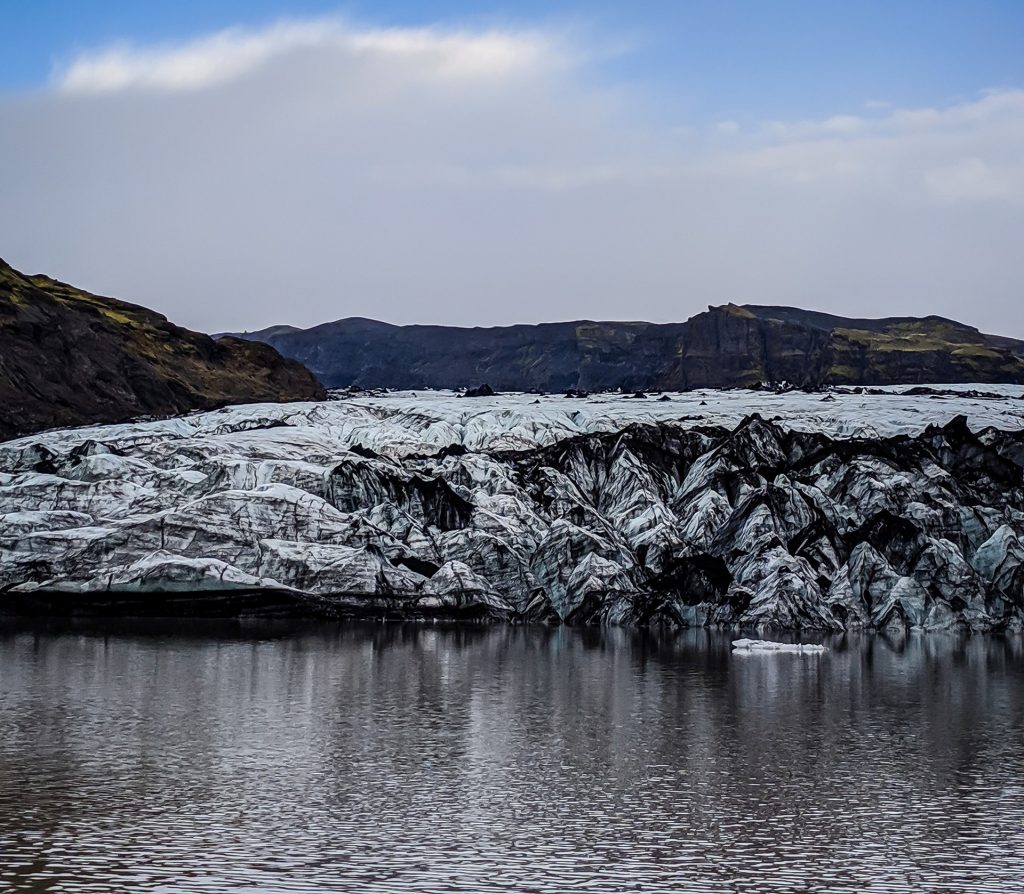 Sólheimajökull glacier is an excellent place on the south coast to experience hiking on a glacier. It is one of the easiest glaciers to access and one of the tongues of the Myrdalsjokull Glacier. It's only about 2 hours south of Reykjavik and just off the Ring Road.
Things to do: Sólheimajökull glacier is a great place for hiking, with various route options for both beginners and those wanting something more challenging. You can also go ice climbing along the ice walls of the crevasses.
Safe travel tip: Never go hiking or climbing on the glacial without a professional guide. The glacier is constantly moving and cracking, so it can be dangerous on your own.
4. Vik + Reynisfjara black sand beach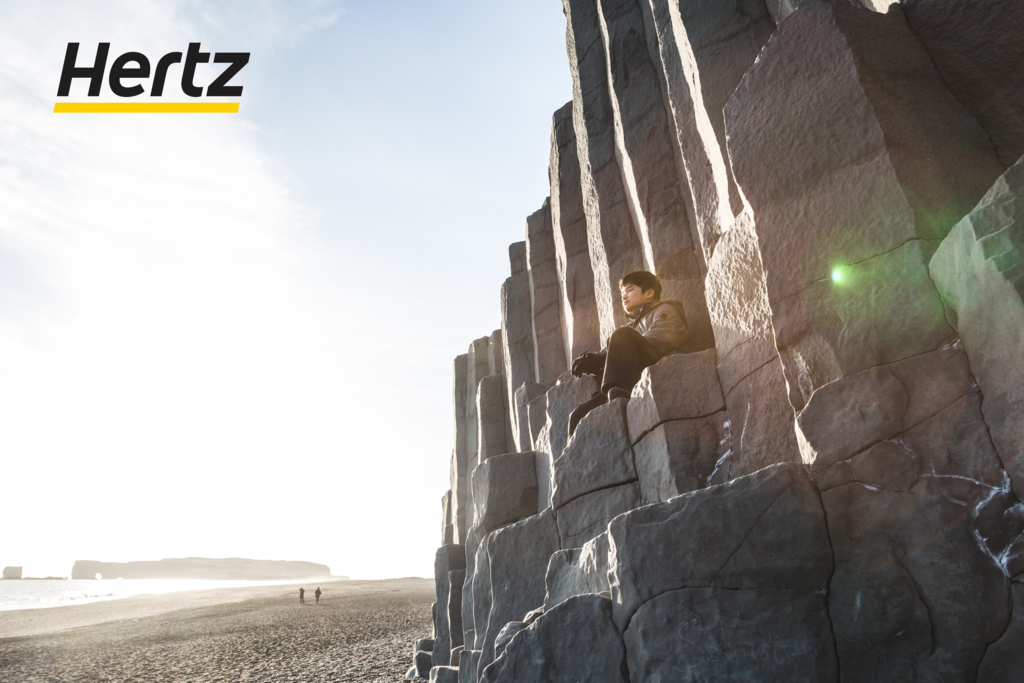 Vik is a small village on Iceland's south coast, and although it's the largest town in a 70km radius, it only has a population of 300 people. Still, it's a great place to stop for a snack when visiting the more popular Reynisfjara black sand beach.
Things to do: The best thing to do in this area is to visit the volcanic Reynisfjara black sand beach. There are some beautiful spots to get some photos, including the basalt rock formations of Reynisdrangar. You can also visit Vik and snap a picture of the Vík í Mýrdal Church.
Safe travel tip: Reynisfjara black sand beach has strong waves and currents that are incredibly unpredictable, so NEVER walk near the water. Waves will often come inland unexpectedly, and there have even been fatalities as a result. But as long as you maintain a safe distance, you can still admire its beauty.
5. Dyrhólaey arch and lighthouse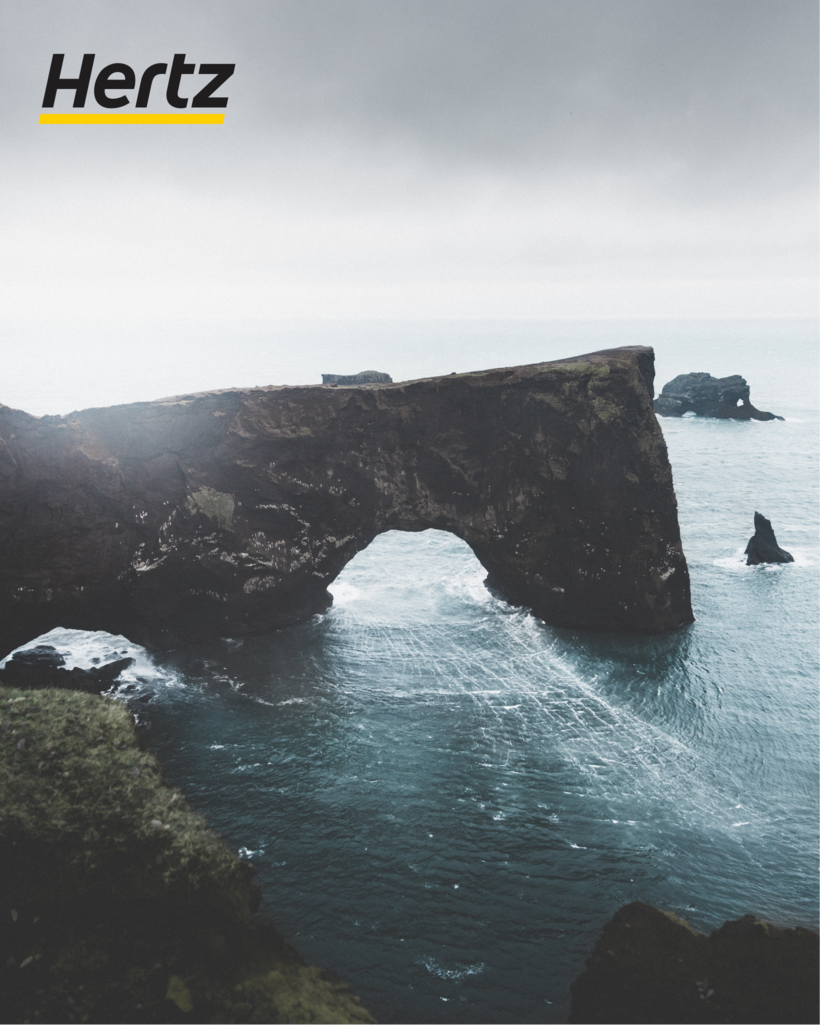 Dyrhólaey arch and lighthouse are located in the Dyrhólaey nature reserve, which is a perfect next stop on your south coast adventure. You can often see puffins in the reserve during the summertime, and some areas are closed off to allow them and other coastal birds to nest. But you'll still be able to reach the volcanic rock arch and the lighthouse.
Things to do: You don't need much time to enjoy these attractions, but you should definitely stop to see the Dyrhólaey arch and lighthouse, especially at sunset, since they are just past Vik. The viewpoint offers unmatched views over the south coast.
Safe travel tip: It's important to note that areas can be closed between May 1st to the middle of June. These restricted areas are dependent on where the birds, like puffins and arctic terns, are nesting. Most areas will be OK to visit by foot, but only the lower part will be accessible by car.
6. Fjaðrárgljúfur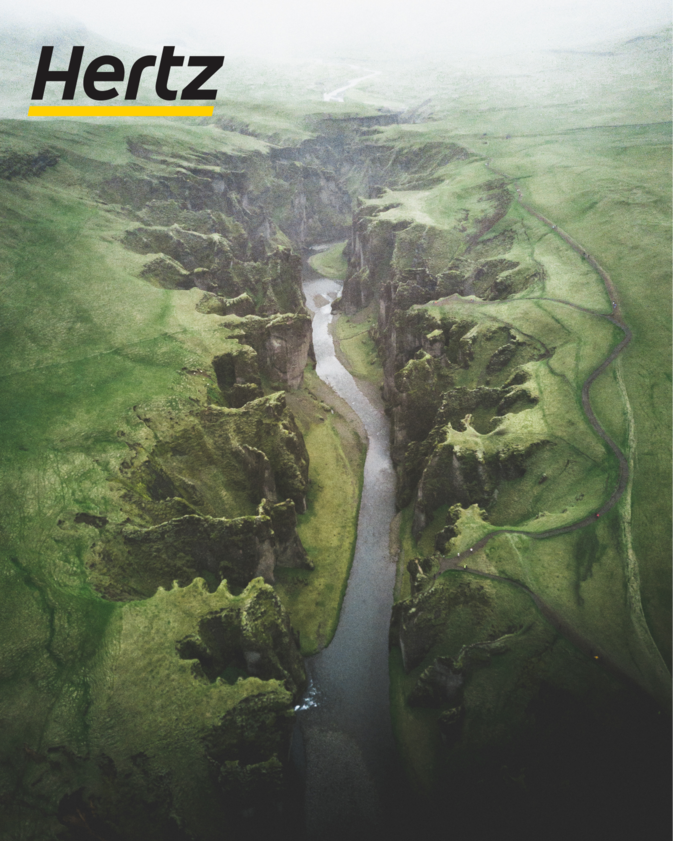 Fjaðrárgljúfur is Iceland's most famous canyon and somewhere you definitely don't want to miss on your south coast road trip. It's existed for over 9000 years, with its bedrock dating back to the Ice Age. It's 100 m deep and 2 km long, with the majestic river Fjaðrá running through it.
Things to do: An amazing viewing platform enables visitors to see the entire canyon. The viewing platform, along with short walking paths, are on the top of the canyon, just a short walk from the parking lot. You can also walk further along the canyon's edge if you have more time.
Safe travel tip: Fjaðrárgljúfur has recently become more popular, and tourists have unfortunately not been kind to the area and have trampled on much of the delicate plant species in the area. So, ensure you always stay on the designated paths and respect the natural landscapes.
7. Westman Islands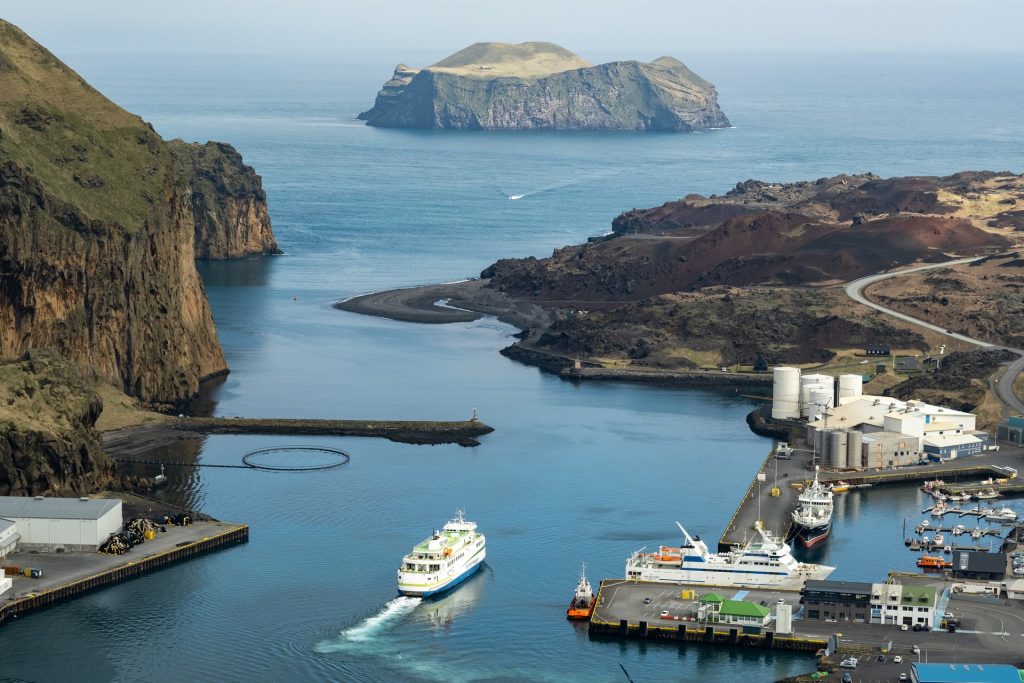 The Westman Islands are 15 islands (plus some extra rock formations) just off Iceland's south coast. While most of the islands have been there for 11,000 years, one new island appeared out of the ocean in 1963. The islands are also called Vestmannaeyjar, and only the largest island, Heimaey, is inhabited.
Things to do: You can visit Westman Islands by taking a ferry from Landeyjahöfn harbor, which takes about 35 minutes. You can drive your rental car right onto the ferry and head out to spend time exploring. We would recommend at least 5 hours to visit Mount Eldfell, the Eldheimar Museum, and you can even take a boat tour around the islands.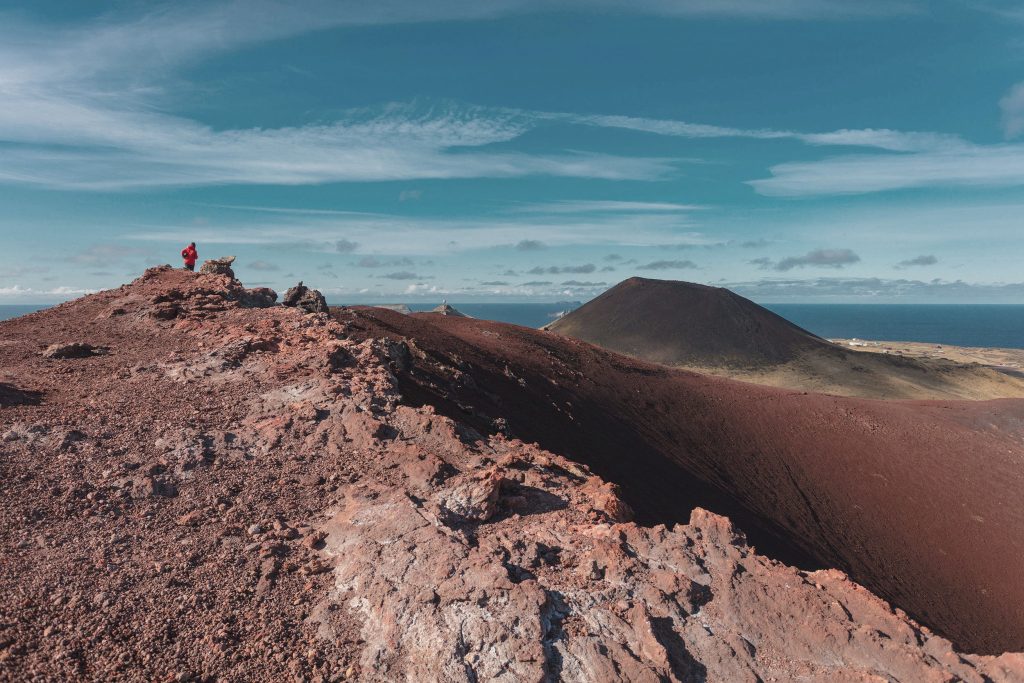 Safe travel tip: Be careful if you decide to try your hand at Sprangan (the swing rope), which is the Westman Islands' national sport. It's the training grounds where locals would train in different swinging rope techniques to help them collect eggs on the rock faces of the cliffs. But never try this on your own when you're not with locals as it requires a lot of skill.
8. Skaftafell Nature Reserve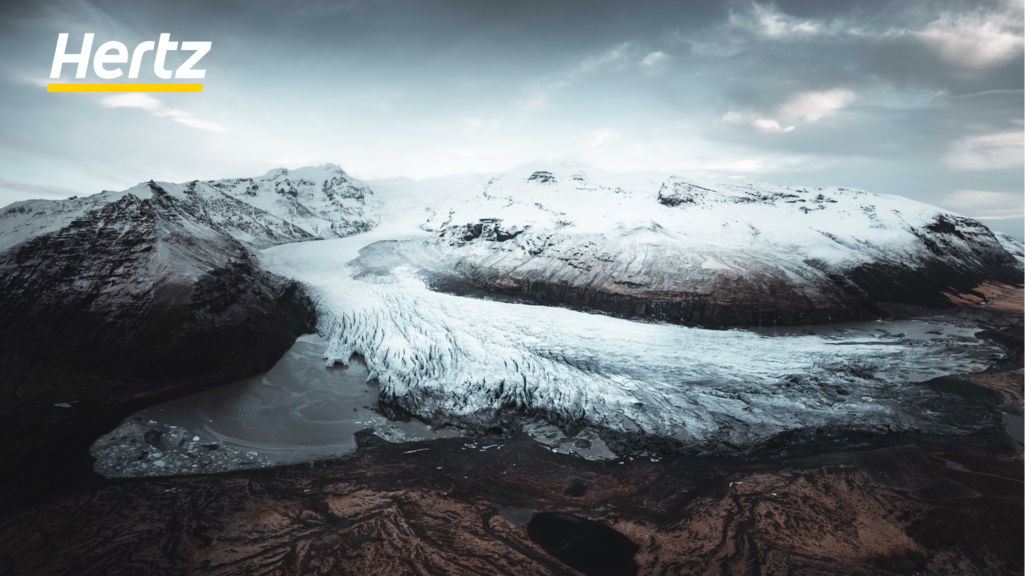 Skaftafell Nature Reserve, which used to be called Shaftafell National Park, is located in the southeast part of Iceland in an area called "The Wasteland." It's recently been integrated into the larger Vatnajökull National Park. The tallest peak is located in the reserve and the biggest waterfall.
Things to do: Svartifoss waterfall is one of the most famous waterfalls in Iceland, thanks to its unique black basalt columns that surround it. It's easy to access, and the total hike to the waterfall is only 45 minutes. It's also an easy hike, so it's suitable for all age groups. You can also take part in glacier hikes and visit blue ice caves.
Safe travel tips: Strong winds in Skaftafell can create extra cool temperatures in the lower areas, so make sure you bring layers. Powerful rain and snow storms can also occur without warning, so dress appropriately.
9. Jökulsárlón and Diamond Beach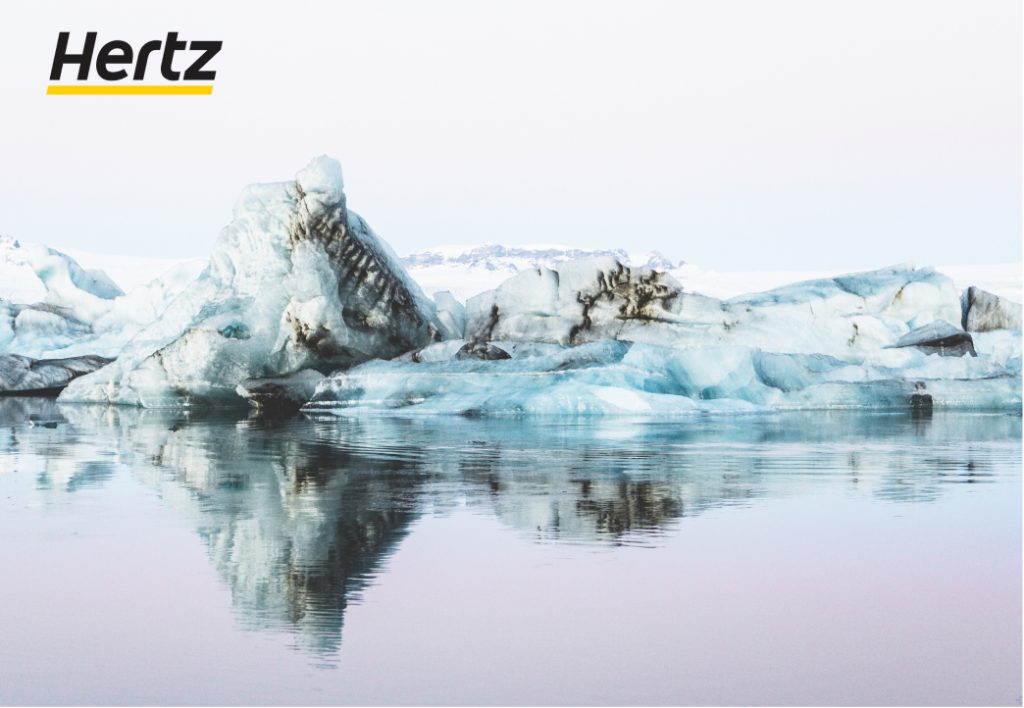 Jökulsárlón is a glacial lagoon located along the south route in Iceland. It's constantly changing depending on the season as the glacier shifts and the icebergs move. The diamond beach is a black sand beach on the other side of the road where broken iceberg pieces often wash up from the ocean. The ice chunks sparkle like diamonds against the dark black sand.
Things to do: Visit Jökulsárlón glacial lagoon and walk along the shores to get up close and personal, or take a boat tour to get a different perspective on the icebergs and shoreline. It's free to visit the lagoon on foot. Only 5 minutes walk from the lagoon is Diamond Beach, so don't miss the opportunity to visit and get pictures of the sparkling icebergs. You may also get the chance to see seals on the beach. In summer, you can take a boat tour or kayak tour to see the glacier lagoon, glacier hiking tour is also another outdoor tour you can try here. In winter, you can join a tour here to visit the glacier blue ice cave that is only visible in winter in Iceland.
Safe travel tips: Never attempt to climb on top of icebergs while visiting Jökulsárlón and Diamond Beach. You could end up falling into the water and become trapped underneath or risk hypothermia. Never attempt to swim in Jökulsárlón.
10. Höfn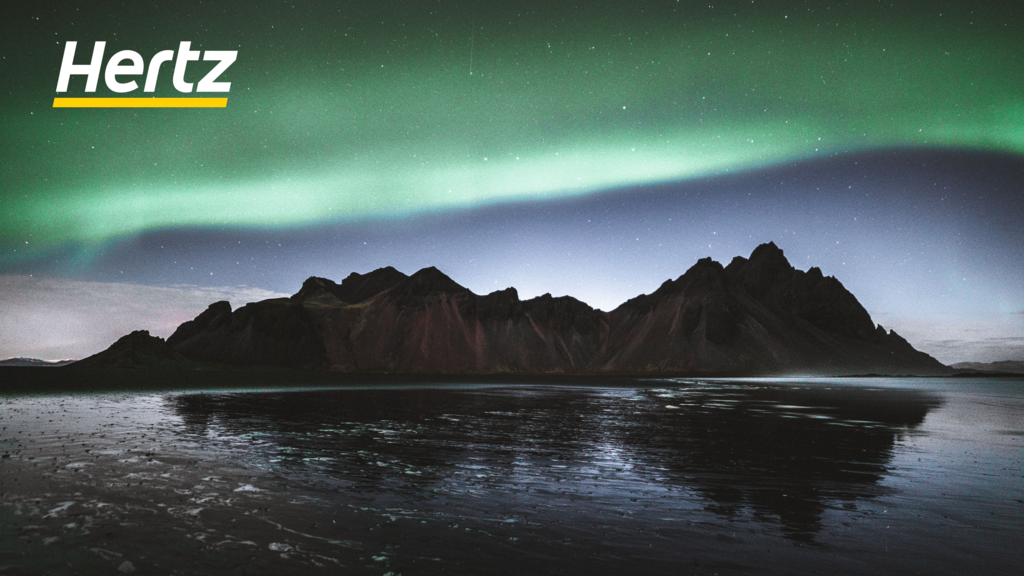 The end of the south coast route in Iceland is in Höfn. Höfn is a small fishing village with a population of just over 2000 people, but with many amenities for those passing through. The town serves as a hub for those driving the south coast and is an excellent place for an overnight stop.
Things to do: When in Höfn visit some of the local art museums and try the local specialty, langoustine, which is a relative to the lobster. You can also spend the night here before heading back to Reykjavik or continuing east.
Safe travel tips: You don't need to worry about much in regards to safety when visiting Höfn besides just observing weather and road conditions, but we have some advice. Make sure that if you intend to stay overnight here, you book in advance, especially in the summer, when the accommodation options can book up quickly.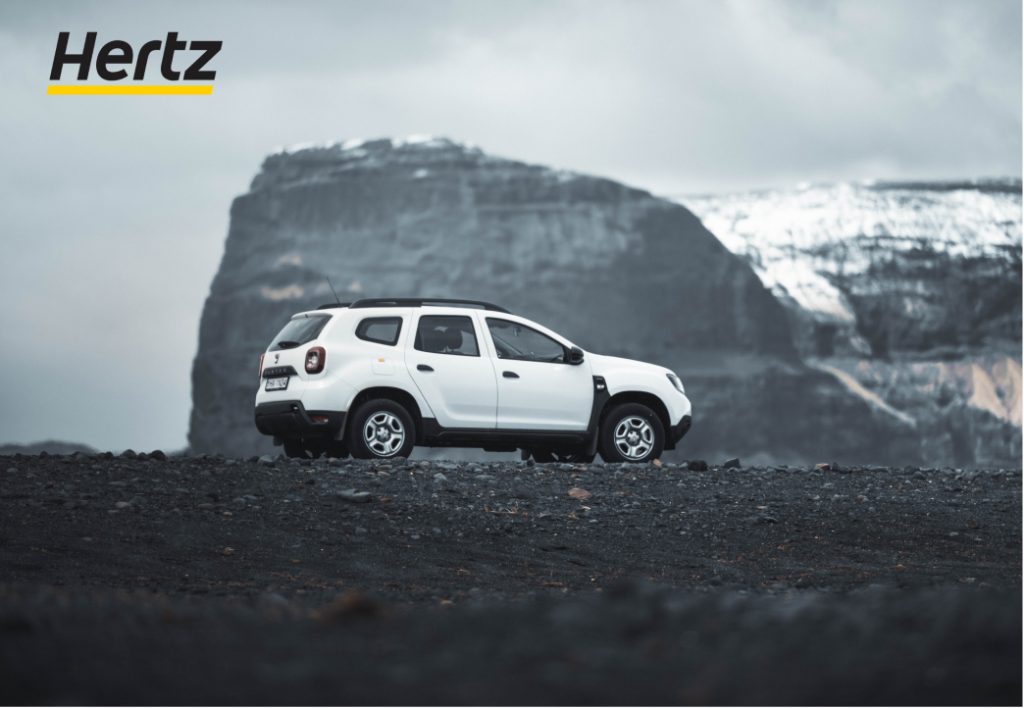 Where to stay in the south coast? Tips for finding accommodation when visiting Iceland's south coast
The best places to stay when visiting the south coast are Vik and Höfn, but there are also limited accommodation options near each attraction, such as guest houses and hotels. Book your accommodation in advance when traveling at peak season (summer), but it's good practice to pre-book year round to avoid disappointment.
You can also rent a campervan or motorhome, which will serve as your accommodation while driving the south coast. If you do decide to camp, you must camp overnight at a designated campsite. It's illegal to stay in your van overnight on the side of the road or in a private parking lot.
Tips for booking accommodation
If you're visiting in summer, always book at least one month in advance
Compare accommodation prices via different search engines to ensure you get the best price. The earlier you do it, the more options you'll have.
You won't need to book ahead for campsites. You can just drive in, stay and pay onsite. If you plan to camp a lot while in Iceland, you can also buy a camping card that allows you to enter more campsites around the island for free or with a significant discount.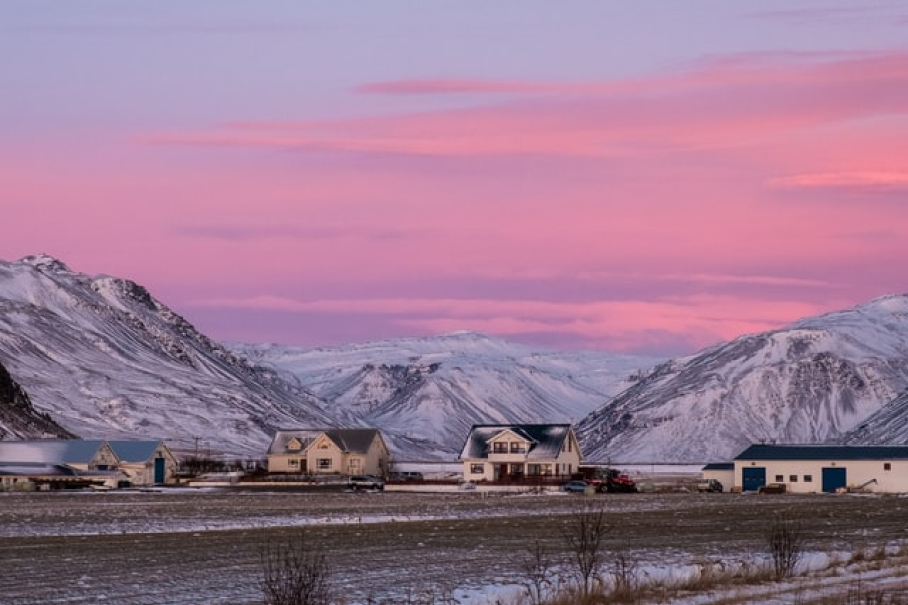 Iceland south coast self-drive travel guide
If you want to make the most of your trip to Iceland, you must visit the south coast. It combines all the things that make Iceland so great in one stretch of the Ring Road, meaning you can visit at any time of year. The South Coast has everything from waterfalls to glaciers and cultural fishing towns.
Always make sure to book your rental car online and in advance, especially when visiting in the high season. If you're having difficulty choosing the best car for your Iceland trip or need any advice, you are more than welcome to contact us via email at hertz@hertz.is.
Book your car with Hertz Iceland today and prepare for your south coast adventure.