If you're planning a trip to Iceland, there is hands down no better way to explore the country than by car. Having a rental car allows you to travel at your own pace and reach some of the remote areas of Iceland that you can't get to on tour. You can plan your trip exactly how you want it based on what your group likes to do and the amount of time you have to spend there. But driving in Iceland can be different from driving in other parts of the world, and there are some things to consider to ensure you're safe when on the road.
Here, we will cover 15 most important safe driving tips for your trip to Iceland so you can be fully prepared during your self-drive trip around the island.
Tip 1: Always heed wind and weather warnings
The weather in Iceland is extremely variable, even in the summer months. It can switch quickly without much notice.
As a visitor, the time you have to explore Iceland is limited to your trip length, so it can be tempting to just risk the weather and stick to your itinerary, regardless of the warnings.
Iceland can experience intense snowstorms and strong winds that may blow your car entirely off the road, so the warnings are no joke. Always check the wind and weather warnings before driving anywhere in Iceland, even if the skies look clear. It's worth altering your itinerary if necessary rather than risking the safety of your group.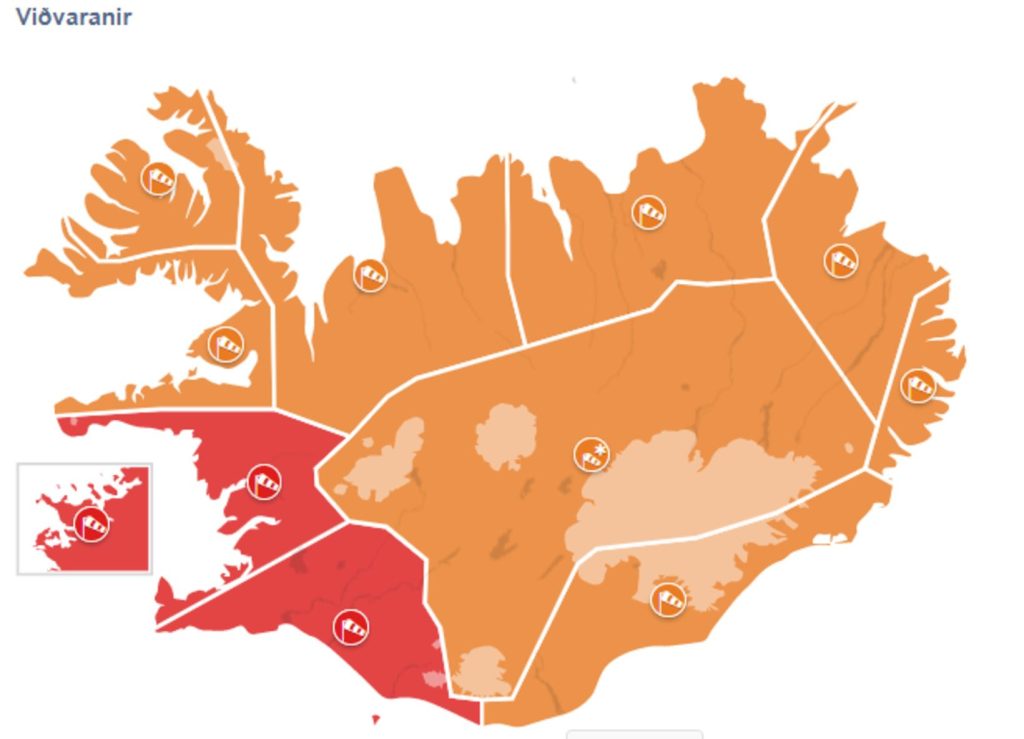 Tip 2: Never stop in the middle or side of the road for photos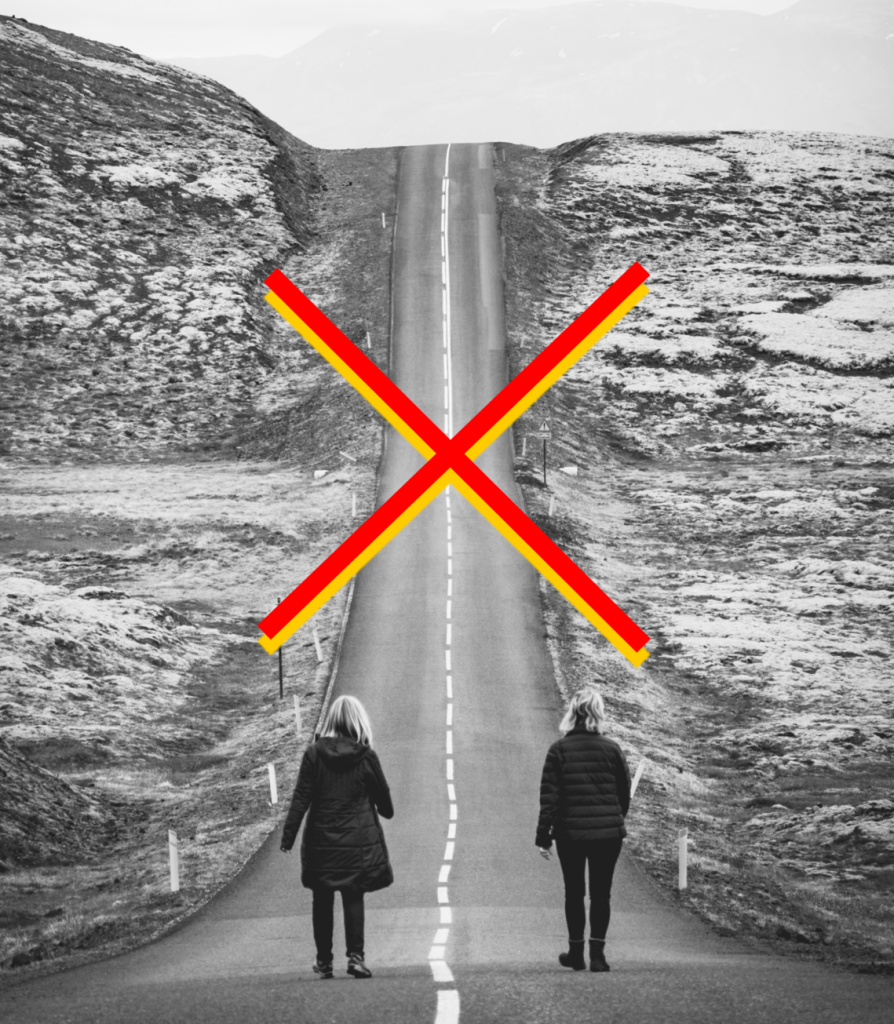 Many of the roads in Iceland might look deserted, especially in the winter months.
With so many amazing things to see along Iceland's main routes, you may consider stopping to snap some pictures or take a break on the side of the road.
This is NEVER recommended, especially if you're driving on Route 1.
This popular route always has traffic, even if you can't see it. People may come around turns very quickly and not be able to stop in time to see you.
Even parts of the Ring Road have no shoulder, so there isn't anywhere to pull off. There are many designated pull-out points on Iceland's main roads, so wait until you see one of those so you can safely pull over and enjoy the vistas.
Tip 3: Don't be 'greedy' when planning your trip
One issue a lot of tourists run into when visiting Iceland is that they try to pack too much into their trip time. Distances may look short on a map, and the drive time may be short, but always include buffer time in your itinerary.
The last thing you want to do is try to rush and end up spending the entire trip inside your rental car. You will enjoy your trip more by seeing fewer attractions but being able to spend more time at each one. Plus, you'll be safer when you aren't trying to rush through everything. Always give yourself buffer time (we recommend one extra day) to manage your expectations correctly.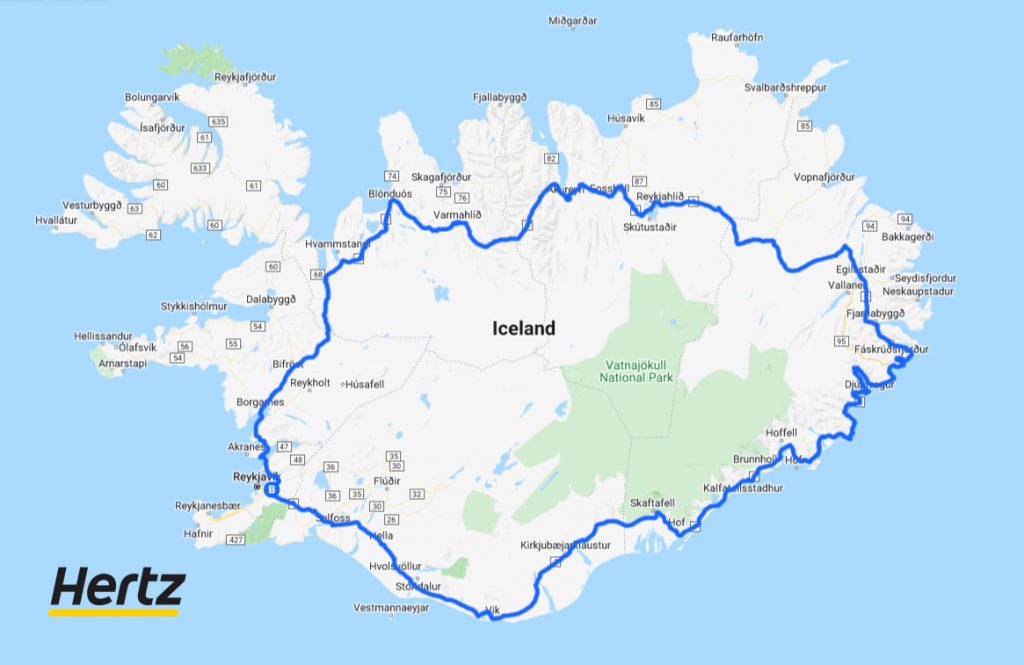 Tip 4: Respect road closures for your own safety. "Lokað" means closed

Roads in Iceland will often be closed due to poor conditions and bad weather. Never try to take a road that is marked closed or "Lokað" as they can be extremely dangerous. While Route 1 is typically well maintained, there is a chance of closures if a huge snowstorm or windstorm rolls through. That's why we recommend always leaving buffer time. You can visit road.is to see if they've marked any roads as red (closed) or grey (no winter service).
Tip 5: Off-road driving is illegal and strictly forbidden
You must NEVER drive off-road in Iceland. The natural environment of Iceland is extremely fragile and difficult to preserve. When you drive off-road, you damage the land, which can take decades to reverse. Because of Iceland's proximity to the arctic circle, the growing season is very short, so it takes vegetation a long time to grow back if you drive over it. On top of that, the soil is volcanic, so it's sandy and loose. Tire tracks will act as channels for water, causing erosion and stripping the ground of plant life.
Even if you have a 4X4, always drive on marked roads and trails in Iceland. F-roads and gravel roads do not count as 'off-road.' It refers to driving entirely off any marked paths.

Tip 6: The headlights on the car are required to be ON at all times, both day and night – all year round
In Iceland, it is illegal to drive without your headlights, even during the day.
During the winter season, it's dark or dim most of the day, with only 5 hours of daylight. But regardless of what season it is, it's vital that you have your headlights on so you can see the road, wildlife, other cars, and people effectively.
You will need to physically turn the headlights on when you start your car. The 'auto' setting is not sufficient.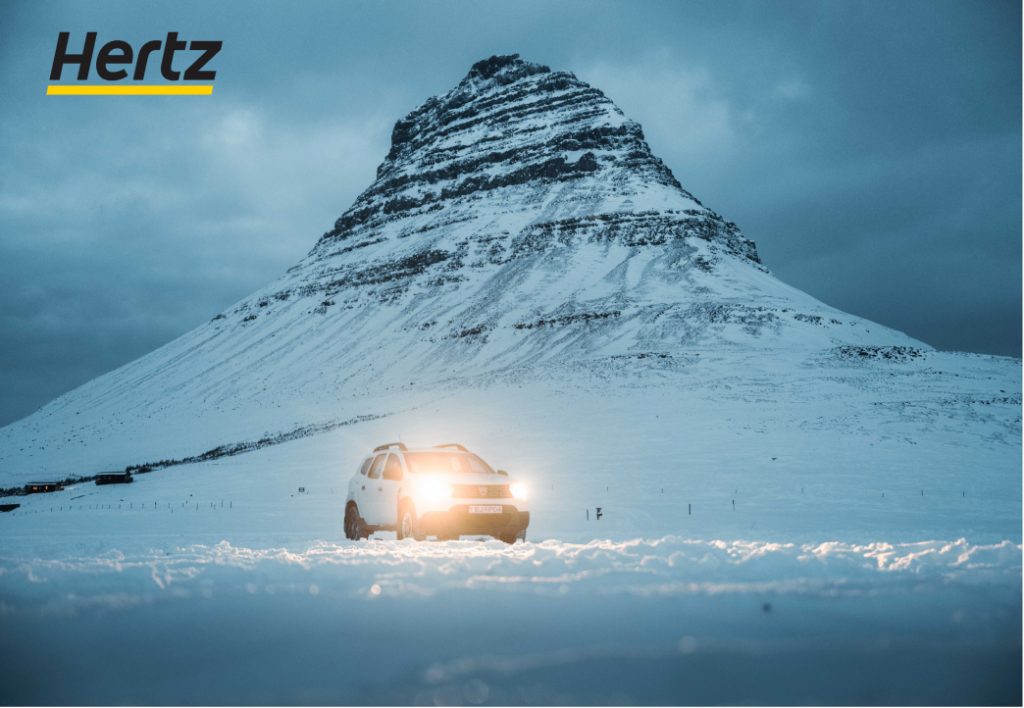 Tip 7: Always drive within speed limits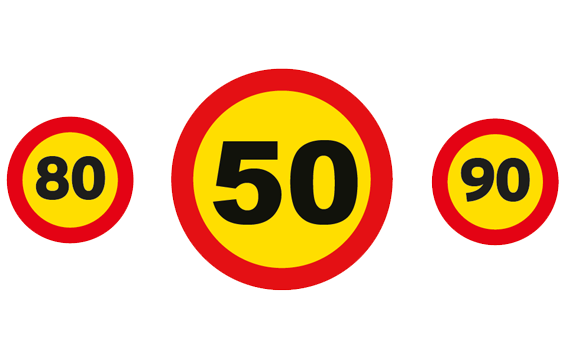 While speeding in any country is dangerous, there are increased dangers when speeding in Iceland. Because of the weather and road conditions, roads in Iceland are often slippery, wet, or snow-covered, leading to decreased friction.
Even if you're driving a 4X4 rental car, there is still a chance you could spin out if you're driving too fast. The brakes on your car will be way less effective when trying to brake on an icy road.
Rental cars will be set up with the best tires for the season to ensure you're safe, but only if you follow the speed limits. There are three primary speed limits to be aware of, with speeds measured in kilometres per hour:
90 km/h on sealed roads away from built-up areas
80 km/h on gravel or dirt roads
50 km/h in towns and cities
That said, it may be better to drive slightly under the speed limit if the weather conditions are bad.
Tip 8: Always beware of the sheep on the road when driving in summer
There are many sheep farms in Iceland, and these are well-known worldwide for being one of the purest breeds.
Lambs are typically born in May and graze free in the pastures until around September. These pastures cross many of the roads in Iceland, and the sheep do as they please.
You'll often see them cross the road in groups, so when you see one, more are likely to follow. So, if you're visiting Iceland in the summer, always watch for sheep (you may also see cows and horses).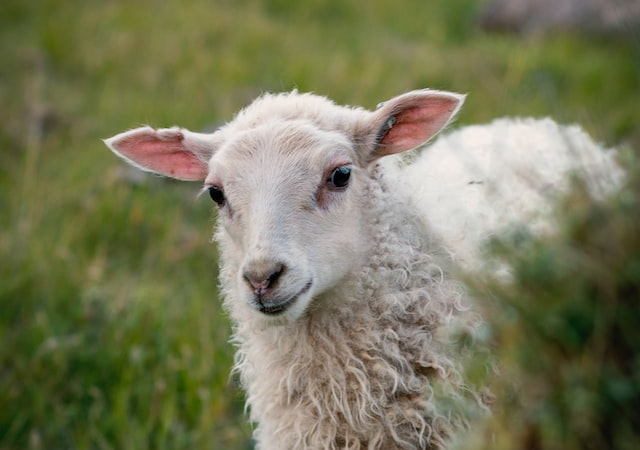 Tip 9: Be extra careful when crossing single-lane bridges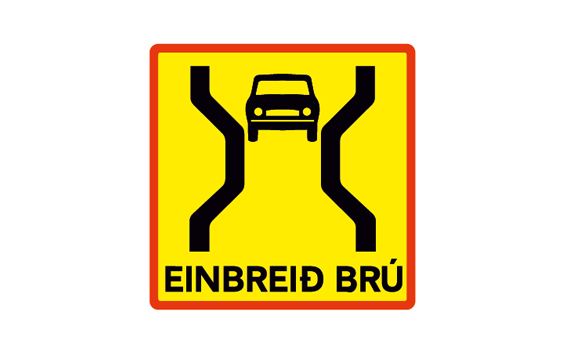 There are single-lane bridges all over Iceland, even on the main routes. Route 1 Ring Road, the main roadway around the country, has many single-lane bridges. You'll need to stop for oncoming traffic at these bridges, and whoever gets there first gets the right of way.
These bridges can also ice over, so make sure to drive steady across them.
Tip 10: Winter driving in Iceland: don't drive after sunset
While during the summer months you have the midnight sun, in the winter it becomes pitch black. The sun sets incredibly early during the winter, making driving much more challenging from the late afternoon onwards.
In Iceland, there are no road lights outside urban areas, so you are 100% reliant on your headlights. That's why we recommend never driving after sunset in the winter because it's especially dangerous on snowy and icy roads.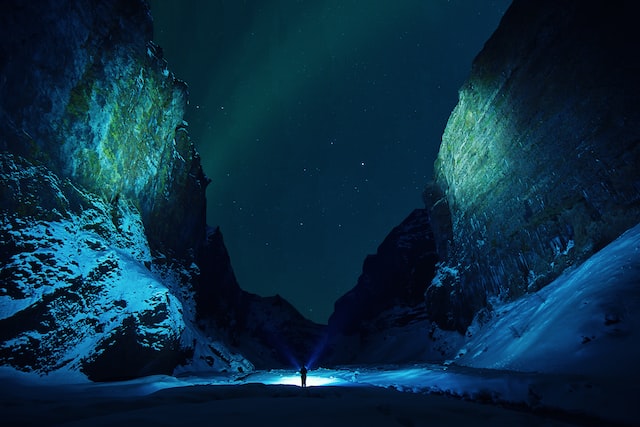 Tip 11: Slow down when you are approaching gravel roads
Many people that travel to Iceland aren't used to driving on gravel roads. Even Route 1 Ring Road has gravel portions, like many other roadways in Iceland. Tires will lose grip when transitioning onto gravel roads from paved roads, so if you're going too fast, you can lose control. Always slow down when you're approaching the gravel roads, not once you hit them, because braking hard on gravel is unsafe too.
Tip 12: Don't drive when tired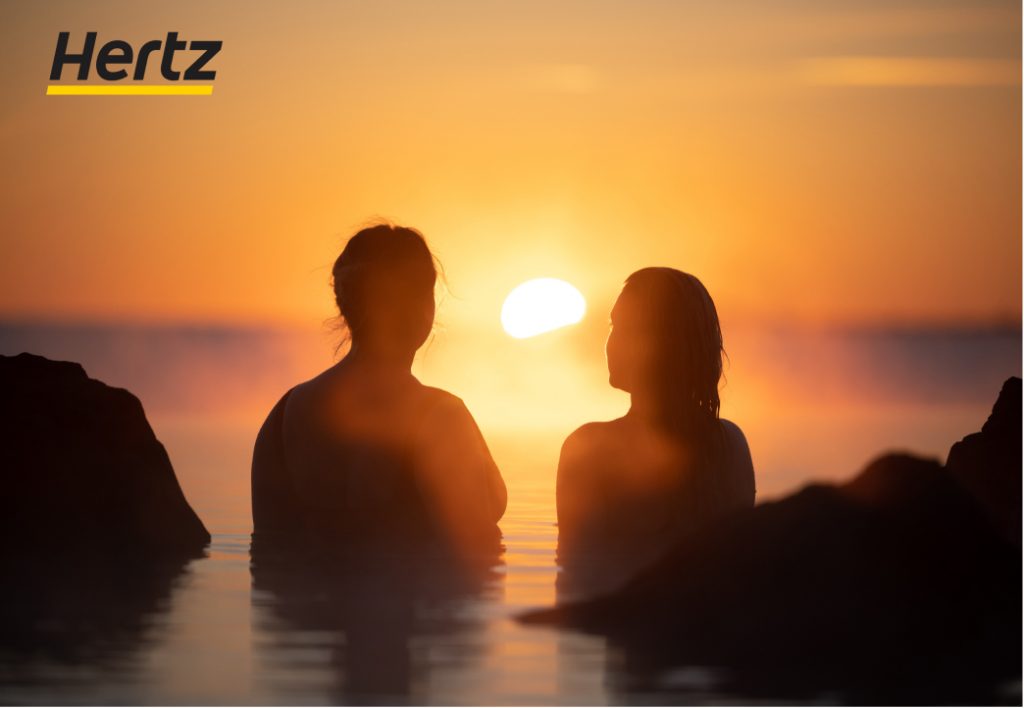 Driving when tired is never a good idea, but this is especially true during the Icelandic summers.
The days are very long during the summer, so you may be trying to pack in more driving than your body can handle. The reality is, you still need those vital 8 hours of sleep, even if it means going to bed during daylight.
Don't schedule long travel days and plan to drive in short bursts of a few hours at a time, booking accommodation accordingly. Switch drivers frequently when you can as well.
Tip 13: Drive on the right side
In Iceland, you must drive on the right-hand side of the road. If you're visiting from North America or most European countries, this won't be an issue for you. But if you're coming from the United Kingdom, Australia or one of the over 70 countries that drive on the left, then it's an important thing to remember. The steering wheel is on the left-hand side of the car, and when overtaking, you overtake on the left.
Tip 14: NEVER camp outside of a campsite, especially with your campervan
When camping in Iceland, you must camp on a designated campsite. It is illegal to spend the night in your car, camper van or tent trailer if you are outside a campsite unless you've received special permission from the landowner.
So never just park up somewhere and camp. There are many designated campsites around Iceland, especially if you're driving the Ring Road, so you should have no problem finding somewhere to camp. You don't need to book in advance; you can simply drive up and claim your spot.
Campgrounds often have a small fee, but you will also get access to toilets, showers, electrical hookups and sometimes even a Wi-Fi connection. If you plan to spend a while driving and camping around Iceland, it's worth getting an Iceland Camping Card which will allow you to access many different campsites around the country for a flat fee.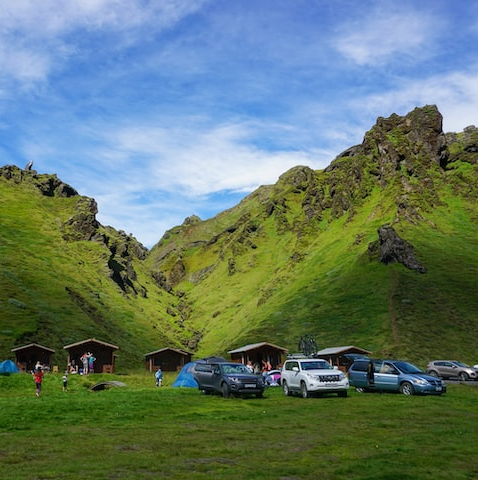 Tip 15: Always drive with your seatbelts fastened and NEVER drive with a cellphone in your hand
A safety tip that applies to driving in every country but is still important is ensuring everyone in the vehicle has their seatbelts fastened. It's law in Iceland that all passengers must have their seatbelts on while the vehicle is in operation. And the last thing you want is to get stopped and fined on your vacation. Additionally, if you have any children with you who are under the age of 12, they are not allowed to sit in the front seat.
You should never use your cell phone or other devices while driving a rental vehicle in Iceland (or anywhere). Not only will you receive a fine if you are caught with your phone in hand, but it's also incredibly unsafe. Since road conditions in Iceland are so variable, the driver must always have 100% of their focus on the roads. You can use a hands-free device instead, but it's still better to minimize your time on the phone as much as possible.
Important websites to check before hitting the road every day
Iceland has some fantastic resources to help keep you safe on the roads, so it's essential to make use of them to ensure your road trip goes smoothly. Here are some important resources to check each day before getting on the road:
Road.is: Road.is gives you real-time, up-to-date information about Iceland's weather and road conditions. You can see if there are any roads closed and also view live webcam footage of different roadways around the country. This site is focused on road information.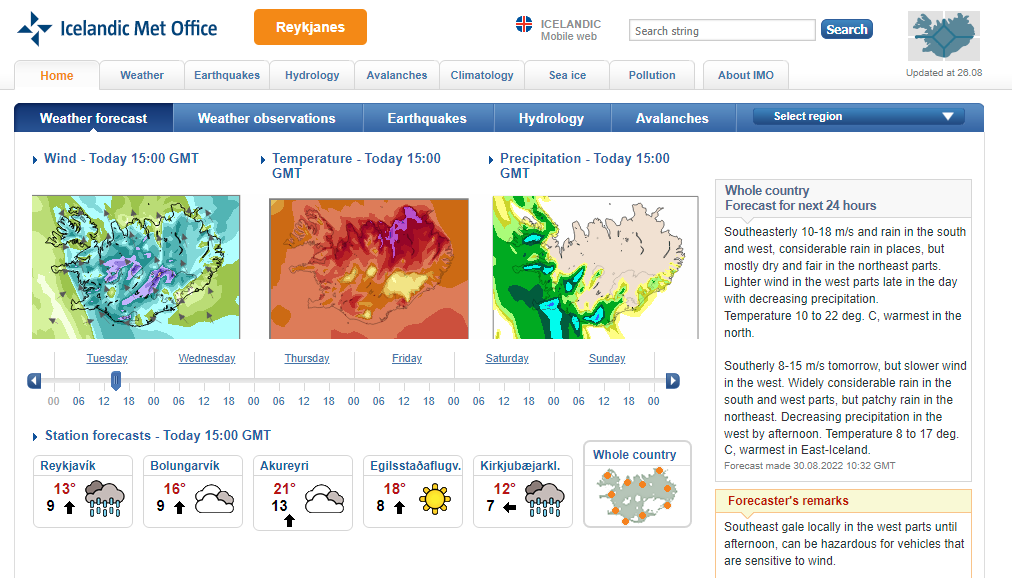 Vedur.is: Vedur is primarily for weather and temperature updates. You can see live wind, temperature and rain forecasts and precipitation predictions for cities around Iceland. There is information about the northern lights, earthquakes, avalanches and other weather observations.
Safetravel.is: Safetravel.is is a website and mobile app which is a one-stop-shop for Icelandic road safety. You can set up live alerts during your stay in Iceland, and the site will notify you if there is any significant change in weather, volcanic eruptions to be aware of or other weather warnings.
There are also various resources about road signs, highland driving, equipment lists and outdoor information.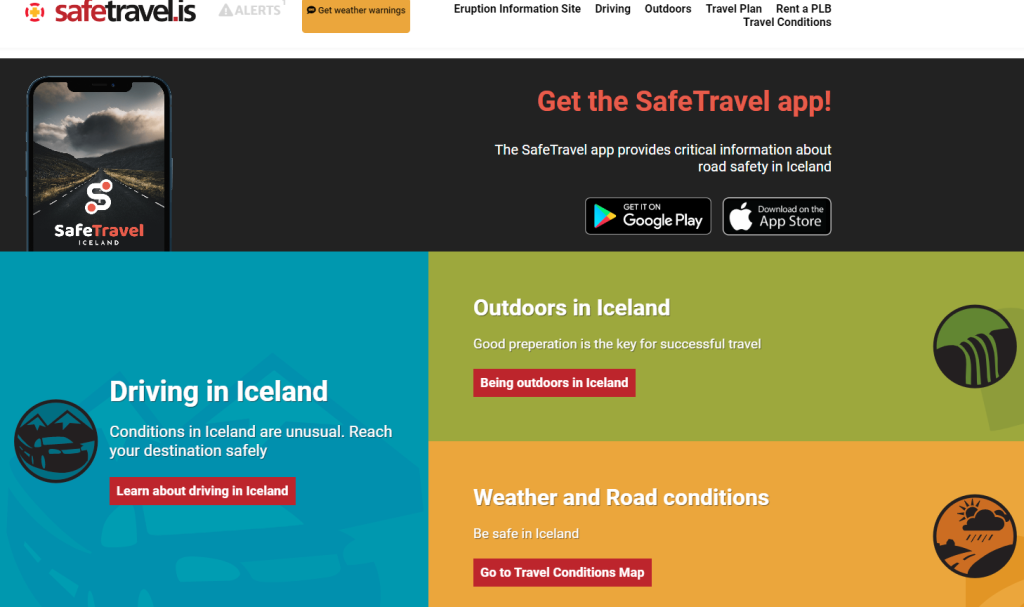 Iceland emergency phone number: 112
Learn about common vehicle damages and the resolutions at hertz emergency service breakdown and solutions.
Iceland safe drive tips
By adhering to all the tips when on your road trip in Iceland, you can ensure your group is safe while exploring all the country has to offer. You must always book your rental car online and in advance to get the most suitable option for your trip to Iceland. Head to Hertz.is to book your rental car today.