Reykjavik is the capital of Iceland and the first stop for anyone visiting the land of fire and ice. Almost everyone flying into Iceland will land here first, and many tourists choose to stay and enjoy the city for at least a few days. There are tons of awesome places you can visit and things to do in Reykjavik, plus attractions located just a short drive away.
Reykjavik has something for everyone, whether you're looking for free activities, must-see attractions, or day tours. In this article, we will dive into the best things to do in Reykjavik, how to choose the best rental car, and how to navigate the city.
Related links: Rent a car in Reykjavik ; Rent your car at KEF airport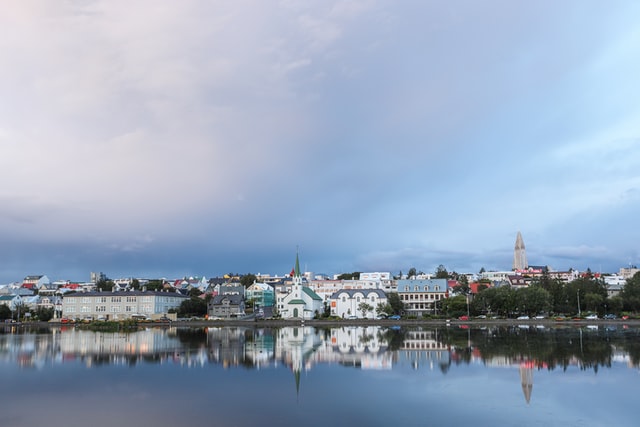 Table of content
Weather, temperature, and general info of Reykjavik
Reykjavik is generally quite cool throughout the majority of the year. The summer runs from June to August, where you can experience the warmest temperatures and best driving conditions. That said, since the Reykjavik capital region is the most heavily trafficked area on the island, the roads are well-maintained and easy to navigate all year round.
Reykjavik capital region
Average temperature
7ºC to 13.9ºC~ 44ºF to 57ºF
Weather
Cool and cloudy
Road condition
Easy to drive, paved roads, and unlikely to have snow blocking the roads during wintertime, unless
the snowstorm is heavy and sudden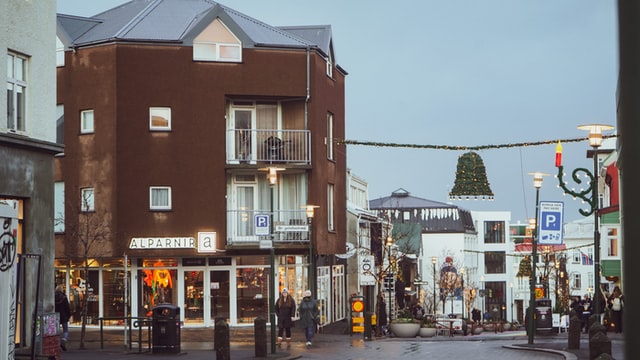 What car should you rent when visiting Reykjavik? How to budget
99.99% of tourists who visit Iceland do not intend to remain in Reykjavik for the duration of their trip. While it's a great place to start and finish your trip to Iceland, you need to consider your entire trip itinerary when choosing a rental car. If you were only staying in Reykjavik, you could easily get away with a compact 2WD car since the roads are paved and easy to drive. But if you're heading up the Ring Road, then you'll have to take that into consideration.
The main things you'll want to consider when choosing a car rental in Iceland are the route you'll be taking, the season of your trip, the size of your group, and how much luggage everyone is bringing. If you're visiting Reykjavik in the summer as a couple and only planning on staying in Reykjavik/the Golden Circle, then an economy or compact car will serve you fine. But if you have a group of 3 or more, you're visiting in the off-season or winter, and you intend to explore the island more thoroughly, you will need an intermediate, full-size, or 4X4 car.
Even inside Reykjavik city, you can encounter more challenging road conditions during the winter after a storm. We always recommend getting a 4X4 vehicle just for peace of mind and safety when driving during the winter in Iceland. Are you looking for some more tips for renting a car in Reykjavik? Check out our rental guide here.
For more detailed advice on renting a car in Iceland, click here.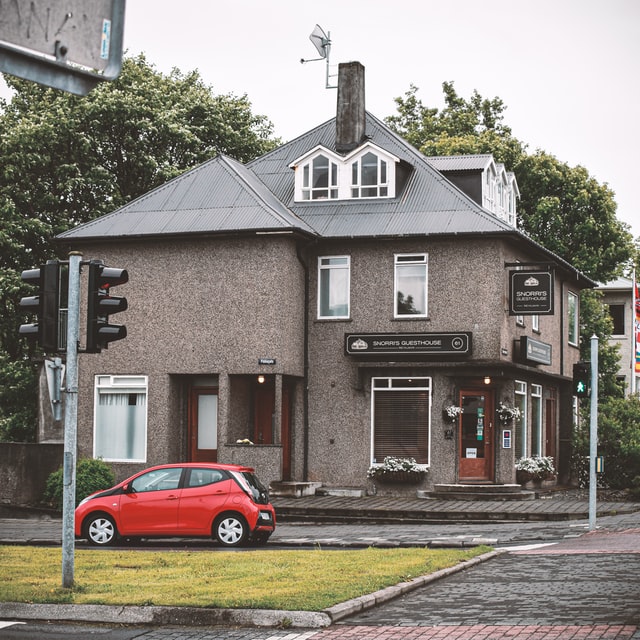 Budgeting tips for your time spent in Reykjavik
Iceland is notorious for being an expensive travel destination, but it doesn't have to be. Knowing how much you can expect to spend will help you budget effectively for your trip.
For accommodation, you should budget around 20834 ISK ($162 USD) per night for hotel accommodation in Reykjavik. And for meals, you'll spend at least 3783 ISK ($29 USD) per day. These costs can be less outside of the city or during the off-season. For a rental car, the price will vary based on what time of year you're visiting and what type of car you rent. You can get a quote for your specific dates here.
Keep in mind that there are both free and paid activities that you can enjoy in Reykjavik so that you can stretch your budget even further. We will talk about some of our favourites below. But first, here are some great budgeting tips for your trip to Reykjavik:
Choose hotels that include a free parking spot with your booking
Find free parking spots around the city
When traveling around downtown Reykjavik consider doing so on foot. Many attractions are within walking distance of each other and that way you won't have to worry about parking.
Choose your meals wisely. There are dining options for every budget, from cheap fast food to fine dining restaurants. Pick the food options that are within your budget.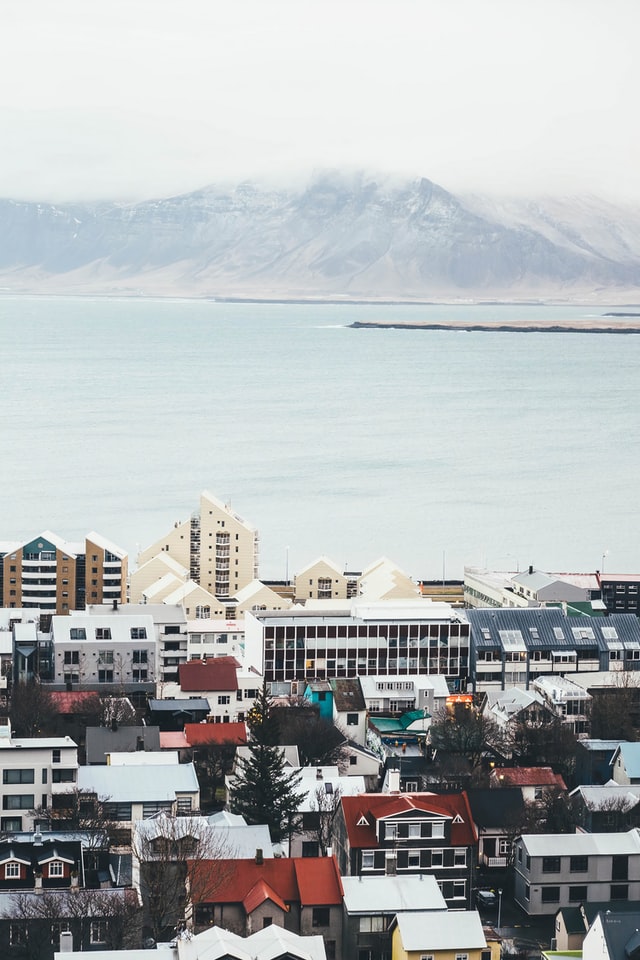 How to park in Reykjavik with your rental car?
Every city in the world has different parking rules, and Reykjavik is no exception. It's important that you understand the parking process in Reykjavik before renting a car to ensure you don't end up with a hefty fine on your hands. Parking zones in the city are generally well marked. Reykjavik has four different parking zones: red, blue, green, and orange. Each zone has different rules, as well as different pricing for parking. If you park in a paid zone and don't pay, you will be fined. And the same goes for parking in a handicapped spot.
You can pay for parking in Reykjavik in a few ways, including mobile apps called: Parka,Leggja or EasyPark; parking meters, or ticket machines. You can pay at ticket machines using your credit card, and a few of the machines still take coins, but they are being phased out.
One great incentive they have here in Iceland is free parking for eco-friendly cars. This initiative means that all vehicles that qualify as eco-friendly get free parking for up to 90 minutes in all parking zones in the city. This includes rental cars! So, if you rent an electric car or tesla, you won't have to pay for parking anywhere. Bear in mind that it's only 90 minutes for free, and anything longer you'll have to pay for.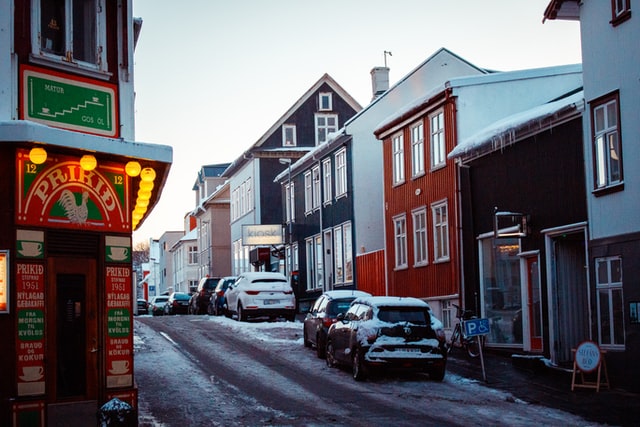 Three must-see main attractions of Reykjavik (Free!)
Here are three of the main attractions you must see when visiting Reykjavik.
1. The Sun Voyager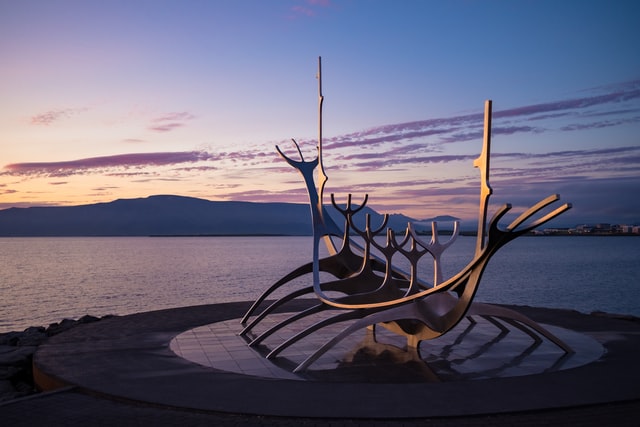 The Sun Voyager is Reykjavik's most famous sculpture. Designed by Jón Gunnar, this steel sculpture resembles a Viking ship and symbolizes the desire for discovery. You can find it on Reykjavik's seaside with a fantastic view of Mt Esja in the background.
2. Hallgrimskirkja Church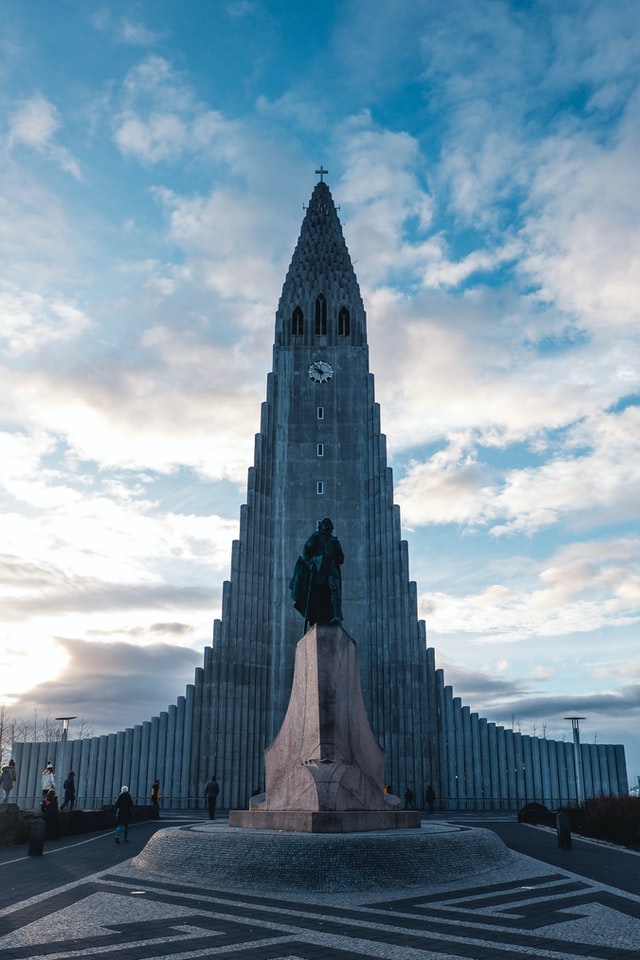 Hallgrimskirkja Church is arguably the most iconic building in Reykjavik. The unique design of this church features a variety of influences, from its hexagonal columns to its simplistic Protestant design. Inside, you can find beautiful art, a massive organ, and a breathtaking hall. The entry is free, and you can pay an extra fee if you'd like to visit the tower.
3. Harpa Concert Hall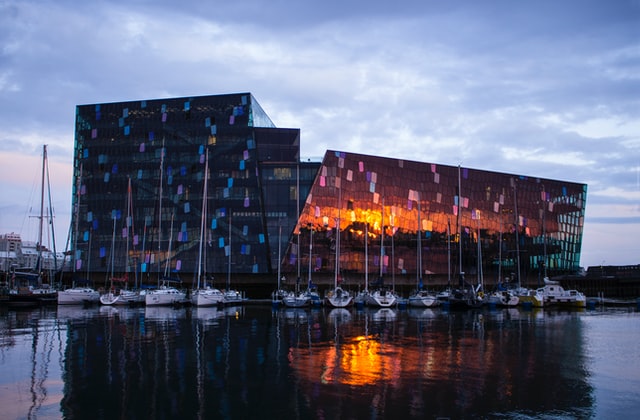 The Harpa Concert Hall is modern architecture at its finest. The hall's exterior alone is something you don't want to miss, with uniquely shaped glass windows making up the entire façade. Iceland's volcanic, basalt landscapes inspired the design, and some amazing artists have come to play inside the hall. You can enter the hall for free but will need to pay for tickets if you want to see any of the shows.
Best free things to do in Reykjavik
You don't have to spend a lot of money when visiting Reykjavik. In fact, there are many places things to see that won't cost you anything at all!
1. Explore downtown by foot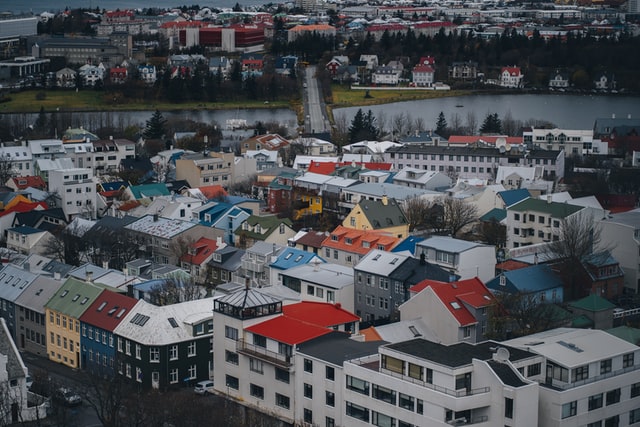 One thing that is always free is walking. Because of its small size, Reykjavik is a great city to walk around. There are many attractions, such as those listed above, that are close to each other. You can explore the different areas on your own or take a free walking tour with CityWalk Reykjavik. The walking tours are a great way to hear more information about the sites, along with engaging stories and historical details.
2. See the northern lights in the winter/midnight sun in the summer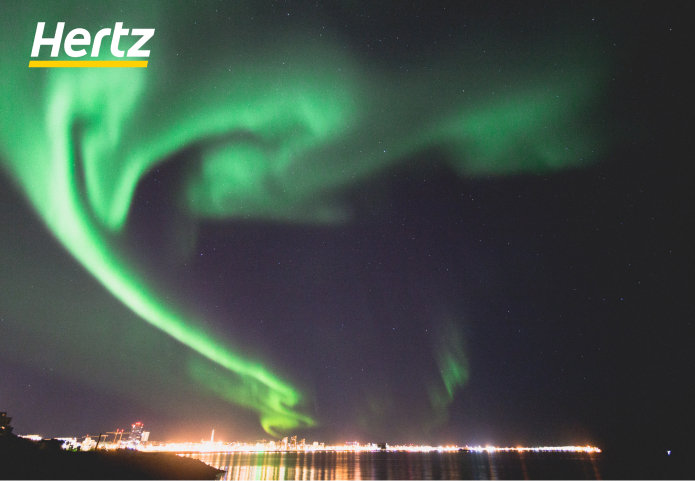 During the wintertime, it's not uncommon to see the northern lights from Reykjavik, and it's one of the main reasons people choose to visit Iceland in the winter. And best of all, it's entirely free. If you visit in the summer, you'll have the chance to witness another phenomenon: the midnight sun. In the summer, Iceland receives 22 hours of daylight, and the midnight sun is essentially a beautiful mix of both the sunset and sunrise in one. One of the best places to enjoy it is from the Grotta Lighthouse.
3.Visit the old harbour area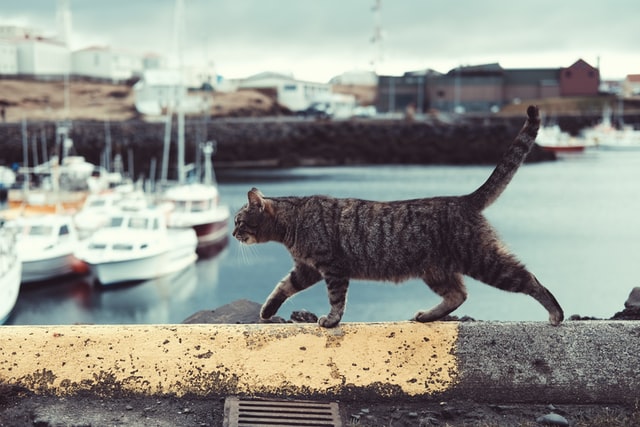 The old harbour area of Reykjavik is the old fish packing district. It's now the hip, trendy area of town with tons of cool graffiti, cafes, breweries, museums, and shops to explore.
4. Visit Reykjavik City Pond Tjörnin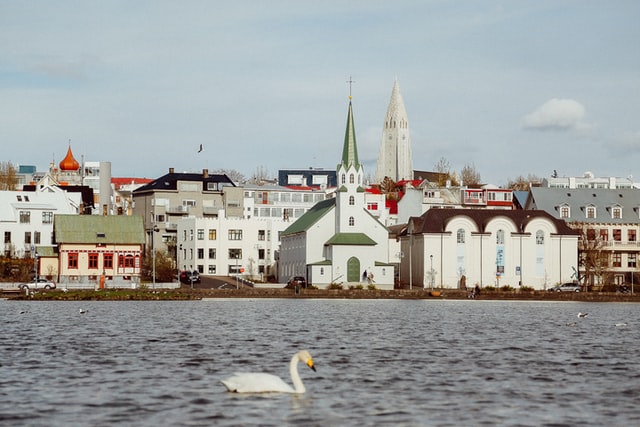 Located in the inner city, you'll find what locals call the biggest bread soup in the world, aka Reykjavik City Pond Tjörnin. This shallow lake is an excellent place for bird watching, with more than 40 bird species living in the area. In the winter months, Tjörnin freezes, and visitors and locals can go ice skating on it.
5. Chill out at the botanical garden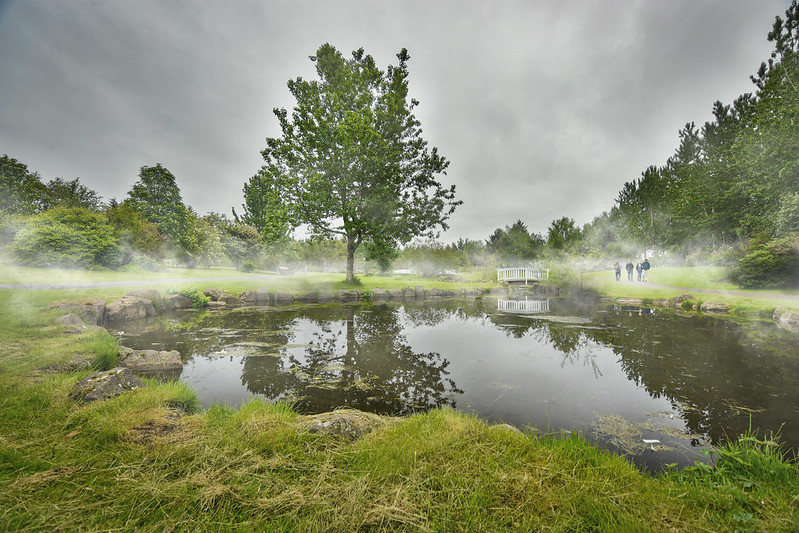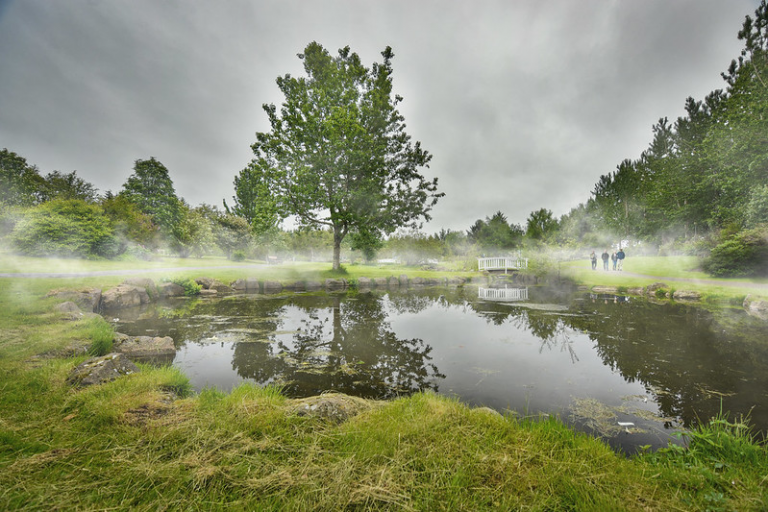 Botanical gardens are a great place to wander around and learn about the different types of plant life that exist and thrive in a country. The botanical garden in Reykjavik serves as a place to conserve plant life and educate tourists on the over 3000 different plants grown in the garden. Plus, it's free to visit!
Best cheap things to do in Reykjavik
They might not be free, but these activities still won't break the budget!
1. Go swimming in the geothermal pools like a local
Iceland is well known for its geothermal pools, and there are many for you to enjoy within the borders of Reykjavik. Make sure to check out Vesturbæjarlaug, Sundhöllin and Laugardalslaug.
2. Visit the Nautholsvik Beach
Nautholsvik beach is a geothermal beach where the freezing water from the ocean fuses with hot geothermal water to create the perfect conditions for bathing.
3. Visit a museum
There are tons of museums to enjoy in Reykjavik, and they all have a low price point. Here are just a few of the museums you can visit in Reykjavik:
Reukjavik Maritime Museum
National Museum of Iceland
Saga Museum
Reykjavik Art Museum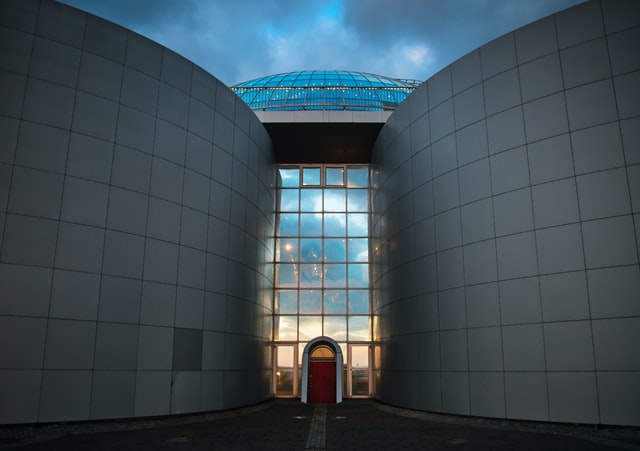 Best things to do in Reykjavik when there is sudden bad weather
The weather in Iceland is highly unpredictable. It can be blue skies one minute and storming the next. But not to worry. There are still many things to do in Reykjavik when the weather takes a turn for the worst.
1. Go to a bar/restaurant
Reykjavik is one of the best places in Iceland to enjoy the local cuisine. Even if the weather is bad outside, you can still warm up with a hearty Icelandic dish.
2. Visit "FlyOver Iceland"
FlyOver Iceland is open all year round and is an immersive indoor flight experience that takes you on a journey all across the country. The technology makes you really feel like you're flying and includes elements like wind and real motion.
3.Go for a movie in Bio Paradis Cinema
Bio Paradis Cinema is not your standard run-of-the-mill movie theatre. This cinema screens unique films that you wouldn't find elsewhere, including art-house releases, documentaries, experimental films, and repertory cinema.
4.Visit Sky Lagoon
Even in the rain, you can still go and enjoy Sky Lagoon. This geothermal lagoon in Reykjavik has a beautiful view over the North Atlantic Ocean. It includes their recommended 7-step Ritual experience, which has cold plunges, saunas, steam rooms, and the lagoon itself. There are a variety of packages to choose from, including: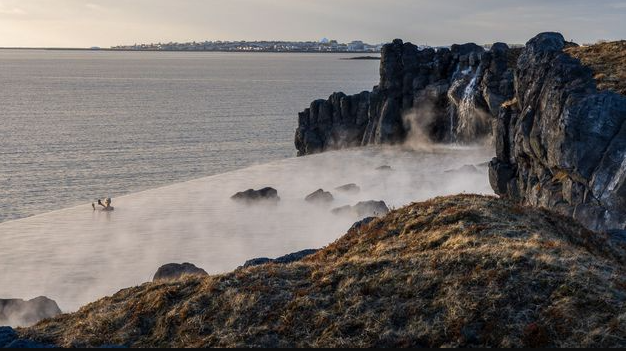 Best local tours you can join in Reykjavik
Tours are always a great option when visiting Reykjavik since you don't have to worry about the planning. Leave that to the experts and just come along to enjoy! Here are some of the best local tours you can join in Reykjavik: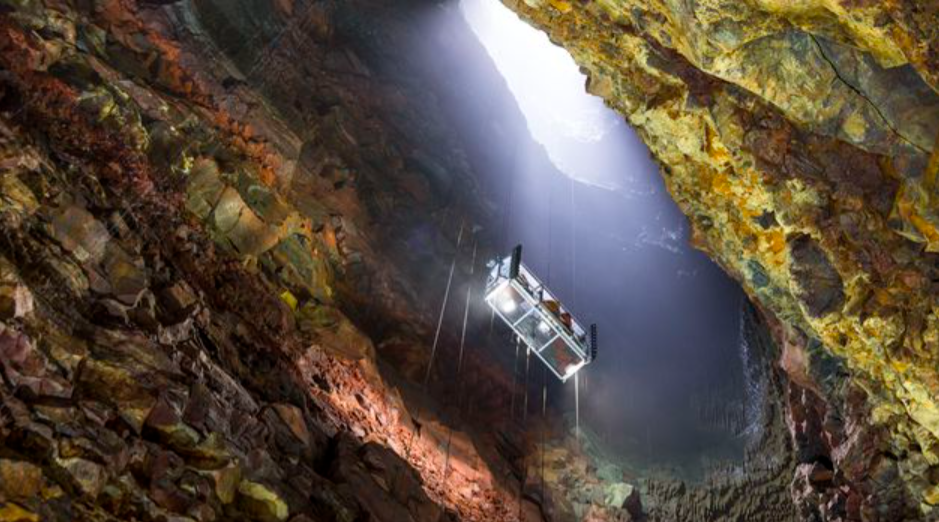 Best things to do in Reykjavik with a rental car
There is no limit to the things you can do in Reykjavik with a rental car. With plenty of activity options for free, things to do on rainy days, and exciting tour options, you won't get bored in the city whether you're there for a weekend or multiple weeks. You can check out hot springs, visit museums, and spot whales on the same day.
Best of all, if you book a rental car with Hertz Iceland, you can pick your car up right from Reykjavik Airport when you land so that you can begin your Iceland adventure right away. Always book your rental car online and in advance to ensure you get the exact option you want.