If you're planning on visiting Iceland, there is no better way to get around than renting a car. Whether you're coming to relax and unwind in the geothermal baths or hike some of our rugged mountains, having a vehicle will give you the freedom to choose your own adventure. On top of that, most of the natural wonders that Iceland has to offer are far from our towns, meaning you'll need a car if you want to get to them.
The best way to begin your trip to Iceland is by renting a car directly at the airport. There are 13 airports in Iceland, with four of them being international. The main airport is called Keflavik Airport (KEF), which is located next to the town of Keflavik. The majority of international flights land here, so it's likely that yours will as well.
Booking a car rental at Iceland airport is way more convenient than trying to arrange transport into town and picking up a car there. You can simply pick the car up when you land and drop it back off when you leave. But before you decide on a Keflavik airport car rental, there are some things that you should know that will help you avoid wasting time and money.
---
Related links: Rent a car in Iceland; Rent a car at Iceland airport with great deals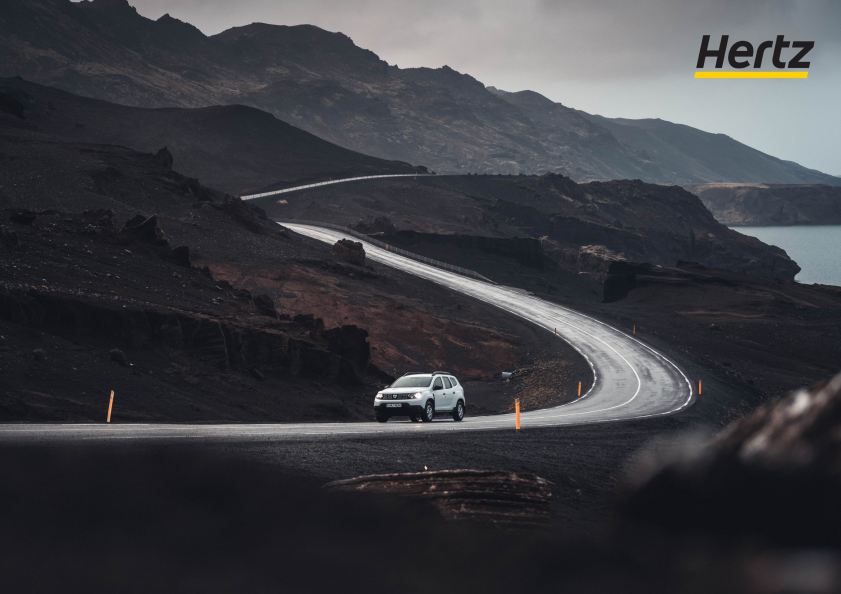 Table of content
Don´t wait until it's too late! see why
1. Don't mix up RVK airport and KEF airport
Reykjavik is a very popular destination for travellers coming to Iceland. Its airport, Reykjavik Domestic Airport (RVK), is only about 40 minutes drive from Keflavik International Airport (KEF). It's easy to get the two airports confused since their names sound and look very similar. Plus, they are physically close in proximity. When you're booking a car rental at an Iceland international airport, it's important to pay very close attention to which airport you choose.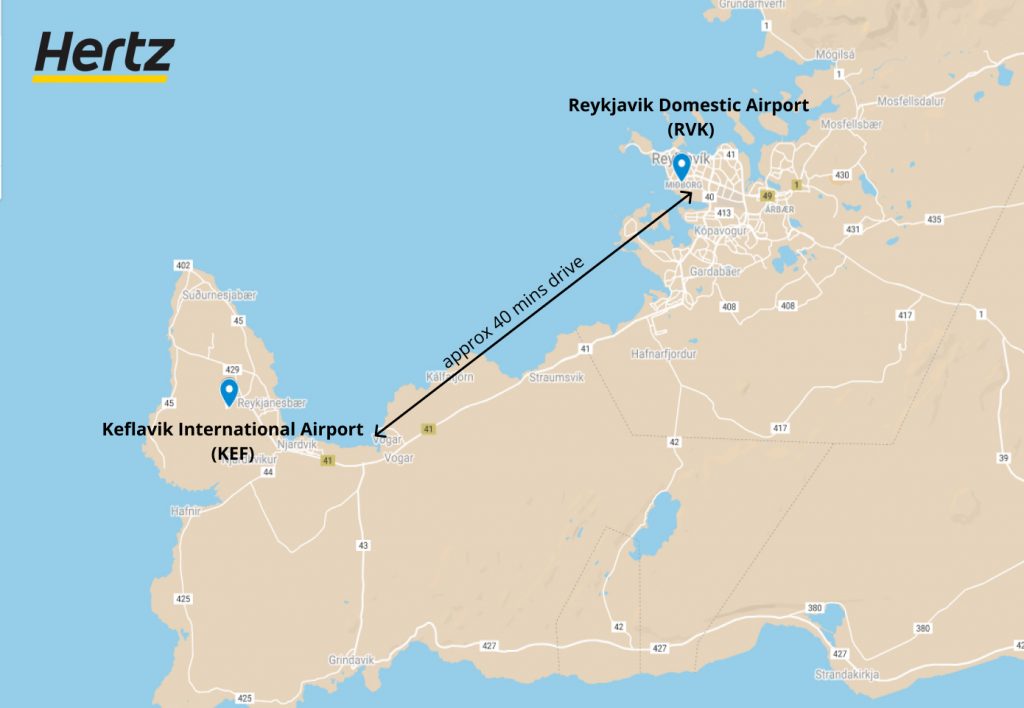 If you accidentally book your car rental for the wrong airport, it can cause a lot of trouble when you're trying to pick it up. Be sure to triple-check that you don't choose Reykjavik airport (RVK) if you're flying into Keflavik airport (KEF). If you choose the wrong car pickup location, they may not have any cars available for you, and it can end up being extremely time-consuming to sort it out. On top of that, you may have to pay for the cost of renting another car.
It's always better to be safe than sorry, so have a thorough look through your reservation before you click "book."
2. Book with one of the 4 car rentals in the KEF airport arrivals hall to save time and money
The best way to save time and hassle when booking a Keflavik car rental is to book with one of the car rental companies in the airport arrivals hall. Many of Iceland's local car rentals that claim to be located inside the Keflavik airport are actually in the town. If you book with one of the companies located in Keflavik town, you will need to take a shuttle bus into town to pick up your car and then back to the airport when you leave. Not only does this take time, but you'll have to incur the added cost of the shuttle.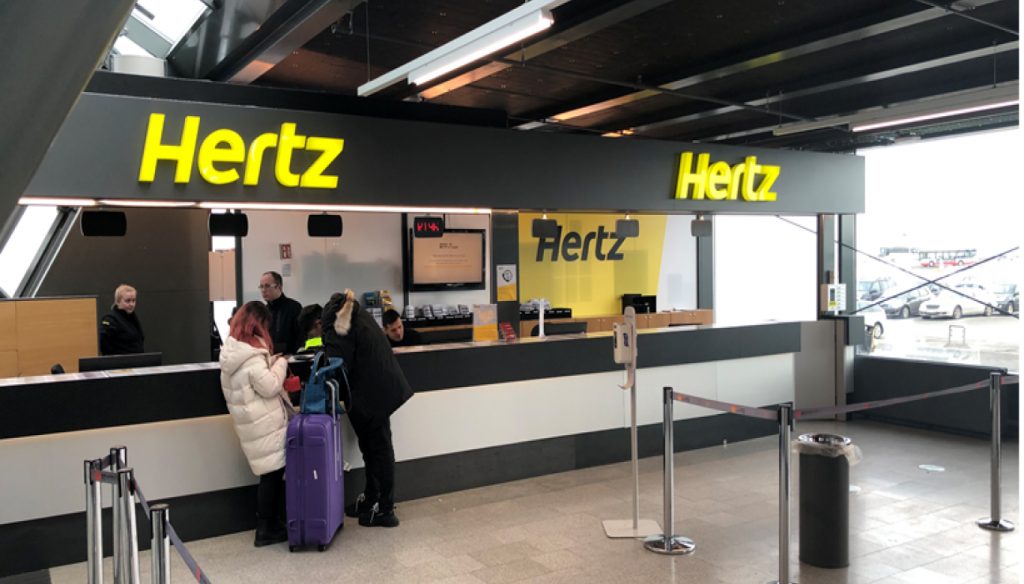 So, which rental car companies are at the Iceland airport? Well, one of the four-car rental companies located inside the arrivals hall of Keflavik airport is Hertz Iceland. Renting and returning cars with Hertz at the airport is easy and simple. After you land, you can head straight to the Hertz desk with your reservation number and drivers license to pick up your keys. You'll be asked to read and sign the contract, and then you can go collect your vehicle. All of the Keflavik airport car rentals are parked in the airport parking lot, so you only have to walk a few minutes, and then you'll be on your way.
If you're returning your car during working hours, a Hertz team member will come and quickly check your vehicle for damage. If you return the car out of hours, then you'll leave the keys in a box and proceed to airport check-in. Hertz will then check your car in the morning, and Hertz will send your final invoice via email.
By booking your rental car online with Hertz Iceland, you'll receive a 5% discount and a free extra driver!
3. It will always be a good idea to book your rental car online in advance
There aren't an infinite number of cars available to rent, regardless of what country you're visiting. This is especially true in Iceland, where supplies are more limited in general. Due to COVID-19, many car rentals went out of business because of decreased car supplies to Iceland. And while Hertz Iceland is still operating and thriving, the number of tourists coming to Iceland renting our cars is increasing. If you want to ensure your travel plans aren't disturbed, booking in advance will always be the best option.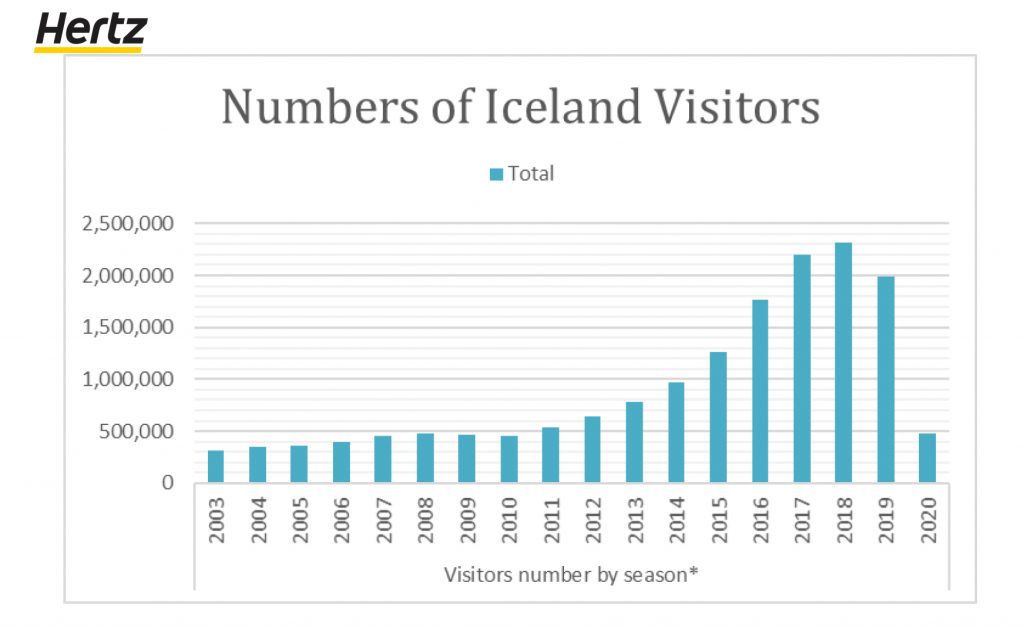 At Hertz Iceland, we offer a wide selection of cars with over 1600 available for tourists. And while this may seem like a lot, we were almost fully booked last summer. Based on last year's stats and the increase in tourism we can almost guarantee the same this year. If you have a special request, such as for a 4×4 or camper, then you'll want to book even earlier, or you might not have the option to book.
Another thing you'll notice when booking a car rental from Iceland airport is that most of the manual. While we do have some automatic cars available, they are limited, and you'll definitely have to book them in advance. Manual cars are the standard in most of Europe. They are more fuel-efficient, and since fuel is very expensive in Iceland, manual cars are cheaper for our customers. On top of that, the terrain in Iceland is varied, and roads can become very slippery. Manual cars are more reliable and safer to control in these types of conditions.
4. Make sure you rent a car suitable for your trip
Hertz Iceland has various rental car types available to suit different types of trips. When you're booking a car, make sure that you consider the activities you plan on doing during your time in Iceland so you can choose the appropriate car. We have diverse terrain in Iceland, so you'll require a different vehicle depending on what routes you'll be travelling. Icelandic law regulation restricts 2WD cars on roads with an 'F' at the beginning of the road number. That means that you'll need a 4×4 if you plan on driving any of those routes, or you could receive a heavy fine. You can find out more information about the F-roads in Iceland here.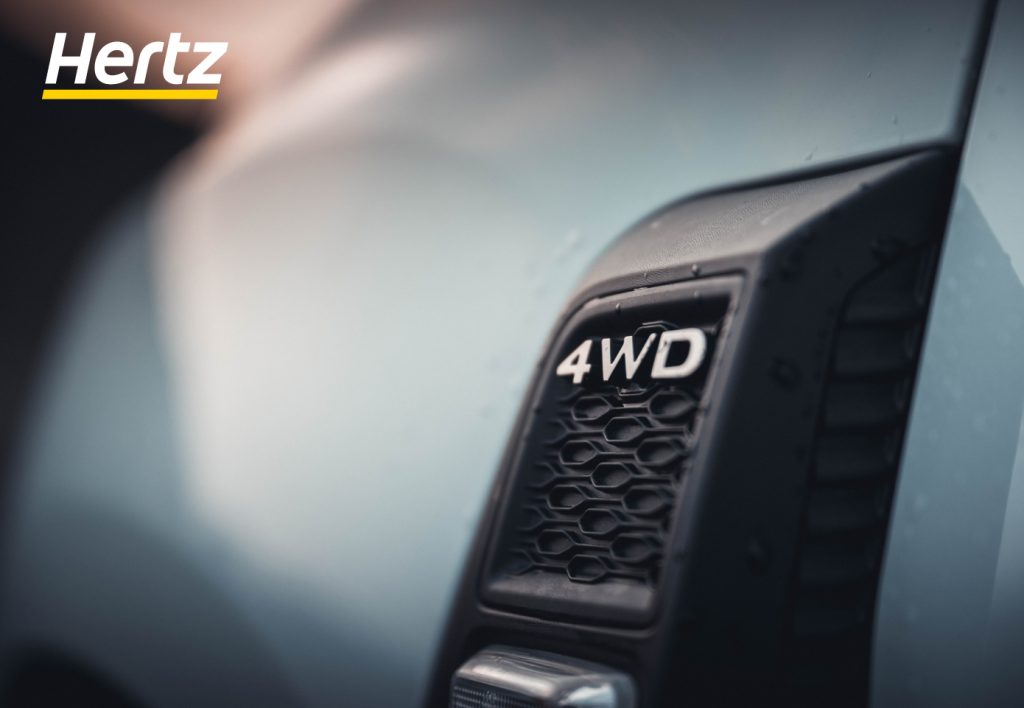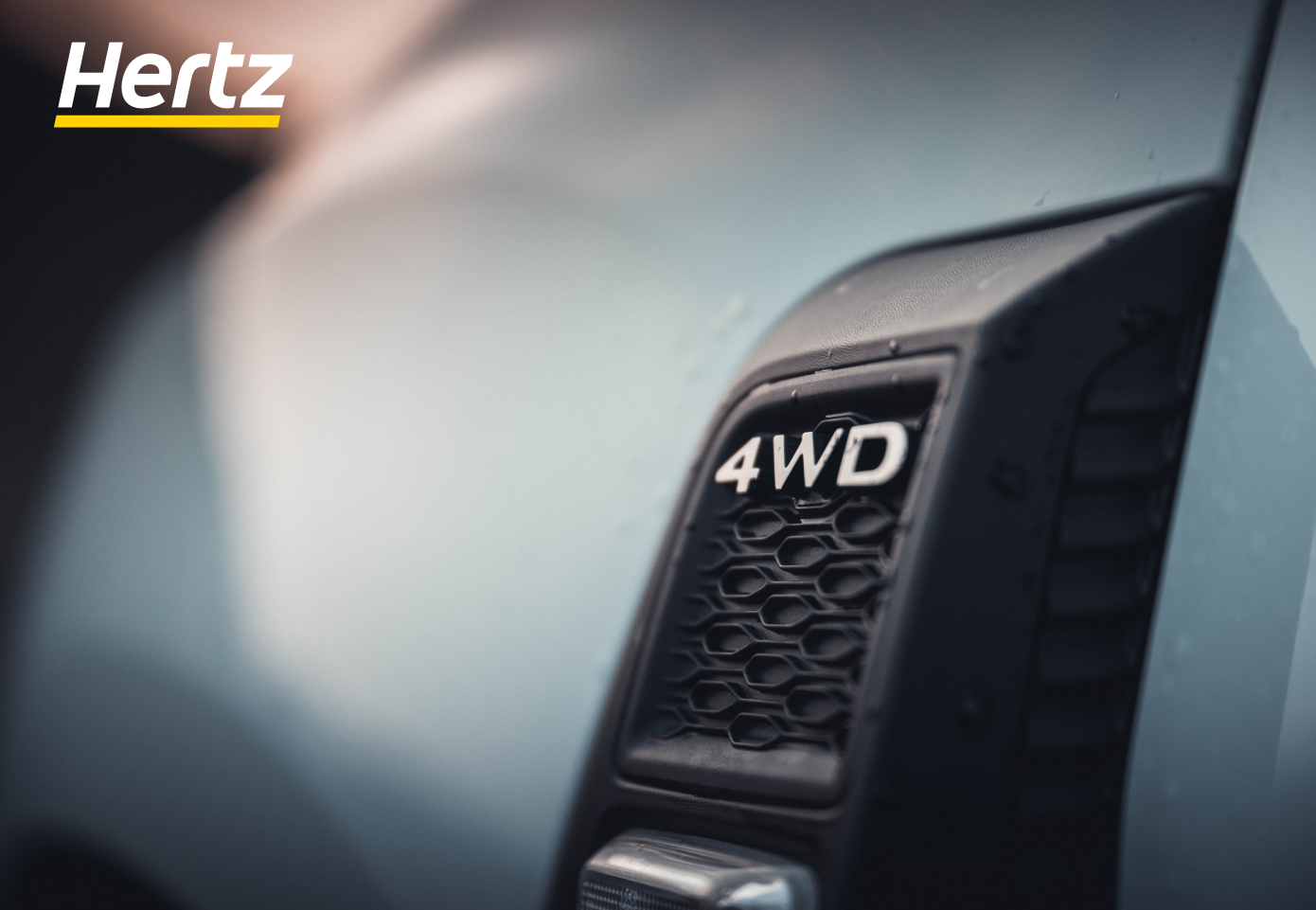 You'll also want to think about how many travellers you'll have and how much luggage you'll be bringing. Have a look at the different vehicle options here and click 'more details to see a full list of features to help you choose the best option.
If you're trying to save money, you might want to book the cheapest rental option, but that could be limiting if you plan to visit the more remote areas of the country. Our most affordable cars are 2WD, which won't get you to the Western Fjords or Highlands. The F-roads will likely damage an economy 2WD car, which you will have to pay for, or you'll end up with the fine. So, it is better to spend more to get an appropriate 4×4 vehicle.
5. Get a car coverage plan that offers full protection
When you book a car rental at an Iceland airport, you will need to choose your coverage package. According to Icelandic law, basic car insurance must be included with all rental cars. This basic insurance provides liability and accident insurance for the driver and the owner. At Hertz Iceland, a collision damage waiver is also included in the rental rate when you book only.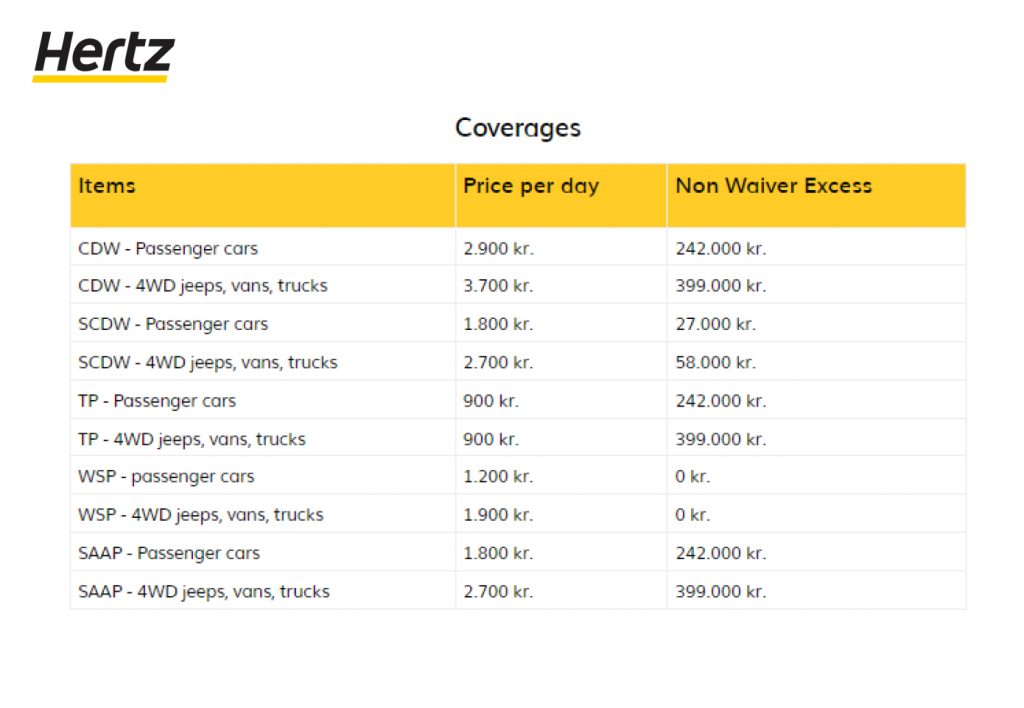 If you choose to only take the basic coverage, then you're still subject to a non-waivable excess, which will depend on the vehicle group rented. Since you're coming to Iceland, where the terrain can be rugged, and you are subject to the elements, we recommend going with a higher level of protection. A premium coverage package will help to reduce the amount of non-waivable excess, and you'll save even more if you include the coverage at the time of booking. You'll enjoy a 40% discount on coverage if you book your car online with Hertz and select a premium coverage package.
Upgrading your coverage coverage on your rental care from the basic coverage package means you'll also receive:
Super Collision Damage Waiver (SCDW)
Purchasing the SCDW on top of the CDW reduces the non-waivable amount of the CDW. One thing to note is that it doesn't lessen the non-waivable excess for any other protection except CDW.
Theft Protection (TP)
Adding theft protection will reduce your financial liability if your rental car is stolen. TP also includes coverage of any stolen parts or accessories. While Iceland is a very safe country, it's best not to take any chances unless you're prepared to cover the cost of a stolen rental car.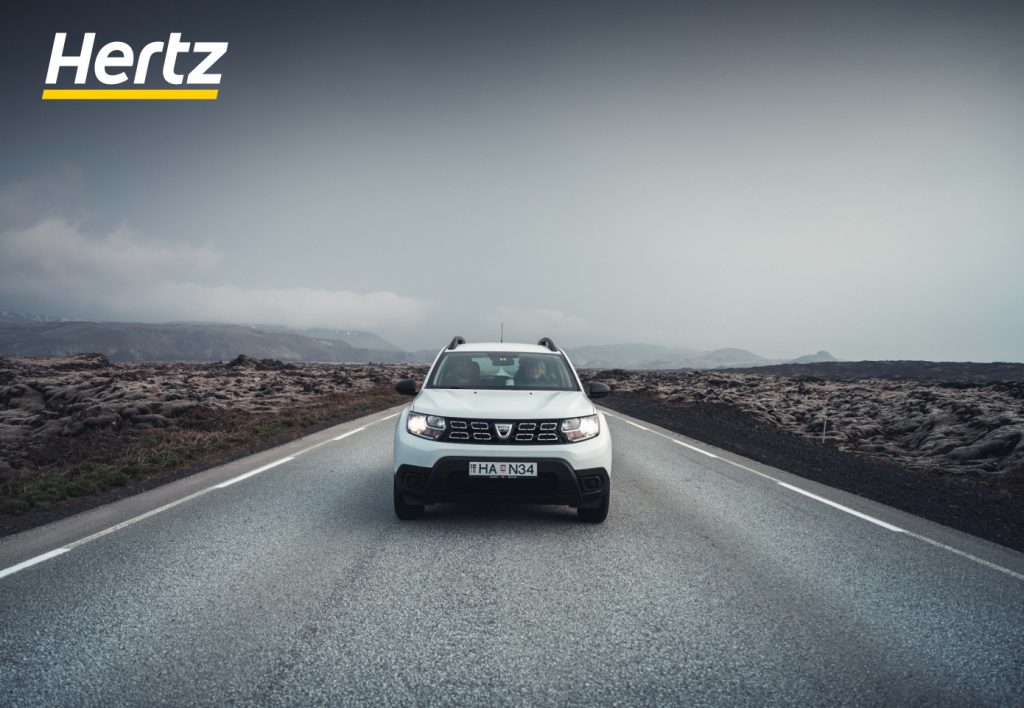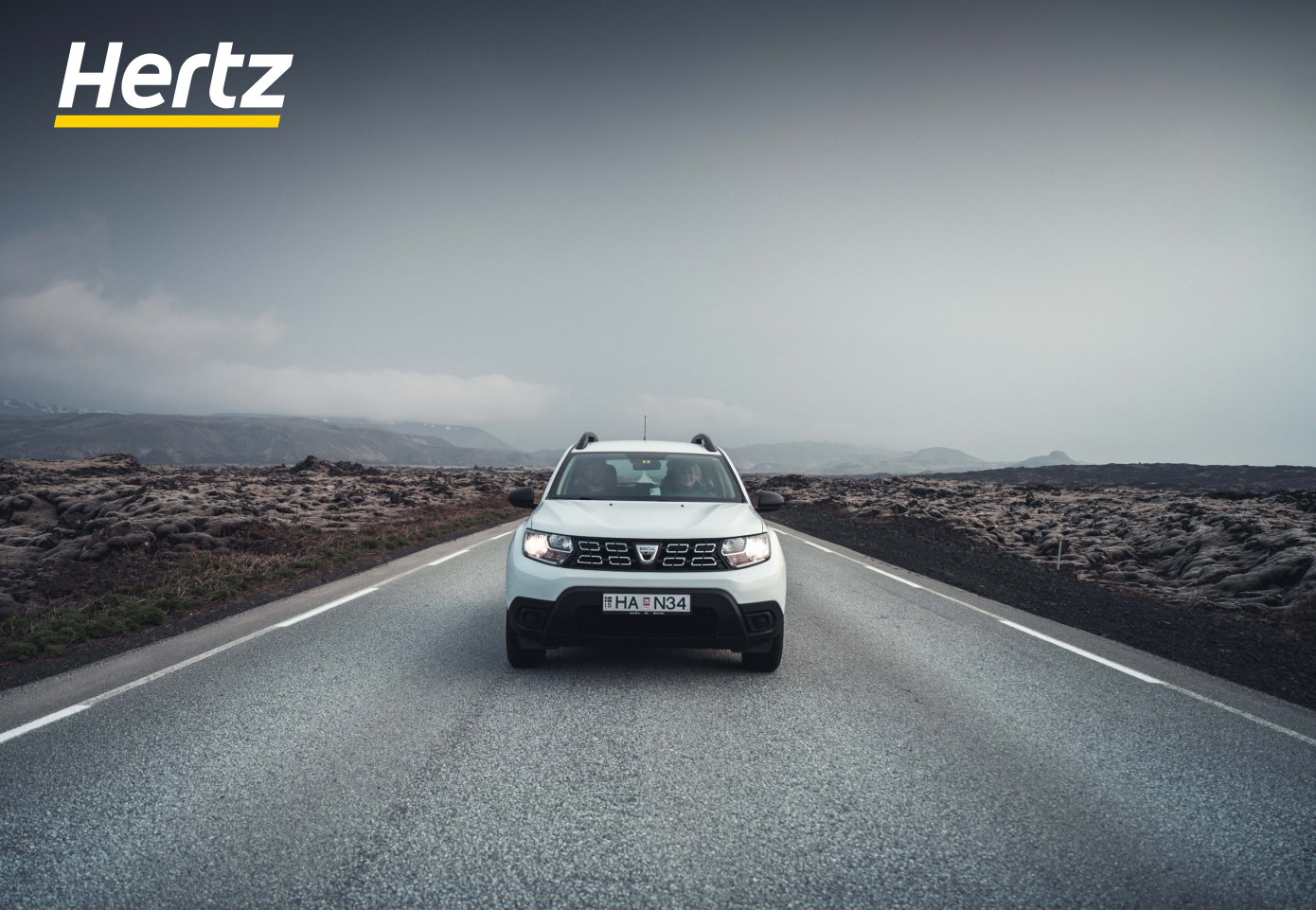 Windshield Protection (WSP)
If you're planning on driving the F-roads in Iceland, then WSP is a no-brainer. Even if you're sticking to the well-maintained roads, you will likely encounter gravel and other road debris. If gravel hits your windshield or headlights and causes damage, then WSP will eliminate your financial liability.
Sand and Ash Protection (SAAP)
Iceland has around 130 volcanic mountains, and we've experienced approximately 18 volcanic eruptions since Iceland became a settlement. That means a lot of volcanic ash! We also have beautiful beaches, including our iconic black sand beaches. If you're traveling to Iceland, you'll likely want to experience both of these natural landscapes, but both can be damaging on a rental car. Sand and ash are both abrasive substances and can cause damage to the paint, windows, and lights of our vehicles. We highly recommend adding SAAP to your coverage package so you won't be liable for any damages sustained to your rental car on account of sand or ash.
Compared to other European countries, car repairs in Iceland is very expensive. If you want to ensure that your road trip is as stress-free as possible, then you should choose an coverage plan that offers full protection. You never know what kinds of issues might arise when on the road. But as long as you're fully covered, you can continue to enjoy your adventures without worrying.
Find out more about our full-protection car coverage here.
Renting a car at Iceland airport
Choosing a car rental at Iceland airport means that your adventure begins as soon as you land. If you're visiting for a short visit, then every minute you save means another minute spent exploring our beautiful landscapes. Don't be fooled by car rental companies stating they are located at the airport when they are actually in town. With only four car companies operating out of the arrivals hall, the best option is Hertz Iceland.

With over 2500 cars in our rental fleet, we have options that will suit your trip, whether you're going 4×4 on ashy roads or cruising around Reykjavik. While you can attempt to book your car on arrival, there is no guarantee that one will be available. By booking your rental car online in advance, you can guarantee that your perfect vehicle will be waiting at the airport for you when you arrive. Book your car and coverage with Hertz Iceland here to save time, hassle, and money when you arrive in beautiful Iceland.