Reykjavík is the largest city in Iceland and the northernmost capital in the world. Its name translates to "Bay of Smokes" as it's said that the first thing Viking settlers saw when they landed on the island was the steam coming up from the geothermal vents. Now Reykjavík has become the cultural, commercial, and industrial hub of Iceland and a city every tourist visits on their trip to the island.
Getting around in Reykjavík and the surrounding area is relatively easy, as long as you have a car. If you're staying in Reykjavík downtown, without plans to leave the city, then you can do so on foot. But with so many of Iceland's most spectacular attractions located outside of central Reykjavík, a rental car will make your time much more fulfilling. Iceland does not have a train or metro system, and the bus lines will only stop in towns, not at the attractions themselves.
If you don't rent a car, the only alternative would be joining local tours that will take you out to the attractions you want to see, but these tours can be limiting. You don't get to control your own schedule, nor can you explore freely. For that reason, booking a car rental in Reykjavík is hands down the best way to go.
But how can you ensure you book the best rental car for your trip to Reykjavík? And how do you know where to book it from? In this article, we tell you everything there is to know about car rental in Reykjavík to make sure you have a great experience from start to finish.
---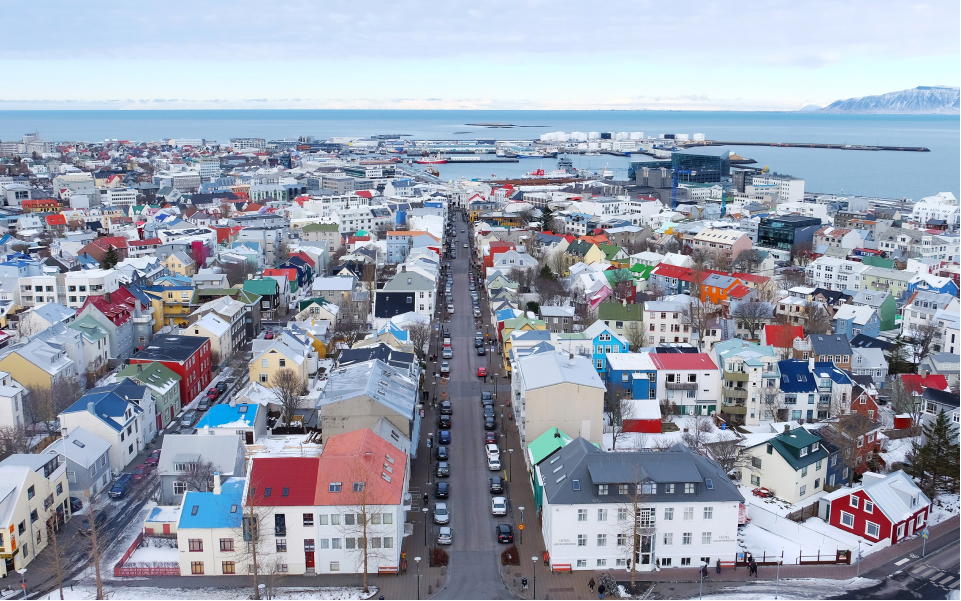 Table of Content
1. Make sure you rent from a car rental that has an office located in Reykjavík
When you're browsing car rental options in Reykjavík, you'll see that many offer the option of picking up and returning the car in Reykjavík or at Reykjavík Airport (RKV). Something important to keep an eye on is where the car rental office is actually located (and not just the pick-up/drop-off location). Not many of the car rental companies in Iceland have rental offices in Reykjavík, meaning that they will often charge tourists large drop-off fees. That is because they will either need to send someone from the company to pick up the visitor and take them to the car pick-up location or have a staff member drive the rental car to the visitor. The labour cost is very high in Iceland, and this cost will be passed on to the consumer.
If you're looking to rent a car from Reykjavík, it's always best to choose a local rental car company with an office in Reykjavík to help you avoid that hefty fee.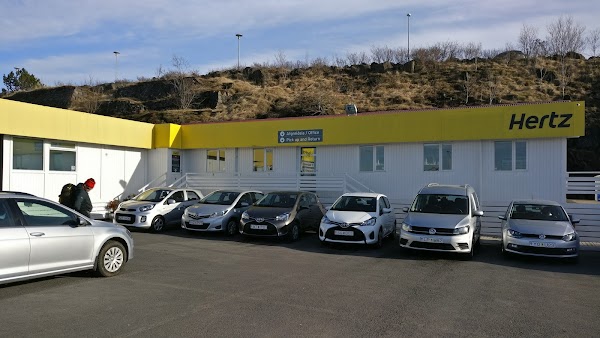 Hertz has two offices conveniently located in Reykjavík. You'll find one office in RKV domestic airport (Reykjavík Domestic Airport, 102, Reykjavík), and the other is in Reykjavík downtown (Flugvallarvegi 5, 101 Reykjavík). Our downtown office is located only a few minutes' walk from Perlan, one of Reykjavík's most notable landmarks and a great place to start your trip to Iceland. It is both an immersive museum and a restaurant, plus it has an observation deck offering a breathtaking view over the city.
2.If you are renting from Reykjavík, then it's best to return it to the same place
Regardless of where you travel to, it will always be cheaper to pick up and drop off your rental car in the same location. Rental companies will add extra charges if you want to drop off your vehicle at a different location than where you picked it up. That is because the company may have to send someone up to collect the car and bring it back to its original pick-up location.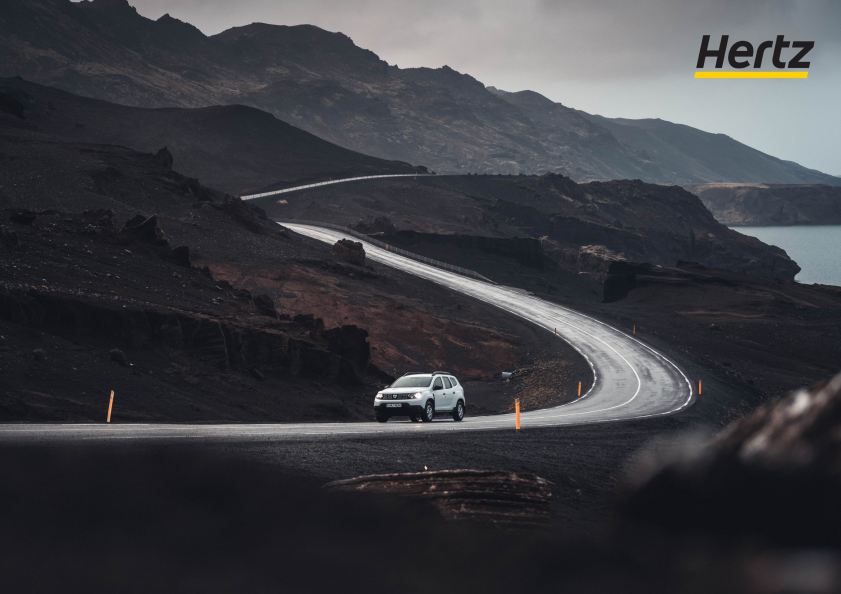 3. Remember to always book in advance
Never assume that a car will be available when you arrive unless you've made a reservation. It's like showing up to a popular restaurant on a Friday night at 6pm and hoping a table is available. Here in Iceland, supplies are even more limited than in other countries, especially since COVID-19. Unfortunately, some car rental companies went out of business during this time, which means fewer cars available to rent. But that doesn't mean less tourists. The demand for rental cars is as high as ever, and with fewer operators, it's essential to book in advance if you want to ensure your travels plans won't be disturbed.
Depending on your travel plans, you might need to get a 4X4 since many of the roads in Iceland are inaccessible with a 2WD. Another thing to note is that most of the cars in Iceland are manual transmission, since that is the standard in Europe. If you only drive automatic, then your choices will be more limited, so it's even more important to book in advance.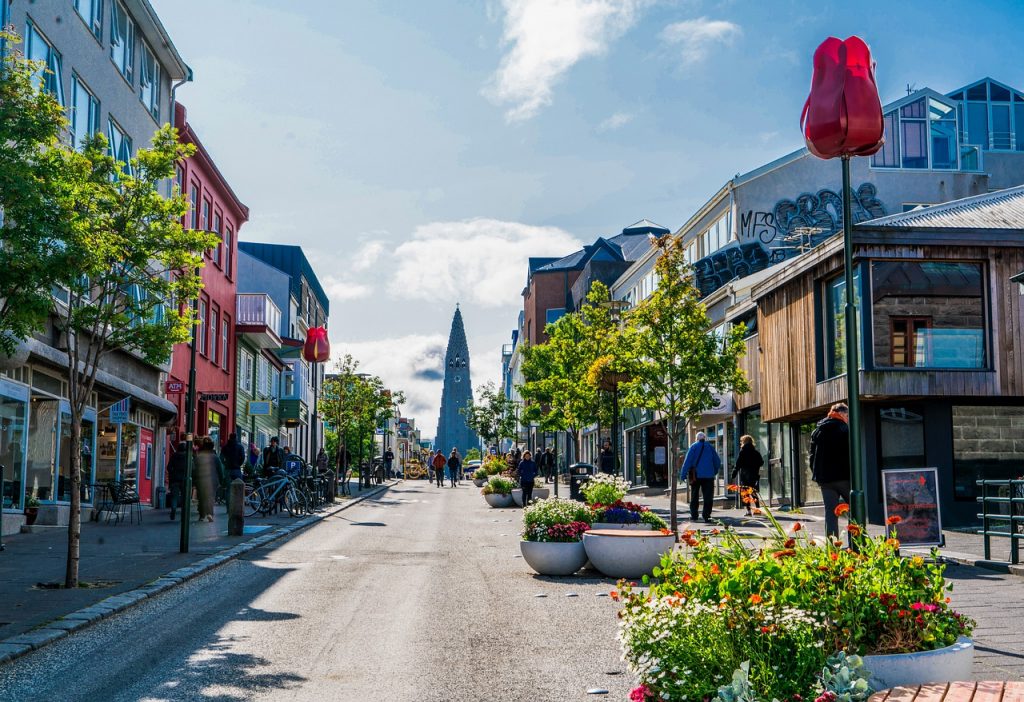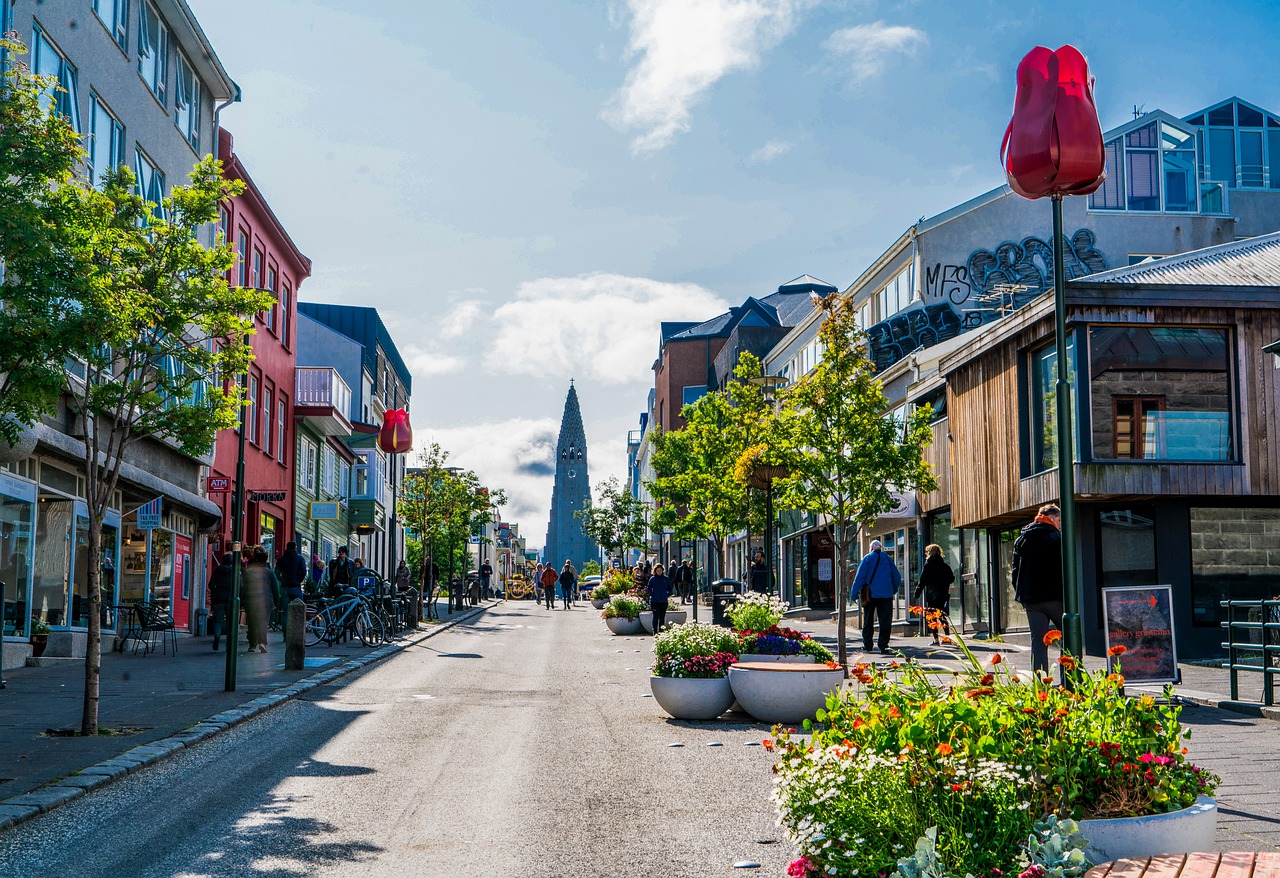 4. Consider where you are going before booking your rental car in Reykjavík
Iceland has a very diverse landscape with various different types of terrains and roads. You'll need to consider your trip itinerary and which routes you'll be taking when choosing which type of car to rent. It can be tempting to go for a cheap car rental in Reykjavík, but it might not be the best option for your trip.
If you're only coming over for a city break to hang out in Reykjavík city for the weekend or visiting the nearby Blue Lagoon, then renting a small economy car should do the trick. Economy cars in Iceland are typically 2WD and can seat up to 5 people total, but it's usually quite squished, and you wouldn't have room for tons of luggage.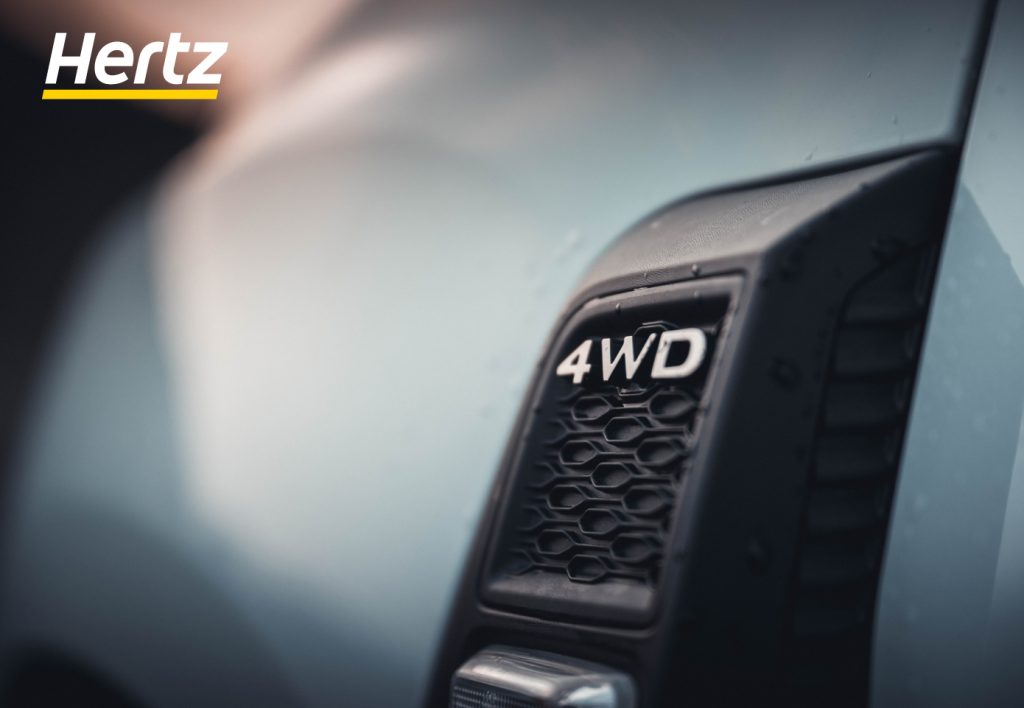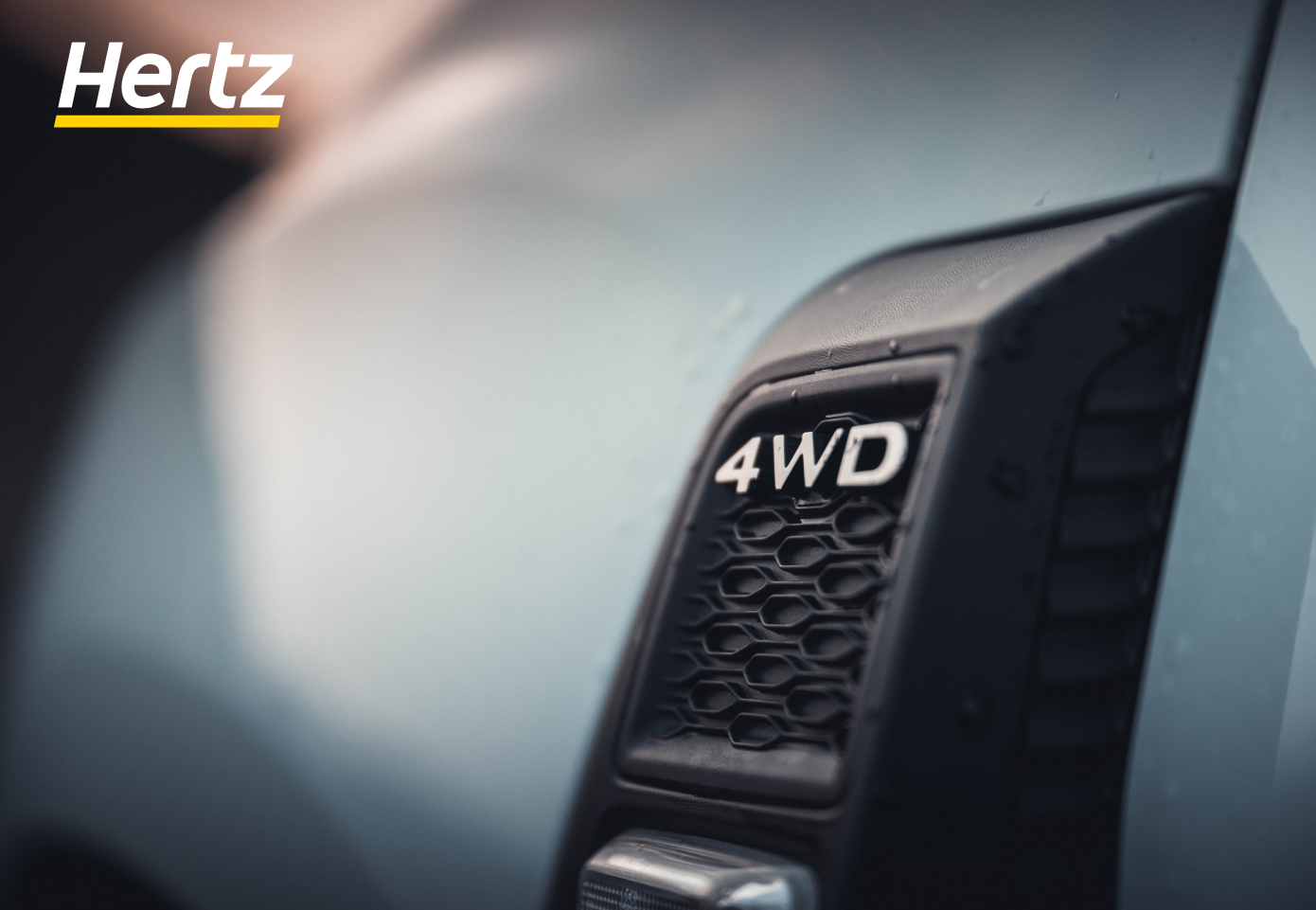 Something unique to Iceland is our F roads. These are roads that are only suitable for 4×4 vehicles. In fact, it's illegal to take a 2WD economy car on an F road and can result in a fine. Plus, there is a good chance you could get stuck in an economy car. Many of the F roads are up in the Highlands and in the island's more remote areas. They are usually steep, muddy, gravel, and sometimes even cross rivers. F roads are labeled on the road sign. It will have the letter F followed by a number. You can see some of these roads on Google Maps, but not all of them.
If you want to take in all that Iceland has to offer, then you'll likely need a 4×4.
With the unpredictable weather conditions and varied terrain, you need a vehicle that provides the required traction to keep you safe and in control. If you plan on visiting the Westfjords, the Highlands, or are coming anytime through the winter, then you'll definitely want a 4WD rental car. They also have extra space, meaning you can fit more luggage for longer trips and comfortably seat more people. Renting a 4×4 also means you will have full freedom to explore everywhere you want to go in Iceland without having to worry about getting stuck or fined.
5. Consider what time of year you are visiting Iceland
Icelandic weather is highly unpredictable. It can be bright and sunny one minute and a hail storm the next. It's a common saying among locals that "if you don't like the weather in Iceland now, just wait for five minutes." This is especially true in the winter, which falls between September to early May in Iceland. We do have an incredibly long winter, but as long as you're prepared, it's still a great time to come for a visit.
In the summer months, from May to August, a cheap economy car rental in Iceland will work just fine. Summers are milder, and the weather is relatively calm. We'd highly recommend renting a 4×4 in Iceland during the winter because of the difficult road conditions and unpredictable weather. It's common for us to have sudden storms with heavy snow and icy road conditions, and a 4WD car or SUV will give you peace of mind and keep you and your travel companions safe.
You can stay up to date with the weather conditions in Iceland, plus find upcoming predictions on the Icelandic MET office official website.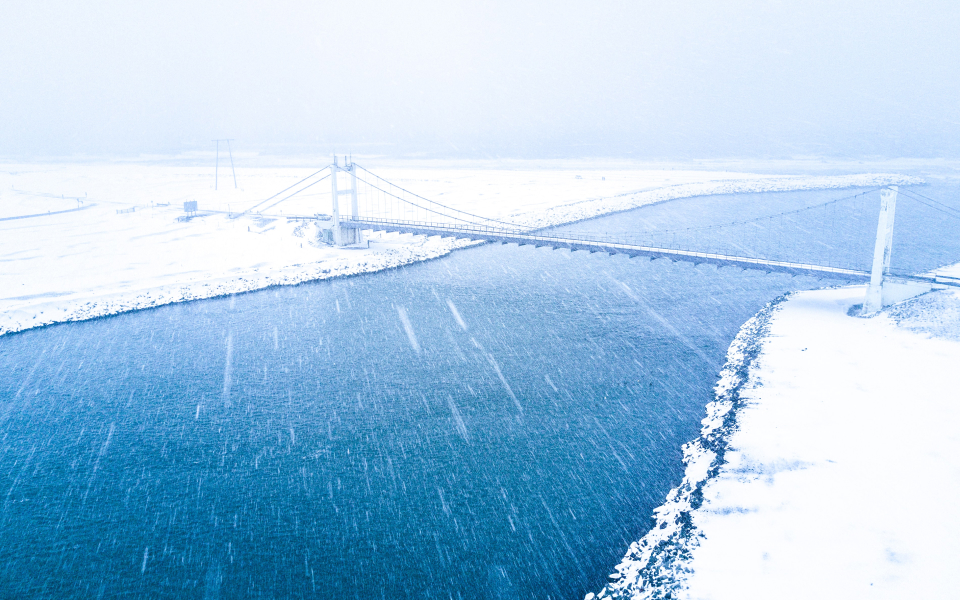 6. Consider how many people and luggage you will have in your group
Just because a rental car fits five people doesn't mean it can accommodate five peoples worth of luggage. If everyone brings a large suitcase with winter clothes, then you need to make sure you'll have the space for it. Always check the details of rental cars in Iceland before you click 'book' to make sure the vehicle can accommodate your entire party and their luggage. Most rental sites will provide a detailed breakdown of each vehicle and exactly how many people and pieces of luggage it can fit.
A standard economy car usually fits a group size of two to three people comfortably. Even though there may be more seats, they can often only fit one piece of luggage in the back. A larger SUV will be the best option if you have a group of four to five people. And for any group 6 or above, we would always recommend renting two cars because it will make your experience more enjoyable. The last thing you want is for your entire party to be crammed in a car for long hours of driving. Especially if you're visiting during the winter as everyone will have more luggage.
If you have a member of your group with a minibus drivers license, you could also consider renting a van or minibus for your trip if you have a group of 6 or more.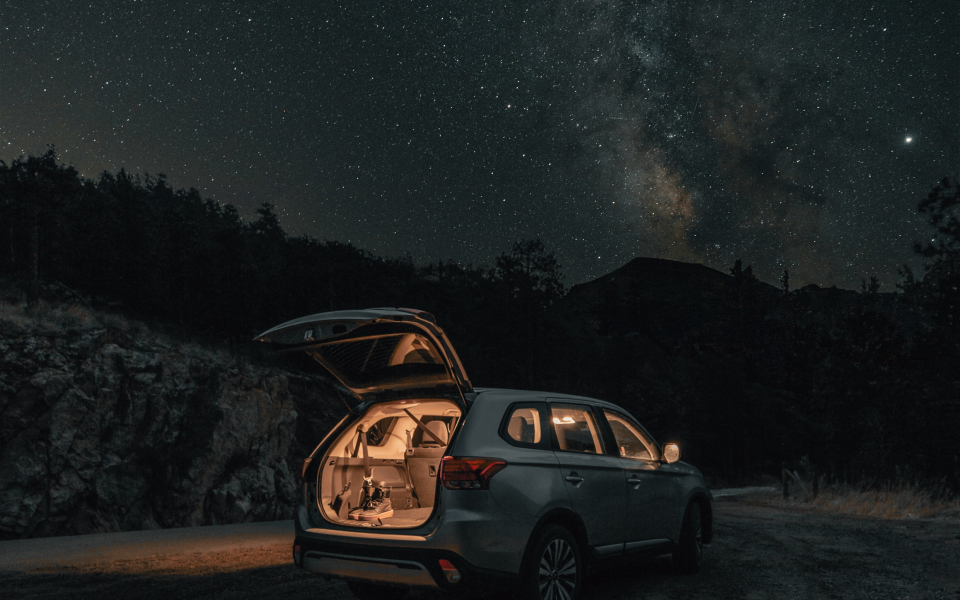 7. Don't forget to choose a coverage package with your rental
All car rentals in Iceland require you to have at least basic coverage. It can be tempting to just roll with the basic package to save money on your booking, but we'd definitely advise looking at more comprehensive packages. The basic package will include liability and accident coverage, but you'll still be subject to a non-waivable excess (N.W.). The basic package also includes a collision damage waiver (CDW).
Renting a car in Iceland is different from renting in other countries. The terrain here is more treacherous and rugged, meaning there is a higher risk of damage, especially when driving on F roads. Choosing a premium package will ensure you're protected and give you peace of mind so you can explore the island without worrying. In addition to having more protection, a premium package will reduce the amount of non-waivable excess.
Car repairs in Iceland cost a lot more than in other European countries. Labour here is higher, as is the cost to import parts. When you know your rental car can be subject to the elements and unpredictable road conditions, selecting the best coverage package makes economic sense. Our coverage packages contain add-ons like theft protection (T.P.), sand and ash protection (SAAP), and windshield protection (WSP). If you're driving on gravel roads or through the lava fields, it's common to have loose debris flying up at your vehicle. A cracked windscreen is the last thing you want to worry about when you're on a fun road trip around Iceland.
If you book your car rental in Reykjavík online with Hertz Iceland, you'll even get a 40% discount on your chosen coverage package. You can find out more information about our car coverage packages here.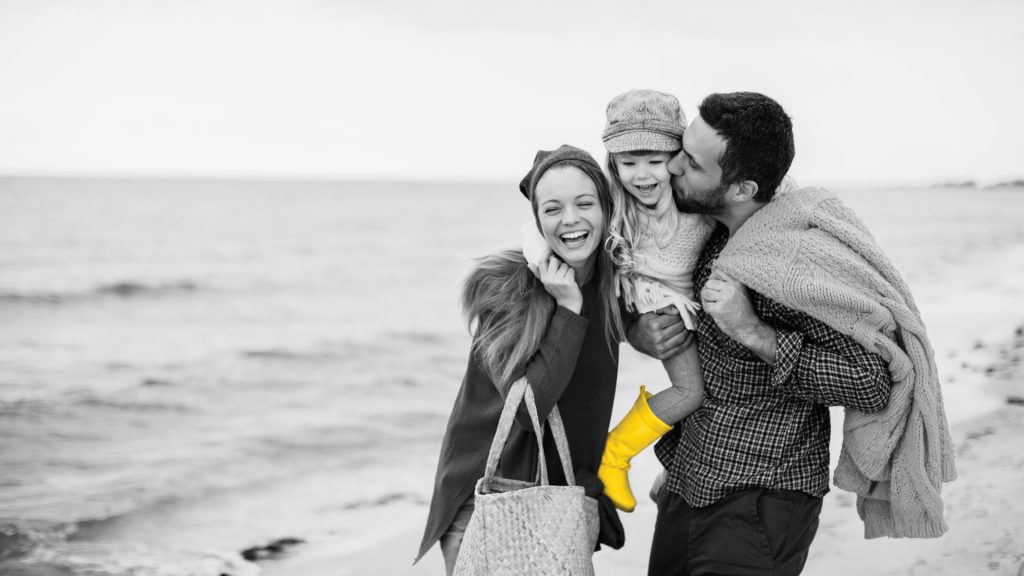 Car rental in Reykjavík
Reykjavík is the hub for starting your trip in Iceland. Whether you're visiting for a few days and spending time in the city or doing a two-week road trip around the island, you'll need a good set of wheels. With Hertz Iceland, you can pick your car up downtown or rent a car at Iceland Airport. You get to choose! Renting a car is convenient and gives you the freedom to plan your Iceland trip exactly the way you want it.
Always book in advance to ensure you get the perfect car for your trip and receive 40% off your coverage package by booking online.