The Ring Road is the single best way to explore the vast, dramatic landscapes of Iceland. Whether you are visiting for a weekend getaway or plan to spend longer on this beautiful island, your trip will inevitably intertwine with this popular road.
The road is known by many names including Route 1, Road Nr.1 and Highway 1. The locals call it Þjóðvegurinn and Hringvegurinn, translated as the "national road" and "ring road".
To truly get the most out of your road trip on the Ring Road in Iceland there are some important things to know. Where can you book a car rental? What attractions are on the Ring Road and what can you expect regarding gas prices and weather? In this article, we will cover everything that you need to make your Ring Road excursion a success.
---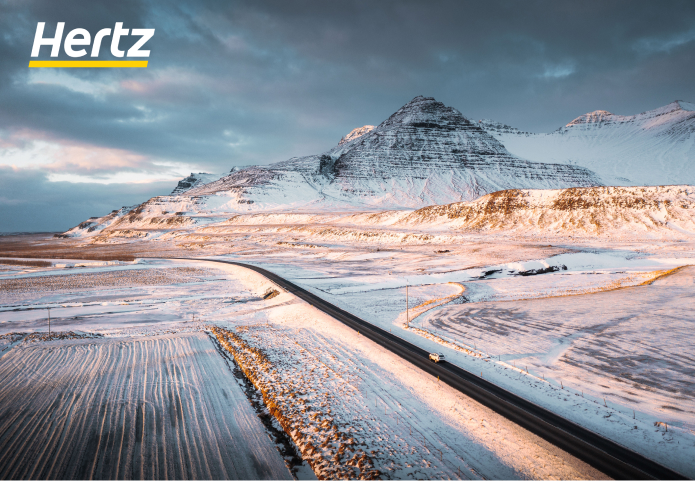 Table of content
Quick answers to most frequently asked questions about Ring Road in Iceland
1. What is the length of the Ring Road? How many miles is the ring road in Iceland?
When you look at a map, Iceland's Ring Road looks pretty long considering it basically circles the entire island. In reality, the road is quite short. The entire Ring Road is about 1333km or 825 miles in length.
2. How long does it take to drive around Iceland?
If you were to drive the entire Ring Road non-stop from start to finish it would take you between 14 -16 hours. That is presuming an average speed of around 90km/h. Realistically, you won't be driving around the Ring Road without stopping, but that is, in theory, how long it would take. Also – the time it takes will depend on the season since you'll need to be careful when driving in slippery conditions.
3. How many days should you spend driving the Ring Road in Iceland?
Ideally, we would recommend spending between 10 to 15 days driving the Ring Road if you want to see Iceland in its entirety and without rushing. You can likely hit all the attractions in 7 to 8 days, but it will be rushed. Also, you might want to branch off the Ring Road in the summer to visit areas on the F-roads like the Highlands. In the winter, it's important to note that weather is unpredictable and you could end up stranded to wait out a storm, which could push back your itinerary.
4. What's the Ring Road speed limit?
Ring Road has a speed limit of 90 kilometres per hour or 55 miles per hour on most of the road. In some areas, the speed limit may vary slightly.
5. Is the Ring Road paved?
Yes, the majority of the Ring Road is paved. Only about 2% is not paved. Some caution should be taken for some of the gravel roads you will find in Eastern Iceland. The road is also mostly two-lane, but there are some bridges that are only one lane.
The Map of Ring Road: the route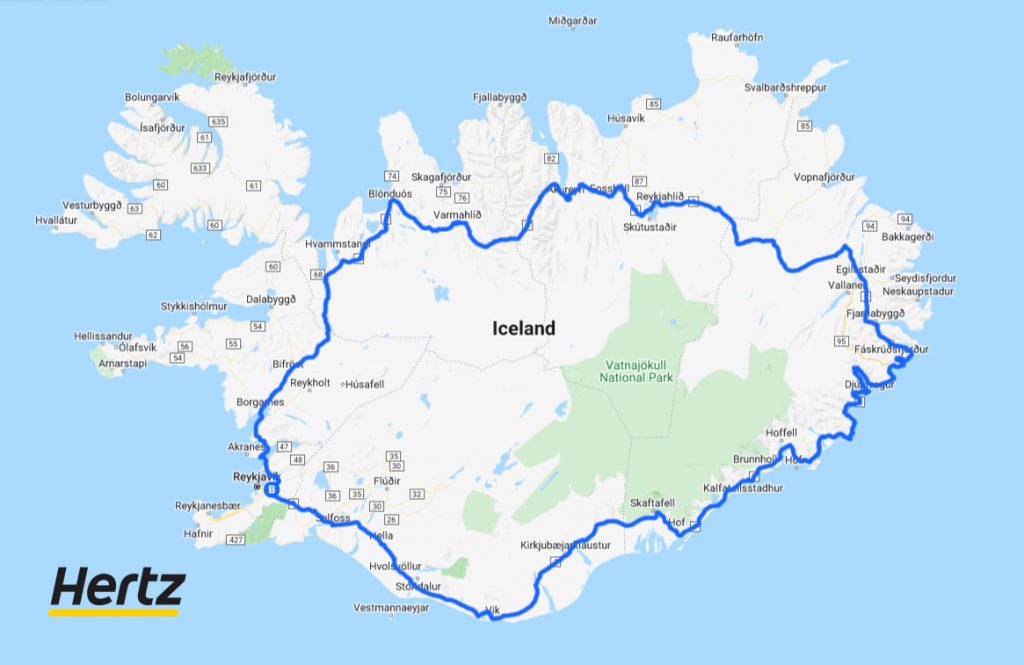 The driving and road conditions on the Ring Road
While the Ring Road is mostly well-maintained and paved the driving conditions will vary depending on the weather. The weather conditions change dramatically during the year, especially between summer and winter. During the winter, parts of the road can become snow-covered, although they are typically cleared quickly. Some areas of the Ring Road are also susceptible to avalanches in the winter.
In the summer, the driving conditions are generally great! The road is well paved, except for a short stretch in East Iceland, and easy to navigate with a 2WD vehicle. If you do plan to venture off the Ring Road though then make sure you rent a 4X4 vehicle. If you are visiting during the shoulder seasons (spring or fall) you may still encounter unpredictable weather, so it's always better to be on the safe side and rent a 4X4.
The Ring Road is a two-lane highway, except for some single-lane bridges. Even though there are no dedicated passing lanes, there is typically little traffic on the Ring Road and it's very unlikely that you would even encounter a traffic jam. The road is also easy to drive and very safe, provided you follow the speed limit, take caution around hazards and keep a safe distance between yourself and other cars.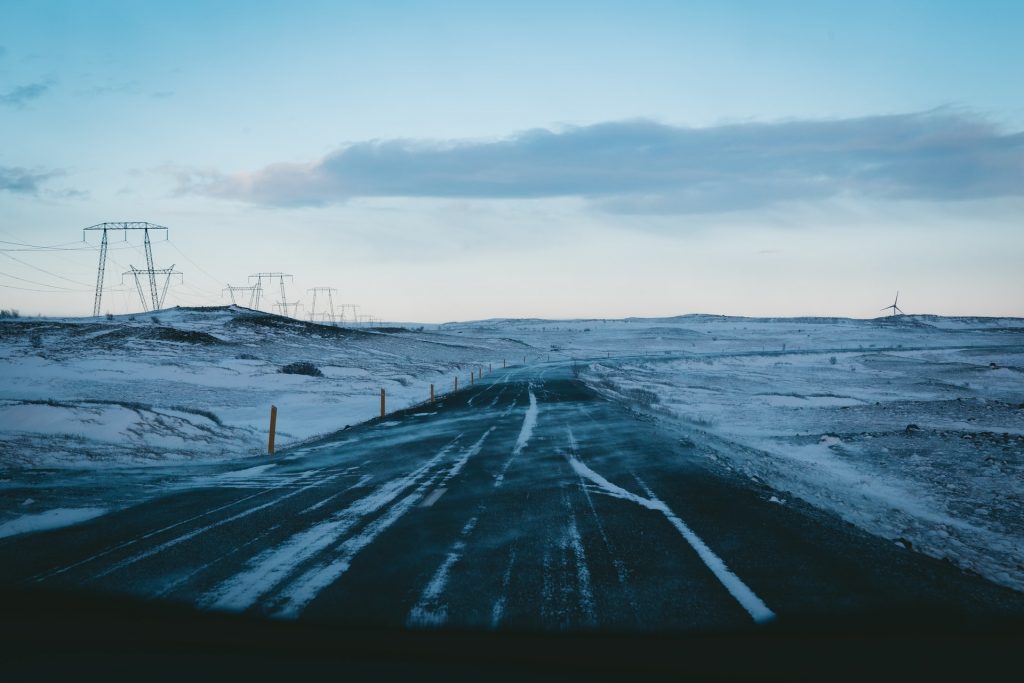 What rental car is the best for the ring road?
When you're choosing the best rental car to book for your Ring Road adventure there are multiple factors to take into consideration. It can be tempting to just go for the cheapest 2WD economy car, and that may very well suit your needs, but it's not always the best option.
A 2WD economy or compact car will suit solo travelers or those in small groups of 2 to 3 people. That said, you'll only want to rent a 2WD if you're driving the Ring Road in the summer season since they aren't as sturdy for shoulder season and winter driving.
A 4WD rental car is the best option for anyone traveling in the shoulder season or winter, or for groups of over 2 people. When you're on the road for weeks then you want to be comfortable. Even if a vehicle seats 7, like a Land Cruiser, you need to consider the space that luggage will take up as well. If you fill it with people, there will be limited space for suitcases.
Maybe you want a more luxury experience, so you could choose a luxury car, or if you want to minimize your carbon footprint you could choose an electric car.
You can choose from a variety of car options at Hertz including 2WDs, 4WDs, camper vans and even minibuses that can accommodate from 1 to 17 people.
*You will need a driver's licence D for renting and driving a passenger van for 9 passengers (1 driver + 8 passengers) or more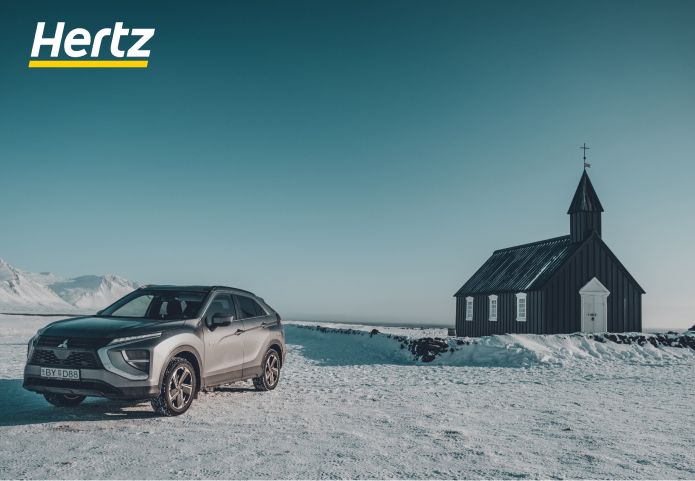 How much does it cost to rent a car for the Ring Road trip?
The cost of renting a car in Iceland depends on what car you're renting, what time of year and the length of your rental.
Summer is the most expensive time of year to rent a car in Iceland because the demand is much higher. Winter is the cheapest since there are fewer tourists visiting at that time.
In general, if you choose to rent a 2WD economy car it is going to be much cheaper than renting a 4X4 SUV. If you want to determine exactly how much it will cost you to rent the perfect road trip car, enter your dates and times here for bespoke pricing.
How much is the price of gas in Iceland?
The price of gas in Iceland fluctuates throughout the year, but you can check the current gas prices in Iceland here. The gas in Iceland might seem expensive, and that is because it is. Like many of the resources in Iceland, gas has to be imported from off the island. The cost of transporting it to Iceland drives the cost for consumers up.
Pro tip: If you are looking for cheaper options for gas, try checking the self-service gas stations. Atlantsolia, ÓB and Orkan.
Additionally, if you rent a car with Hertz, you'll receive a discount keychain that you can use to get cheaper fuel at affiliated gas stations.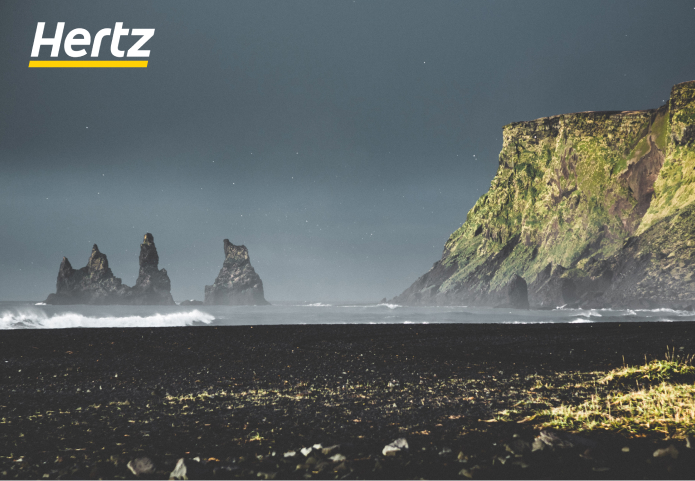 Top Iceland attractions around the Ring Road
We have prepared a map with all these attractions along the Ring Road listed below for your reference. The 'most-famous' attractions are clustered on the Iceland south coast. If you want to spend more time exploring classic Iceland, the south coast would be the part where you can spend more time during your Ring Road road trip.
Ring Road Attractions in South Iceland
Hveragerdi
The Roadside Glaciers and Islands Views
Seljalandsfoss Waterfall
Seljavallalaug Outdoor Swimming Pool
Skogafoss Waterfall
DC3 Plane Wreck (for visiting this attraction, you will need to hike/take a shuttle bus from the parking lot next to the ring road)
The Dyrholaey Peninsula
Reynisfjara Black Sand Beach
Vik
Kirkjubaejarklaustur
Fjadrargljufur Canyon
Skaftafell Nature Reserve
Hofskirkja Church
Jokulsarlon Glacial Lagoon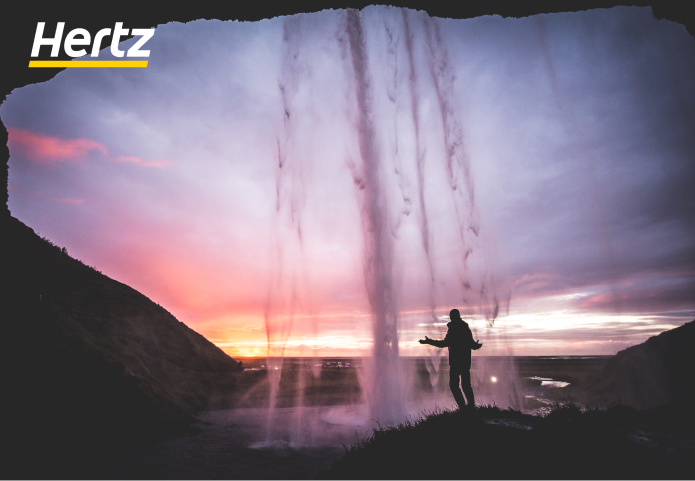 Ring Road Attractions in East Iceland
Hofn
Vestrahorn Mountain
Egilsstadir
Hallormsstadaskogur Forest
Hengifoss Waterfall
Seydisfjordur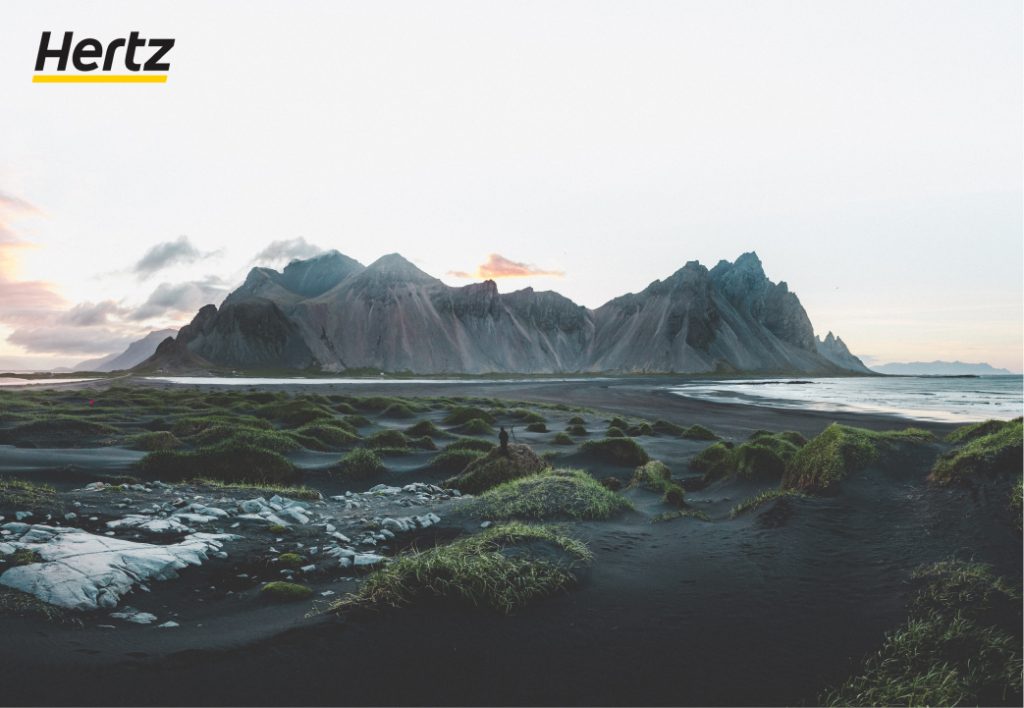 Ring Road Attractions in North Iceland
Lake Myvatn
Dimmuborgir Lava Field
Grjotagja Hot Spring
Hverfell Volcano
Myvatn Nature Baths
Dettifoss Waterfall
Asbyrgi Canyon
Husavik
Godafoss Waterfall
Akureyri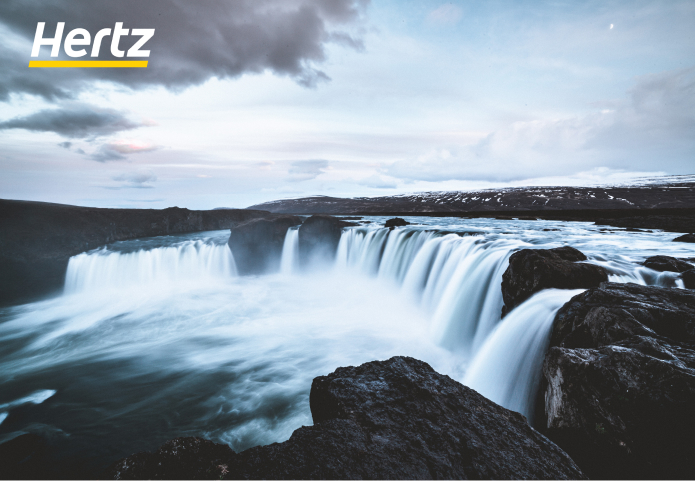 Ring Road Attractions in West Iceland
Snaefellsnes Peninsula (This area is away from the Ring Road. You will need to spend extra days on the road if you want to visit this area)
Westfjords (This area is away from the Ring Road. You will need to spend extra days on the road if you want to visit this area)
Deildartunguhver Hot Spring
Reykholt
Hraunfossar and Barnafoss Waterfalls
Borgarnes
Mount Esja
You can start and end your Ring road trip from the capital of Iceland–Reykjavik.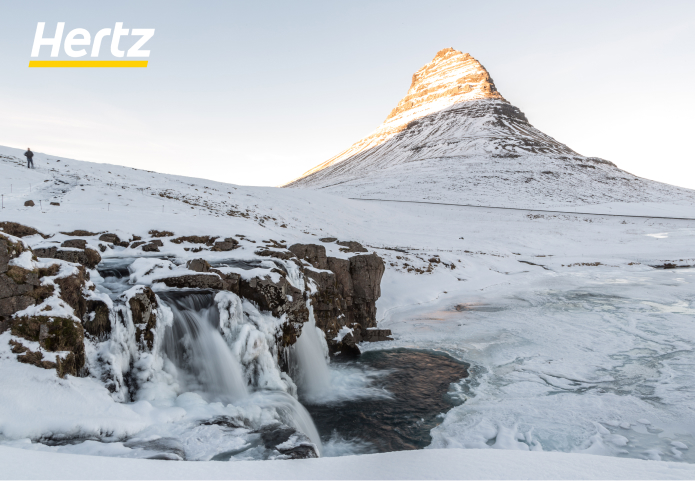 The Best Time to Drive the Ring Road
As a rule of thumb, the warmer months from March to November are the best time for driving the Ring Road Iceland. But you may break this rule depending on your personal needs.
Some tourists prefer to visit when it is less crowded and the rates are cheaper for accommodation and car hire due to low demand.
Can I drive the Ring Road of Iceland in the winter?
You can definitely drive the Ring Road during the winter months. Since it's Iceland's most popular road it is generally well-maintained. That said, Iceland has unpredictable weather in the winter. The roads are often very slippery and snowstorms can strike at any moment. So even though the Ring Road is smooth and paved you could still end up having to wait out a storm for your own safety.
The winter season means taking extra caution by hiring a 4×4 car and driving slower than you would during warmer months because of the unpredictable weather and conditions. That means it will take you longer to get around the island, so take that into consideration when planning the length of your trip and booking your rental car to ensure you are giving yourself plenty of time.
It is not all doom and gloom as you will enjoy cheaper rates on Iceland Ring Road accommodation during the winter season and on car rentals since demand is lower during this time. And best of all, winter gives you the chance to see the northern lights!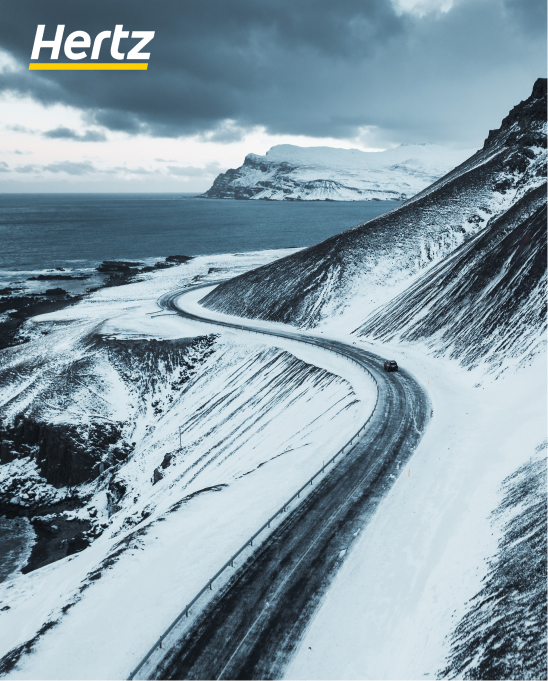 Tips for self-driving on the Ring Road
Make sure that you drive on the correct side of the road. In Iceland, you will need to drive on the right side of the road. If you're from the UK, Australia or other countries that typically drive on the left then take extra care to remember this tip.
Be patient while driving the Ring Road in Iceland. Iceland is full of dramatic landscapes, and the road reflects that. The unpredictability of the weather means that the road conditions can vary from day to day. Drive slow, and give yourself extra time. Plus, taking your time will ensure you don't miss anything!
Be on the lookout for hazards as you navigate the Ring Road. East Iceland has some gravel patches that you'll need to be aware of. And take extra caution on steep inclines, bridges, tunnels, and bridges.
Make sure you take every opportunity you can to fuel your car and use the bathroom. There are some very remote areas (like between Vyk and Myvatn) where you will go a long way without the opportunity to refuel.
Don't go off-roading. Although Iceland may seem like an off-roader's dream it's actually illegal to drive off-road and you risk a hefty fine. If you want the experience of off-roading you'll have to book an adventure tour.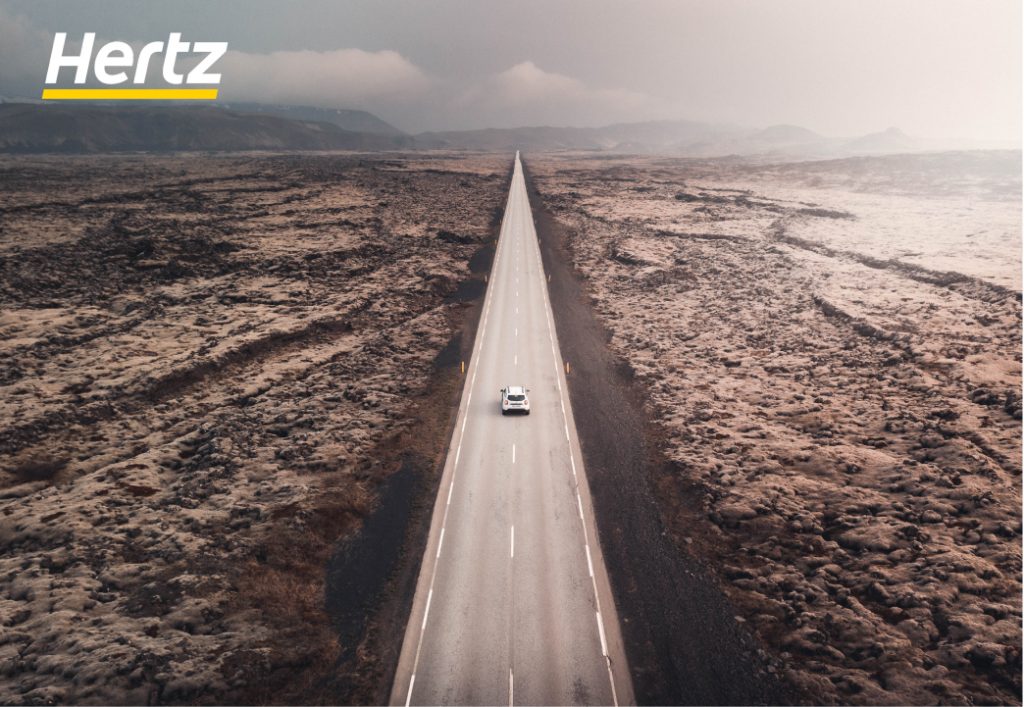 Driving the Ring Road in Iceland
Driving Iceland's Ring Road will allow you to experience many of the wonderful sites, villages, vegetation, mountains, hot springs, and waterfalls that Iceland has to offer. But before you start your journey, you need to consider how you'll get around, the weather, and what your want to see so you can plan the best itinerary.
Booking the perfect car rental will ensure that you are safe and comfortable on your Ring Road adventure. Always make sure to book your car well in advance, especially in the high season when the demand means limited availability. If you are struggling to choose the right vehicle for your Ring Road trip, or need any advice, please don't hesitate to contact us via email at hertz@hertz.is.
Renting a car with a reputable rental company like Hertz Iceland means you will have a well-maintained vehicle that you can trust to get you everywhere you need to go. And best of all, it will be ready and waiting for you at the airport when you arrive.
Get started with your Iceland adventure by booking a car.