While all vacations are fantastic, nothing beats the adventure of going on a road trip. Roadtrips are just as much about the journey as they are about the destination. They provide you with the freedom to design your trip in exactly the way you want it, entirely uninhibited. Unlike other European countries where tourist attractions are easily accessed by trains, buses or taxis, Iceland's greatest wonders are in remote areas.
The infamous Ring Road covers most of the island and can be driven with most 2WD vehicles; if you plan to visit in the winter, or if you want to drive on any of the F-roads, then you'll need a 4WD. An Iceland 4×4 car rental will allow you to access the highlands, volcanic fissures of the south and the breathtaking Westfjords. The F-roads are typically rocky, muddy and steep roads that take you to Iceland's scenic, hidden gems, and it's actually illegal to drive these roads in a 2WD.
Choosing your rental car will depend on many different factors, including what time of year you're visiting, how many people are in your group and which areas of the island you want to access. But maybe you haven't fully planned out your Iceland road trip route yet and are unsure what type of car you actually need. Do you need a 4×4 car rental? Let's find out.
---
Related links: Rent a car in Iceland; Rent a 4WD vehicle in Iceland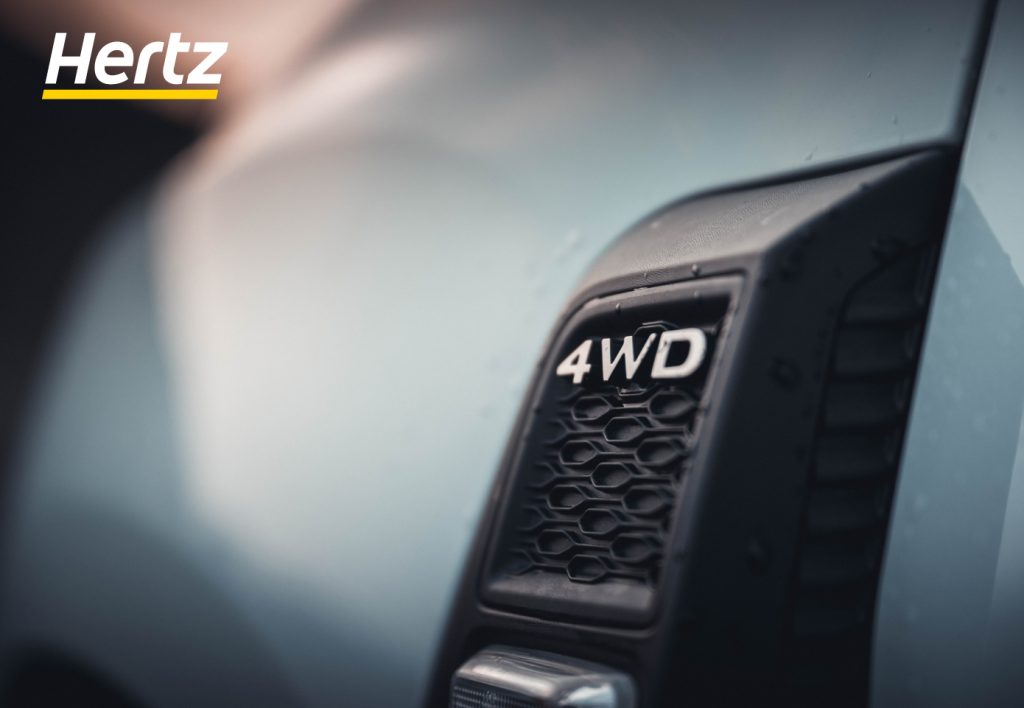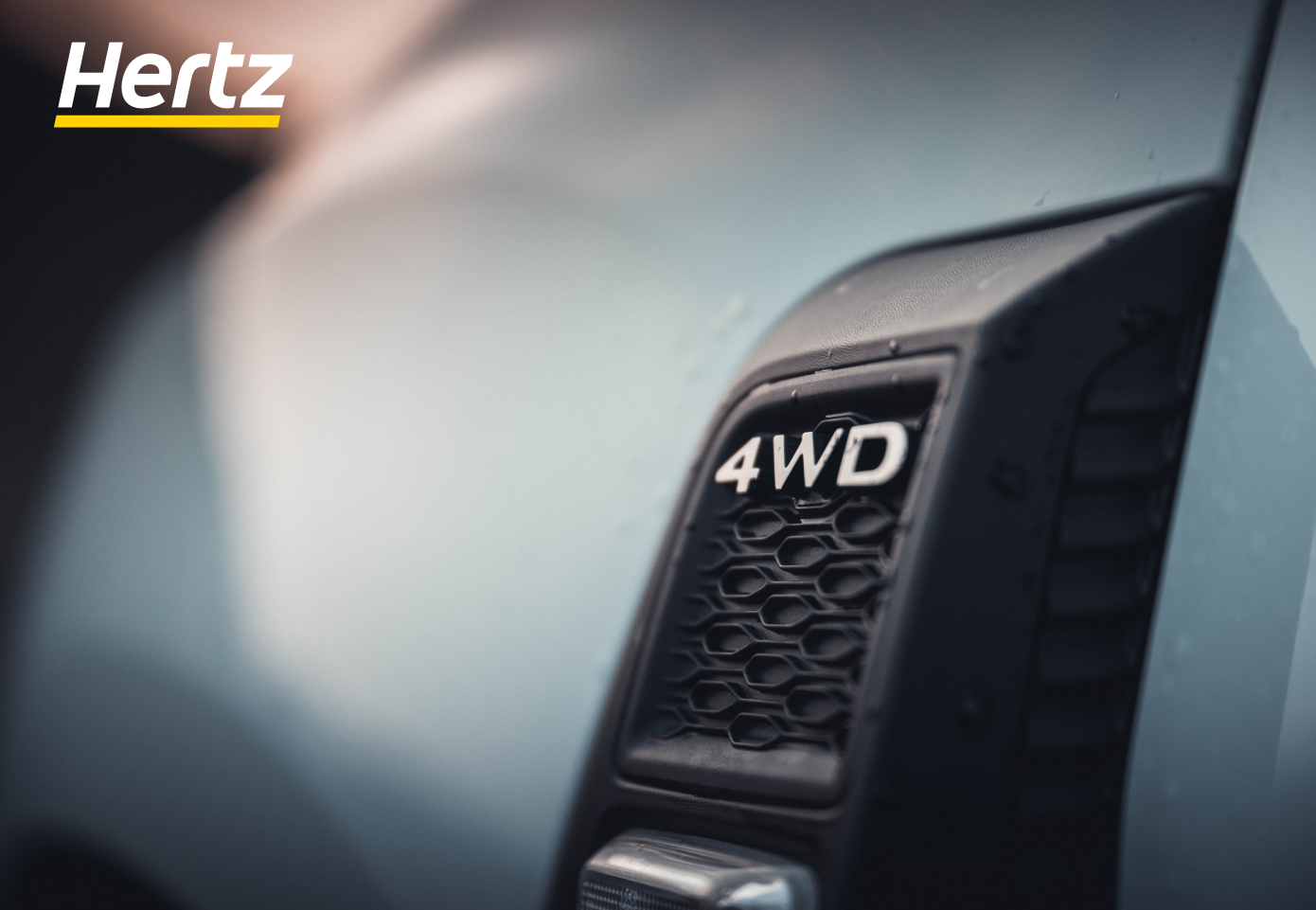 Table of content
Do you need a 4WD vehicle for your Iceland road trip?
Renting a 4WD vehicle in Iceland will cost you more than renting a 2WD, so you want to be sure that you need one. The simple, quick answer to this question is: it depends. Many factors will dictate if you need to rent a 4×4 or if you can get away with an economy, 2WD car.
One of the main things you will need to consider is the time of year you plan to travel to Iceland. Since it's an island, the weather can be unpredictable. This is especially true in the winter months. Safety is a top priority, and you don't want to get stuck on slippery roads in a snowstorm in a 2WD car.
The second thing to consider is where you want to visit in Iceland. If you are coming for a short trip to Reykjavik and planning to stick close to the city, then you might be ok with a 2WD. But if you want to get off the beaten path and head deep into the scenic wilderness, then you'll need a 4×4.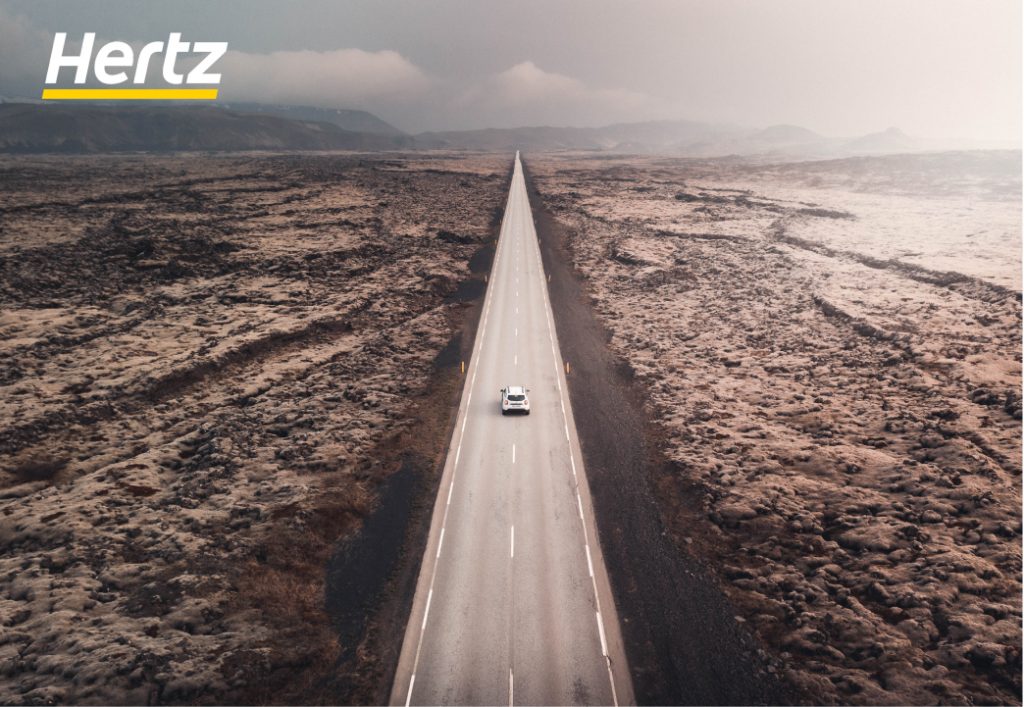 And lastly, you need to think about how many people you'll have in your group, and how much luggage you'll have with you. You want to be comfortable on your road trip, not crammed tightly in a small car.
This article will help you analyze each scenario to determine if you need to rent a 4×4 car for your self-driving trip in Iceland.
If you plan to visit Iceland in the winter months, we recommend renting a 4×4 vehicle
Iceland winter weather and road conditions can be very challenging. Snowstorms and heavy rain are very common and can happen unexpectedly. For your safety, we recommend renting a 4WD car if you're visiting Iceland during the winter.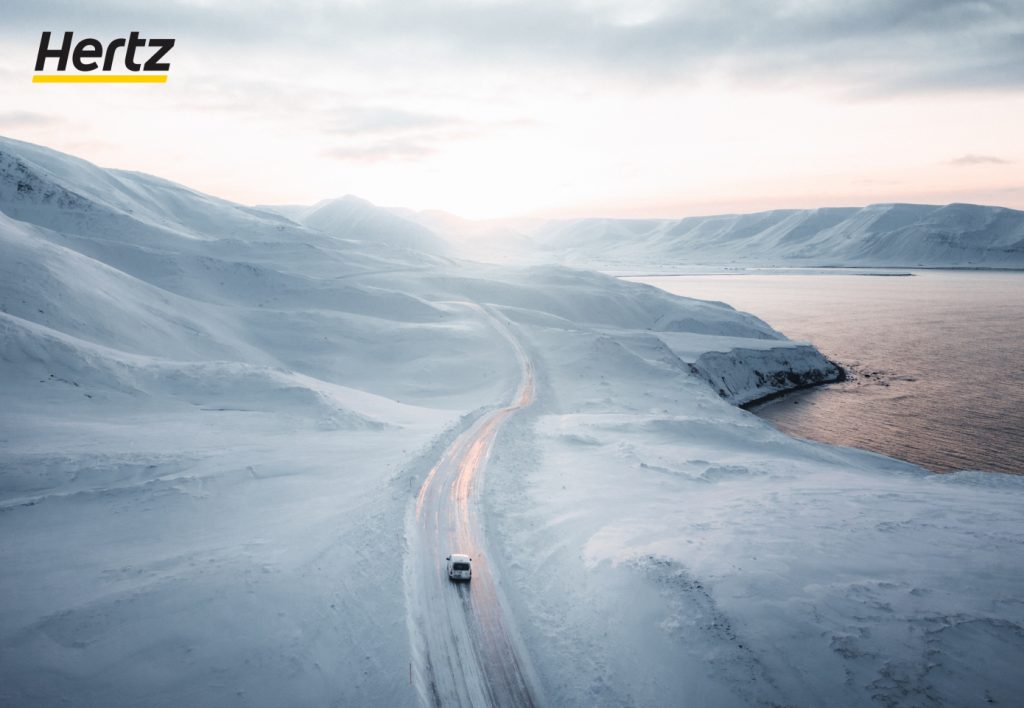 We have a long winter season here in Iceland, running from November until March. But in some parts of Iceland, like the Westfjords, East Fjords and highland areas, it can start snowing as early as September and continue snowing until mid to late May. With the snow comes icy and slippery roads, meaning you'll need a 4×4. If you're visiting between November and March, we highly recommend renting a 4WD car. But if you're coming in the shoulder season and want to access remote areas, you'll also require a 4×4. You never know what could happen in these 'between seasons' months, so it's a good idea to choose a 4WD for peace of mind.
That said, if you're visiting between April and October and only plan on driving paved roads, then a 2WD could be enough, provided you're also coming in a small group. But you will be limited on where you can go and will have to stick to paved, maintained roads. Even though you can legally drive on some of the unpaved roads that help you reach the fjords, it will often be unsafe and impossible for you to drive a 2WD on them. The unpaved roads are often unmaintained and after a big snowfall, there will be no one out to plough them. If you try to drive on them in a 2WD, you'll more than likely get stuck.
If you plan to use any F-roads to visit the highland area in summer, a 4WD car is required by law
F-roads are unique to Iceland and are simply roads with the letter 'F' in front of the number. If you see the letter F on a road sign, there are some important things you need to know before you start driving on them. The F-roads allow travellers to access remote areas of Iceland and some of the islands' most scenic and beautiful locations. That said, they can be slightly hazardous. Most of the F-roads are gravel, steep, and often unmaintained. There are even F-roads that traverse rivers. You don't want to end up out there in a 2WD, that's for sure.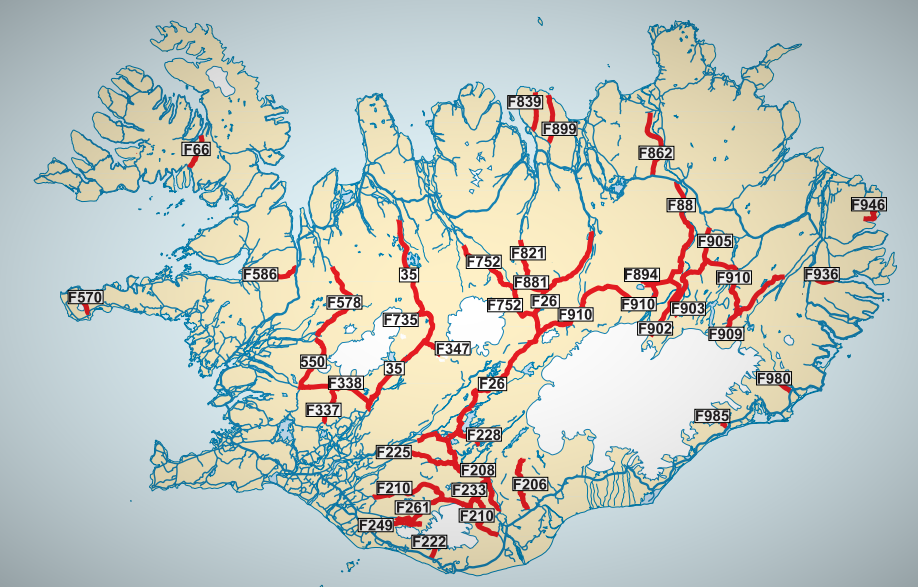 Not only is it not safe to drive a 2WD vehicle on F-roads, but it's actually illegal. Unless you want to risk a hefty fine, then you'll want to rent a 4×4 car in Iceland. So, what's the point of driving an F-road then anyway? One of the best things about road tripping around Iceland is its untouched beauty. Because so many of the dramatic natural landscapes are in remote locations, they still haven't been turned into massive tourist attractions. The F-roads allow you to access areas like the highland plateau of Sprengisandur and the hot springs and rhyolite mountains of Kjalvegur.
Even if you want to try to save money by renting an economy, 2WD car, you'll be missing out on the magnificence of the F-roads and likely end up paying more anyway if you get fined or damage your rental car.
If you are planning to visit the fjords area (Westfjords, Eastfjords, Northfjords) or have a long Ring Rond trip, even in summer, we recommend you hire a 4WD car in Iceland
Even if you aren't planning on driving any F-roads or mountain roads, you may still require a 4×4. No trip to Iceland is complete without a visit to the West, East and Northfjords, but many access roads are unpaved. Although you won't receive a fine for driving on these roads with a 2WD car, you could still do some serious damage to your rental car if you aren't careful.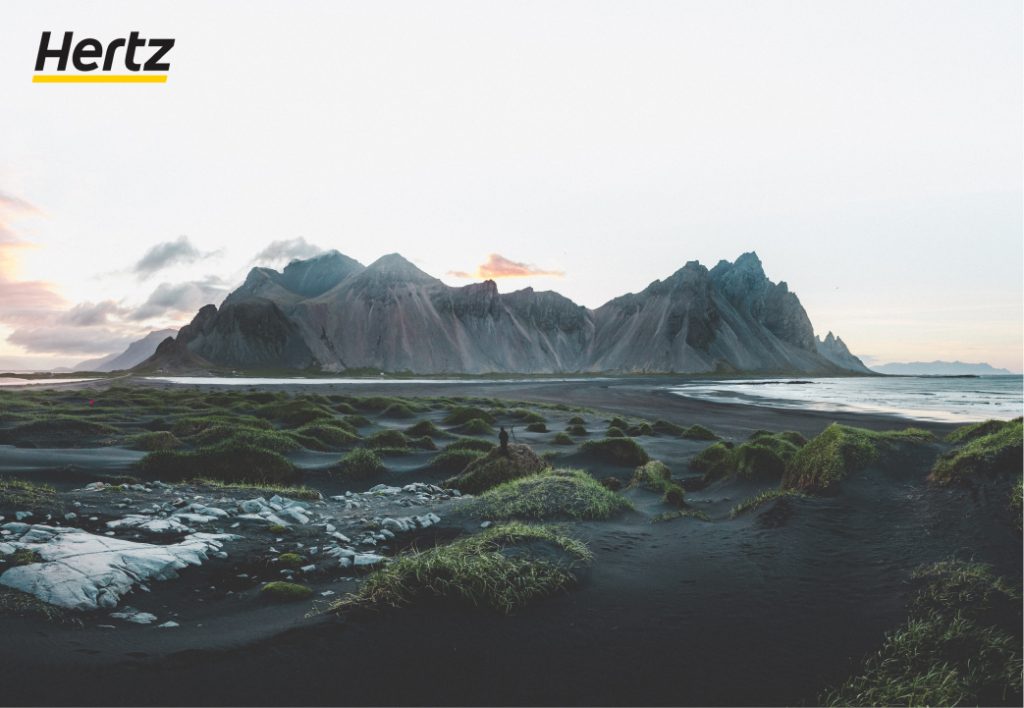 Even if you have a full, comprehensive insurance plan, there will still be things it won't cover, such as damage to the underbody of the vehicle. Nearly no rental car insurance plans in the world cover the underbody. And if you're driving on these bumpy roads, there's a pretty high chance you'll incur some damage and need to cover the repair cost yourself. A 4×4 rental car with a higher chassis would be able to handle these bumpy, unpaved roads with ease. Plus, you're less likely to incur underbody damage.
Even if you aren't planning to visit the fjords and will just be sticking to the Route 1 Ring Road, a 4WD rental car will provide your group more comfort, especially on longer trips. If you're planning a road trip of 7 days or more, we'd always recommend going with a 4×4, regardless of the route you're taking.
If you are travelling in a group of 3 or more (and have luggage), then a bigger 4×4 would be the best choice
On a long road trip around Iceland, the last thing you want is to be uncomfortable. Even if your rental car has space to seat 4, you need to think about how much luggage you'll have with you. If you visit in the winter months, your group will likely have more luggage, bringing warm clothes, coats, hiking boots, etc. Most 2WD economy cars have limited passenger and boot capacity.
If you are travelling in the summer with only 2 people and 2 regular-sized pieces of luggage, a 2WD may suit you fine. Renting a 2WD economy car will save you money, and you should fit comfortably. If you are travelling in a group of 3 or more people, you will need more space for both passengers and their luggage. For this reason, we'd recommend you rent a bigger 4×4.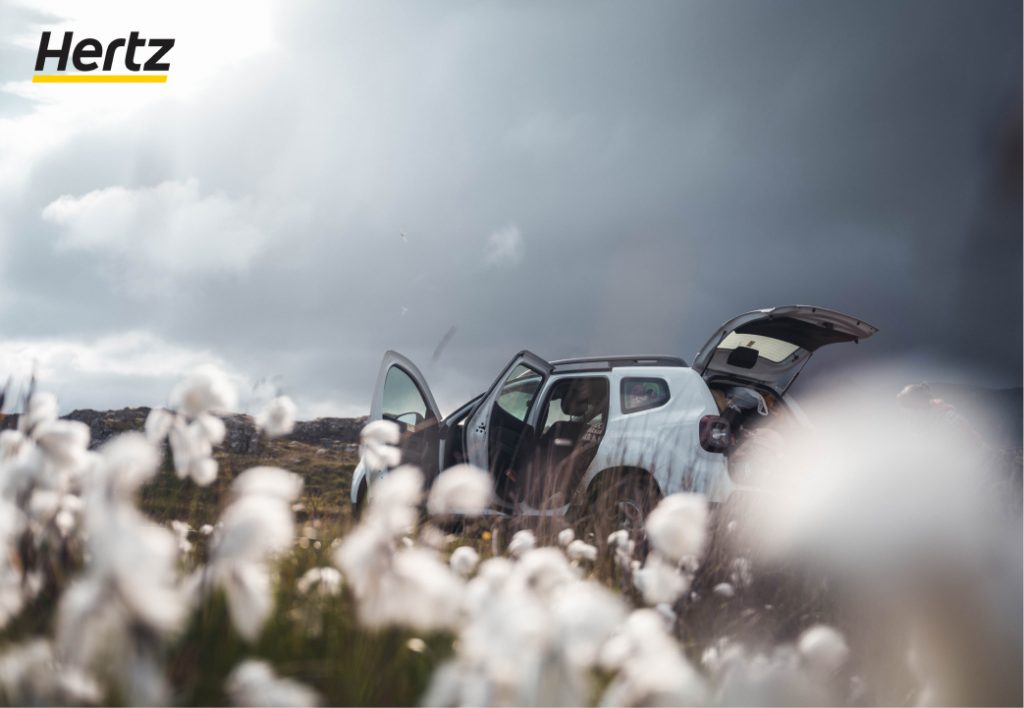 It can be tempting to choose the cheapest option when renting a car in Iceland and not think about your comfort. If you want to truly enjoy your road trip experience, having space for all your passengers and their luggage will make your trip much more enjoyable. Trying to squeeze everyone into a tight space and shove all your luggage in the back will add unneeded stress to your road trip, so we recommend choosing the more appropriate rental car based on your group size.
Where and how can you rent a cheap 4WD vehicle in Iceland?
There are many different places to rent cheap 4WD vehicles in Iceland. But not all car rental companies are created equal. Regardless of where you rent from, all you'll need is a valid driver's license from your home country and your passport. You do not require an international driver's license to rent a car in Iceland. When choosing the best place to rent a 4WD vehicle in Iceland, here are the most important things to look at.
1. Pick-up/drop-off location
The first thing you want to consider when choosing where to rent your car is the pick-up and drop-off location. Ideally, you want to be able to pick your car up directly from the airport. This saves the hassle of finding transportation to your pick-up location with all your luggage after you land. The main international airport in Iceland is Keflavik, which is most likely the airport you'll be landing in. Only a few car rental companies operate directly out of the airport, and the rest are located in town. The same goes for Reykavik airport, Iceland's second-largest airport.
Hertz Iceland is located directly inside the arrivals hall of both KEF and RVK airport, a mere 1-minute walk once you clear customs. You can pick up your car right there and drop it back off at the airport when you leave. Few other car companies offer the same convenient service.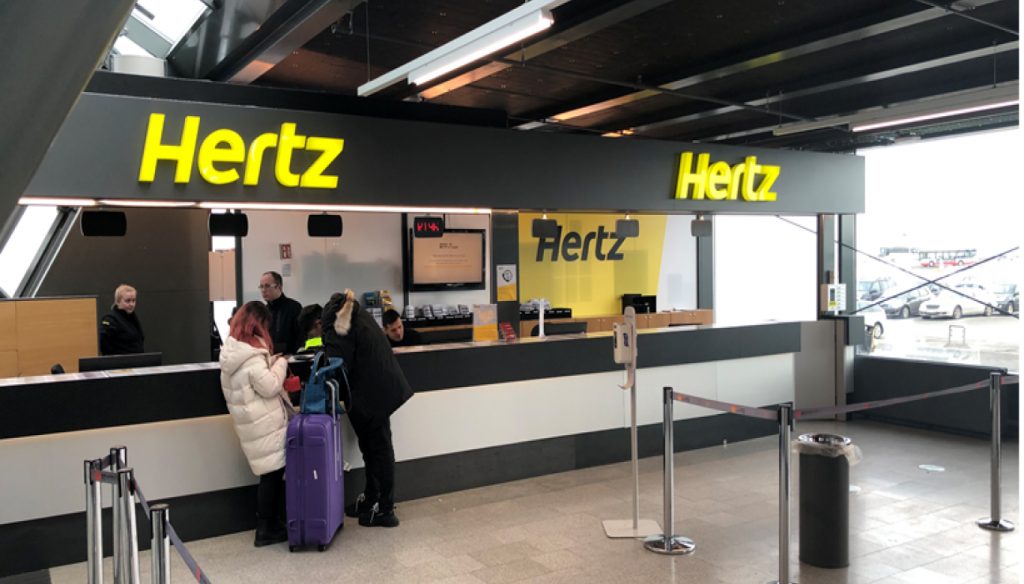 2. 4WD car options
You also need to look at the selection of 4WD rental car options that the company has available. Hertz Iceland has a huge selection of 4×4 options, including the Suzuki Jimmy, the best for driving on F-roads and going into the highlands, and the Suzuki Swift, which is great for smaller groups and can provide huge boot capacity for groups of 2.
3. Cost
When comparing 4WD rental car companies, you will also want to look at the cost. Some rental companies charge extra to bring your rental car to you or include an added fee if you're going to drop it off at a different location. The flat rental rate can range from company to company, but Hertz Iceland has 4×4 rental car options to suit every budget. Plus, since we have so many locations around the island, you can easily get help wherever you need it on your trip.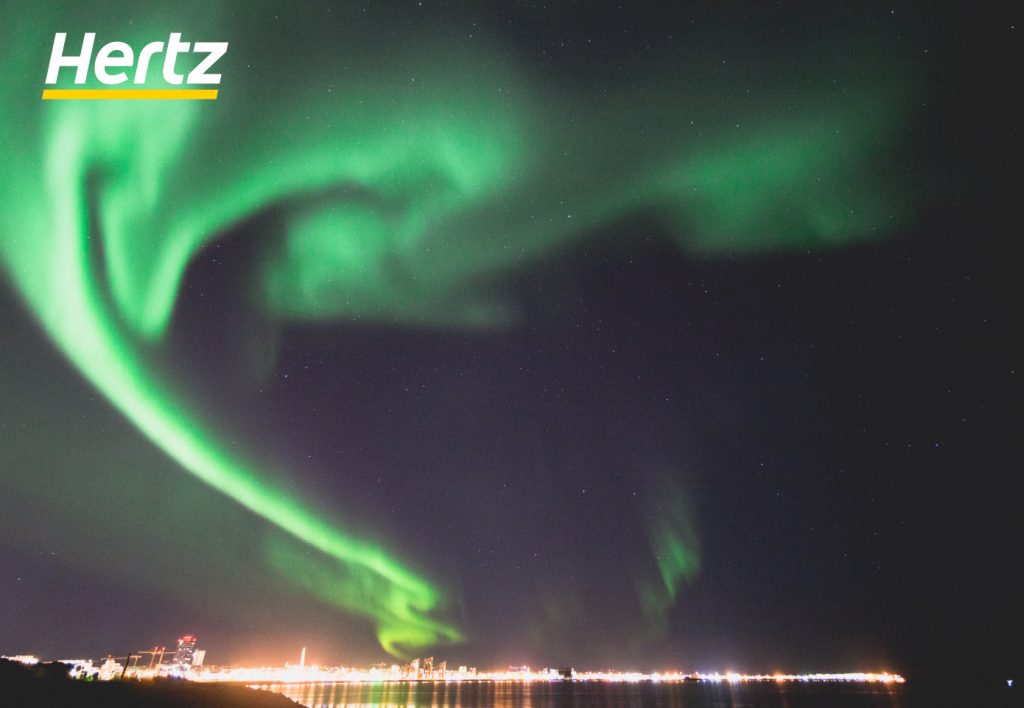 Do you need a 4×4 rental car in Iceland?
If you're travelling to Iceland and truly want the freedom and flexibility to access all the areas on the island, then we highly recommend renting a 4×4. Always book your 4×4 car online and in advance, especially in the high season between May and September. If you are struggling to choose a rental car for your Iceland trip or need more advice, you are always welcome to contact us at hertz@hertz.is.