Iceland, also known as the land of ice and fire, is a top destination on many travellers' bucket lists. This year, it's projected that as many as 1.3 million tourists will visit Iceland this year according to Islandsbanki. Tourists are attracted to Iceland because of its breathtaking natural landscapes. With mountains, volcanos, ice fields, and silky, dark sand beaches, Iceland offers diverse terrain that is a magnet for adventurers.
If you want to experience all that the island has to offer, then you'll need to rent a car in Iceland. That is because there are no public transportation options that will connect you with the best tourist destinations on the island. Hertz Iceland is an international franchisee, but we are also an local Iceland rental company with more than 50 years of experience renting cars. We've compiled a list of commonly asked questions that our customers want to know about renting a car in Iceland that we think could help you with all your questions about leasing and renting a car in Iceland. We hope our answers can help you plan your Iceland road trip and make informed decisions so you know exactly how to rent a car in Iceland.
---
Related links: Rent a car in Iceland; Rent a car at Iceland airport with great deals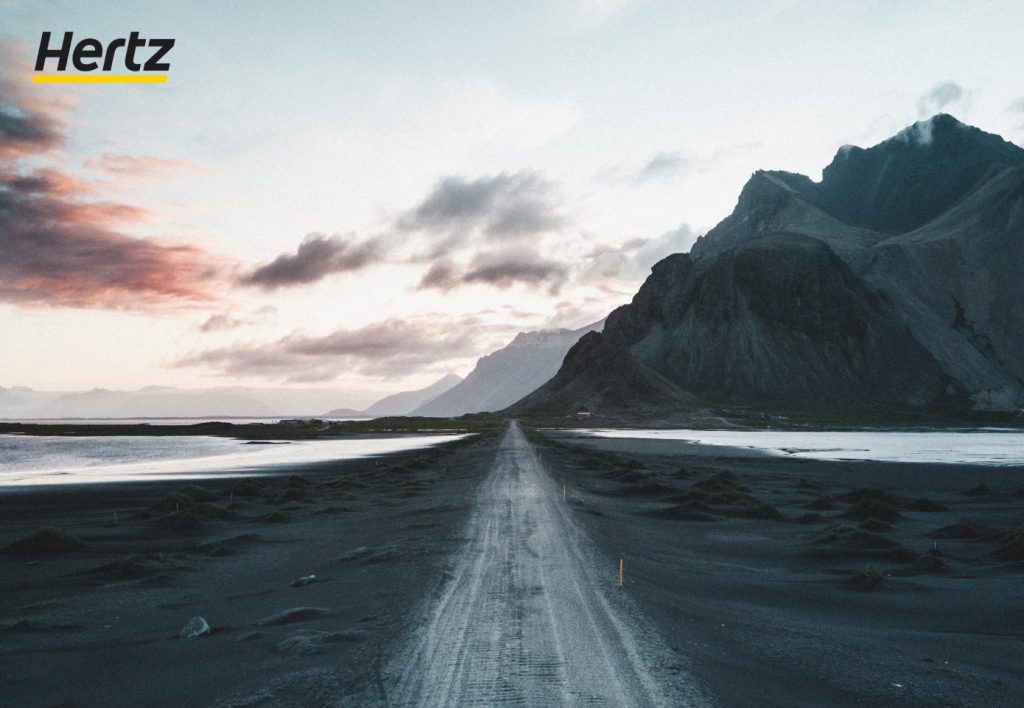 Table of content
Do you need to rent a car in Iceland?
One of the first questions that tourists ask is whether they need to rent a car in Iceland or not. Most destinations in Europe have public transportation options such as trains and buses that can connect you with popular tourist destinations, but Iceland does not. We do have public buses, but they don't work for tourists as they mainly stop in small towns and schedules are very limited. If you hire a taxi or take domestic flights, you can expect to pay a very high price tag, and it will still limit where you can go.
The best way to travel around Iceland is to rent a car and drive around the country yourself. While you can join local tours, they lack flexibility since you will be on the tour companies schedule. If you want the freedom to decide what to see and do on your trip to Iceland, renting a car will support a more flexible itinerary.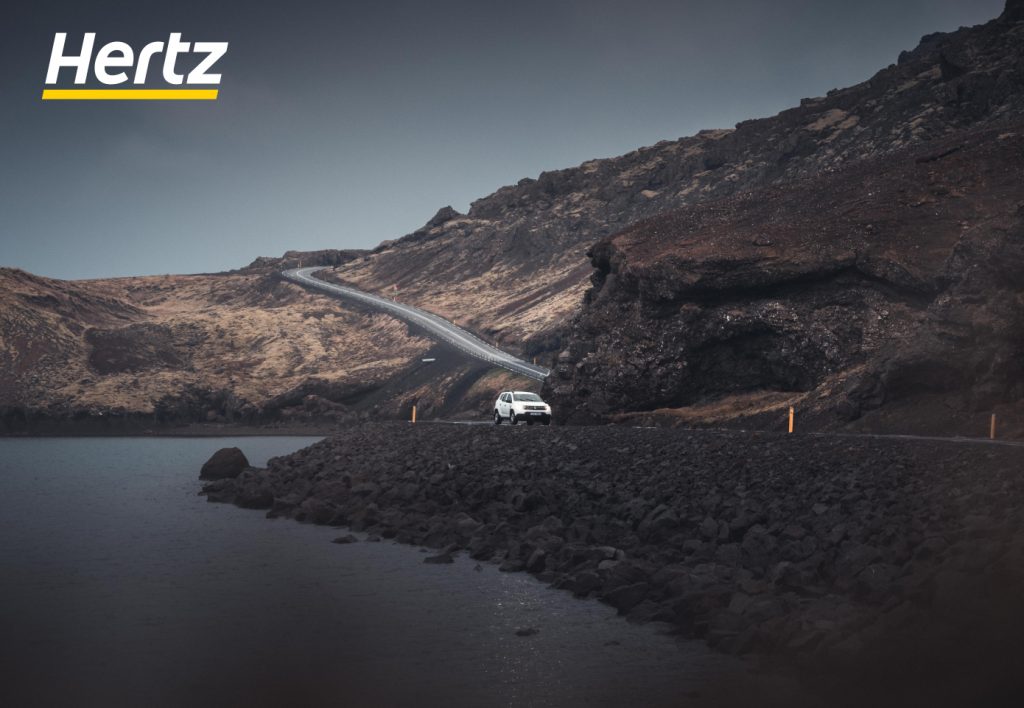 How much is it to rent a car in Iceland? Is it expensive?
Compared to other countries in Europe, Iceland is an expensive travel destination. Everything needed to support the island needs to be imported, from farm equipment to run farms to gas for cars. It's important to keep that in mind when you come to Iceland as things like accommodation, and rental cars will come with a slightly higher price tag.
When it comes to rental cars, the most essential element affecting the cost is the time of year. If you're renting a car in the high season, you will spend more than in the low season due to the difference in demand. High season runs from June to August, so tours, hotels, and rental cars will all come at a premium. The shoulder season are the months of September, October, April, and May, when prices will be more average. Low season is from November to March, so plan your trip then if you want a good deal.
If you want to know exactly how much your rental car in Iceland will cost, you can check the car rental price online by entering your exact travel date and time. You can choose from a range of different cars so you can find one that fits your budget, including economy cars, compact cars, intermediate cars, full-size cars, 4×4 SUVs and jeeps, campers and motorhomes, electric cars and luxury cars. If you hold a special driving licence that allows you to drive passenger vans or minibuses, we also offer an option to hire a van or minibus for your Iceland trip with your big group of friends.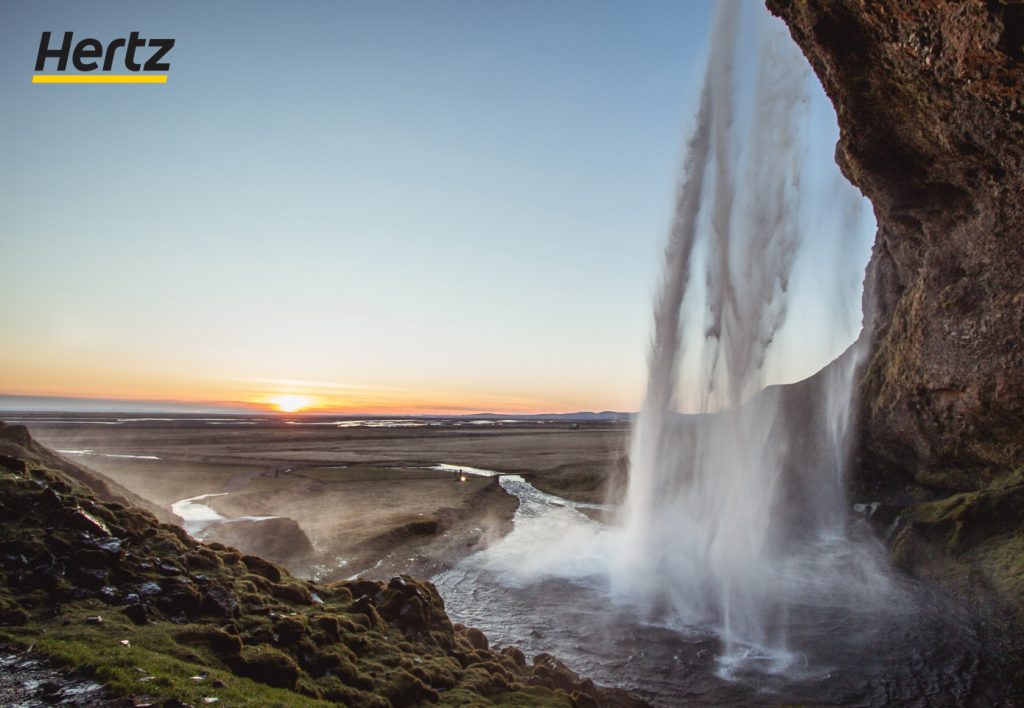 Can foreigners/tourists drive in Iceland? And what would they need to rent and drive in Iceland?
Tourists and foreigners are legally permitted to drive in Iceland as long as they have the following:
A valid driver's license held for a minimum of one year at the time of rental
An International Driving Permit (IDP) / International Driving License (IDL) is also required ONLY if your national driver's license is not in Roman script/Latin alphabet
A credit card in the main driver's name is required for booking and renting the vehicle. Hertz Iceland accepts: H.C.C., American Express, Mastercard, and Visa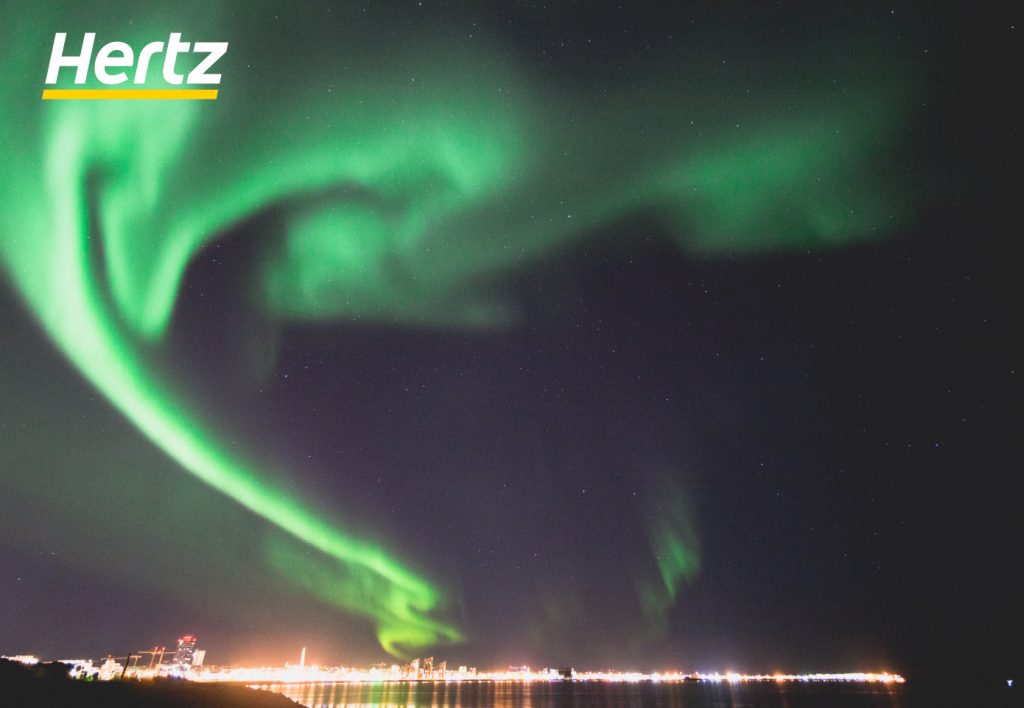 What is the minimum age for renting a car in Iceland?
The minimum age to rent a car in Iceland is 20 years old, which will enable tourists to rent from the following vehicle groups:
Economy
Compact
Compact wagon
Intermediate (2&4 door)
Intermediate wagon
For all other car groups, the minimum age is 23.
To drive a rental car in Iceland, drivers need to obey basic rules, just like in any country. But in general, the well-known Route 1 and Ring Roads are easy to drive.
Are road signs in English?
The road signs in Iceland are in Icelandic, but don't let that deter you. There will always be a location name and road number on the sign, which are easy to read and don't require you to know Icelandic. Plus, most road signs are drawings that will point you in the right direction. If you want to be 100% sure about you are taking the right path to your destination, you can also use Google Maps to double-check. All you need to do is change the special Icelandic letters when you do the search.
A simple way to search Icelandic attractions or destination names is by using English in Google map, by changing:
á to a
é to e
ó to o
ú to u
ð to d
þ to th
æ to ae
i.e. Þingvellir National Park = Thingvellir National park ; Snæfellsjökull = Snaefellsjokull
If you want to know more about driving in Iceland and rental requirements, including road signs and safety rules, follow the above links.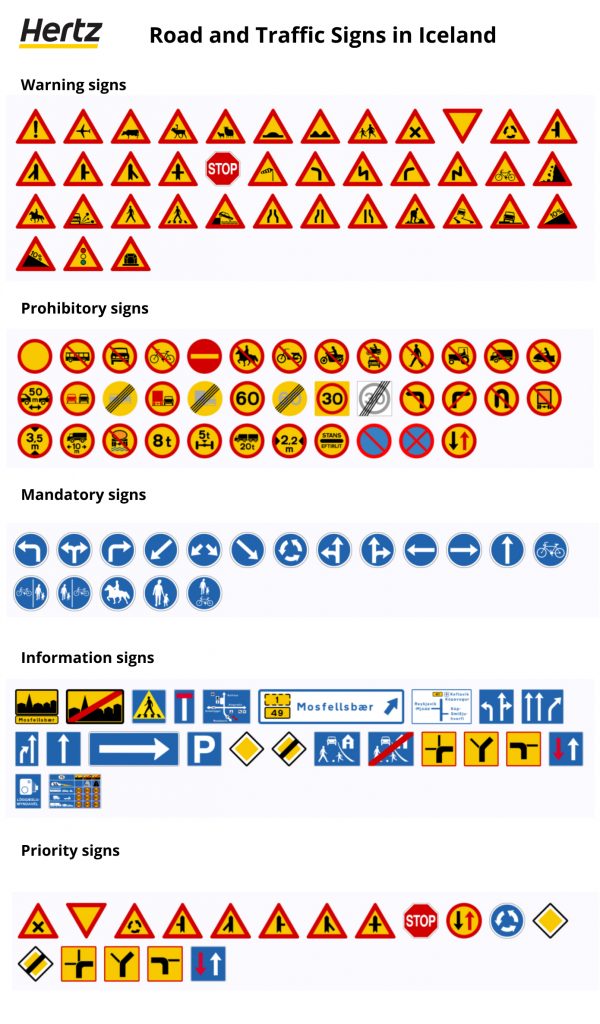 Do Icelanders speak English?
English is taught as a second language in Iceland, and Icelanders begin learning English from a young age. Almost everyone in Iceland speaks English fluently, making it extremely easy for tourists to communicate with locals.
Icelanders who work in the tourism industry, such as for hotels, restaurants, tour agencies, or car rental companies, are even more proficient in English. So, don't hesitate to ask for help during or before your trip. You can communicate with the English-speaking staff at Hertz Iceland via email, telephone, and social media, where we can address any questions or concerns you may have regarding your car rental.
Do you need a 4×4 in Iceland? Is a 2WD enough?
Hertz Iceland has both 2WD and 4×4 car rentals available. The best car rental in Iceland for your trip will depend on a few key factors: the season you're visiting Iceland, what destinations you're planning to go to, and how many people you'll have in your group.
Iceland has a few main, paved roads that circle the island, but if you want to reach some of the more remote locations, you'll need to use the F roads. The F roads are often steep, contain loose gravel, and even traverse rivers. If you plan to use any F roads on your trip, then you will need to rent a 4×4 as it's illegal and dangerous to drive a 2WD on them.
2WD rental cars in Iceland are only suitable for summer road trips and for those planning on sticking close to major cities like Reykjavik. And although a 2WD vehicle may have 4 or 5 seats, it will only comfortably accommodate 2 to 3 people, as you need to account for luggage as well.
If you plan to visit Iceland during the winter, or if you have a group of 4 to 5 people, we would always recommend a 4×4 SUV. It will give you the freedom to visit a wider variety of locations around Iceland and ensure that your road trip is comfortable and not cramped. Plus, a sturdy 4×4 will keep your party safe in the variable weather conditions that are inevitable in Iceland. Again, if you plan to drive any F roads, you will require a 4×4.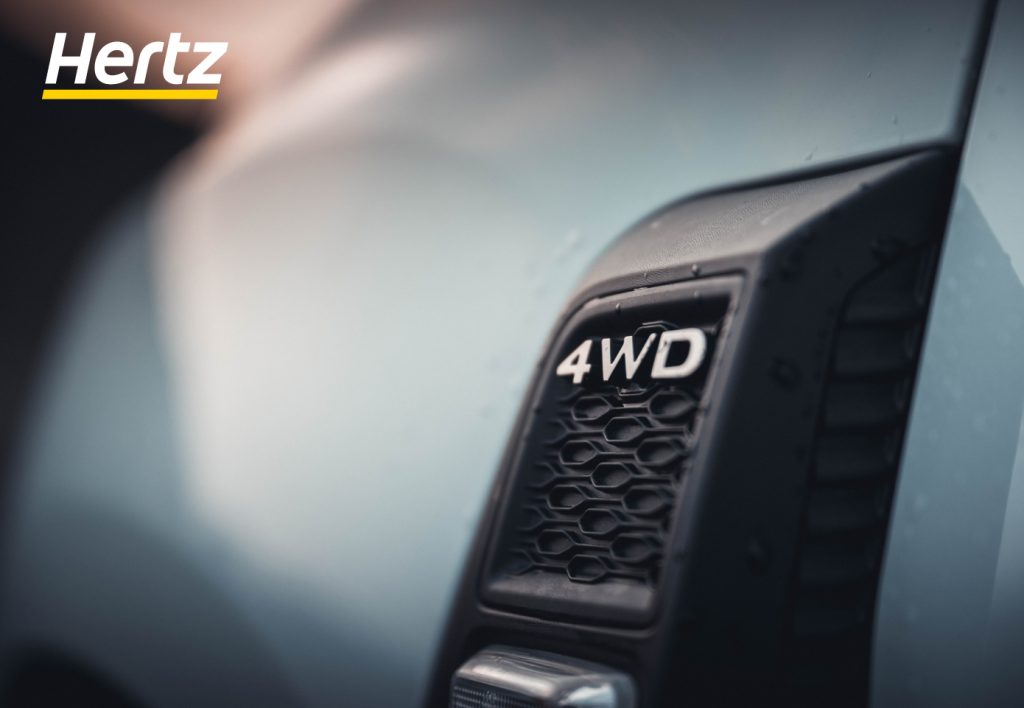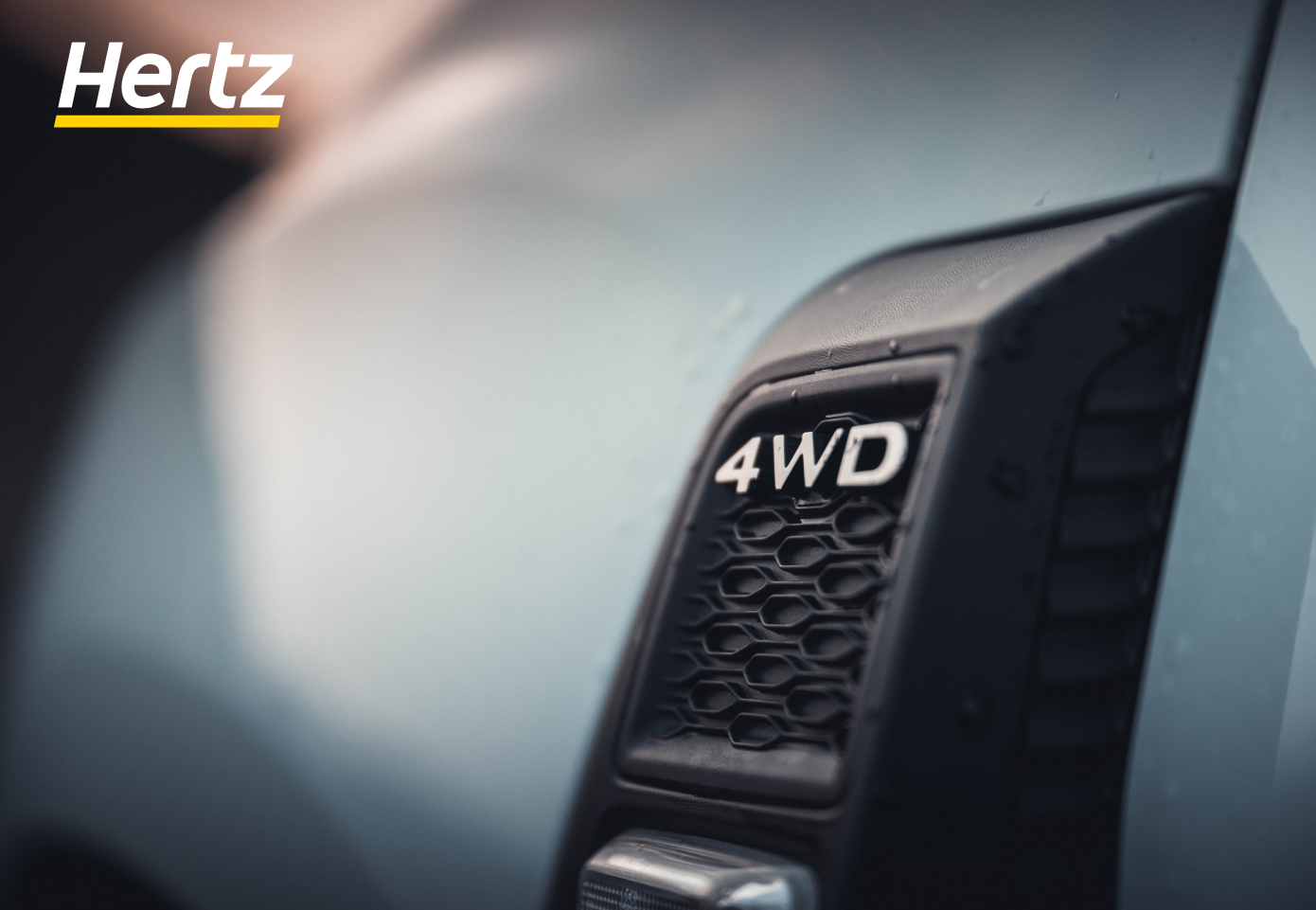 How much is the gas in Iceland?
The cost of gas in Iceland changes with the global market, as it does in all countries. You can check out the current state of the gasoline prices here. That said, Iceland imports all of its petroleum, meaning that it does cost more than it would in mainland Europe. As a perk for booking a rental car with Hertz Iceland, you'll receive a gas discount key chain which will give you a percentage off gas purchases at our partnered local gas company.
How easy is renting a car in Iceland?
Renting a car in Iceland is extremely easy. Once you know your trip itinerary, you can head to https://www.hertz.is/ and choose your pick-up and drop-off location (they can be different), and then select the dates and times you'd like to book. Click search to see the available rental car options and pick the car that suits your trip best. Make sure that you choose the right size vehicle to accommodate your group and one appropriate for the locations you're planning on visiting. The best thing about renting a car is that your itinerary doesn't need to be set in stone, and you have the flexibility to make changes as you go. That said, it's good to have a general idea of what types of activities you'll be up to so you can make sure your rental car will get you there. When in doubt, always go for a 4×4.
Once you choose the car you like, you can add extras like coverage packages, GPS, infant/child seats, mobile routers, prepaid SIM cards, and touring maps. After you're happy with your selection, you will just need to enter your personal information and click 'done.' The whole process is only 5 easy steps and takes less than 10 minutes.
Hertz Iceland has 13 offices located around Iceland, including in some of the airports. Tourists can easily get support and assistance from any offices around the country, regardless of which one the car is rented from.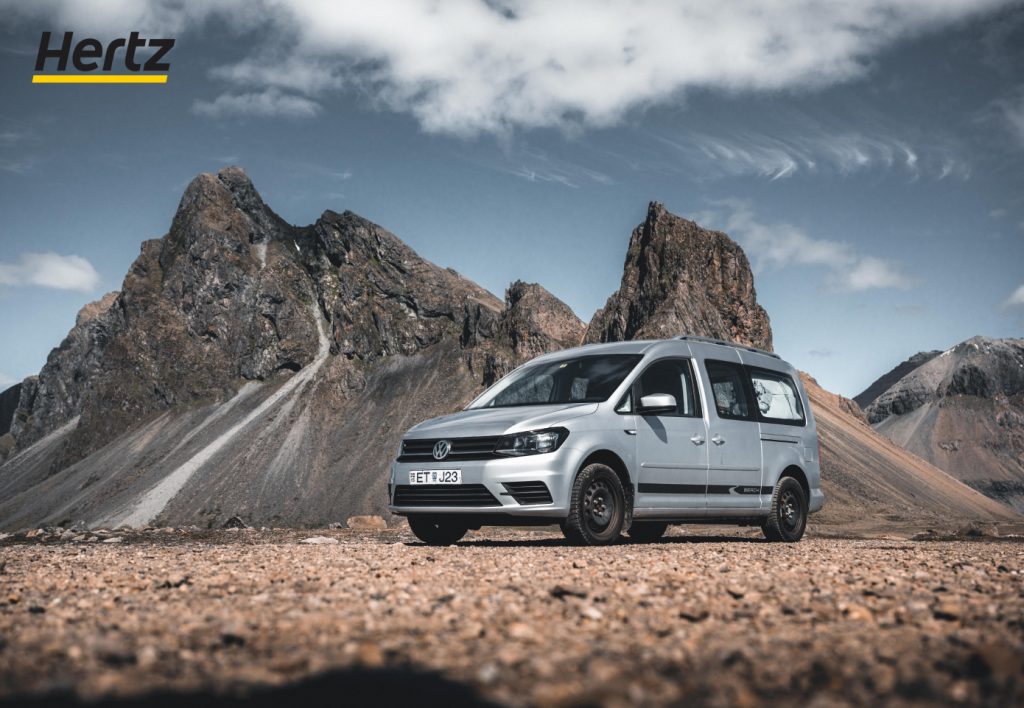 What is the best car rental in Iceland?
When you're trying to figure out how to rent a car in Iceland, there are some primary things to consider that will help you choose the best rental car company.
The first thing you should do is compare each car rental company's services to make sure they offer everything you need. Maybe you're planning on picking up the car at Reykavik airport but are flying out of Akureyri Airport. You'll need to make sure that your chosen rental car company has the option to drop off at an alternate location. Some companies may even offer bonuses that you didn't think about, such as discounts on gas or prepaid cellphone SIM cards, which will help make your trip more cost-effective and less stressful.
Secondly, read through the latest reviews and comments to see what other people say about their experience with the rental company. Pay attention to the most recent reviews since employee turnover is quite common at local rental companies. The service standards might change from time to time based on the frequent flow of employees.
Thirdly, go with a rental car company that you can trust, and that is backed by reputable organizations. Hertz Iceland has been voted "Icelands leading car rental" for the 4th time by the World Travel Awards, aka the Oscars of the tourism industry. And with 50 years of experience, you know you'll always receive the highest quality of service. We have all new cars on the island and aim to only use our cars for two seasons before swapping them for newer models. That way, all our customers always travel with comfort and safety.
Accessibility can also be a problem when renting cars since you often have to pick up and drop off at the same spot. If you run into issues on the road, you can feel a bit isolated. Luckily, Hertz Iceland has 13 offices around the country to assist you throughout the entire duration of your trip.
How to rent a car in Iceland?
Before renting a car in Iceland or any country, it's essential to ask questions to ensure that your trip goes off without a hitch. By knowing what to expect and choosing a rental car company that provides all the services that you need, you'll be free to explore everything that Iceland has to offer at your own pace.
Book a car with Hertz Iceland now to receive a 40% discount on your coverage package!
---
And to find out more about renting a car in Iceland, check out these other articles: