The Golden Circle Iceland is the most popular route for tourists visiting and driving around Iceland. It is the best way for travelers to see some of Iceland's top attractions in a limited time frame. In fact, you can self-drive the Golden Circle and see some of the islands' most awe-inspiring locations in as little as half a day. However, we recommend giving yourself more time to fully enjoy the experience.
This 190-mile loop starts in Reykjavik and takes travelers through three Icelandic hotspots on easy-to-drive and well-maintained roads. It's rare to find a place where you can visit so many attractions in such a condensed area, making it incredibly appealing for people who aren't able to take super long vacations and looking for a trip they can do in under a day.
To make your trip as seamless as possible and ensure you don't miss anything you'll need to plan everything out in advance. This comprehensive guide covers everything you need to know to self-drive the Golden Circle by rental car. Beyond top attractions, routes, and tour activities we will also talk about road conditions, how to rent a car, what type of car to rent, when you should visit the Golden Circle, and also include a route map.
Related links: Rent a car in Iceland ; Iceland self-drive tips and blogs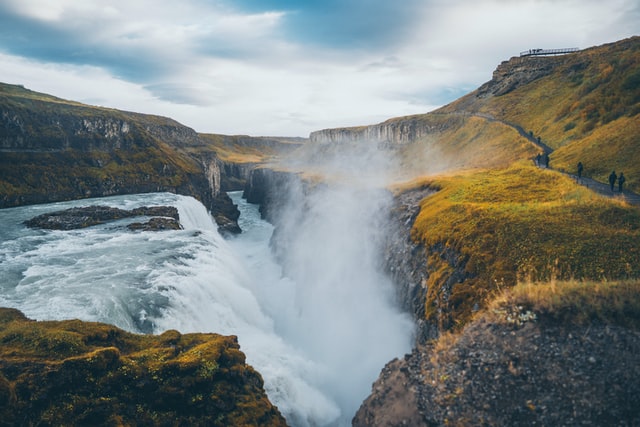 Table of content
What is Golden Circle? Quick facts to start with
The Golden Circle is a driving route in Iceland that connects three of the countries most visited sites. As the name implies, the route is roughly circular and starts and ends in Reykjavik. The great thing about starting in Reykjavik is that it's super accessible. You can pick up your car rental right at the Reykjavik airport and be straight on your way.
The three primary attractions that you'll visit when driving the Golden Circle are:
Thingvellir National Park
The Geysir Geothermal Area (containing the Strokkur geyser)
Gullfoss Waterfall
The Golden Circle got its name from Gullfoss Falls, which translates to the golden waterfall. On a sunny day, the waterfall appears a goldish brown color, and that is how it got its name. Because it's so popular, it's very well-maintained throughout the entire year, even in the winter, which is very important to consider since some of Iceland's more remote areas can become inaccessible in the winter.
Another great thing about renting a car and driving the Golden Circle is that it's short. Compared to the Ring Road, which circles the entire country and takes a few weeks, you only need a day to explore the wonders of the Golden Circle. And, the attractions are more condensed so you won't need to travel long distances between each.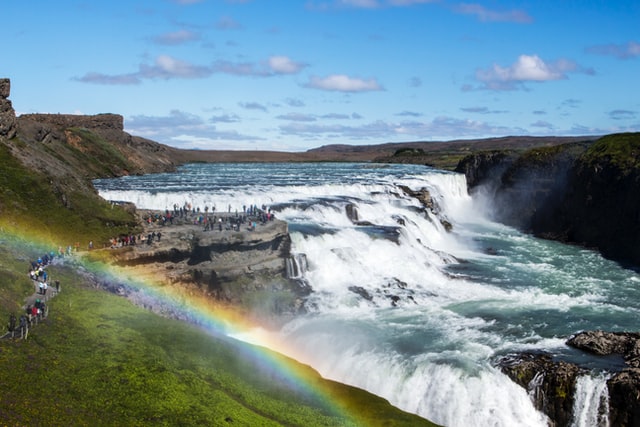 The Map of Golden Circle
Can you drive Golden Circle in one day? How many miles is it?
The Golden Circle can be driven in one day. If you drove it straight through, you could get around the entire route in about 3 hours, but that would mean not seeing anything. The whole loop is about 190 miles in length or 300 kilometres (remember that in Iceland, we use kilometres).
If you leave first thing in the morning, then it is technically possible to spend around 6 hours on the loop, with short stops at each of the three attractions, but we would recommend giving yourself a full day and staying over in a few places to get the full experience. The last thing you want on a vacation is to rush the whole thing. This is especially true when you self-drive the Golden Circle. You want to give yourself the flexibility to take your time, enjoy the sites and spend longer in places if you decide to. Plus, you can go at off-peak times to avoid tourist traffic.
You can also take guided day tours which will take you around the Golden Circle in a coach. These tours will stop at each site, but you'll be on their schedule, meaning you'll have limited time to get off the bus and check things out before moving on to the following location. Since so many people take these day tours, you'll be visiting during peak hours, so places will be more crowded.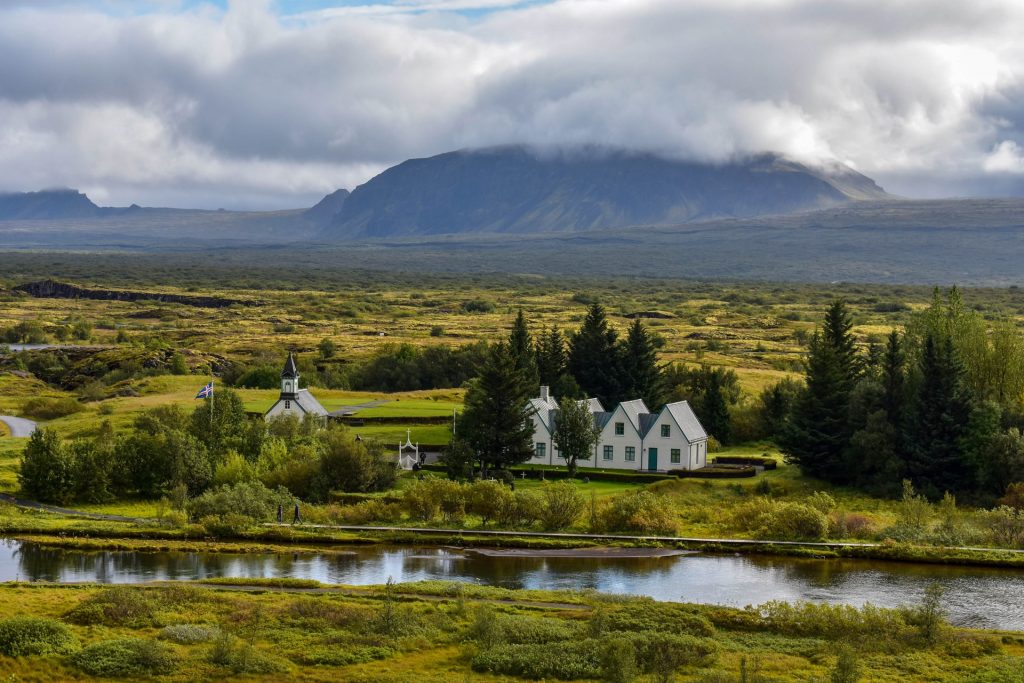 The driving and road conditions on the Golden Circle
If you've heard about the variable road conditions in Iceland, then you've heard right. Due to the constantly fluctuating weather and the remoteness of some locations, you don't always know what you're going to get. The good news is the Golden Circle is the exception.
Since this route is so well-traveled, it is also the most well-maintained series of roads in the whole country. You can access all three of the main attractions on the Golden Circle via almost entirely paved roads. It's super straightforward to drive, so if you're worried about tricky driving situations, then you can rest easy.
During the summer season, you shouldn't run into any issues with road conditions. But there is slightly more risk during the winter. Flash snowstorms or drops in temperature can leave roads extremely slippery or snow-covered. While the roads are typically cleared quickly, it could still impact your trip and slow your itinerary. And, although unlikely, there is a risk of road closures if the weather gets really bad. You can find information about current road conditions at road.is.That all said, you shouldn't have any issues accessing all parts of the road, regardless of when you come. This makes it much easier to choose a rental car since there are fewer variables to concern yourself with, like F-roads or 4X4 vehicles.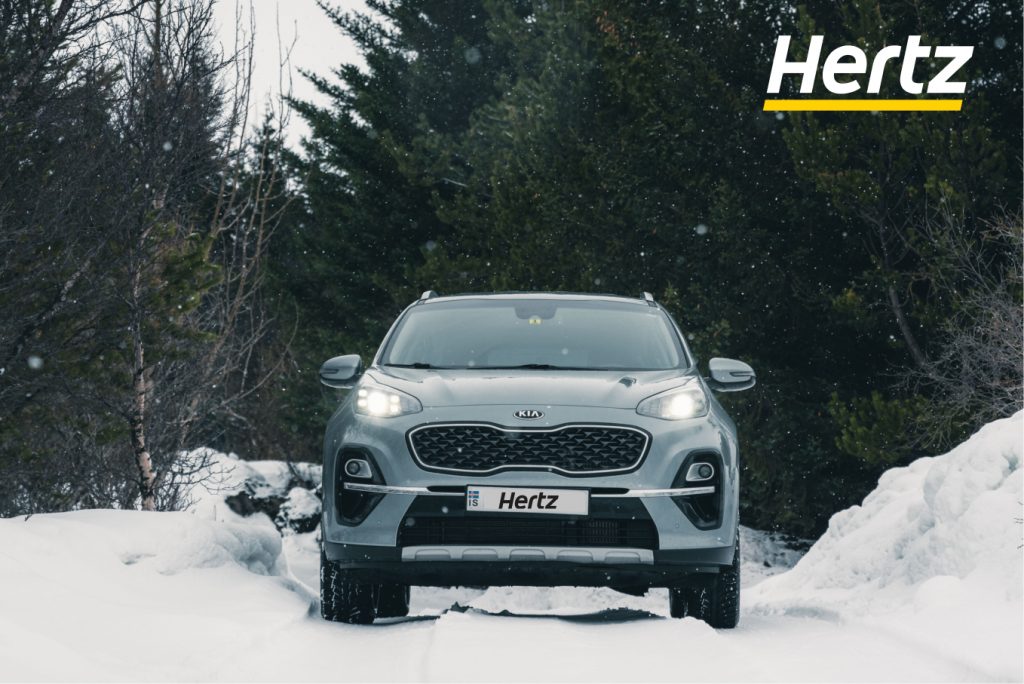 What is the best time to visit Golden Circle?
There is really no best or worst time to visit the Golden Circle. It just depends on what you enjoy and when you crave an adventurous Icelandic getaway.
Compared to other Iceland itineraries, this one is great in the winter since you won't need to deal with being in remote areas or on unmaintained roads. Winter also means fewer tourists and the chance to see the northern lights! You'll also get to enjoy the scenery covered in snow, which adds an extra magical aspect to it.
In the summer, Iceland is green and mild. You can spend longer times outside without needing tons of layers and take advantage of their almost 24 hours of sunlight. It is also a great time for camping, staying in cabins, and hiking.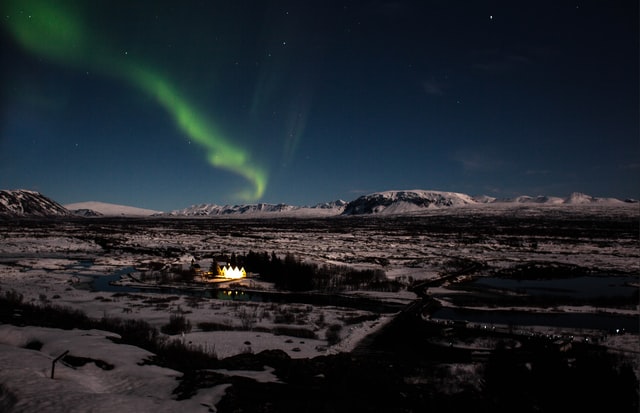 What rental car is the best for the Golden Circle
When choosing the best rental car for your Golden Circle road trip, there are a few crucial factors you'll need to consider. As we touched on above, the conditions of the Golden Circle are generally good, meaning that you won't necessarily need anything too heavy-duty to drive this route.
If you're coming solo or as a couple, then a 2WD compact or economy car will suit you just fine throughout the majority of the year. If your group is larger than three people, then you'll want to go with a bigger vehicle, like a full-size or 4X4 rental car, that has more space for luggage.
Since the Golden Circle is such an easy drive, you also have the option of a more luxury car or renting an electric car.
If you're coming in the winter, we recommend a 4WD regardless, which can handle the roads if they get slippery. But if you come in the summer, you might want to consider a campervan or motorhome.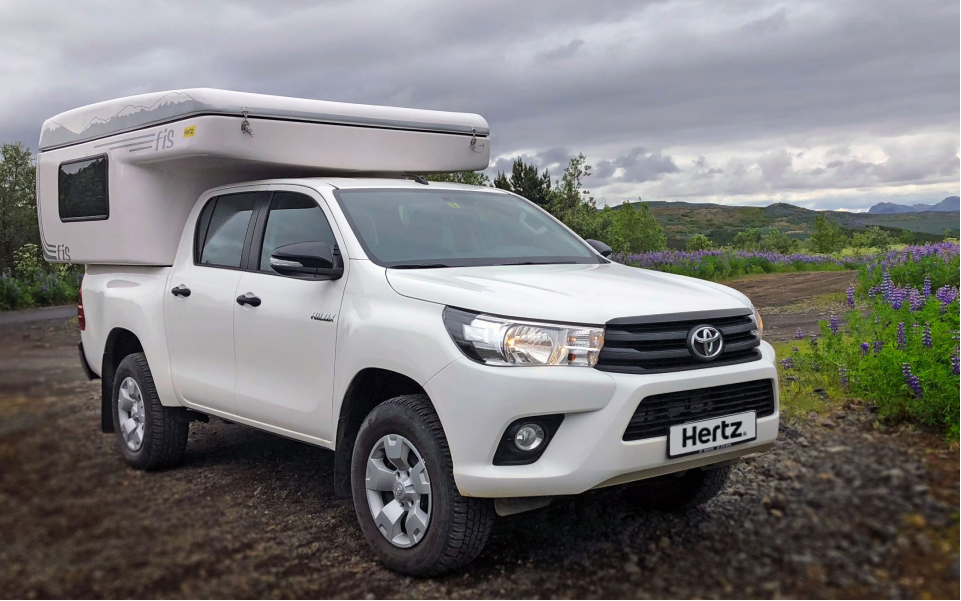 How much does it cost to drive the golden circle?
You'll be happy to know that the attractions along the Golden Circle are free to visit, so you will not need to account for entry fee costs. At Thingvellir National Park, you'll have to pay a small fee for parking, but there is no parking cost at the Geysir Geothermal Area or Gullfoss Waterfall.
All you will need to consider is the cost of your rental car, accommodation, and food.
You should budget around $80USD or so for food per day (or 10,500 ISK). This may seem high, but Iceland's food is very expensive since most food is imported.
Accommodation costs will vary based on your personal budget. There are many accommodation options along the route, including nice hotels, hostels, Airbnb, and camping, so you can choose whatever fits into your budget best.
Car rental price will also vary depending on the time of year you visit and the type of vehicle you want to rent. You can get a quote for the exact date and time of your trip by visiting Hertz.is.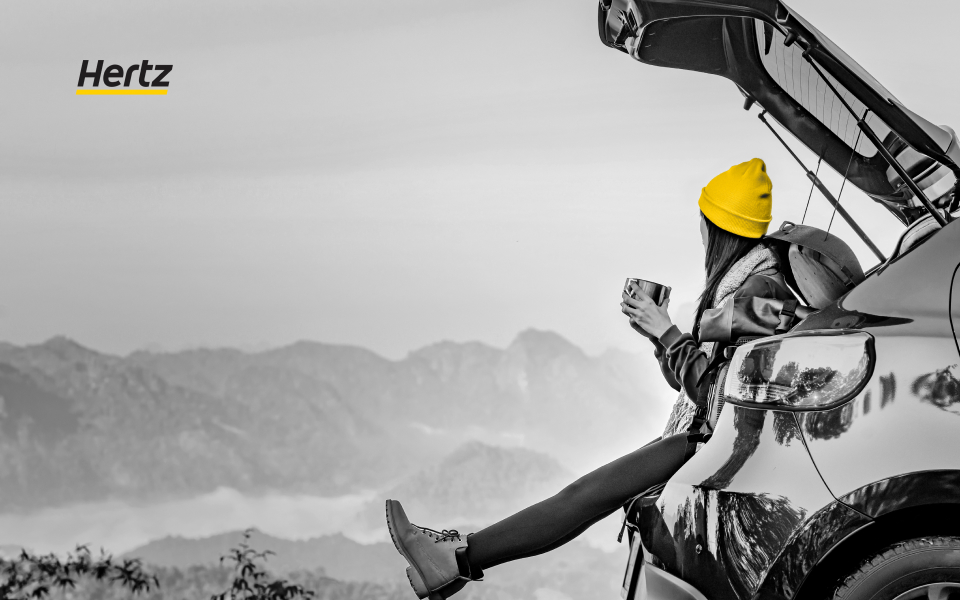 What to see and do when visiting the Golden Circle
Here are the main things to see and do when visiting the Golden Circle:
Thingvellir National Park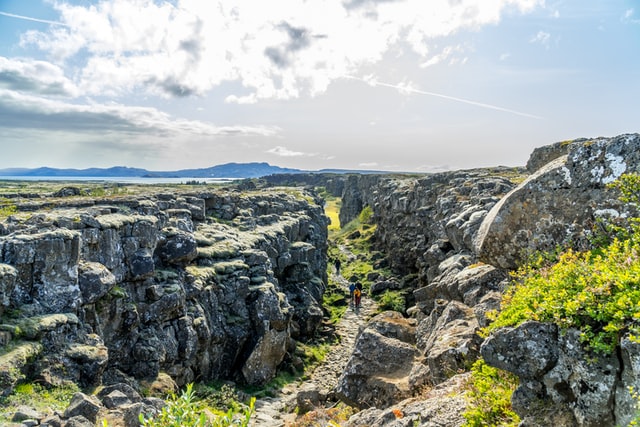 Thingvellir National Park is an excellent place to explore for those who love the outdoors. You can go hiking, visit the waterfall, and even snorkel between tectonic plates. Something unique about this national park is that it's where the continental plates of North America and Europe meet, so you can actually see two continents at once.
The Geysir Geothermal Area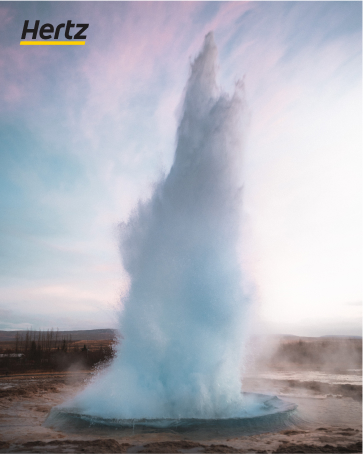 The Great Geysir in this area is the one from which all other geysers were named. The main geyser in this geothermal area is now dormant, but another one, Strokkur, is still active, sending boiling water up to 100 feet into the air every few minutes.
Gullfoss Waterfall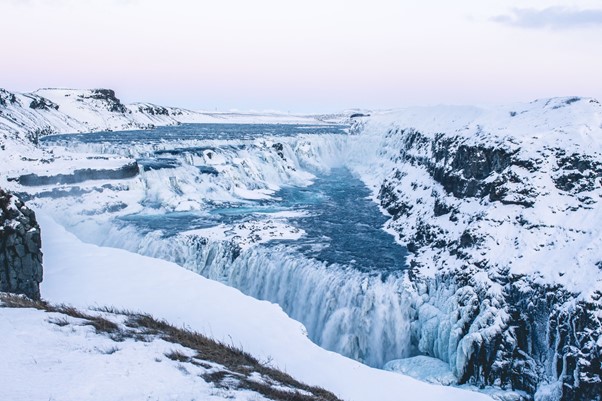 The true gem of Southwest Iceland is the Gullfoss Waterfall. It is found in the Hvítá river canyon and is fed by the Langjökull glacier. This tiered waterfall has a total height of 105 feet, and it was even listed as one of the top 10 waterfalls in the world by World of Waterfalls.
Golden Circle Detours
There are also some short detours that you can take that are definitely worth visiting if you have the time. These include:
Solheim Eco-Village: a small village of around 100 people devoted to community living with eco-friendly housing and organic gardens.
Reykjadalur Hot Spring Thermal River: Hike up the Reykjadalur thermal river and enjoy bathing in these natural sulfur hot springs.
Secret Lagoon Iceland: The oldest swimming pool in Iceland fed with warm water straight from natural hot springs.
Kerid Crater: This crater was formed by a cone-shaped volcano that erupted and then collapsed in on itself. It's now filled with water.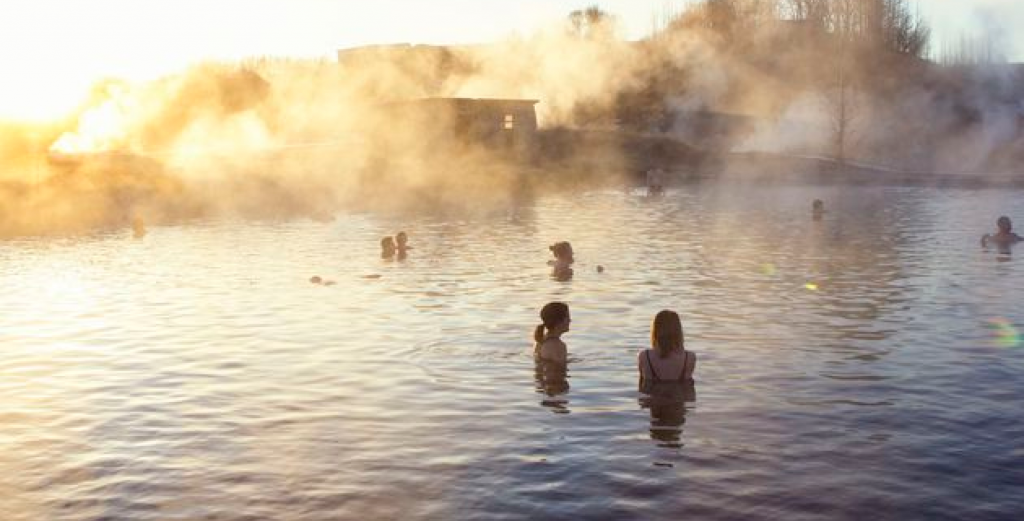 Activities you can add to your trip when visiting the Golden Circle
1. Silfra Snorkeling in Thingvellir National Park
Snorkel between two tectonic plates in this once-in-a-lifetime experience! (Don't worry, you'll get a dry suit to keep you warm).
2. Laugarvatn Fontana Hot Spring Spa
Enjoy steam rooms, mineral baths, and ice-cold plunges in the lake at this relaxing wellness spa.
3. Secret Lagoon Iceland Hot Spring
Fed with water from a natural hot spring, this geothermal pool is more family-friendly and less crowded than the extremely popular Blue Lagoon.
4. Snowmobiling on Langjokull Glacier
The meeting point for this adventure is close to Gullfoss Waterfall and gives you a chance to build some adrenaline when snowmobiling on the glacier.
Where to stay in the Golden Circle? Tips for finding accommodation when visiting the Golden Circle
Depending on how long you allocate for your trip on the Golden Circle, the best accommodation option for your group will vary. Here are some of our top tips:
If you plan to drive the entire Golden Circle in a single day, then the most straightforward option is to stay in Reykjavik. Unless you have other self-drive plans to see more of the south coast or head up north.
If your itinerary takes you away from Reykjavik, you can book accommodation on your route using Booking.com, Hotels.com, or Airbnb.
If camping is your thing, then you might consider renting a camper, which will serve as your transportation and accommodation. Keep in mind you will have to pay for a campsite if you take this option.
Tips for booking accommodation
Once you know the type of accommodation you need and where you plan to stay, you will need to make your bookings. Here are a few things to keep in mind when booking accommodation in Iceland;
If you're visiting in the summer, booking in advance is essential (at least one month in advance).
Before booking accommodation, compare the prices via multiple search engines to get the best price (the earlier you can do this, the more options you'll have).
If you're camping, don't worry about booking a spot. In Iceland, you can simply drive in and pay on-site. If you plan to camp all over the country, we recommend getting a camping card which will give you a discount at most campsites.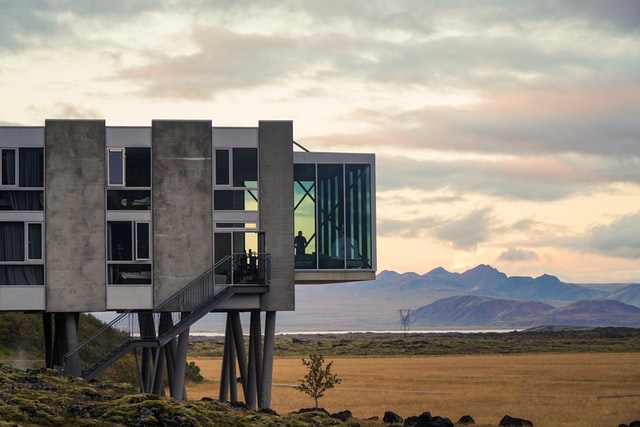 Golden Circle self-drive tour
So now you have everything you need to know to make your Iceland self-drive trip around the Golden Circle a success. This route is one of the best ways to see some of Iceland's greatest gems without having to stray too far, and it's super easy to drive.
Always make sure to book your rental car online and in advance to ensure that your pick is available (especially in the summer). If you're unsure of the best rental car for your road trip and need some more advice, please contact us via email at hertz@hertz.is.Book now and get a 5% discount on your rental car price.