Iceland is a beautiful country with stunning landscapes, dramatic waterfalls, and magnificent glaciers. May is an excellent time of the year to visit Iceland, as the weather begins to warm up and the days get longer. This self-drive travel guide will help you plan your perfect adventure to Iceland in May.
In this guide, you will find information about the weather and road conditions in Iceland during May, as well as the top attractions to visit. You'll also discover some of the exciting events taking place throughout the month so that you can plan your road trip around them.
Whether you're looking to explore the famous Golden Circle, soak in hot springs, or take in the stunning views of the Northern Lights, this guide will provide you with all the information you need to make the most of your Icelandic adventure while self-driving around the country.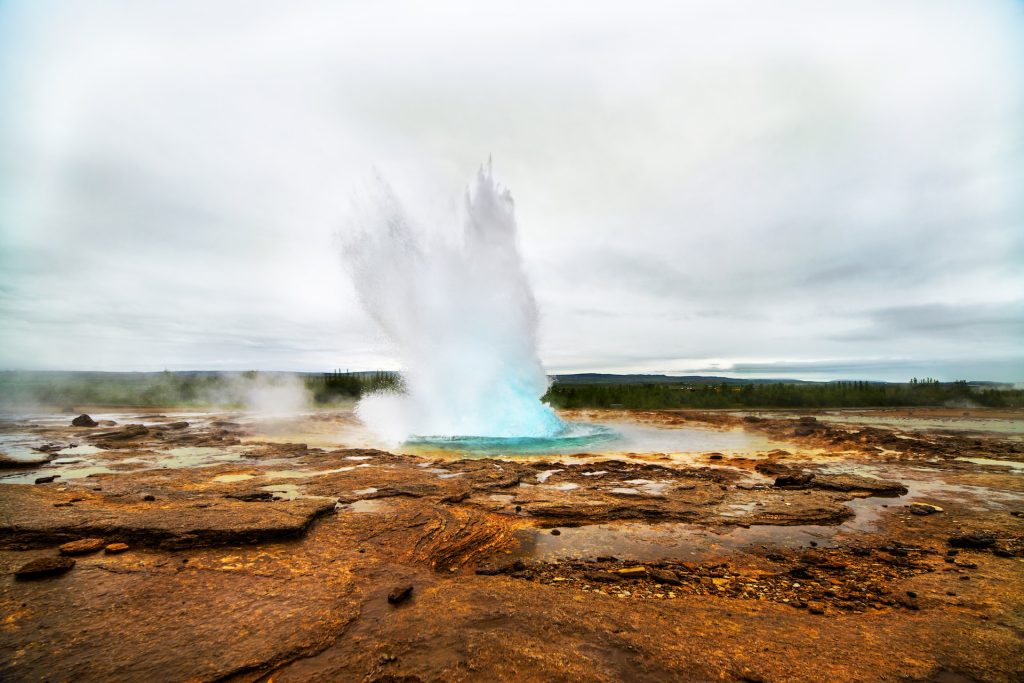 Table of Content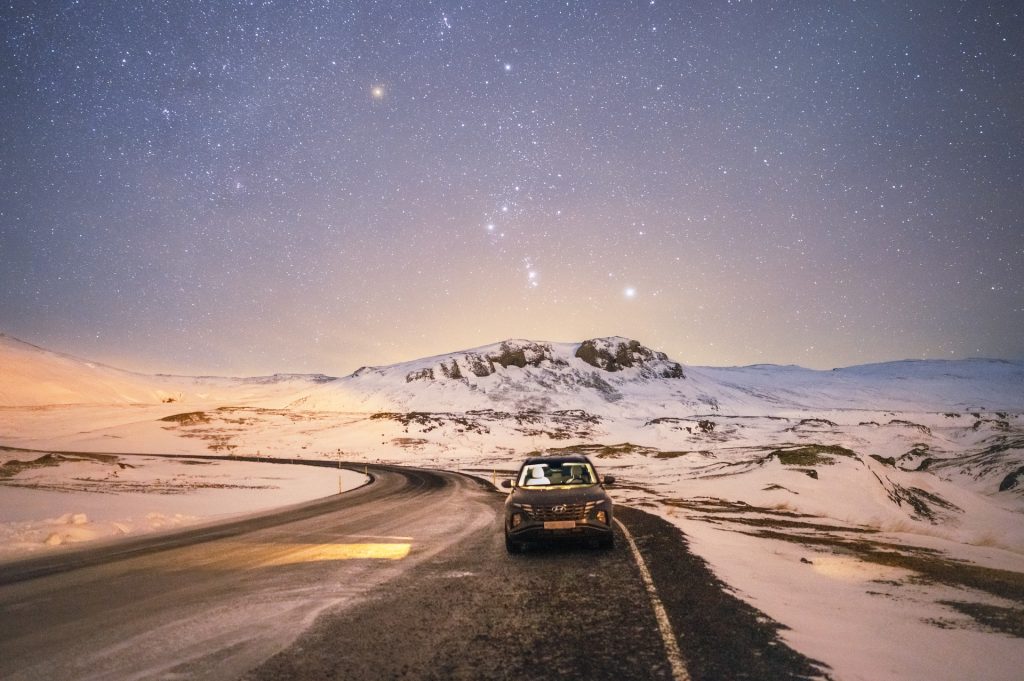 What is the weather in Iceland in May?
The month of May is peak spring season in Iceland, it is relatively colder then June, July and August, the summer months of Iceland, but it is also less crowded with tourists compare to those peak travel season for Iceland. You'll miss the harsh and unpredictable winter weather and experience more enjoyable and comfortable temperatures.
The Iceland temperature in May
Depending on when you visit in May, the temperature can be pretty varied. At the beginning of May, the average temperature is around 5°C (41°F), but by the end of the month, the average rises to 10°C (50°F). It is a perfect time for those want to visit Iceland away from the crowds but still not too cold.
Daylight in Iceland in May
At the beginning of May, Iceland has 18 hours of daylight. But by the end of the month, as we transition into summer, you can expect up to 20 hours of daylight.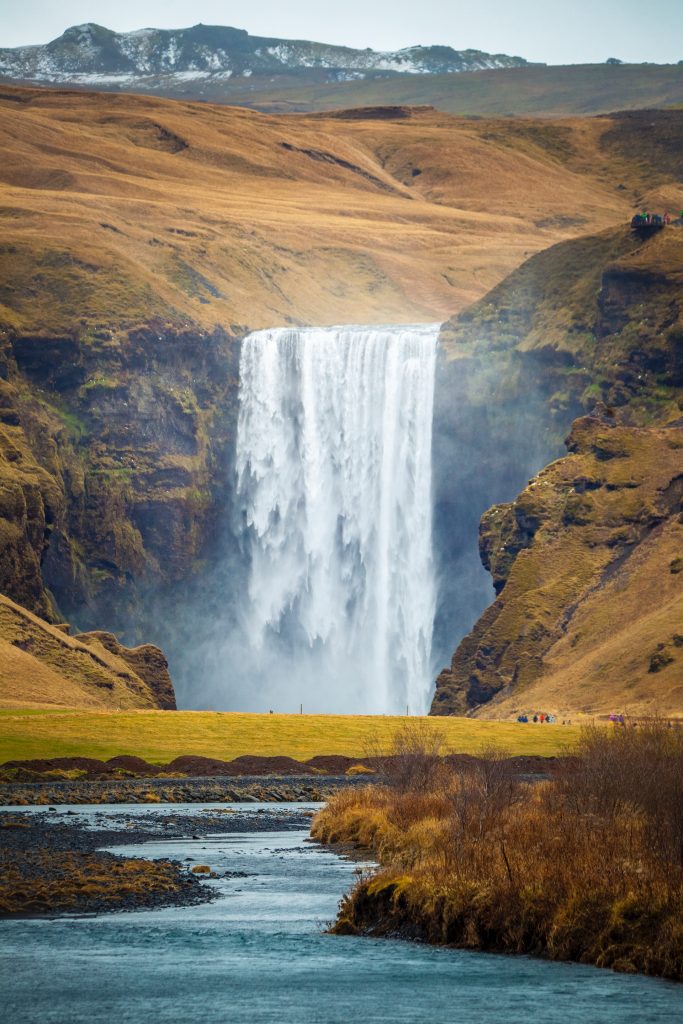 Can you see the northern lights in Iceland in May?
Many people visit Iceland with the hopes of seeing the northern lights. And while it's never guaranteed that you'll get to witness them on your trip to Iceland, it's pretty unlikely that you will see them in May except on really clear and dark nights.
The northern lights season runs from September to April, when there are fewer daylight hours. Longer periods of darkness provide a higher chance of seeing them. But as there are only between 4-6 hours of night in May, and days are becoming longer and brighter, May is not a good time to see the northern lights.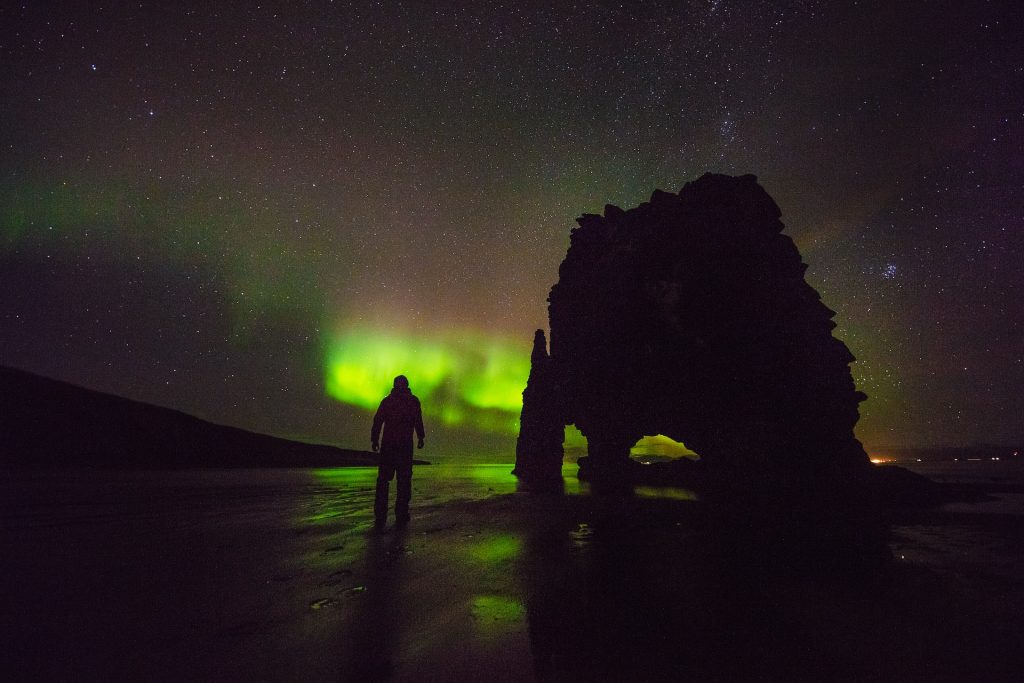 Is Iceland cold or snowy in May?
Most of the snow in Iceland has melted by the time May rolls around. If you plan an itinerary that includes driving up the highlands or the fjords, you'll likely see some snow left on the higher mountain peaks.
There is very little chance of snowfall, but you may still experience rain storms. And with temperatures sometimes falling to 2°C (35°F), it can still get pretty chilly. In late May, when the days are longer and temperature risen up, sometime it would be warm enough for you to walk around Reykjavik without feeling cold.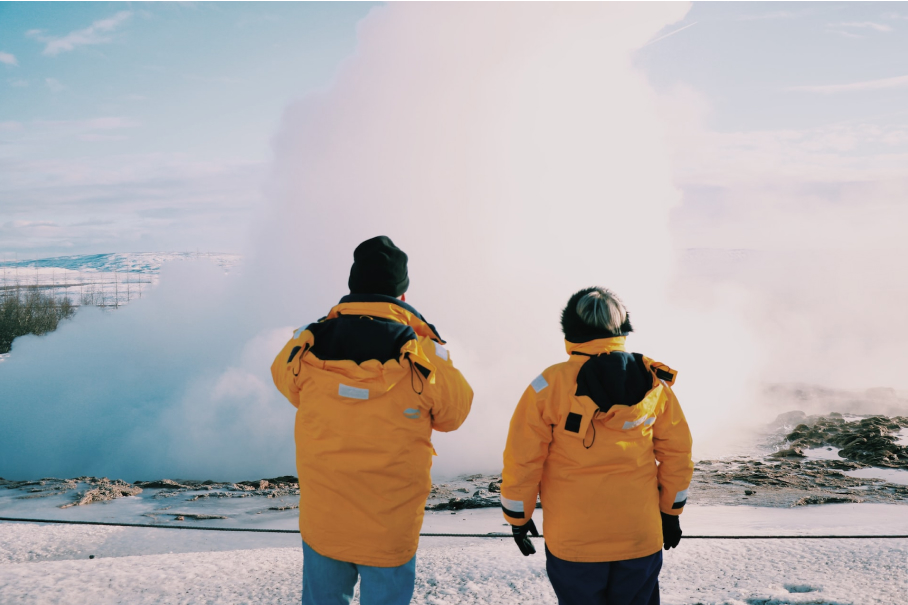 What to wear? Packing list for Iceland in May
Being adequately prepared for conditions in Iceland in May will ensure your trip is more comfortable and enjoyable. You should be prepared for changing weather conditions, including rain, wind, and sometimes even snow if you will visit the North Iceland. Here's a list of clothing and accessories you should consider packing:
Waterproof and durable hiking boots
Comfortable walking pants
Thermal base layer
Windproof and waterproof jacket
Many pairs of thick socks
Bathing suit
Warm sweater
Hat and gloves
Waterproof backpack
Find a complete Iceland packing list here.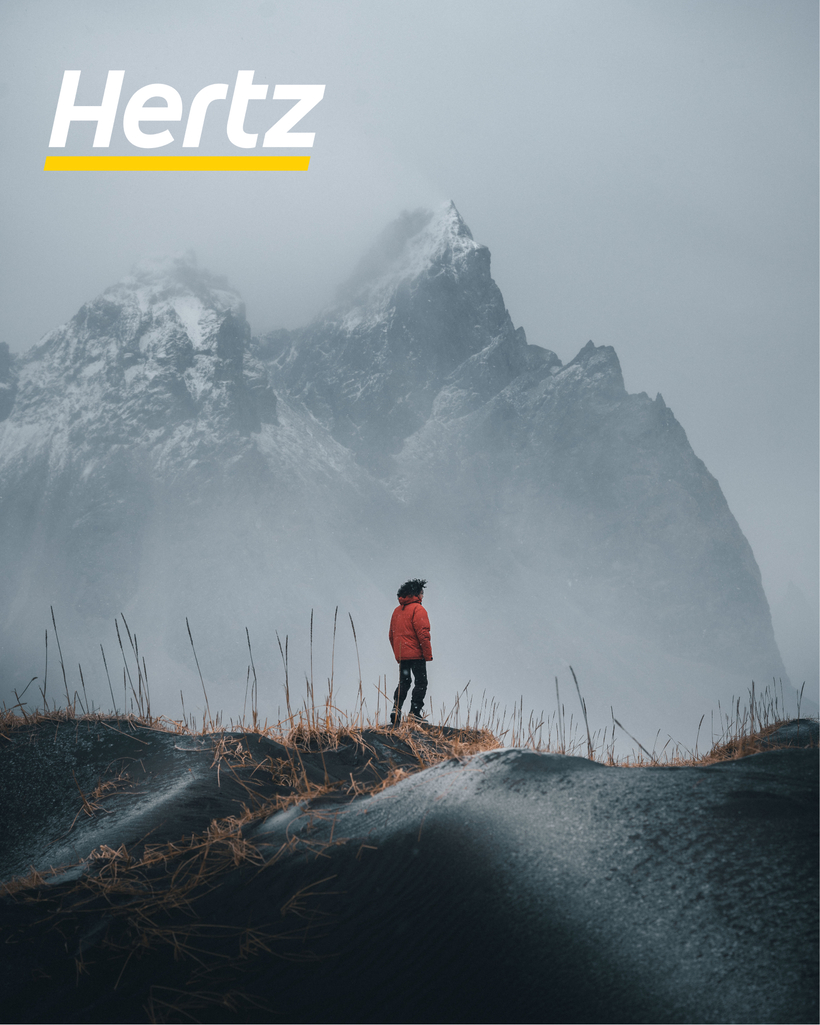 What are the road conditions in Iceland in May? Is it easy to drive?
During May, the snow and ice will be gone almost everywhere in Iceland, so you can navigate the roads much easier. Plus, you'll have more options when it comes to choosing a suitable rental car.
Icelands Ring Road is well maintained throughout the year, and May is no exception. It's the most popular route visitors take with rental vehicles, and for good reason. Not only is it easy to drive, but you can also see many of Iceland's top attractions.
You may encounter a bit of snow cover in the north of the country, but not anything to be concerned about. If you plan to head off the Ring Road, we'd always recommend a 4X4 vehicle. According to Icelandic law, you must have a 4X4 to drive on any of the Iceland F-roads.
But for the Ring Road, Golden Circle, or Snaefellsnes peninsula Iceland, a compact, intermediate, or full-size 2WD may be appropriate. It will just depend on your group size and how much luggage you're bringing. '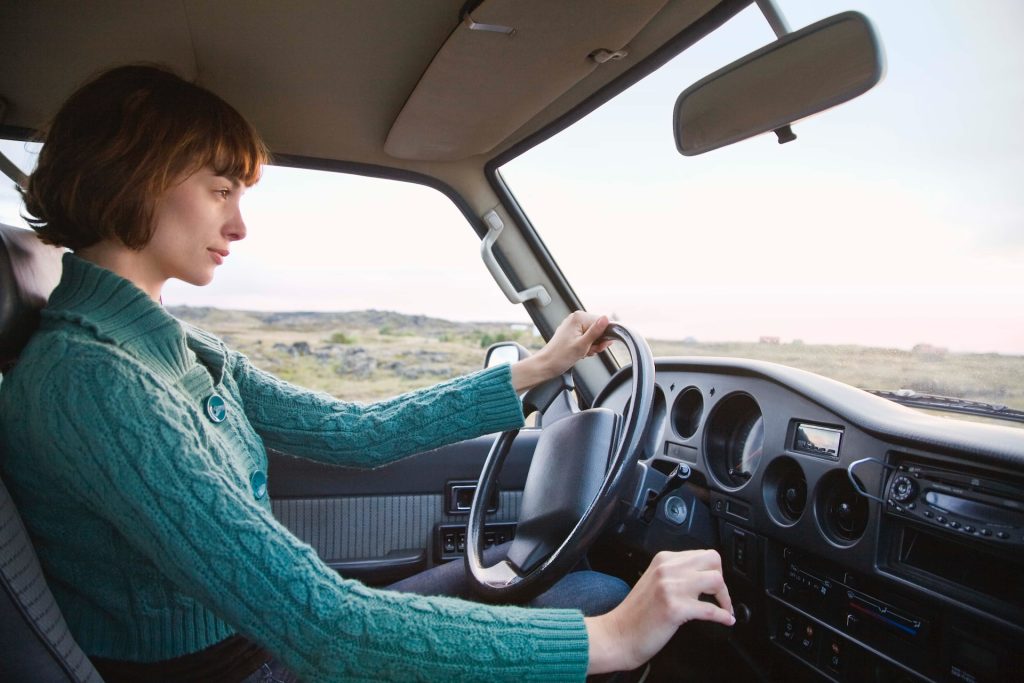 Is it a good time to self-drive in Iceland in May?
The month of May is one of the best time to visit iceland for a self-drive road trip. The weather is beginning to warm up, and the days are getting longer, but it's not yet the height of the high season. During the summer, demand and prices increase, and more people are on the roads and visiting attractions.
It won't yet be that busy during May, but the weather will still be comfortable for outdoor activities. The roads are clear and easy to drive, and with long hours of daylight, you won't have to worry about navigating them in the dark.
You have many rental car options during the month of May. You can rent a 4X4 if you're heading into more remote locations or a campervan if you want to really immerse yourself in the wilderness. You can also book an electric vehicle or passenger van for a road trip with a large group.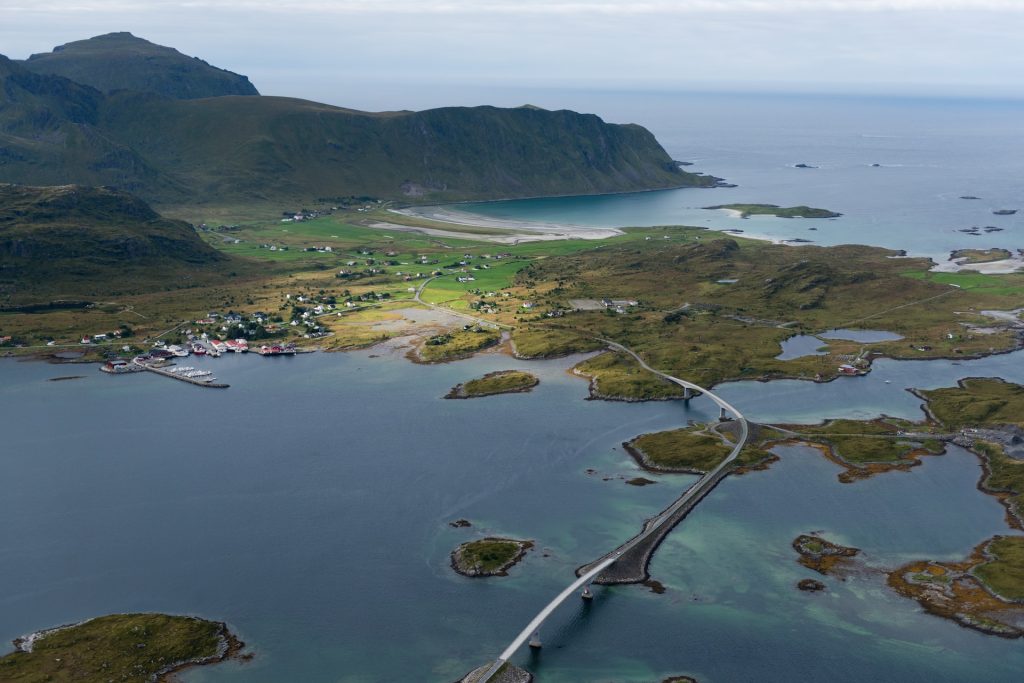 The best things to do in Iceland in May
If you're visiting Iceland in May, here are the top things to do:
Self-drive Iceland's Ring Road
The Ring Road is the name given to Route 1, which is a 1,332-kilometer loop around the country. This route provides access points to many of Iceland's top attractions, including Skogafoss waterfall Iceland, the DC3 plane wreck, and Reynisfjara black sand beach.
You'll also pass by the Jokulsarlon Glacial Lagoon, Myvatn Nature Baths, and Hverfell Volcano. You can find our complete guide to Icelands Ring Road. Although you could technically drive non-stop around the whole Ring Road in 16 hours, we recommend spending between 10 to 15 days if you want to see everything.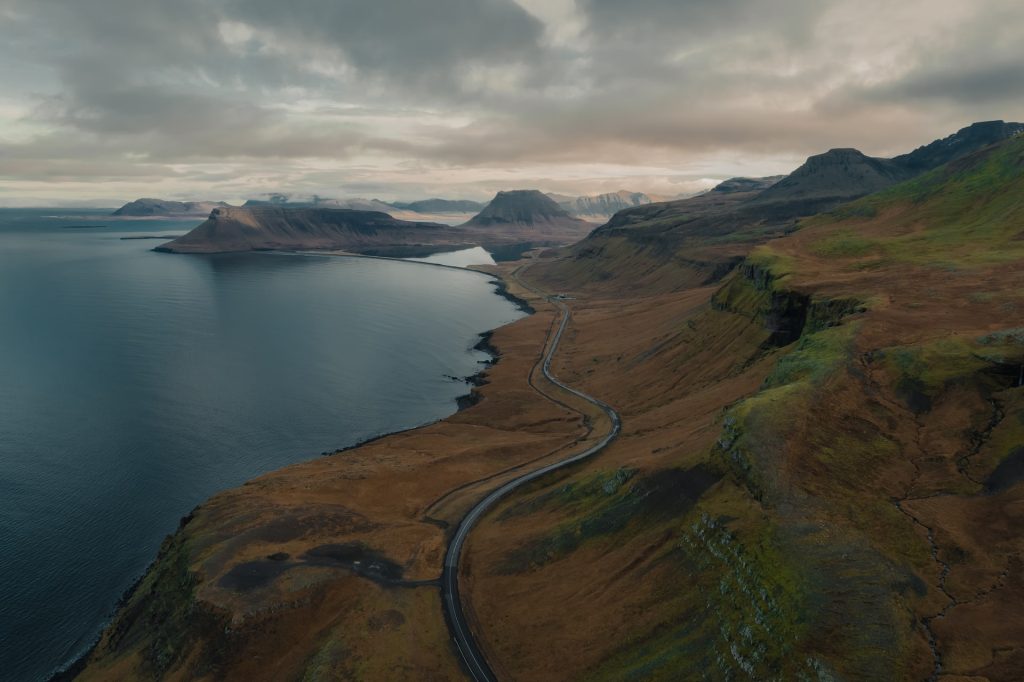 Enjoy the huge range of outdoor activities
Almost all of Iceland's top attractions are outdoors. The natural wonders and otherworld landscape is what draw tourists to the island in the first place. And while many brave the cold during the fall and winter months to do glacier hikes and explore waterfalls, those visiting in May have the luxury of enjoying the long days and mild spring weather.
There are some unique outdoor activities to experience in Iceland that you won't get to do in many other places. You can go hiking or snowmobiling on glaciers or take a tour to ride the cute Icelandic horses. Iceland may not seem like a place you'd want to be swimming, but what about snorkeling between two continents? Yes – it's possible here, in Thingvellir National Park.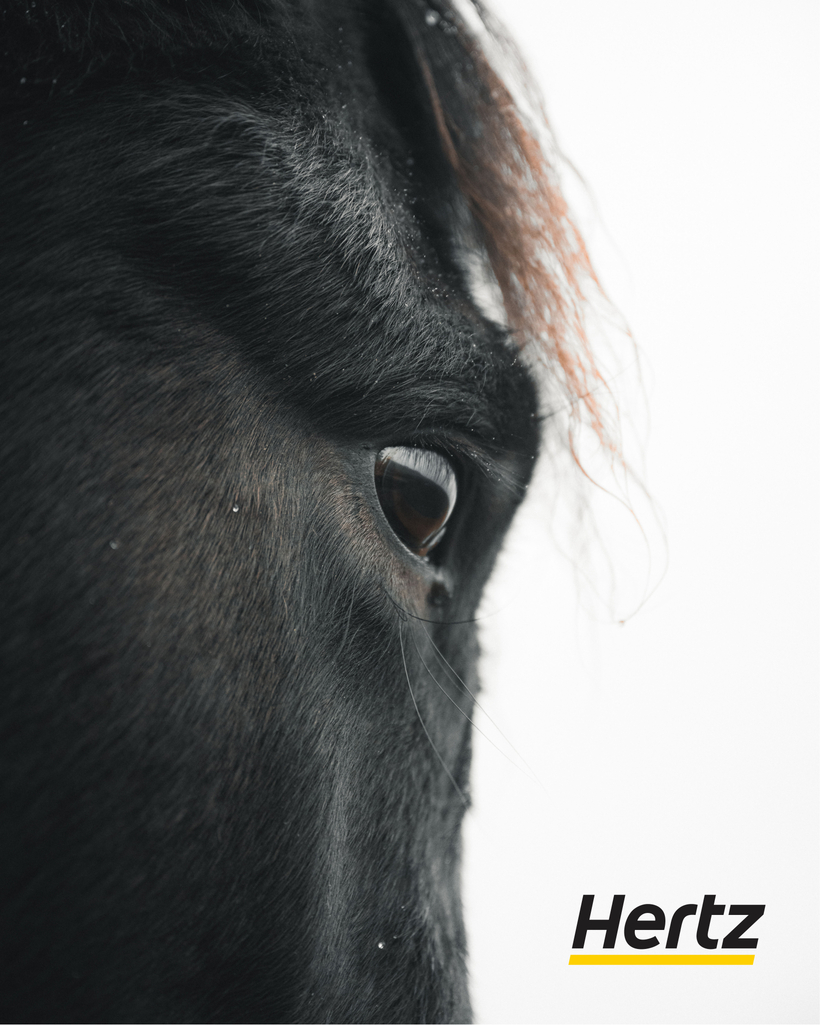 Visit the glaciers and volcanoes
There's a reason why Iceland is called the land of fire and ice, and that's because of the volume of glaciers and volcanoes that cover the country. The whole island was formed from volcanic activity, and many of Iceland's glaciers actually sit right on top of active volcanoes. We definitely recommend Snaefellsjokull glacier, which can be found on the Snaefellsnes Peninsula.
This glacier conceals the Snaefellsjokull volcano beneath it. We also recommend Vatnajökull Glacier, which is one of the largest glaciers in all of Europe. The glacier covers seven volcanoes in total, 4 of which are the most active volcanoes in Iceland. And lastly, don't miss the most active volcano in the country, Katla, which (you guessed it) lies underneath another glacier and is located in South Iceland.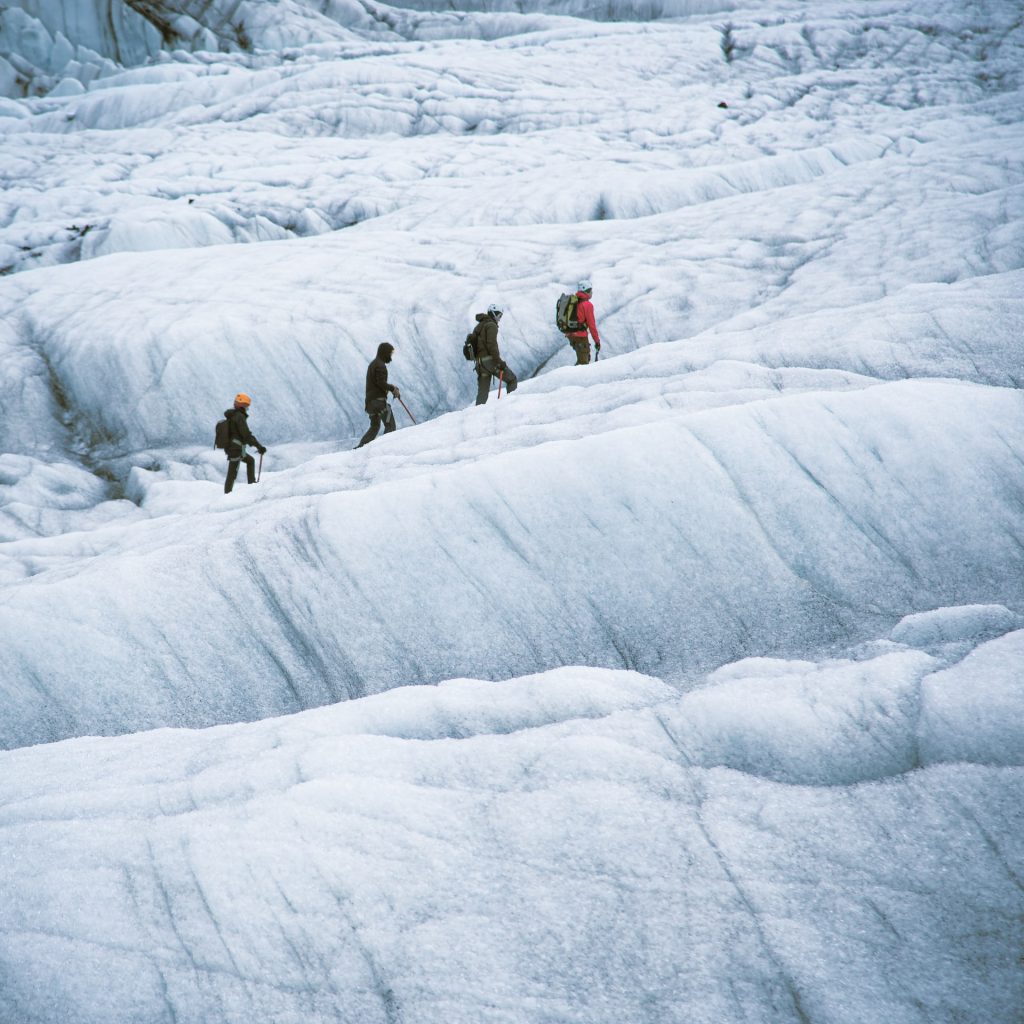 Bird and whale watching
Iceland is home to some incredible wildlife, including mink, arctic fox, seals, and reindeer. But visitors come from around the globe to see Icelands puffins and whales. There are many options for whale-watching tours, with many leaving from the capital city of Iceland, Reykjavik, and Akureyri, the "capital" of the north Iceland.
There are over 20 species of whales that pass through Iceland's waters, including sperm whales, minke whales, orcas, and humpbacks. The prime season for whale watching is between April and September, so there's a very good likelihood of seeing them in May in Iceland.
Puffins are rare to see on land because they spend most of the year at sea. But they migrate to Iceland in the spring and summer to breed and build nests. Their favorite spots on the island are the sea cliffs, especially the most remote ones. They like to nest in places where they won't be bothered, but that doesn't mean you can't still admire them from a respectful distance.
The best place to see puffins is Látrabjarg cliffs, which is located in the Westfjords. But you can also find them on the Westman Islands, Dyrhólaey, and the Tjörnes peninsula.
Many of the nesting grounds are located offshore, so you may need to take a boat to some. But others are accessible by car. The best time of day to see them is either first thing in the morning, or right before sunset.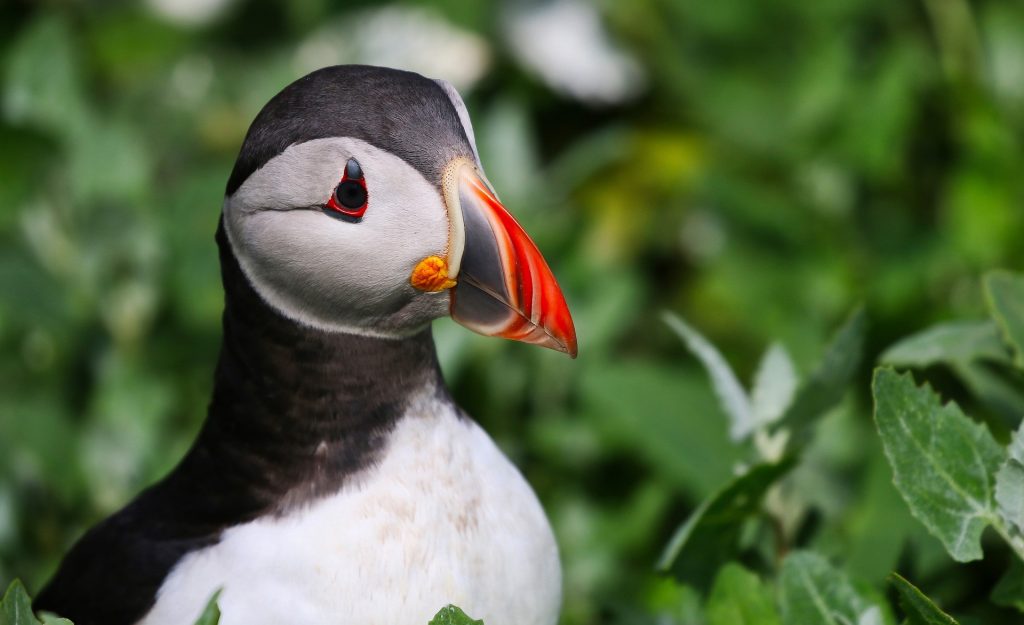 Traditional Local festivals in Iceland in May
Although your schedule will already be jammed packed with all the activities available to you in Iceland in May, there are also a couple of local events you should be aware of.
Ascension Day
Ascension Day is a public holiday in Iceland and always falls on a Thursday in May. As Iceland is a primarily Christian country, this day is to celebrate the day that Christ's body ascends to heaven, 40 days after Easter. Icelanders have been celebrating this day as far back as 400 AD.
Schools and many businesses are closed, and most people spend the day with their families, enjoying food and outdoor activities together. Just bear in mind that some services like banks and retail stores may be closed on this day.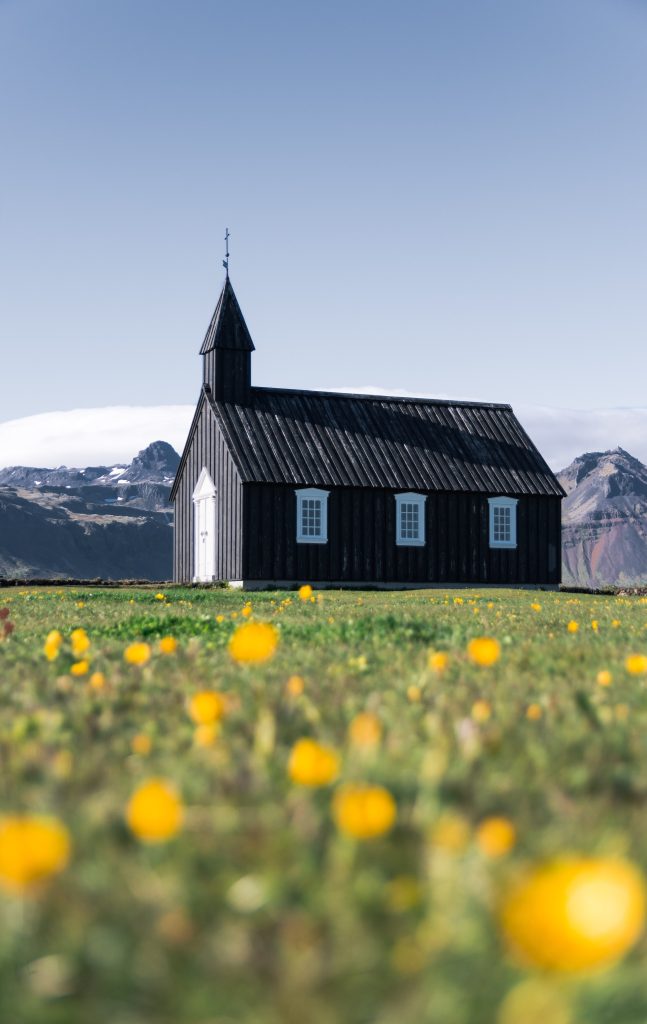 International Day of the Icelandic Horse
May 1st is the International Day of the Icelandic Horse. These sturdy, calm animals definitely deserve a day for recognition! The horse ranches around Iceland open their doors to the community, offering educational demonstrations, trail riding, horse races, and presentations of the Icelandic horse's fifth gait. It's an excellent opportunity to learn more about these beautiful animals that are only found in Iceland.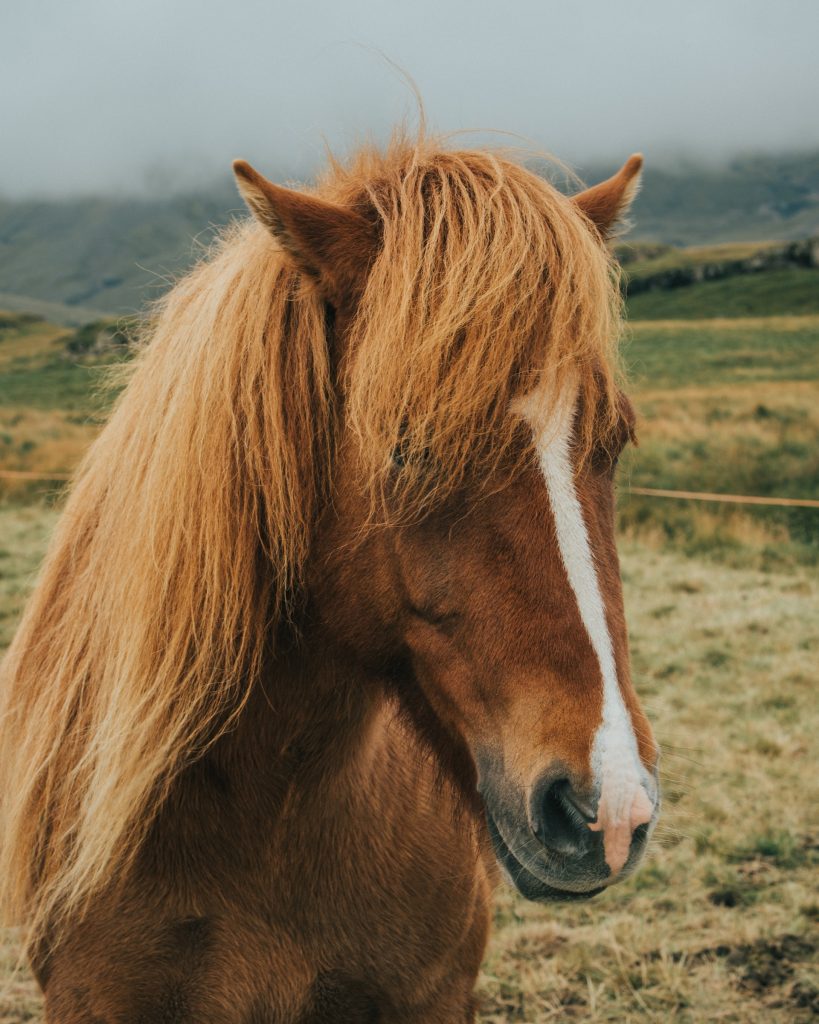 Picture of Iceland in May
This is what you can expect when visiting Iceland in May: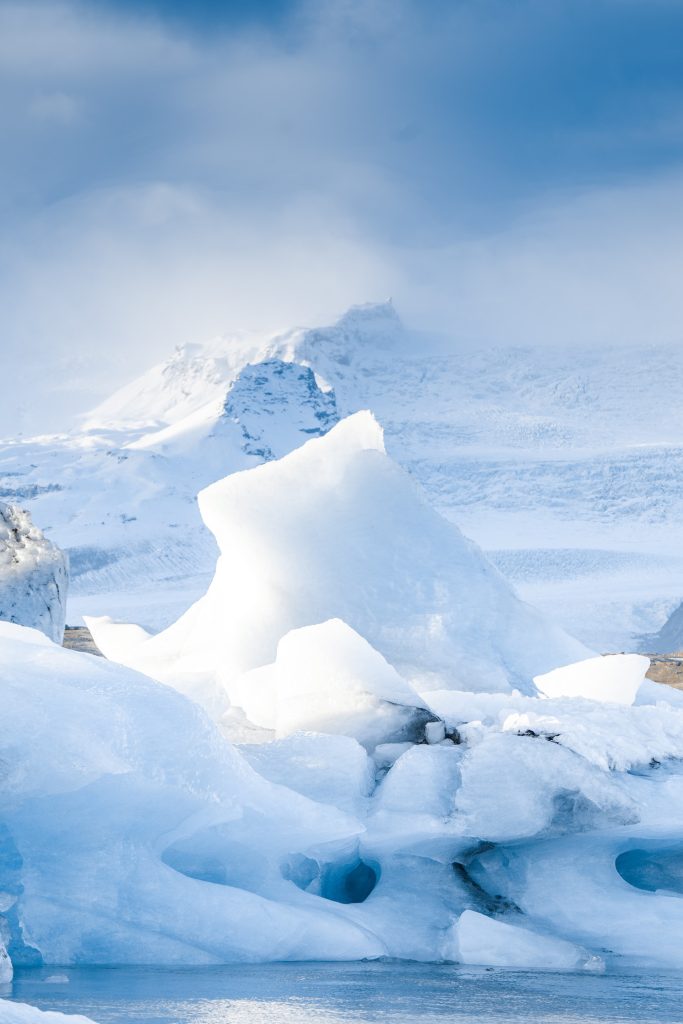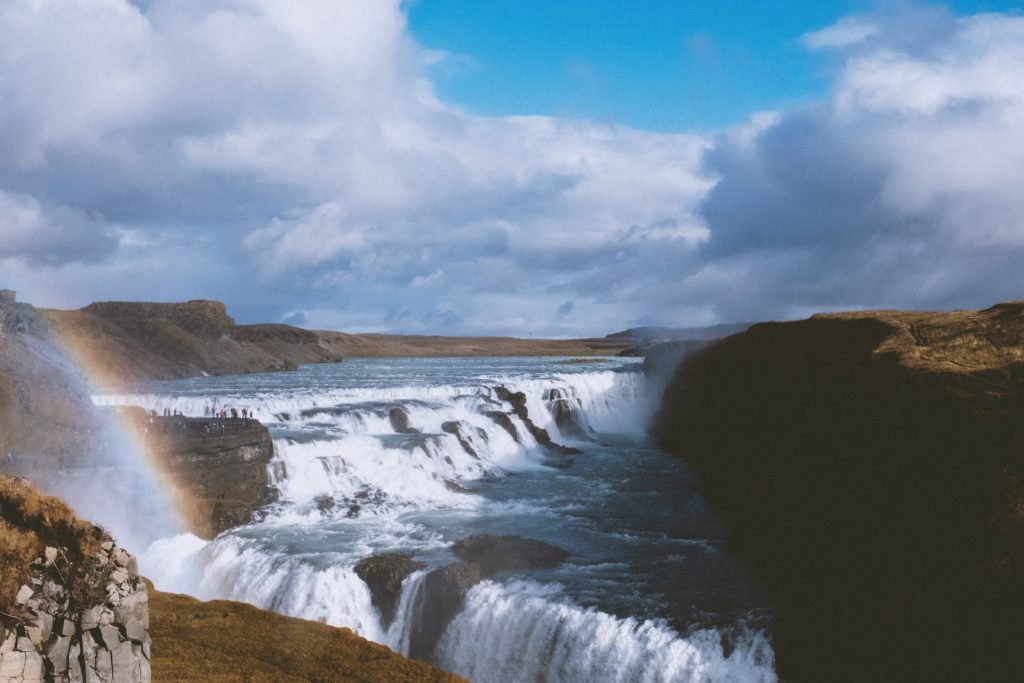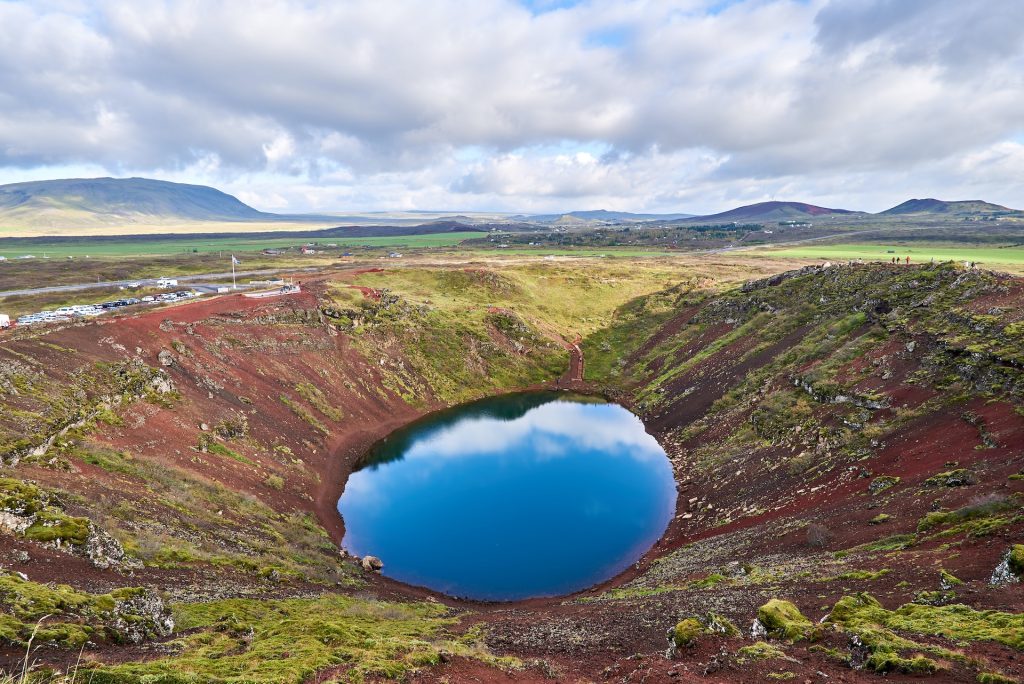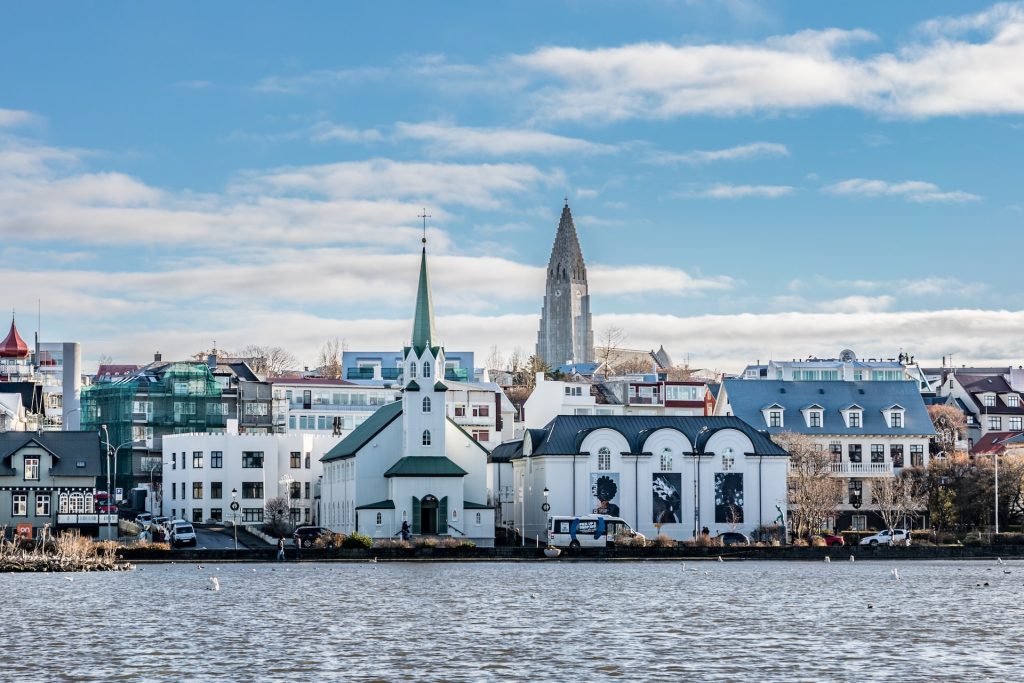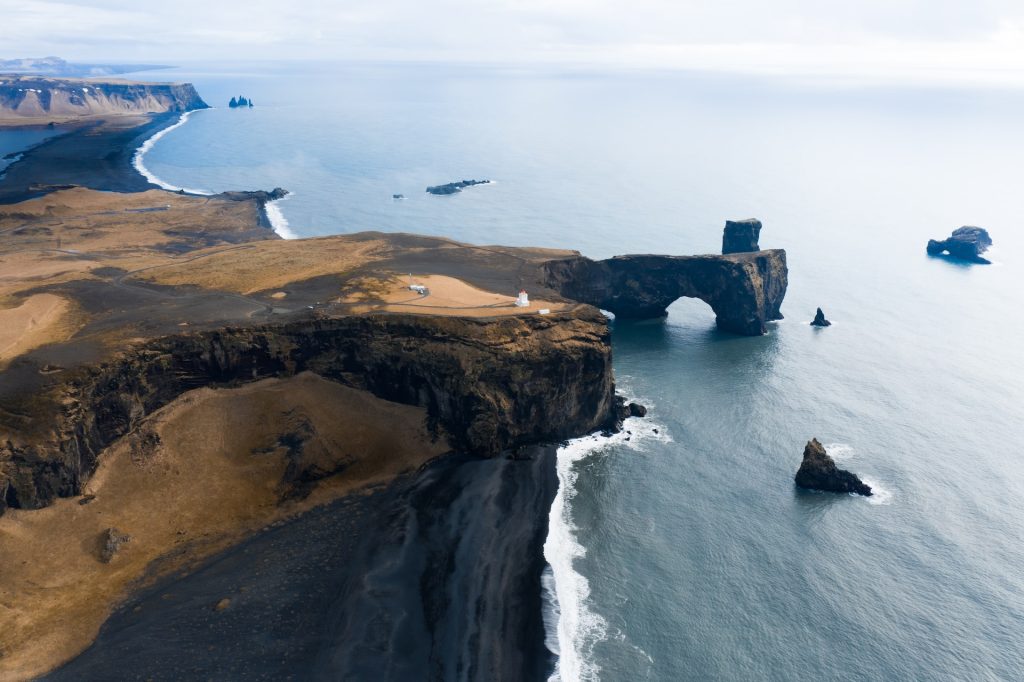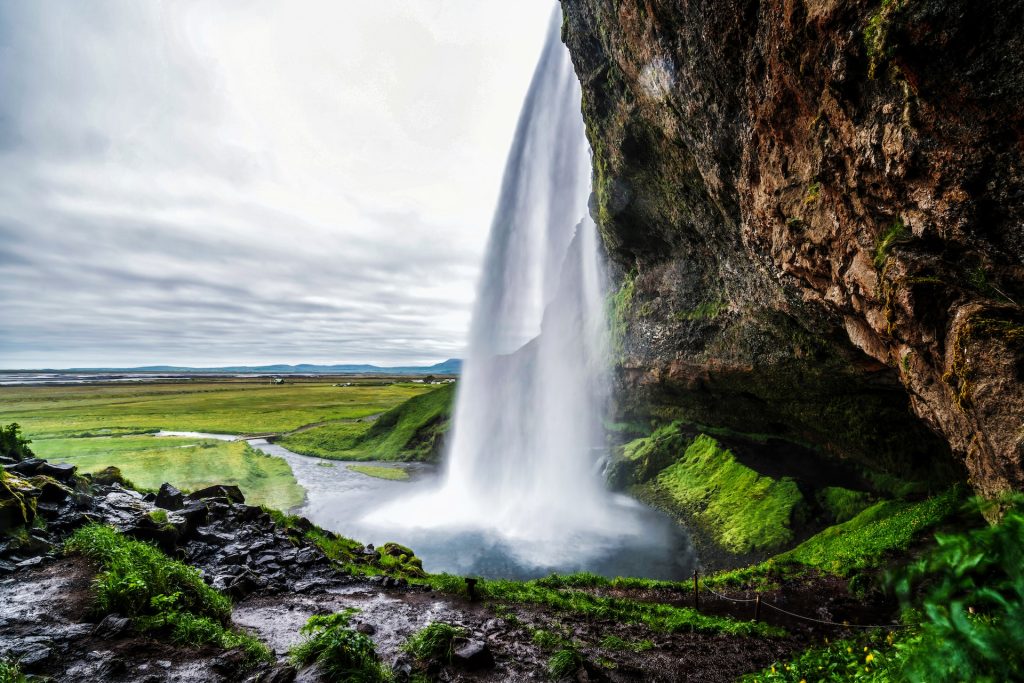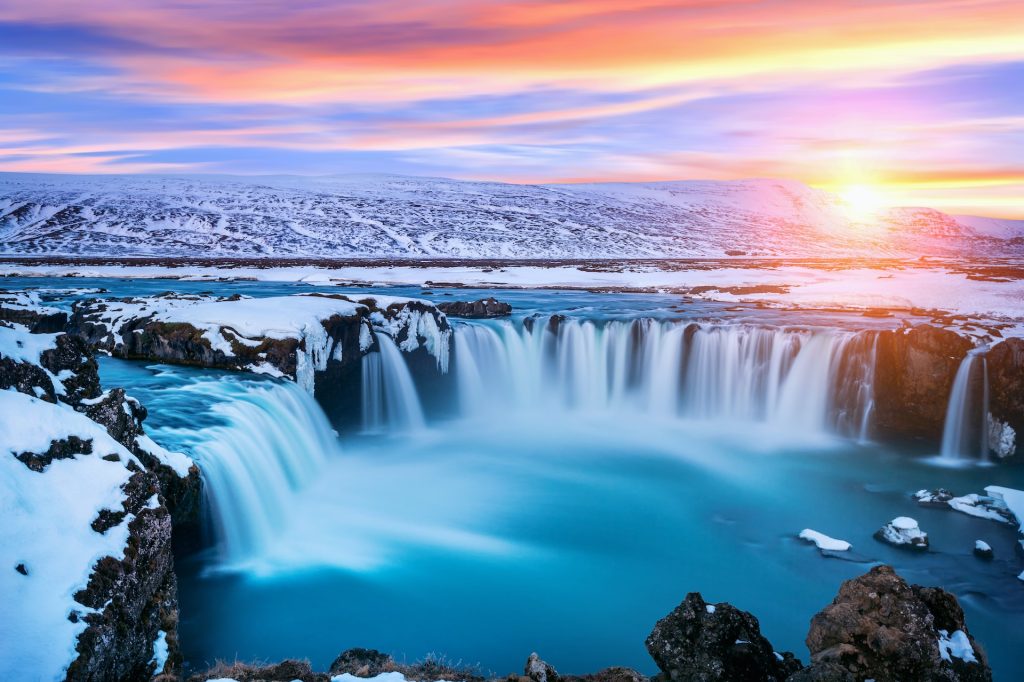 Iceland in May – the self-drive travel guide
Iceland in May is a great time to visit for those who want to experience the country's beauty without having to deal with the crowds of the summer months or the cold of the winter months. By embarking on a self-drive adventure, visitors can have the freedom to explore at their own pace and discover hidden gems that would be inaccessible without a car.
So pack your bags, hit the road, and prepare for the adventure of a lifetime in this magical land of fire and ice! While it's not yet the height of tourist season, it does start to pick up substantially in May. You always want to make sure you book your rental car online and in advance with Hertz Iceland. That way, you can ensure you get the most suitable and affordable vehicle for your needs.