Often referred to as "Iceland in Miniature" or "Iceland in a Nutshell," the Snaefellsnes Peninsula contains all of Iceland's main attractions and landscapes in one location. A 90-kilometer-long peninsula is a place of renowned enchantment and beauty, delivering the finest of Iceland.
While on the island, you can see lava fields, fjords, waterfalls, a glacier, hot springs, volcanic craters, black and golden sand beaches, cute fishing villages of colourful wooden houses, and lush meadows. Read about this stunning location in west Iceland, and find out where all the best stops are inside and outside Snæfellsjökull National Park.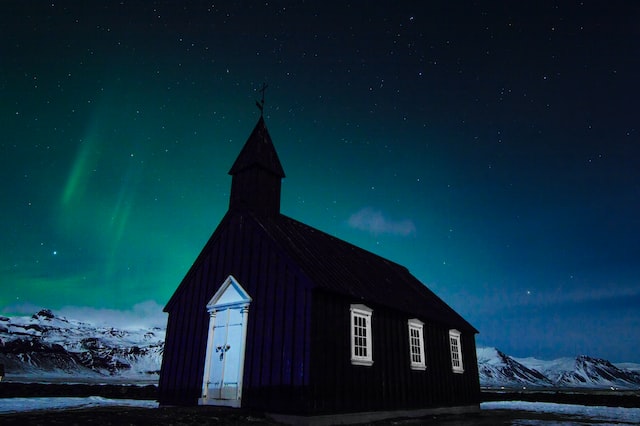 Table of content
What is the Snaefellsnes Peninsula in Iceland? Quick facts
Travel days needed: While exploring the Peninsula in one day is possible, you might need a second day to fully take in all of the Snaefellsnes Peninsula's beauty.
You can combine the Snaefellsnes Peninsula with a short journey around the Golden Circle or a lengthy one with the Ring Road Tour.
The Snaefellsnes Peninsula has a total land mass spanning 165km.
The Peninsula is accessible with all vehicles, but in the winter months, a 4X4 vehicle is recommended for comfort.
This tour is perfect for first-time travelers who may not have enough time to explore the whole country through Ring Road, as you will still get to see many of Iceland's iconic features.
The best time to travel to the Snaefellsnes Peninsula is… all the time! It is accessible year-round with fun activities for different seasons.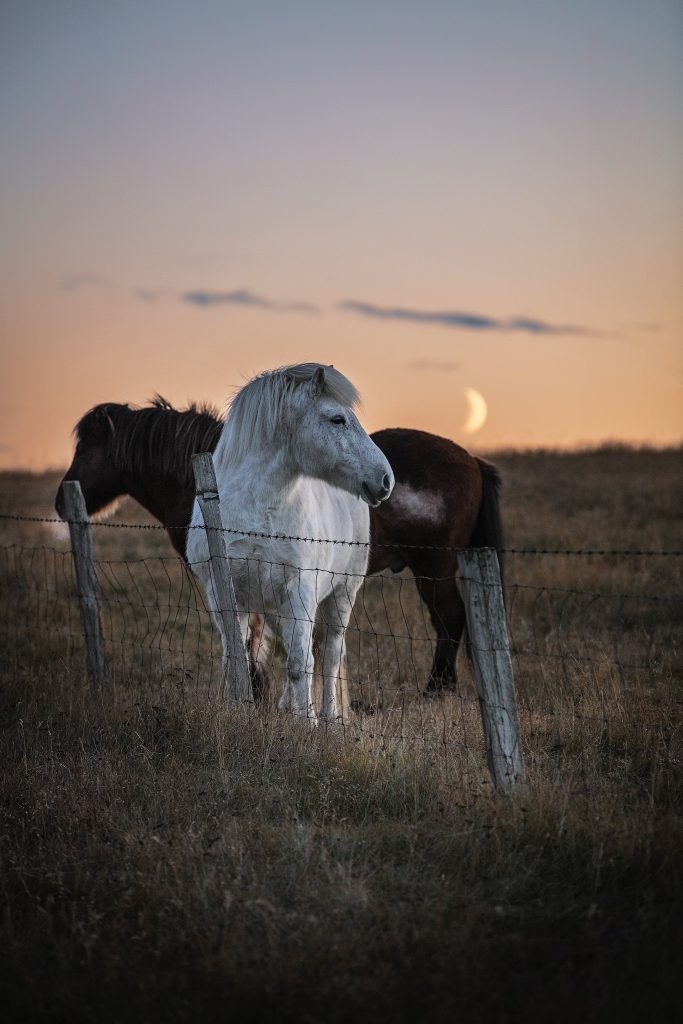 The attractions and route map of Snaefellsnes
Find a map of the best self-drive route of Snaefellsnes Peninsula, along with the top attractions to visit in the area.
Can you drive Snaefellsnes in one day?
The short answer is yes. Technically, you can drive the Snaefellsnes Peninsula in one day. You will require around 12 hours to tour all of the sights on the peninsula. However, in winter, the days are short, and road conditions can be more challenging (November to early April), so we highly suggest visitors spend two days (1 night on the peninsula) to explore Snaefellsnes.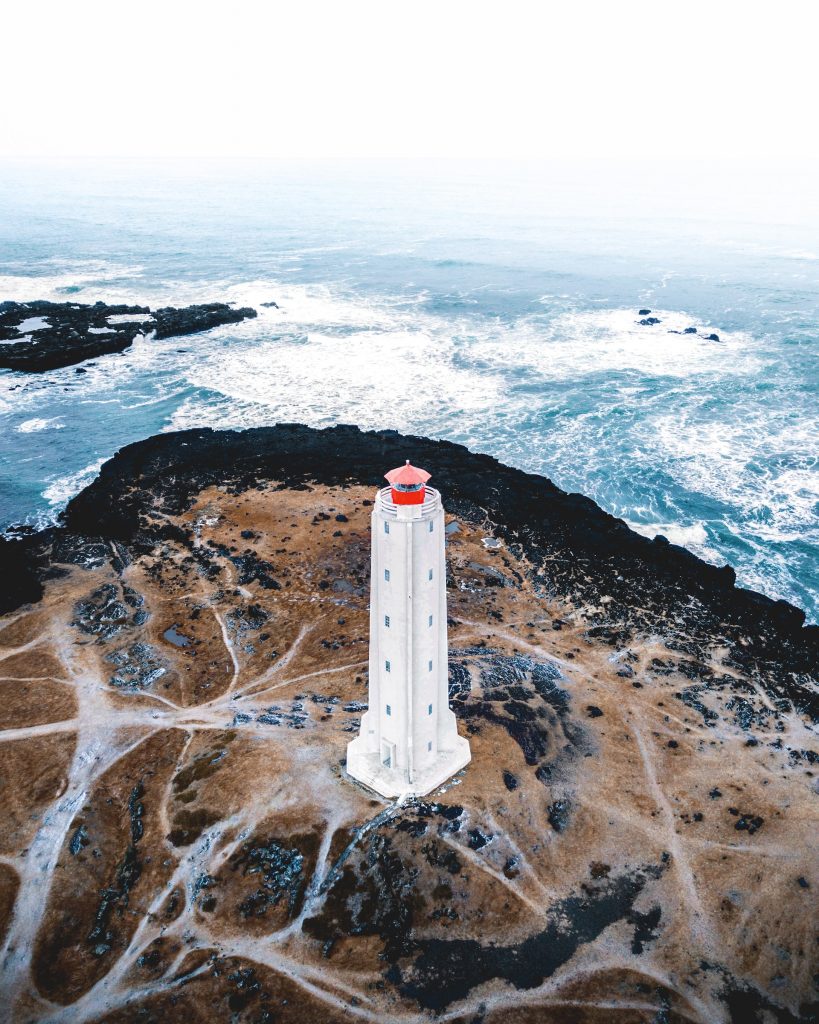 The driving and road conditions on the Snaefellsnes
The route through the Snaefellsnes Peninsula is one of the easiest to navigate routes in Iceland, making it a favorite among tourists. The roadways are smooth and simple to drive, especially in the summer. In the winter, it's possible the route could experience some snow cover, making them slightly slippery. If sudden extreme bad weather hits, then some of the roads on this route could be closed. So always make sure to check road.is for up-to-date road conditions before setting out on your drive.
That said, the route is accessible all year; you just need to hire a car that suits your trip. When choosing a rental car, consider factors like the month/season you're visiting, how many people are in your group, and how much luggage you'll have.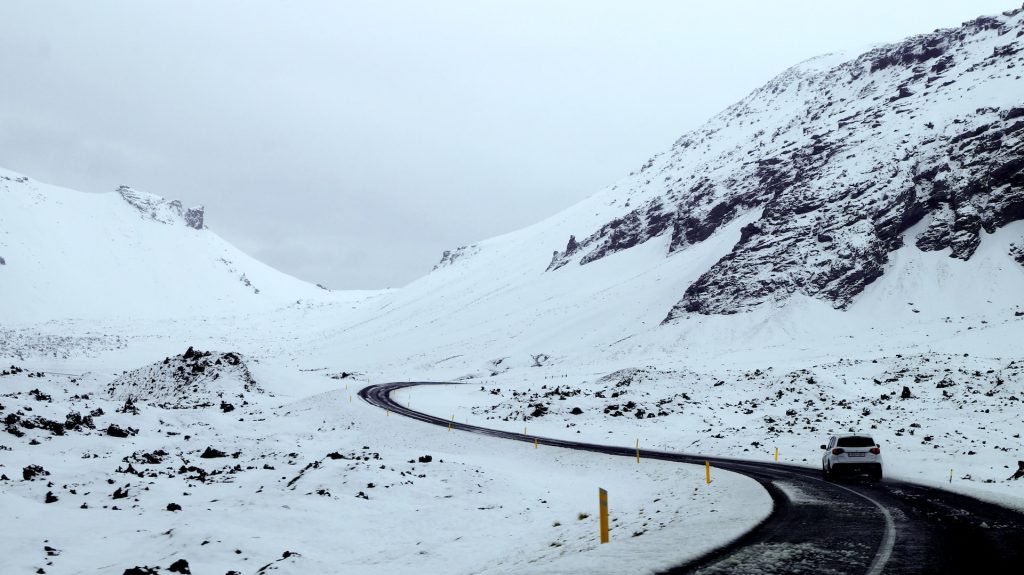 The best time to visit the Snaefellsnes?
There are jaw-dropping attractions to visit all year round on the Snaefellsnes, from the midnight sun in the summer and the northern lights in the winter. You can decide to visit any time of the year based on what you want to see on the Peninsula.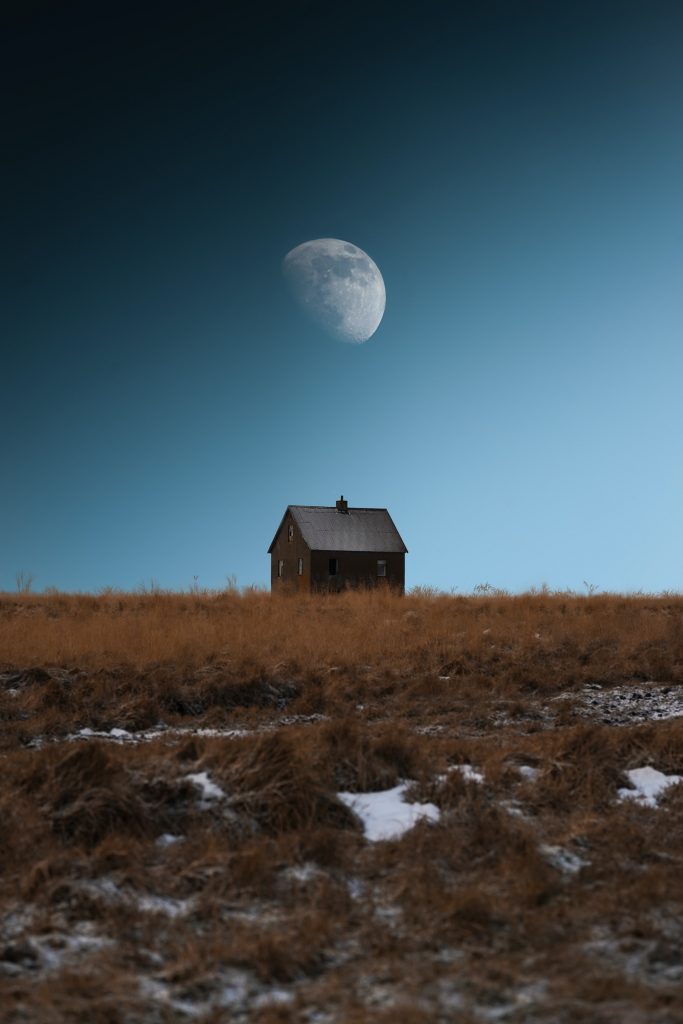 What rental car is the best for Snaefellsnes
The best car to rent for the Snaefallsnes Peninsula will depend on your personal needs. Here is some information to help you decide which is best for you:
Economy Cars – These are mainly 2WD drives and are suitable for small groups of people and solo travelers. They are most comfortable for one or two people max. It's best for taking trips in the summer when all the roads are accessible and would be perfect for those on a budget.
Compact Cars – Also 2WD but slightly bigger than the economy cars, compact cars have more room and can fit up to three people plus some luggage. These are best for the summer months and would be a good choice for travelers on a budget.
Intermediate Cars – These can be 2WD or 4WD but are more spacious than compact or economy cars. They can be used by parties of up to four people in both the summer and winter months, with the 2WD cars better for summer and the 4WD for winter. They are still inexpensive to hire and can be a great way to cut costs for your trip.
Full-Size Car (SUV) – The full-size SUV can take up to six people and are usually 4×4 cars which are great for large groups with a lot of luggage. These cars are the best for the winter months.
Luxury Cars – Luxury cars such as Mercedes-Benz are available for people who want to tour the Snaefellsnes Peninsula in style. They're a bit more pricey but more than worth it for the luxury they provide. Electric cars that run without fossil fuel are also available for environmentalists concerned about nature and their carbon footprints.
If you want to camp on the peninsula, you may want to consider campervans, motorhomes, vans, and minibusses that seat up to 17 people for a large group touring together. The vans and minibuses, however, require a special driving license.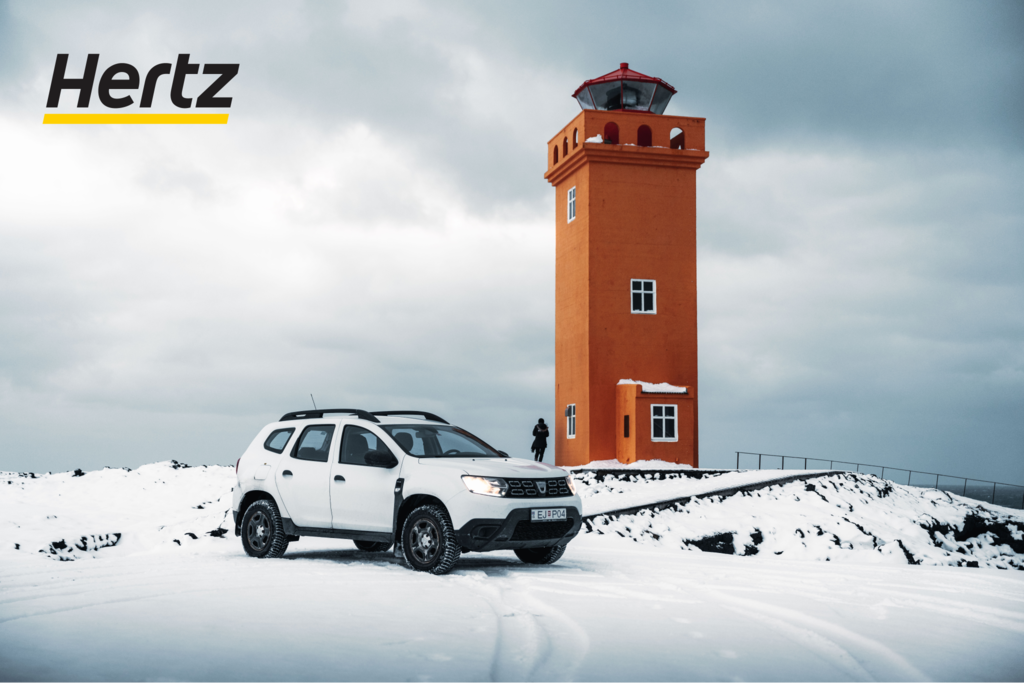 How much does it cost to drive Snaefellsnes?
Another great thing about the Snaefellsnes Peninsula is that the attractions there are completely free with no entry fee required. This means that the only cost you will incur on this tour includes the price of a rental car, daily accommodation, and food.
Car prices can vary based on car type, demand, and season. Before visiting Iceland, you can check Hertz.is for the rental price of cars on the exact dates you will need the cars. Accommodation can be found in hotels, hostels, Airbnb, and camping sites along the route. The best type for you is based on preference and budget.
For food, you should budget between 7,900-11,600 ISK ($75-$110 USD) per day.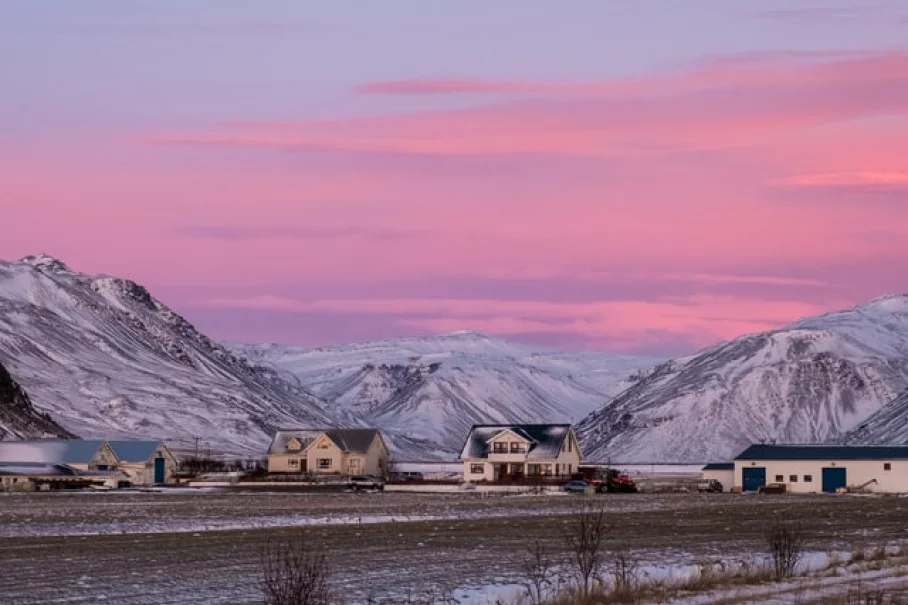 What to see and do on the Snaefellsnes of Iceland: top 10 attractions + activities recommendations
1. Kirkjufell Mountain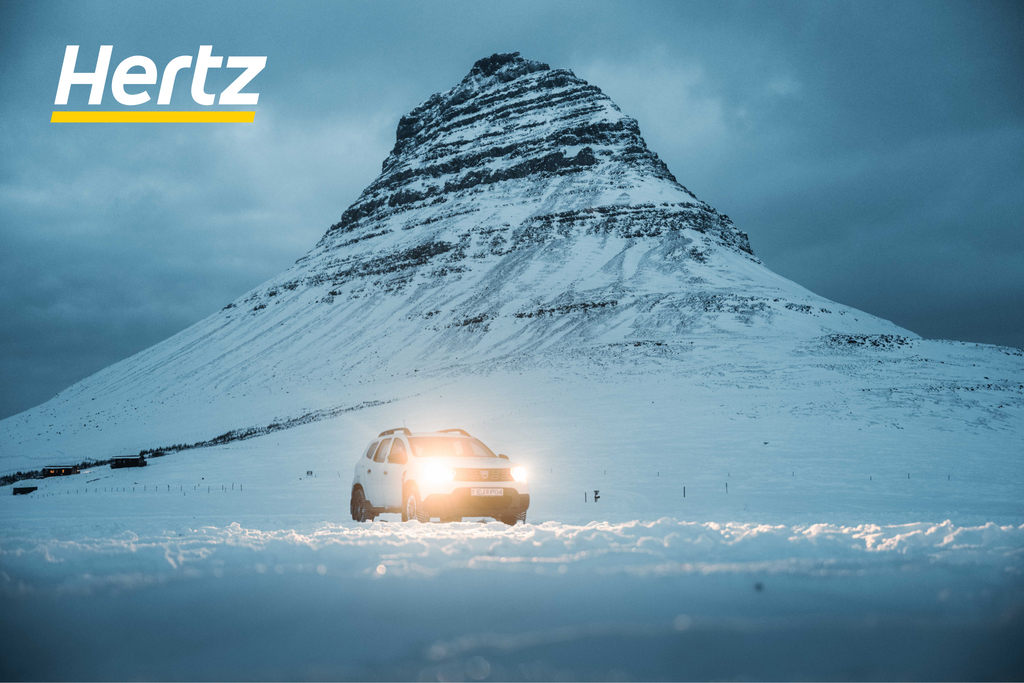 The majestic Kirkjufell Mountain is located on Highway 54 when heading west from Stykkishólmur to Grundarfjörður. Standing at 1500ft, it is one of Iceland's most recognizable and photographed landscapes and has appeared in several films and television series, including HBO's Game of Thrones.
The mountain and hiking trail around provide beautiful scenery for a stroll and some photo opportunities for your Instagram. The terrain and wildlife of Kirkjufell Mountain make a perfect background for some amazing pictures.
2. Snaefellsjökull National Park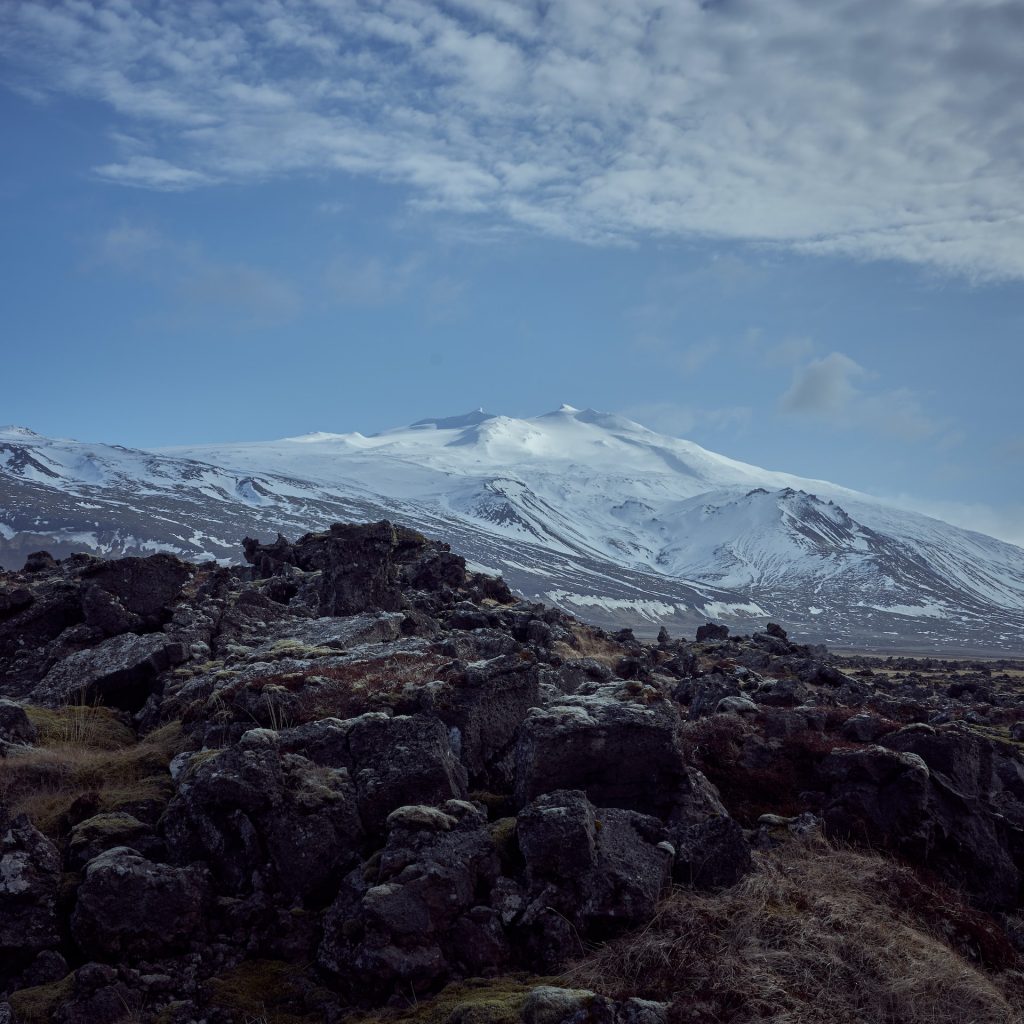 Snaefellsjökull National Park is located on the tip of the Snaefellsnes Peninsula and is one of Iceland's three National Parks. It gets its name from its apex glacier and volcano.
The primary attraction in Snaefellsjökull National Park is the subglacial volcano Snaefellsjökull. This twin-peaked phenomenon is located at the tip of the Peninsula and is visible from Reykjavik across Faxaflói Bay.
Other attractions include the Holuhraun lava field, which encircles the glacier, the coastline, the beaches of Djpalónssandur and Skarsvag, the spectacular Lóndrangar basalt stronghold, and finally, the National Park's lava caverns.
While in the Snaefellsjökull National Park, you can arrange a guided hiking tour to see the glacier up close or view it from a distance.
3. Búðir Black Church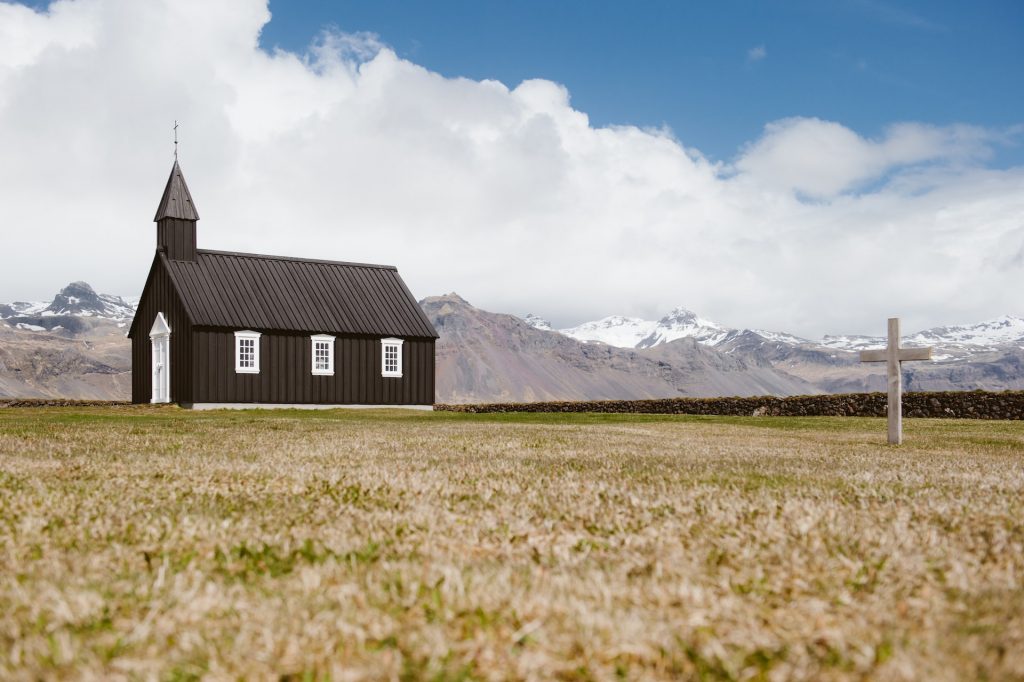 Búðakirkja is a modest black church in the village of Búðir and is one of only two buildings located there. It is one of the most popular man-made tourist hotspots on the Snaefellsnes Peninsula. The Búðakirkja was restored in 1987 on the site of the ancient 18th-century structure. It's beautiful in its own right, but what makes Búðakirkja stand out is its surroundings.
An old lava field surrounds the structure, with jagged black rock formations. While at the Búðir black church, you can enjoy the sites and scenery of one of Iceland's most iconic tourist attractions.
4. Arnarstapi & Gatklettur + Hellnar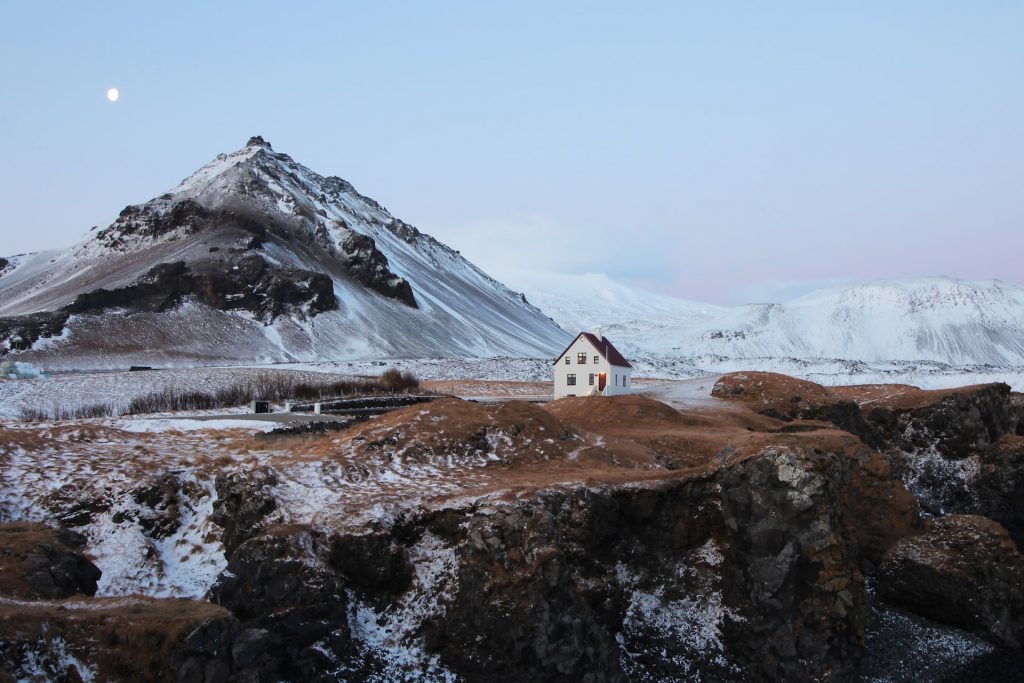 The arch-shaped rock, Gatklettur, is the major attraction of Arnarstapi, and the town can be found just after leaving Londrangar. The Gatklettur observation point is accessed by hiking a short route from the town's main car park.
Its beautiful natural environment, charming structures, and important links to Icelandic mythology continue to make it a popular tourist destination. It once housed the Bárðar Snaefellsáss himself and is linked to many folklore tales. You'll also find a stone statue of Bárðar crafted by a modern artist.
Lava from the Snfellsjökull volcano carved the landscapes here, and the Arnarstapi's cliffs are home to wildlife like fulmars, kittiwakes, and arctic terns.
While exploring the views of caves, sea arches, and basalt columns, you'll also find some great food options making this an ideal site for a midday meal.
5. Londrangar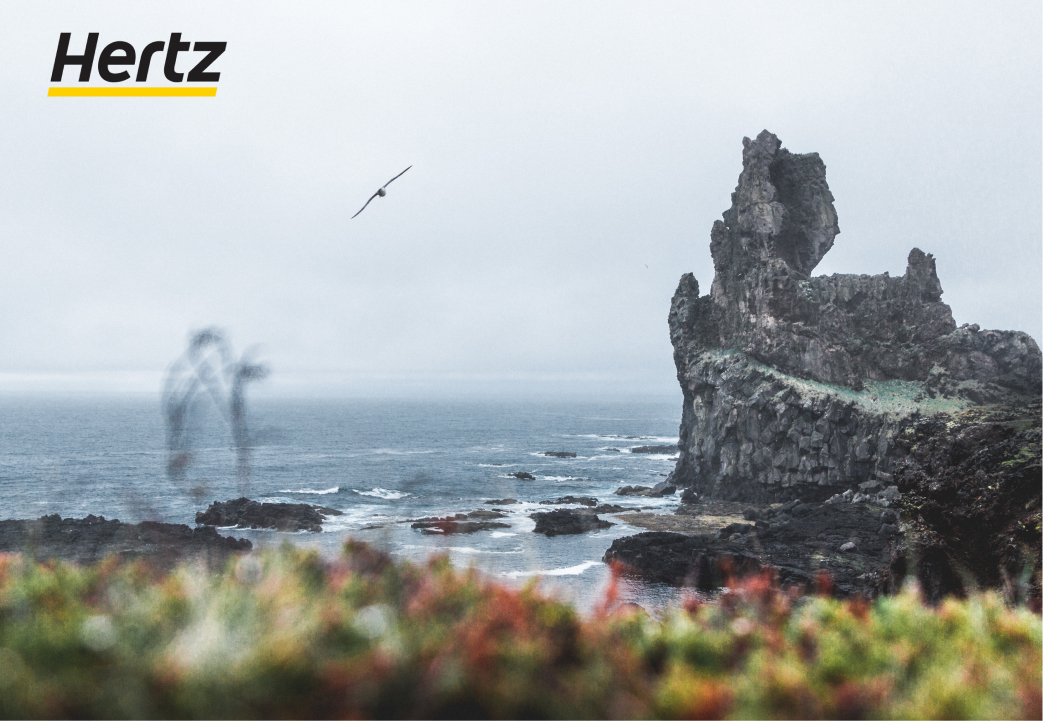 Londrangar is two basalt sea stack plugs located right off the shore of the Snaefellsnes Peninsula. The two huge pillars are atop a cliff; one is 75 meters (246 ft) high, and the other is 61 meters (200 ft) high.
The striking magnitude of this unique creation has given it the name "the rocky castle."
A few myths surround the Londragar as farmers have never used the fields near the Londrangar basalt cliffs because of the elves that are rumored to reside there.
You can reach Londrangar in two ways. The first is located before Vatnshellir Cave, where you'll see a lighthouse and can take a hiking route from there. The alternative option is to park near the Vatnshellir Cave.
While there, some tourists enjoy surfing in the shadow of the grand twin peaks.
6. Ytri Tunga Beach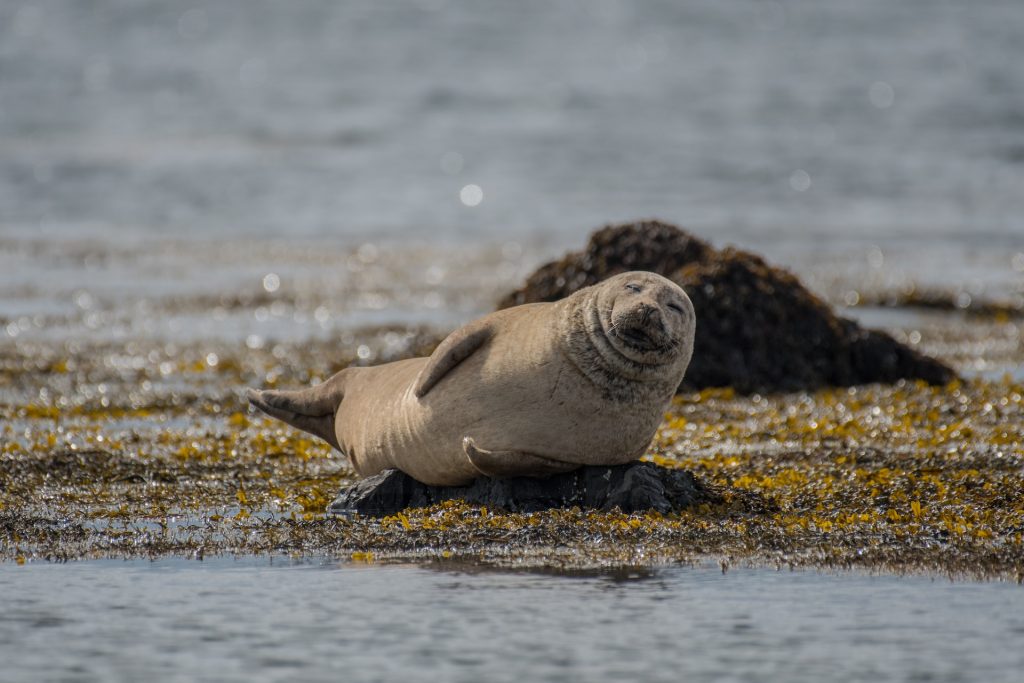 Ytri Tunga Beach is a pleasant stopover for visitors to the Snaefellsnes Peninsula in July and August. This beach is currently home to a well-known seal colony. Located on the south coast of Snaefellsnes, the beach is also famous for its golden sand, which is unique in Iceland.
Ytri Tunga is quite simple to get to from Route 54. A smaller road leads to a parking area which is a short distance from the beach.
While here, you can enjoy the gorgeous seaside landscape and the seal colony that lives there. Visit in June or July for the best chance of seeing the local seals dozing in the summer heat on the black rocks.
7. Djpalónssandur Black Beach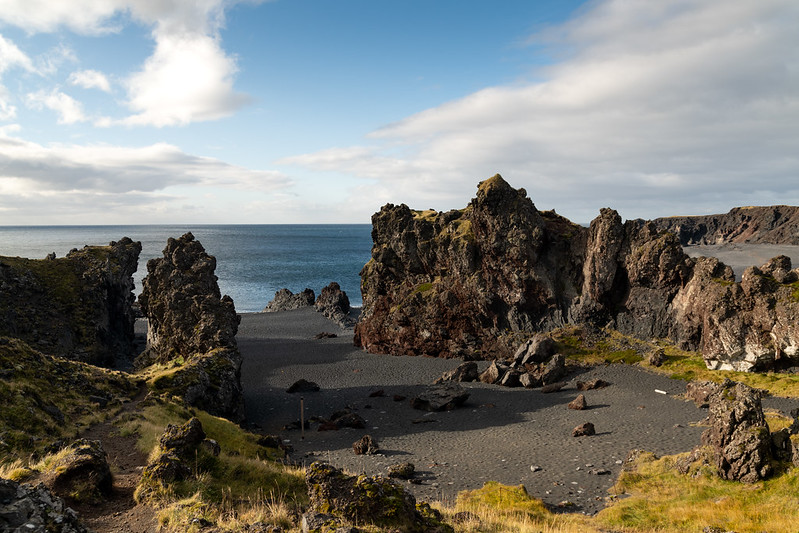 Djpalónssandur is a black sand beach that used to be home to a bustling fishing town. The beach is no longer populated (except for sheep), but visitors can still enjoy the beautiful coastal views from the many paths that branch out from the parking area.
If you're lucky, you'll have a clear day when visiting Djpalónssandur for an unforgettable view of Snaefellsjökull.
Djpalónssandur also has four "lifting stones." These four stones, ranging in weight from 50 to 340 pounds, can be used for a friendly competition to assess the strength of individuals. In the past, it was used to evaluate the strength of people who wanted to work on fishing boats.
8. Stykkishólmur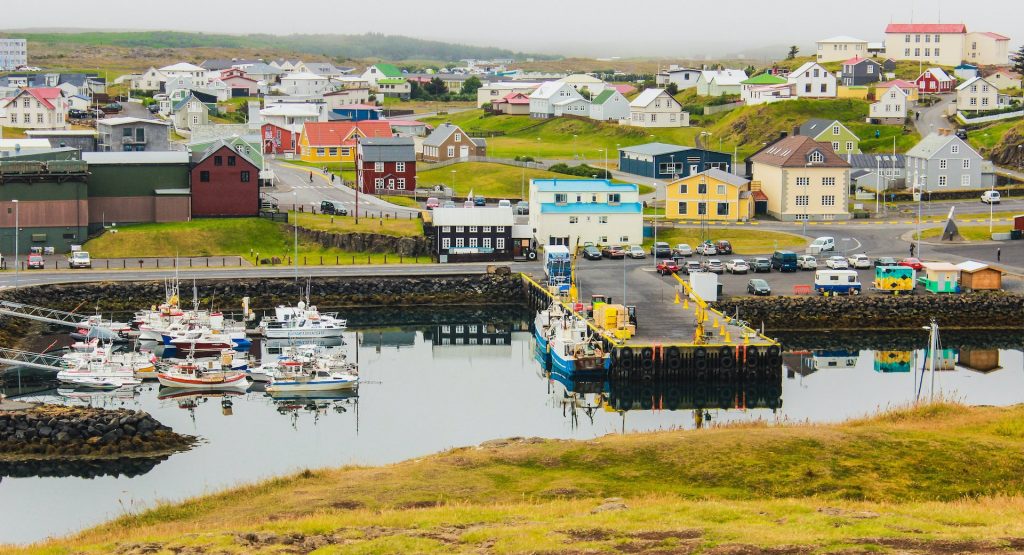 There are two main attractions in Stykkisholmur, both of which are unique and worth visiting. There is the Volcano Museum, a passion project of a local volcanologist, and the Library of Water — an extraordinary art piece of melted water from Iceland's numerous glaciers contained in glass tubes.
Stykkishólmur was the shooting location of Ben Stiller's film 'The Secret Life of Walter Mitty. The village is located on Breiafjörur Bay and has beautiful views of the surrounding islands, and offers a ferry connection to the Westfjords.
Stykkishólmur also has an outdoor pool complex and a variety of hotels, pubs, and restaurants, making it a great area to spend a few days getting to know the locals.
9. Svörtuloft Lighthouse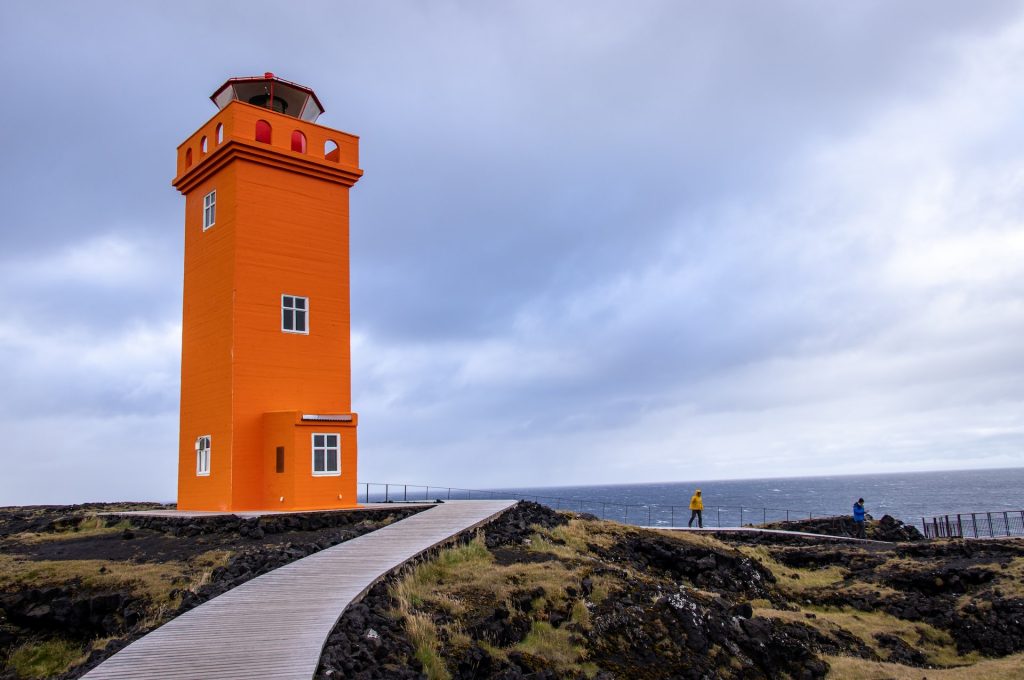 Svörtuloft is a lighthouse and a 4-kilometer-long cliff located on the westernmost tip of the Snaefellsnes peninsula in West Iceland.
The best time to visit the cliff for an incredible view is when the weather is calm and the tide is low in the summertime. The cliff structure on the Snaefellsnes peninsula, with its midnight black lava cliffs, draws a large number of tourists every year.
While here, you can make use of the viewing panel, which was built a few years ago to provide a greater panoramic perspective. You can also see many seabirds on and over the cliffs, and if you visit between May and August, you will likely see puffins soaring above the Svörtuloft cliff.
10. Saxholl Crater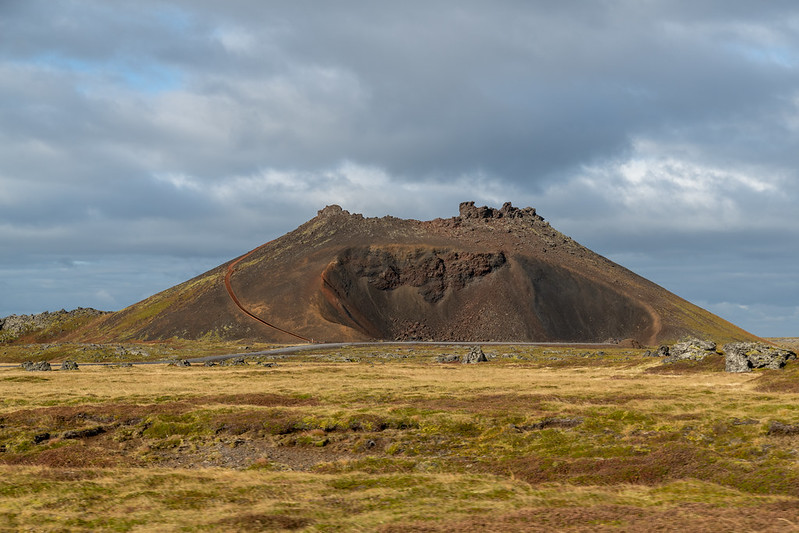 The Saxholl Crater is a 358-foot-high mound that erupted between 3000 and 4000 years ago. Visitors can trek up to the summit of Saxholl via a metal stairway for unrivaled views of Snaefellsjökull and the surrounding Peninsula.
It is a short trek around a volcanic crater in Snaefellsjökull National Park with stunning views of the lava fields and volcano. The collapsed heart of the crater is rather steep, and the rim of the crater provides 360-degree views of Snaefellsjökull National Park's surrounding topography.
The Saxholl Crater is most famous among tourists for its hiking trails around the crater's rim which offer refreshing, shorter hikes for those not wanting to commit to long treks.
Where to stay in Snaefellsnes? Tips for finding accommodation when visiting Snaefellsnes
The hotels and houses along Road 54 are perfect for a stay in Snaefellsnes and can be found on Booking.com, Hotels.com, Airbnb, or other booking sites.
If you would rather rent a camper to stay overnight in Snaefellsnes, you will need to camp at a designated campsite as camping anywhere else is illegal.
Tips for booking accommodation
If your vacation is during the summer, you should consider booking well in advance (at least a month) of your trip to avoid the last-minute rush and price hikes.
Use different online resources to crosscheck accommodation prices before booking to get the best deal and have the most options.
You won't need to book in advance for campsites. If you've pre-booked your campervan, you can just drive in and pay on-site for a spot. If you plan to camp a lot around Iceland, you can also purchase a camping card which allows you to stay at sites Snaefellsnes for free or at a discount.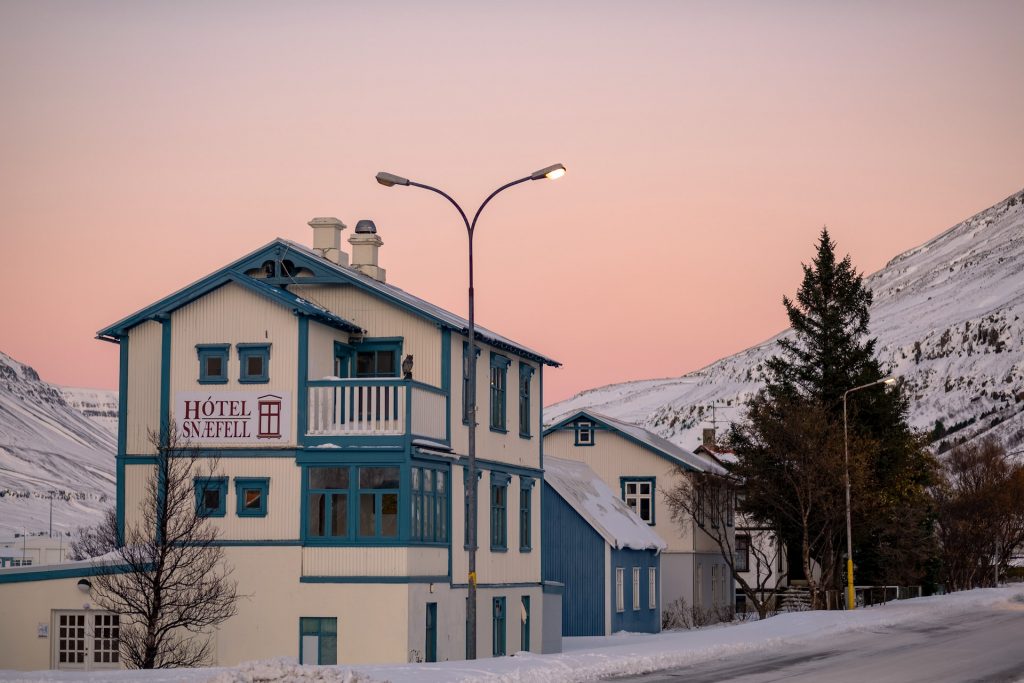 West Coast Iceland – Snaefellsnes Peninsula
While in the Snaefellsnes Peninsula, there are so many intriguing sites and activities to partake in that allow you to experience what Iceland offers in a short time. If you are staying in Iceland a bit longer, consider combining your trip with a tour of the Golden Circle, or even better, the entire Ring Road.
You should always book a car rental for your tour of Snaefellsnes in advance from Hertz.is, and beat the late rush for cars during the high-traffic summer months.
If you are finding it difficult to select a car for your trip or need some advice, contact us via email at hertz@hertz.is. For the best driving experience in Iceland, book a car with Hertz Iceland today!