Planning a trip to Iceland and wondering whether it will be too cold for you? If you want a quick answer, it depends on when, where, and what weather conditions you are experiencing when you are in Iceland. To have your question precisely answered-In this blog post, we'll explore "Is Iceland cold?" in more detail and provide all the information you need to prepare for your visit.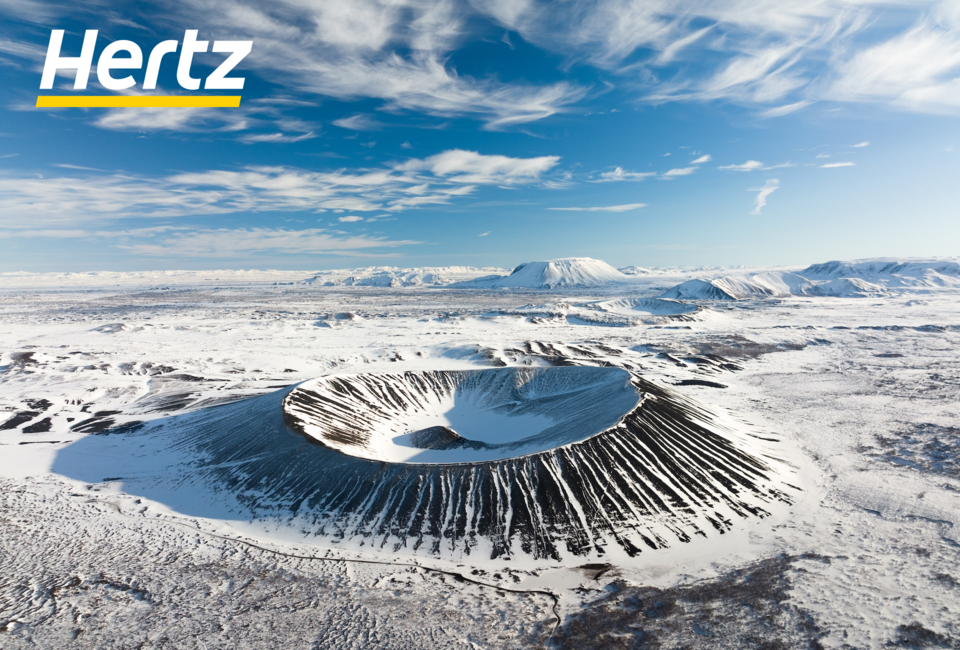 Iceland's Climate quick recap
Iceland is close to the Arctic Circle, meaning it has a subarctic climate with mild, windy, and wet winters and cool, damp summers. The country's location also makes it susceptible to cold Arctic air masses, which can cause temperatures to drop significantly. Iceland's weather is unpredictable and changeable, with sudden changes in temperature and weather patterns. The local saying, "If you don't like the weather, wait 5 minutes" perfectly concludes Iceland's fast-changing and unpredictable weather. The country experiences a lot of precipitation, with rain and snowfall occurring throughout the year.
Iceland's Winter (October to April) Temperatures
The coldest month in Iceland is usually January, with temperatures ranging from about -1°C to 4°C (30°F to 39°F) in Reykjavik, the capital of Iceland. During this month, temperatures can drop to -10°C (14°F) or lower, especially in more remote areas, for example, the Westfjords and Eastfjords; or during particularly harsh winter storms.
However, compared to other countries on a similar latitude, Iceland's climate is actually quite mild for its latitude, thanks to the influence of the warm North Atlantic Current. This means that even in the depths of winter, Iceland doesn't experience the extreme cold that you might expect for a country at such a high latitude.
Iceland's Summer (May to September )Temperatures
In the summer months, temperatures in Iceland are much milder, with average highs of around 13°C (55°F) in July. However, it's worth noting that even in the summer, temperatures can be quite cool, and you'll likely need to wear warm layers and a waterproof jacket if you're planning to spend time outdoors.
Average temperature of Iceland cities and towns in different parts of Iceland
Reykjavik
(capital)
Akureyri
(North )
Egilsstaðir
(East)
Vík í Mýrdal
(South )
Isafjordur
(West-
Westfjords)
Stykkishólmur
(West-
Snæfellsnes)
Jan
-0.5°C
(31.1°F)
-3.5°C
(25.7°F)
-4.2°C
(24.4°F)
3.3°C
(37.9°F)
-2.2°C
(28°F)
-0.6°C
(30.9°F)
Feb
0.1°C
(32.2°F)
-2.7°C
(27.1°F)
-3.3°C
(26.1°F)
3.2°C
(37.8°F)
-2.2°C
(28°F)
-0.5°C
(31.1°F)
Mar
1.1°C
(34°F)
-0.7°C
(30.7°F)
-0.7°C
(30.7°F)
3.5°C
(38.3°F)
0.1°C
(32.2°F)
0.3°C
(32.5°F)
Apr
3.5°C
(38.3°F)
2.4°C
(36.3°F)
2.4°C
(36.3°F)
4.5°C
(40.1°F)
2.8°C
(37°F)
2.5°C
(36.5°F)
May
7.3°C
(45.1°F)
6.4°C
(43.5°F)
6.2°C
(43.2°F)
6.5°C
(43.7°F)
6.1°C
(43°F)
6.5°C
(43.7°F)
Jun
10.1°C
(50.2°F)
9.6°C
(49.3°F)
9.3°C
(48.7°F)
8.6°C
(47.5°F)
9.1°C
(48.4°F)
9.7°C
(49.5°F)
Jul
11.5°C
(52.7°F)
11.2°C
(52.2°F)
11.1°C
(52°F)
9.5°C
(49.1°F)
10.7°C
(51.3°F)
11.1°C
(52°F)
Aug
11.2°C
(52.2°F)
10.8°C
(51.4°F)
10.6°C
(51.1°F)
9.2°C
(48.6°F)
10.3°C
(50.5°F)
10.9°C
(51.6°F)
Sep
8.9°C
(48°F)
7.8°C
(46°F)
7.2°C
(45°F)
7.8°C
(46°F)
7.3°C
(45.1°F)
8.0°C
(46.4°F)
Oct
5.3°C
(41.5°F)
3.4°C
(38.1°F)
2.1°C
(35.8°F)
5.5°C
(41.9°F)
3.5°C
(38.3°F)
4.3°C
(39.7°F)
Nov
2.1°C
(35.8°F)
-0.4°C
(31.3°F)
-1.8°C
(28.8°F)
3.6°C
(38.5°F)
-0.5°C
(31.1°F)
1.1°C
(34°F)
Dec
-0.1°C
(31.8°F)
-2.6°C
(27.3°F)
-3.9°C
(25°F)
3.3°C
(37.9°F)
-1.9°C
(28.6°F)
-0.2°C
(31.6°F)
It's important to remember that temperatures can vary greatly depending on the location and time of day in Iceland. Additionally, weather patterns can be unpredictable, so it's always a good idea to check the weather forecast before travelling to Iceland.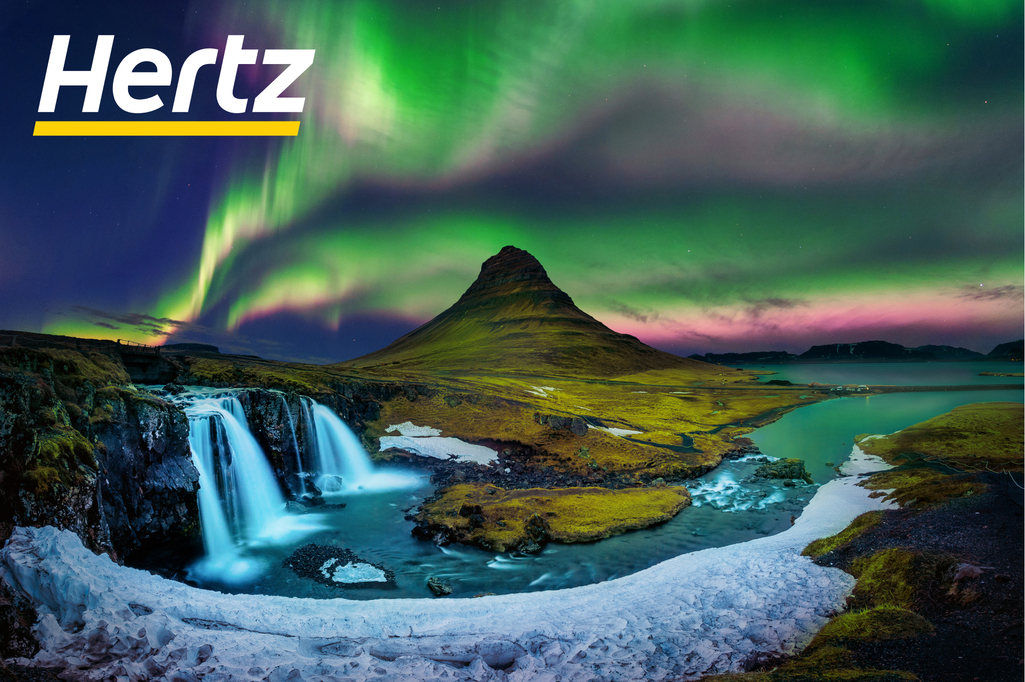 Wind Chill Factor: lowering the temperature you feel in Iceland (A LOT!)
One thing that makes Iceland feel colder than it actually is the wind chill factor. Iceland is known for its strong winds, which can make even relatively mild temperatures feel much colder. Wind chill is a measure of how cold it feels outside, taking into account both the air temperature and the strength of the wind. In Iceland, wind chill can make temperatures feel much colder than they are, especially in coastal areas.
What to Wear in Iceland?
When travelling to Iceland, especially in winter, it's important to dress warmly and be prepared for cold temperatures, strong winds, and potentially heavy snowfall. Here are some clothing items to consider packing:
Warm, waterproof jacket: Look for a jacket with good insulation to keep you warm, and make sure it's waterproof or at least water-resistant to keep you dry in snow or rain.
Insulated pants: To keep your legs warm, consider packing a pair of insulated pants that are windproof and waterproof.
Warm base layers: Start with a good base layer that wicks moisture away from your skin and keeps you warm. Look for items made of wool or synthetic materials.
Fleece or wool sweater: Layer a warm, thick sweater over your base layers for added warmth.
Waterproof boots: Pack a pair of waterproof boots with good traction to help you walk on snow and ice.
Warm socks: Make sure to pack warm, thick socks to keep your feet warm and dry.
Hat, gloves, and scarf: Don't forget to pack a warm hat, gloves, and scarf to protect your head, hands, and neck from the cold.
Sunglasses: The bright, snowy landscape can be hard on your eyes, so bring a pair of sunglasses to protect your eyes from the glare.
Hand warmers: Consider packing some disposable hand warmers to keep your hands warm in case of extreme cold.
Remember, it's always better to pack too much warm clothing than too little, so don't be afraid to bring extra layers and be prepared for changing weather conditions.

Is Iceland cold?
Iceland is a cold country, but its climate is more complex than just being 'cold'. The country is known for its extremes, and its climate is no exception. Whether you're visiting in the depths of winter or during the long, bright days of summer, it's important to be prepared for the weather and to dress in warm, waterproof layers to stay comfortable in Iceland's chilly climate.