November is an excellent month to visit Iceland. It's the ideal time to try out daring outdoor sports like snowmobiling and even ice caving. You'll also get to see amazing landscapes and quite possibly the northern lights! We bet you're getting excited already. Well, this is why we've put together this complete self-drive travel guide of Iceland for the month of November.
This guide contains everything you need to know about travelling to Iceland during November, including what car to rent and the best things to see and do.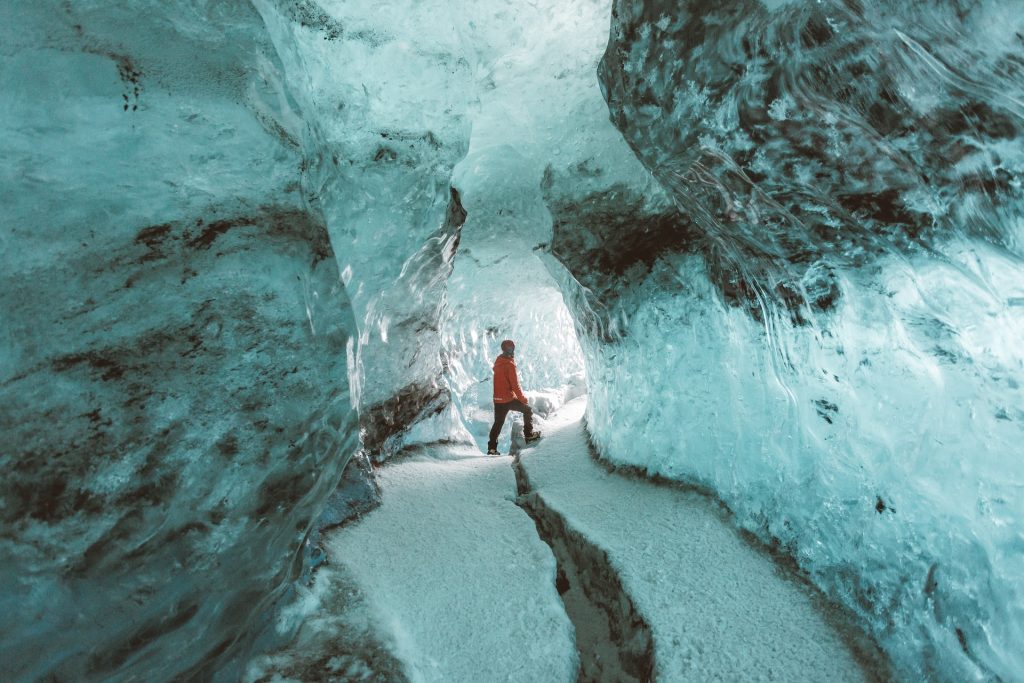 Table of content
What is the weather like in Iceland in November?
Over a short period of time, the weather can shift rapidly between extremes during the winter months in Iceland. Some days are pleasant and dry, while others are damp and cold or snowy and icy. However, compared to other winter months in Iceland, November's weather is a little more predictable, making it a great time to visit.
The average temperature
The average temperature in Iceland in November is between -2°C (28°F) and 4°C (40°F).
The daylight hours
At the beginning of November Iceland has about 8 hours of daylight, but by the end of the month that's reduced to only 5 hours. The sun is typically up from 9am to 5pm at the beginning of the month, and 11am to 4pm at the end of the month.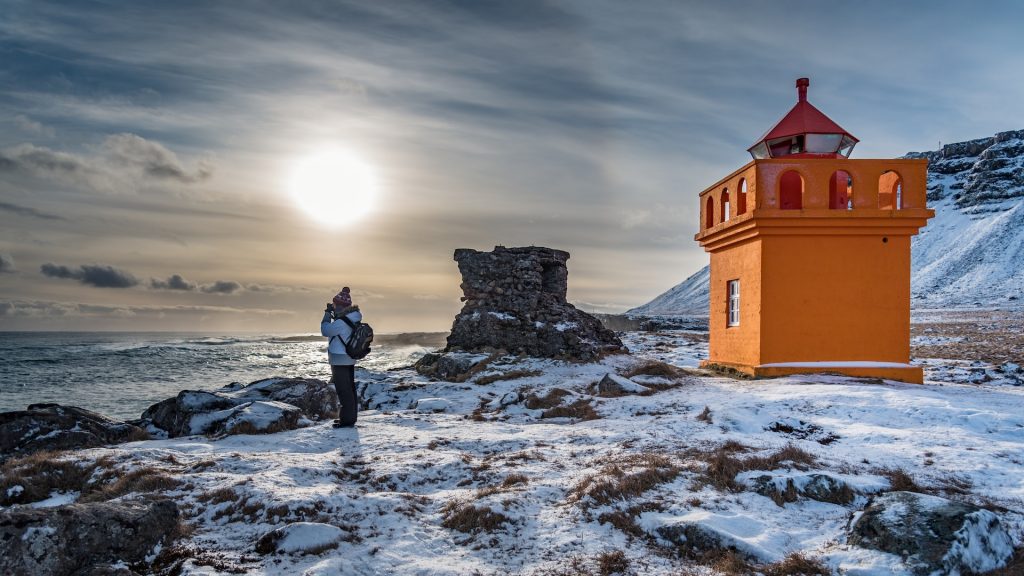 What are the road conditions like in Iceland in November?
There will be snow all throughout Iceland during November, with the capital experiencing six times more snowfall than in October (but still less than half of the snowfall expected in December). The increased snowfall means the fjord areas (west fjords, east fjords, and north fjords) will be extremely difficult to navigate and the highlands will be not accessible.
In November, the easiest places to travel include the south coast and Snaefellsnes, although the roads will be icy and slippery. Therefore, it's important you drive cautiously.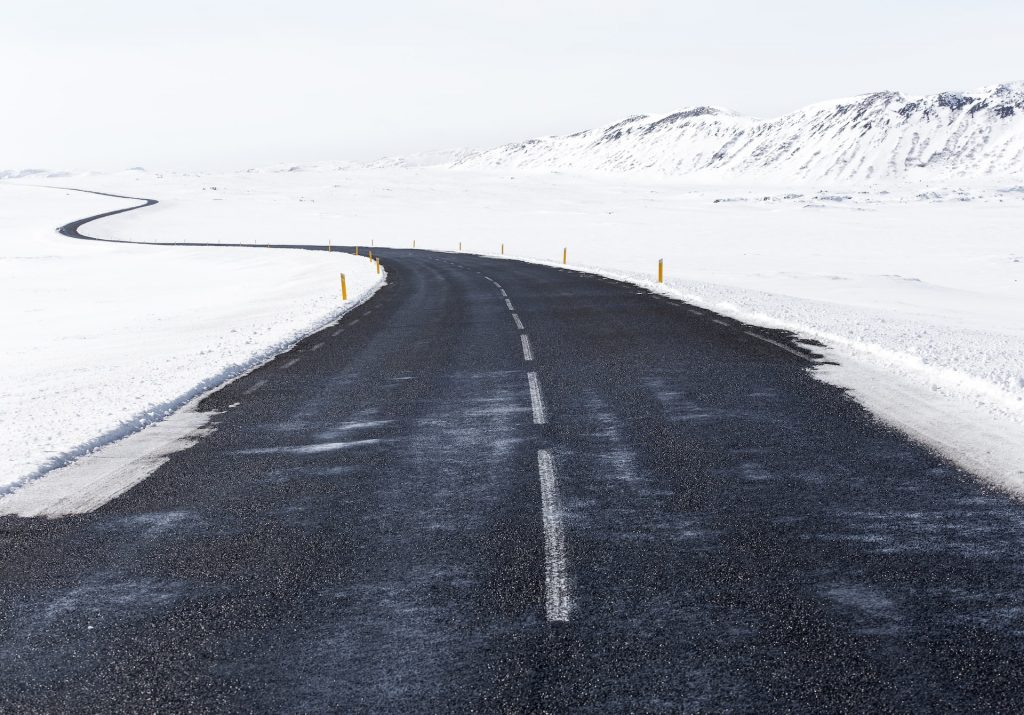 What is the best rental car in Iceland for a November road trip in Iceland?
You should strongly consider renting a 4WD vehicle for any and all trips you intend to take in November. This is so you can drive safely and comfortably regardless of the road conditions, as November will have variable weather, including snow.
Other factors that can help you decide on what car to rent during your visit to Iceland include the size of your traveling party, and the amount of luggage you plan on bringing along. For a larger group, you should opt for a full-size SUV, and for smaller groups with less luggage, a compact or intermediate car will suffice for your November trip to Iceland. As long as it's a 4WD vehicle though, you'll be fine.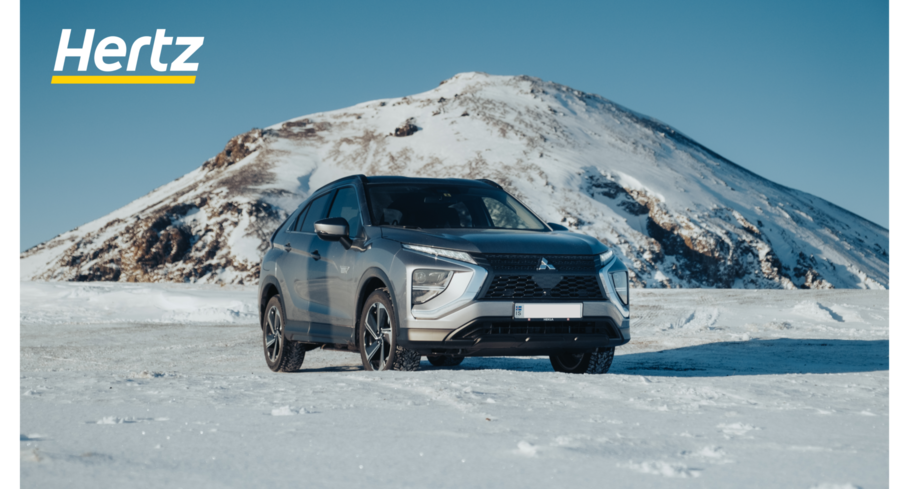 What to wear in Iceland in November?
When visiting Iceland in any month of the year, your top priority should be shoes that are comfortable, sturdy, and preferably waterproof. It's necessary because almost every Icelandic activity will require walking on uneven terrain. This is not the time for fancy footwear like high heels.
As mentioned earlier, you will likely experience all weather extremes, so you want to pack a variety of options so you're covered in any type of weather condtions. Some of these essentials to bring along include:
Pants/trousers that are stretchable and ideal for activity and also preferably waterproof (definitely not jeans)
A backpack for storing extras and non-essentials.
Thermal layers for pants and tops
A jumper, fleece, or cardigan
Waterproof jackets or coats
Thick ski or hiking socks.
Comfortable and durable shoes.
A hat, scarf, and glove
Winter jackets that are waterproof and windproof, winter trousers that are waterproof, and snow boots that are waterproof
Sunglasses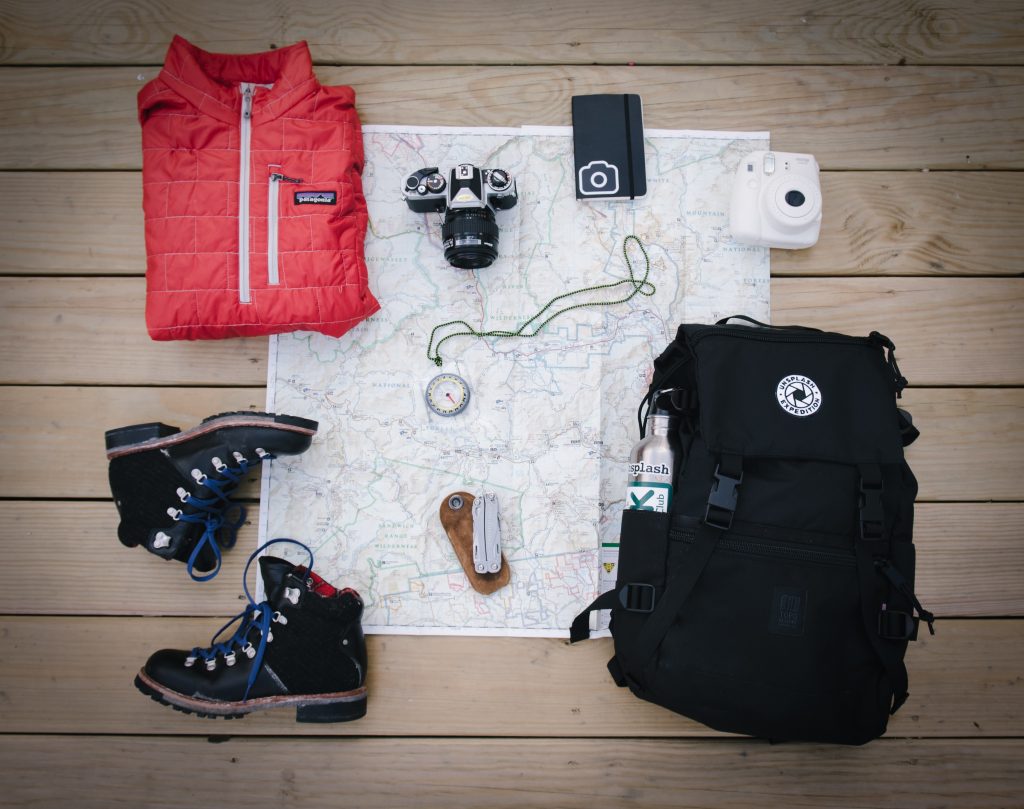 Is November a good time to visit Iceland?
There are a few reasons that make November an ideal time to visit Iceland.
1. Flights are relatively cheap
Flights to Iceland in November are relatively cheap because it's outside the peak periods of summer that see the highest volume of holiday seekers. Because it's not a regular school holiday location, flight prices remain the same even during school holidays.
2. A better chance to see the northern lights
November is the beginning of the northern lights season in Iceland. And while witnessing the northern lights in Iceland isn't guaranteed, you'll definitely have a higher chance than if you travel during the summer.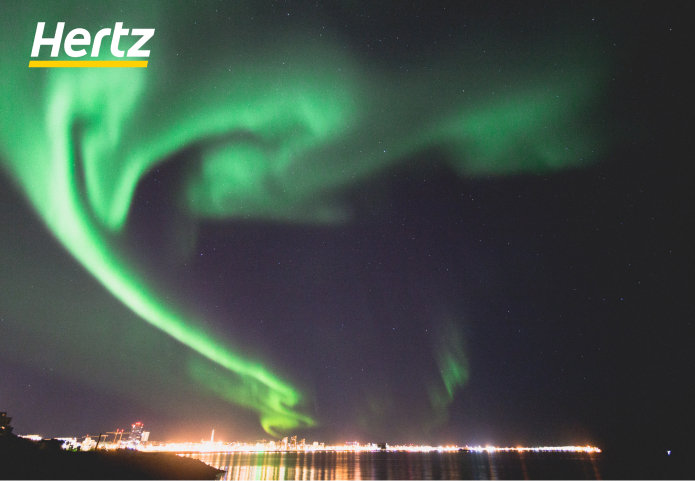 3. It will be less crowded
November is one of the least crowded months in Iceland in terms of visitor numbers, so you'll find fewer people even at the most popular waterfalls, such as Seljalandsfoss.
4. Accommodation and food are relatively cheaper.
As a result of the fewer crowds and tourists, hotel, hostel, and Airbnb prices will drop to much lower amounts. The cost of food and tours will also be among the lowest for the year.
5. The weather
The weather in Iceland during November is fairly comfortable. As it's just before winter, there's a fair balance of cold and warm which is bearable, even for outdoor activities.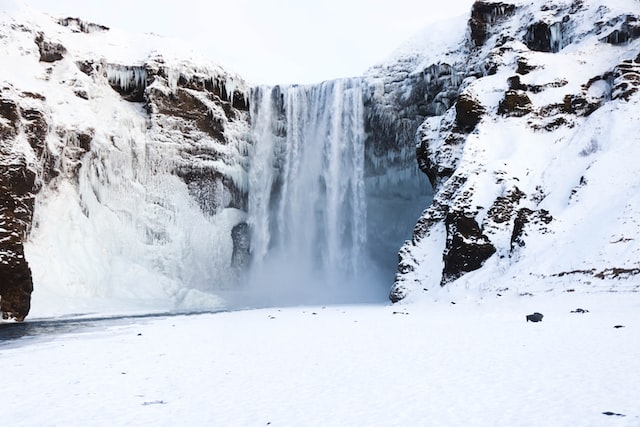 The best things to do in Iceland in November
The month of November comes with its own unique activities, sights and adventures that make it special. If you decide to visit Iceland in November, these are some of the best things to do on your visit.
1. See the northern lights
The longer nights and clear weather conditions mean that you are more likely to see the northern lights in Iceland in November than in the months before it. Although you aren't guaranteed a sighting of the Aurora Borealis in any month, you still have a very good chance in November. The farther you venture away from larger cities like Reykjavik, the better chance you have to see the northern lights because there is less light pollution.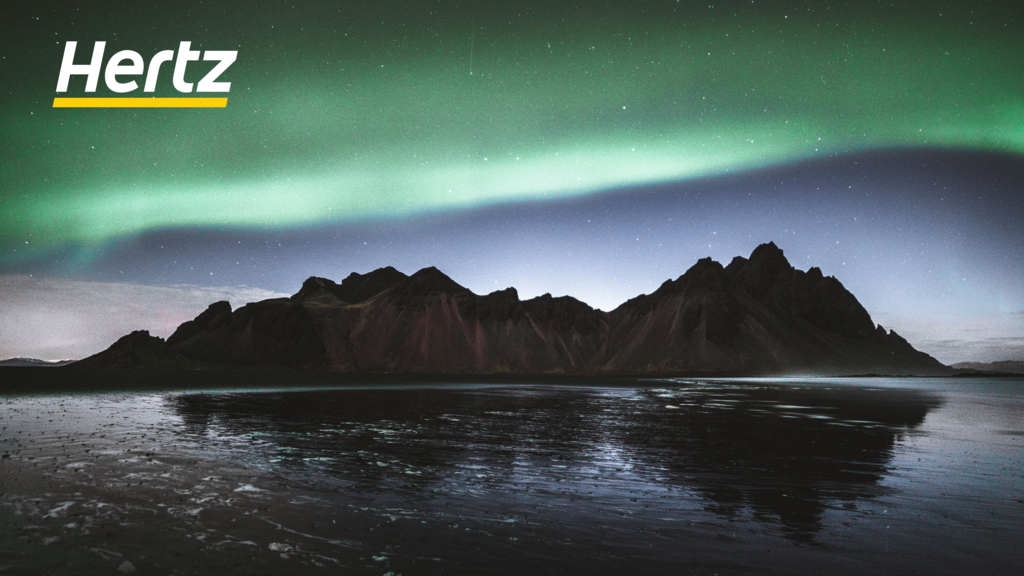 2. Snowmobiling
Adrenaline junkies, unite! It's your time to shine! The cold weather in November is ideal for going snowmobiling across glaciers. If you're seeking a thrill, you'll find that nothing quite gets your pulse beating like beautiful mountainous scenery seen at high speeds.
There are several glaciers to select from for your snowmobile trip, including Langjökull, Mýrdalsjökull, and Tröllaskagi ("Troll's Peninsula"). Each location differs from the others, but they all allow you to experience a once-in-a-lifetime adventure.
Recommended snowmobiling tours in Iceland for November
Your tour guide will teach you how to operate the snowmobile safely and correctly. He will also give you appropriate thermal clothing, helmets, and gloves (though it is still suggested that you wear some warm layers underneath).
In order to snowmobile in Iceland, you must have a valid driver's license, but it doesn't need to be an international drivers license. A license from your home country will do.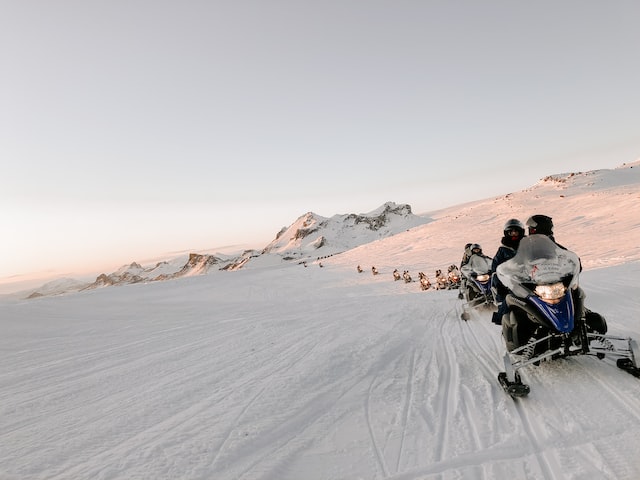 3. Glacier blue ice caving
Iceland has many ice caves, and visiting them just happens to be the most popular pastime during the winter months. It's surreal to step inside one of these tunnels with the pale-blue ice sparkling all around you. Don't forget to bring your camera!
Ice caving is an excellent combination of action and education. Thus, it requires the experience and expertise of a tour operator to ensure safety of the visitors. Your tour operator will provide helmets and other equipment needed to enjoy ice caving safely.
One interesting fact about Iceland's glaciers is that come winter months, new ice caves grow inside then. This means that each visitor in November and other winter months will see something unique, thanks to the formation of new caverns and networks. That's because glaciers are always shifting, and ice is melting and refreezing. So each year will look entirely different from the last.
There are also different kinds of ice caves in Iceland; some are man-made, and others are natural. You can visit either or both types to get a good feel.
Recommended glacier blue ice cave tours
We'll suggest the magnificent natural ice cave beneath the massive Vatnajökull glacier, as well as the man-made ice tunnel constructed into the Langjökull glacier. The latter includes ice furniture, figures, and even ice rooms! It's definitely something you won't find anywhere else.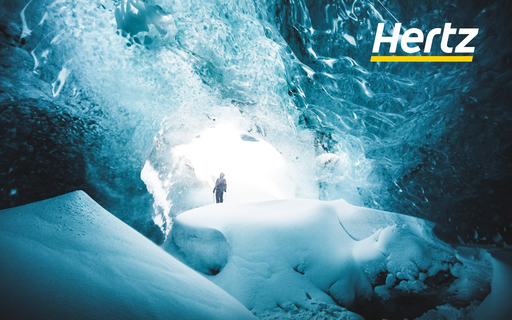 4. Glacier hiking
Winter presents a great opportunity to see Iceland's magnificent outdoors, and one way to do this effectively is by going glacier hiking. It's an unforgettable experience where you can get up close and personal with glaciers that are upwards of a thousand years old (or more).
Recommended Iceland glacier hiking tours
However, you must note that glacier hiking routes require experience, hence why there are highly qualified and experienced glacier guides to guide visitors. They help ensure safety by providing protective equipment, so if you go glacier hiking, we advice that you join a tour. There are a variety of tour options to suit all age ranges and experience levels.
Another advantage to having guides is that they educate and inform you about the ice you'll be standing on. This will help you enjoy the breathtaking view from the top even more.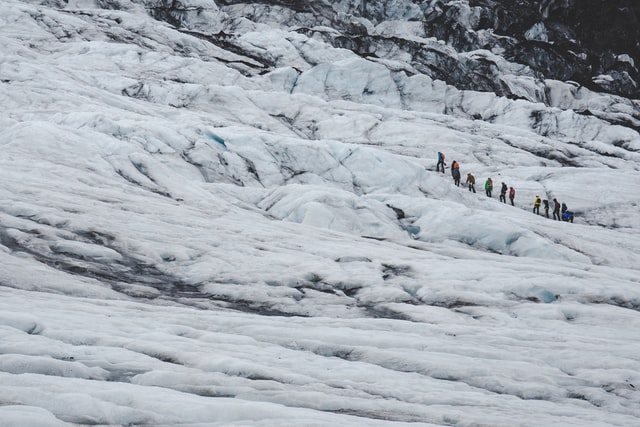 5. Visit the Blue Lagoon and other hot springs
You're likely to have your best experience in Iceland in November when you visit one of the country's many hot springs, especially the famous Blue Lagoon.
These hot springs, known as "Heitir Pottar", can be found all across Iceland and are popular with both visitors and residents.
The Blue Lagoon is by far Iceland's most famous hot spring. It is popular for its stunning pale-blue waters, which are high in natural minerals. It's no wonder that the pool has become such a famous spa resort because its water is considered to have medicinal capabilities.
Imagine gliding into a natural hot spring in the middle of icy weather, and the water warming your freezing fingers and toes. Then as the sun sets, you relax, lay your head on the edge, and converse with your pals. It's an experience you'll never forget.
There are natural hotsprings located all around Iceland due to the high volume of geothermic activity. Some are in more remote areas that you need to hike to, but others are easy to get to like the Secret Lagoon, Guðrúnarlaug hot spring and Reykjadalur Steam Valley.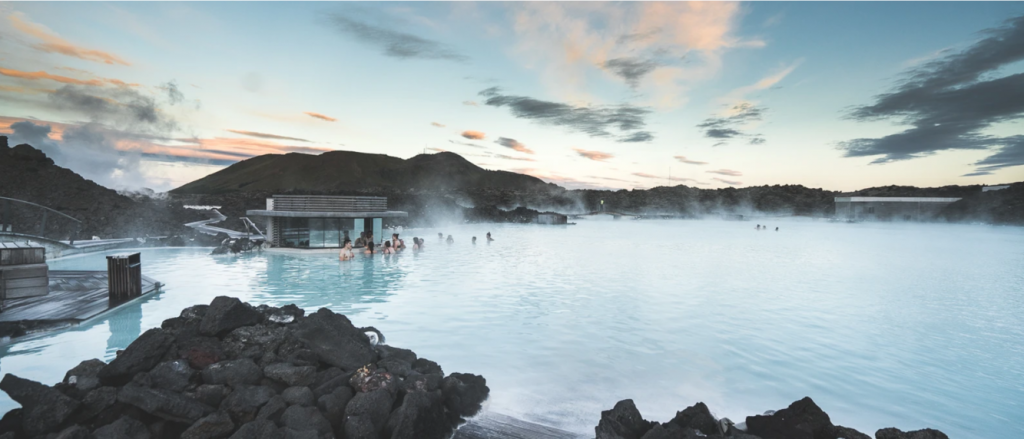 Best events in Iceland in November
If you're visiting Iceland in November here are some of the best events to take part in.
Iceland Airwaves
November is a fantastic month to visit if you want to immerse yourself in the local culture, especially if you enjoy music. The weather in November may be frigid, but Reykjavik's venues are smoldering with activities to keep things warm!
Iceland Airwaves is one of the country's largest and most popular music events, attracting both local and international artists as well as music enthusiasts from across the world. For three delightful days and nights, the country changes into a musical composition itself, with outstanding performers appearing in practically every establishment.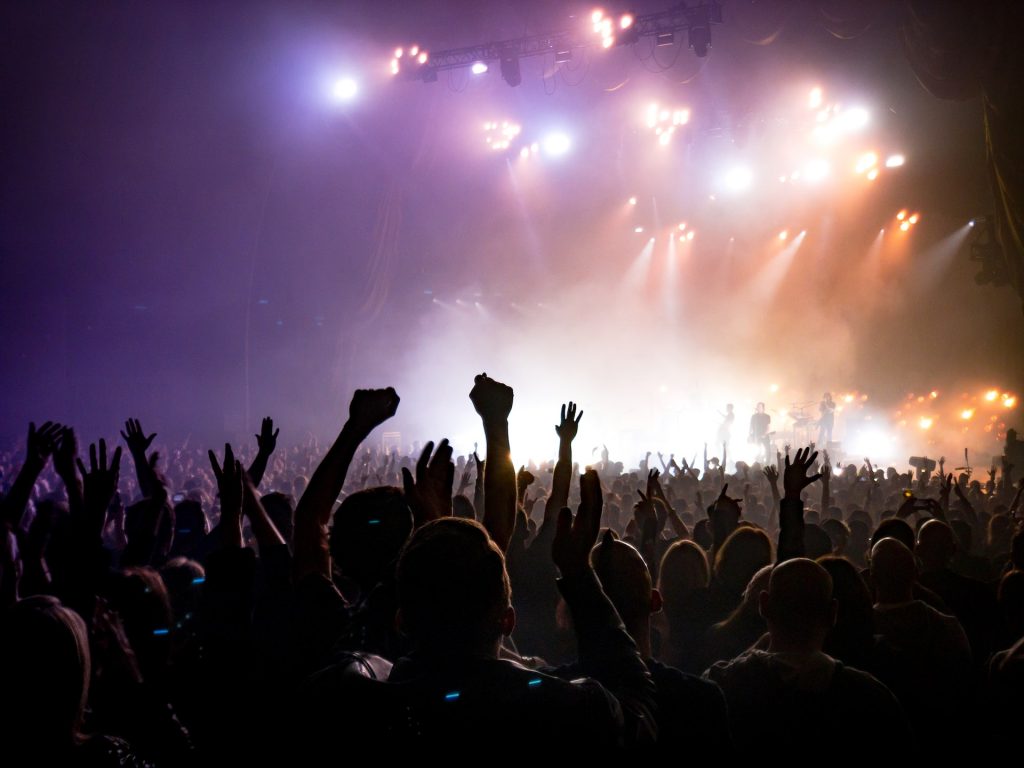 Dagur íslenskrar tungu (Icelandic Language Day): November 16 / Iceland
The 16th of November is Icelandic Language Day, a celebration of the country's distinctive language and a reminder of the need to maintain it in an increasingly globalized world. The festival has been happening since 1996, and its name simply translates to "day of the Icelandic tongue."
Icelanders, particularly Icelandic youngsters, are urged to speak entirely in Icelandic on November 16. Many cultural and educational exhibitions are held in Reykjavik's venues, notably the stunning Harpa Concert Hall. Many prizes are also given to people who have helped promote Icelandic literature and language in the previous year.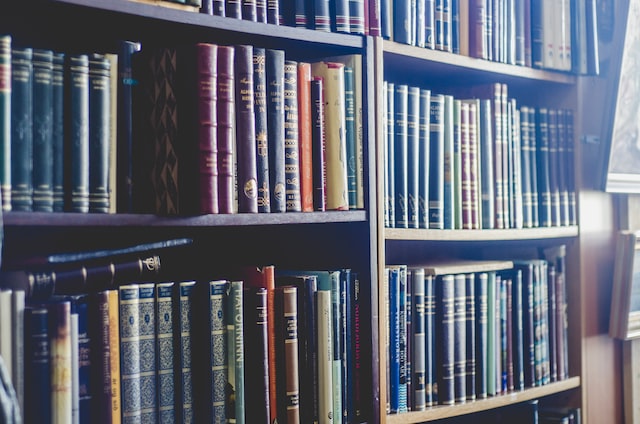 Picture of Iceland in November
Here's a glimpse of what Iceland looks like during the month of November.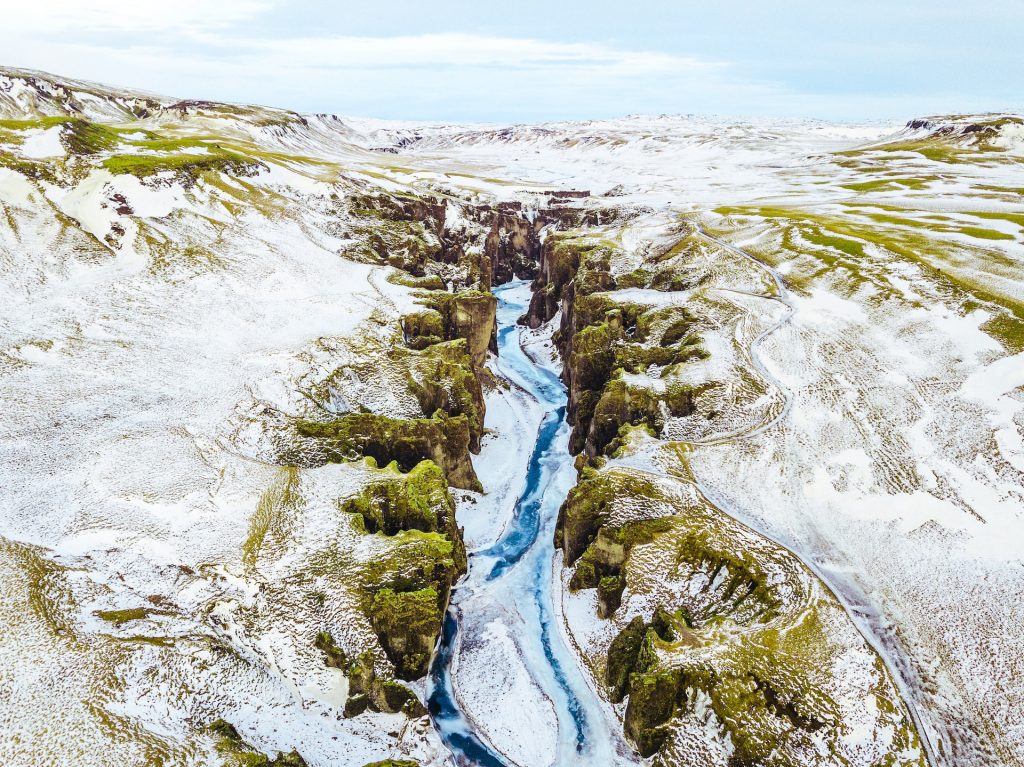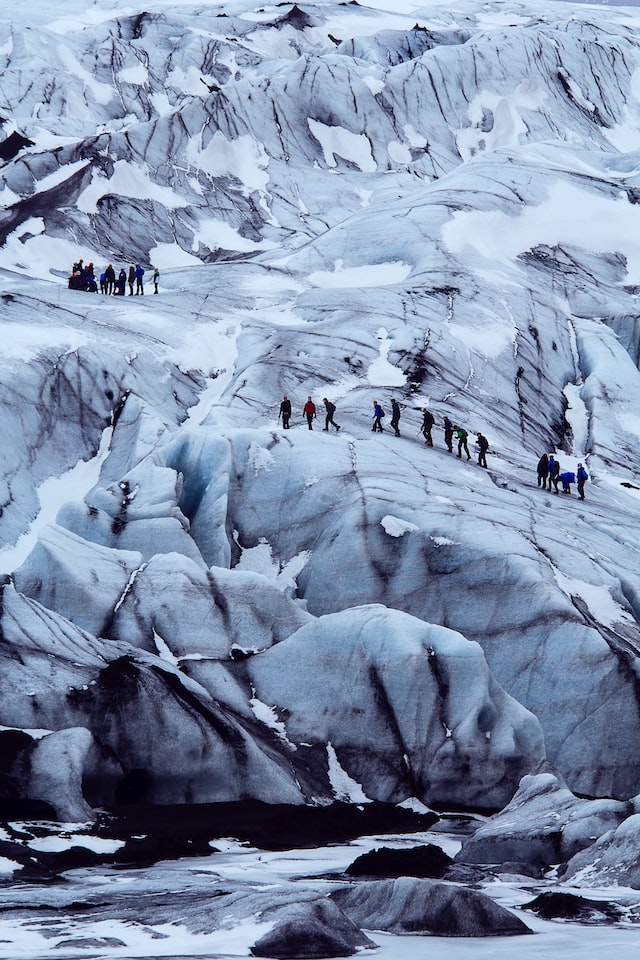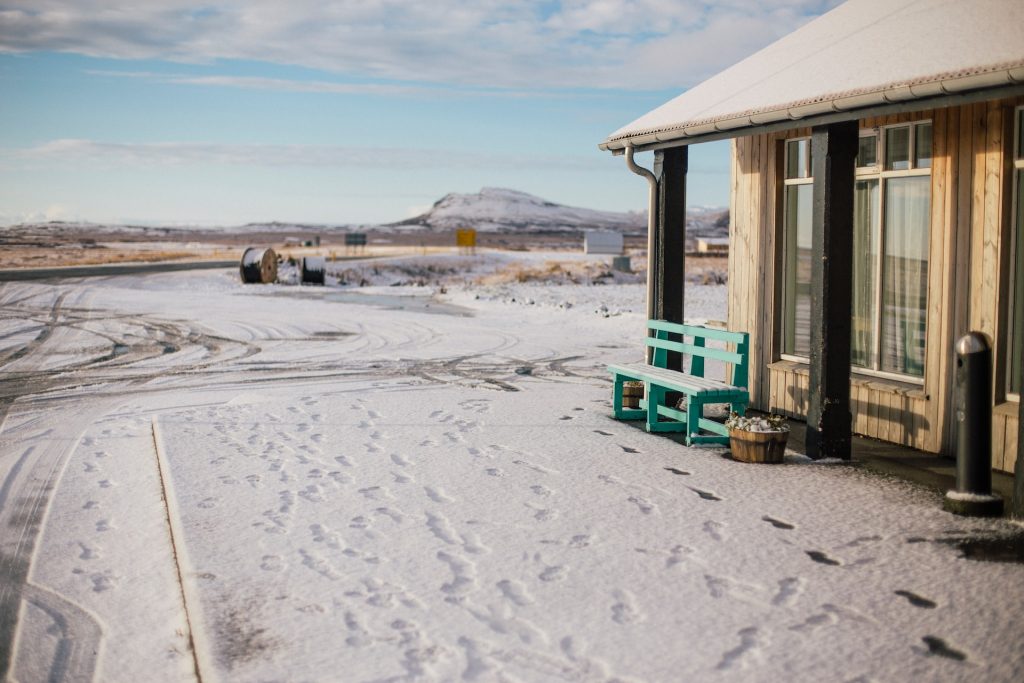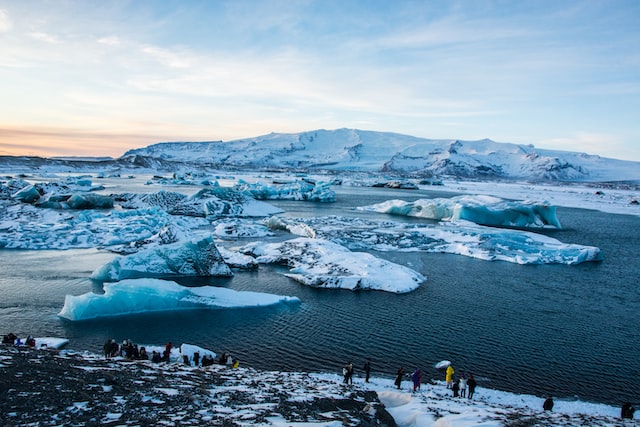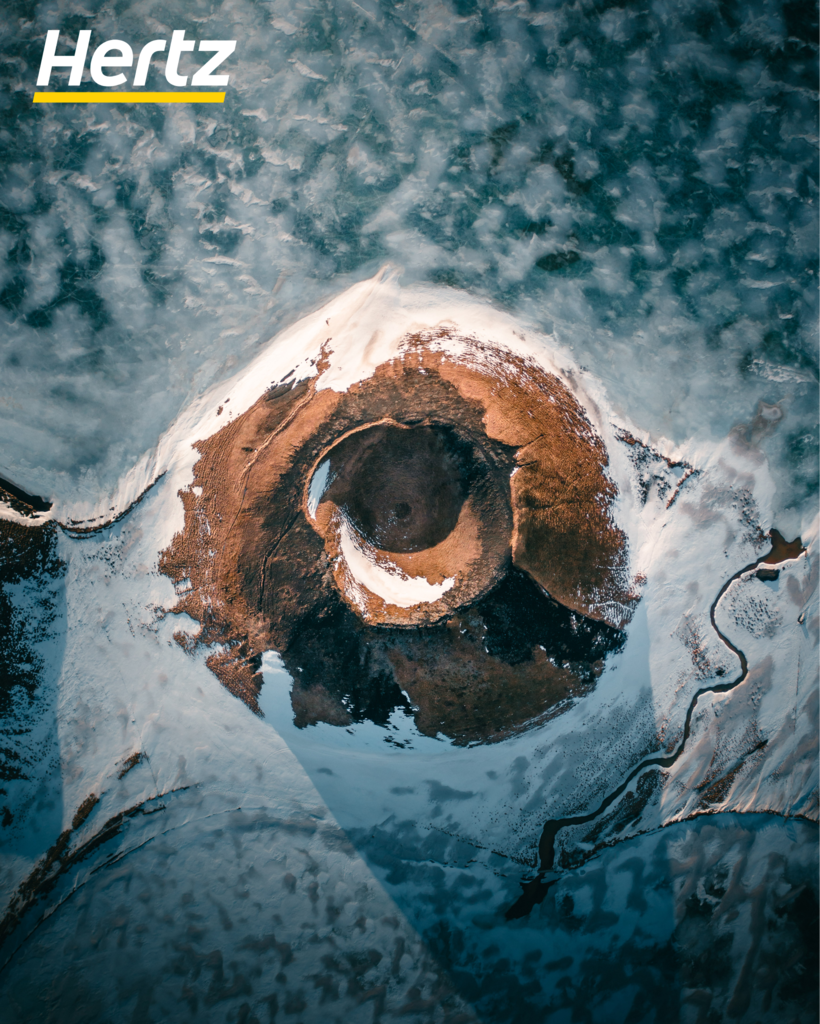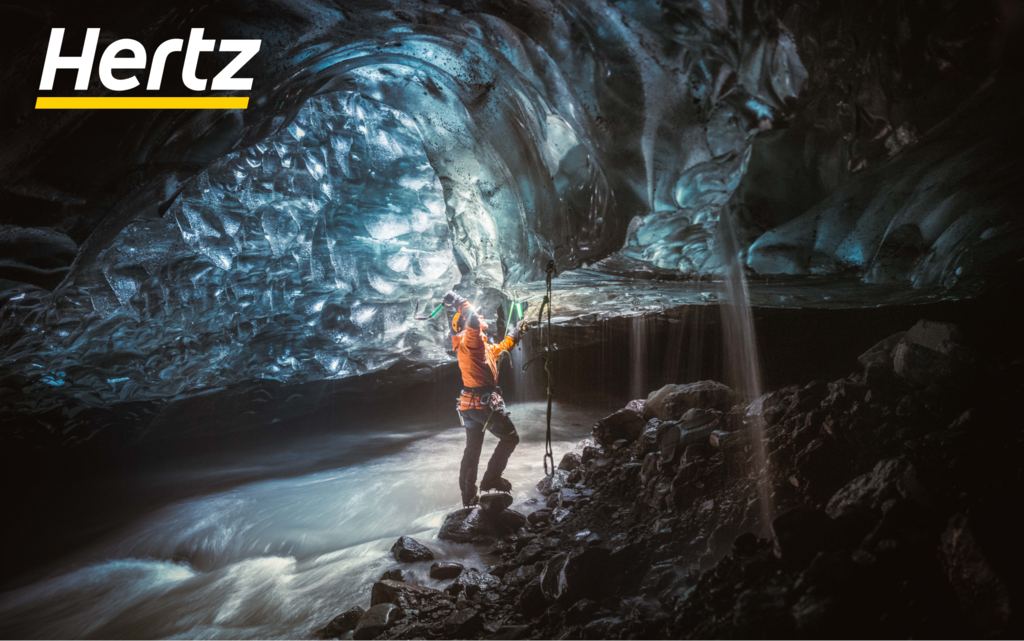 Iceland in November: the self-drive travel guide
November in Iceland is full of exciting adventures and amazing scenery at cost-effective prices. Many would even be willing to say it's one of the best times to visit Iceland if you're looking for value for money. You can see the northern lights, attend music festivals, and walk inside natural ice caves, all for a fraction of what you would normally spend in the summer.
You can do all this while you driving a rental car, giving you the opportunity to travel at your own pace. With Hertz Iceland, you can get your preferred car, perfect for your November trip, especially if you rent online in advance. Contact us today at hertz@hertz.is.