December is a very popular month for travel, with many people getting time off work for the Christmas holidays. It's a great time to take a family vacation, and there are some fantastic things to see and do in Iceland during the month. If you're planning on visiting Iceland in December, a self-drive trip is the way to go. Driving yourself gives you and your group the freedom to travel at your own pace and see all the sights that are most important to you.
This travel guide will cover everything you need to know about visiting Iceland in December. It is specially geared toward tourists who want to rent and car and drive around the island themselves.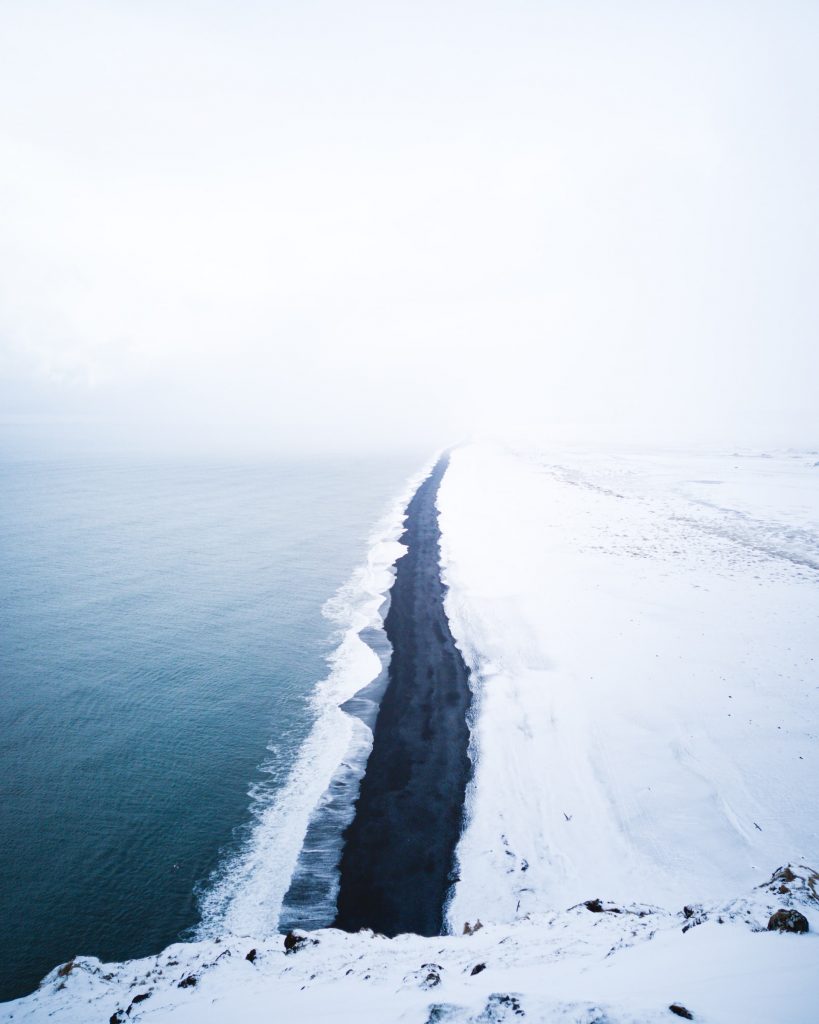 Table of content
What is the weather like in Iceland in December?
As you may expect, it can get pretty chilly in Iceland in December, but it may not be as cold as you'd expect. The weather can be hard to predict during the winter, but you'll likely get a white Christmas. December also has the shortest days of the year.
The average temperature
The average temperature in Iceland in December is between -2°C (28°F) and 4°C (39°F).
The daylight hours
In December, daylight hours in Iceland fall between 11am and 4pm.
How cold is Iceland in December?
If you're not used to spending time in temperatures around the freezing mark, then you might find it very cold in December, especially during high winds or snow storms.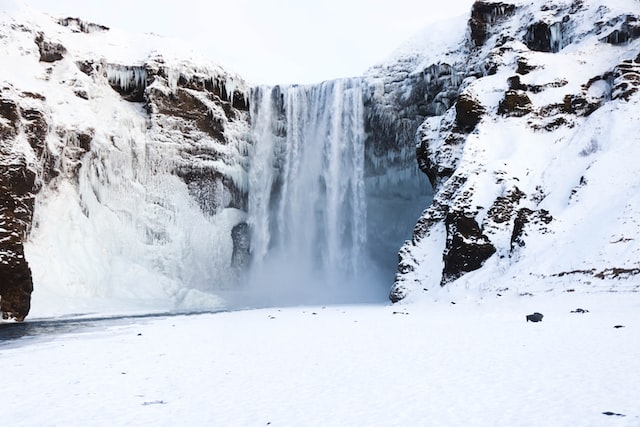 What are the road conditions like in Iceland in December?
In December, there will be snow in most of Iceland, so be prepared for slippery conditions, even on main roads. During this month, the Highland won't be accessible, and the fjords areas will be more challenging to drive, but not impossible as long as you have a suitable rental vehicle. That includes the west and east fjords.
If you're visiting in December, we recommend sticking to the Golden Circle or Ring Road route as they are well maintained and safer to drive overall. But even on the more accessible routes around South Iceland and Snaefellsnes, the roads can still be snowy and slippery, so always drive cautiously.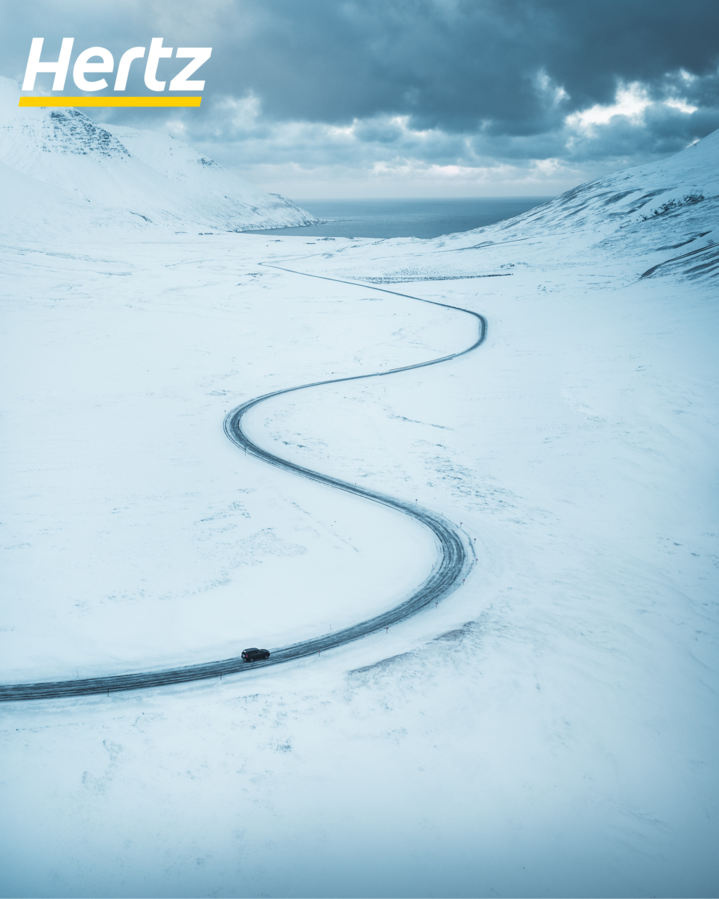 What is the best rental car in Iceland for a December road trip in Iceland?
We highly recommend renting a 4WD vehicle when doing a self-drive tour of Iceland in December. Since you will encounter snow and slippery conditions, a 4X4 is essential to keep you and your group safe. Additionally, you'll want to consider how large your group is and how much luggage you'll be bringing so you can choose the most suitable size of 4WD to rent. These include economy, compact, intermediate, or full-size.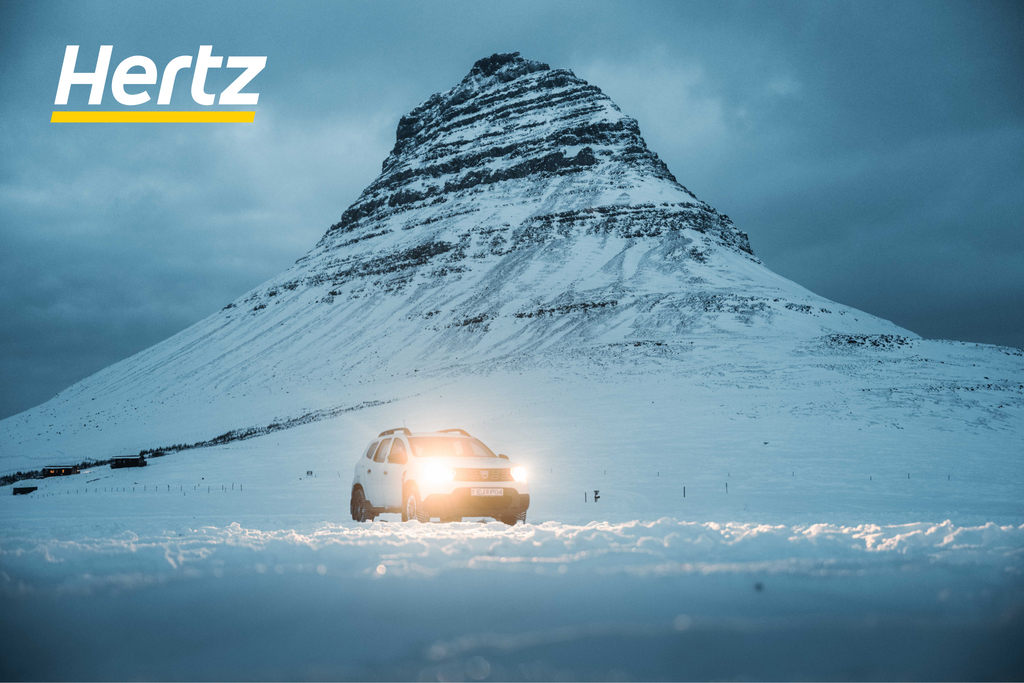 What to wear in Iceland in December?
December is one of the coldest months of the year in Iceland and can also be quite wet. When choosing what to pack for your trip, comfort and warmth should be at the top of your priority list. Since most activities are outdoors, ensure that you have durable, waterproof outwear and warm underlayers. Here are some of the most essential things to pack for your December Iceland road trip:
Waterproof snow boots/hiking boots
A waterproof backpack
Thick socks
Wind and waterproof winter jacket
Gloves
Thermal underlayers (tops and bottoms)
Hat (windproof)
Sunglasses
Scarf
Thick, fleece sweater
Swimsuit (for hot springs)
Active pants (avoid jeans except to go out to eat)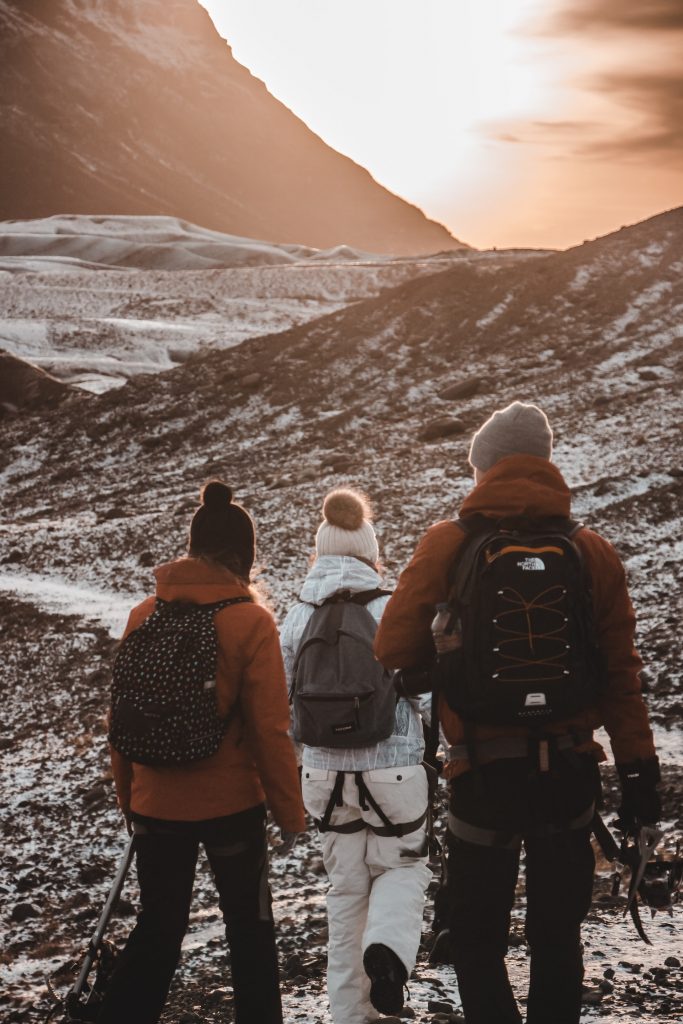 Is December a good time to visit Iceland?
December is an excellent time to visit Iceland. As long as you can brave the cold temperatures, you'll have the opportunity to experience things you can't experience in the summer months. So, what makes Iceland so great in December?
1. Inexpensive flights and accommodation
Flying to Iceland in December is inexpensive. Although December is a month where many families have holidays, both from work and school, Iceland is not a typical family destination in the winter. Since the demand is lower, the price for flights, accommodation, and tours are lower. You'll also have more options regarding where you want to stay and won't have to worry about tours being all booked up. Make sure to use flight and hotel comparison sites to find the best deals.
2. Best chance to see the northern lights
One of the top reasons people come to Iceland is to get a glimpse of the northern lights, and December is the best month to do that. Since there are fewer daylight hours, you have many more opportunities to see them than you would if you were visiting in other months of the year.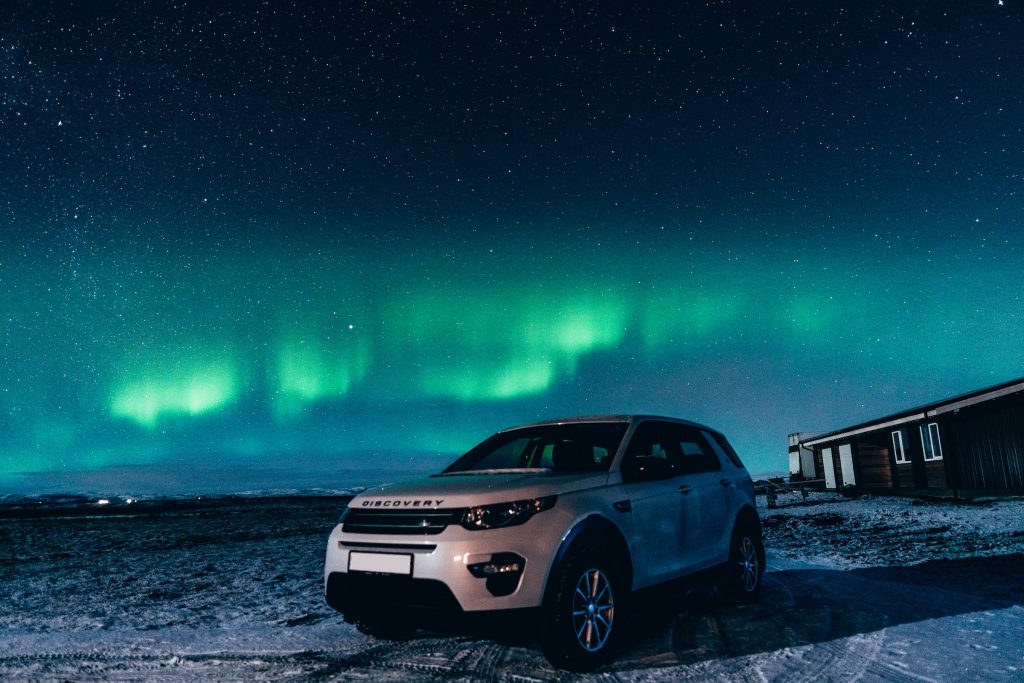 3. It's less busy
Fewer tourists visit Iceland in the month of December, which is a huge perk. Popular attractions like the Blue Lagoon, Skógafoss Falls, and Seljalandsfoss Falls will be virtually empty, so you can enjoy them without huge crowds.
4. Enjoy beautiful sunrises and sunsets
In December, the sunrises are late, and the sunsets are early. In the summer, there are nearly 22 hours of daylight, meaning you can't really catch a sunrise or sunset. With all the glaciers reflecting the light, December gives you a chance to see some of the most beautiful sunrises and sunsets.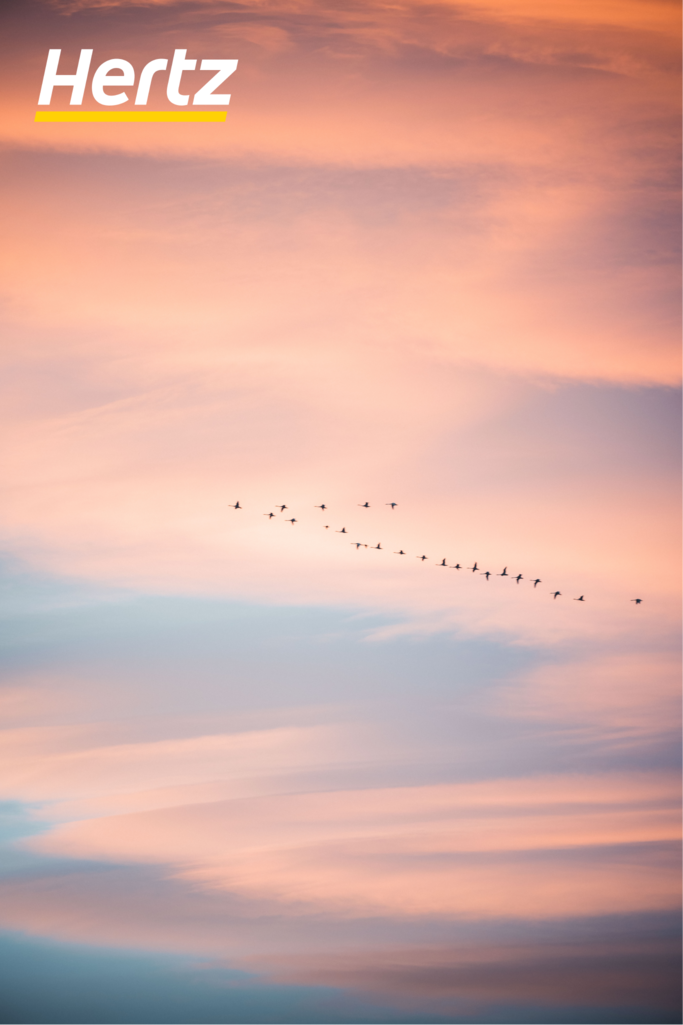 Best things to do in Iceland in December
Are you curious about what different things you can do in Iceland in December? Here are our top six recommendations:
See the northern lights
It's no surprise that the top activity on our list is seeing the northern lights in Iceland in December. The Aurora Borealis is one of nature's most extraordinary phenomena, and many people visit Iceland hoping to see it. The light show occurs when electrons collide with other gaseous particles in the atmosphere. But whether you see it or not is entirely up to chance and never guaranteed. That said, you have a higher chance of seeing them in December.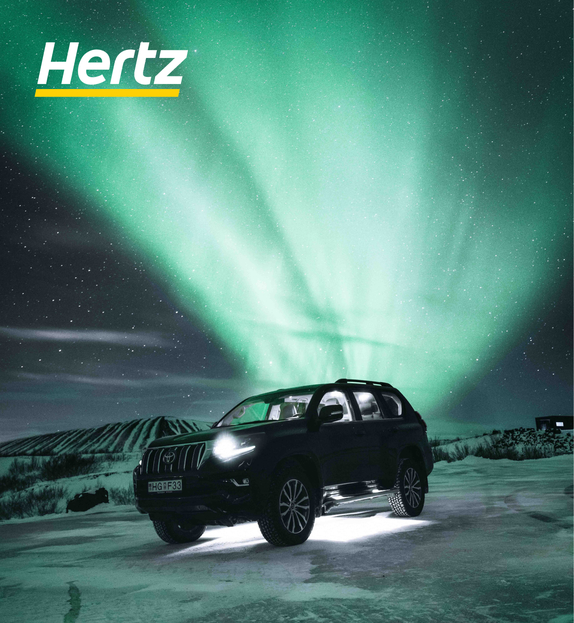 Snowmobiling
December is a great month to go snowmobiling in Iceland. Snowmobiling on Iceland's iconic glaciers and lakes is the perfect activity for adventurous thrill-seekers. There's no better way to take in the mountainous, volcanic landscapes than on a snowmobiling tour. While you can snowmobile on many glaciers throughout the year, winter is the only time you'll be able to snowmobile over the frozen lakes, making the experience extra special.
*Please bring your driving licences with you for the snowmobiling tour; the guide might want to check your driving licences if you will be the snowmobile driver.
Recommended snowmobiling tours in Iceland for December
Some of the best places to go snowmobiling in December include Langjökull Glacier, Lake Mývatn, and Vatnajökull Glacier. All these areas are in different parts of Iceland, so you can easily combine one with the rest of your self-drive tour, whether you're doing the Golden Circle, West Iceland, or the entire Ring Road.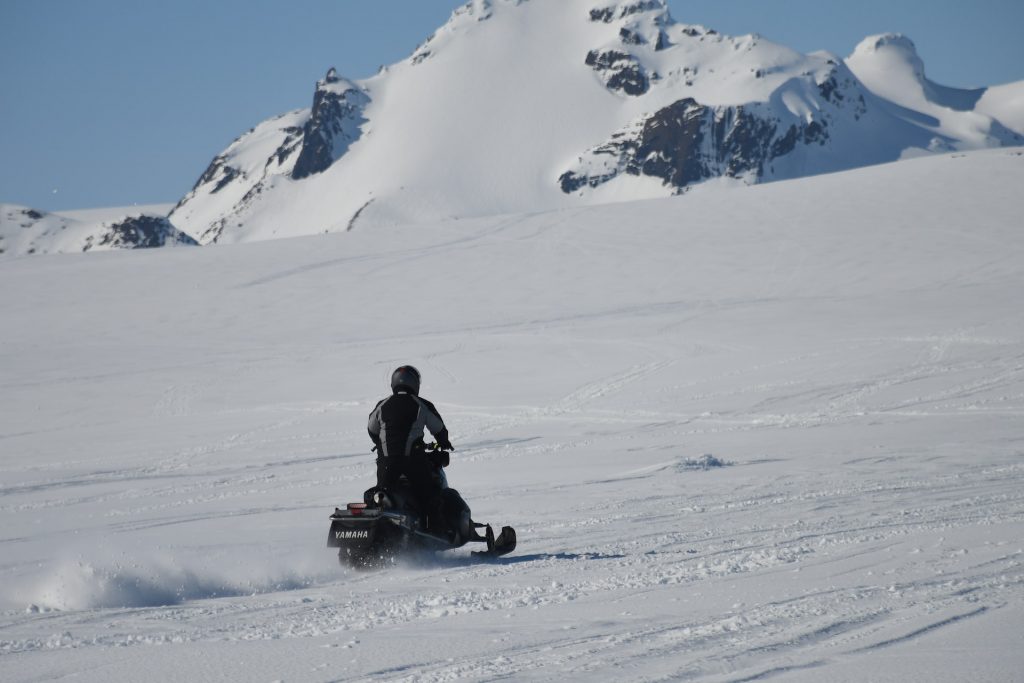 Glacier blue ice caving
If you've looked at Iceland pictures, you've undoubtedly seen the gorgeous glacier blue ice caves. But these iconic blue ice caves can only be accessed in the winter. So if you're coming to Iceland in December, you're in luck! It needs to be very cold to ensure the ice is solid and the caves are safe to enter. You will need to take a guided tour with a professional guide to visit blue ice caves since they constantly change as glaciers shift and temperatures change. They can break and collapse if the temperature goes above freezing, so it's important you're with a professional who can recognize these signs. You will also need special equipment to navigate the caves safely. Glacier caves are different from regular ice caves in that they are caves formed within a large block of ice, not rock.
Recommended glacier blue ice cave tours
The best glaciers in Iceland to go glacier blue ice caving are those located within Vatnajökull glacier. You will likely have seen these in pictures, and they include the waterfall cave, blue diamond cave, and crystal cave. There are also glacier caves in Katla glacier, but they are smaller and much darker in colour.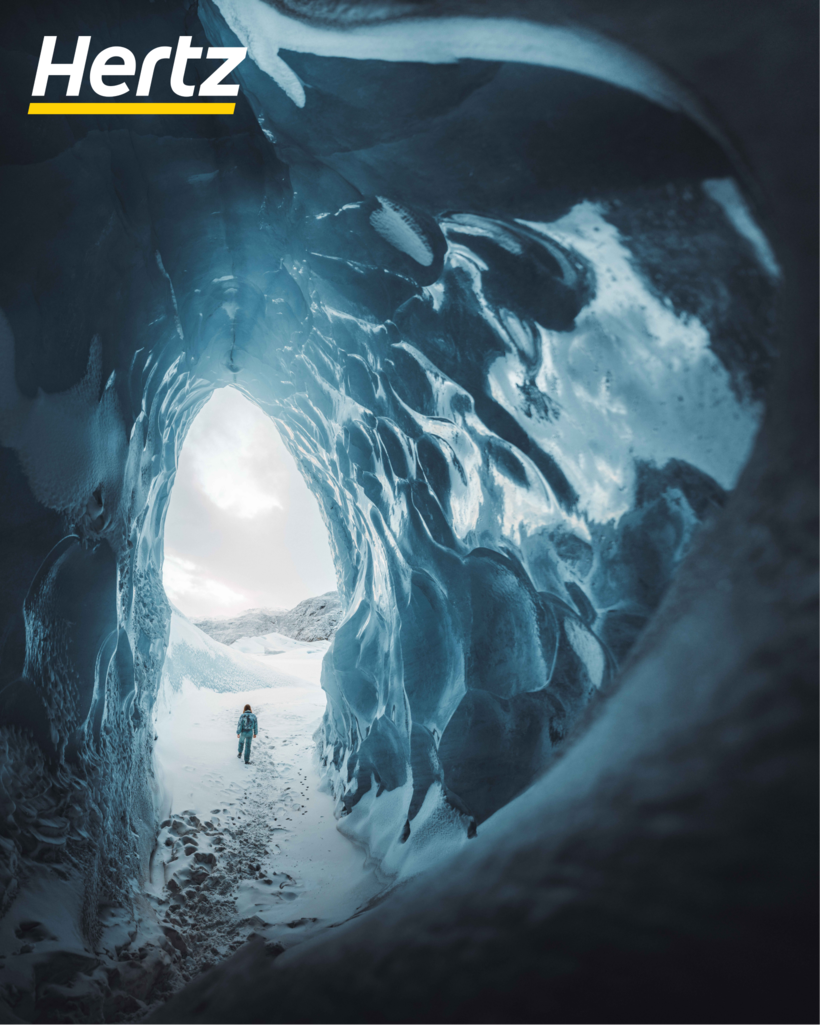 Glacier hiking
There are many different places to experience glacier hiking in Iceland, making it a great activity to add to any Iceland self-drive itinerary, regardless of the length of your trip. Many glacier hikes are within a short drive from Reykjavik, so you can even do one as a day trip. Some great glaciers for glacier hiking include Sólheimajökull glacier, Vatnajökull glacier, and Langjökull Glacier.
Recommended Glacier hiking tours in Iceland
You should always book a tour to do a glacier hike as, similar to the caves, you need special equipment to walk on the ice. As you can imagine, they can be very slippery. On top of that, glaciers are constantly shifting and cracking, so professionals can help guide you effectively across the ice. Glacial hiking is a family-friendly activity, provided children are at least 8 years old.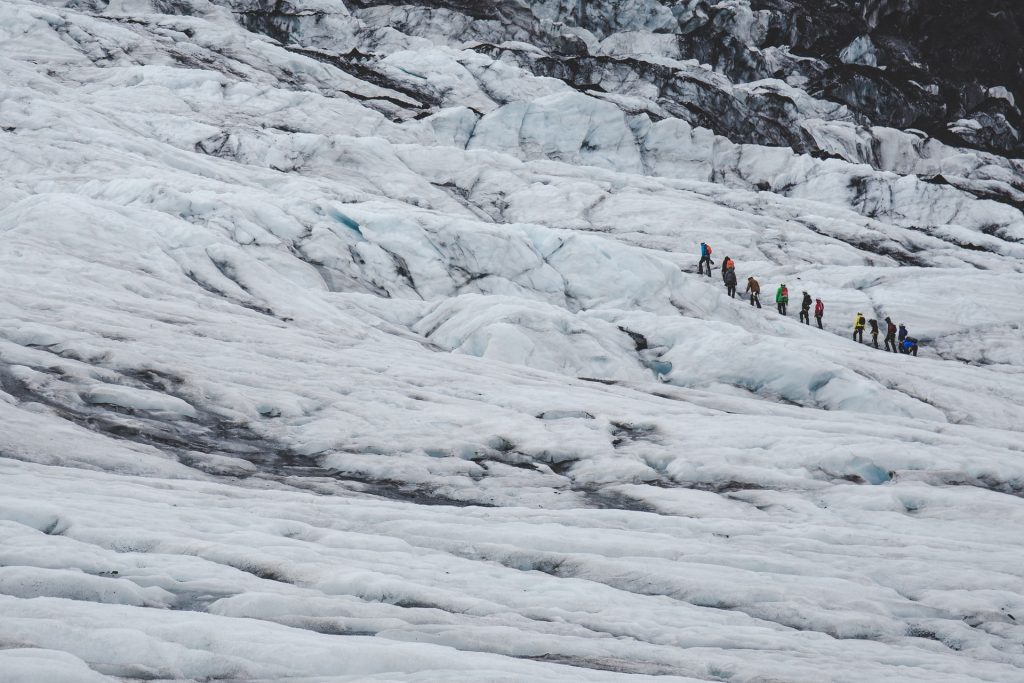 Visit the Blue Lagoon and other hot springs
What's better than stepping into a steaming hot tub in the middle of winter? How about stepping into a natural hot spring in the middle of beautiful Iceland? The Blue Lagoon is the most famous geothermal spa in all of Iceland, and it's perfect for warming your cold bones after a day out exploring. Iceland has many hot springs because of all the geothermal activity. Hot water bubbles up from under the ground, but where this happens is impossible to control. That's why some of Iceland's hot springs are hard to reach, while others you can visit by car.
Recommended hot springs in Iceland
Some of the best hot springs in Iceland you can get to with your rental car include Reykjadalur, Myvatn Nature Baths, and Seljavallalaug.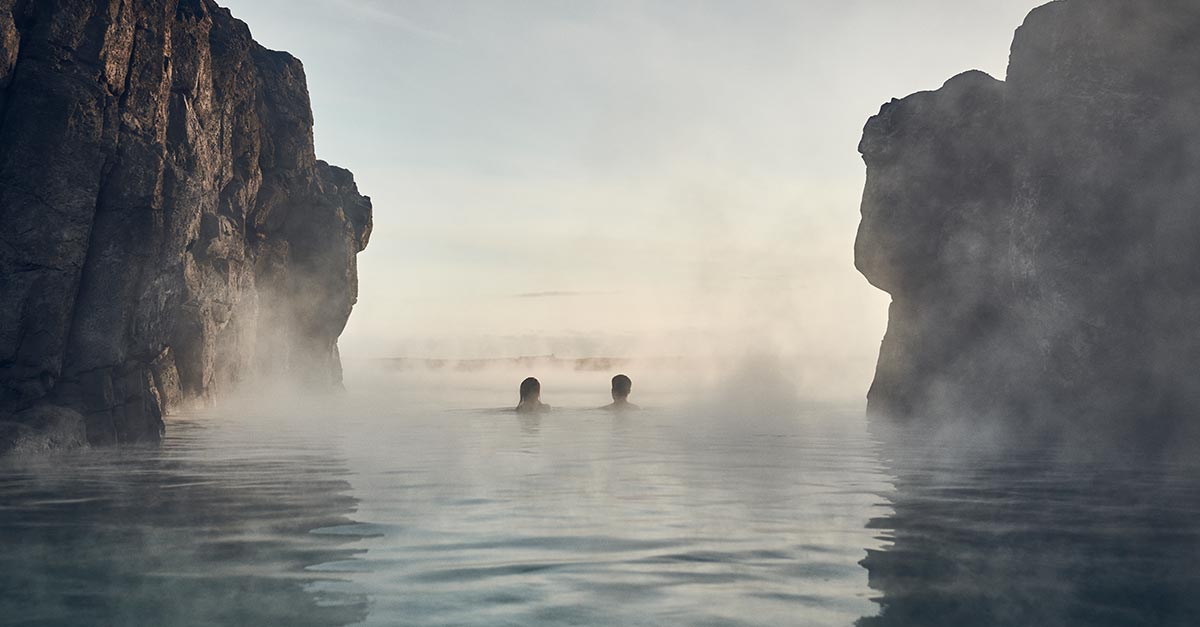 Icelandic horse riding
Icelandic horse riding is a unique way to experience the landscape of Iceland. Not many people get to ride in fresh snow on these majestic creatures. The horses are bred to thrive in the colder temperature, even developing a thick winter coat and putting on extra weight. In December, it's best to book an Icelandic horse riding tour in the south of the island, as temperatures are typically milder than in the north. Plus, some northern tour operators don't run tours in the north of Iceland during the winter as it's harder to access.
Recommended Hourse riding tours in Iceland
There are many different Icelandic horse riding tours to choose from, with different lengths to suit each group.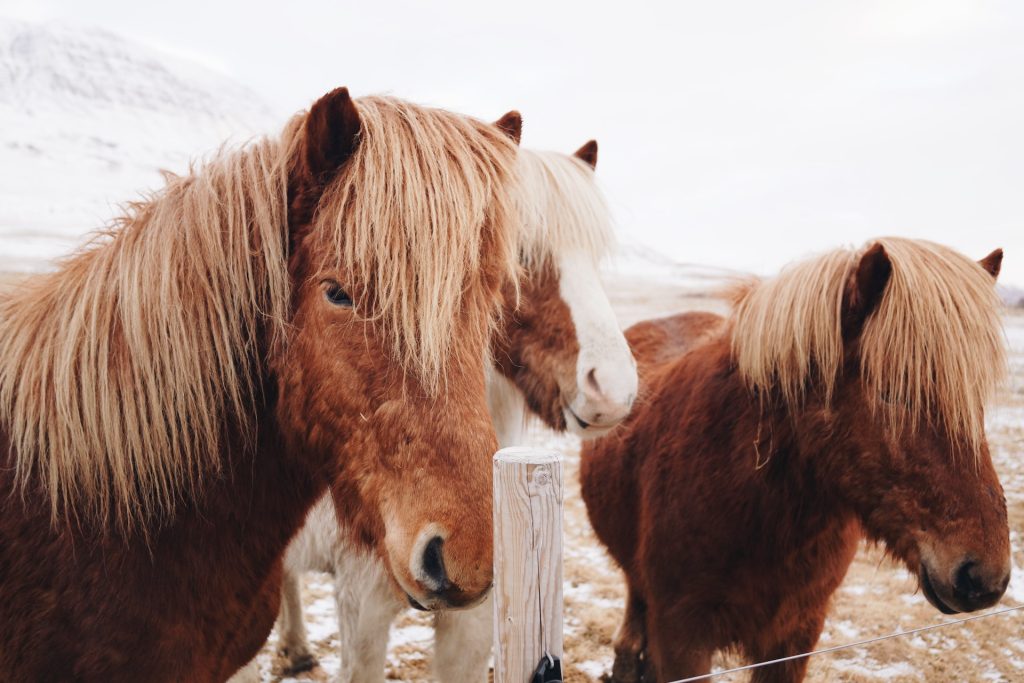 Best events in Iceland in December
Iceland is one of the best places to be in December because of its love of Christmas and the unique Icelandic way of celebrating, which of course, involves Icelandic folklore.
Advent
Advent begins the fourth Sunday before Christmas Eve and marks the day when Icelanders start lighting their Christmas trees. If you're here on this day, you can watch the huge Oslo Christmas Tree lit at Austurvollur in Reykjavik.
During Advent, from December 12th to December 24th, The Yule Lads begin to make their public appearances at celebrations around the country. Instead of the classic tradition of Santa Claus coming to town, Iceland has 13 mischievous, dirty trolls called The Yule Lads. Traditionally, they were quite grotesque, and their mother and her cat would eat children. The stories are a bit less horrific, so they don't scare the children.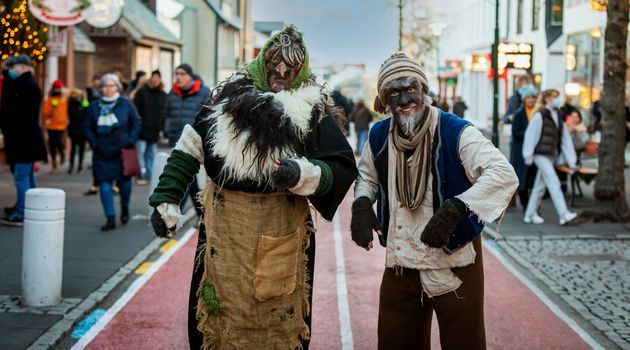 Each of the 13 Yule Lads has their own special antic, from stealing milk to licking bowls and spoons. You can try to spot them all when visiting Reykjavik during the month of December. They will be at the National Museum of Iceland every day between December 12th and 24th.
New Years celebration
If you are in Iceland on December 31st, then you will get to experience the amazing New Years' Eve celebrations. Reykjavik is the place to be, with world-renowned fireworks displays that start a few days before New Year's. Go to Hallgrímskirkja church or Perlan to see the best display on New Year's Eve.
Picture of Iceland in December
Here is what you can expect to see in Iceland in December.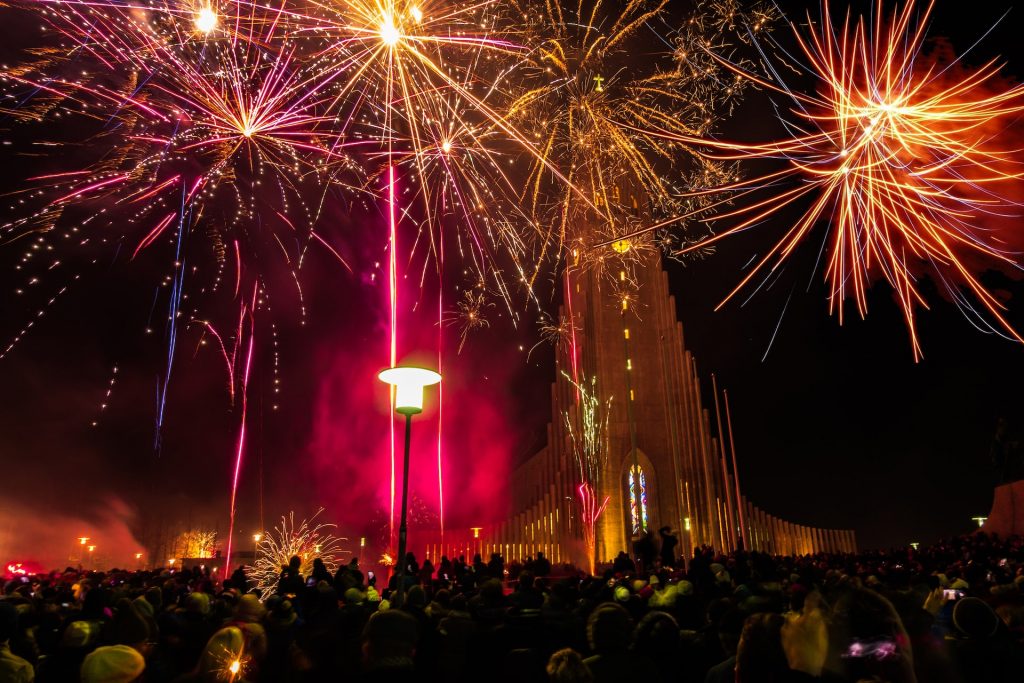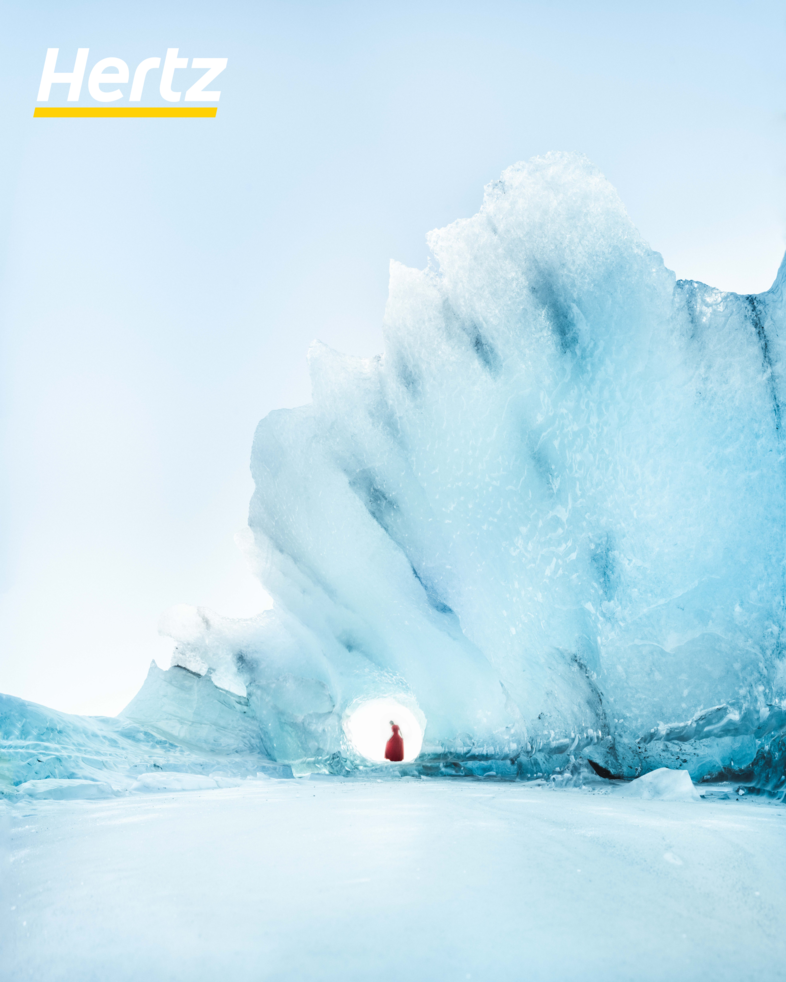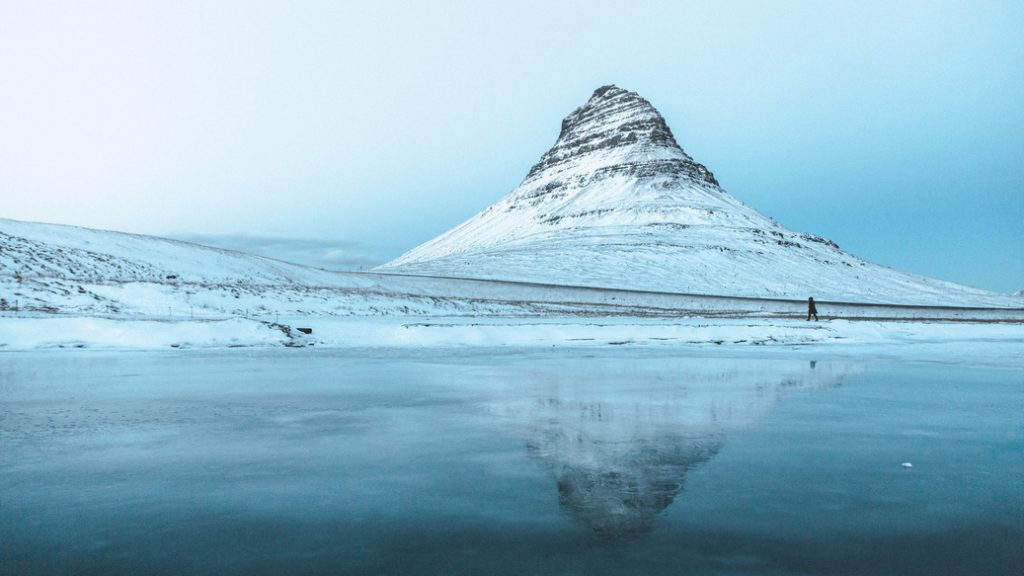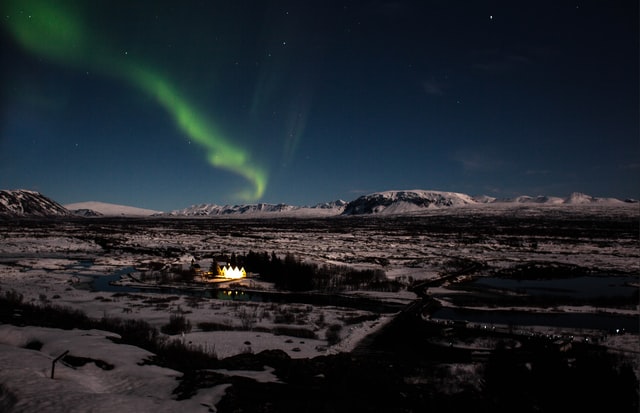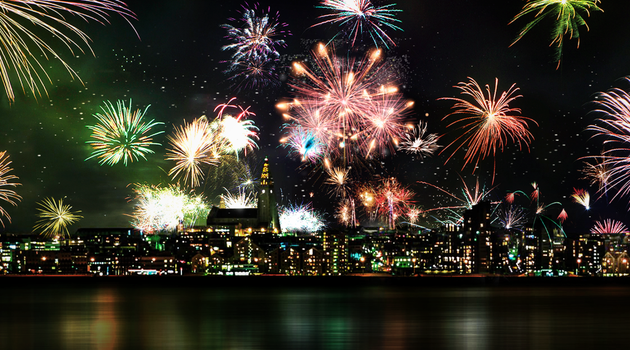 Iceland in December: the self-drive travel guide
Visiting Iceland in December is great for many reasons. Not only are flights, hotels, and tours cheaper, but many popular attractions will be a lot quieter, so you'll be able to enjoy them more. Just because it's not high season doesn't mean there isn't a ton to do; from seeing the northern lights to snowmobiling on frozen lakes, you'll have unique opportunities that you won't get any other time of year. Book a car with Hertz Iceland in advance to secure the best deal on the most suitable car for your self-drive trip to Iceland at Hertz Iceland.