It's no secret that the best way to explore Iceland is by car. Iceland's most beautiful and awe-inspiring attractions are scattered around the island, and renting a car will enable you to access them all at your own pace. But there are multiple routes in Iceland, so how do you know which one is the best for your self-driving tour?
Although there's no shortage of unmaintained F-roads that connect visitors with more remote areas of Iceland, there are two main routes that most people choose. These are the Golden Circle and the Ring Road. So, what is the difference between the two, and which route is the best for your Iceland trip?
This article will look at the Golden Circle vs. Ring Road Iceland to help you decide the perfect option for your groups' self-driving itinerary.
Related links: Hire a car in Iceland; Iceland self-drive tips and guides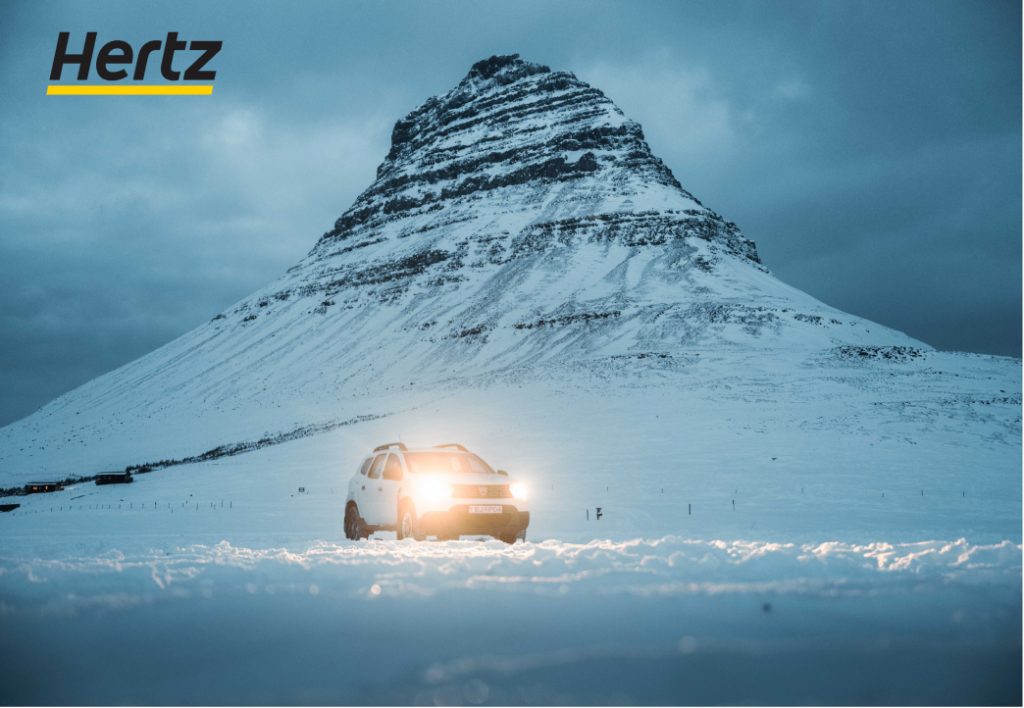 Golden circle vs Ring Road Table of content
Golden Circle vs Ring Road – the facts
Golden Circle
Ring Road
How long (in km/miles)
300km/186 miles
1332km/828 miles
How many days are needed for visiting?
1 day
Minimum of 5 days in the summer season (if you're only sticking to the Ring Road with no detours). 7 days are recommended.
Minimum of 7 days in the winter seasons (if you're only sticking to the Ring Road with no detours). 9 days are recommended.
How difficult is the route?
Easy to drive year-round.
Easy to drive in the summer.Can be more challenging in winter as heavy snow and icy roads are common (especially in the north and the east).
Road conditions
Paved, well-maintained roads year-round.
Mostly paved, with about 2% unpaved gravel sections. ell-maintained year-round, but take caution on one-lane bridges, especially in winter.
Best time to visit
Any time of year
Summer season
What type of car should be rented?
A 2WD vehicle should be fine, but 4WD is always recommended in winter.
4WD cars are always recommended.
What can you see?
Thingvellir National ParkThe Geysir Geothermal AreaGullfoss Waterfall
Tons of attractions around Iceland includingHveragerdiSkógafoss WaterfallHallormsstaðaskógur ForestHverfell Volcano
What's special about this route?
A 'must-visit' route for first-time travelers to Iceland. he most popular route on the island.
You can see a huge variety of different attractions on the Ring Road from dramatic natural landscapes to historical sites.
| | |
| --- | --- |
| Can you see the northern lights on this route? | It is possible to see the northern lights on both routes if tourists are visiting Iceland at the right time, go to the right place and the weather is clear. t will always be easier to see them during the winter. |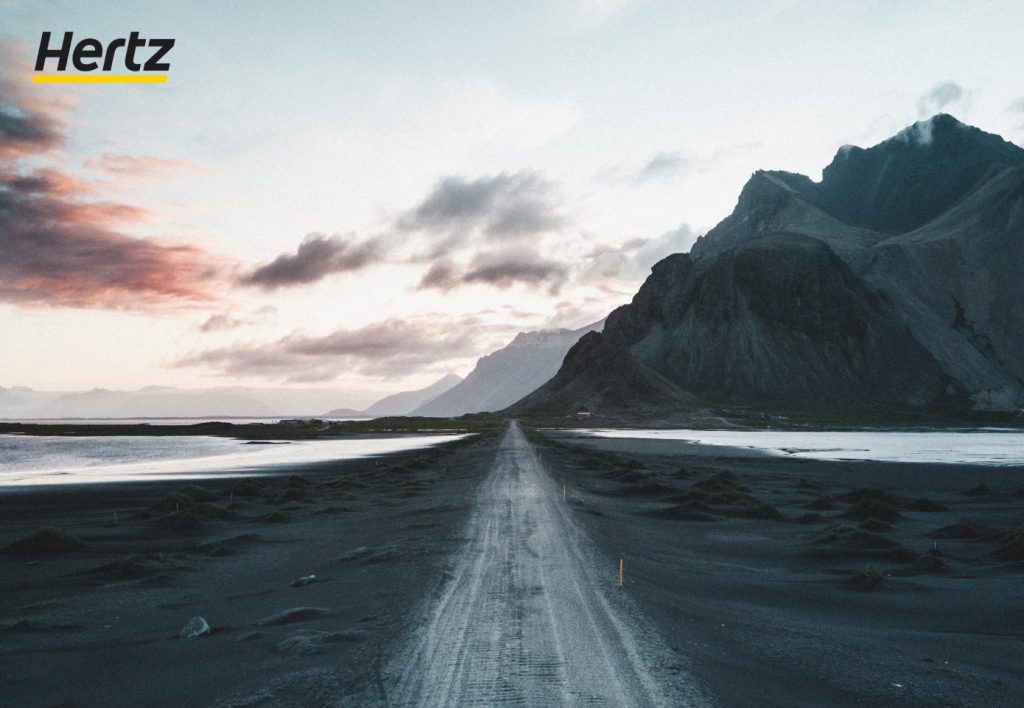 Golden Circle vs. Ring Road – how long are they, and how many days are needed?
One of the primary factors that will dictate whether you should drive the Golden Circle or the Ring Road is how much time you have in Iceland.
How long is the Golden Circle? the Golden Circle is about 300km or 186 miles in length and can be completed entirely in a day. How long is Ring Road Iceland? the Ring Road is around 1332km or 828 miles in length, and we'd recommend about seven days to complete the loop.
Quick recommendation: If you only have a few days in Iceland, then the Golden Circle is the best way for you to see a lot in a shorter amount of time. If you have more flexibility and enjoy being on the road, the Ring Road will allow you to take in more sites.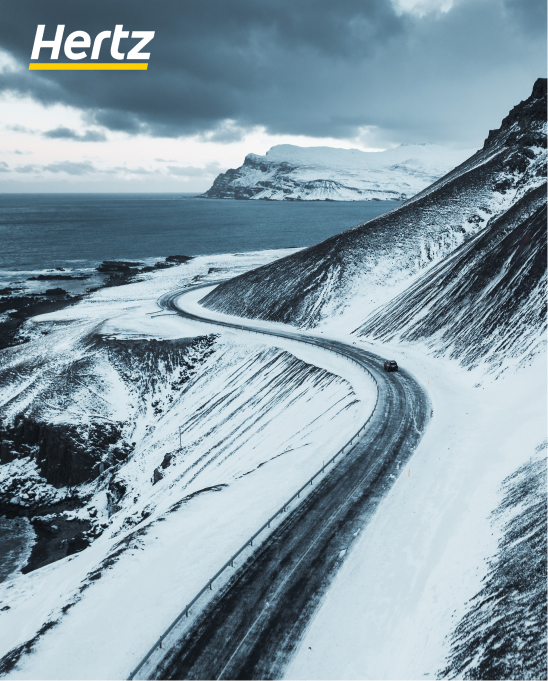 Golden Circle vs Ring Road – How difficult are they to drive? What are the road conditions?
Just by looking at pictures, you can tell that Iceland has some of the world's most dramatic landscapes. any off-road adventures are available in Iceland, so you might assume that all the routes are un-maintained and wild. ut it's actually quite the contrary. Since the Golden Circle and Ring Road are such popular routes, they are both well-maintained and straightforward to navigate, for the most part.
The Golden Circle is easy to drive, and the roads are all fully paved. regardless of when you travel to Iceland, you can almost guarantee full access to the entire route, even during the winter. While you will always need to take extra caution during snowy and icy Golden Circle road conditions, you likely won't run into any issues.
The Ring Road road conditions are slightly more variable since the route loops all around the country. although the majority of the route is paved, it can still become slippery or snow-covered during a storm, so you will have to exercise cause. additionally, there are a few small gravel stretches and one-lane bridges to be aware of. If the weather does take a turn for the worst, it could slow down your Ring Road itinerary, so bear that in mind when planning out your stops. The best way to determine the conditions of your chosen route is to check Road.is where you can monitor all of Iceland's road conditions in real-time.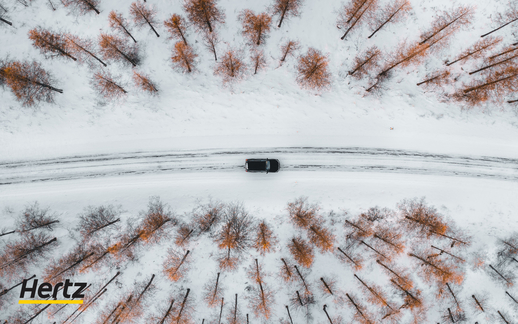 Golden Circle Map
Ring Road Map
Golden Circle vs Ring Road – the best time to visit
As with every travel destination, there is a best and worst time to visit Iceland and travel the self-drive routes. That's why countries have high seasons and low seasons. n Iceland, the high season is in the summer. since most of Iceland's best attractions are outdoors, the best time to visit them is when it's pleasant outside. Additionally, the road conditions are always at their best in the summer, making it safe and easy to drive both routes.
Iceland has long days in the summer and short days in the winter. The weather can change quickly during the winter and shoulder seasons, and it's common to have sudden snowstorms. That said, the best time to visit the golden circle Iceland is year-round! since the road is so well-maintained, it can still be enjoyed in the winter, allowing you to escape crowds. The best time to visit Ring Road Iceland is definitely summer since winter conditions can slow you down.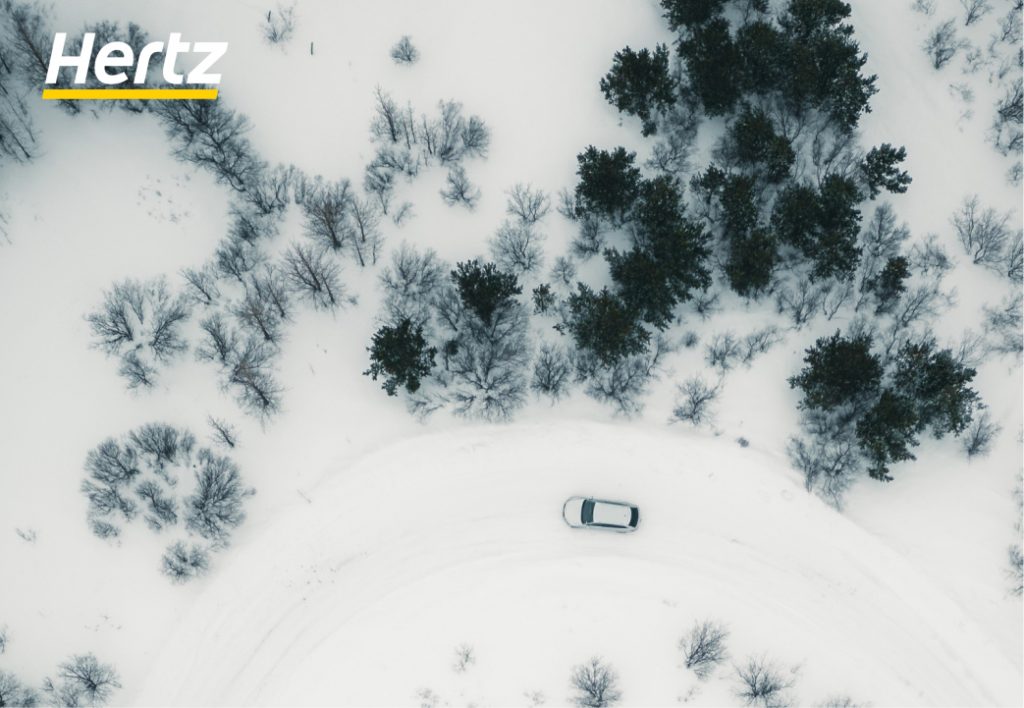 What car should you rent for Golden Circle / Ring Road
The most important decision that you'll make when planning your Golden Circle or Ring Road journey is your rental car. Choosing the appropriate care for your self-drive road trip can make or break your experience, and there are a few different factors you need to consider so that you choose the best one.
The quick answer? Well, a 2WD may be fine for a summertime drive around the Golden Circle, we always recommend driving a 4WD in the winter. f you decide to drive the Ring Road, we would always recommend a 4X4. ere is some more information about why.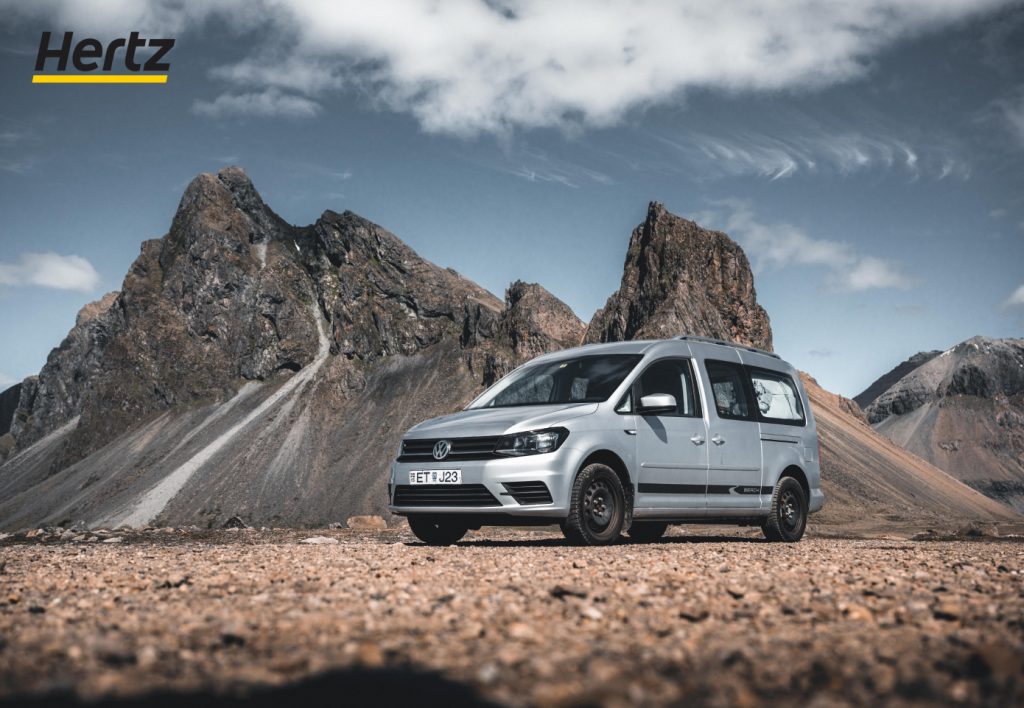 Things you need to consider when choosing a car rental Iceland
While it may be tempting to book the first, cheap car you see, there's more to think about to ensure that your trip is safe, comfortable, and fun!
1. How many people?
If you are visiting Iceland on your own, with a friend or a partner, then a 2WD compact or economy car might be all you need, as long as you stick to the Golden Circle. f you're in a group of three to five people, then something larger, like a 4X4 or full-size rental car would always be the best choice for both the Golden Circle and Ring Road. f you are planning to come with an even bigger group, then you always have the option of a van or minibus.
*Please note: Hiring a minibus in Iceland might require a special driver's licence, please read our Iceland car rental requirement for more detail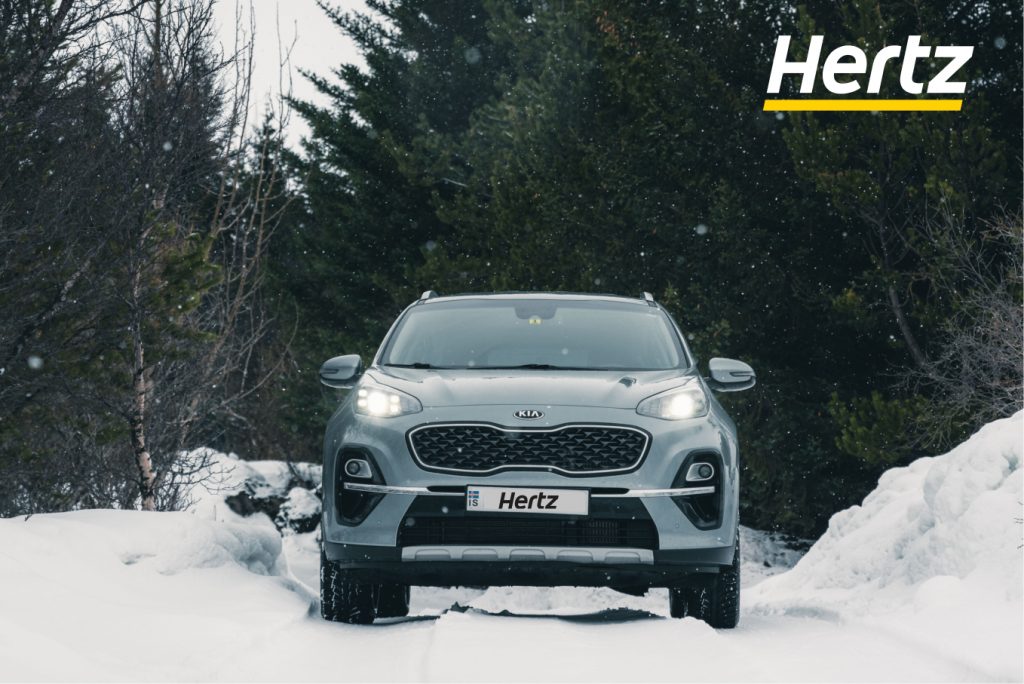 2. Luggage
Just because your rental car technically has enough seats for everyone doesn't mean it's big enough. You also need to think about how much luggage everyone is going to have and whether or not it is going to fit. Suppose you're coming in the winter and everyone is bringing warm clothes and outdoor gear, then you'll want an intermediate or full-size rental car at the minimum. This will ensure you have space for the luggage and everyone can fit comfortably.
3. Which route you're taking
While both the Golden Circle and Ring Road are almost entirely paved, we would still recommend different types of vehicles. The Ring Road is long, meaning you'll spend a lot of time in the vehicle, and comfortability is critical. You may also decide that you want to take some detours, such as visiting attractions on the F-roads, in which case you will legally require a 4WD vehicle. If you take the Ring Road, especially in the winter, variable weather conditions could make the roads slippery or snowy, meaning a 4X4 is definitely necessary.
For more information on the best rental car for your trip, check out these Iceland car rental tips.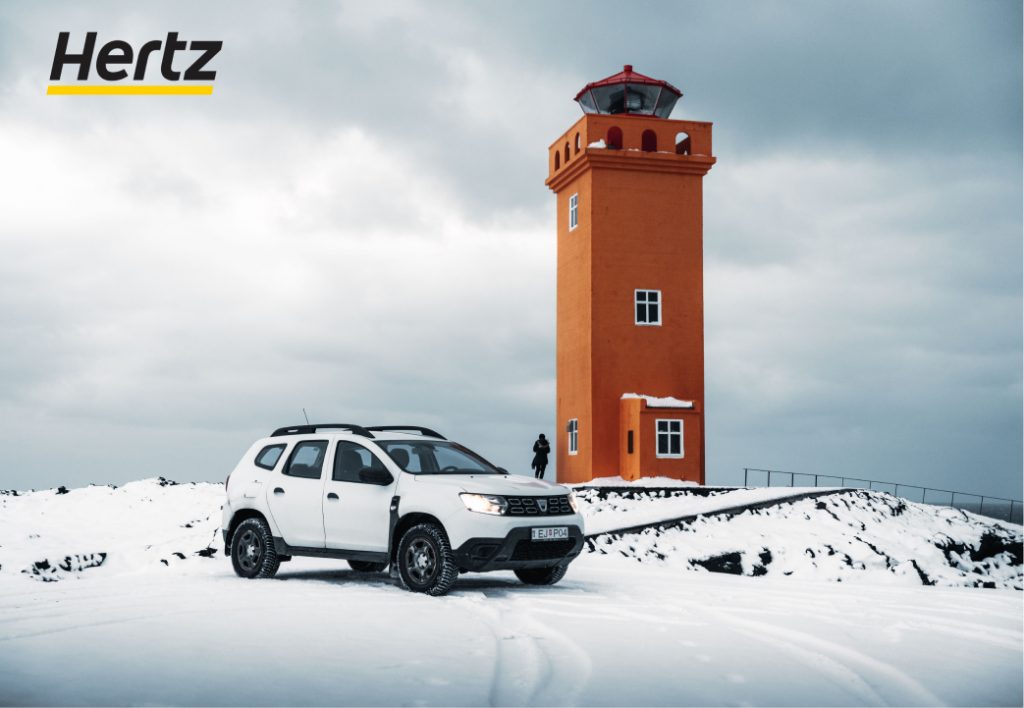 What can you see by visiting Golden Circle and Ring Road?
There are some fantastic attractions and locations you can see on both the Golden Circle and Ring Road routes. Let's look at some of the great sites accessible on each.
What to see in Golden Circle Iceland
There are 3 main attractions in the Golden Circle:
Thingvellir National Park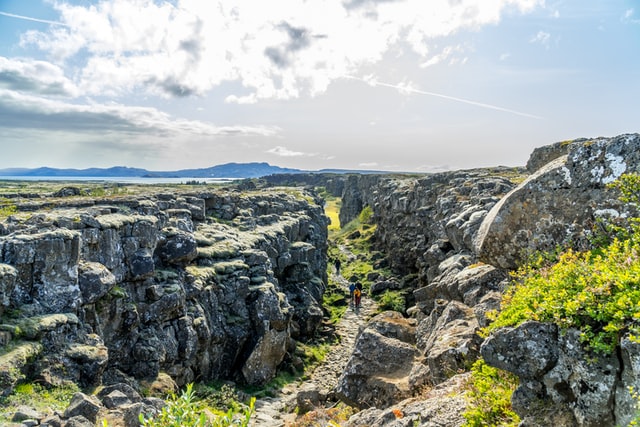 Thingvellir National Park has tons of activities for the outdoor enthusiast, including hiking, snorkeling, scuba diving, horseback riding, and visiting the waterfall and lake.
The Geysir Geothermal Area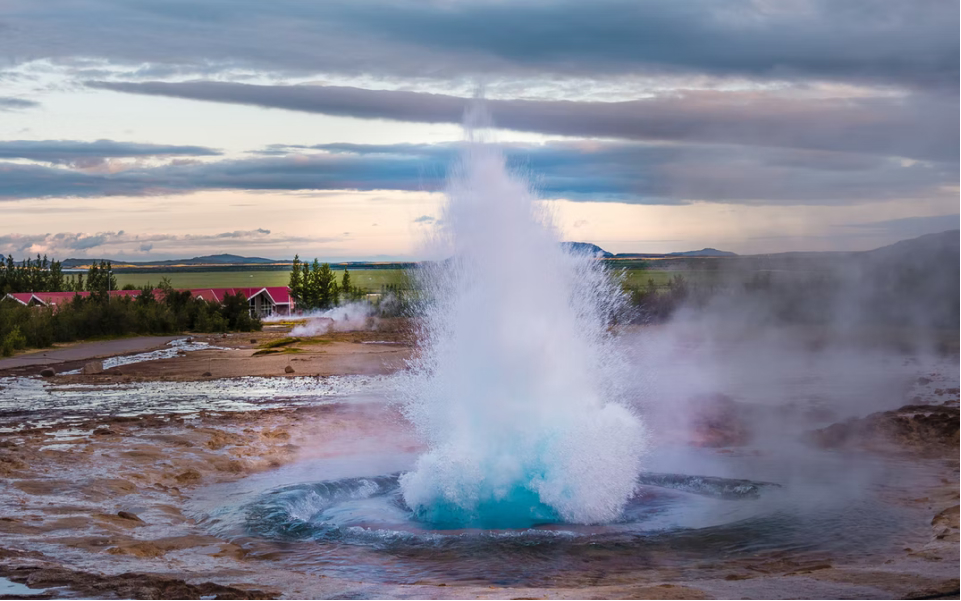 This is one of the most famous tourist spots in Iceland and is a geothermal area where visitors can see the natural phenomenon of geysers spraying hot water up to 100 feet into the air.
Gullfoss Waterfall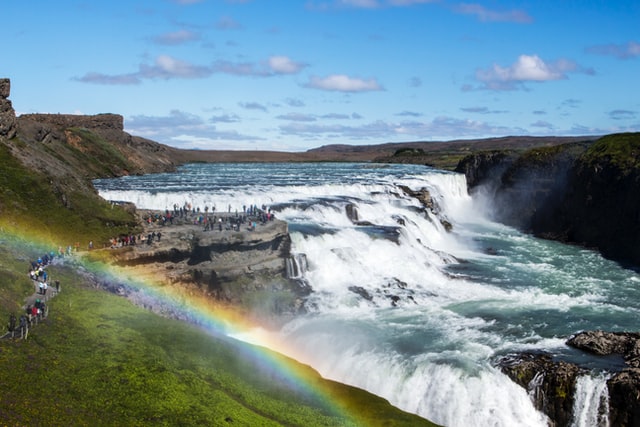 Gullfoss Waterfall is a tiered waterfall that is often considered the most beautiful and iconic waterfall in Iceland.
If you want to know more about the Iceland Golden Circle route in detail, we also have a detailed self-drive guide to the Golden Circle blog ready for you.
What to see in Ring Road Iceland
There are more than 30 attractions along Route 1 Ring Road. We have written a detailed driving guide about the Ring road of Iceland. Here we will highlight 4 of them for your reference:
Hveragerdi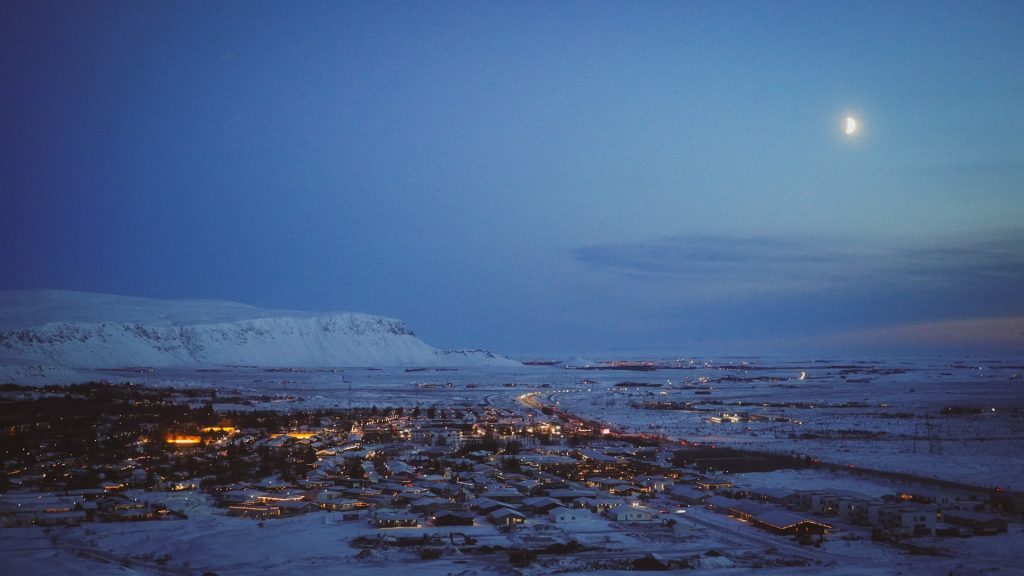 Hveragerdi is the town of the hot springs, with boiling underground rivers running just beneath the ground's surface. The natural heat is used to help grow fruits and vegetables in greenhouses throughout the year.
Skógafoss Waterfall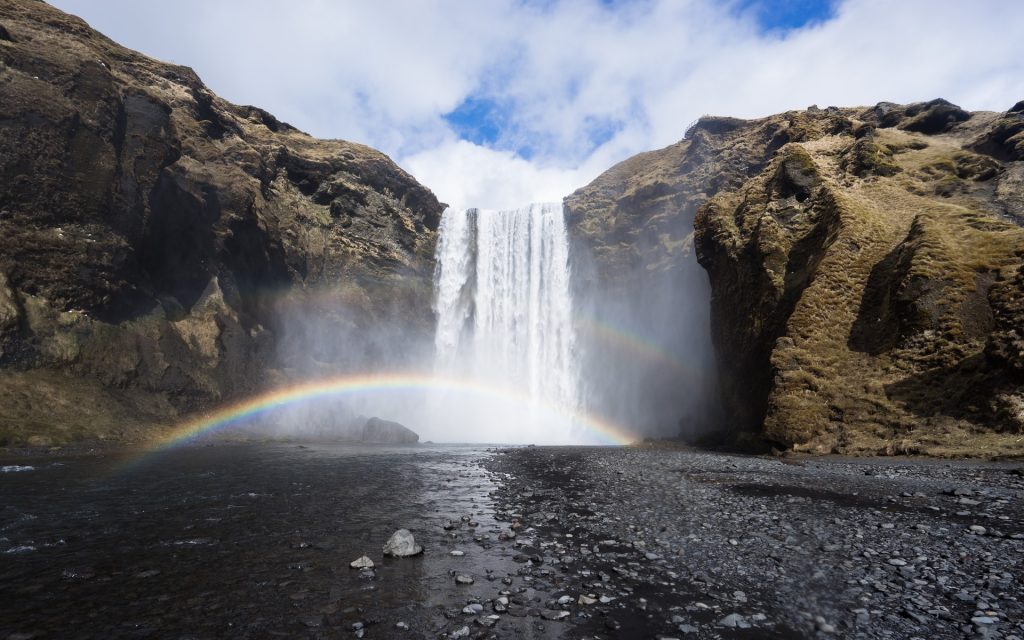 Skógafoss is one of Iceland's biggest waterfalls which is 25 meters in width with a 60-meter drop. It is actually possible to walk behind it during the summer, but avoid this during the winter as it can be dangerous due to falling icicles.
Hallormsstaðaskógur Forest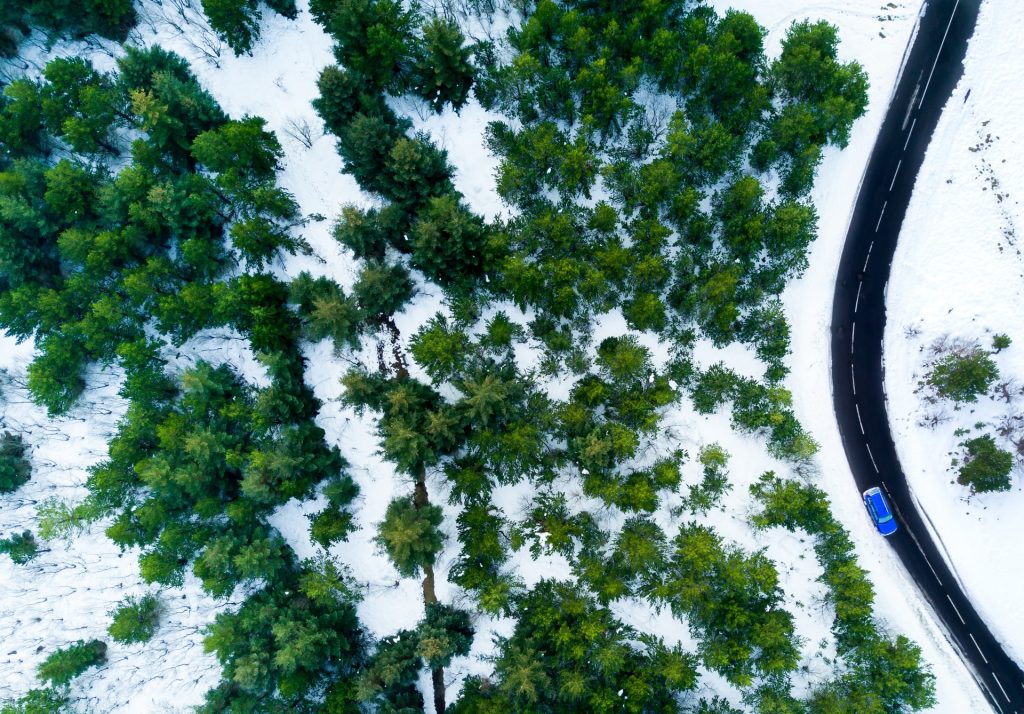 Hallormsstaðaskógur Forest is found in East Iceland and is the largest national forest in the country. You'll find over 40km of marked hiking trails, campsites, boat rentals, a hotel, and lots of birding opportunities inside the forest.
Hverfell Volcano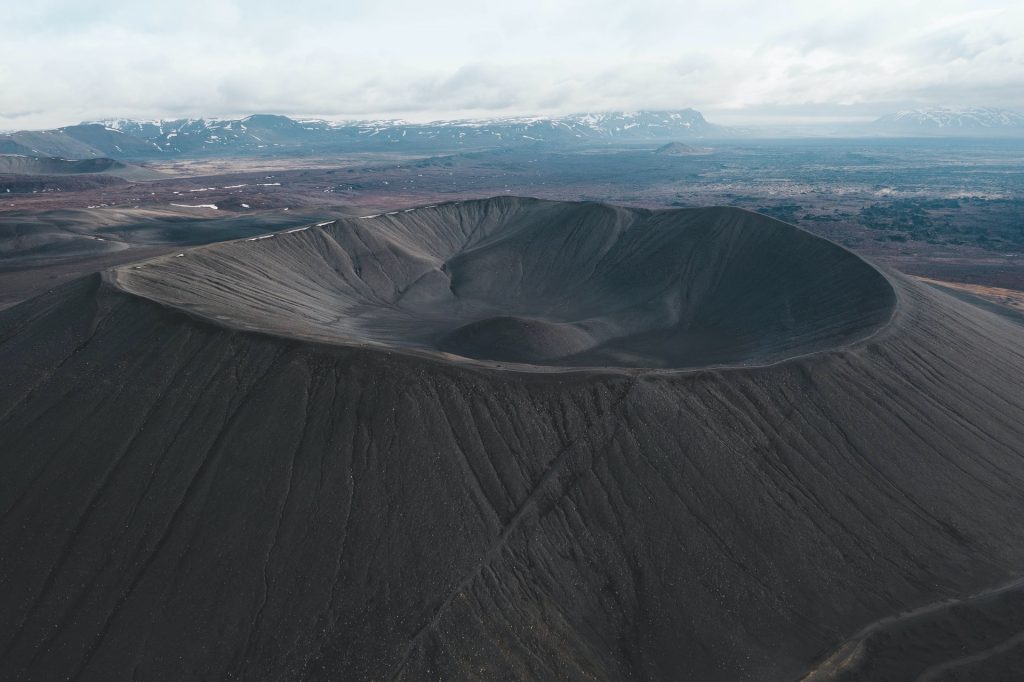 You'll find Hverfell Volcano on the Ring Road in north Iceland. It is a circular volcanic crater that is around 2500 years old. It's very impressive and considered one of the best-preserved craters in the world.
Don't forget to read the full Ring Road blog if you are interested in learning more about the Iceland Ring Road!
Can you see the northern lights when you visit Golden Circle / Ring Road
Iceland is known for being one of the best places in the world to get a glimpse of the northern lights. Luckily, you may see them on both the Golden Circle and the Ring Road if the time and conditions are right. You can find out more about the best ways to see the northern lights here.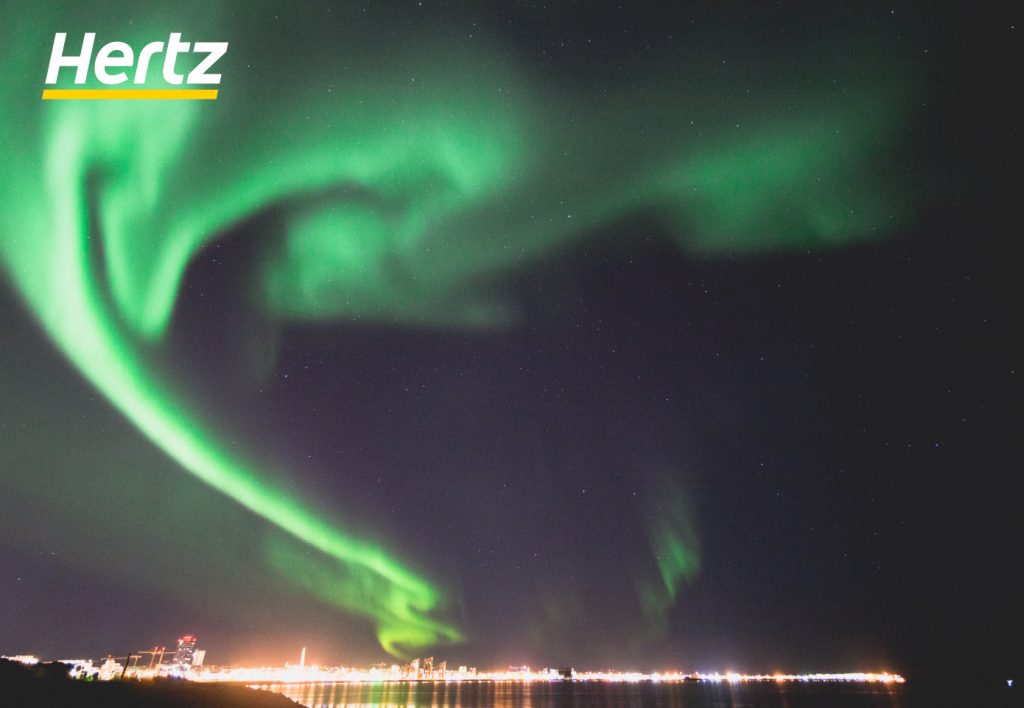 What is special about the Golden Circle / Ring Road? Is it worth it to visit?
Both the Golden Circle and Ring Road are worth visiting when coming to Iceland, and they are both great for different reasons. The Golden Circle gives you access to three of Iceland's most impressive sites in as little as one day. Even if you're unable to stay in Iceland for a long trip, you can still have a life-changing experience.
On the other hand, the Ring Road will allow you to leave no stone unturned when you visit Iceland. You will leave feeling fulfilled and like you have seen it all, but it's only doable if you have a week minimum to drive around Iceland.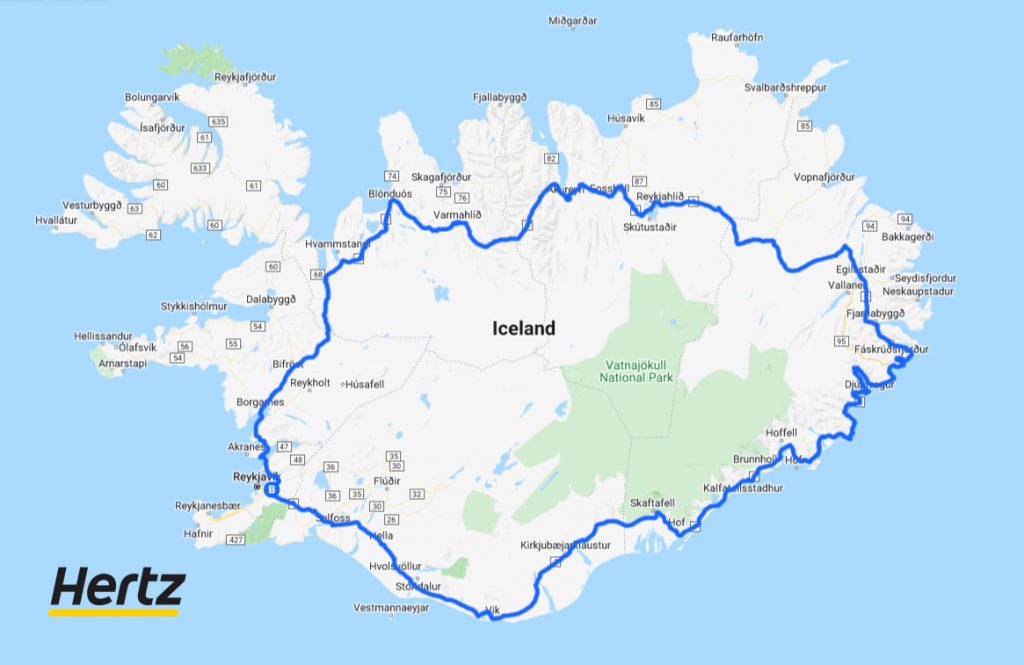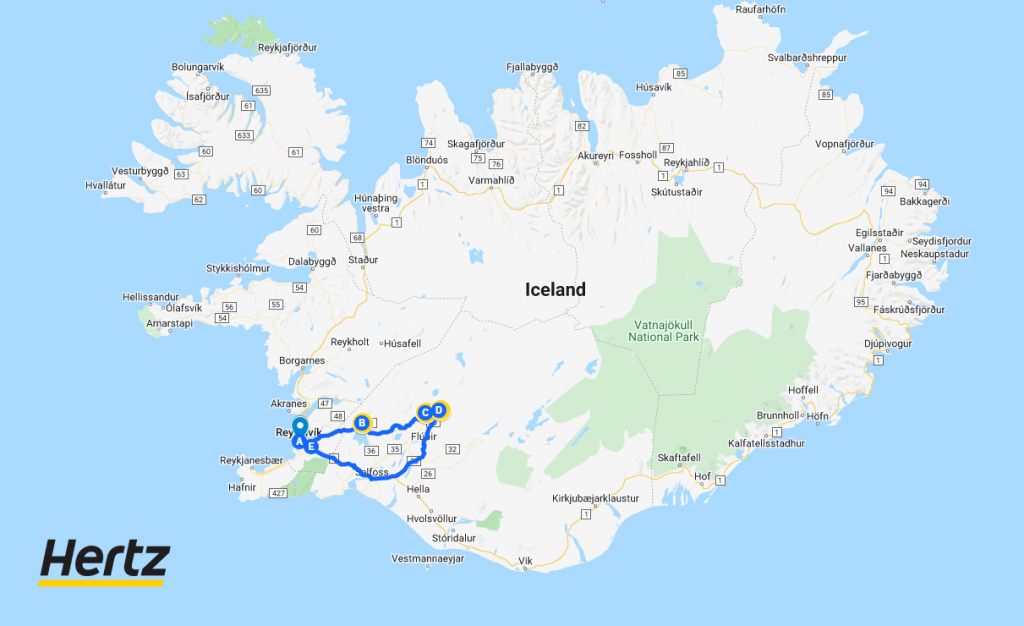 Which route suits you the best?
The route that suits you best will depend heavily on the length of your trip and what you prioritize when it comes to your travel. You might not even like the outdoors that much and just want to see some sites to check them off your bucket list. On the other hand, you might want to get as far into nature as possible for as long as you can.
Let's look at a few examples of what route would suit different people the best.
If you're a couple traveling to Iceland for a weekend, then the Golden Circle would be the best option.
If you're coming to Iceland in the middle of summer for a two-week vacation and want to see as much as possible, then choose the Ring Road.
If you're coming to Iceland in the middle of winter and are only interested in seeing the northern lights, choose the Golden Circle.
If you and your family are doing a summer camping trip for a week and want to immerse yourself in nature, choose the Ring Road.
It's important to note that the two routes are not contradictory. You don't necessarily have to pick one over the other. If you have enough time in Iceland, you may be able to do both the Golden Circle and the Ring Road. You'll need around eight days minimum to do that in the summer, or 12 in the winter.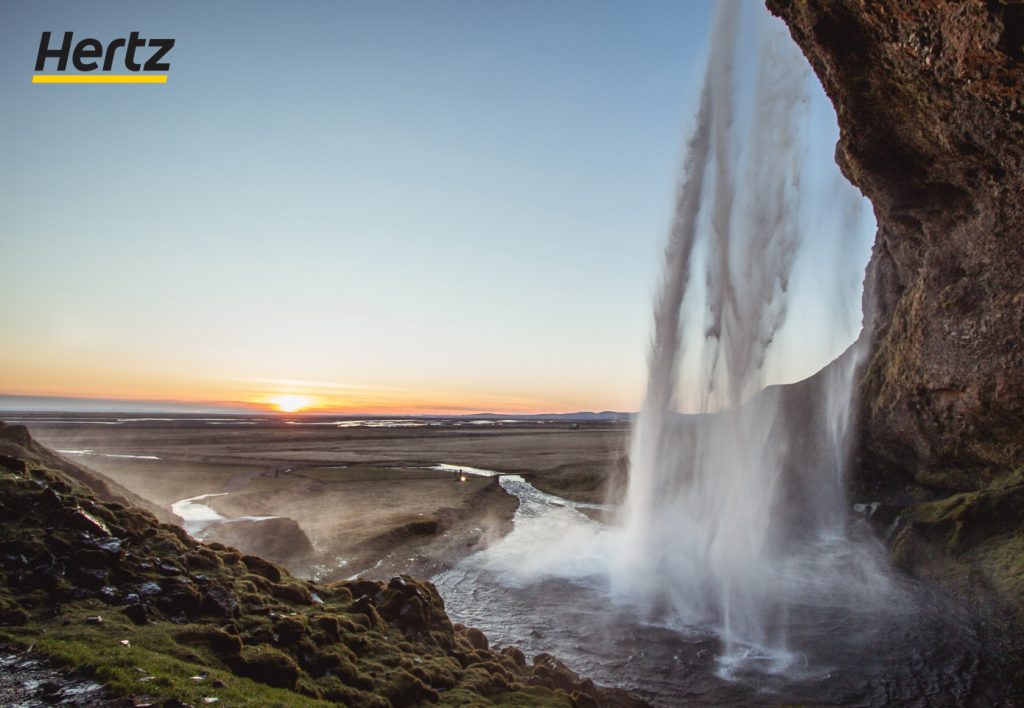 The great Iceland dilemma
Both the Golden Circle and the Ring Road have amazing things to offer travelers that visit Iceland. But one thing remains essential: having a vehicle to get around in. Booking a rental car online and in advance is the best way to ensure that you get the exact rental car you want for your trip on the days that you want it. There is a high demand for rental cars in Iceland, especially during the high season, so booking online will help you secure the perfect vehicle. Plus, you can pick it up right at the airport.
If you're having any trouble choosing a car for your Iceland trip or need more advice, please contact us via email at hertz@hertz.is.
Book your rental car with Hertz Iceland today!