June is the true beginning of the summer months in Iceland when the days become longer and the weather becomes milder, it is one of three (plus July and August) perfect time to visit Iceland.
Iceland generally has chilly temperatures throughout the year, but with the majority of attractions and activities being outdoors, the warmer temperatures and more predictable weather mean that June is a great time to visit.
If you're travelling to Iceland in June, which is the height of the busy season, it's more important than ever to plan in advance, as things like rental cars, accommodation and tours can become booked out quickly.
A road trip is the best way to experience the amazing natural wonders of Iceland. But what can you actually expect from Iceland in June? In this comprehensive guide to we'll cover everything from the weather and what to pack to the best rental vehicle options and must-see attractions. So, buckle up and get ready for an unforgettable adventure in Iceland!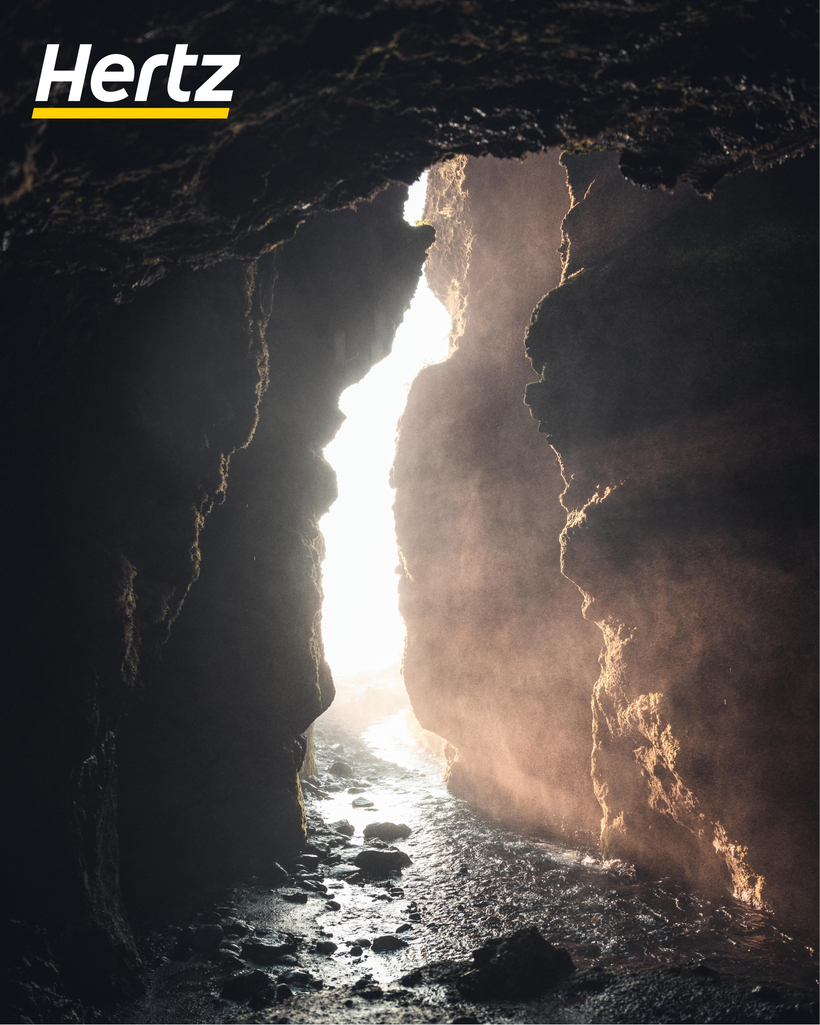 Table of content

The weather in Iceland in June
Iceland has optimal weather conditions in June. You won't need to worry about snow-covered roads limiting your access to attractions or freezing temperatures making you uncomfortable during hikes. The mild weather in Iceland in June means you'll have access to more parts of the country as F-roads become accessible, and camping becomes a more comfortable activity. Plus, you'll get the most sun of the entire year!
The average temperature of Iceland in June
The average temperature of Iceland in June ranges from 9°C (48°F) to 15°C (59°F), but it can warm up even higher.
Daylight in Iceland in June
Iceland has its longest day in the month of June, on the summer solstice when there are nearly 24 hours of sunlight. This is the best time to see the midnight sun, as even when the sun sets, it's still light outside, and the sun rises again only an hour or two later. So, make sure you bring a sleeping mask! In general, expect between 21 and 22 hours of sunlight throughout the entire month of June.
Can you see the northern lights in Iceland in June?
During the month of June, it's impossible to see the northern lights in Iceland. In fact, it's the worst month of the year to view them, BUT You are able to see the midnight sun in Iceland in June, which is also a great natural phenomenon to witness in Iceland.
The northern lights are best seen on the darkest, clearest nights. And since the sun never fully sets in June, you won't be able to see them no matter where you are in Iceland. Similar to stars, the northern lights are always there, you just need to right conditions in which to see them.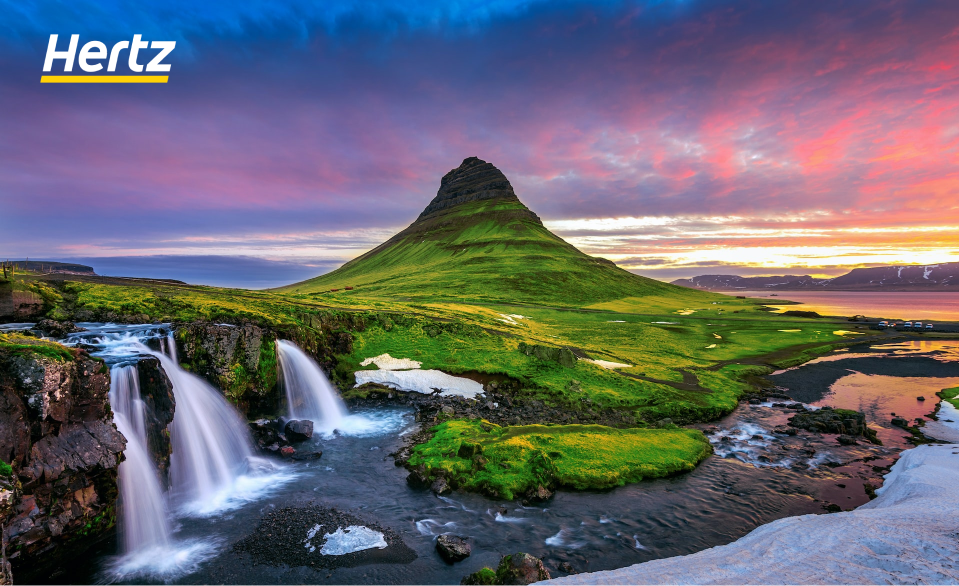 Is Iceland cold in June?
June is one of the warmest months in Iceland. It's the start of summer, and temperatures are warm enough that snow is almost entirely melted in most of the country. While it does dip to 9°C (48°F), this is still not cold when compared to other months of the year. And as long as you bring some warm clothing, you'll be very comfortable in these temperatures.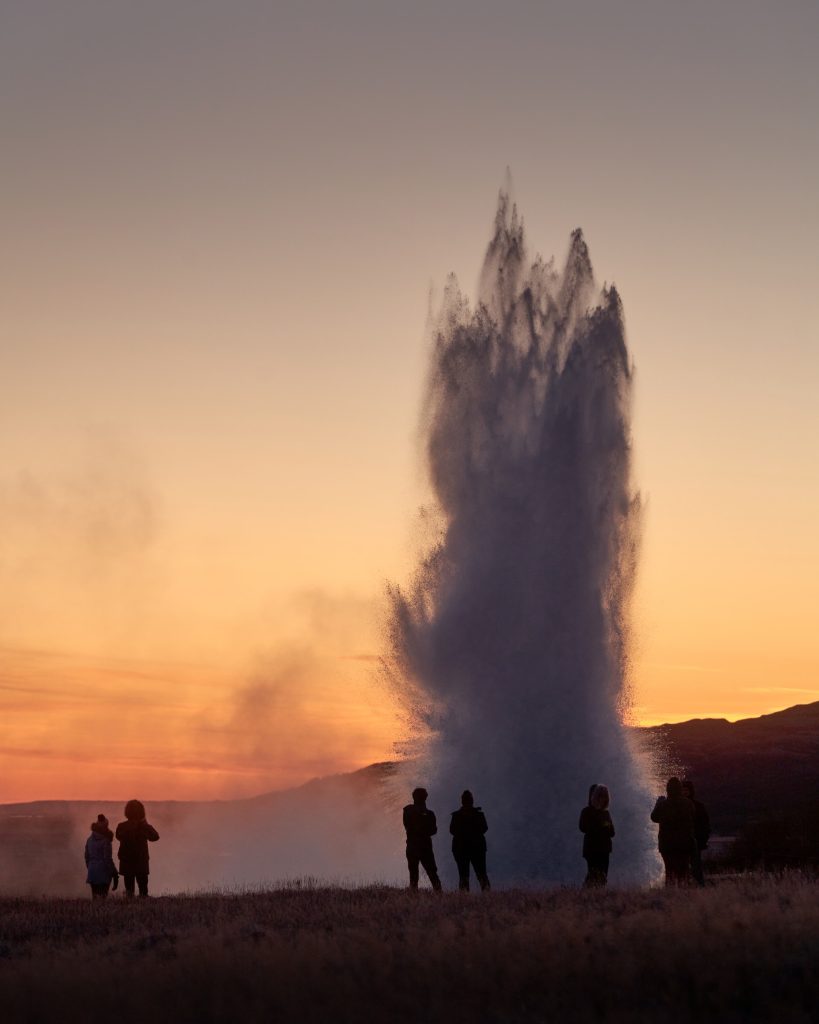 Packing list for Iceland in June
If you're visiting Iceland in June, here are the essential things you'll need to pack:
Raincoat/waterproof jacket
Sunglasses and sunscreen
Eyemask
Hiking boots
Swimsuit
Thermal layer (top and bottom)
Comfortable walking pants
Warm hat
Shorts and t-shirt
Cosy, breathable sweater
Check out our full Iceland packing list for everything you need to bring with you on your self-drive trip to Iceland.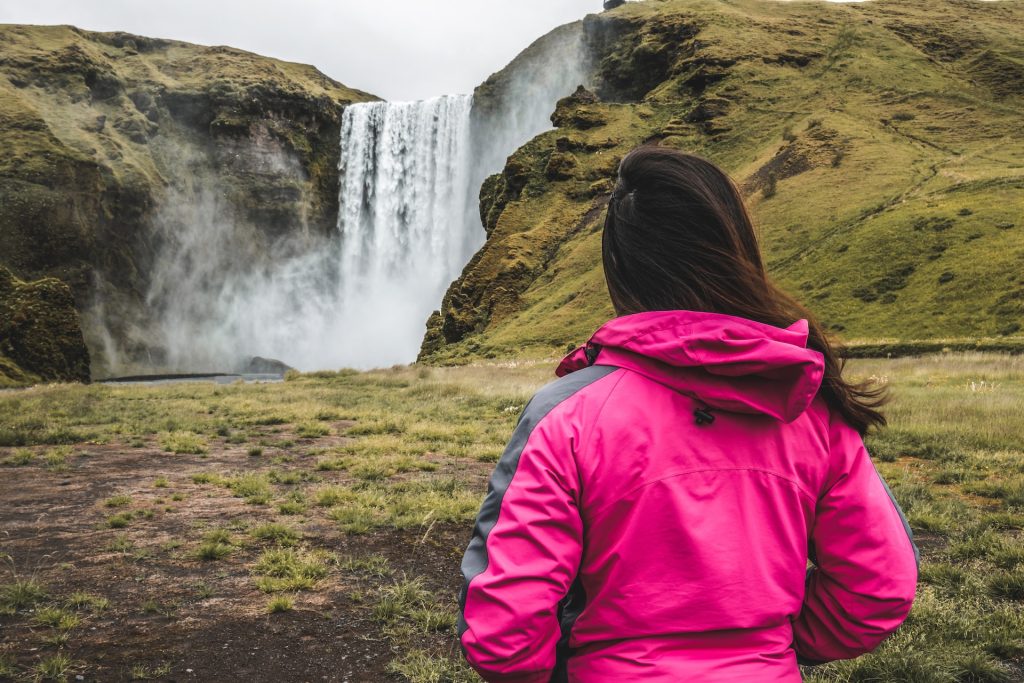 What are the road conditions in Iceland in June? Is it easy to drive?
The road conditions in Iceland in June are some of the best in the entire year. The snow is melted, revealing many routes that may have been inaccessible during the winter and spring. June is a time when you can drive the F-roads and the Westjords, provided you have a sturdy 4X4 rental vehicle. Main routes, like the Ring Road in Iceland and Iceland Golden Circle, are very easy to drive and navigate during June, making them the most popular option for road trippers.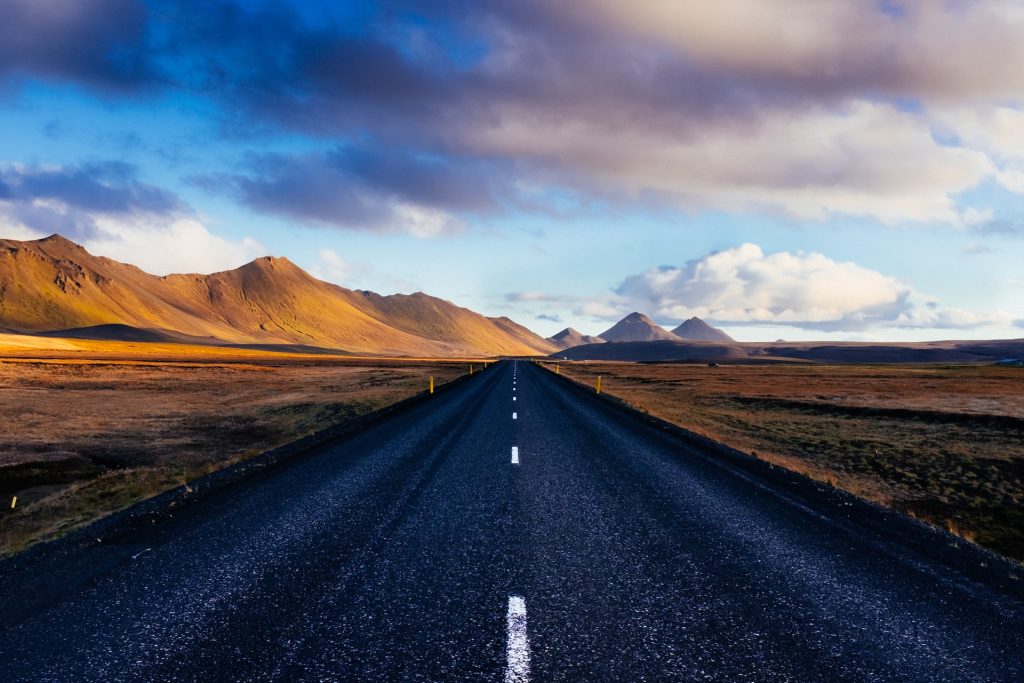 Is June in Iceland a good time to self-drive?
June in Iceland is a great time to visit and self-drive Iceland, which is why it's one of the most popular months for tourists. All the roads in Iceland should be accessible during June, giving visitors the flexibility to create customized Iceland self-drive itineraries based on what they want to see most.
Also, self-driving Iceland in June means that you have more options when it comes to rental cars. Where in the winter, you will definitely need a 4X4, during the summer, you can still drive safely on the majority of the roads with a compact, economy or intermediate rental vehicle. It will mostly depend on your group size and how much luggage you plan to bring. You'll also have the ability to rent a campervan and camp around the island on your self-drive trip.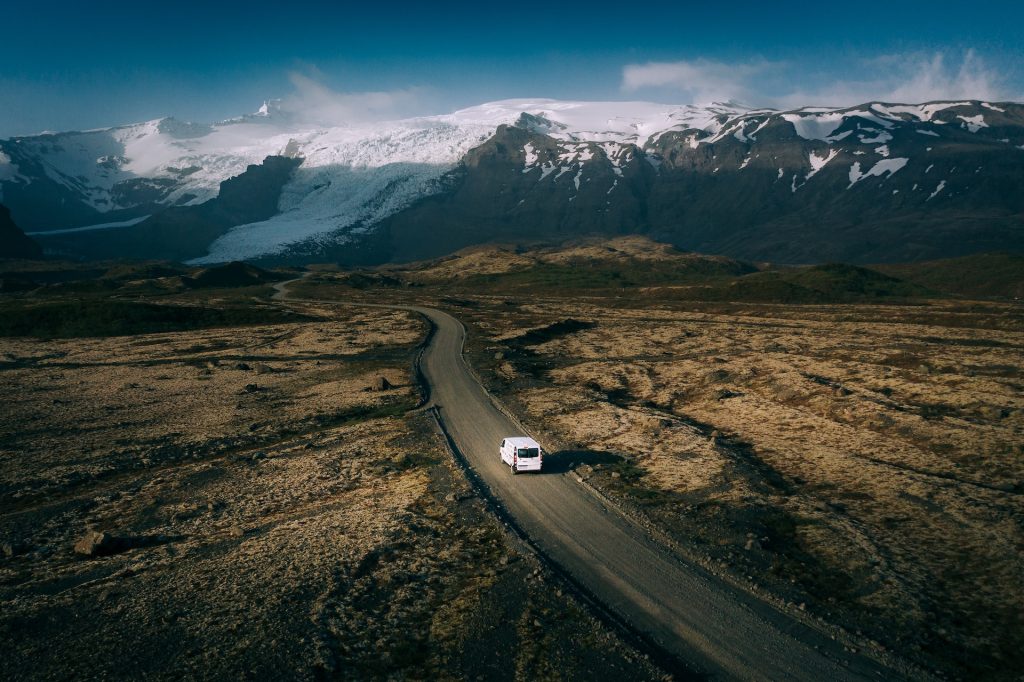 Top things to do in Iceland in June
For visitors to Iceland in June, there's definitely no shortage of things to do since you won't be limited by the weather. But there are some attractions and activities that you don't want to miss. Here are our top recommendations for things to do in Iceland in June:
I. Self-drive along the Ring Road
The Route 1 Ring Road is the most popular route for a self-drive tour of Iceland. This 1333km loop takes visitors through all of Iceland's hotspots, allowing you to tick off many of Iceland's top attractions without any big detours.
In one shot, you could technically make it all the way around the Ring Road in 16 hours. But that doesn't include stops. We'd recommend giving yourself 7+ days to fully enjoy everything that the route has to offer. There are many small towns where you can stop and spend the night along the route or campsites for those with campervans or tents.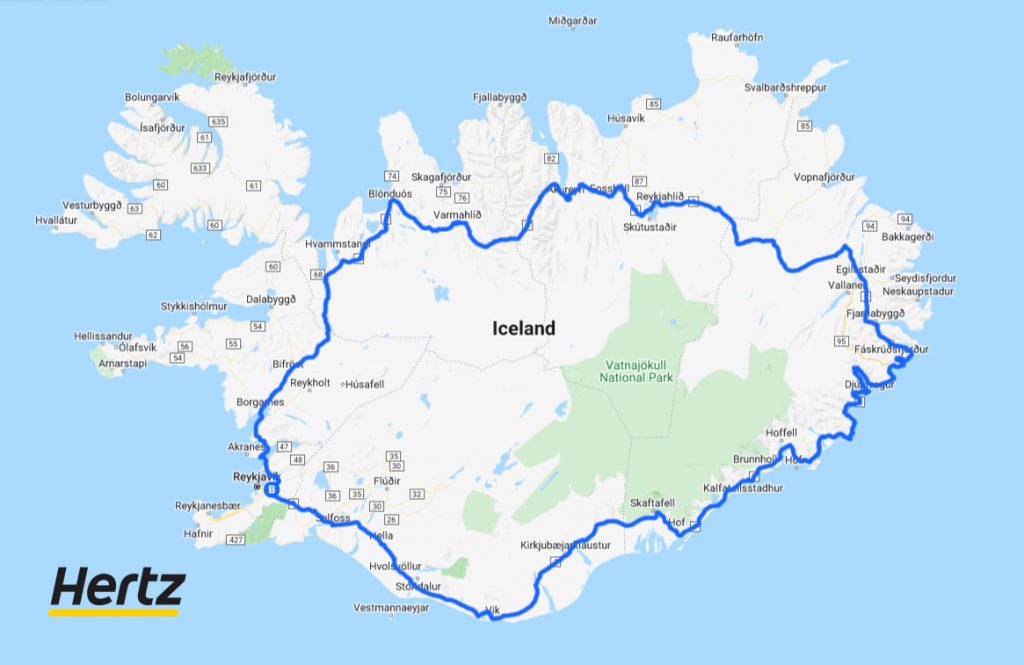 During the summer, this well-maintained and almost fully paved route is very easy to drive and accessible with most rental vehicles. Some of the top attractions we'd recommend adding to your list while self-driving along the Ring Road include:
We also recommend taking the slight detour off the Ring Road to visit the Snaefellsnes Peninsula, where you can see volcanos and waterfalls along Iceland's beautiful coastline.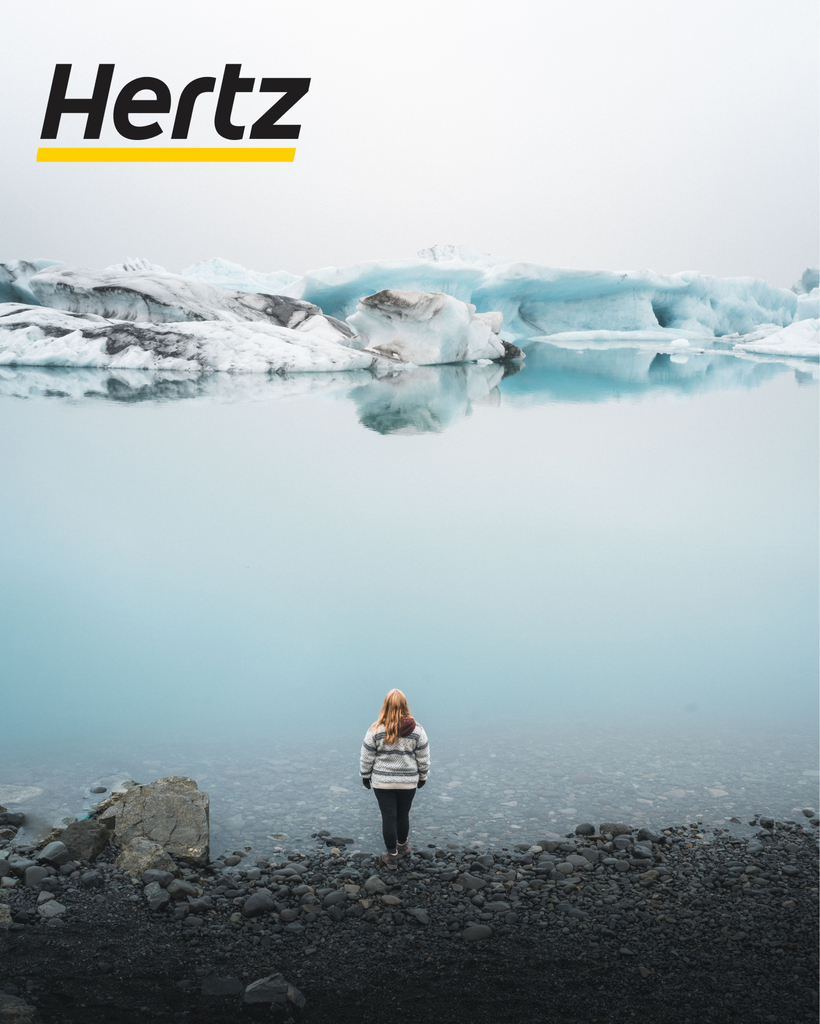 II. Best time of year to take part in outdoor activities!
The majority of attractions in Iceland are outdoors. Its incredibly unique and otherworldly landscape is what brings well over a million tourists to the country each year. But when you're outside for the majority of the day hiking glaciers and exploring waterfalls, the weather can make a big impact on your experience.
This is why June is the best time of year to take part in outdoor activities. Not only is it warm, but with almost 24 hours of sunlight, you can fit much more into your day. Here are some of the top outdoor activities that you don't want to miss when visiting Iceland in June:
1. Glacier hiking
Glacier hiking in Iceland during the summer is an exciting adventure that provides spectacular views of the country's natural wonders. Some of the best places for glacier hiking in Iceland include Sólheimajökull, Vatnajökull, and Langjökull, where you can witness breathtaking views of craters, waterfalls, and vast lava fields.
The hikes offer a unique opportunity to explore and learn about the formation and history of glaciers, and most of them are not overly challenging, so they are accessible to all groups. Also, keep in mind that you'll have to book a tour with a professional guide to hike the glaciers and wear the appropriate gear, including crampons, to prevent slipping.
Recommended glacier hiking tours: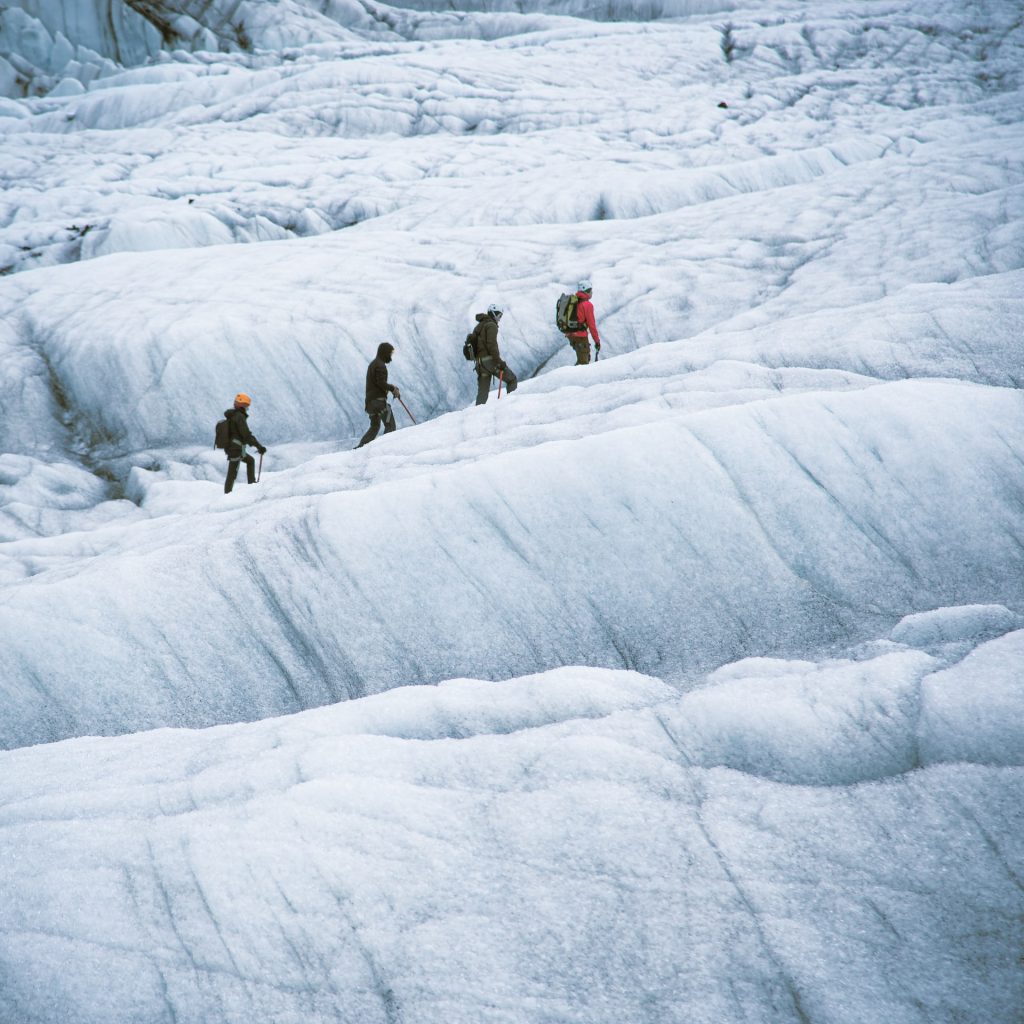 2. Snorkelling between the tectonic plates
One of the most unique activities you can take part in during your Iceland trip is snorkelling between continents and the tectonic plates. At the Silfra fissure in Thingvellir National Park, visitors can put on drysuits and snorkel or dive right between the North American and Eurasian tectonic plates along the Mid-Atlantic ridge. The water is so clear there is visibility down to 100 meters! While you're unlikely to see many fish in the chilly waters, it's an experience you can't have anywhere else.
Recommended snorkelling tours in Iceland: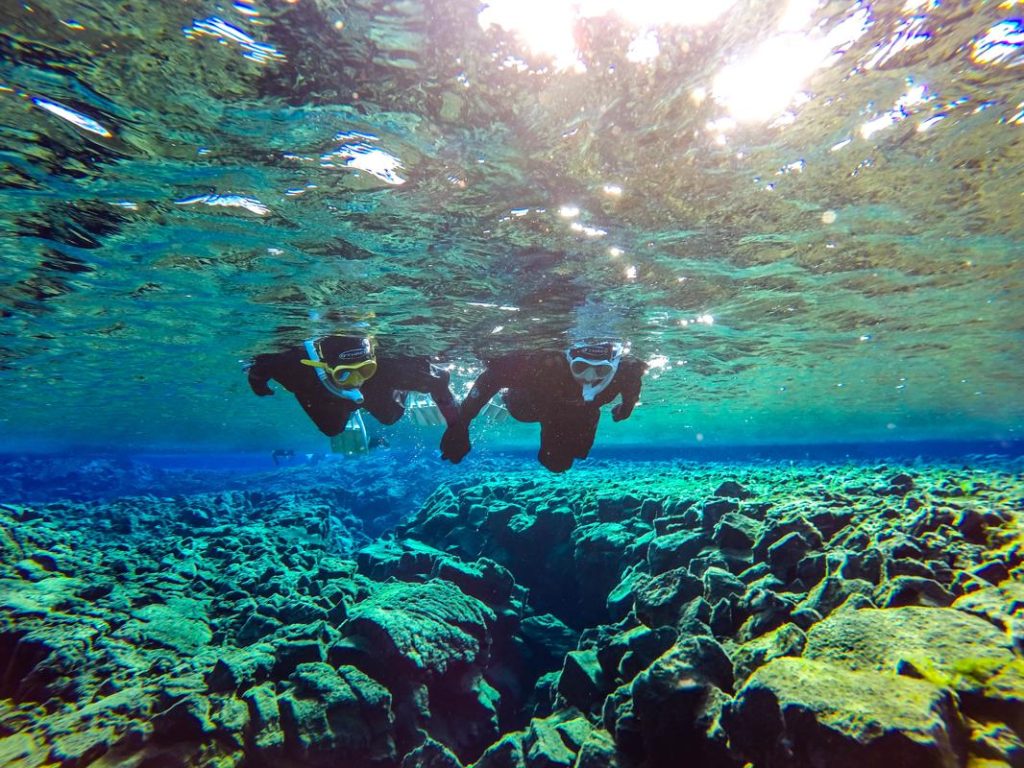 3. Icelandic horseback riding
The Icelandic horse is essentially the mascot of Iceland. These sturdy and shaggy horses are calm and gentle, with a fifth gait that sets them apart from other horse breeds.
You can book a horseback riding tour and experience Iceland from a different vantage point as you ride through the open countryside. There are many options for families with kids and longer rides with views of glaciers and volcanoes. You can even ride on the beach.
Recommended Horse Riding tour in Iceland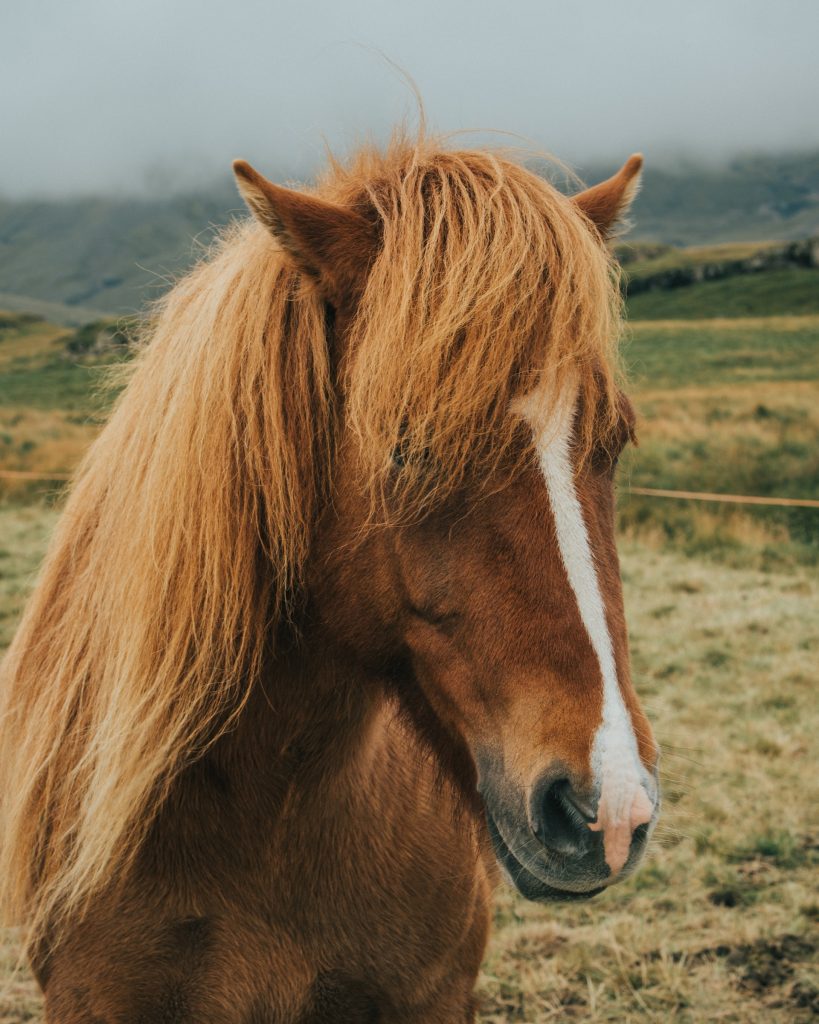 4. Snowmobiling
Even during June, Iceland will still have snow on the glaciers, where the snow stays year-round. And one of the coolest ways to experience the glaciers is via snowmobile. The most popular destinations for snowmobiling in Iceland are the Langjökull and Vatnajökull glaciers, where visitors can enjoy the thrilling experience of snowmobiling across the glaciers.
Vatnajökull is the largest glacier in Europe, which offers stunning views of the surrounding mountains and valleys. Additionally, there are snowmobiling tours available in various parts of the country, including the Westfjords and the northern regions of Iceland.
Recommended snowmobiling tour in Iceland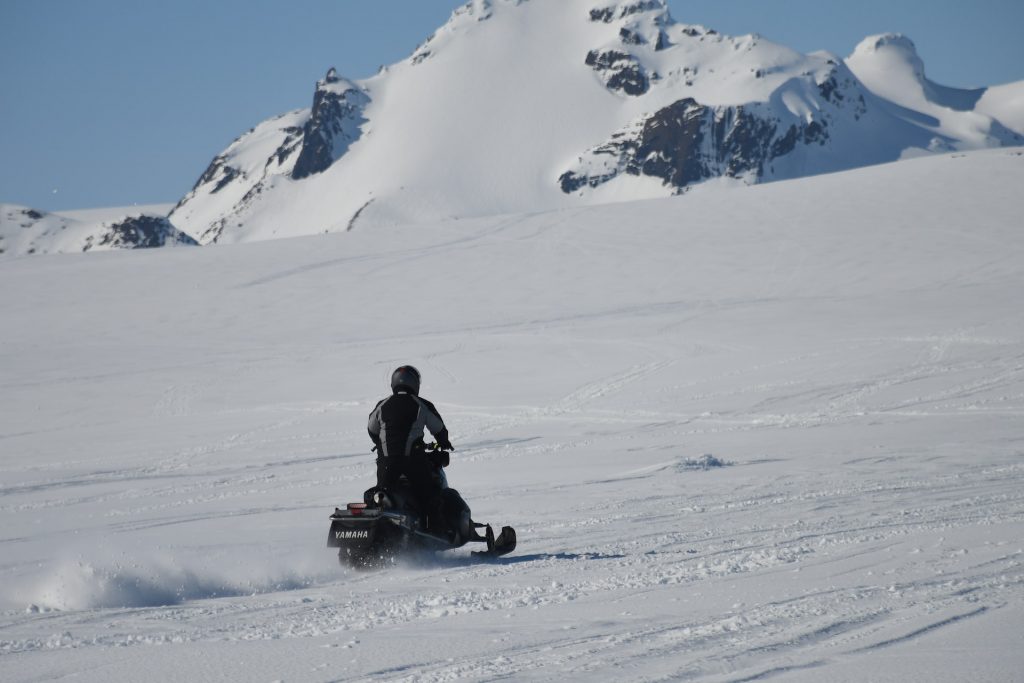 III. Go inside the volcano
Yes, you read that correctly. In Iceland in June, you can visit one of Iceland's volcanoes and actually explore inside! About 30 minutes outside of Reykjavik, you'll find Thrihnukagigur volcano, a dormant volcano which has its last eruption over 4000 years ago.
The crater is 700 feet deep, and visitors will be lowered via cable lift into the centre of the volcano. The tour involves a 3.5km hike to the volcano, which takes about 45 minutes. You then spend 40 minutes in the volcano, followed by a 45-minute hike back. This is a one-of-a-kind adventure that you can only experience during the summer in Iceland.
Inside the Volcano official tour:
IV. Bird and animal watching (whales and puffins)
June in Iceland is one of the best times of year to enjoy some of Iceland's incredible wildlife. Especially whales and puffins! There are many different types of whales that call Iceland's waters home, including humpback, minke and orcas.
Some of the best places to see whales in Iceland include the waters around the Snæfellsnes Peninsula, Húsavík, and the Westfjords. Whale-watching tours are available from several coastal towns, with experienced guides leading visitors to the best spots for sightings.
Puffins are known for their colourful beaks, and distinctive waddles and many visitors hope to see them when visiting Iceland. Some of the best places to see these adorable seabirds in Iceland in June include the Westman Islands, the Dyrhólaey peninsula, and the Snaefellsnes Peninsula. Visitors can take guided tours that take them on scenic coastal trails to reach the birds' nesting sites, where you can observe them in their natural habitat.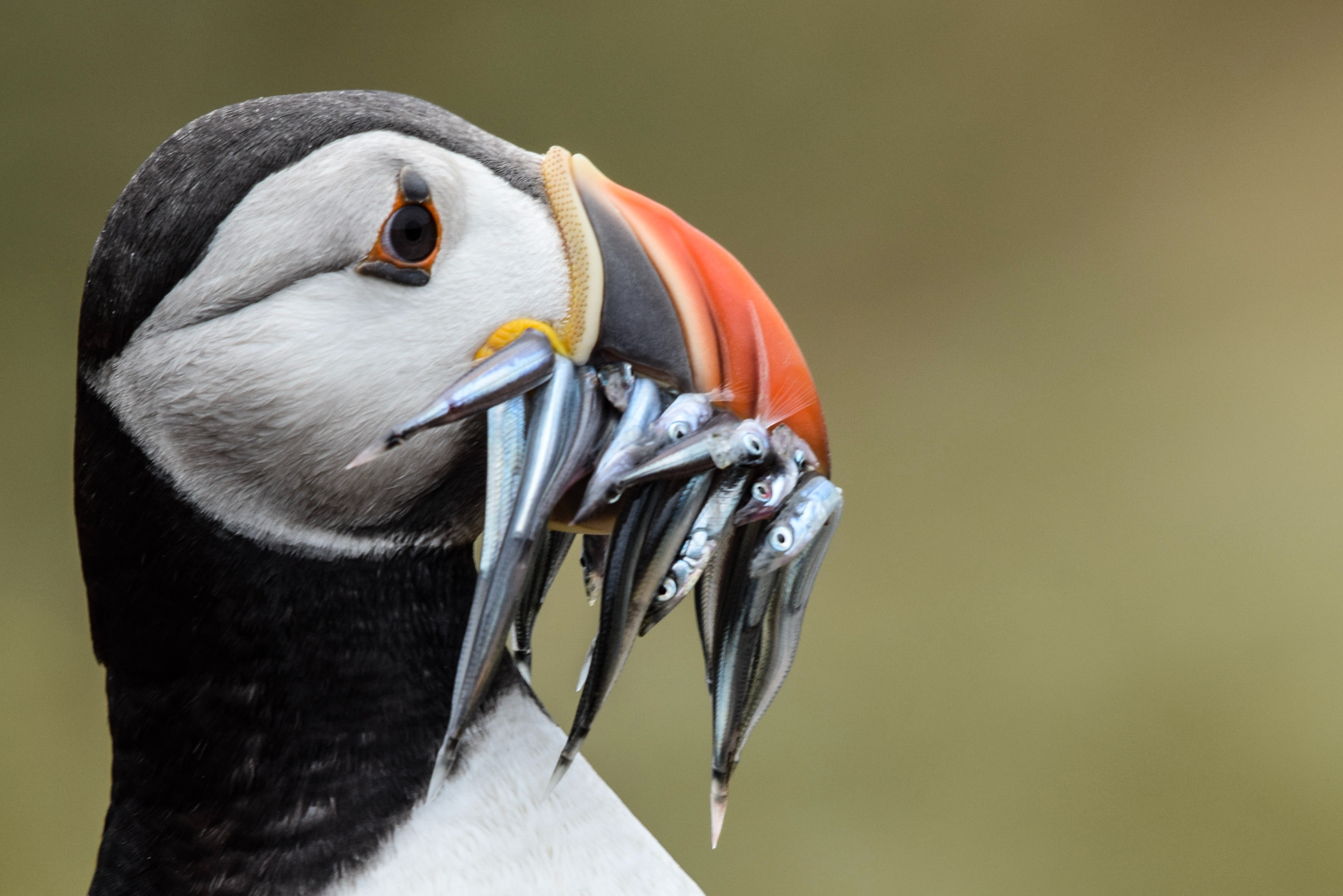 Local festivals in Iceland in June
During the month of June, there are many festivals taking place in Iceland that will allow visitors to tap into the local culture of Icelandic people. Here are some of our favourites:
Iceland's Independence Day (June 17)
June 17th is Independence Day in Iceland, which celebrates the day Iceland became independent of Denmark and established the Republic of Iceland back in 1944. Reykjavik comes alive with a parade on Laugavegur, the main shopping street, and vendors selling hot dogs, ice cream and candy. But there are also smaller celebrations in villages around the country.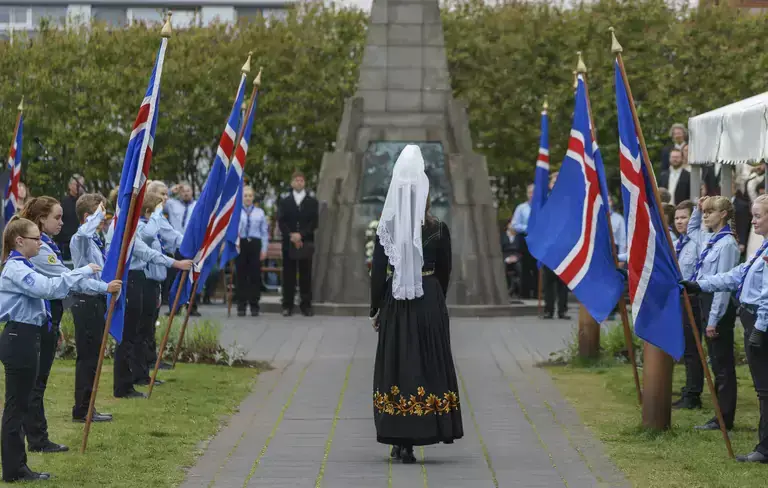 Fisherman's Day in Reykjavik
In early June, Icelanders celebrate Fisherman's day, which honours the fishing industry that has been so pivotal in the country's culture and economy. Most of Iceland's towns are harbour towns, where fishing plays a big role in the livelihood of the communities.
On this day, fishermen come to port, honour lives lost at sea, and spend time with their family and friends. Now, Reykjavik holds a festival all weekend long called The Festival of the Sea, where you'll find live music and food vendors. Plus, the Reykjavik Maritime Museum is free to visit on Fisherman's Day.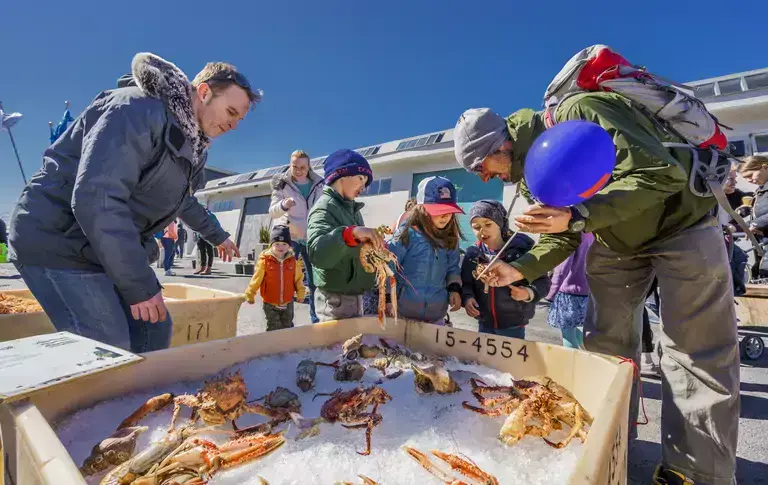 Viking Festival in Hafnarfjörður
Viking culture is part of Iceland's history, and on the second weekend in June, you can experience this first-hand in Hafnarfjörður town at the annual Viking Festival. It's hosted at the Viking Village, where you'll find a Viking market where you can purchase traditional Viking goods like silver jewellery, leather and fur items and even swords. In classic Viking style, they roast lamb, do fighting demonstrations and share stories about the history of Vikings.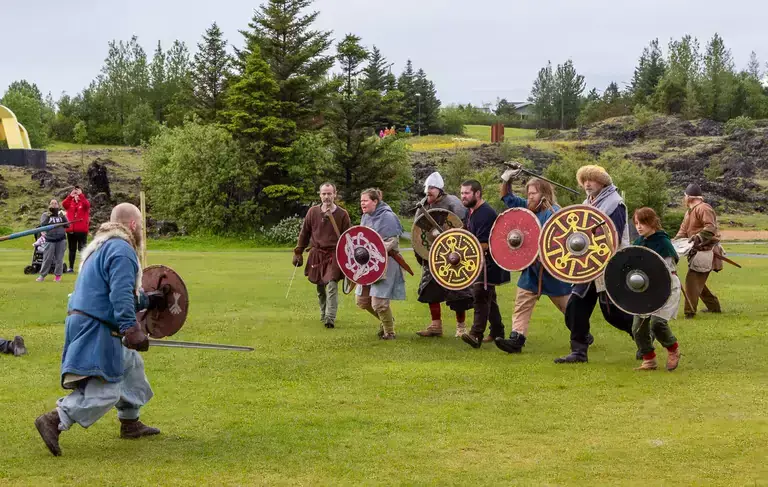 Picture of Iceland in June
Here is what you can expect Iceland to look like when visiting in June: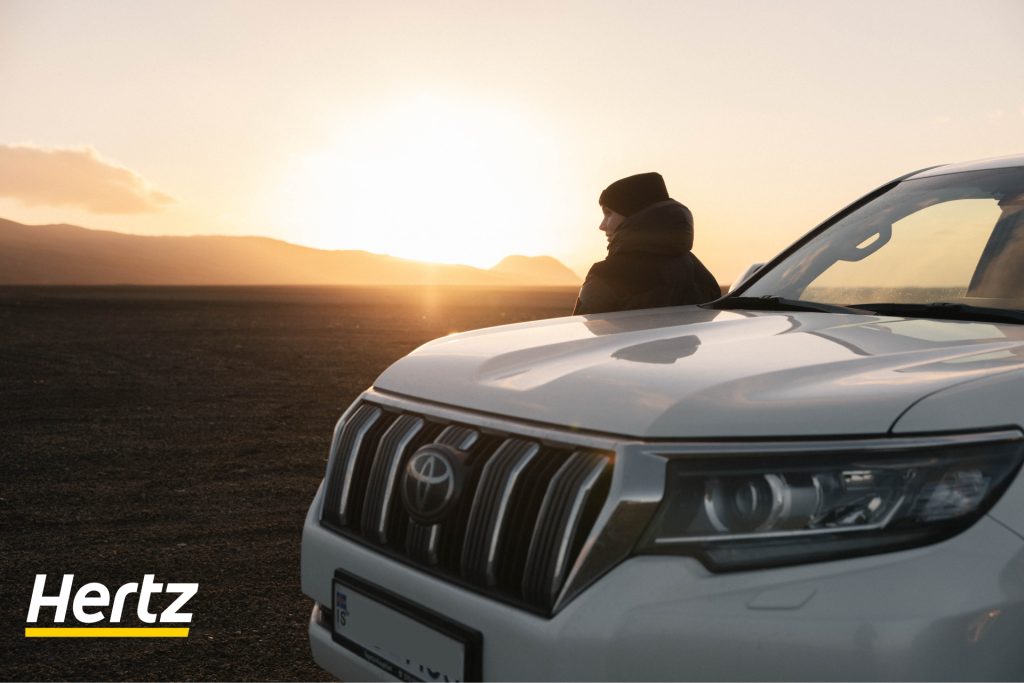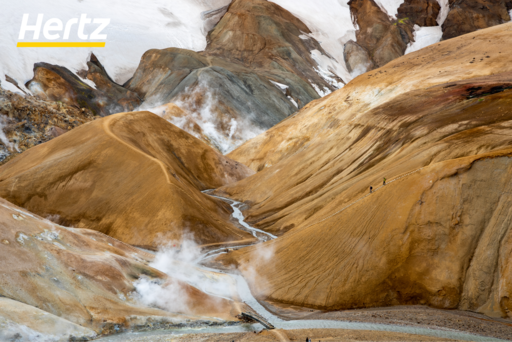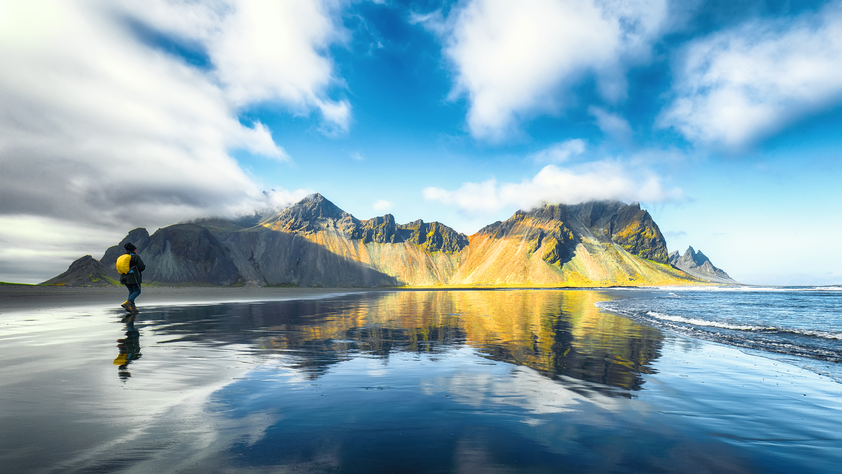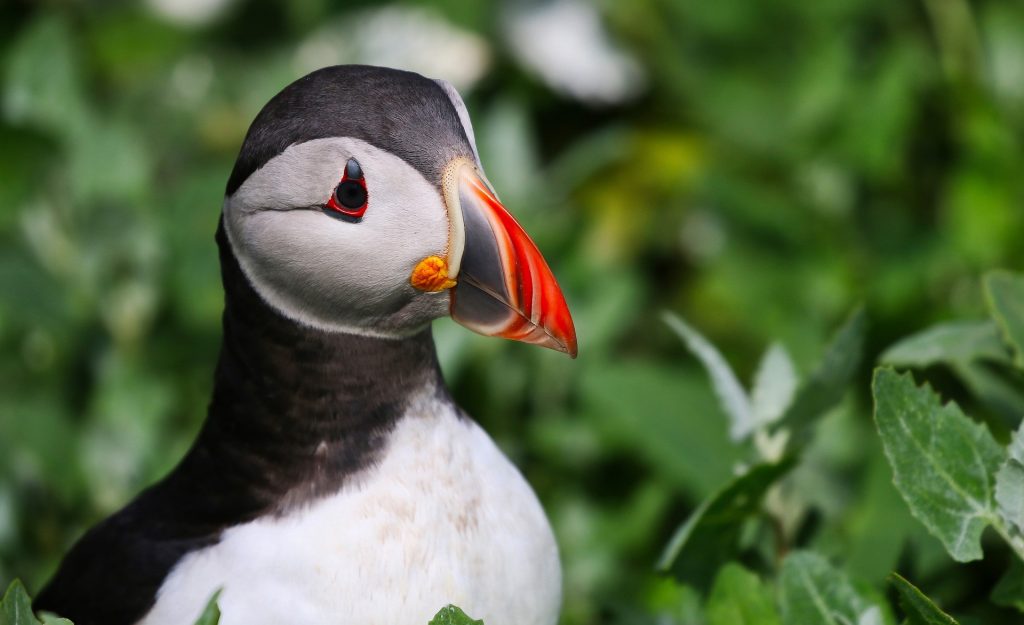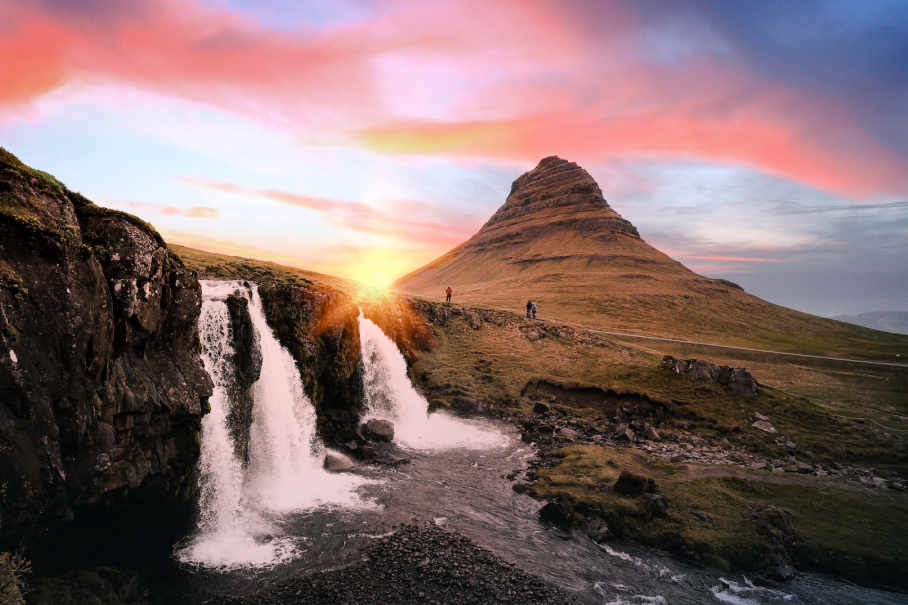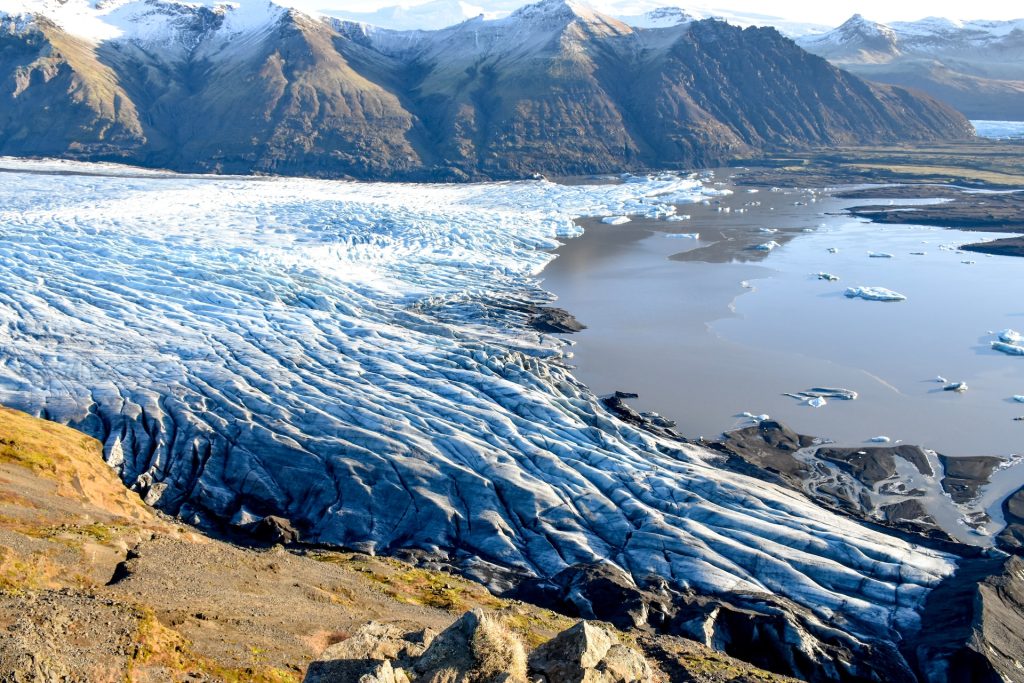 Iceland in June: The Self-Drive Travel Guide
June is one of the best months to visit Iceland, as tourists have access to all of Iceland's amazing attractions and natural landscapes. Without the risk of snowstorms and snow-covered roads interrupting your itinerary, you'll be able to tick all your top activities off your list.
And with the long hours of daylight, you can squeeze more into your days! As the summer is the height of tourist season in Iceland, it's important that you book aspects of your travel in advance to ensure there is adequate availability for your group.
This includes booking flights, accommodations, tours and your rental car online and in advance. Not only will this help you secure the best price, but it will also ensure you're fully satisfied with your trip. Book your rental car today with Hertz Iceland for your trip to Iceland in June!