The midnight sun is one of those phenomena only experienced in a few parts of the world. Iceland is one of the best places to enjoy this as the extended daylight provides even more time to enjoy the country's natural attractions, it has also been a reason for some tourists visit Iceland during summer.
The midnight sun takes place during the time of the summer solstice when the moss turns green, the lupins bloom, and the magical Icelandic highlands become open and accessible. Iceland experiences nearly 24 hours of daylight during this time, so make sure you bring a sleep mask! Icelanders have many traditions that surround this annual event.
With the warmest temperatures of the year, many tourists visit to enjoy the experiences Iceland offers during this time. In this article, you'll learn everything you need to know about the midnight sun in Iceland, what activities are available, and how to experience it to the fullest with a rental car.
Related links: Everything about Iceland; Avaliable rental cars in Iceland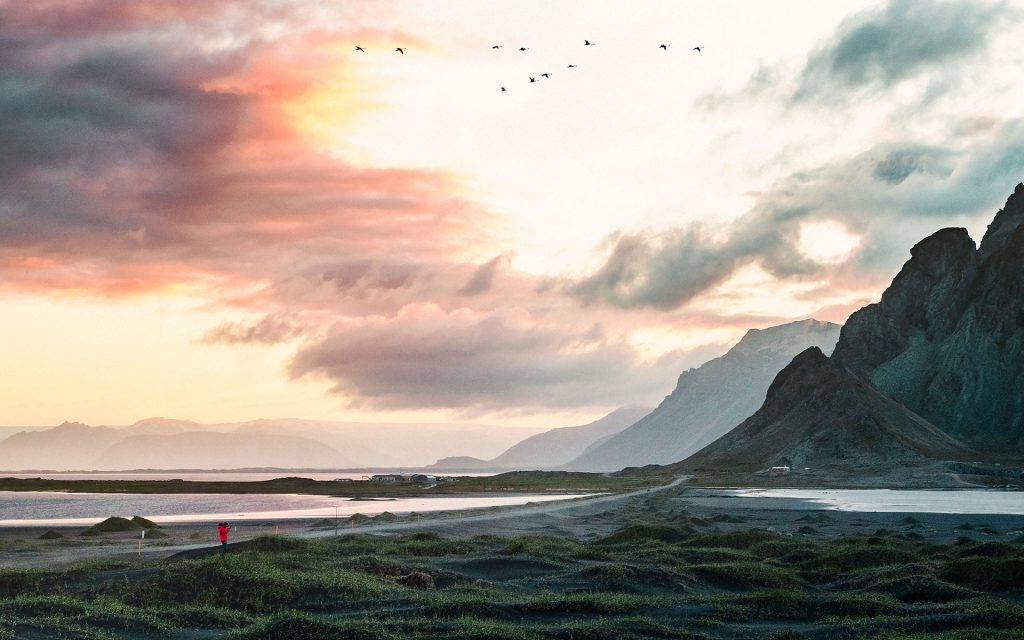 Table of content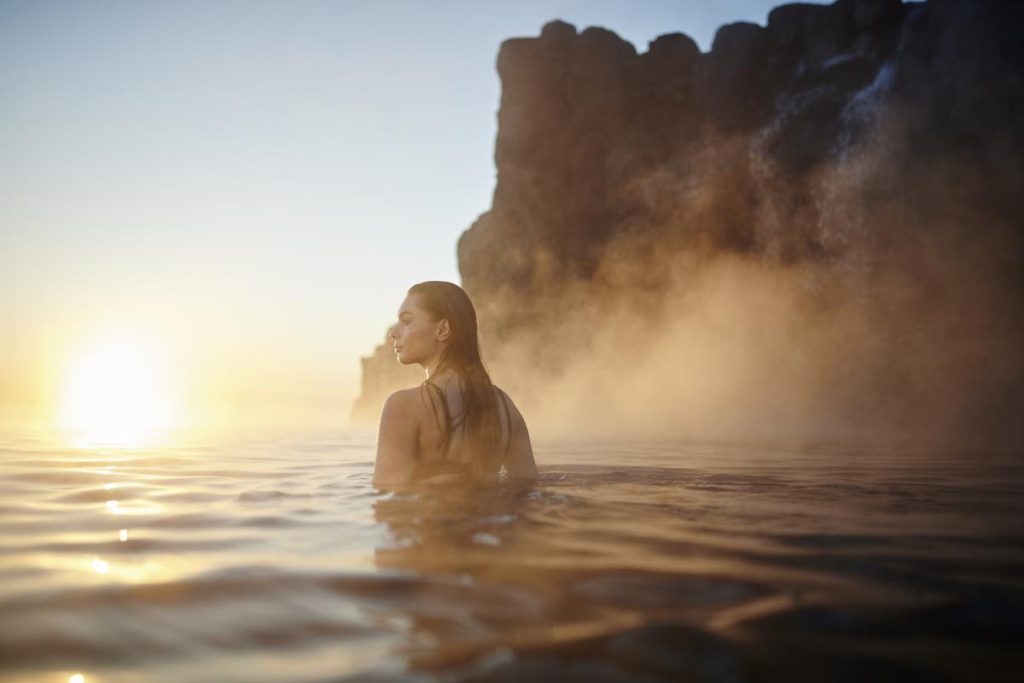 What is the midnight sun?
The midnight sun is essentially what it sounds like. It's a time of the year when the sun never fully sets, and it's still light out at midnight. The longest hours of daylight are experienced during the month of June, when even though there are technically 21 hours of measured sunlight, the sun is already rising again just as it's set.
The midnight sun can be experienced as early as late April and as late as the end of August. The skies turn a beautiful mix of orange, pink, and red, making a beautiful backdrop for many of Iceland's natural landscapes and attractions.
When is the longest day in Iceland?
21 of June is the longest day in Iceland every year. And you can see the midnight sun in Iceland between 15 and 30 June, in general, you can see the lightness in the sky at midnight if you visit Iceland between May and July.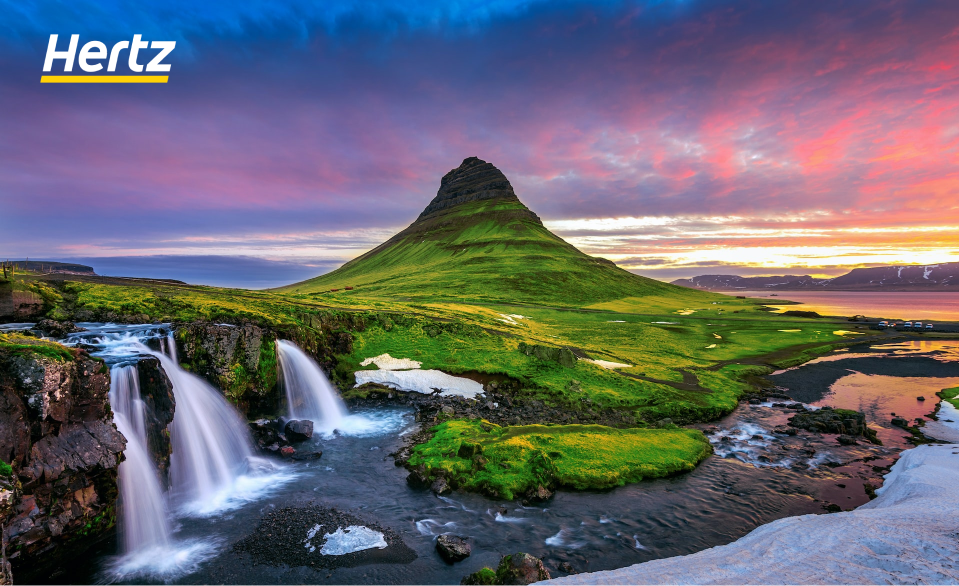 Top things to do during the Icelandic summer solstice
More hours in the day means more flexibility when it comes to your Icelandic itinerary. Not only can you fit more activities into your day, but you can also move at a slower and more comfortable pace. And with the warmer weather, more attractions and locations are available to you, like the fjords and Highlands that are often closed during the winter months. Here are some of the top things to do during the Icelandic summer solstice:
Take a road trip via route 1 Ring road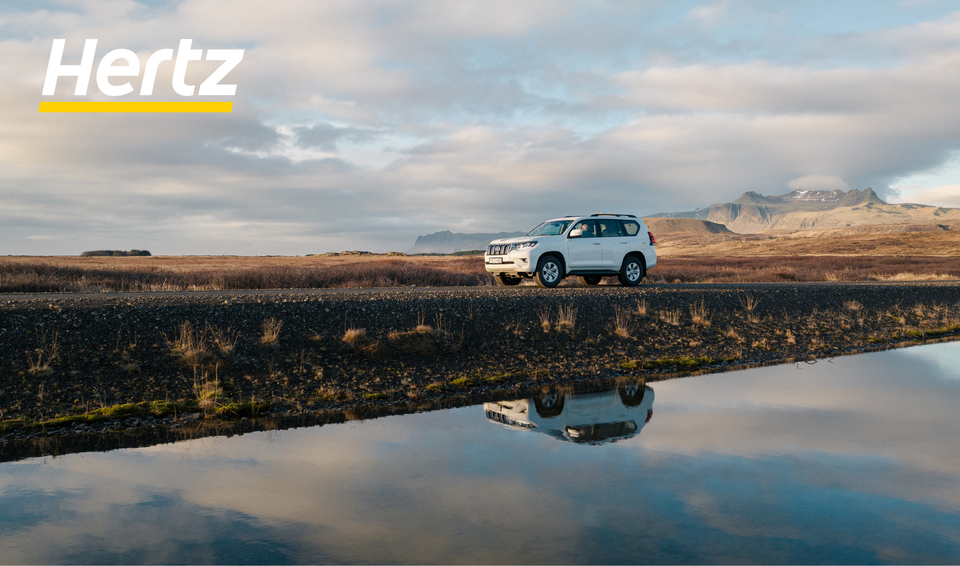 This is a given. There is no better time to see as much as you can of all the beauties this island has to offer than when you have all the daylight in the world. It can be anything from renting a car for a day to go on a day trip to Snæfellsnes, the Golden Circle, Reykjanes, or the South Coast, to going around the country for a week or more with a camper. Or why not explore the remote Westfjords, or rent a big 4×4 to discover the highlands. Make a few plans, save the locations you would like to visit on a map and head out to explore. Every day should be filled with sights and adventures you'll want to stop for every five to ten minutes along the road (just make sure to do it in parking lots). Driving in Iceland feels like driving in a car commercial, so imagine adding hours of sunsets to that scenery, and you'll have a fantastic time.
The only downside of travelling the midnight sun-lit roads of the Icelandic summer is that a lot of others have the exact same idea. You won't be alone. But don't you worry, that is what the next section is for.
Journey into the Highlands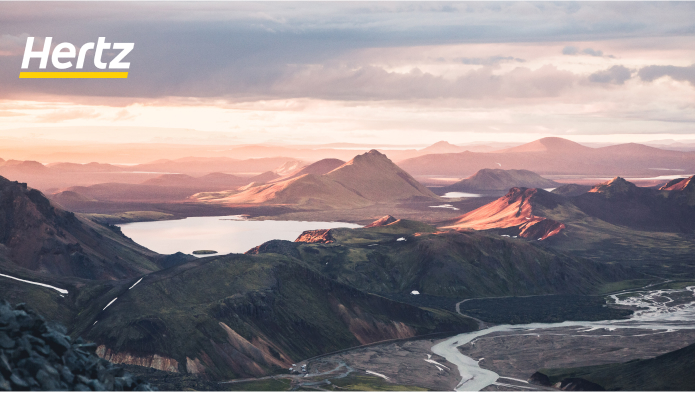 Some of Iceland's most beautiful and untouched locations are only accessible during the summer. And Icelands Highlands is one of them. These areas are great for hiking, but they are usually covered with snow until around mid-June, making the roads there impassable for most of the year.
During the summer, provided you have a well-equipped 4X4 vehicle, you can reach the highlands without issue. It's a great idea to visit this area during the time of the midnight sun, as not only will you find some fantastic views but fewer tourists are visiting this area in general, so it's an excellent way to escape from the crowds on the main routes.
Destinations like Landmannalaugar, Þorsmörk, and Kerlingarfjöll feel like driving to a different planet and make great camping spots during summer. There are huts available, but you'll have to be quick to book them, as they usually get scooped up pretty fast.
Otherwise, you can sleep in a tent, but make sure you bring a thick sleeping bag as it still gets chilly in the summer months. Because it's light out 24/7, you don't need to stick to a "classic" schedule. Instead of heading out on the trails first thing in the morning like others may do, you can start late in the day when others are heading home, so you have more of the trails to yourself.
Soak in the natural hot springs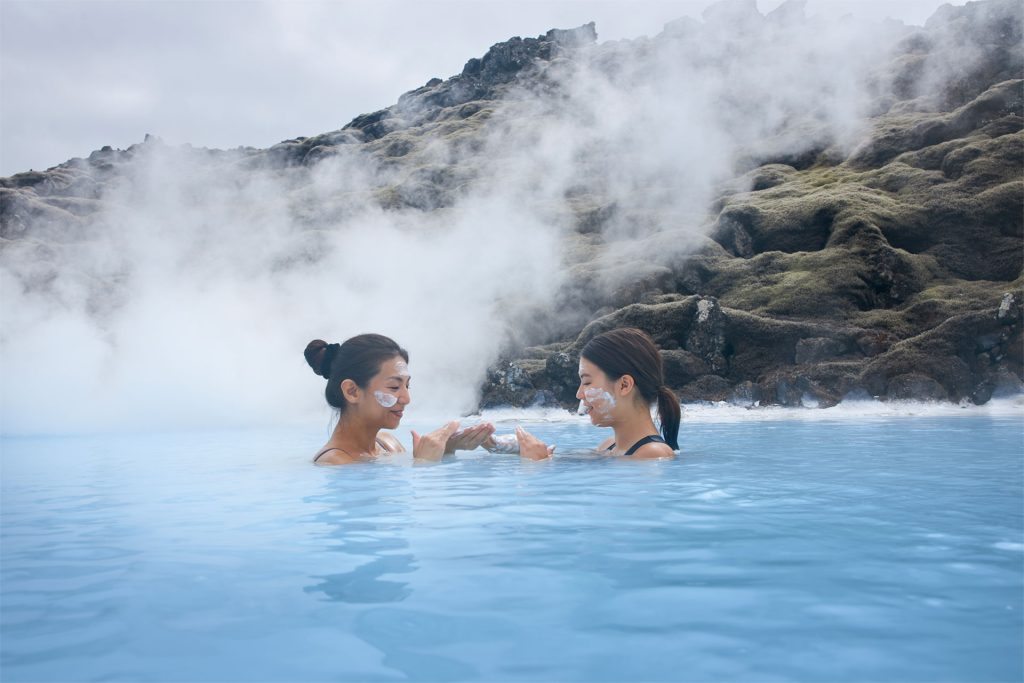 In the land of naturally heated geothermal water, there are plenty of outdoor pools and spas around Iceland that are accessible all year. The Blue Lagoon, Sky Lagoon, and the Mývatn Nature Baths are some of the most popular geothermal spas you can visit on a self-drive trip to Iceland. But the more remote and natural Iceland hot springs are in remote locations that can be challenging to get to in the winter.
You will have to hike many of them, which is treacherous during the winter when trails and rocks are covered in ice. But during the summer, you can make the trek out since you won't have to worry about it getting dark. Some campsites in the highlands even have hot springs on-site.
Some great options include Reykjadalur in South Iceland, which is free to enter, but you'll have to hike to it. Fosslaug and The Beer Spa (Bjórböðin) are in North Iceland and only accessible during the summer period, and Pollurinn pools in West Iceland offer beautiful views over the sea.
Enjoy the Sumarsólstöður festivities
Icelanders use Sumarsólstöður (the summer solstice) as a time to celebrate life, as there's only a short period when flowers bloom and the landscape becomes green. Visiting during this time of year means you can take advantage of the extra energy in the air that the midnight sun brings.
Every year there is the massive Secret Solstice Festival in Reykjavik, one of the northern hemisphere's biggest music festival and culture festivals. It takes place across three days and features local Icelandic artists, combining the culture of Iceland with the natural beauty. You can expect raves in glacier caves and more intimate musical performances in a lava tunnel.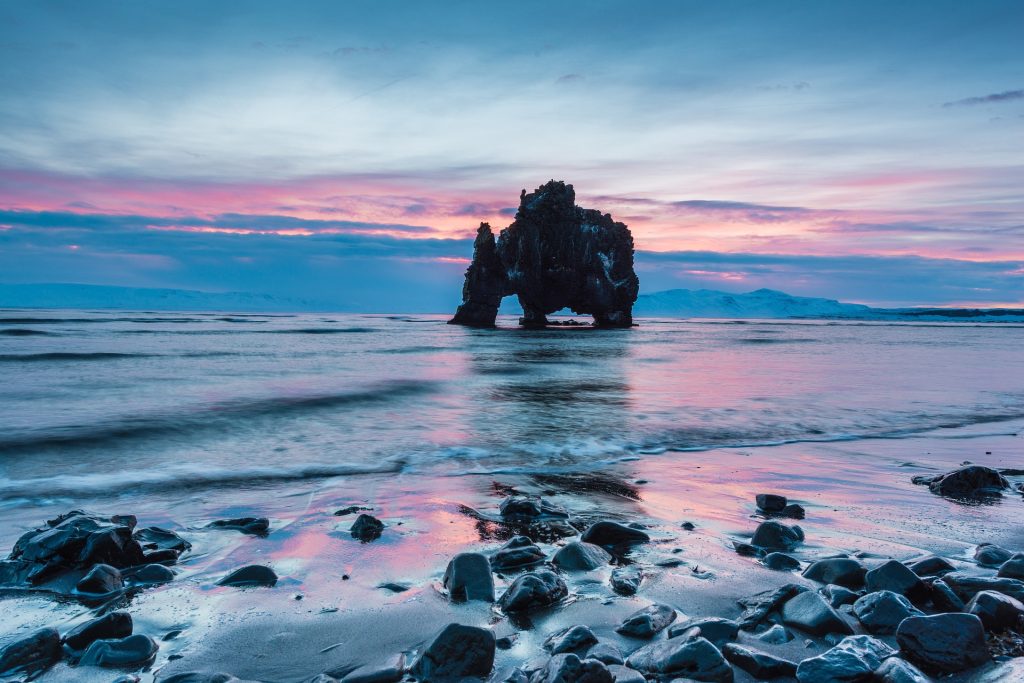 If you'd prefer something more active, you can participate in the annual Midnight Sun Run. Every June in Laugardalur Valley, people can choose to run 5k, 10k, or a half marathon with a big pool party after.
And for those who want a real taste of Icelandic culture and tradition, you don't want to miss the Viking Festival in Hafnarfjörður. The festival features a Middle Age market, a full Viking village, and Viking reenactments. You can enjoy roast lamb, hear old Viking stories and buy things like swords, silver jewelry, and leather goods.
Can you see the northern lights in the summer Iceland?
In short: NO. The northern lights in Iceland are a phenomenon that occurs all year round, but they are only visible in certain conditions. The perfect conditions to see the northern lights are when it's pitch black with clear skies. Since it doesn't get dark from mid-April to mid-September, it's less likely that you will see the northern lights.
And during the midnight sun, there is almost no chance of seeing them. But that's ok because Iceland offers so much more to do in the summer months! You can also visit The Aurora Museum or The Wonders of Iceland exhibition in Perlan and see the northern lights on a big screen.
Tips for enjoying the midnight sun in Iceland
If you're heading to Iceland to experience the midnight sun, here are some tips so you can make the best out of your trip:
Optimize your schedule
The period of the midnight sun is one of the busiest times of year in Iceland. The weather is mild and pleasant, and the whole country is accessible with your rental car. Attractions will be busy with tourists during the 'normal' hours of the day, but with 24 hours of daylight, you don't necessarily need to stick to a typical schedule.
You can avoid the crowds by choosing to sleep in and heading out later in the day. The most beautiful time of day is golden hour, which is during the night, so this will be the best time to get photos and enjoy a four-hour sunrise/sunset period. It might take some time to get your body used to different timing, but as you're likely coming from a country in a different timezone anyway, it's worth adapting your sleep schedule a bit.
How to sleep during the midnight sun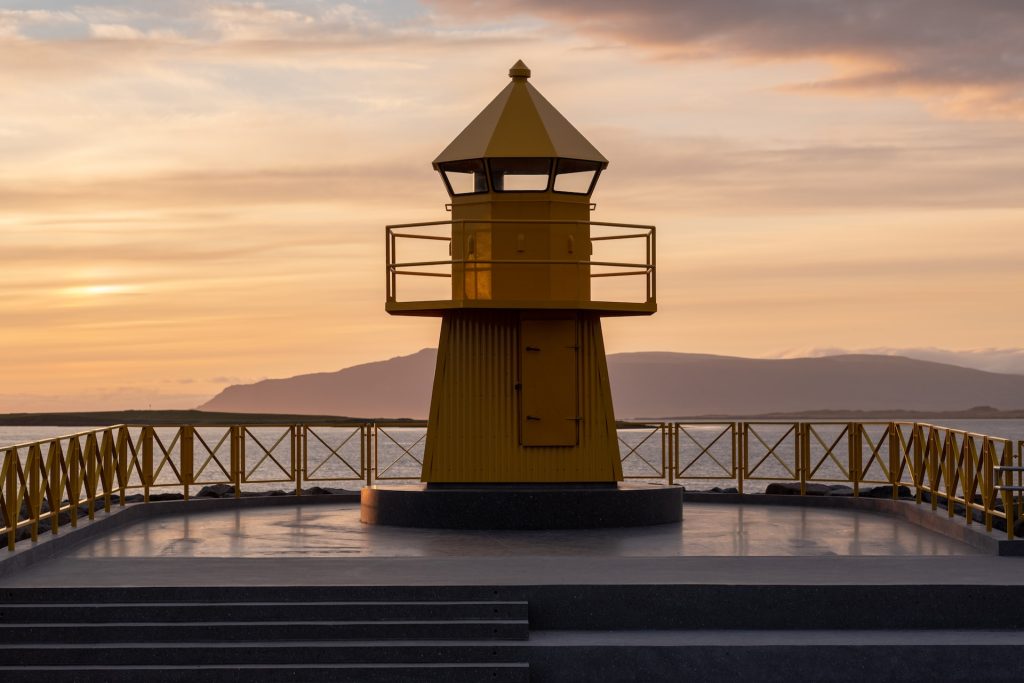 It can be easy to lose track of time during the midnight sun and hard to fall asleep when it's still light out. Most hotels and accommodation options will have thick blackout curtains so you can make it dark in your room. We also recommend packing a sleep mask.
Still, it can be hard to wind down and likely impossible to wake up without an alarm since you won't be waking up with the sun. We recommend choosing a sleep schedule when you get to Iceland and sticking to it during your trip. But as mentioned in the last tip, it doesn't have to be during the typical daytime hours, as long as you're getting a full night's rest.
Consider booking a campervan
Summer is basically the only time of year when visitors can enjoy camping in Iceland. And with so many amazing natural wonders to explore, there's no better way to experience it than camping in Iceland. Iceland has many campgrounds along the Route 1 Ring Road, and many of them are strategically placed near popular attractions.
By camping, you'll have first access to the attractions in the morning before other tourists roll in and last access at night. Imagine camping under the beautiful midnight sunny sky and then just being able to crawl back into your campervan to sleep. We recommend booking a campervan since you won't have to worry about setting up a tent at every location, and it's much more comfortable.
But tenting is also an option. Either way, you'll want warm sleeping bags and clothing since it still gets chilly at night. Something to remember as well is that you MUST park and sleep in a designated campground. It's illegal in Iceland to pull over and park, so plan in advance where you want to stop on the way.
There are designated campgrounds dotted along the main routes, so it will be easy to find one, and they are equipped with many amenities, like bathrooms, kitchen facilities, and recreational activities.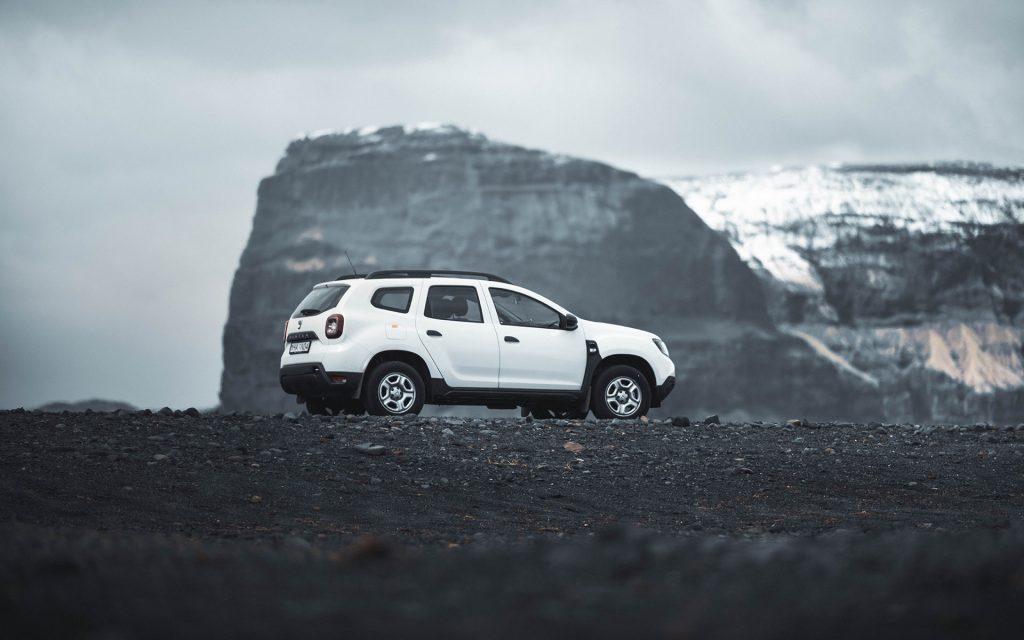 What to pack for a trip to Iceland during the summer solstice
While the weather during the summer solstice in Iceland is the best of the year, it can still be unpredictable. Summer usually varies between 5°C-15°C, very rarely going over 20°C (the world record in Iceland being 30.5°C), and often below freezing at night in the highlands. So, you'll need to pack accordingly. Here are some of the most essential things to pack for a trip to Iceland during the summer solstice:
Warm clothing, base layer, waterproof layers (both jacket and pants), hat, and gloves (not as thick as in winter, but can still be very useful in summer). The weather can be cold and vicious all year round
Good shoes, preferably hiking boots. It can be very muddy
Snacks
Swimming clothes and towel (you never know when a great hot spring pops up out of nowhere)
Sunscreen (the sun isn't that strong, but it doesn't turn off)
Book the Blue Lagoon in advance if you can
Car – a camper van is a great idea for the summer months! Otherwise regular or a big 4×4 if you are planning on highland trips. Also, make sure to talk to the Hertz experts if you are planning on going into the highlands.
Camera or enough memory on your phone for lots of pictures
Book your hotel nights well in advance (July-August is very high season usually)
-If camping

Bring or rent a tent that doesn't blow in the wind (or rent a camper)
A sleeping bag that's thick enough
Food that's easy to cook on a gas stove
Extra socks for when all the others are wet
Explorer hat (it might blow away though)
Find a complete Iceland packing list here.
Experience the midnight sun in Iceland
The period of the midnight sun, the summer solstice in Iceland, is arguably the best time to visit the country. With 24 hours of light, you have unlimited time for adventure and exploration. The country comes alive, with everyone in good spirits and no shortage of events and festivals to enjoy.
Plus, you can access the more remote areas of Iceland that are inaccessible in the winter months. Booking a rental car or campervan during your trip to Iceland is the best way to get around and gives you the flexibility to build your own schedule. But as it's the busiest time of year, it's important you book your rental vehicle online and in advance since options go fast. And don't forget that sleep mask!