Planning a trip to Iceland in winter requires an added level of know-how as there are some unique circumstances to navigate. But the stunning landscapes and breathtaking natural wonders are made even more magical by the sparkly layer of snow that blankets the country during this cold winter season.
While many travelers flock to Iceland in the summer months, the winter offers visitors the opportunity to experience the country from a different perspective. One of the highlights of visiting Iceland in winter is the increased chance of seeing the Northern Lights, a spectacle that is truly awe-inspiring.
Renting a car and embarking on a self-drive adventure is the best way to explore Iceland in winter, giving you the freedom to explore at your own pace and customize your itinerary based on your interests.
In this comprehensive guide, we will delve into the benefits of self-driving in Iceland, provide essential information about Iceland in winter, and offer tips for visiting Iceland in winter to help you enjoy your winter road trip. These tips will include everything from safety precautions to the best spots for Northern Lights viewing.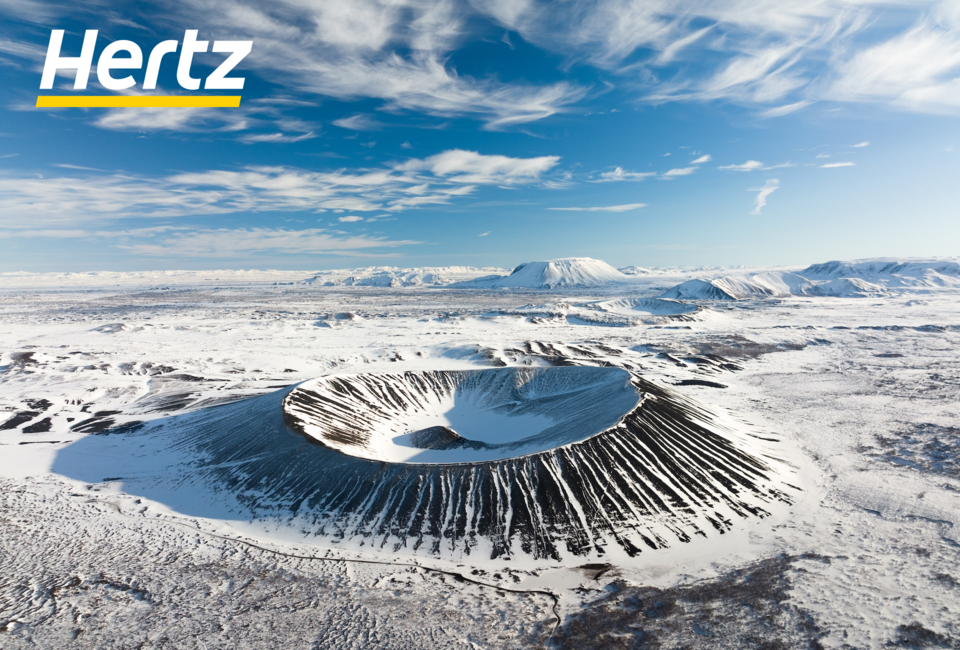 Table of content
Quick Facts about Winter in Iceland
What to Do in Iceland in Winter? 5 Best Things to Do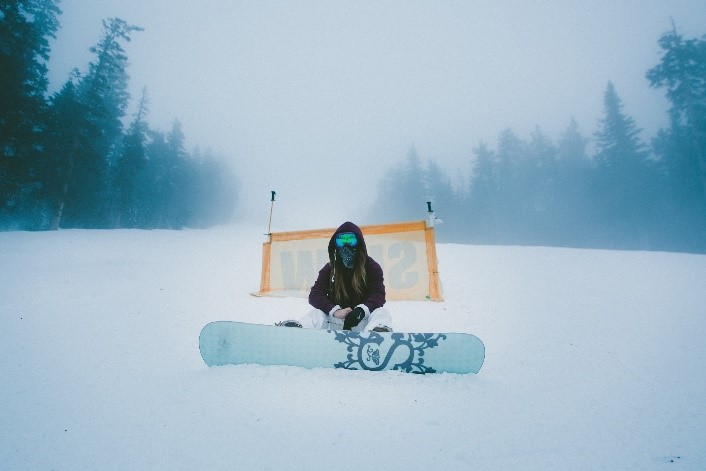 Quick Facts about Winter in Iceland
Understanding what to expect when traveling to Iceland in winter will help you adequately prepare and decide if it's the best option for you.
When is winter in Iceland?
Winter in Iceland typically starts in November and lasts until the end of March, but the Iceland winter weather conditions start as early as late September and end in early May. For locals, Icelandic "winter" is usually between September and May.
During this time, the country only gets a few hours of daylight. That said, local Icelandic people often classify anytime between October and April to be winter. During this time, the country transforms into a winter wonderland, with snow-capped mountains, frozen waterfalls, and the possibility of witnessing the captivating Northern Lights.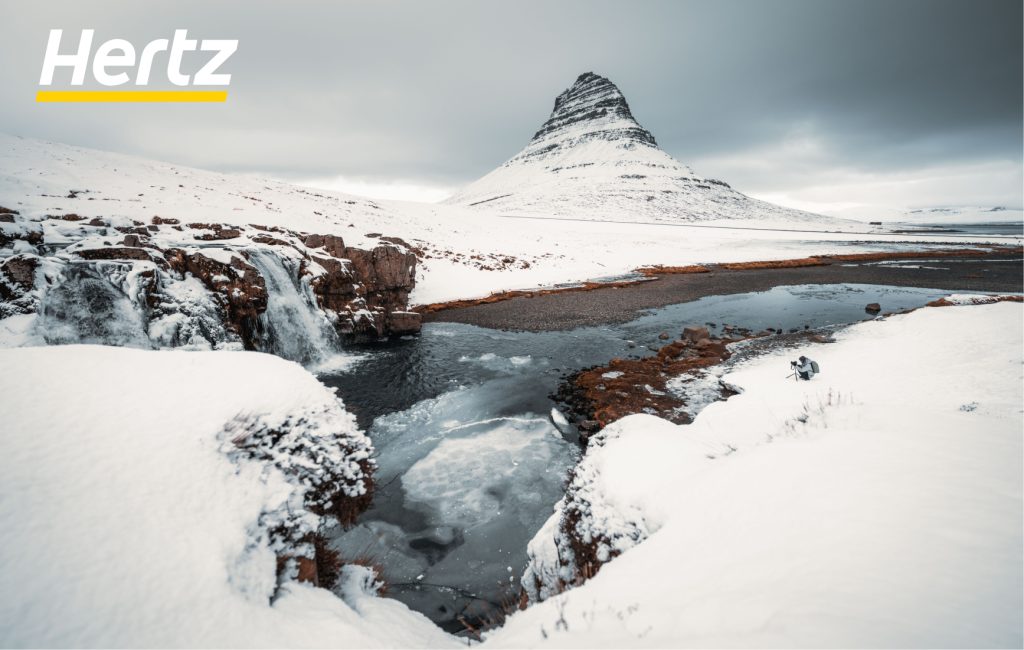 Weather in Iceland in Winter
While Iceland's weather is always unpredictable, the winter conditions are especially hard to predict. There are often sudden changes in conditions and the possibility of extreme weather events, snowstorms and heavy winds. It's essential to stay updated on weather forecasts and road conditions during your trip, and always check online before heading out on the road.
While the weather can be challenging at times, it also adds a sense of adventure and natural beauty to the landscape. For more detailed information on the weather conditions, check out our individual monthly Iceland weather resources below: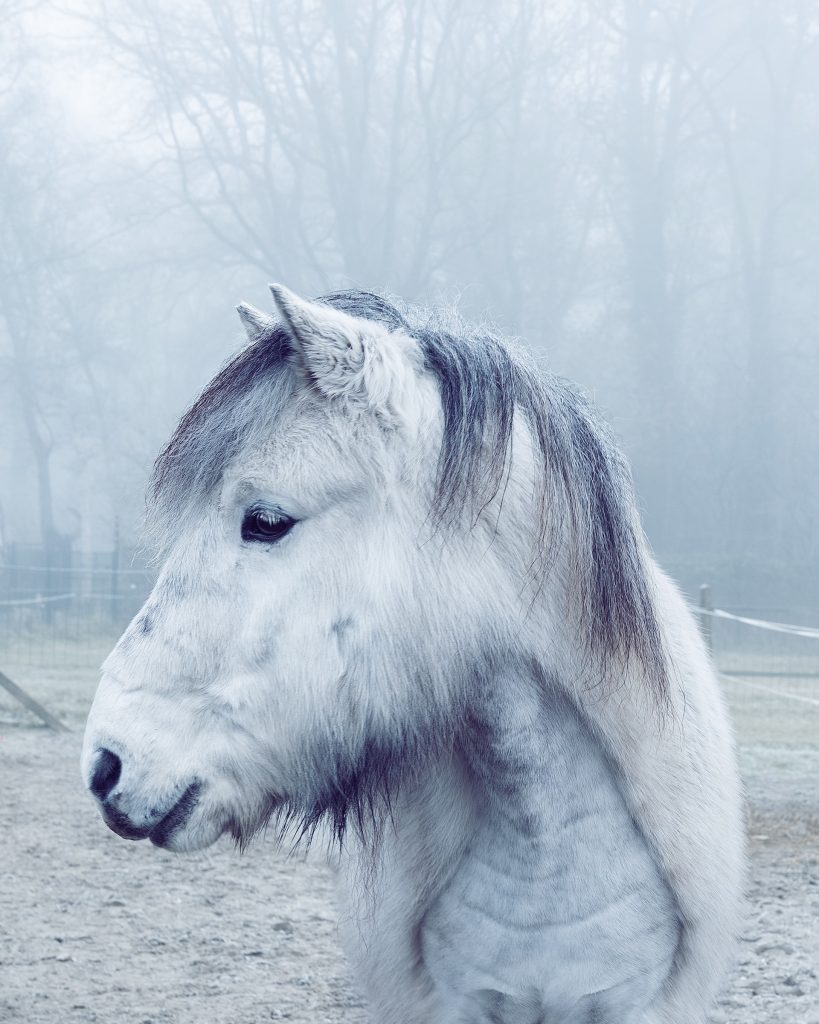 How Cold is Iceland in Winter?
Compared to other European destinations, Iceland's winter temperatures are relatively moderate, thanks to the influence of the Gulf Stream. In early and late winter, temperatures average between -1°C (30°F) to 4°C (39°F). But in the heart of winter, you can expect temperatures between -2°C (28°F) and 2°C (35.5°F).
However, it is important to note that the wind chill factor can make it feel much colder, especially in open and exposed areas. The weather can also vary based on where you are in Iceland, with temperatures being colder in the north and milder in the south.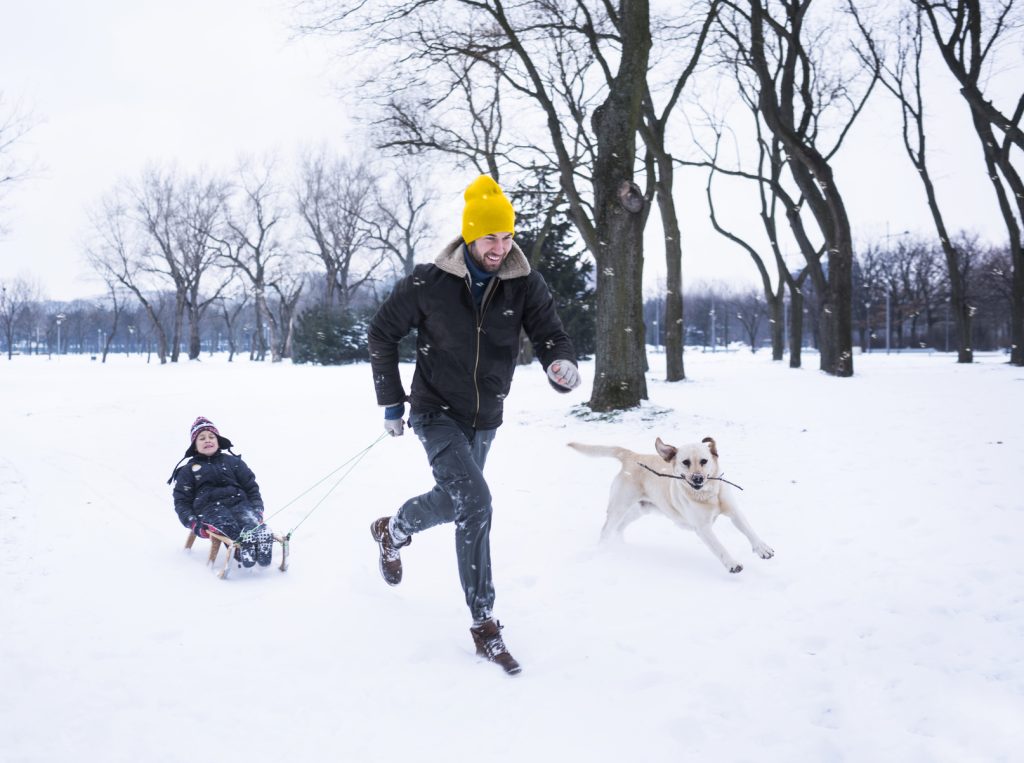 Is Iceland Worth Visiting in Winter? Pros and Cons
Visiting Iceland in winter offers a unique and unforgettable experience for adventurous travelers. The magical scenery, the northern lights and the opportunity to visit the infamous blue ice glacier ice cave are all factors that draw tourists to the island during the winter. But as with anything, there are pros and cons to consider before you book your trip.
Pros
Cons
•Winter is Iceland's low season, which means fewer tourists, less crowded attractions, and more availability.
•The best time to see the northern lights in Iceland.
•Beautiful, snow-covered landscapes and frozen waterfalls for great photo opportunities.
•Most affordable time to visit Iceland, with the lowest price for flights, accommodations and car rentals (excluding Christmas and New Years).
•The only time of year to explore the Blue Glacier Ice Cave.
•And more reasons to visit Iceland in winter.
•Unpredictable weather, with rapidly changing conditions like snowstorms, heavy rain and strong winds.
•Challenging road conditions, including ice and wind, especially in remote areas.
•Roads require cautious driving skills and appropriate vehicles.
•Limited daylight hours so travelers need to plan activities accordingly.
•If you're planning on spending a lot of time outside keep in mind that the weather can be chilly.
•No access to Highlands or Iceland F-roads.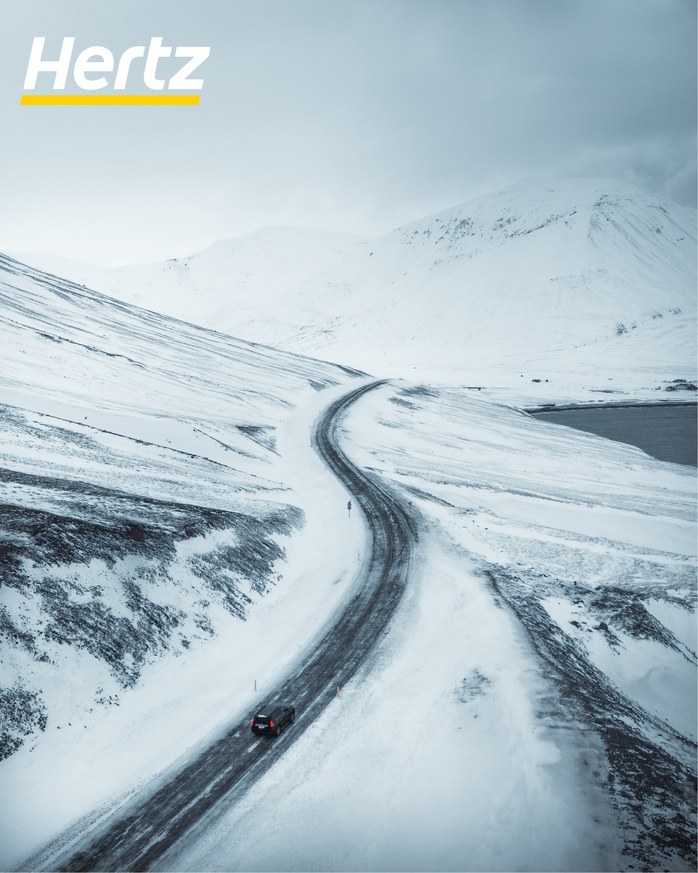 What to pack for Iceland in winter?
Packing the right items for your trip to Iceland in winter is absolutely essential to having a comfortable trip. Since the weather is so unpredictable, plan to pack enough that you're prepared for whatever conditions Iceland throws at you. Here are some essential items to add to your Iceland packing list:
Waterproof jacket and pants
Layered clothing, including thermal base layers, sweaters and a fleece jacket
Warm hats, gloves, scarves and thermal socks
Sturdy, waterproof boots (preferably with good traction)
Swimwear (for hot springs)
Sunglasses (for when the sun reflects off the snow)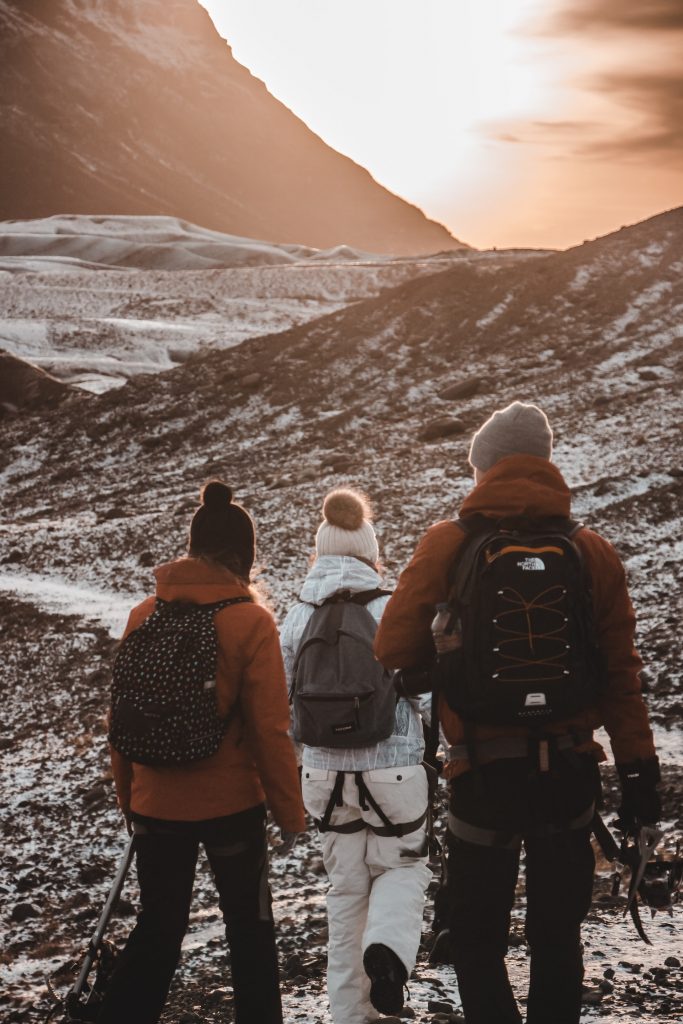 Best Rental Car for Iceland in Winter
Selecting the right rental car is vital for a safe and enjoyable winter self-drive in Iceland. There are multiple factors to consider when picking the right car for your group. The first thing to think about is the size, which is based on how many people are in your group and how much luggage you're planning to bring. Since you're traveling in the winter, you'll likely have more luggage than if you were visiting in the summer.
There are multiple different types of rental cars to choose from for your winter road trip. Compact and economy cars are available and may be appropriate for small groups exploring near the capital of Iceland, Reykjavik. But these cars may not be suitable for extensive winter exploration or driving in poor conditions.
Mid-size or full-size cars are available for larger groups or those carrying more luggage, but ideally, you'll want to get a 4WD option. Regardless of your group size or intended route, we always recommend a 4X4 SUV for winter driving in Iceland. They provide better traction, stability and safety on snowy or icy roads.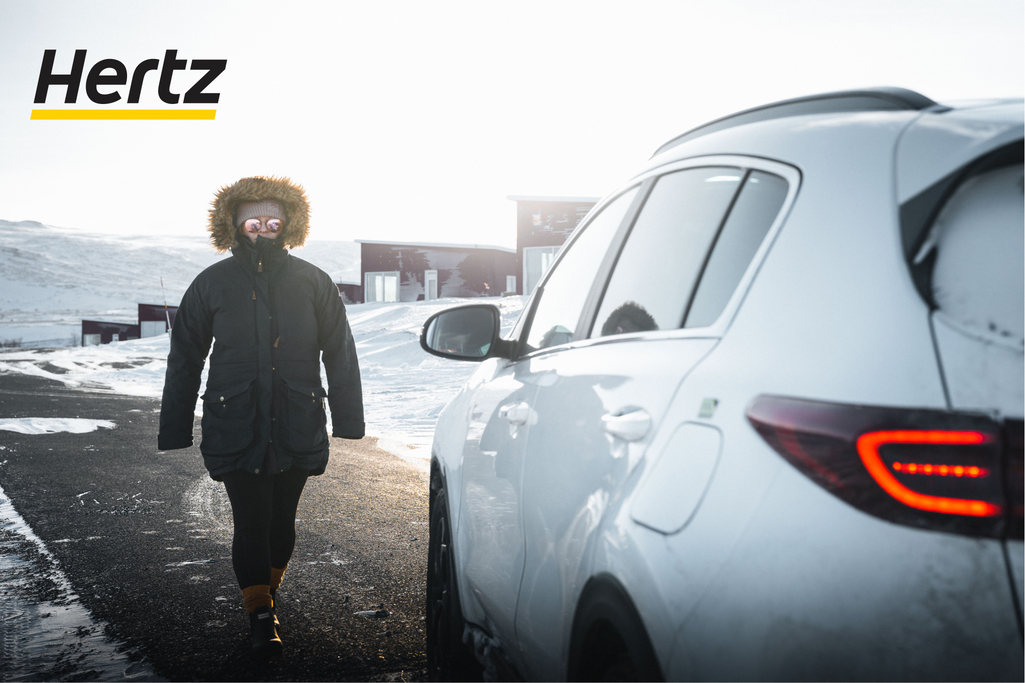 Tips for Renting a Car in Iceland
When renting a car in Iceland, here are some tips to keep in mind:
Select a well-established rental agency that offers comprehensive winter-specific services and support.
Ensure that the rental car is equipped with winter tires for optimal traction and safety on icy roads.
Familiarize yourself with the rental terms and conditions, including Iceland insurance coverage, additional fees, and any specific requirements for winter driving.
Before embarking on your winter road trip, plan your Iceland road trip itinerary carefully, considering weather conditions, daylight hours, and the time required for each destination. Allow for flexibility in case of unexpected changes.
For more information, visit our Iceland car rental tips.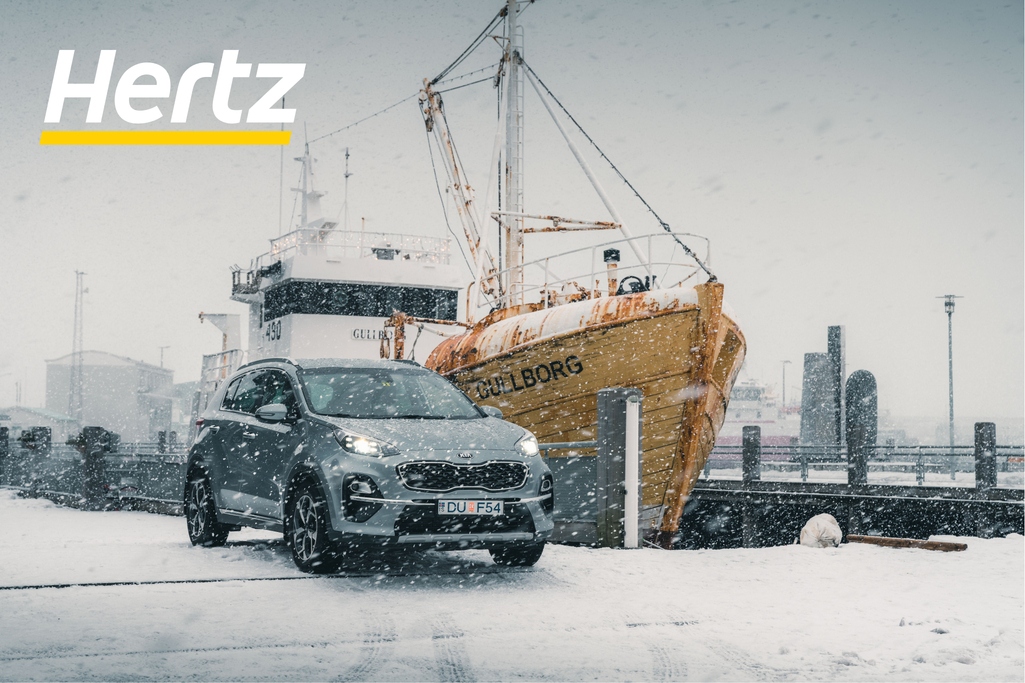 Best Driving Routes for an Iceland Winter Self-Drive Tour
Iceland offers several scenic driving routes that are particularly well-suited for winter travel. Here are some of the best options: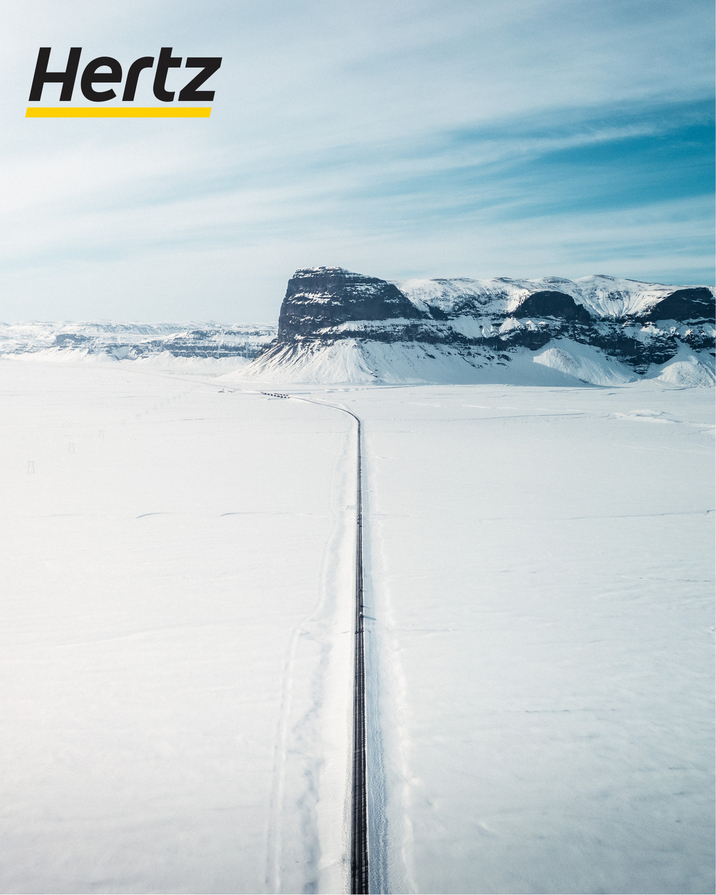 What to Do in Iceland in Winter? 5 Best Things to Do
While there are many fantastic things to do in Iceland in winter, we've rounded up our top 5 activities you don't want to miss!
Drive the Route 1 Ring Road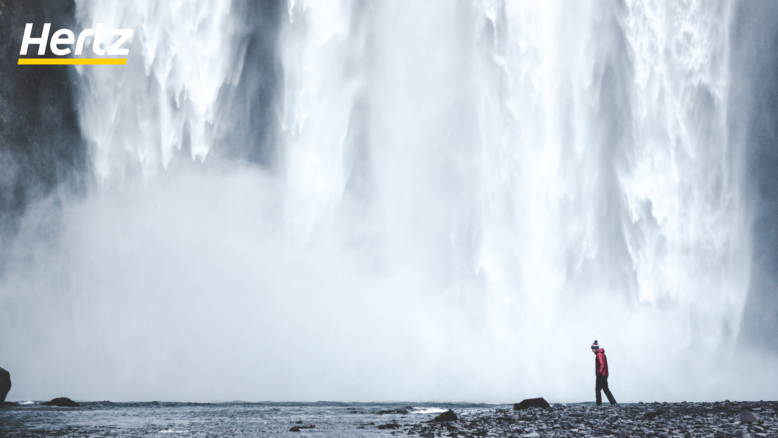 The Route 1 Ring Road is a 1322km (820 mile) loop that connects many of the major attractions in Iceland. The whole route is paved and maintained throughout the winter, and allows you to visit countless natural wonders and viewpoints. This includes Vatnojokull National Park, Jökulsárlón Glacier Lagoon and the northern towns of Husavik and Akureyri. You can customize your Ring Road itinerary based on how many days you have in Iceland, such as this Iceland 7 day itinerary, or Iceland 10 day itinerary.
Visit a Blue Glacier Ice Cave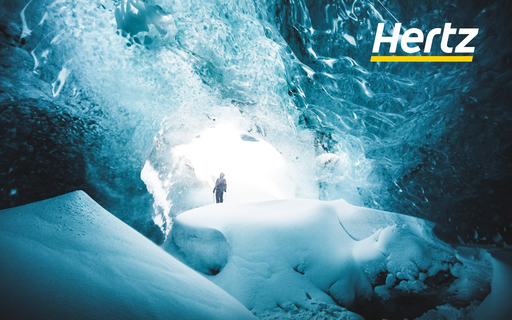 Visit a blue glacier ice cave, a unique winter experience that allows you to explore the captivating blue-hued ice formations within Iceland's glaciers. There are two different types of ice caves in Iceland, blue ice caves and glacier caves. While glacier caves remain covered in ice all year round, the blue ice caves change in form and shape based on the glacier melt each year.
That's why they are only accesible during the winter months when the ice is fully frozen and therefor safe to navigate. You will have to take a tour to visit a blue glacier ice cave in Iceland, but they are something you must-see if you're visiting Iceland in winter.
See the Northern Lights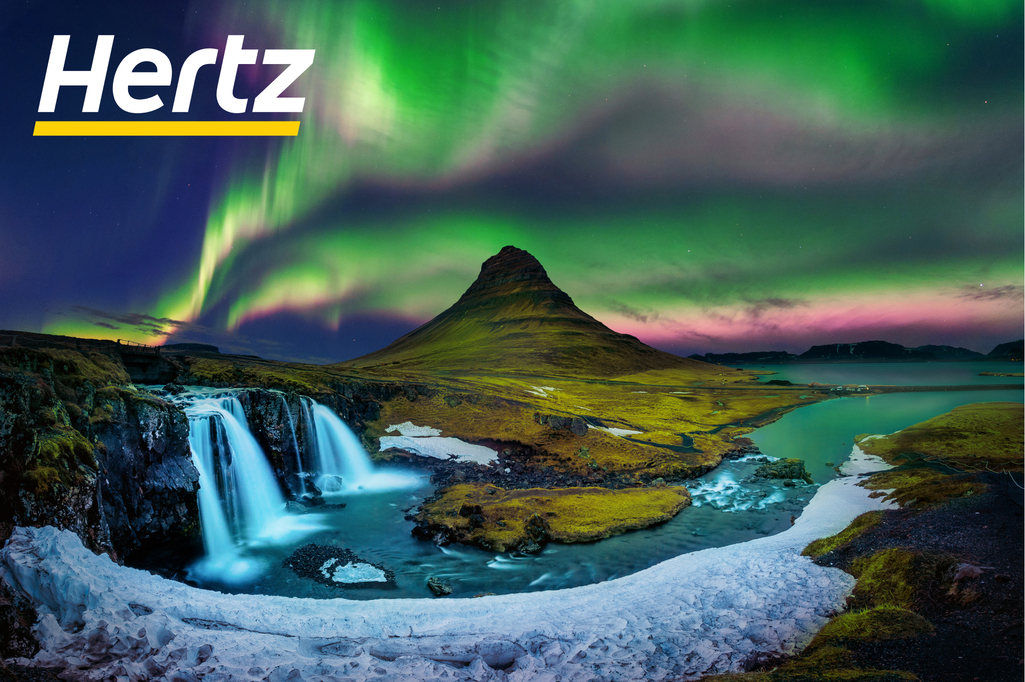 Many people visit Iceland to have the opportunity to witness the captivating phenomenom of the northern lights. But the Iceland northern lights aren't visible all year round. The best chance of seeing the northern lights in Iceland is when the sky is clear and dark, and since in the summer there is the Iceland midnight sun there is no opportunity to see them. But this all changes in the winter, when the longer hours of darkness mean that visitors have a great chance of seeing the northern lights!
Hike a Glacier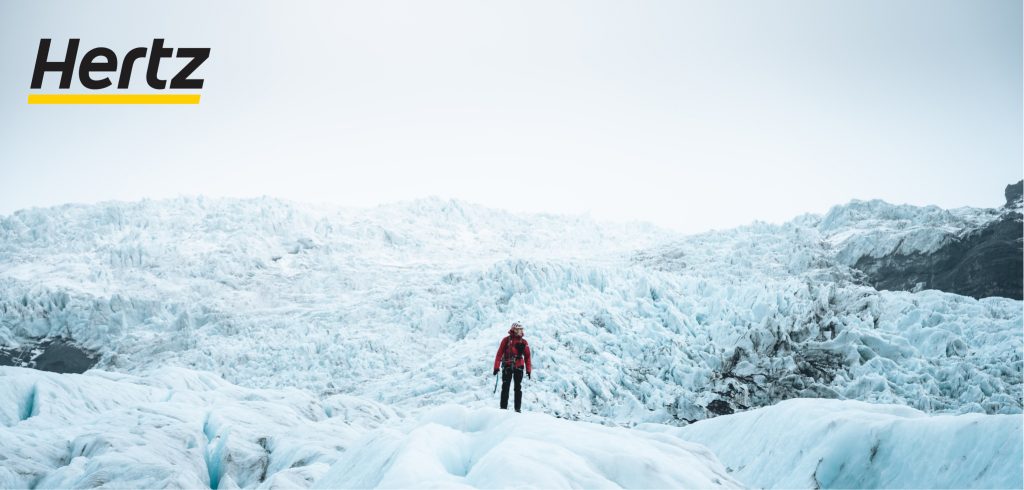 Glacier hiking is a popular activity in Iceland, and for good reason. Many of the people that visit Iceland are lovers of the outdoors, but hiking on a glacier in Iceland is an entirely new experience. You'll need to book a tour to hike the glacier, as special equipment is needed, especially in the winter.
The professional guides also have extensive knowledge of Iceland's landscapes and will provide lots of interesting information about the country on your hike. Some of the top glaciers to hike in Iceland include Sólheimajökull, Vatnajökull and Mýrdalsjökull.
Enjoy the Hot Springs and Geothermal Pools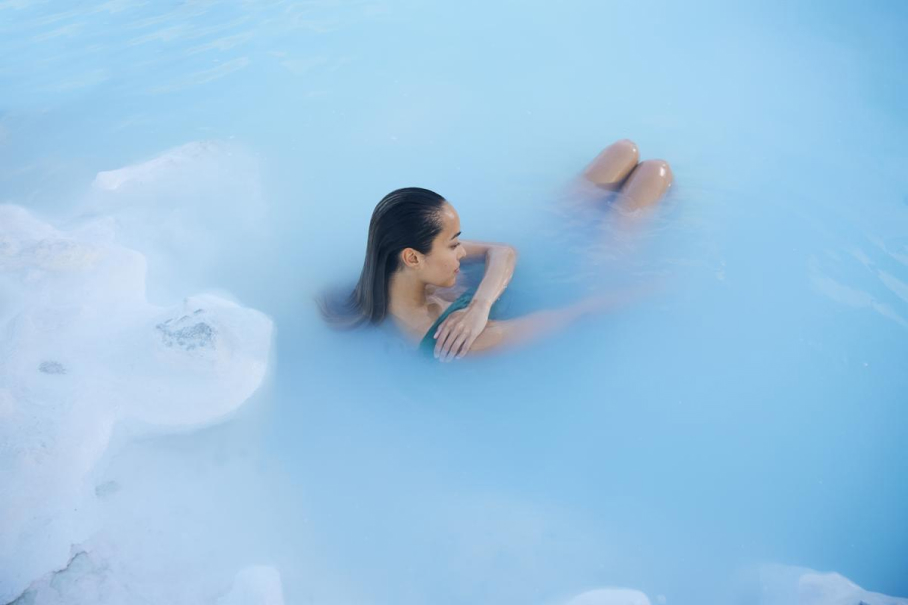 Relax and rejuvenate in Iceland's hot springs and geothermal pools, such as the famous Blue Lagoon or natural hot springs found throughout the country. Soaking in warm, mineral-rich waters is said to have healing properties and is definitel a therapeutic experience, especially in the winter when you are able to look out over the snowy landscapes. There are many fantastic hot springs to explore in Iceland, from the more easy to access Sky Lagoon, to the hidden Secret Lagoon.
Tips for Planning a Winter Road Trip in Iceland
To ensure a safe and enjoyable winter road trip in Iceland, keep these tips in mind:
Stick to main roads: For first-time travelers, it is advisable to stick to well-maintained and regularly serviced main roads, especially Route 1 (the Ring Road). Going into remote areas, such as the fjords, is risky due to unpredictable weather and road conditions.
Stay updated on weather conditions: Regularly check weather forecasts and road conditions through reliable sources such as Vedur.is and SaveTravel.is. Pay attention to weather warnings and adjust your plans accordingly.
Maintain a full fuel tank: Make sure your rental car's fuel tank is always full before embarking on each leg of your journey. This is important in the winter in case of unexpected delays or emergencies.
Beware of black ice: Black ice is essentially invisible ice that forms on the road surface, making it extremely slippery. It commonly occurs around freezing temperatures. Drive with extra caution and maintain a safe distance from other vehicles.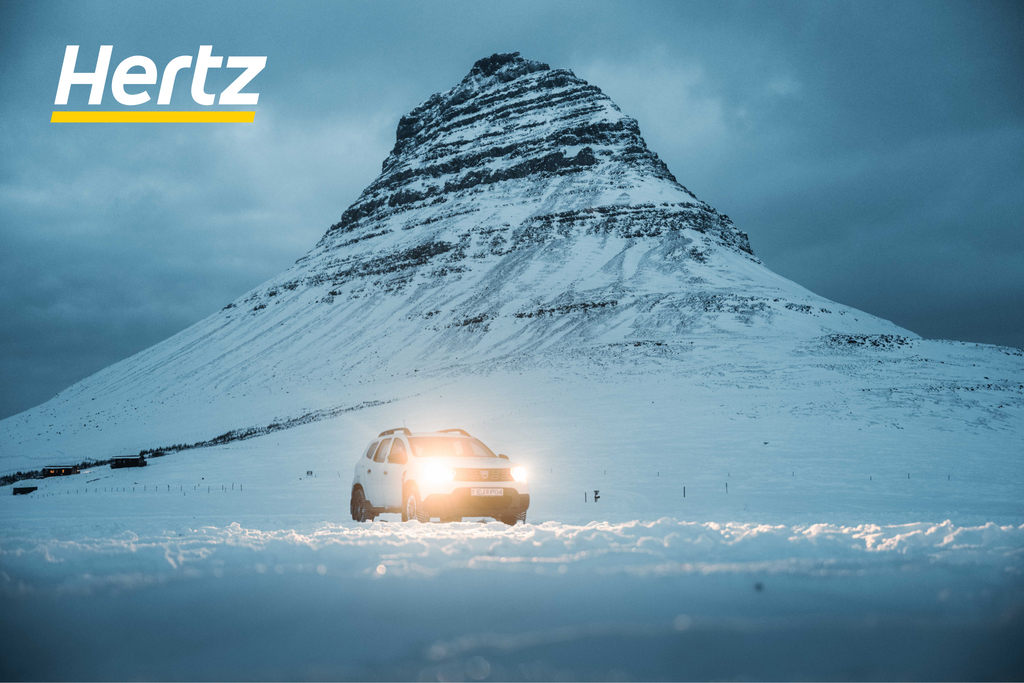 Embark on Your Adventure to Iceland in Winter
Embarking on a self-drive adventure in Iceland during the winter season is a truly magical experience. From the snow-covered landscapes, to the opportunity to witness the northern lights, there's tons to explore on a winter trip to Iceland. By renting a suitable car, preparing for the challenges of winter weather, and following essential tips, you can make the most of your winter road trip.
Remember to always book your rental car online and in advance with Hertz Iceland to ensure you get the best and most comfortable vehicle for your trip. Embrace the stunning beauty of Iceland's winter landscapes, create lasting memories, and savor the sense of adventure that awaits you.