Planning a trip to Iceland in October? October is a great time to visit Iceland as it's the end of the busy summer season, so you won't have to compete with as many tourists when it comes to viewing attractions. Flights and accommodation tend to be cheaper at this time of year as well, plus you may even get a chance to glimpse the northern lights!
But before you book your Iceland trip in October, there are some important things you need to know. In this self-drive travel guide, we will cover everything you need to know for your trip to Iceland in October including the weather, road conditions, best things to pack, best activities for October, and some of the events in Iceland in October.
Related links: Search for a rental car in Iceland; Read more travel guides to Iceland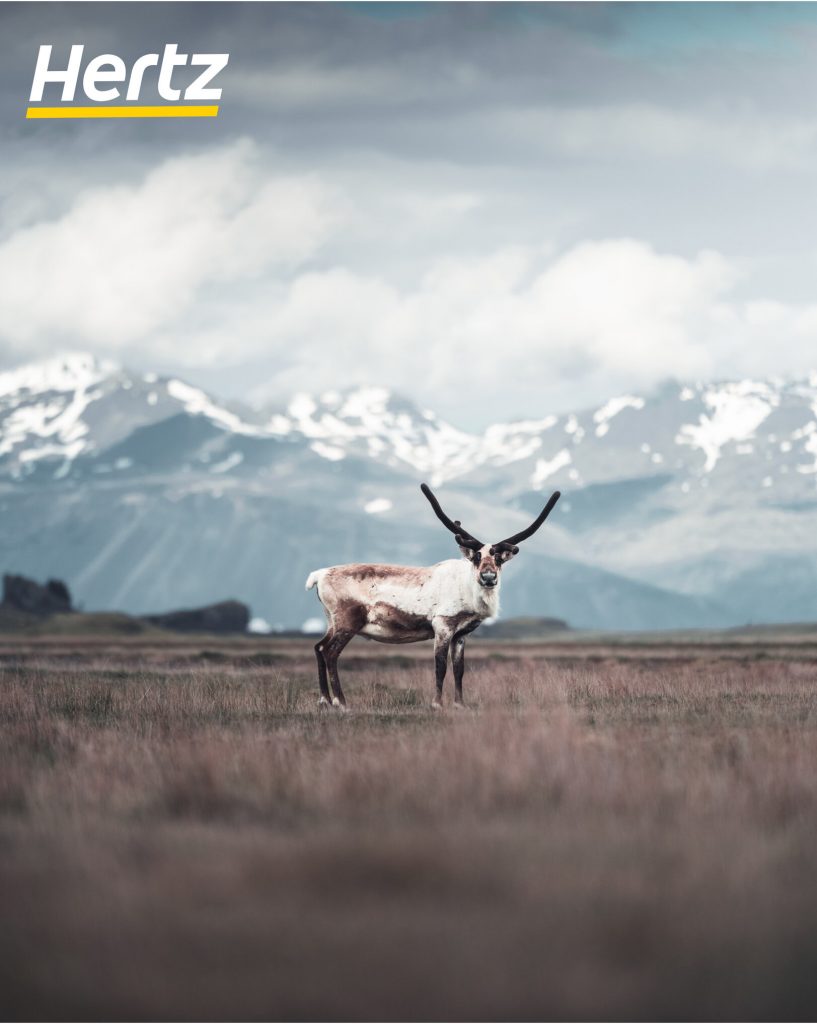 Table of content
What is the weather like in Iceland in October?
October marks the end of summer in Iceland and the beginning of the unpredictable autumn season. You likely won't experience snow, but the temperature and weather conditions can vary dramatically throughout the day. You could see sun, clouds, rain, and wind all in the same day. But don't worry, you won't get stuck in a snowstorm!
The average temperature
The average temperature in Iceland in October is between 2°C (36°F) and 7°C (45°F).
The daylight hours
In October, daylight hours in Iceland fall between 7:30 am and 7 pm at the beginning of October and 9:00 am and 5 pm at the end of October.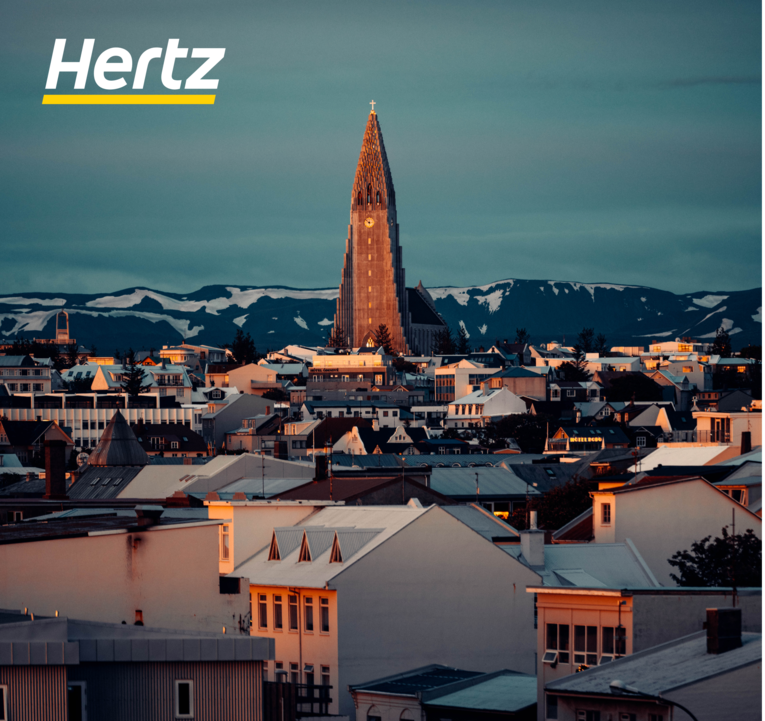 What are the road conditions like in Iceland in October?
The road conditions in Iceland in October are generally clear, especially if you're sticking to Route 1. There is a slim chance of snow in the north and eastern parts of Iceland, and the Westfjords. If you're planning to visit those areas then just be aware that if there is snow the roads could be slightly slippery. The same goes for the southern coast and Snæfellsnes. You can check out road.is for up-to-date information about the road conditions.
What is the best rental car in Iceland for an October road trip in Iceland?
When choosing a rental car for your self-drive Iceland road trip in October you first need to consider where you're interested in traveling to. If you are interested in visiting the north or east of Iceland or plan to venture to more remote areas in the Westfjords then we recommend a 4WD vehicle. If you're in a small group then you can rent an economy, compact or intermediate size 4X4.
If you're only planning on visiting Reykjavik, the south coast, or Snæfellsnes then a 2WD may be all you need. Although we still recommend a 4×4 in case of unexpected snowfall.
But you may be unsure of exactly where you'd like to visit Iceland on your self-drive tour. In that case, you can use your group size and volume of luggage to determine the best rental car for you.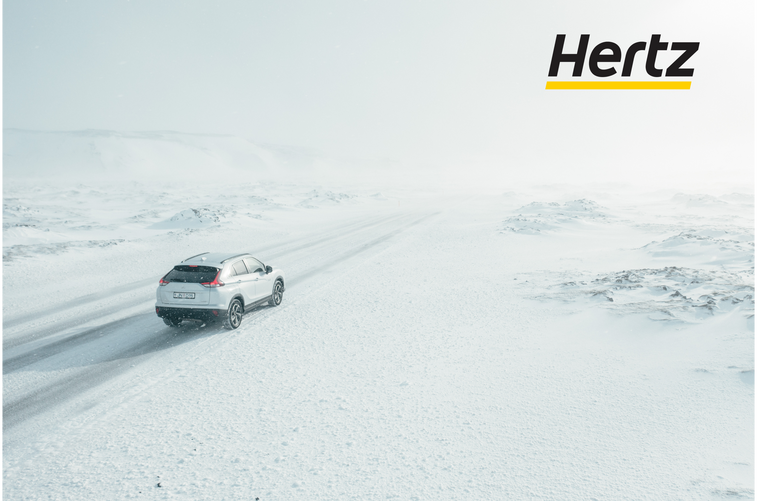 What to pack and wear in Iceland in October?
Since Iceland is a hub for outdoor adventure, the most important thing is that you're dressed in weather-appropriate clothing so that you'll be comfortable when exploring the outdoors. In October, some of the best things to pack include:
Sturdy, waterproof shoes with good grip
Thick socks
A waterproof outer layer
Waterproof, functional backpack
Activewear (pants and tops that are breathable, comfortable and quick-dry)
Thermal underlayers
Scarf and warm gloves
A fleece sweater
Swimwear and towel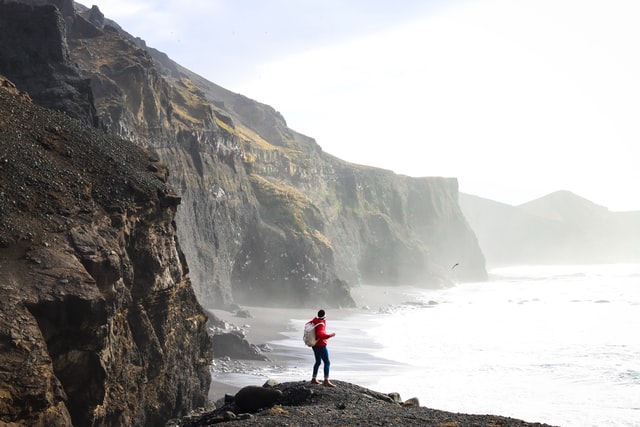 Is October a good time to visit Iceland?
October is a fantastic time to visit Iceland for many different reasons. Here are some of the top reasons that you should travel to Iceland and do a self-drive tour:
1. One of the quietest months of the year
One of the top reasons that October is a great time to visit Iceland is that it's one of the quietest months of the year. The rush of the summer is over, and there aren't as many tourists as possible in the country. That means you won't have to deal with huge crowds at Iceland's main attractions, and you may even have some spots all to yourself! It also means you'll have more options when it comes to choosing your accommodation or picking time slots for tours because they won't be all booked out.
2. Flights are inexpensive
Due to low demand, the flights to Iceland are substantially cheaper during October. There aren't any huge holidays during the month of October, other than school holidays, but Iceland is not your typical school holiday spot. You can snag some great deals on flights during this month which can help you stretch your budget further.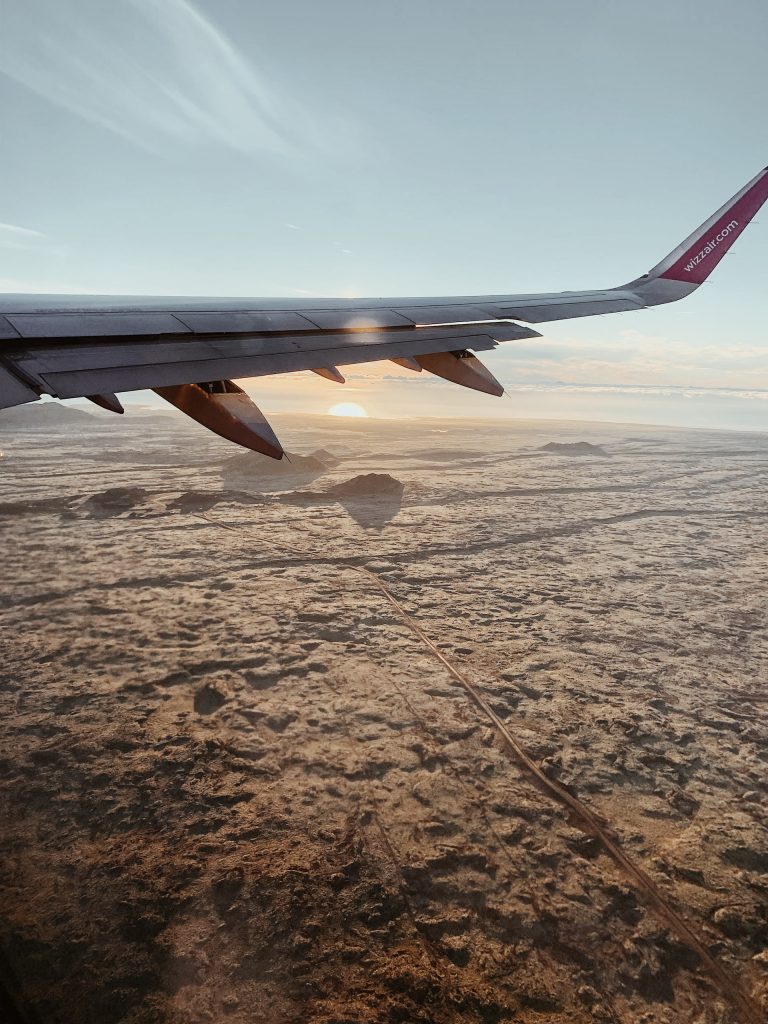 3. You might spot the northern lights!
October is the first month of northern lights season. Most people who come to Iceland specifically to see the northern lights visit in the winter months, as that is when you're most likely to catch a glimpse. But it's definitely possible to see the northern lights during October, especially if you're visiting towards the end of the month. One of the best places to see the northern lights in Iceland is the Jökulsárlón glacier lagoon or one of the black sand beaches in the south.
4. Hotel and tour prices are cheaper
For the same reason as flights are inexpensive, the low demand in October means that hotel and tour prices are also cheaper. Iceland is notorious for being an expensive travel destination. That's because we have to import almost everything into the island, driving costs up. But October provides an opportunity for many to come to Iceland and experience it all without breaking the bank.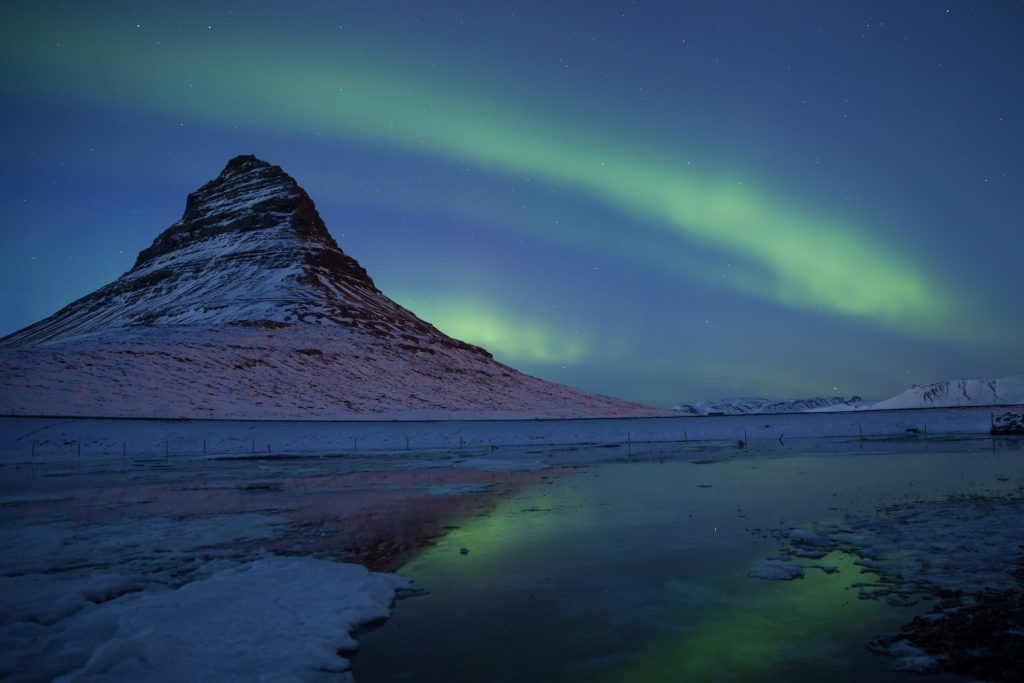 5. Mild weather
While temperatures in October aren't as warm as in the summer months, they are still relatively mild and bearable (especially when compared to the harsher winter temperatures). On top of that, you don't have to worry about any crazy snowstorms which could lead to major setbacks when you're on a self-drive trip. If a road is closed because of snow it could disrupt your itinerary.
6. Rental car availability
In the summer there are many people renting cars to do self-drive tours of Iceland. If you don't book far enough in advance you could find yourself without a car, or at least without a car you like. With less demand in October, it's easier to get an appropriate rental car for your trip that suits your needs.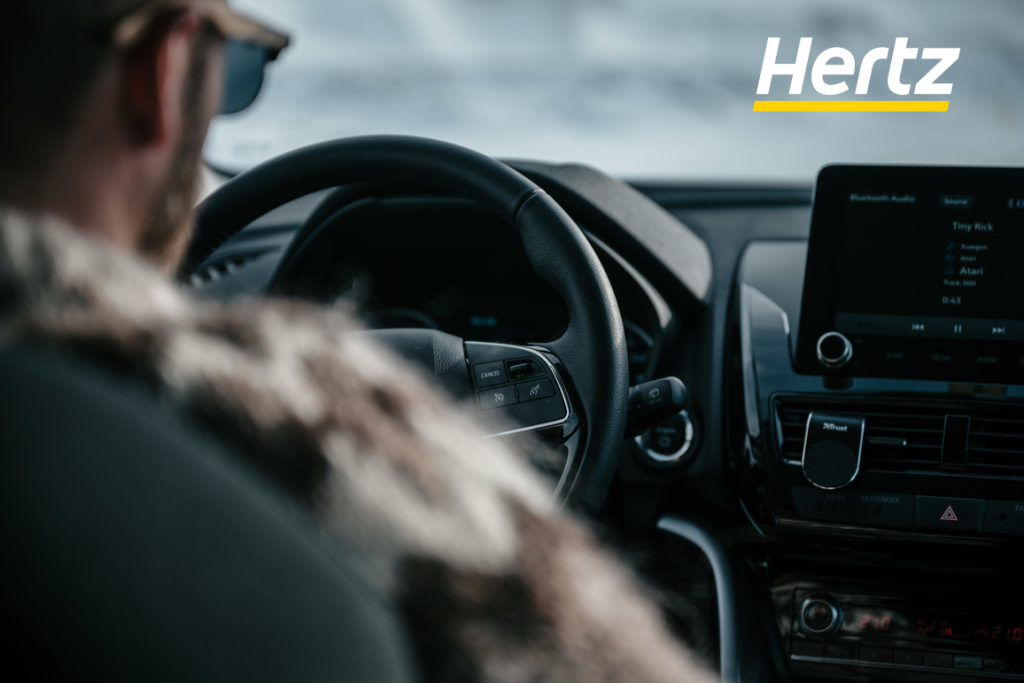 Best things to do in Iceland in October
So, are you convinced to come and visit Iceland in October yet? Since October is on the cusp of both the summer and winter seasons you can enjoy some activities and attractions that are available in both seasons. Here are some of the top things that you don't want to miss when you travel to Iceland for a self-drive tour in October:
1. See the northern lights
The northern lights, or the Aurora Borealis is one of the top attractions that people come to see in Iceland. It's a bucket list item for many travelers and there are only a few places in the world where they are visible, Iceland being one of them. While there is never a 100% guarantee you will see them when you visit, you have a pretty decent chance of seeing the northern lights in Iceland in October. You're most likely to see them when there are clear skies and when there is a new moon since the light from the moon can interfere with the visibility of the northern lights.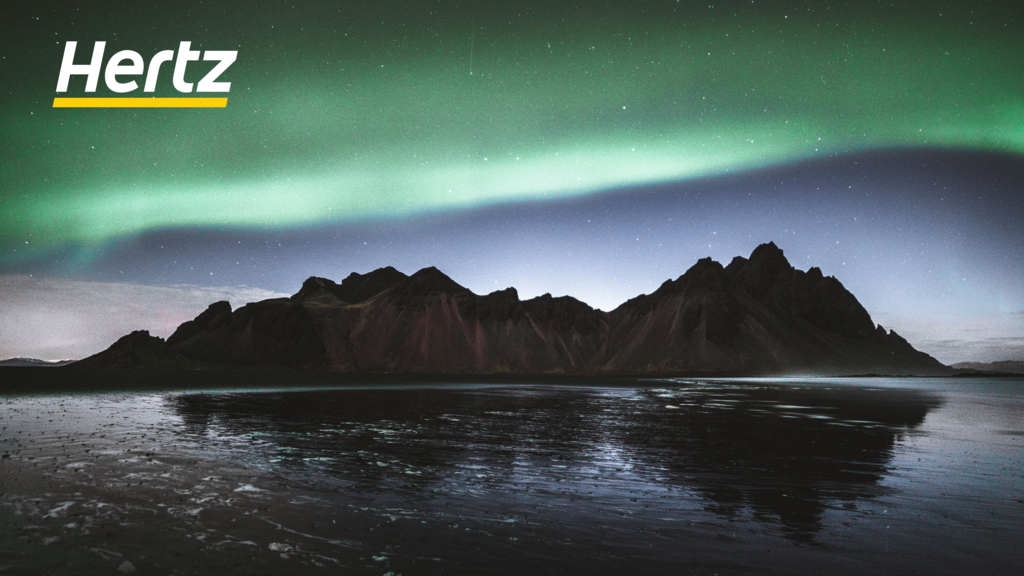 2. See Icelandic nature – waterfalls, hot springs, glaciers, and volcanos
Iceland is home to incredibly diverse natural landscapes and features that you can visit throughout October. Iceland is incredibly popular for its hot springs, all of which you can visit and enjoy in October. These include the Blue Lagoon, Vök Baths, and Mývatn Nature Baths.
You can also travel to many of the beautiful waterfalls in Iceland during a self-drive tour in October. Don't miss out on Gullfoss, one of the top ten waterfalls in the world, and Dettifoss, the most powerful waterfall in Europe.
Iceland isn't called the land of ice and fire for no reason. Iceland is a volcanic island, formed by tons of volcanic eruptions. You can visit Iceland's volcanos in October including Eyjafjallajökull and Krafla. Iceland also has lots of glacial terrains, hence the 'ice.' So don't miss the opportunity to visit glaciers in October.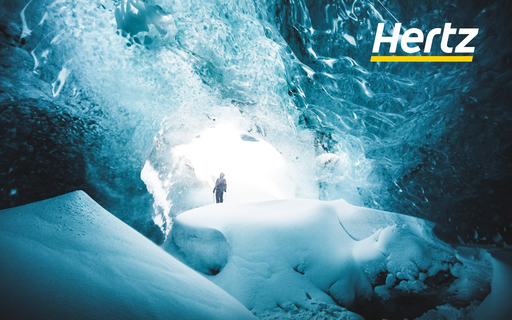 3. Whale watching
Many species of whales live in the waters surrounding Iceland all year long, and as the water is relatively calm in October, it's a great time to see them. You can take a whale-watching tour right from Reykjavik and see whales like humpbacks, blue whales and minke whales.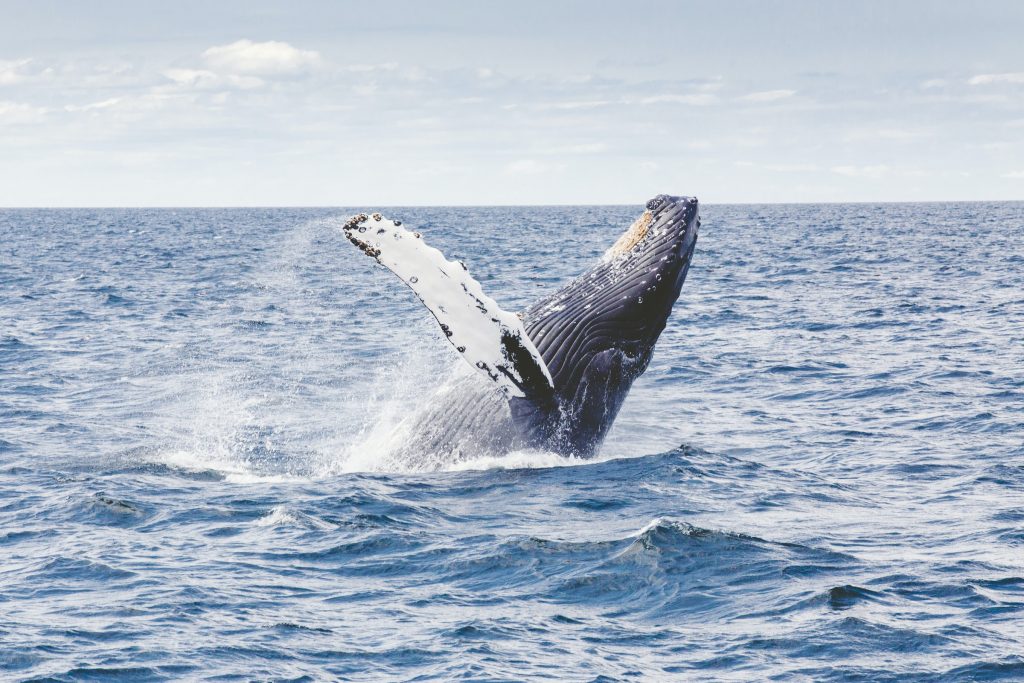 4. Glacier hiking
Hiking on Iceland's glaciers is truly an experience you don't want to miss out on. It's much easier to hike in October while the weather is still mild and enjoyable. You can book a tour to hike both Sólheimajökull glacier and Vatnajökull glacier. And don't worry if it sounds daunting, there are a range of different hike lengths to suit all ages and skill levels.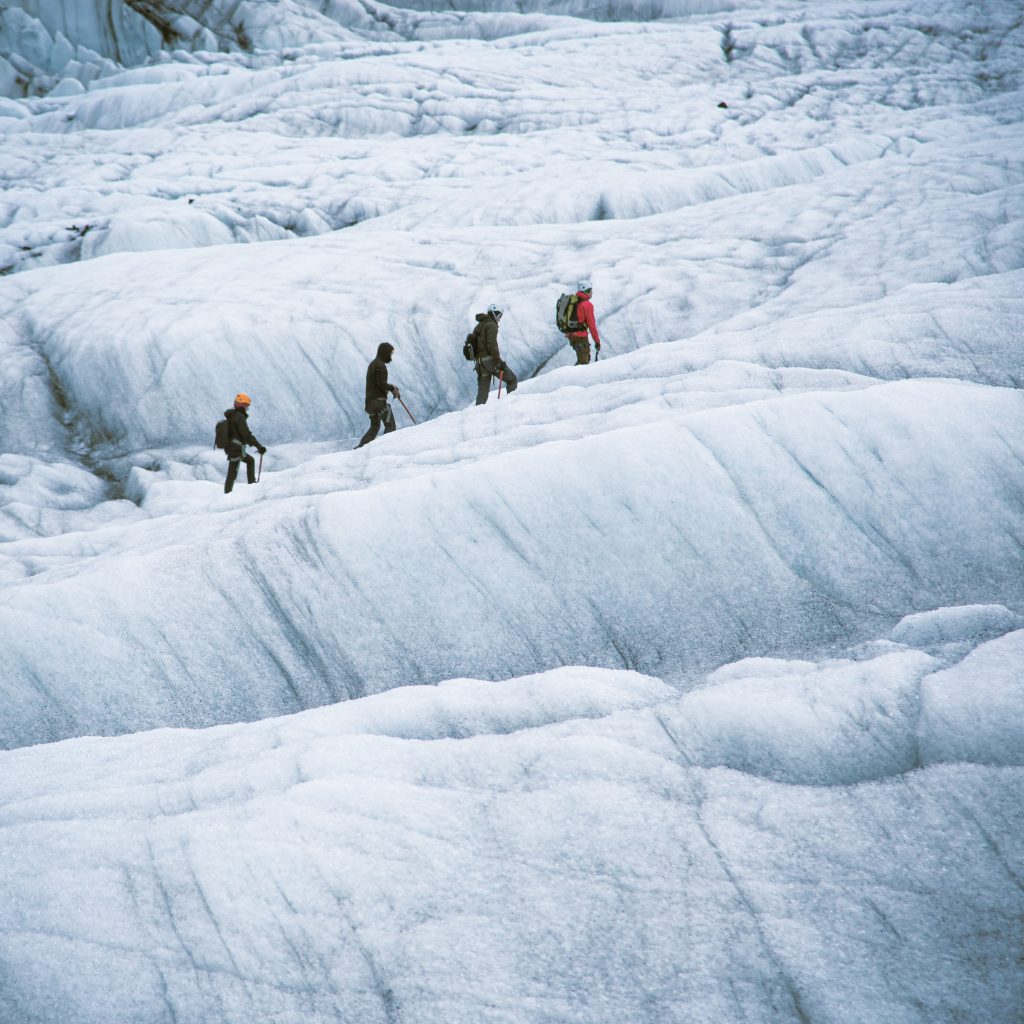 5. Self-tripping the Route 1 Ring Road
While it's always nice to take a guided tour, there's really nothing like exploring Iceland via a self-drive tour. Renting a car and driving yourself gives you the freedom to explore Iceland at your own pace, and stop at the attractions that interest you and your group the most. If you're going to do a self-drive tour of Iceland in October the best route to take is the Route 1 Ring Road. It's well maintained and passes by most of the top destinations in the entire country.
If you drove the Route 1 Ring Road straight through it would take between 14 to 16 hours. But that would mean not stopping anywhere! If you only want to make limited stops we would still recommend around 7 days minimum to complete the loop. To really get the true Icelandic experience then it's best to spend between 10 to 15 days driving the Ring Road. That way you can see every attraction without having to rush or worry about days with back weather.
Check out our full guide to driving the Iceland Ring Road here.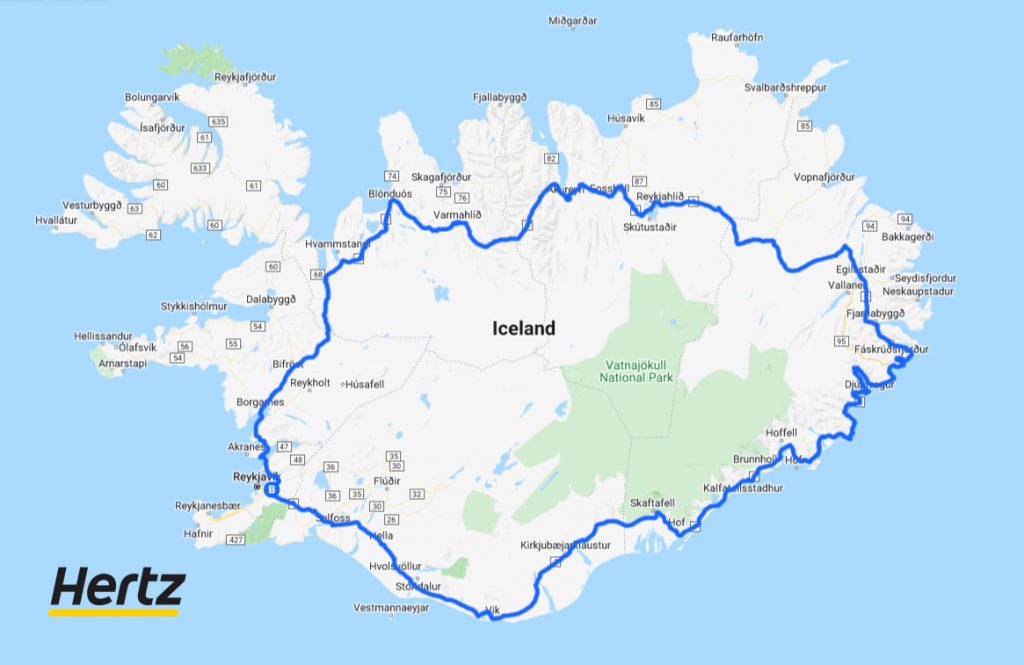 Best events in Iceland in October
October is a great time to visit Iceland as there are a few events happening throughout the month that will allow you to experience Icelandic culture. Here are two main events that you can enjoy in Iceland every October:
1. The lighting of the Yoko Ono Imagine Peace Tower
The Imagine Peace Tower was created by Yoko Ono to represent a beacon of peace. It truly is a work of art. A huge beam of light shoots up from the tower and into the sky, and if you're in Iceland on October 9 you can watch them light it up. Because of the variable weather in Iceland the beam never looks entirely the same. Yoko Ono chose to place this memory to John Lennon I Iceland as it's a peaceful nation, and the light is powered using renewable energy.
2. The Reykjavik International Film Festival (RIFF)
The Reykjavik International Film Festival runs every year, featuring films from 40 countries or more. It runs from September 29th until October 9th, so if you're visiting in the first week of the month you'll likely be able to catch some of it. The cost of the entire pass is 18,900 ISK (approximately $138), which will give you access to all shows, excluding special events. Beyond screenings, there are also workshops, live music shows and other exhibits. If you're a film buff, then you don't want to miss this!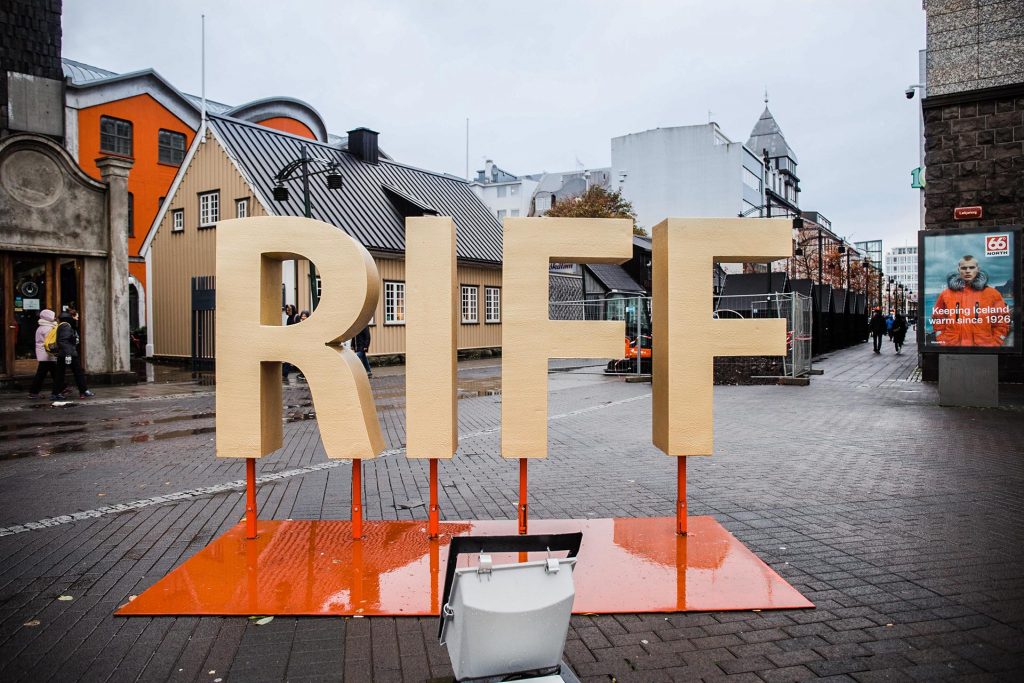 Picture of Iceland in October
Here's a glimpse of what Iceland looks like during the month of October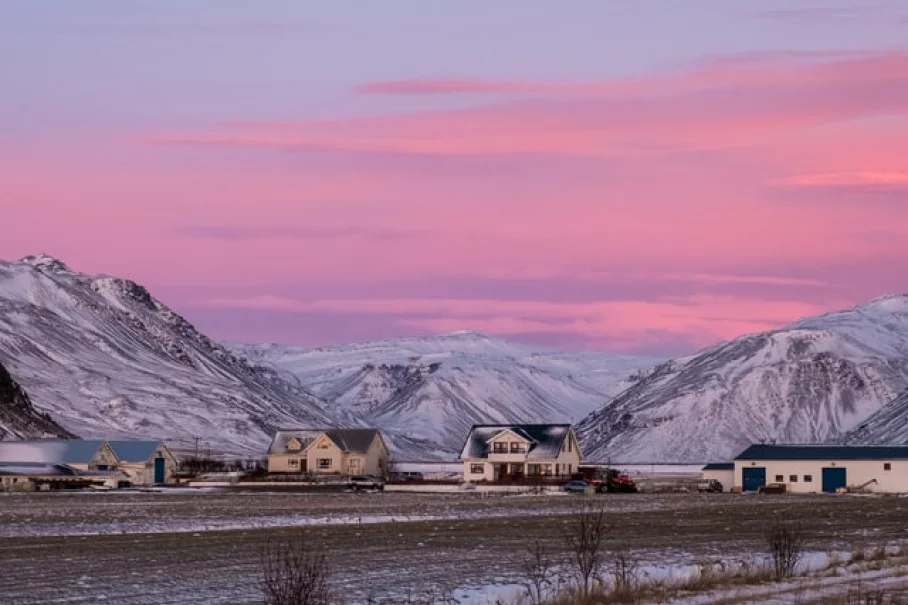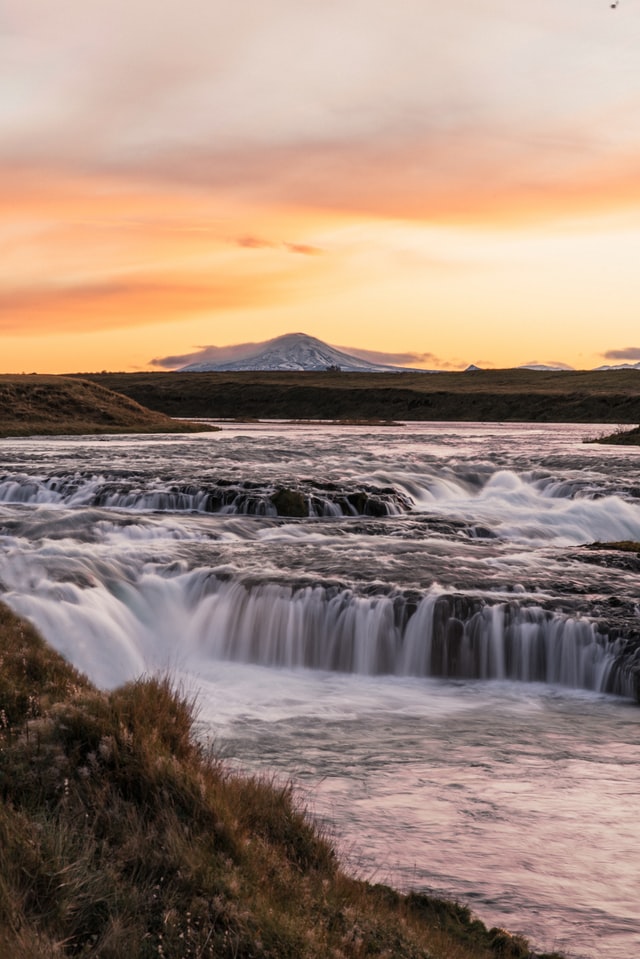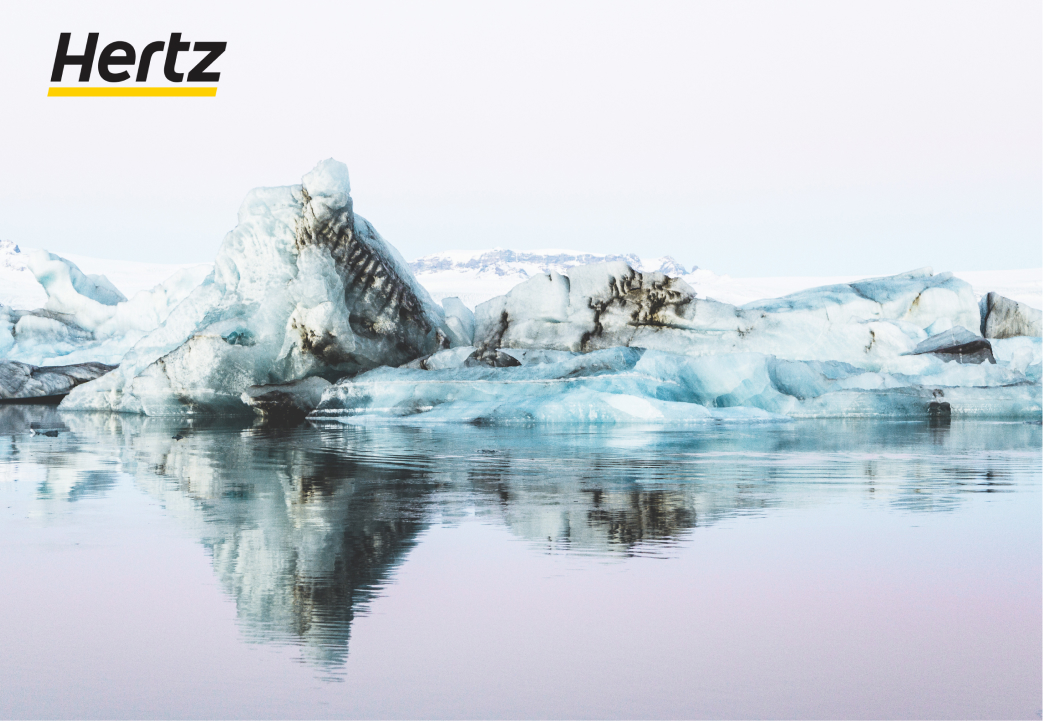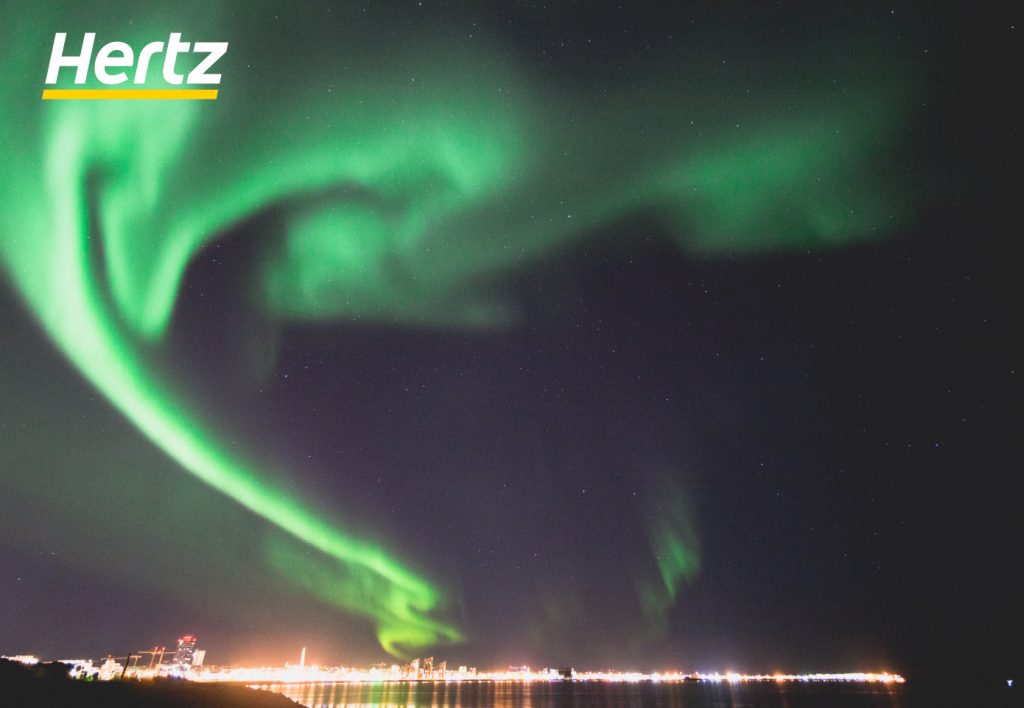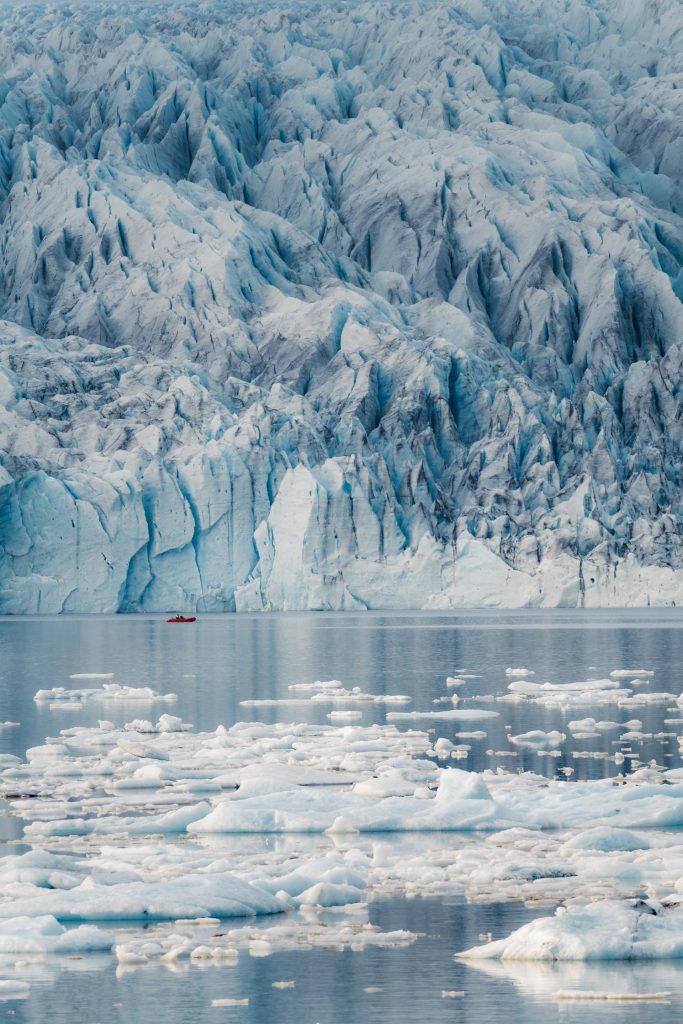 Iceland in October: the self-drive travel guide
Now that you're prepped with all the information you need to visit Iceland in October it's time to book your trip! With unbeatable prices on hotels, flights and rental cars, October is one of the best times of year to visit Iceland. Plus, you can still enjoy many of the summertime activities, with less tourist traffic. Make sure that you always book your rental car online, and in advance to ensure that the best option for you is available. Don't forget to Check out tons of resources and tips for how to book the best rental car for your Iceland trip.