Visiting Iceland in March has a lot of benefits, giving tourists the opportunity to still enjoy activities that are only available in the winter with the harsh temperatures. From seeing the Aurora Borealis, to fun festivals and ice caves, there are a variety of ways to experience Iceland in March.
As long as you're well prepared and know where to go and what to do, a self-drive trip in Iceland during March can be just as fulfilling as visiting during the popular summer season. From weather conditions to the top places to visit, this self-drive travel guide will tell you everything you need to know.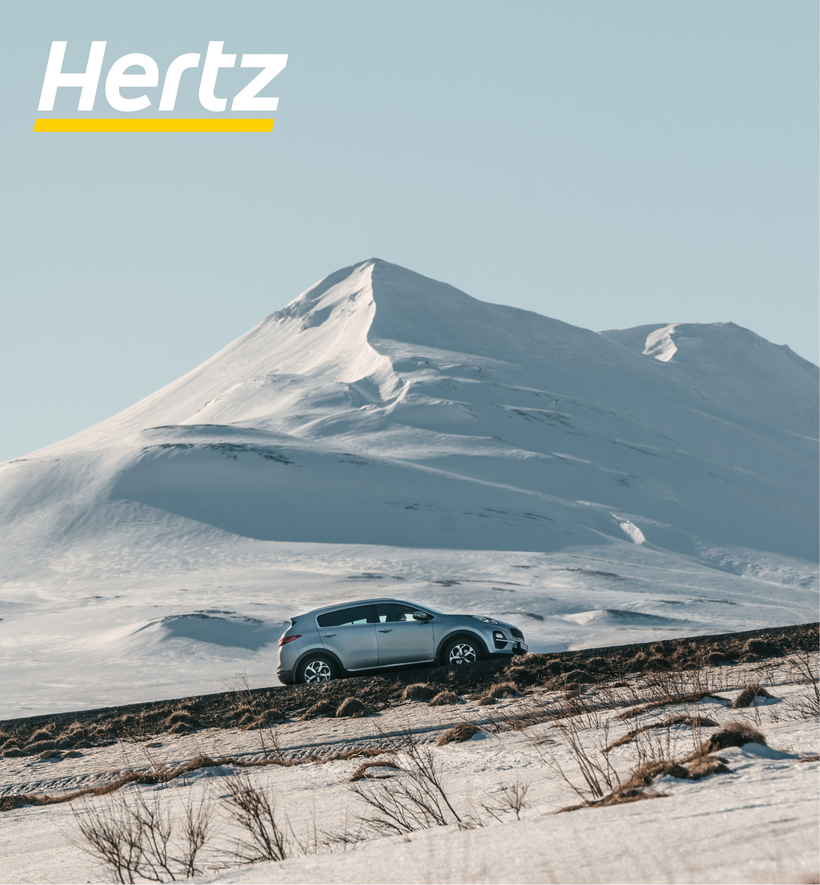 Table of content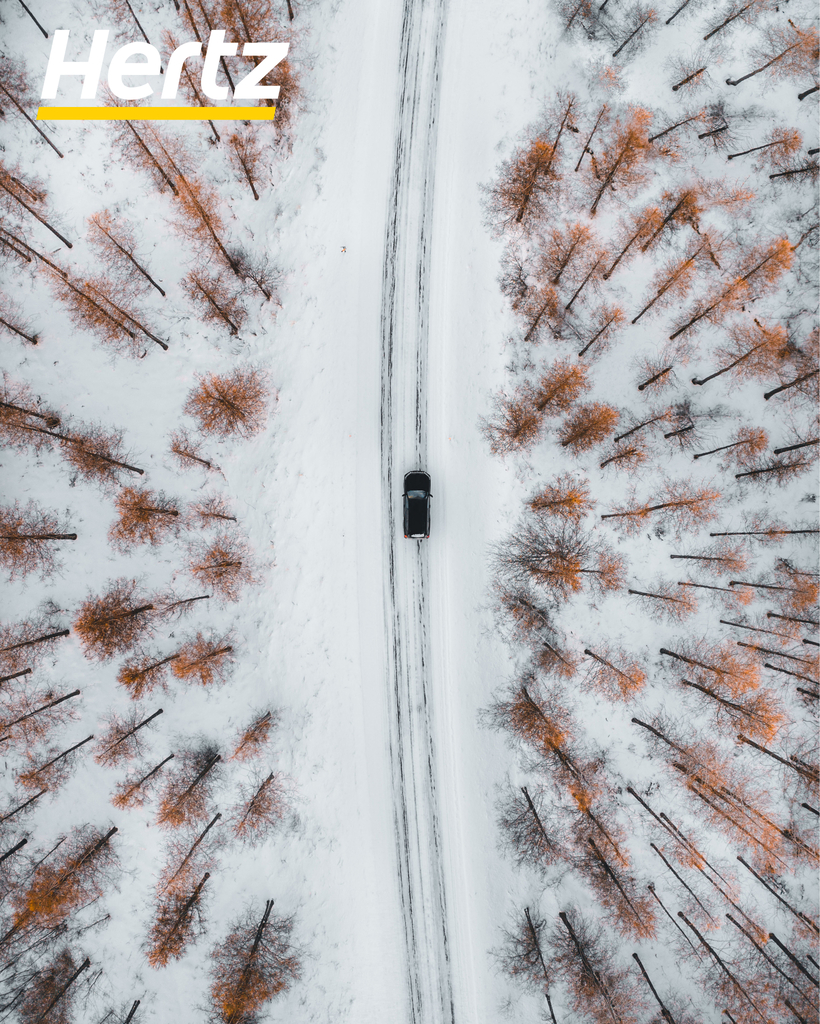 What is the weather in March in Iceland?
While Iceland technically has four seasons, spring and fall have no dramatic weather differences. The temperature in Iceland stays pretty steady throughout the year, with the only major difference being in the summer months, between June and August. In March, you are likely to experience cold weather, strong winds, and precipitation that come with other winter months, although it's a bit milder than January and February.
The average temperature in March
On average, the temperature in Iceland can range from around -2.2°C (28°F) to 3.3°C (38°F).
The daylight hours in March
Although there are still more nighttime hours in March, you will get significant daylight hours, around 10 hours at the beginning of March and 13 hours at the end of the month.
Is Iceland cold in March?
Iceland can be quite cold in March, with snow and ice, strong winds, and storms all possible. So, you will need to be well prepared for extreme weather sometimes. But as long as you pack effectively and choose the right rental car, you can still travel around Iceland comfortably in March.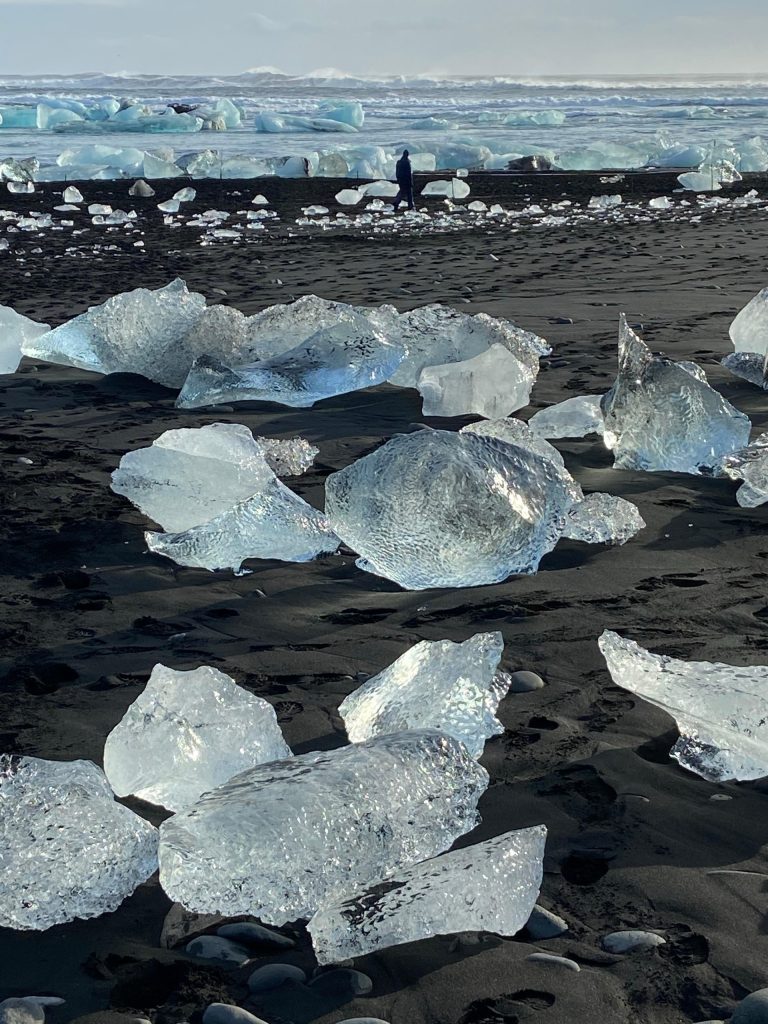 What to wear in Iceland in March? A travel packing list
Here are some of the most important things to remember to pack when visiting Iceland in March.
Waterproof Jacket
Thick Socks
Waterproof Hiking Boots
Thick Sweater
Thick insulated Pants
Scarf
Hat
Wool Underwear/Thermals
Gloves
Sunscreen
Lip Balm
Down Coat
Sunglasses
Bathing Suit
Reusable Water Bottle
Backpack
Find a full Iceland packing list here.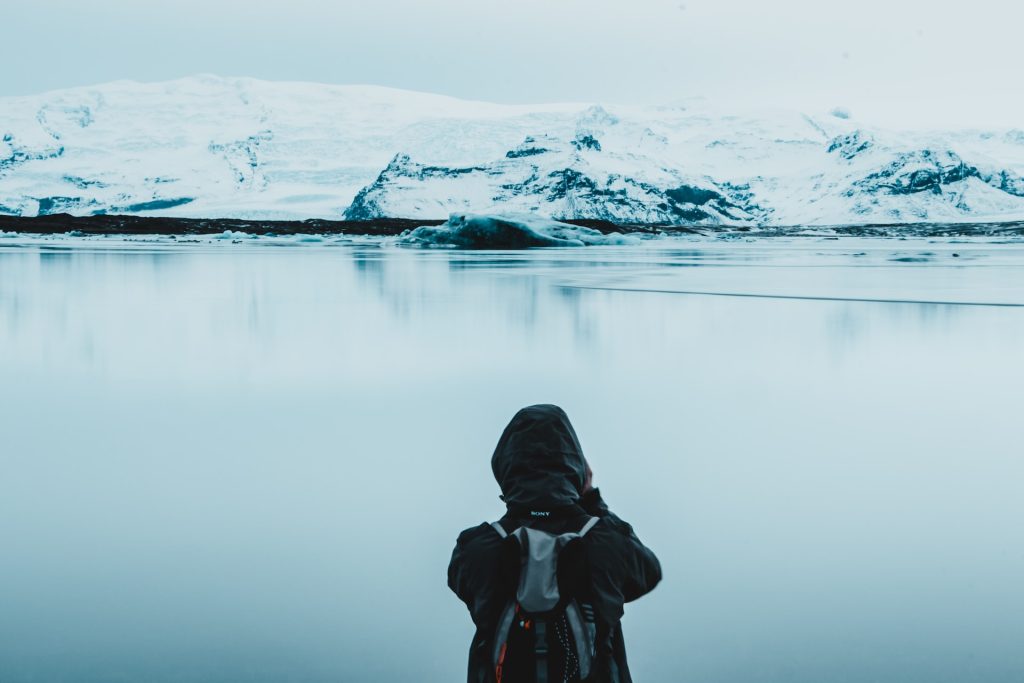 What are the roads like in Iceland in March?
If you plan on renting a car in Iceland in March, here are some important things to keep in mind about the road conditions in Iceland in March.
Even though March is nearing the end of the winter period, the roads are still subject to winter conditions.
The highlands will likely remain inaccessible during March due to snow. And the west, east, and north fjords will be very difficult to drive through as well.
We recommend that tourists, especially those who are new to Iceland only drive along the Golden Circle route, and visit attractions along the Ring Road as it's best not to risk the road conditions in the fjords.
The most enjoyable routes for March Iceland are along the south coast and Snaefellsnes peninsula, as these remain accessible and well-maintained throughout the month. However, you must still remain cautious on these roads as they could be slippery after snowfall or rain.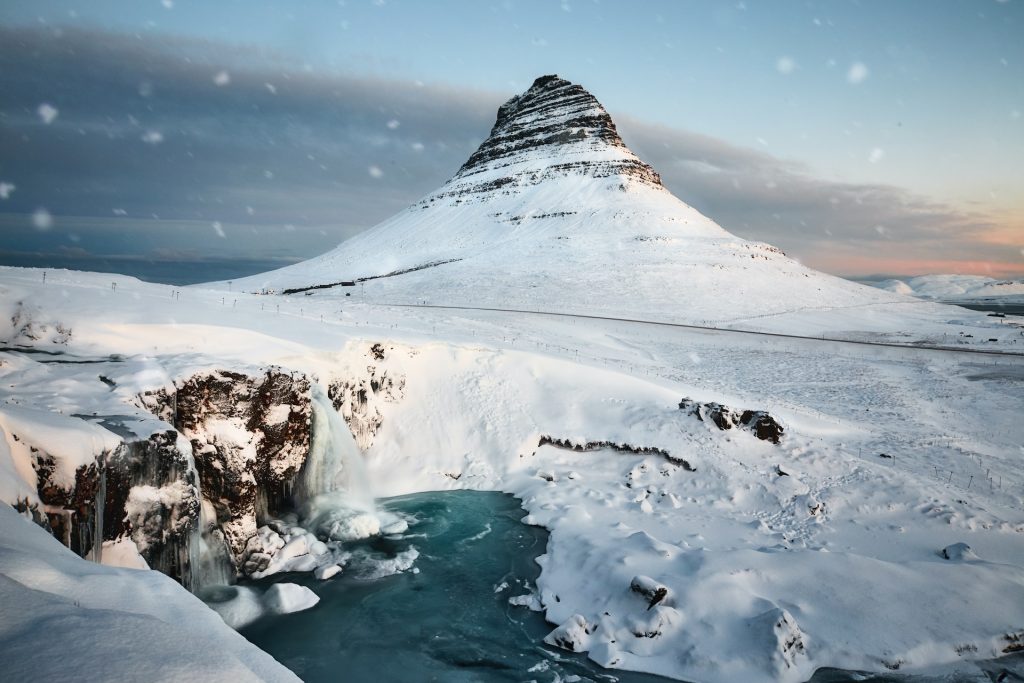 What is the best rental car for a road trip in Iceland in March
The best rental car for a trip to Iceland in March is a 4WD car that is built for the elements and can withstand the weather and road conditions that come with the winter months. Regardless of where you plan to go, you can trust that a 4X4 vehicle will provide good handling to ensure your groups' safety while driving your chosen route.
When selecting a 4WD to rent, you should also consider the size of your group, and the amount of luggage you will be carrying on your trip. You can then decide whether you want an economy or compact car which fits only a few people or a mid-size to full-size car which can hold more people (up to 5 or 6) and luggage.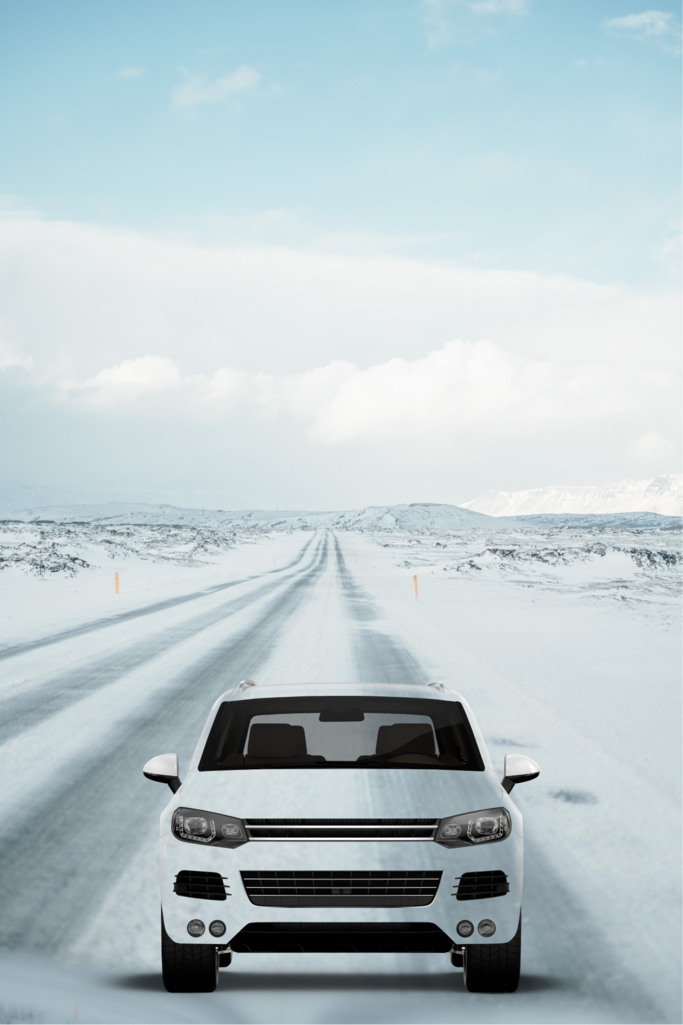 Is March a good time to go to Iceland?
Despite being one of the colder months, March is a great time to visit Iceland. Firstly, it is perfectly placed between the cold winter months and extremely busy summer months without being too far to either extreme.
Secondly, there are tons of exciting winter activities still going on that you can indulge in, like whale watching and glacier ice caving. Thirdly, the shorter days and longer nights mean that you could see the Northern Lights if you get lucky. Finally, it is also a great time to indulge in one of Iceland's many hot springs and spas.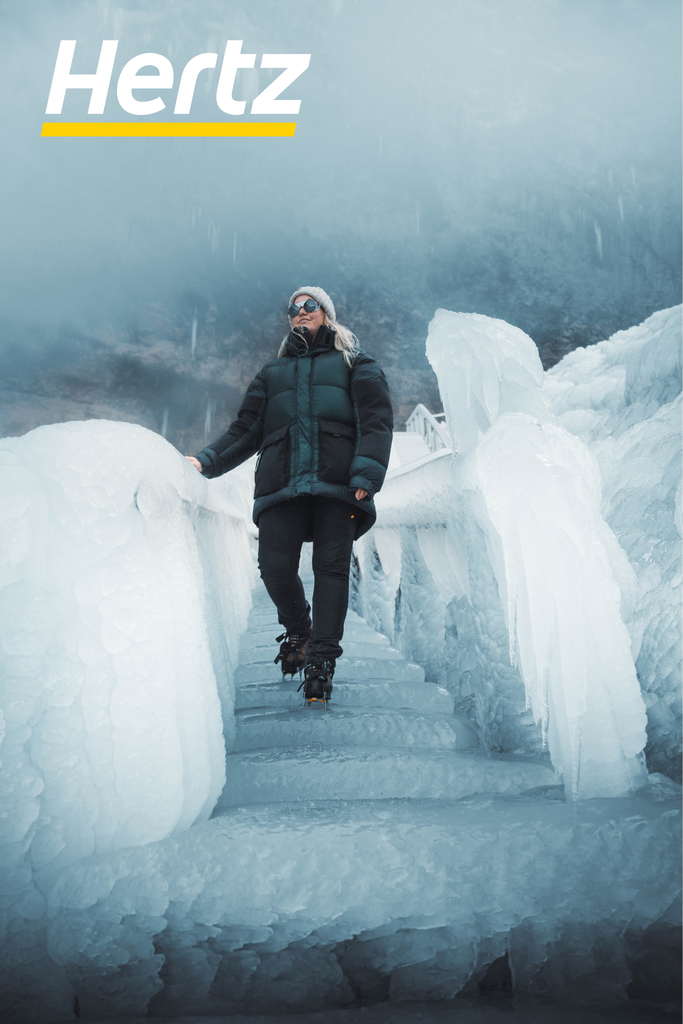 What to do in Iceland in March
There are a slew of fun activities to do in Iceland in March that cater to every possible tourist taste, from adventure to relaxation and everything in between. Here are a few of our top recommendations.
1. See the northern lights
Can you see the northern lights in Iceland in March? Yes, because the dark winter skies that last for several hours are the most basic requirement for seeing the Aurora Borealis. You will have an even better chance to see the aurora in an area with less light pollution and solar activity is strong.
With almost 14 hours of nighttime on some days, you can try your luck at seeing the northern lights in Iceland. The short daylight hours in March help increase your chances, making this Icelandic winter phenomenon well in reach.
This doesn't mean that you are guaranteed to see the northern lights on any particular night, but being in Iceland in March gives you a great chance to do this. For more tips on how to better your chances of seeing the northern lights, you can read our guide to see northern light in Iceland.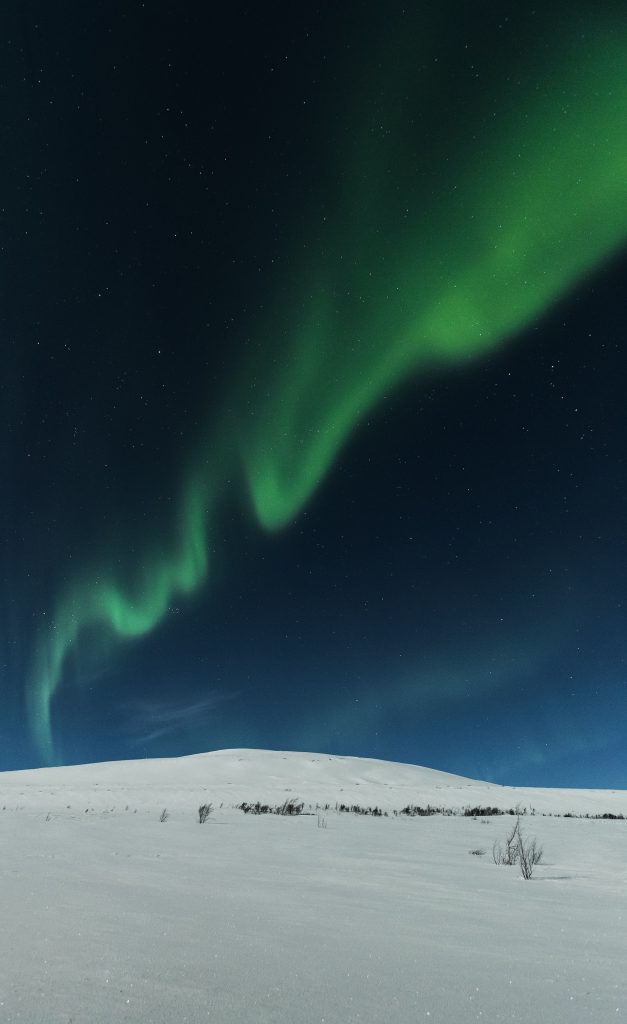 2. Glacier hiking
Just as fortune favours the bold, Iceland favours the adventurous. Glacier hiking in Iceland at any point in the country's winter is a wonderful and rewarding experience for thrill seekers. Since March is technically part of winter season it's great time to enjoy this activity.
These glaciers cover 11% of Iceland's landscape and are one of the most popular tourist attractions. From the capital Reykjavik to the Solheimajokull glacier, a tongue of the Myrdalsjokull glacier on the South Coast, there are several tours and hikes that will fascinate you and take your experience of Iceland to the next level.
Two popular and unique tours where you can experience the thrill of glacier hiking in Iceland include the Solheimajokull glacier walk tour and a 10-hour super jeep tour to the Eyjafjallajokull volcano and glacier, which also gives you the opportunity to see the Solheimasandur black sand beach DC plane wreck.
There are quite a few tours in Iceland in March that you can book ahead of your trip, and you can find them here.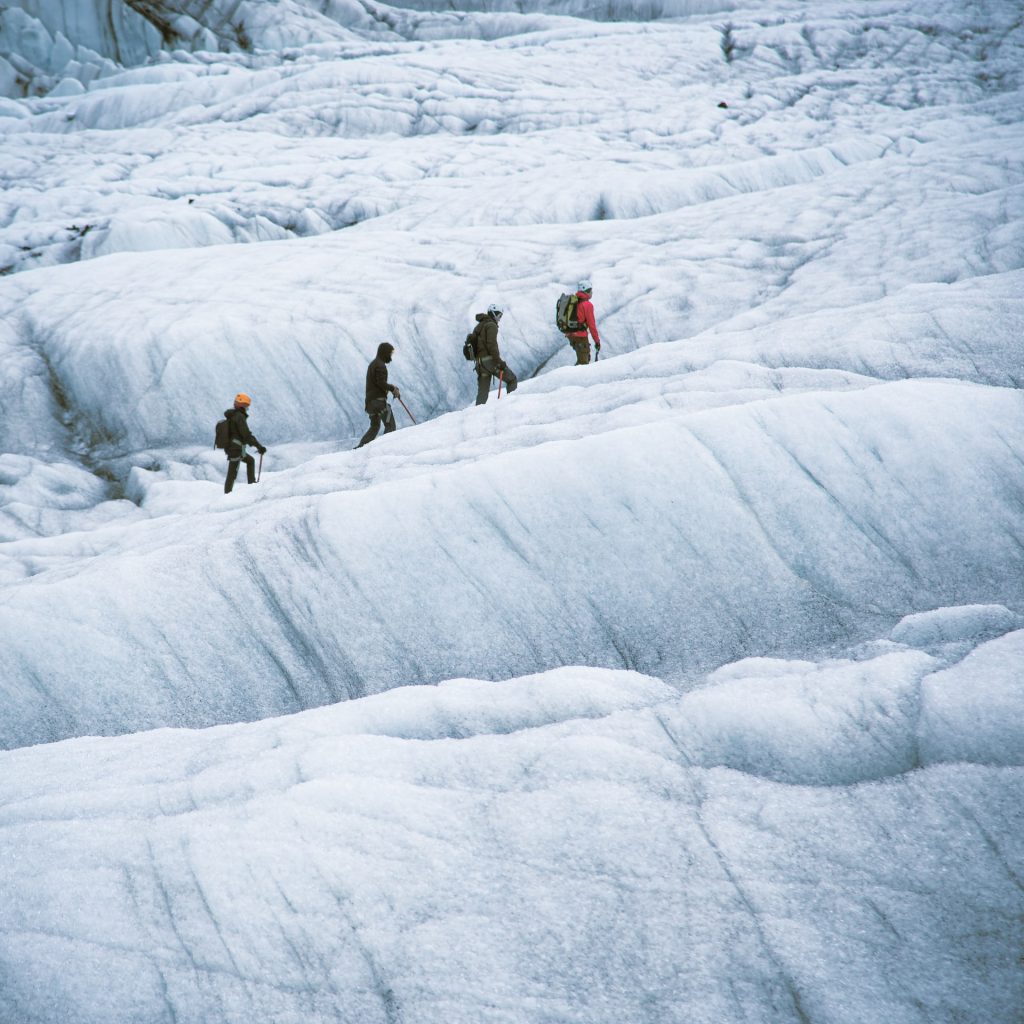 3. Glacier blue Ice caving (winter months limited activity)
Winter in Iceland gives rise to many incredible wonders, and while the northern lights tours are the most popular example, Iceland's blue ice caves could easily rival the Aurora Borealis as the most spectacular winter miracle in the country.
Entire caves and systems take shape only during the winter months, formed naturally when glacier melt freezes into ice. And once the temperatures rise, they vanish as quickly as they appeared. With their spectacular crystal blue walls that form different structures each winter season, the ice caves should not be missed when you travel to Iceland in March.
There are typically two ways that you can go to join an ice-caving tour in March: drive yourself to the tour meeting point or as part of a guided tour. The ice-caving tours are highly popular for the winter month, if you want to visit an ice cave during your stay in Iceland, we recommend you book a tour before you arrive in Iceland, to secure your spot.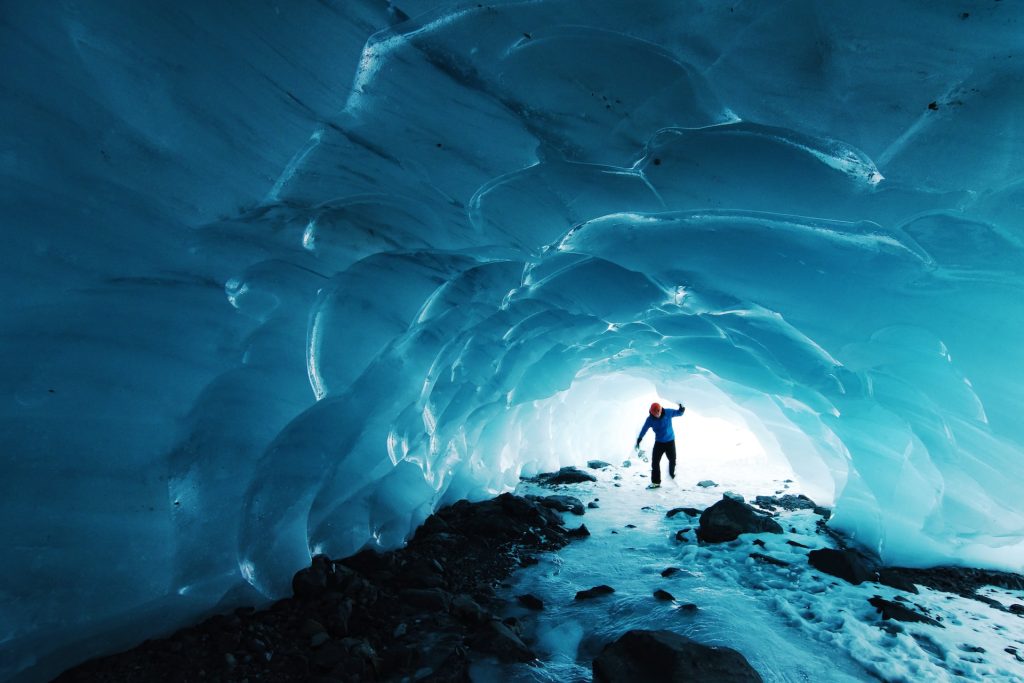 4. Visit Iceland hot springs / go to the public swimming pools like a local
There is a huge culture of community swimming in Iceland which dates back to when Iceland was first settled. The hot springs and public swimming pools are a unique experience that you can enjoy alongside the locals, while soaking in mineral-rich waters that are naturally warmed from the earth. March is the perfect time to enjoy the hot springs, as there are less tourists in general, so the baths won't be as crowded as they normally are.
The most famous of the thermal baths is Blue Lagoon hot spring and spa. It's located near the capital Reykjavik in a lava field near Grindavík on the Reykjanes Peninsula. It attracts over a million tourists each year to enjoy beautiful warm waters and serene environment, likely due to it's proximity the to capital, making it easy to get to.
Additionally, you can visit other famous lagoons and hot springs such as the Sky Lagoon, one of Iceland's national treasures; the East Icelandic Vök Baths; or the Secret Lagoon, where you will find Iceland's oldest geothermal bath. And if you have the chance, check out the Laugarvatn Fontana Geothermal Bath, which comes with the thrill of an underground bakery.
Iceland also offers a variety of more hidden hot springs and public swimming pools. So, if you enjoy getting off the beaten path, you will also enjoy many of Iceland's public swimming pools that have a more local vibe, and less tourists.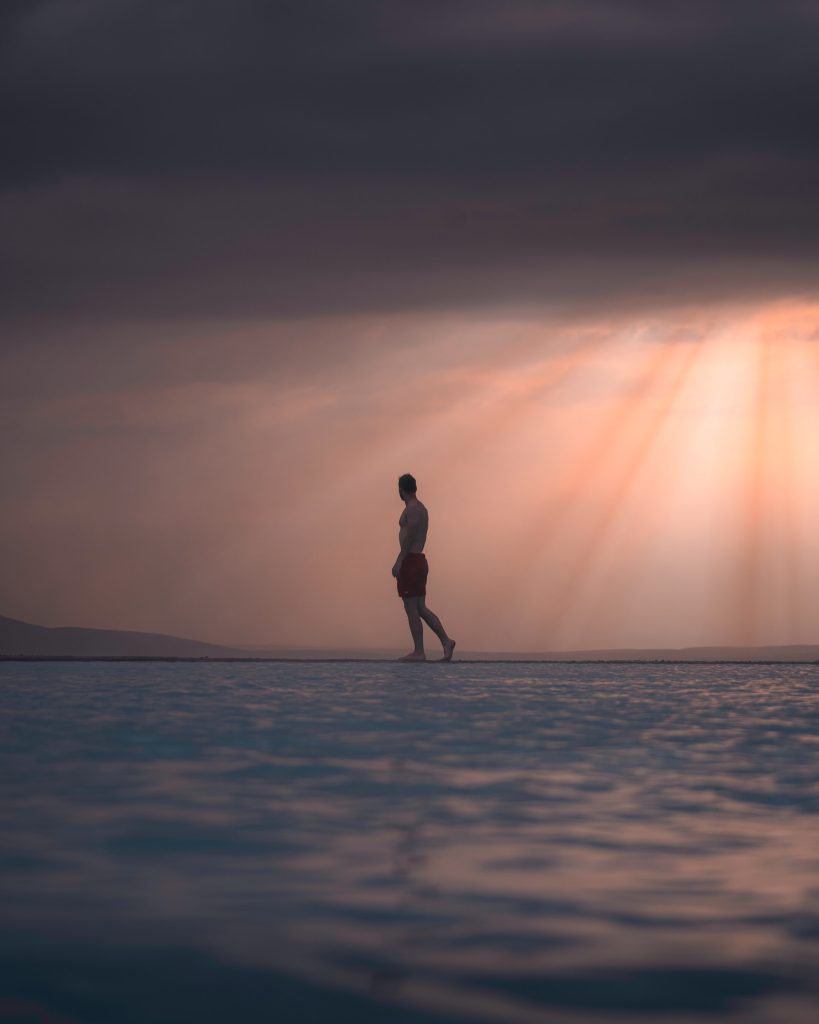 5. Icelandic horseback riding
Icelandic horses stand out from other horses with their stocky bodies and beautiful manes and they are entirely unique to Iceland. Because they frequently shed their thick winter coats after winter, March is one of the last months for tourists to see the Icelandic Horse in their fluffy glory, and also ride one! Icelandic horses are renowned for being sociable, perceptive, and curious creatures that can easily withstand the country's coldest winters and are believed to have been around since the time of the viking warriors in Iceland's history.
So when you visit Iceland in March, you have a very good chance of enjoying this distinctively Icelandic experience of watching the horses frolick in the snow, and even enjoying a ride by booking a tour.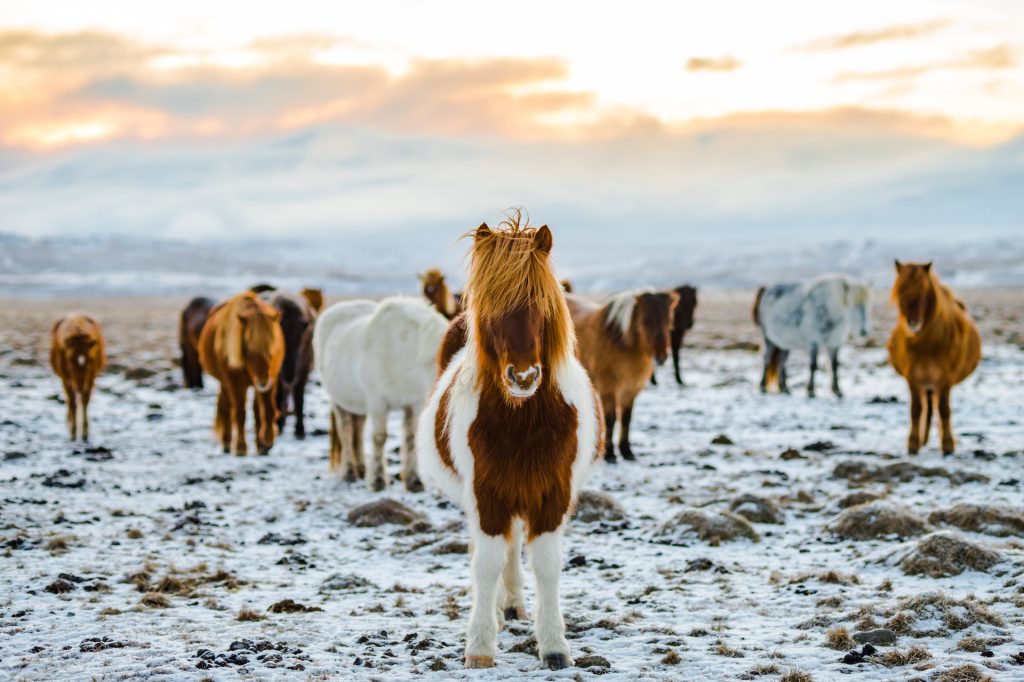 Local festivals in Iceland recommendation in March
In addition to the incredible sights that Iceland offers, visitors can also enjoy the many fun festivals and food-filled activities that are part of Iceland's culture. Starting from the very first day of March, Iceland promises to deliver fun activities that will keep you entertained and engaged throughout the month.
March 1st is National Beer Day in Iceland and marks the day that a 74-year prohibition on beer was lifted in 1989. It is celebrated the way you would imagine people celebrate the end of a prohibition – by drinking lots of beer. There's more than enough beer country-wide as locals and tourists alike bask in the unheralded treasure that is Icelandic beer.
During the first weekend of March, Iceland also plays host to the Food and Fun Festival which sees renowned chefs from around the world come together to compete in an annual contest. The chefs create new dishes by collaborating with local Icelandic restaurants to create award-winning dishes that compete for top prize in the festival.
If you're a fan of music, then don't miss Iceland's battle of the bands. The weekend-long Músíktilraunir competition, which discovered the famous indie-rock band "Of Monsters and Men" is an exciting festival and competition that features 50 Icelandic bands made up of teenagers or early adults.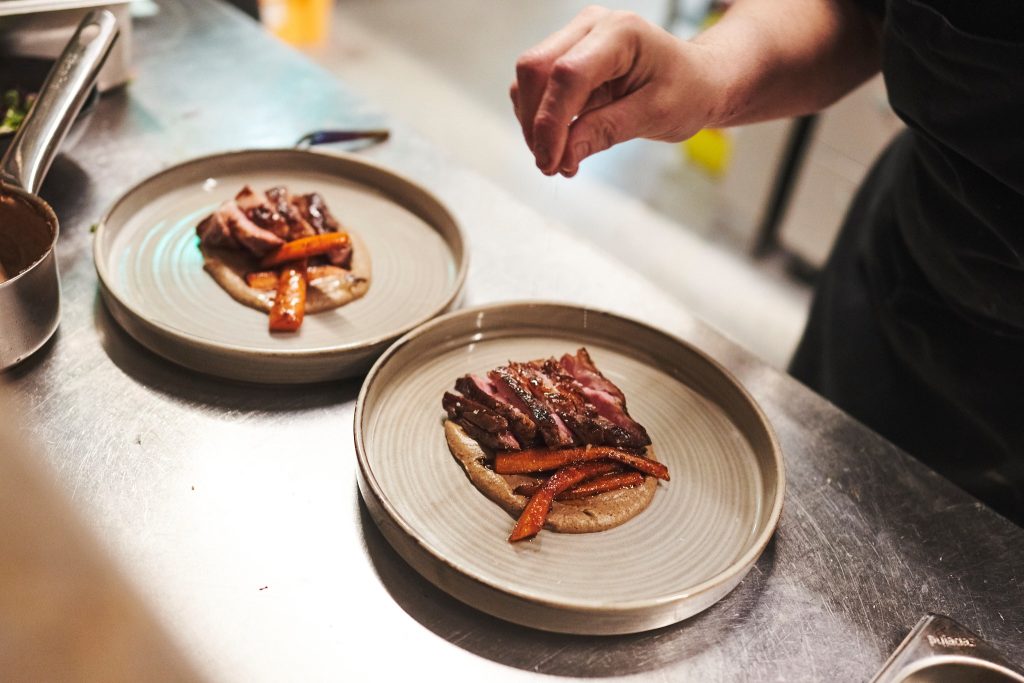 Picture of Iceland in March
When visiting Iceland in March, here is a look at what you can expect to see!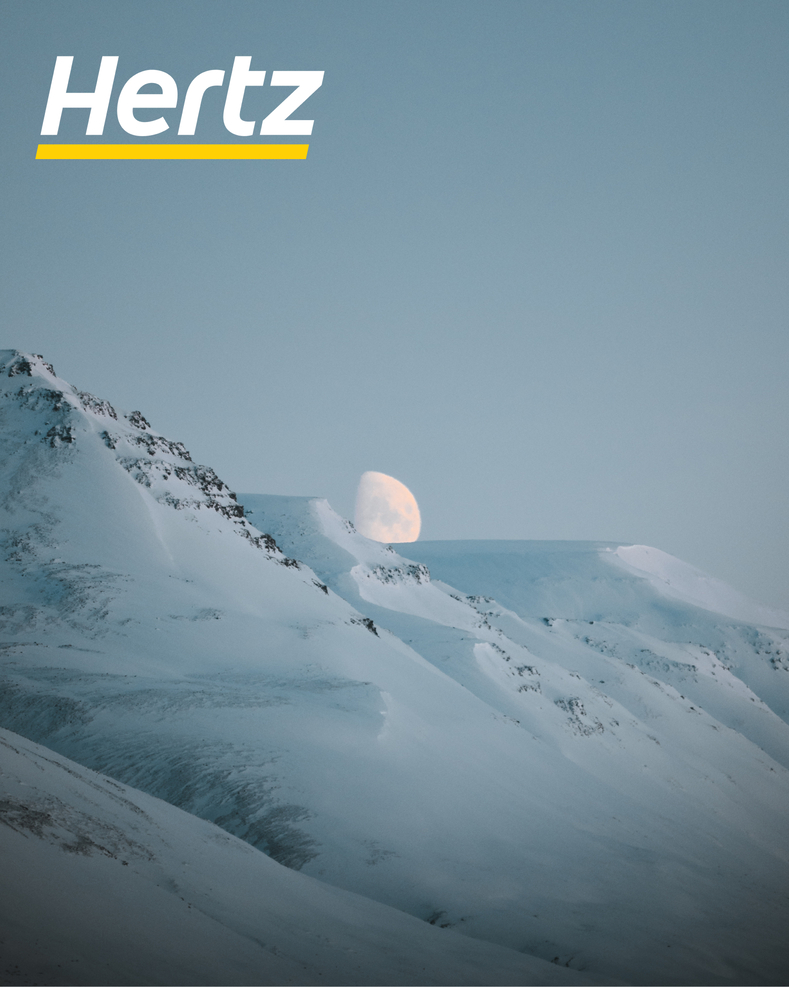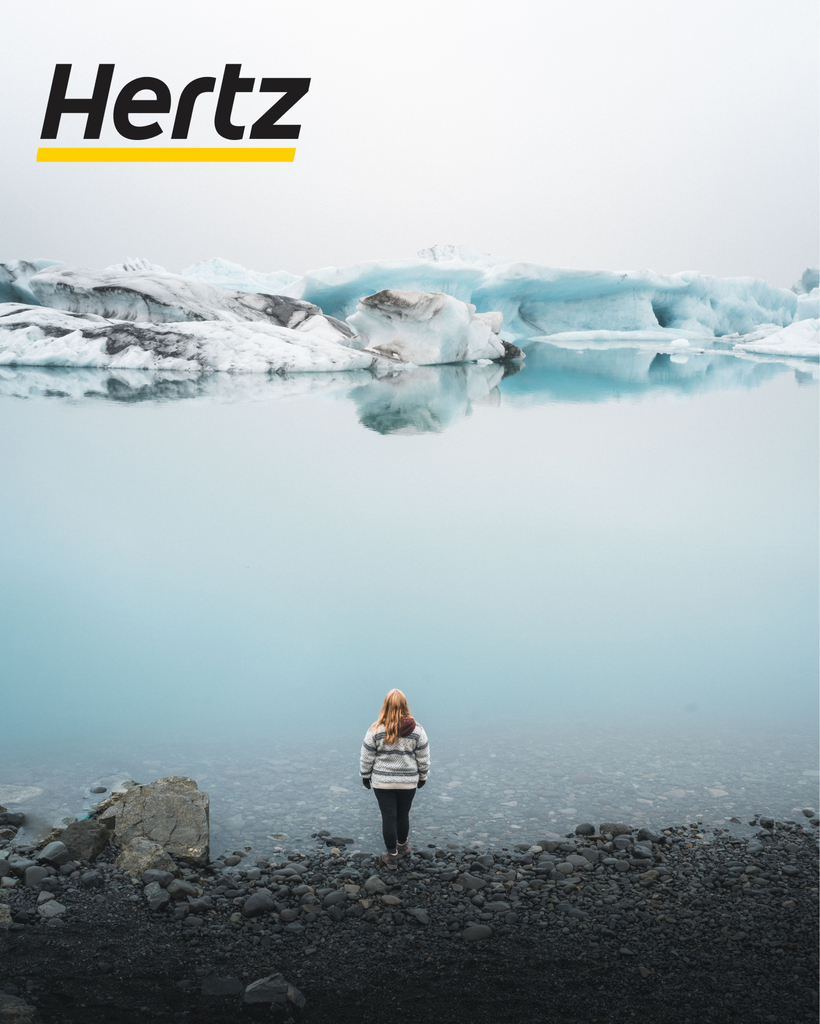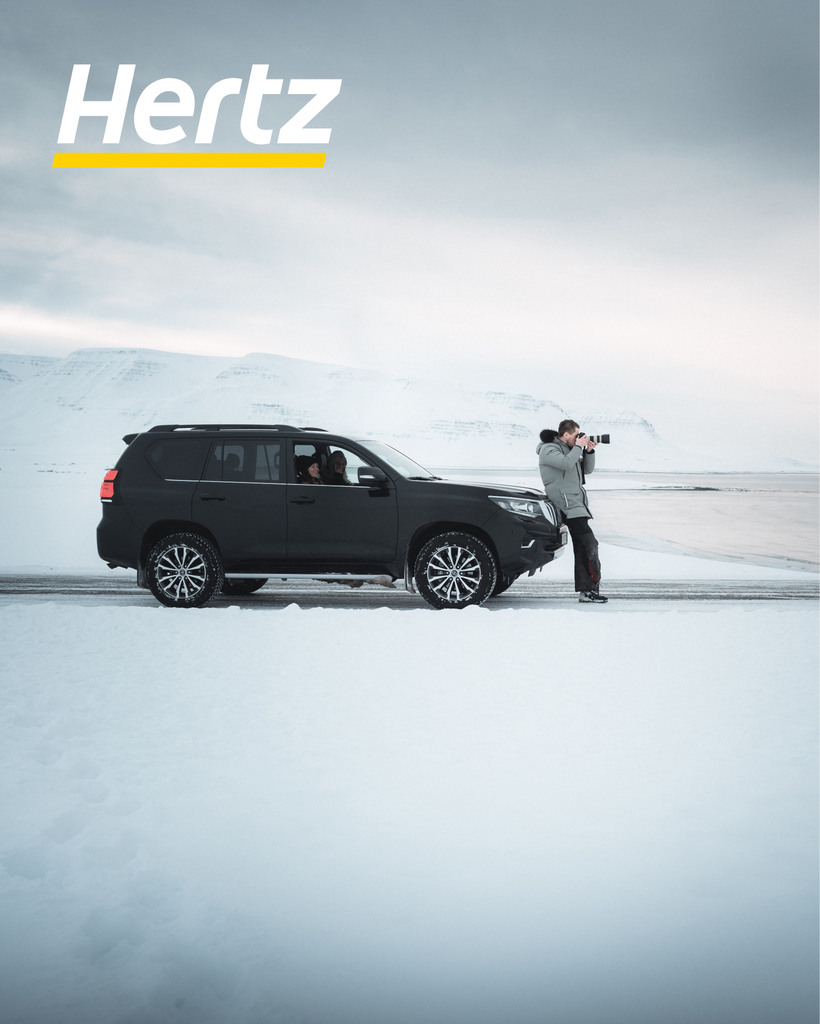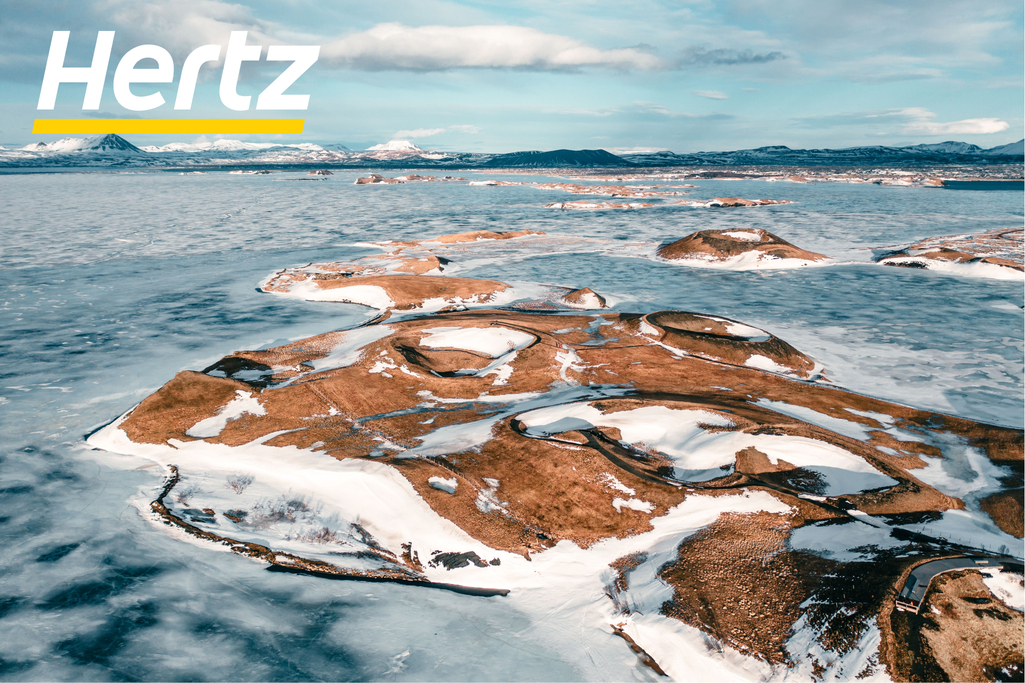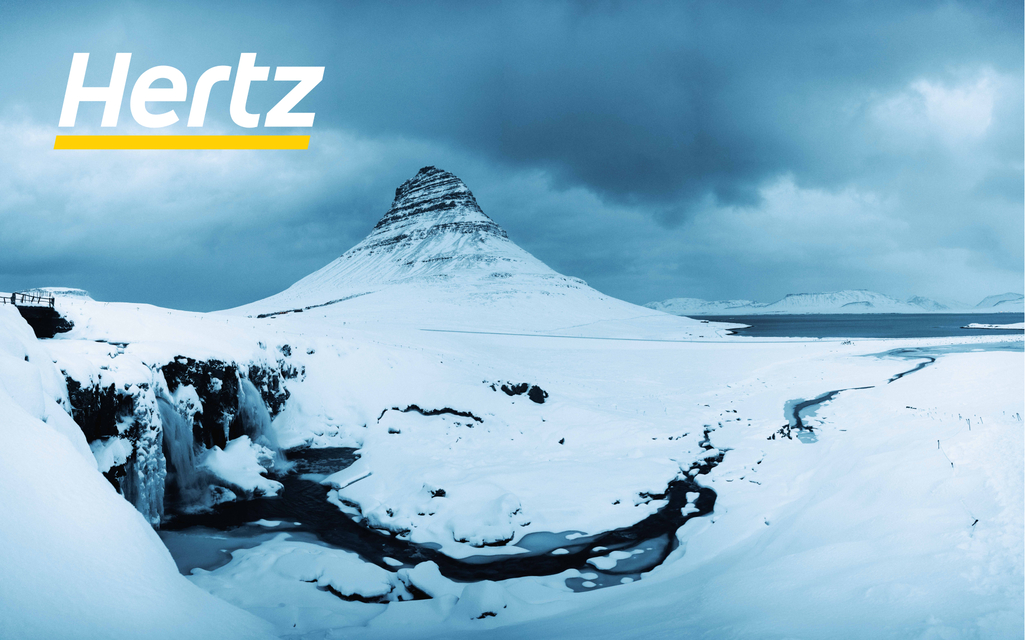 Iceland in March
A self-drive travel experience to Iceland in March is one of the best times to enjoy all of Iceland's best attractions without a huge volume of tourist traffic. Since March is during the off-season, tours will be more accessible, and flight and hotel prices are cheaper than other times in the year.
You'll also get to experience the otherworldly natural wonders of Iceland without as many people around. On top of that, you can take part in activities that are only available in the winter, but without having to brave the harshest conditions.
Before you visit, make sure to book your rental car with Hertz Iceland online and in advance to ensure that you get the perfect vehicle suited to your group. And with a pickup location right in the airport arrivals hall, you can begin you March in Iceland adventure right away!