Every month in Iceland has its own unique beauty and attractions, but Iceland in February is a very special time that offers the ability to enjoy winter activities. But it also marks the beginning of the transition from the winter to the spring seasons.
If you're considering visiting Iceland in February, there are some things that you'll want to know first so you can plan for your trip effectively. In this self-drive travel guide to Iceland in February, we will cover the weather, road and driving conditions, the best vehicles and routes to take and the best attractions to visit during this time of year!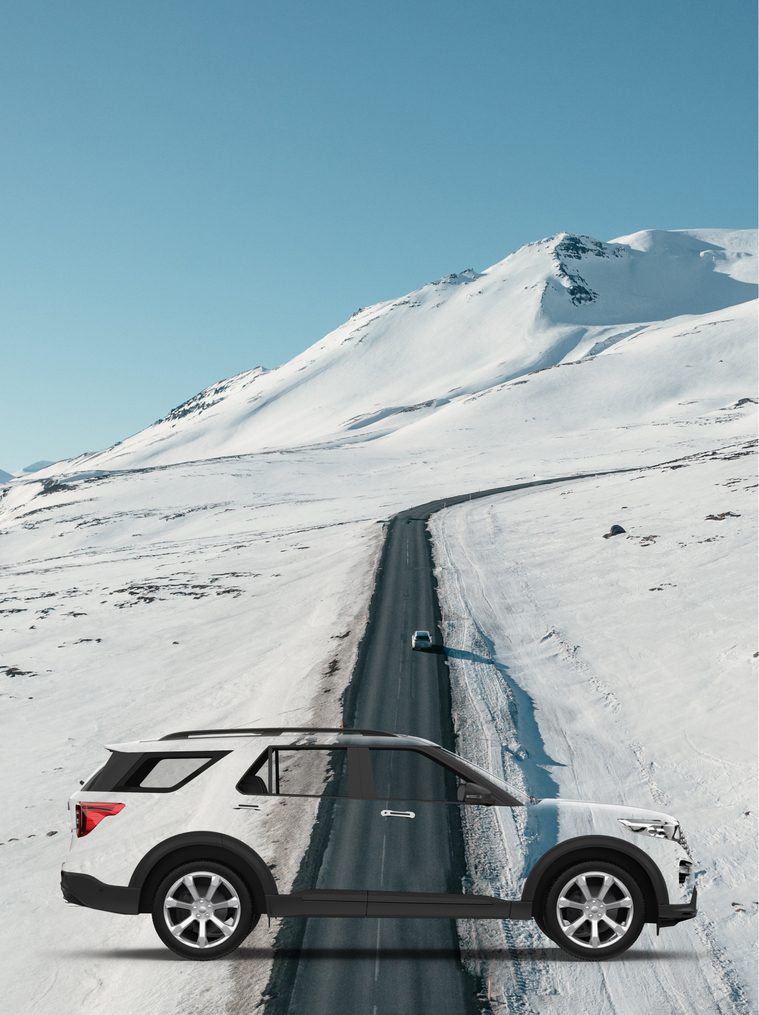 Table of content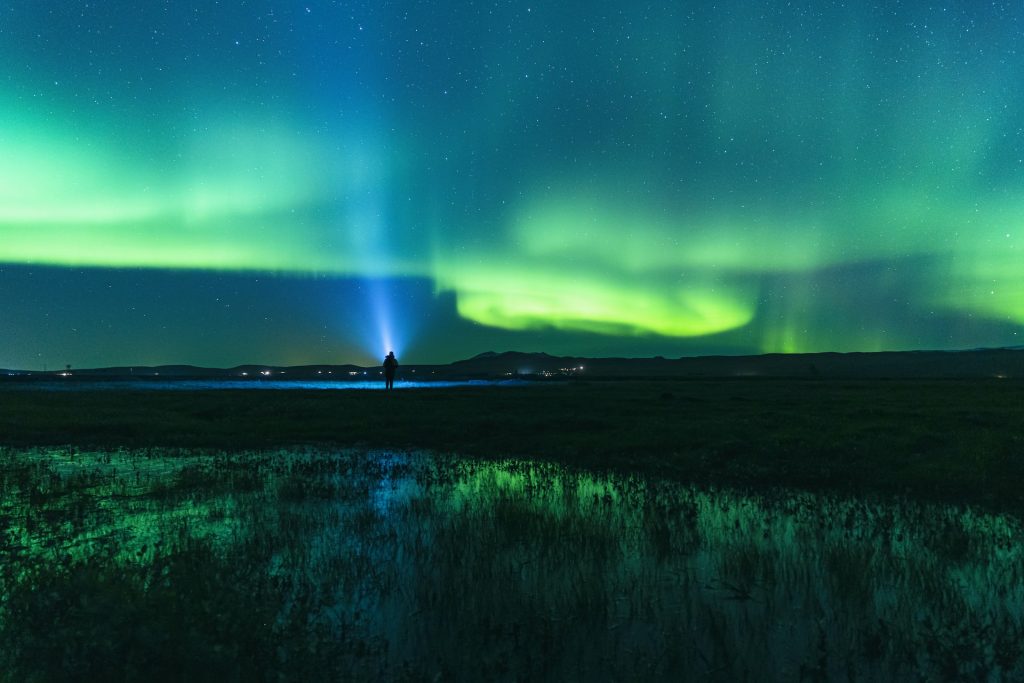 What is the weather like in Iceland in February?
February in Iceland is still considered part of the winter season, so there is likely going to be snow covering the ground and temperatures around zero degrees or slightly less. You can also expect other conditions that are typical of winter in Iceland, including strong winds and rapidly changing weather conditions.
It's also one of the wettest periods in Iceland, recording rainfall of up to 83 millimetres as the ice caps start to melt to usher in the Icelandic spring. The chance of rainfall during February stands at an average of 78% throughout.
The average temperature and weather in Iceland in February
The average temperature during February tends to fluctuate but is usually around -3 and +3°C (26-34° Fahrenheit.
The hours of daylight
The amount of daylight varies throughout February, from seven hours at the start of the month to 10 hours of sunlight at the end of the month.
Is Iceland cold in February?
Even by Iceland's standard, February can be considered a cold month, with snow and strong winds often making it feel chillier than the stated temperature. That is why it's important that you're well prepared for unexpected changes in weather when visiting Iceland in February.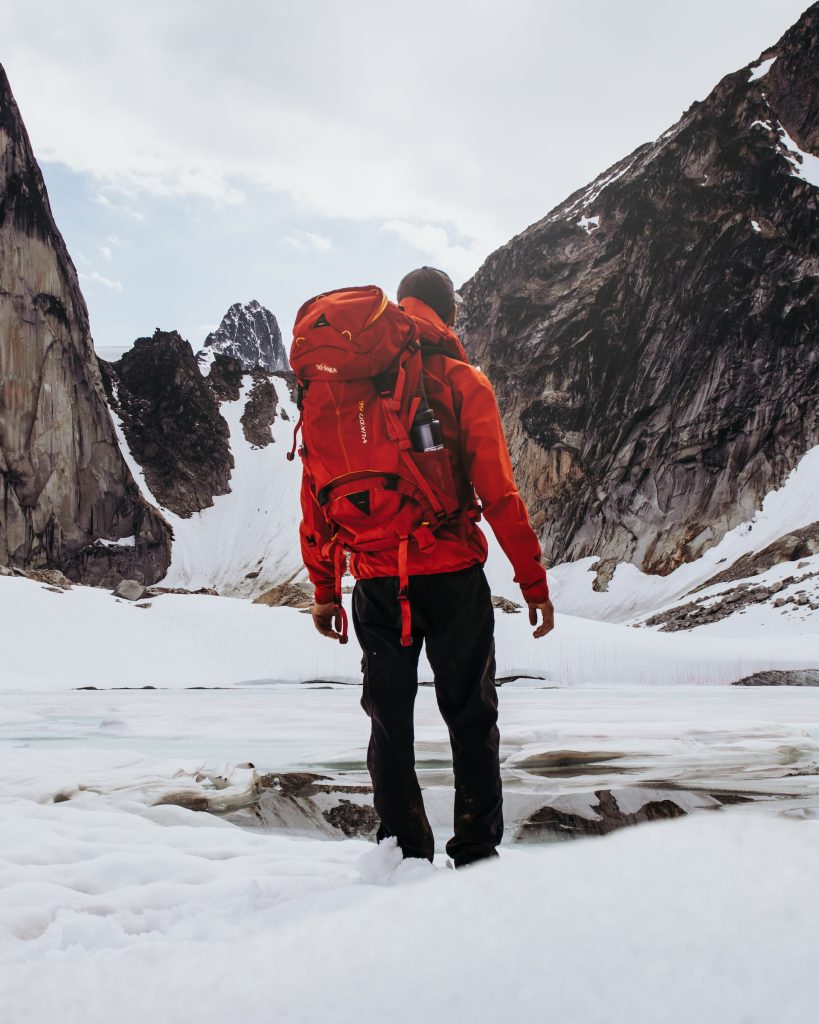 What to wear in Iceland in February? A travel packing list
Some of the most important you'll want to pack for your trip to Iceland in February include:
Warm, windproof and waterproof jacket
Winter boots
Hats, gloves, and scarves
Thermal base layer
Wool sweaters
Bathing suits for visiting hot springs
Sunglasses to avoid snow reflecting light
For more packing tips for visiting Iceland in February and other months of the year, check out our entire Iceland packing list.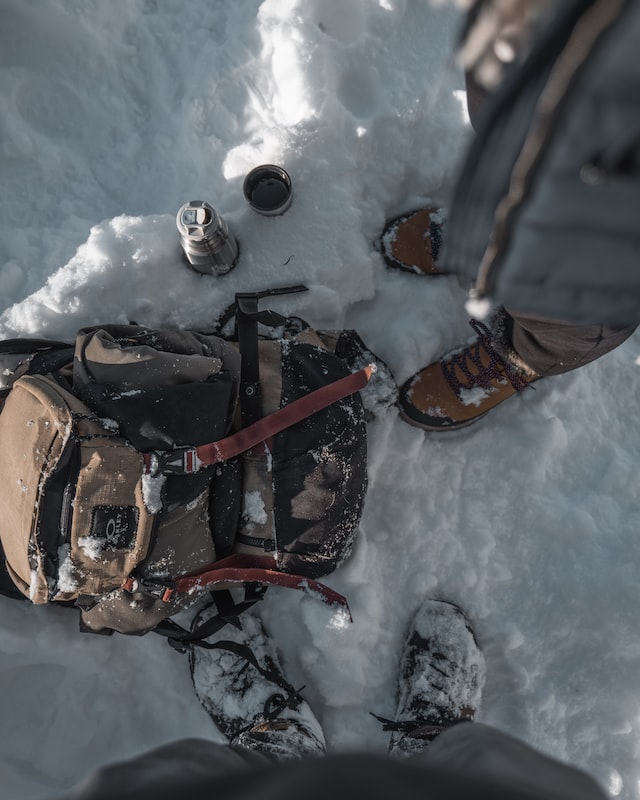 What are the road conditions like in Iceland in February?
Road conditions in Iceland are usually pretty manageable on the tarred roads of the Ring Road and Golden Circle. There will still be some wetness due to the rain and snow, but nothing that an experienced driver cannot handle. However, most of the gravel roads leading off the main route remain challenging and can be unsafe to even the most skilled drivers.
Highlands and F-roads are completely shut off to motorists in February, and fjord regions will be extremely difficult to drive on due to the dense snow experienced during that time of the year. They aren't well-maintained during the winter, so snow will typically pile up fast.
If you don't have previous experience driving in winter conditions or if it's your first time driving in Iceland, then it would be best if you stay on the Golden Circle path and visit attractions around the island via the Ring Road since both are paved and easier to drive on during February in Iceland. Avoid the fjords area, especially if you don't have experience driving in winter conditions.
The South Coast and Snaefellsnes area are relatively easy to drive through, but caution is still needed because the roads might still be snowy and slippery.
It's essential to have a driver who is experienced in handling winter road conditions as they can be more tricky and challenging to drive. If you're uncertain about your winter driving skills, you have to be very strategic with the rental car you choose to ensure it has great handling and is well-equipped for the roads.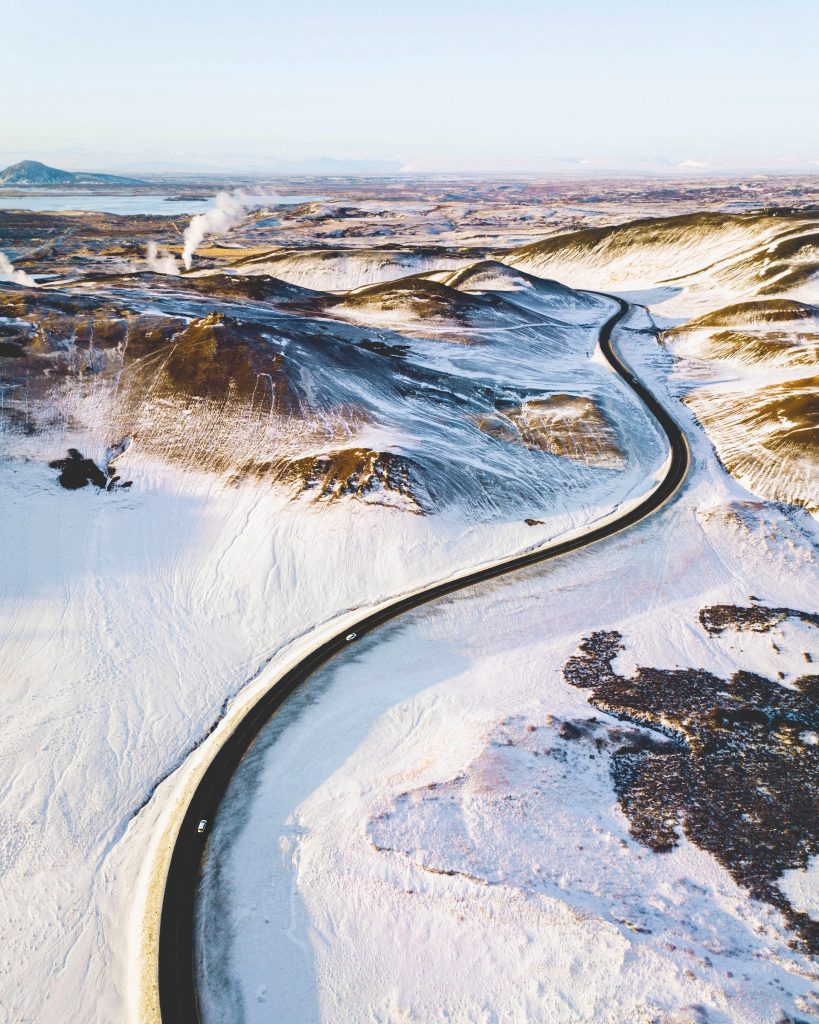 What is the best rental car for a road trip in Iceland in February: Should I rent a car?
For a self-drive tour of Iceland in February, the best car to rent is always a 4WD vehicle, which will help your group to drive to your chosen attractions safely, and effectively navigate the potentially slippery roads. Other aspects to take into consideration when choosing your Iceland rental include the size of your group and the amount of luggage you'll be bringing.
For smaller groups with minimal luggage, an economy or compact vehicle will be suitable. Larger groups of three to four people will do better in a mid-size or intermediate car, while even groups of more than four will need at least a full-size vehicle when visiting Iceland in February.
Self-drive tours are hands down the best way to get around during your trip to Iceland, and also the most fun. But you need to remember that winter months come with some driving challenges. You must assess your group's driving skills and be sure you can maneuver safely in the winter elements.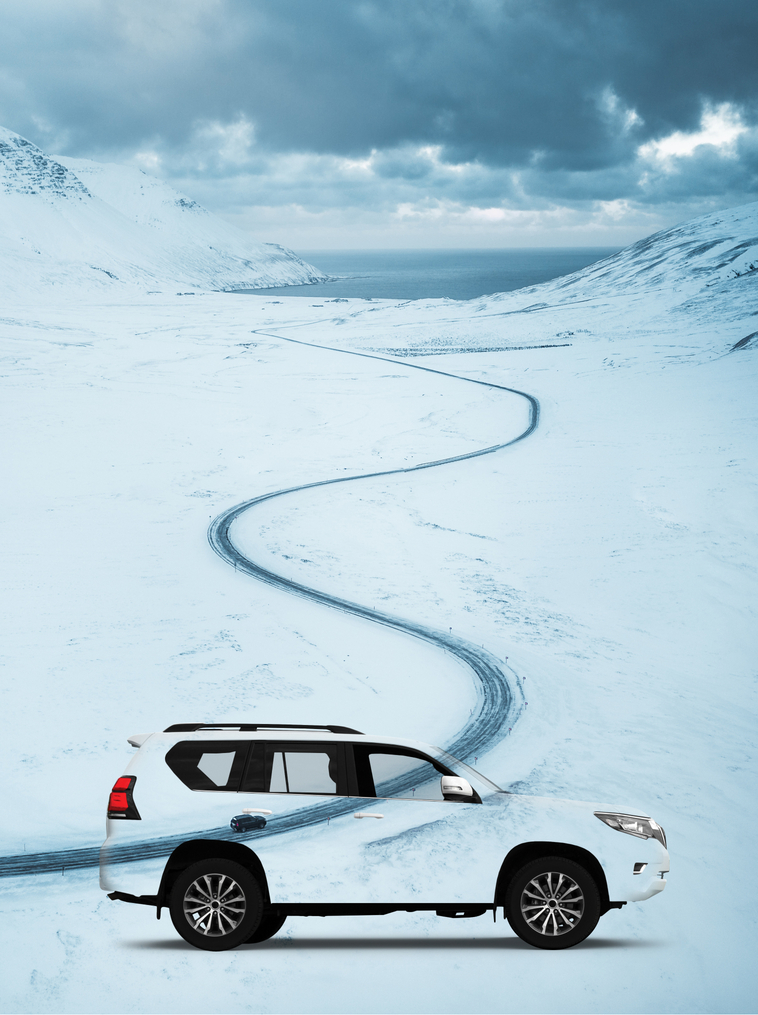 Is February a good time to go to Iceland?
February is a fantastic month to visit Iceland, and here are a few of the reasons why:
The cost of visiting will be much lower compared to the summer months when there are more visitors and a highly demand for everything from tours to hotels.
The cold in Iceland is milder than the core winter months between November and January.
February is part of winter in Iceland, which means there will be long nights and a great chance of seeing the Northern lights.
You can enjoy many of Iceland's famous winter festivals.
You will get to see Iceland's winter attractions, including glaciers and hotsprings.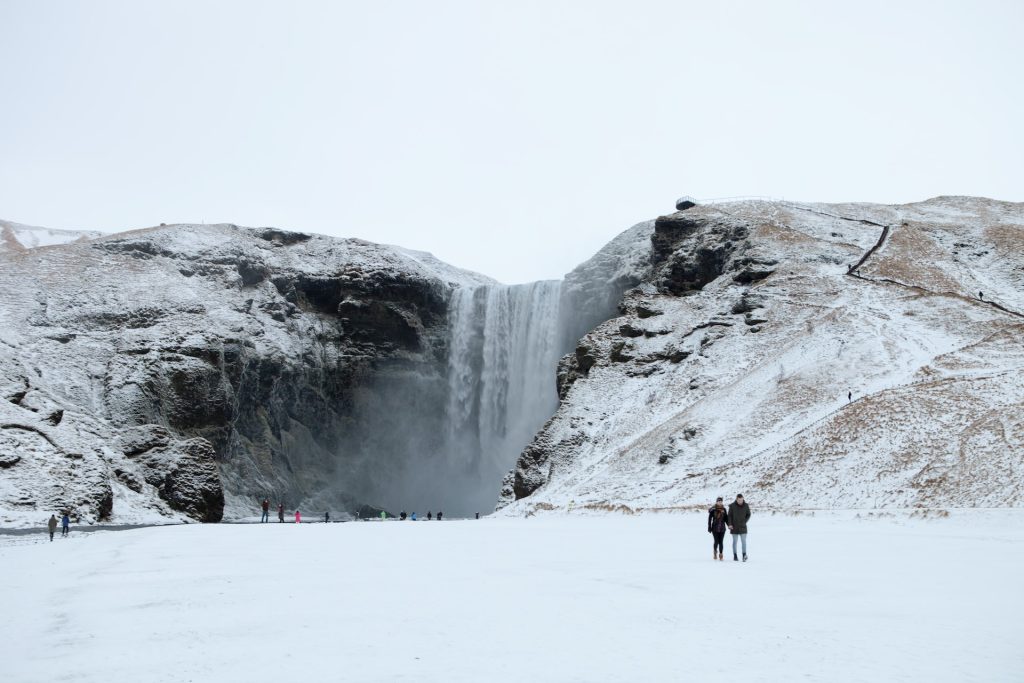 Recommended things to do in Iceland in February
There are so many fun things to do while on a self-driving tour of Iceland in February. There's everything from festivals to hiking, and even seeing one of the wonders of the world, February in Iceland offers a truly unforgettable experience that promises both culture and wonder.
1.See northern lights in Iceland
Although it isn't guaranteed to see the aurora borealis in any month, February gives you a better chance than most months. So, when visiting Iceland in February, you could get very lucky!
You may have the opportunity to see one of the most beautiful wonders of the world, which looks like a million fireflies taking flight in a perfectly rehearsed dance routine. The aurora borealis is one of the main reasons that tourists are attracted to Iceland, and February's dark and long winter nights provide a great chance to experience the phenomenon.
You will have the best chance of seeing the aurora borealis on a clear night, far from cities that have a lot of glare from streetlights and houses. If you're interested in seeing the northern lights, check out our post about aurora in Iceland that features tips for the best places to see them.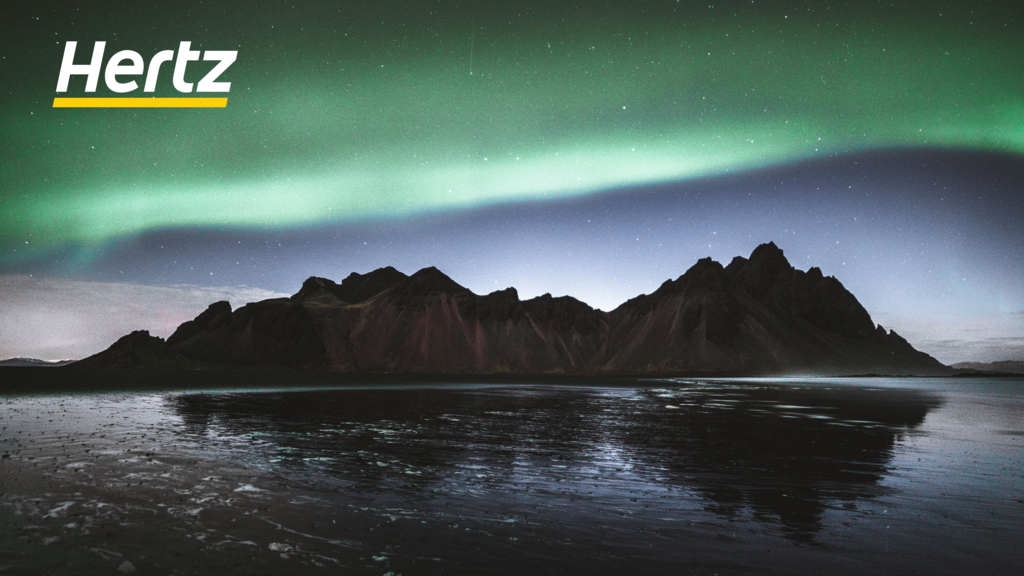 2. Glacier hiking
Glacier hiking is a favourite pastime for tourists who visit Iceland in February, and this should come as no surprise since Iceland is home to some of the most breathtaking glaciers in the world. And these glaciers become even more captivating in the winter months. Although glaciers can be seen all year, their allure in February stems from the bright blue colour of ice caps in midwinter, which looks almost otherworldly.
Southern Iceland is especially known for featuring some of Iceland's best glaciers, and the glaciers in Solheimajokull and Svinafellsjokull areas are the most famous in the country. Tours around Iceland's glaciers can be magical and educational, plus you'll learn a lot about Iceland's geology while admiring its effects firsthand on tours like these.
Recommended Iceland glacier hiking tours:
3. Join an ice cave tour and do the Glacier blue Ice caving (winter months limited activity)
Something you need to check out while visiting Iceland's glaciers are the natural blue ice caves which form as a result of glacial melt during the summer months. When the melt refreezes in the winter, it leaves behind beautiful blue ice caves, which you can explore on a guided tour with a professional guide.
These caves are only safe to explore in the winter, as the temperature stays cold enough to keep them frozen solid, with less risk of collapse. That said, because there is some rainfall during February, it's important to go with a guide who is familiar with the caves and areas where there are cracks or where the ice is weakening.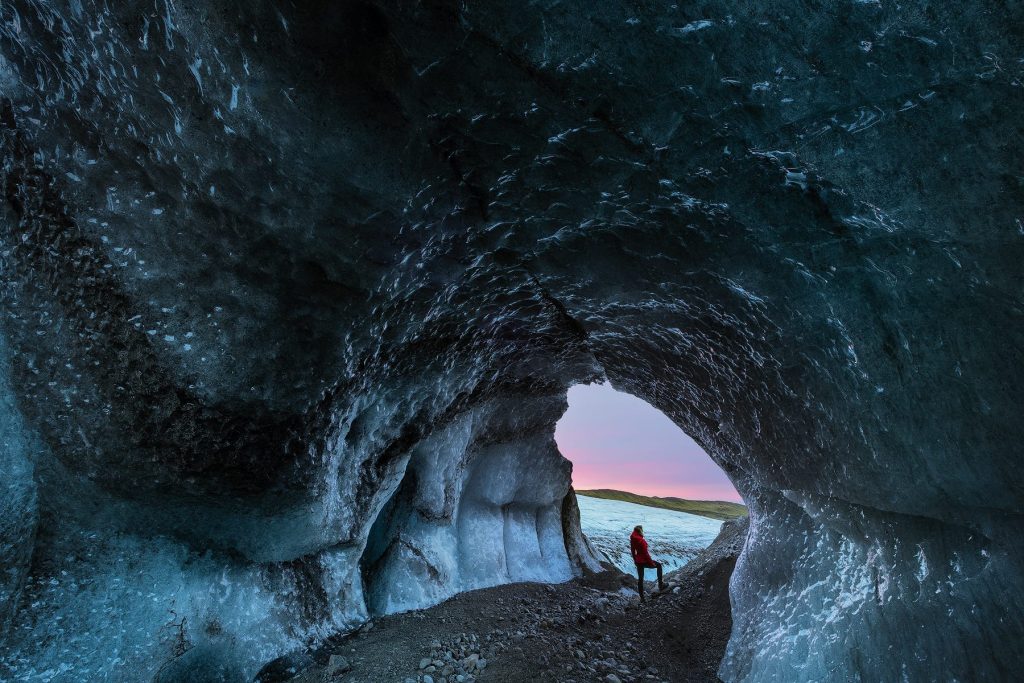 4. Visit the Blue Lagoon and other hot springs / go to the public swimming pools like a local
It might sound funny to suggest a dip in the pool during winter as an enjoyable activity, but a swim in the hot springs during winter months can be an incredibly enjoyable experience. When visiting Iceland in February, you can head to one of Iceland's geothermal pools and enjoy a warm, relaxing soak to take your mind off the chilly temperatures around you.
Conversing and hanging out in the pools in Iceland has been a popular pastime for the locals for many years, so visiting the pools and springs gives you the opportunity to participate in a local cultural activity.
The most famous geothermal spa and pool in Iceland can be found just outside the city's capital Reykjavík. It's known as the Blue Lagoon, and it attracts tons of tourists all year round. It's located just a few minutes from the KEF airport and offers a silica mud mask treatment that has quickly become a staple in Icelandic tourist culture.
You can also visit the Sky Lagoon, another of Iceland's natural treasures, the Vök Baths, in East Iceland, and the Secret Lagoon, which is Iceland's oldest geothermal bath. The Laugarvatn Fontana Geothermal Bath even comes with an underground bakery. If you prefer something a bit more off the grid, Iceland also provides a number of less popular hot springs and public swimming pools where you can swim like a local and enjoy an authentic Icelandic experience.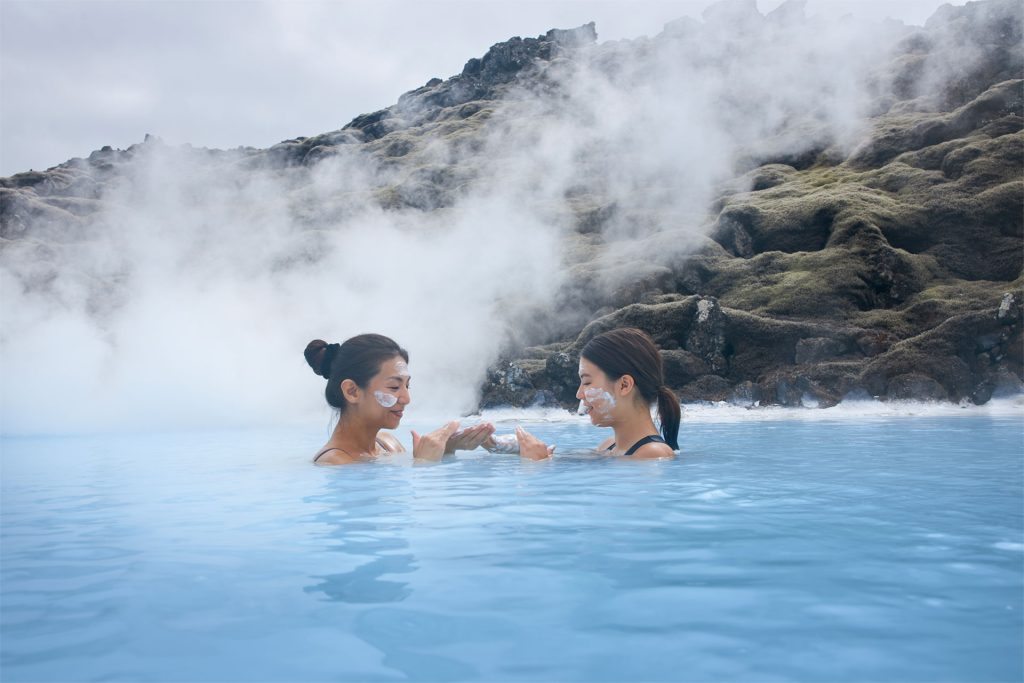 5. Icelandic horse riding
Icelandic horses are unique to the region, and their luscious manes and stout bodies are unlike anything horses you'll see elsewhere. February presents a great opportunity to see them with the extra layer of their beautiful winter coats and the opportunity to take an unforgettable ride on one of them. Icelandic horses are famously friendly, intelligent and curious animals that can also comfortably brave the lowest temperatures in the country's winter, so they are often seen socializing and playing in the snow in February.
There's a very high chance you will enjoy this uniquely Icelandic experience of riding the same horses believed to have been used by Viking warriors in the country's famous past. There are many horse-riding tours that you can take while in Iceland, and you can find some of them here.
Recommended horse riding tours:
Best Festivals and Festivities in Iceland in February
There are several fun festivals and festivities that occur in Iceland in February, and luckily, most of them involve food! They offer tourists the chance to enjoy local cuisine at its finest and also immerse themselves in Icelandic history and culture.
When visiting Iceland in February, you can enjoy the Þorrablót or Thorrablot festival, which is in tribute to the Norse god Thor. The festival involves singing, dancing, and feasting on traditional Viking and Icelandic meals. Fair warning though, some of the meals, like fermented shark and sheep's head, can be an acquired taste.
You can also experience the winter lights festival in Reykjavik. For three days, the city is engulfed by a magical display of lights, including the iconic Hallgrímskirkja church and the Harpa Concert Hall, which are lit up in tons of different colours.
Other food-related festivals in February in Iceland include the Food and Fun Festival, which attracts chefs from all over the world to come in to show their culinary skills, as well as the Bun day or Bolludagur when Iceland goes crazy for bun-based treats.
And finally, Sprengidagur, which translates to 'Bursting Day' in English, is the day before Lent when Icelanders attempt to eat the traditional Saltkjot & Baunir or salted lamb meat and peas until they literally burst.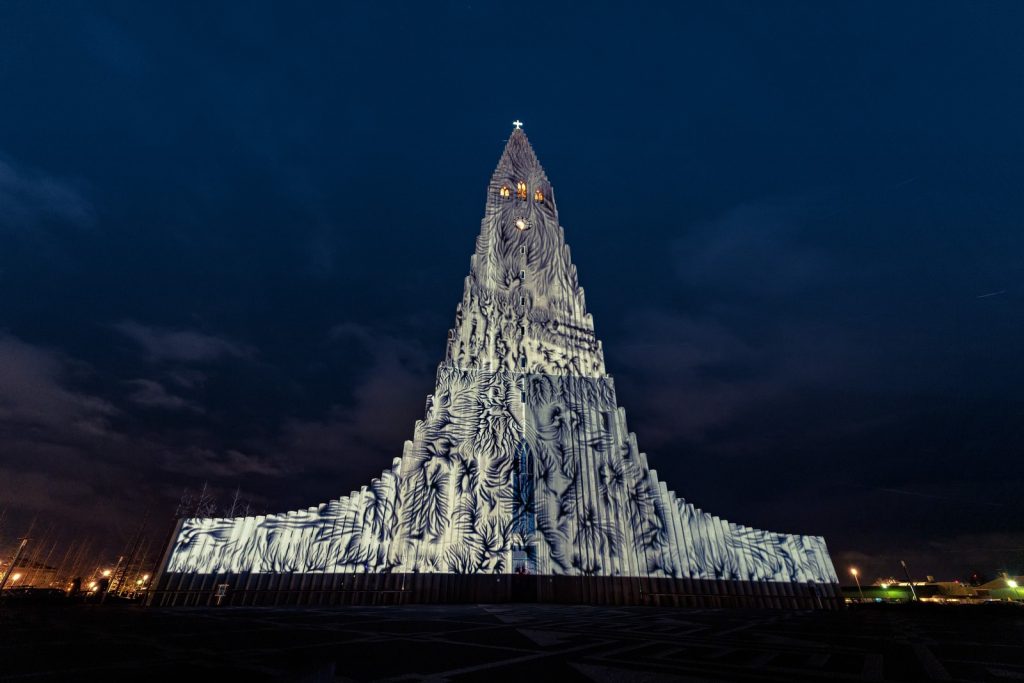 Picture of Iceland in February
Enjoy this gorgeous view of Iceland in the month of February.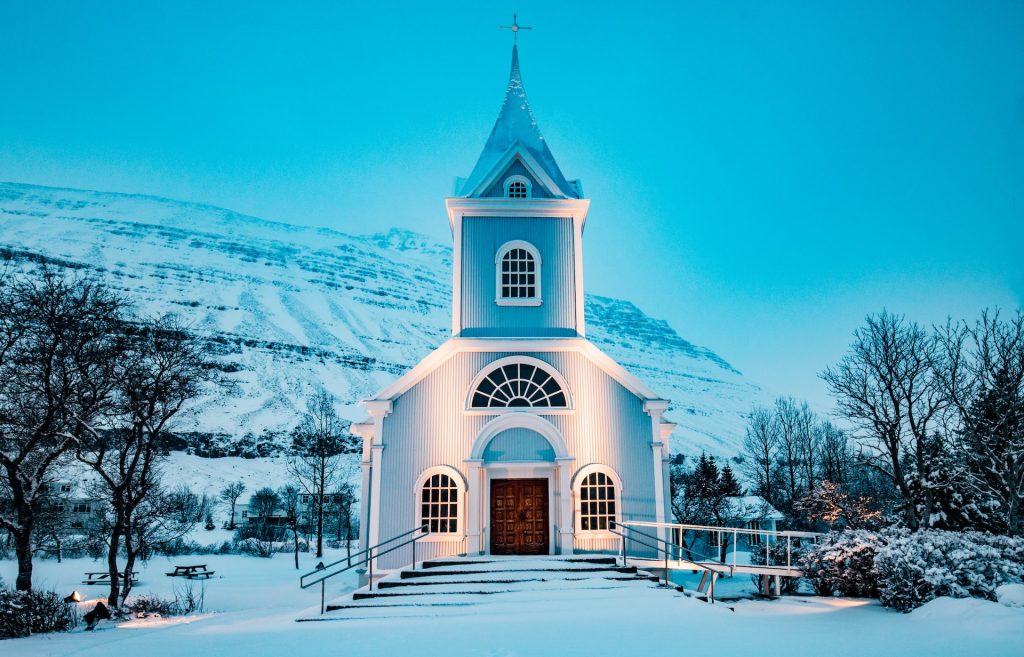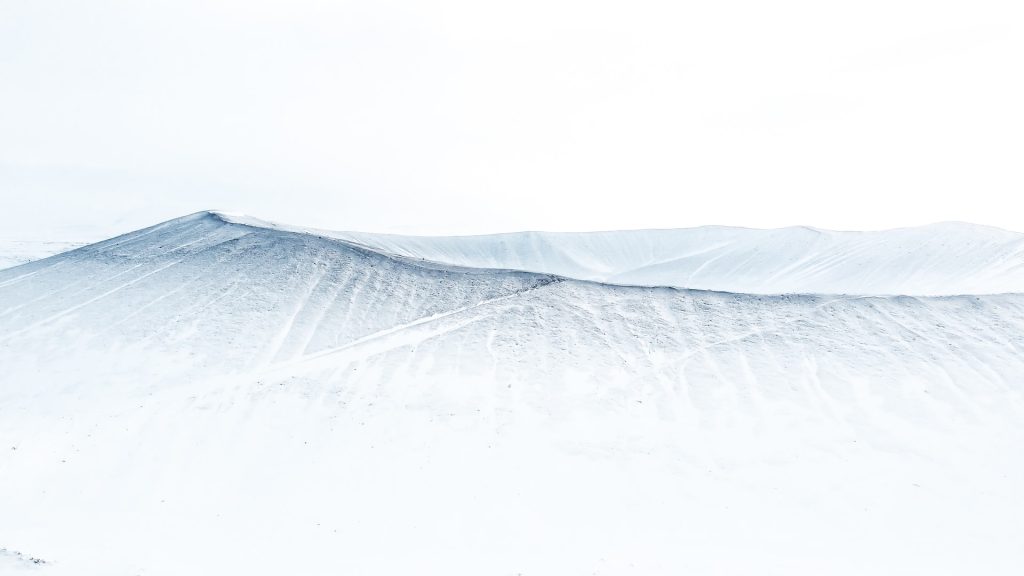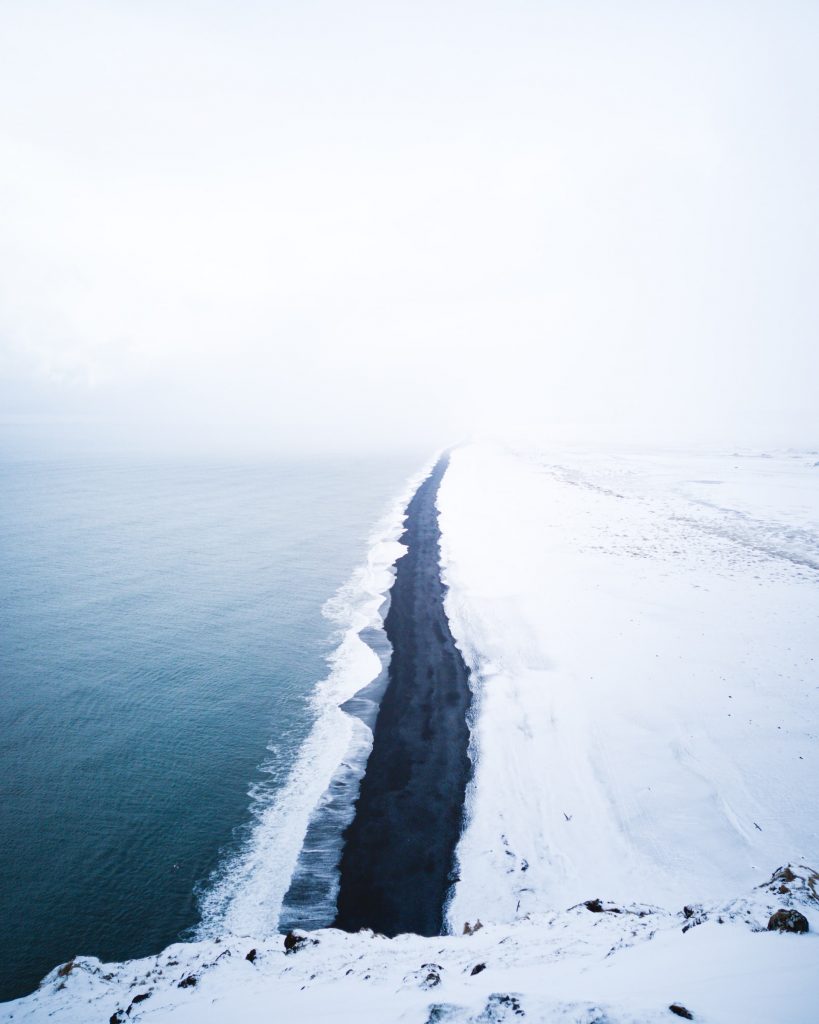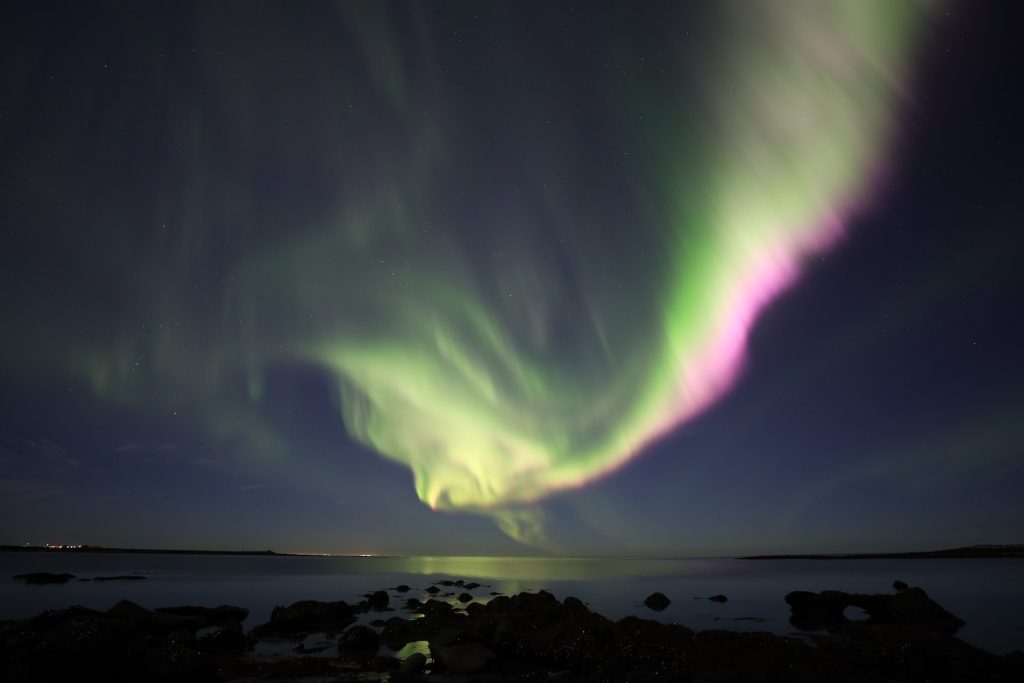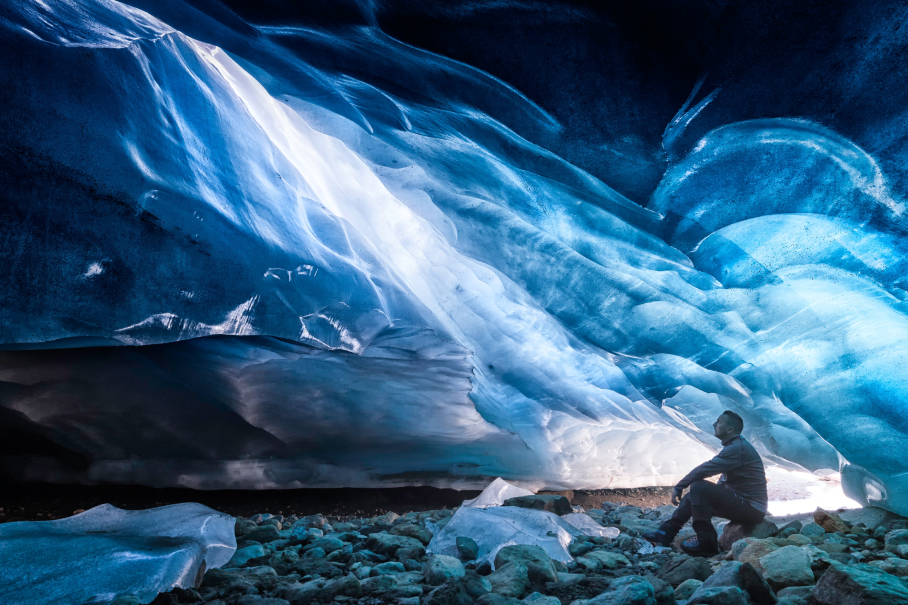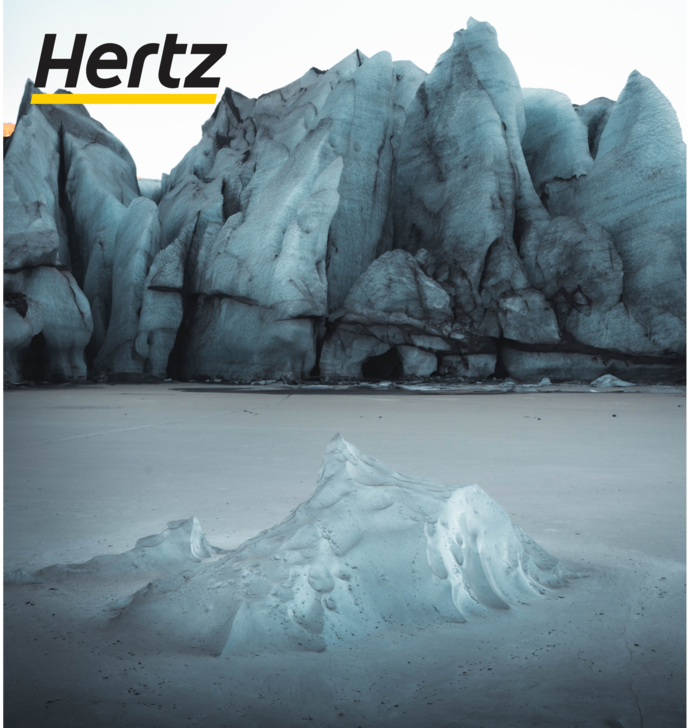 Visiting Iceland in February
From seeing the Northern Lights and visiting the incredible blue ice caves to riding an authentic Icelandic horse in winter, swimming in the hot springs, and attending one of the country's iconic festivals, Iceland in February will provide you with an adventure of a lifetime.
Before you visit, don't forget to take appropriate precautions as regards your safety by booking your rental vehicle with Hertz online, and in advance. You'll be able to pick up your rental car directly from the airport, making it easy and stress-free so you can be on your way to your first destination!