Iceland is renowned for its breathtaking natural beauty, attracting millions of tourists visiting Iceland each year. From stunning waterfalls to geothermal hot springs, the country offers a diverse range of attractions. One activity that stands out among the rest is glacier hiking.
Iceland's glaciers provide a unique glacier experience opportunity to explore the frozen wonders of the country. In this article, we will delve into the top three glacier hike locations in Iceland and guide you on how to get there with a rental car. If you are planning a trip to Iceland, this is the travel you should not miss.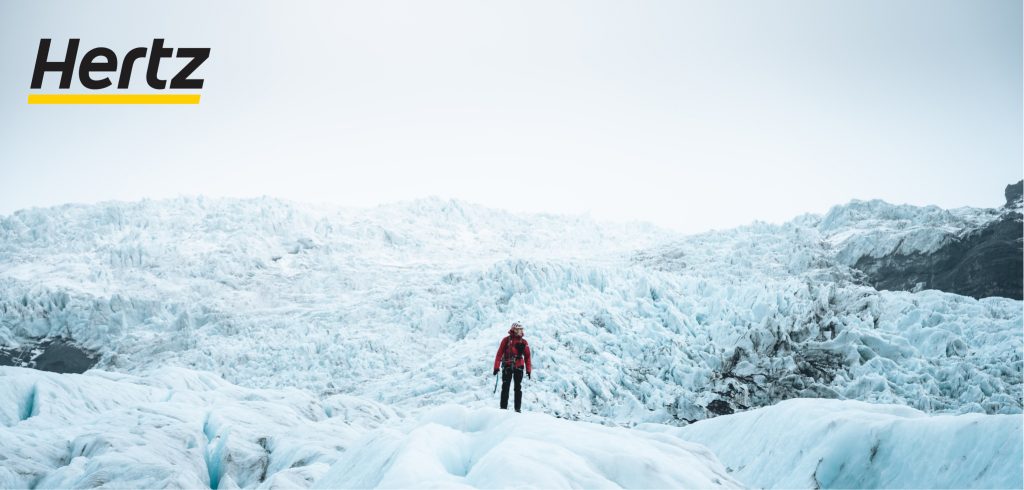 Table of Content
Best 3 glacier hike locations in Iceland
Glacier hiking in Iceland FAQ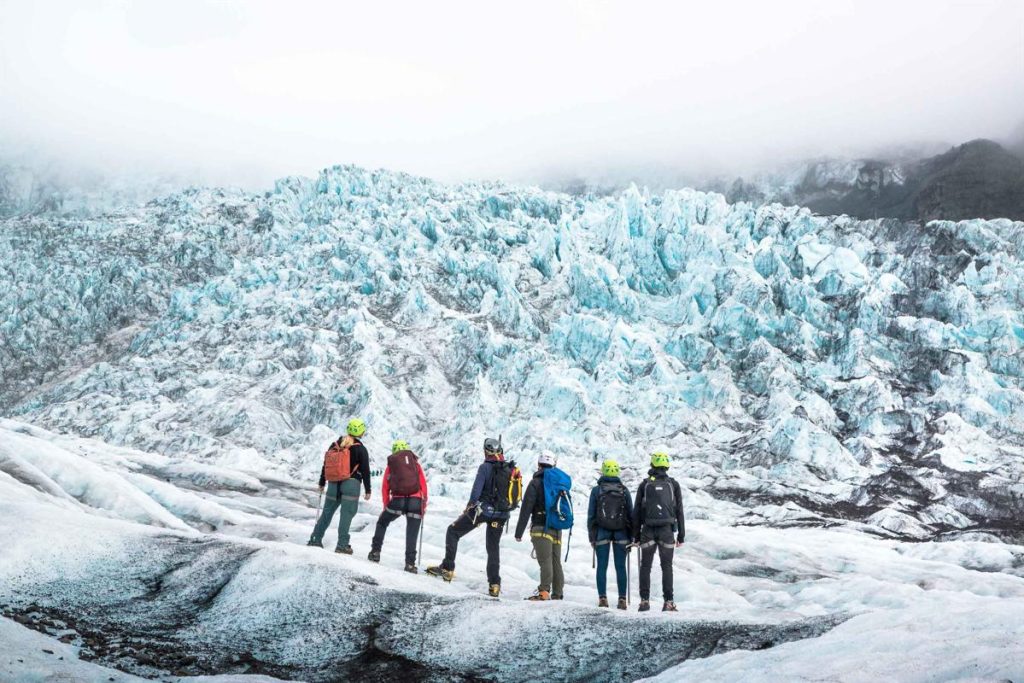 Glacier hiking is a thrilling adventure that allows visitors to experience the awe-inspiring landscapes of Iceland up close. Guided tours offer safe and informative experiences, making it accessible to both beginners and experienced hikers. The tours provide all the necessary equipment, including helmets and crampons, ensuring a secure and enjoyable journey.
Best 3 glacier hike locations in Iceland
Glaciers cover over 10% of Iceland's landmass, and although you can admire them from major routes like the Iceland Golden Circle and Ring Road Iceland, there's nothing like seeing them up close and personal. Iceland is one of the only places where you can strap on your crampons and go out and hike the glaciers. This unique experience is definitely something you should take part in while you're visiting the country. Here are our top 3 glacier hike locations in Iceland.
Iceland glacier hiking location map
Sólheimajökull
Sólheimajökull is a popular glacier located on the south coast of Iceland, only 30 mins away from the seljalandsfoss waterfall. The convenient location and accessibility make it an ideal choice for many tourists. From Reykjavik, the drive to the tour meeting points takes approximately two and a half hours, covering a distance of around 158 kilometers (98 miles). The route takes you along the scenic Ring Road, so you can easily combine Sólheimajökull with other famous attractions in your itinerary.
Route map from Reykjavik to Solheimajokull Glacier parking lot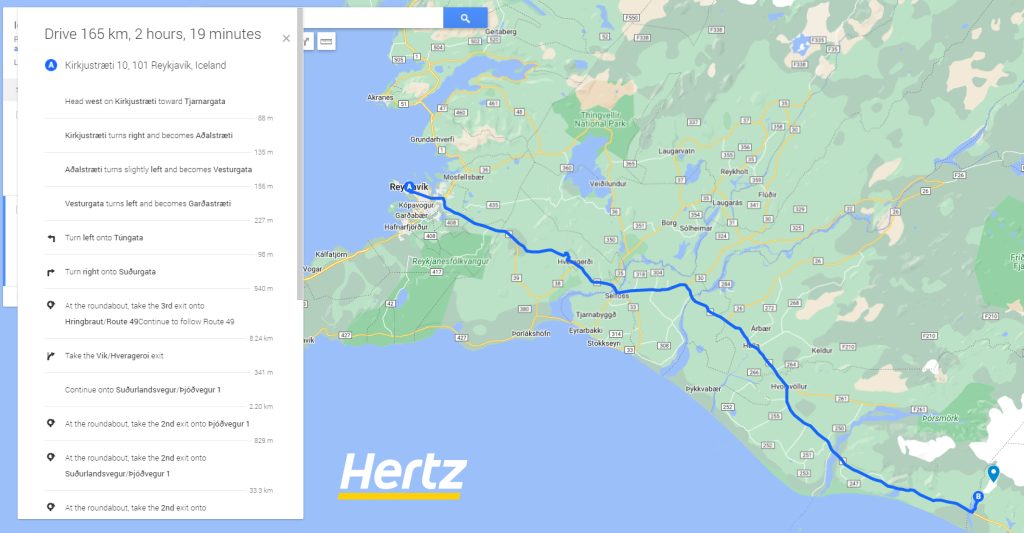 Sólheimajökull provides a range of tours catering to different difficulty levels. Whether you are a novice or an experienced hiker, there are options available. Tours also operate year-round, so regardless of what season you visit you'll be able to join a tour.
Sólheimajökull glacier has incredible views of the ice formations and crevasses that cover the surface. Since no mountains surround the glacier, the hikes offer incredible 360-degree vistas. Beyond hiking, visitors can also book ice climbing and cave exploration tours.
Here are some of the top glacier tours in Iceland available:
Sólheimajökull ice climbing and glacier hike options
Skaftafell Glacier – Part of Vatnajökull Glacier
Skaftafell Glacier, located within Vatnajökull National Park, i.e. the former skaftafell national park, is the outlet glaciers of the largest glacier in Europe. It's on the southern shore of the park, which provides views of the huge white glaciers contrasted against the black sand of the coastline. The renowned Jökulsárlón glacier lagoon is just 'at the corner' if you drive pass the Skaftafell glacier.
The journey from Reykjavik to the tour meeting points takes approximately four and a half hours, covering a distance of about 328 kilometers (204 miles). Most tours will depart from the Skaftafell Visitor Center, and there are different tours available based on your skill level. Glacier hiking tours in Skaftafell operate all year long, and you can access it right off the Ring Road, so it's an easy drive.
Route map from Reykjavik to Skaftafell Glacier parking lot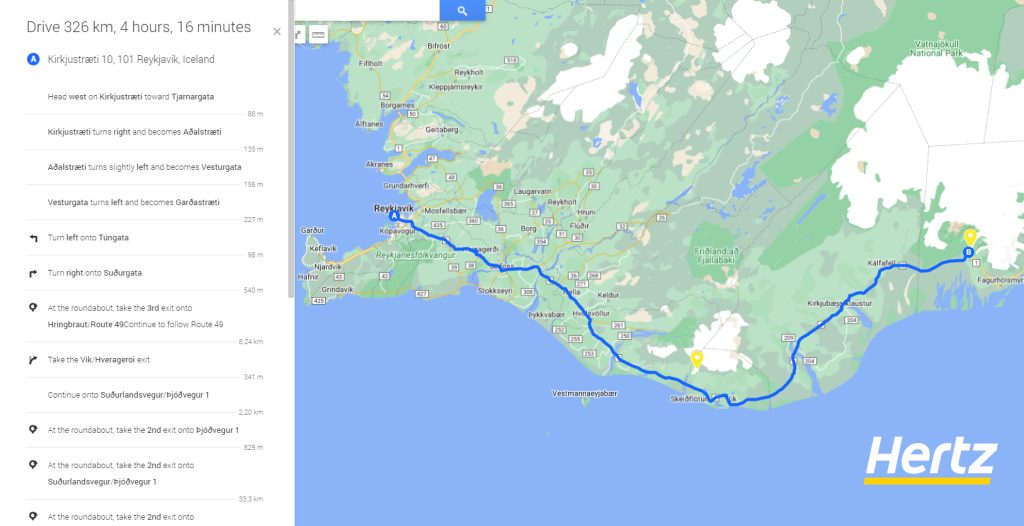 If you decided not to go on a glacier hiking day tour at Skaftafell, you also have an option to hike inside the national park via different hkinh paths. As you traverse the hiking path across Skaftafell, you'll encounter diverse and beautiful scenery including Iceland waterfalls and rugged mountains. The glacier rewards hikers with stunning panoramic views out over the deep blue crevasses, ice formations and the opportunity to see the peaks of Hvannadalshnúkur mountain.
Here are some of the top glacier hiking tours and ice cave tour available:
Glacier walk tours and winter ice cave tour options
Snæfellsjökull Glacier
Situated on the Snæfellsnes Peninsula, Snæfellsjökull Glacier sits on top of a 700,000-year-old volcano (but don't worry, it hasn't erupted since around 350AD). This glacier hike is incredibly challenging and is only available and accessible during the summer season. The drive from Reykjavik to the tour meeting points takes approximately three hours, covering a distance of around 183 kilometers (114 miles), and takes you through picturesque Icelandic landscapes and quaint cities in Iceland.
Route map from Reykjavik to Snaefellsjokull (for seeing the glacier from a distance, you'll need a 4×4 as part of the route is F-road)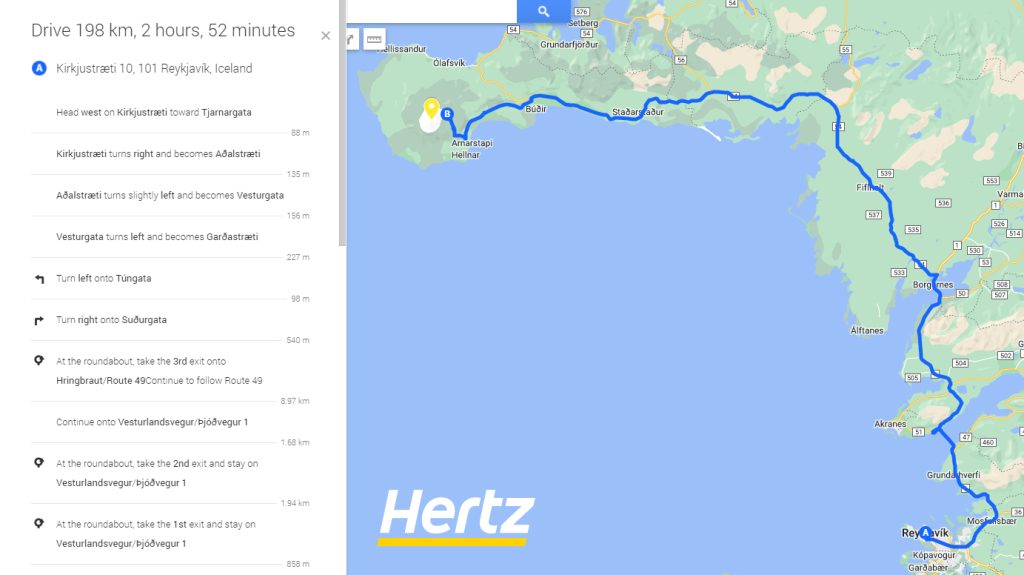 Snæfellsjökull Glacier offers a truly unique and demanding hiking experience. It requires physical fitness and proper preparation due to its difficult terrain. If you're in good physical condition, then this glacier hike in Iceland will provide remarkable views of the surrounding mountains and the sparkling expanse of the glacier itself.
The peak of the glacier is 1446 metres above sea level, and it takes at least 6-8 hours to complete the hike. Even on a clear, sunny day, you can expect chilly temperatures as you ascend, so make sure to bring layers.
Here are some of the top glacier hiking tours available:
Rental car options for glacier hiking
To explore Iceland's glacier hiking locations conveniently, renting a car is essential. The choice of car depends on the season and month of your visit.
During the winter season, it is essential to rent a 4×4 to navigate the icy and snowy roads safely. A 2WD economy or compact car is suitable for groups of one or two people during the summer months. For groups of three or four people, an intermediate or full-size car provides comfortable seating and ample storage space.
If you plan to venture onto Iceland F-roads, which legally requires a 4X4 vehicle, renting a 4X4 SUV is necessary. Alternatively, if you want to have the freedom to camp during the summer, a campervan rental allows you to combine transportation and accommodation.
Driving in Iceland requires some special considerations. Here are a few safety tips for Iceland to keep in mind:
Familiarize yourself with road conditions: Check the weather (vedur.is) and road conditions (road.is) regularly before embarking on your journey. Iceland's weather can be unpredictable, and road closures are not uncommon due when storms hit.
Respect speed limits: Adhere to posted speed limits, which typically range from 80 to 90 kilometers per hour (50 to 56 miles per hour) on paved roads and 30 to 50 kilometers per hour (19 to 31 miles per hour) on gravel roads.
Stay on designated roads: Off-road driving is strictly prohibited in Iceland. Stick to marked roads and trails to avoid damaging delicate ecosystems and risking fines.
Be cautious of wildlife: There is various wildlife in Iceland, including sheep and reindeer. Be aware of your surroundings and drive cautiously, especially in rural areas where animals may appear on or near the roads.
Carry essential supplies: Pack a roadside emergency kit that includes a spare tire, jack, and tools. When you rent a car with Hertz, they will already provide all the tools you need. Additionally, bring extra food, water, and warm clothing, as weather conditions can change rapidly.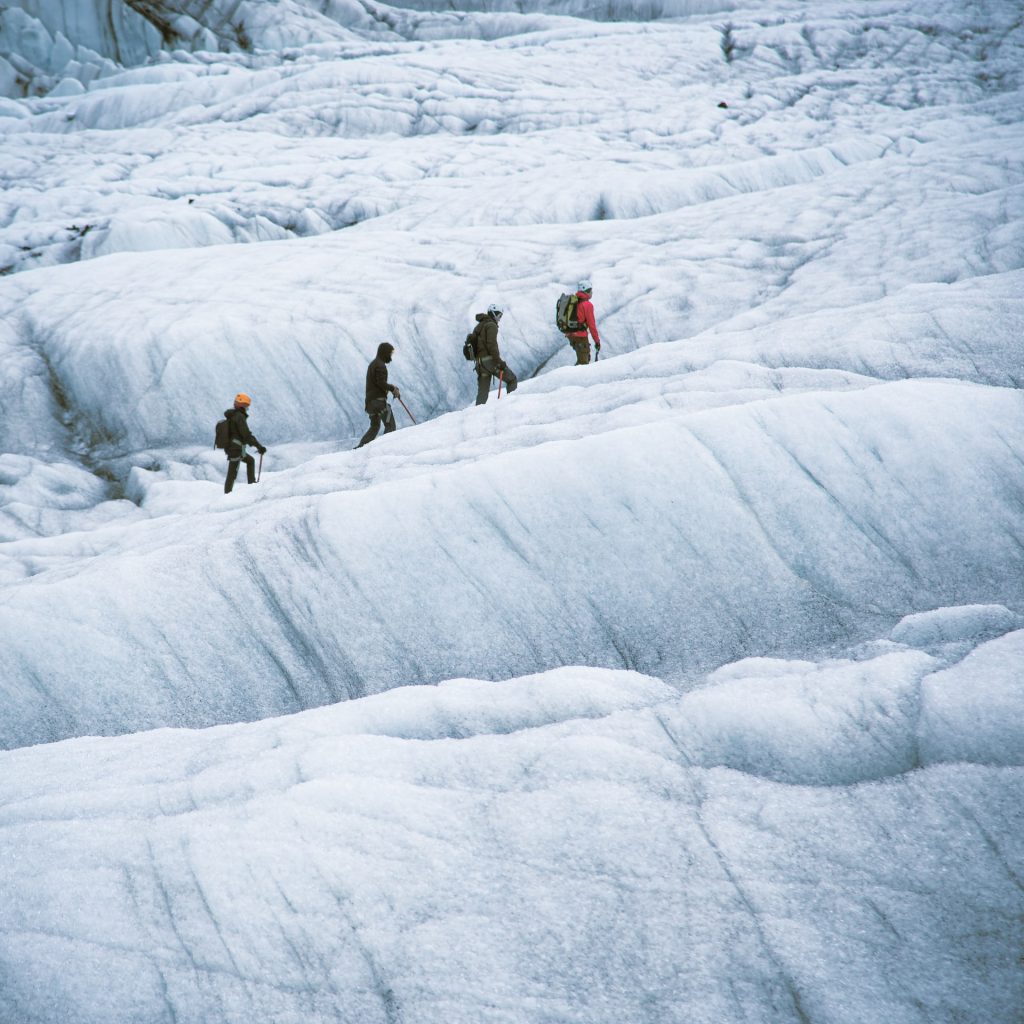 What to wear on a glacier hike in Iceland
When joining a glacier hike tour in Iceland, it is crucial to dress appropriately for the conditions. Even in the height of summer, you can still experience cold winds and rain. Here is an Iceland packing list for glacier hiking:
Warm base layers (insulating and moisture-wicking)
Warm and breathable mid-layers
Waterproof and windproof outer layer (jacket and pants)
Insulated hat and gloves
Sturdy, waterproof hiking boots
Socks (moisture-wicking and thick)
Remember, the tour operators will provide helmets, crampons, and other safety equipment necessary for the glacier hike. Ensure that you dress appropriately for the weather conditions and layer your clothing to adjust to temperature changes throughout the hike.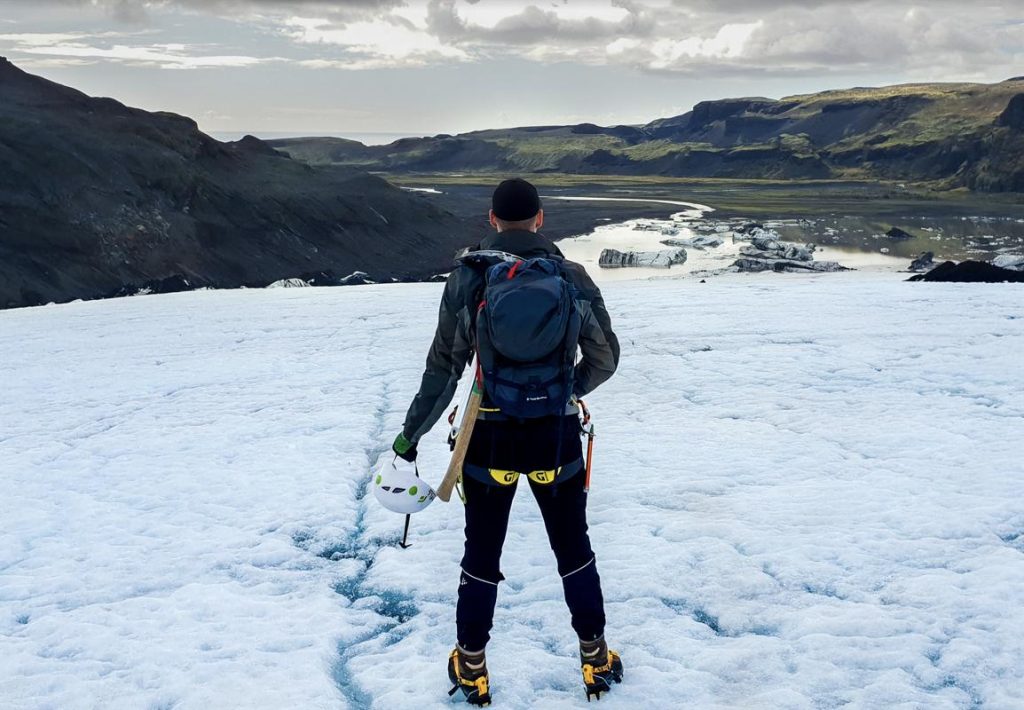 Glacier hiking in Iceland FAQ
Here are the most important things that you need to know prior to booking a glacier hike tour in Iceland:
Can we glacier hike solo in Iceland?
No, you cannot go on a glacier hike solo in Iceland. Glacier hiking can be dangerous without proper knowledge, experience, and equipment. Joining a guided tour ensures your safety and allows you to explore the glaciers under the guidance of experienced professionals. Guides understand how the weather, seasons, and temperatures impact the conditions of the ice so you can navigate the paths safely.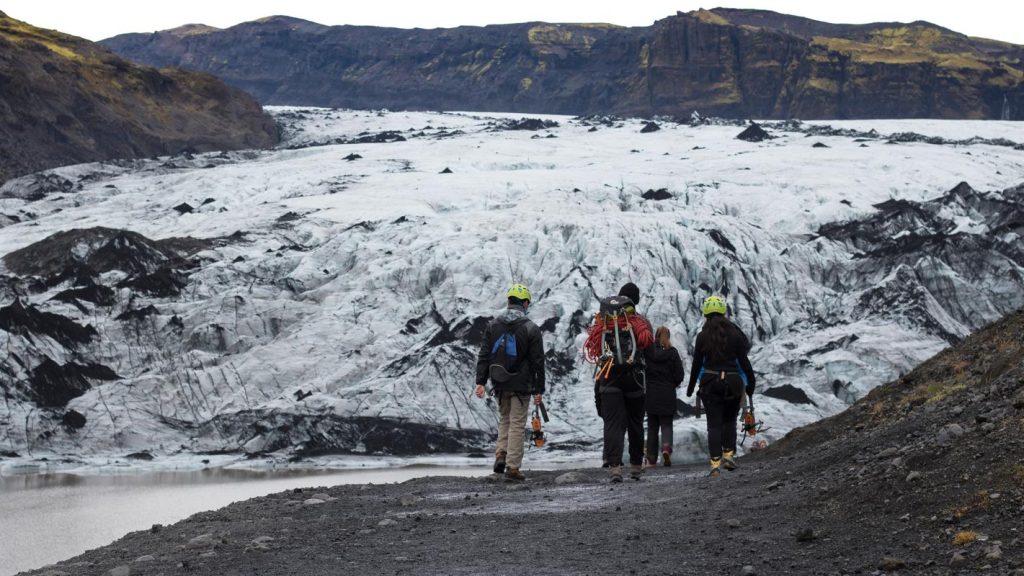 Do you need to book an Iceland glacier hike in advance?
It's highly recommended to book your Iceland glacier hike in advance, especially during the summer months (May to September). These months are the peak tourist season in Iceland, and popular tours can fill up quickly. By booking in advance, you can secure the best time slot that fits your itinerary and ensure that there are tours available for your group.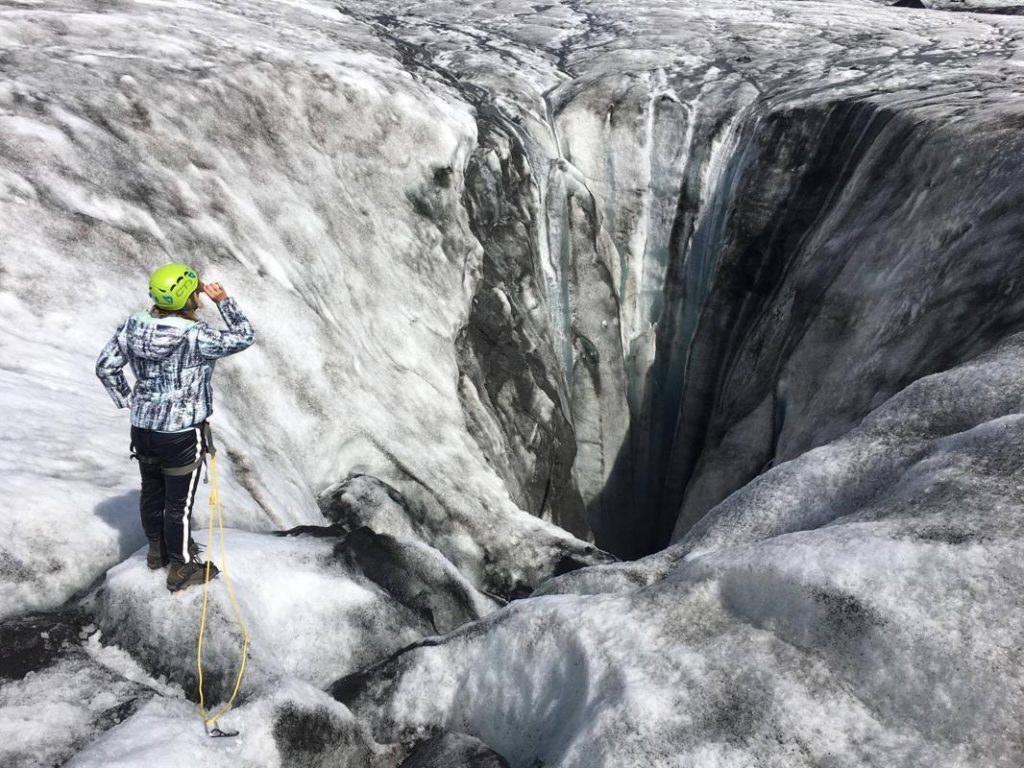 Is it safe to go glacier hiking in Iceland?
Glacier hiking in Iceland is generally considered safe as long as you follow the instructions and guidance of the tour guide. The hiking routes on the glaciers are carefully designed and maintained by experienced glacier guides who prioritize safety. They are knowledgeable about the terrain, weather conditions, and potential hazards, ensuring that participants have a safe and enjoyable experience. It is important to listen to your guide, follow their instructions, and adhere to safety protocols to minimize any risks.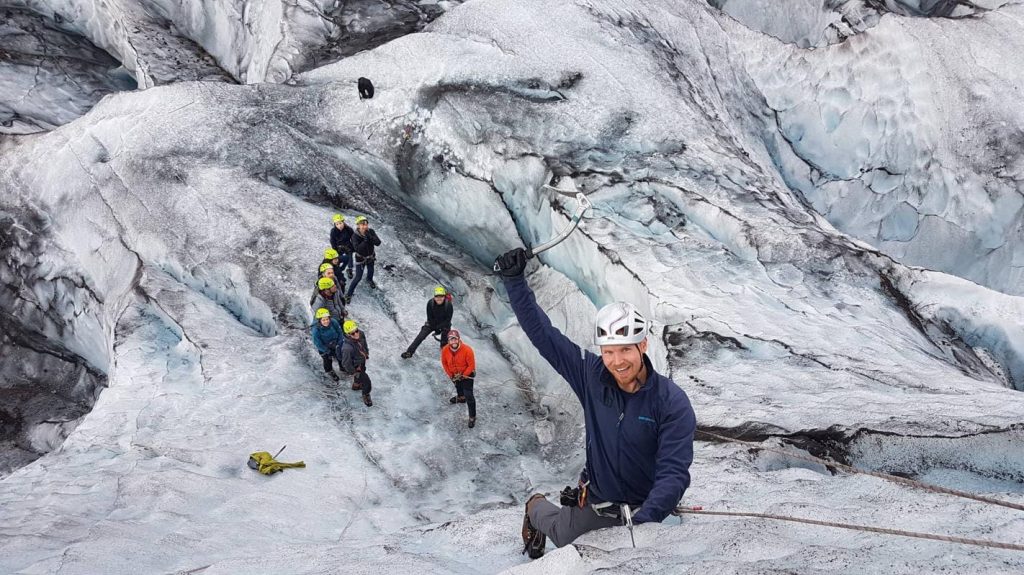 Is it worth doing a glacier hike in Iceland?
Absolutely! Glacier hiking in Iceland offers a unique and unforgettable experience. Whether you are a first-time glacier hiker or have tried it in other countries, the glaciers in Iceland provide a different perspective and a chance to immerse yourself in the natural beauty of the country. The guided tours not only offer the thrill of hiking on glaciers but also provide insight into the geological and cultural aspects of Iceland. The knowledgeable guides often share interesting stories and facts about the glaciers, making the experience both educational and enjoyable.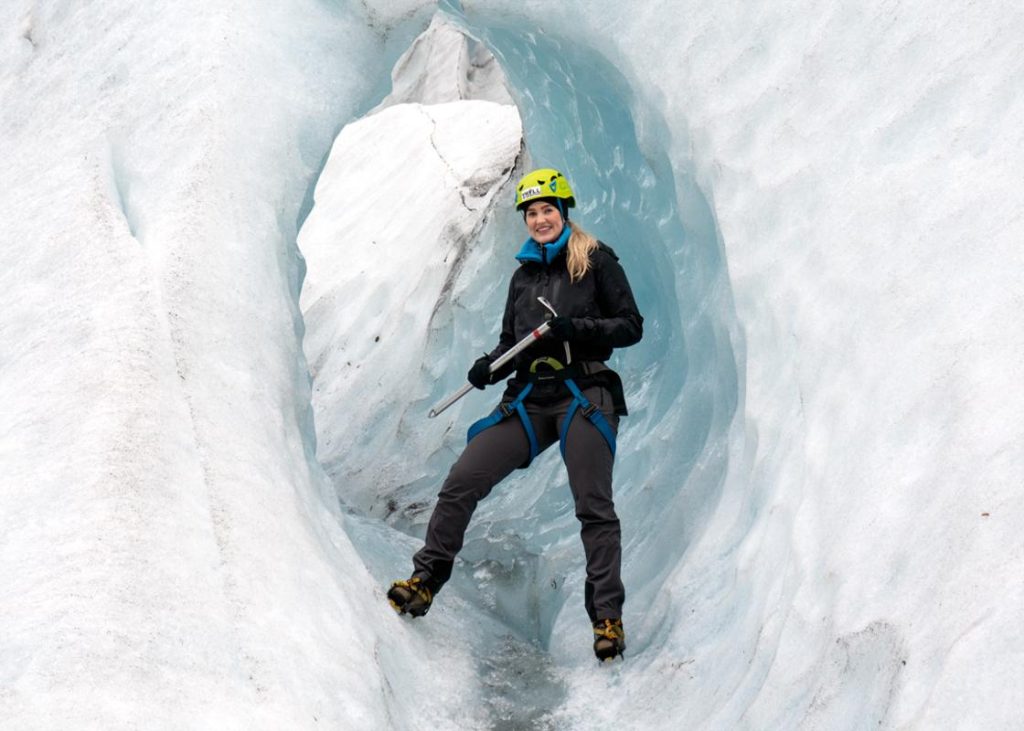 Glacier hiking tour in Iceland
Glacier hiking in Iceland is a must-do activity for nature enthusiasts and adventure seekers. Iceland has some of the most stunning glaciers in the world, offering breathtaking views and an opportunity to explore the icy landscapes on foot. The top three glacier hike locations in Iceland, Sólheimajökull, Skaftafell Glacier, and Snæfellsjökull Glacier, provide unique experiences for hikers of all skill levels.
To reach these locations effectively, you'll need to rent a car. This enables you to combine your glacier hiking experience with other attractions on your Iceland itinerary. When choosing a rental car, consider these Iceland rental car tips, and speak with us at Hertz Iceland so we can help you pick the perfect rental car for your glacier hike adventure.
Always book your rental car online and in advance with Hertz to ensure you get the most suitable and comfortable option for your group. So, pack your bags, rent a car, and embark on an unforgettable adventure exploring the magnificent glaciers of Iceland.