Iceland offers stunning natural landscapes and rich culture and history all year long, but Iceland in April is truly something special. The days are getting longer, the weather is getting milder, and the country is full of life as April is Spring in Iceland.
April is still part of the low season in Iceland, meaning you won't have to compete with as many tourists when visiting attractions or booking accommodation. The best way to experience Iceland in April is by driving around the country and taking in all the natural beauty.
It is a good time for travelling to Iceland in April, and It's also important to be prepared before you set out on your journey, as the weather in Iceland can be somewhat unpredictable in April. In this travel guide, we'll give you all the information you need to plan the perfect self-drive trip around Iceland in April. From the weather to the best routes and rental cars, we've got you covered!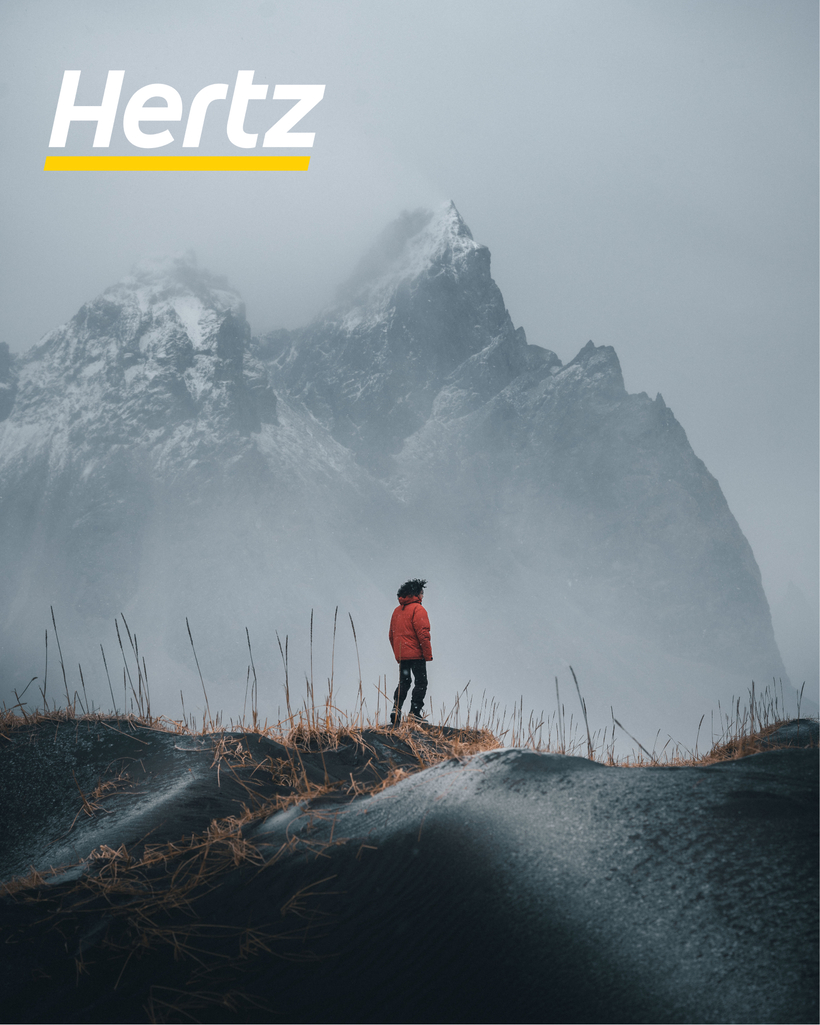 Table of content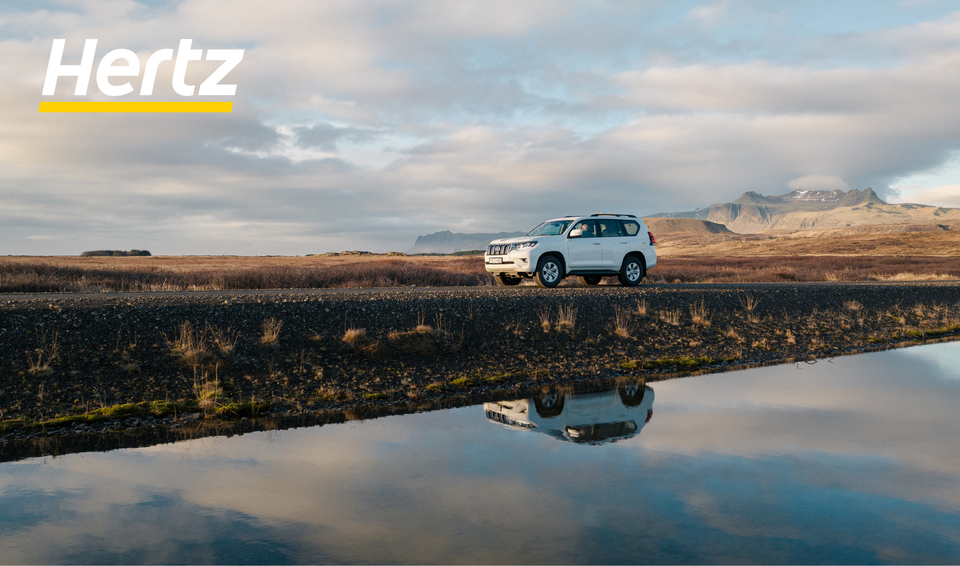 What is the weather like in Iceland in April?
April is both the start of spring and summer in Iceland, and you can expect temperatures to stay above the freezing point. That said, the weather in Iceland at the beginning of the month can vary dramatically from the weather at the end of the month, and it's hard to predict.
You can experience just about every type of weather in the span of a few days. But Iceland weather in April gives you the opportunity to enjoy the buzz as Icelanders come out of the long winter and celebrate the warmer temperatures.
The average temperature in April
The average temperature in Iceland in April ranges from 0°C (32°F) to 7°C (45°F).
The daylight hours
At the early April, Iceland gets around 13 hours of daylight. But by the end of the month, you can expect upwards of 17 hours of daylight.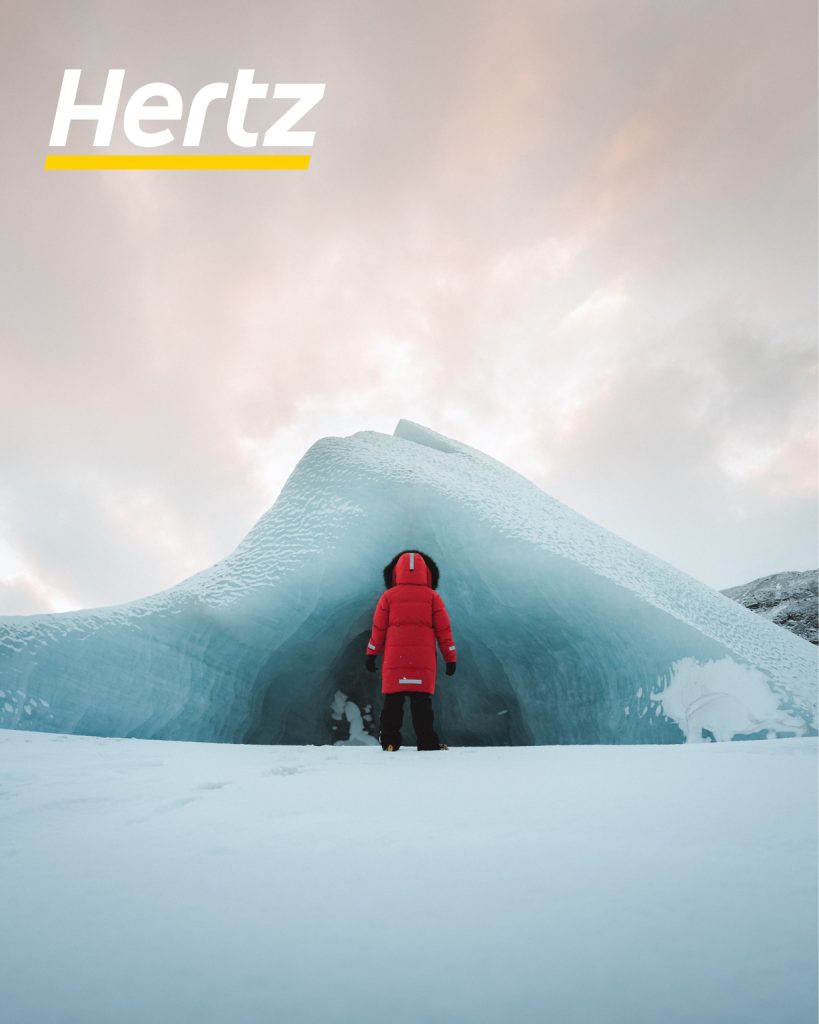 Is Iceland cold in April?
Yes, Iceland is cold in April. But it's not as cold as the winter months, making it much more comfortable for outdoor activities. Snow starts melting during April in South Iceland, but the North/Easy and Westfjords remain snowy through most of the month. On windier days, it can feel colder than it actually is, and snow is still common, so it's important to prepare as you would for winter weather conditions.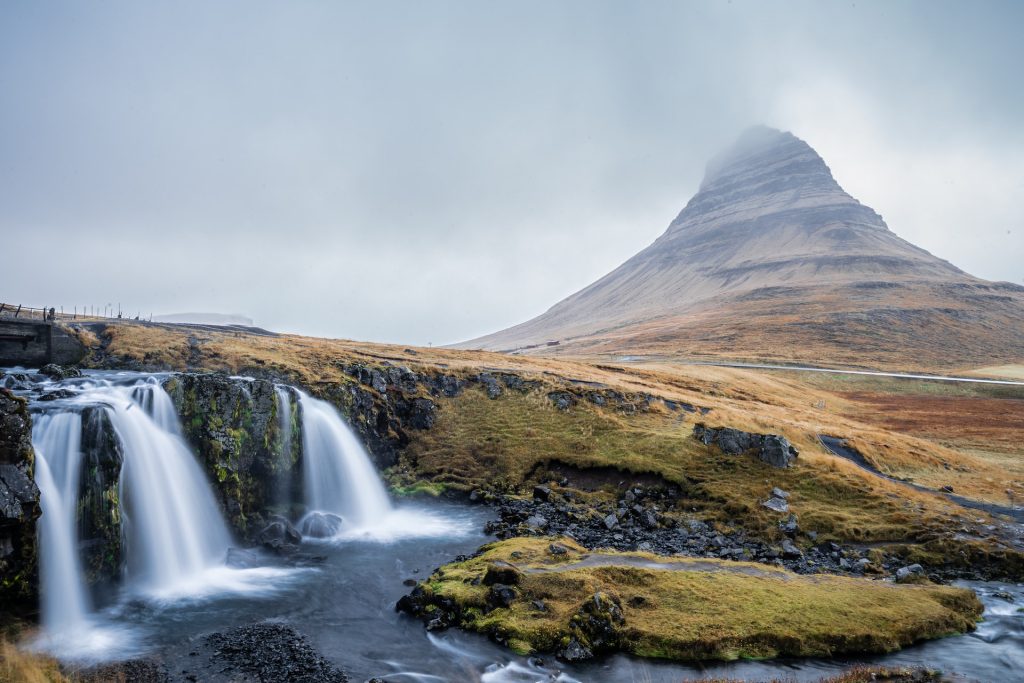 What to pack for Iceland in April
Since the weather in April can be so variable, it's essential that you pack correctly to ensure you remain comfortable, dry, and warm during your self-drive trip. Here are the most important things to pack for Iceland in April:
Weatherproof jacket
Hiking boots/sturdy shoes (waterproof)
Base layers
Hats and gloves
Comfortable pants (preferably waterproof)
Fleece layer
Swimsuit (for the hot springs)
Find a full Iceland packing list here.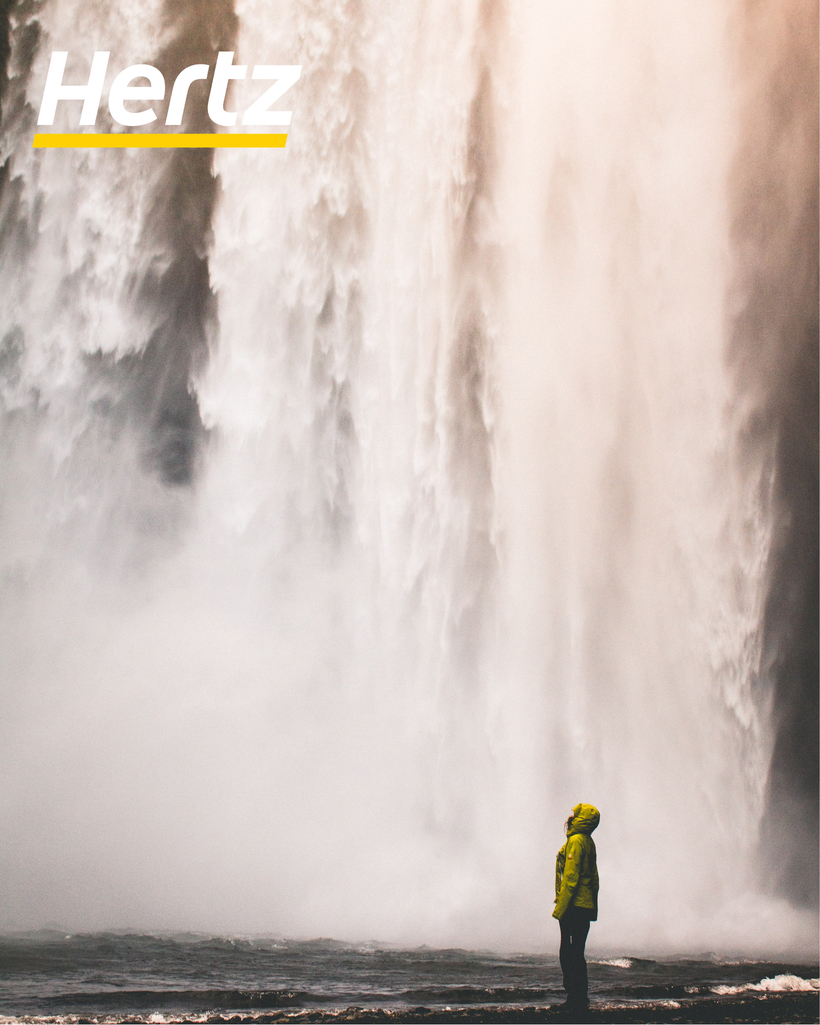 Driving in Iceland in April
What are the road conditions in Iceland in April? Are the roads easy to drive?
During April, visitors to Iceland may still encounter snowy conditions in the majority of the country. While the main routes, like the Golden Circle and Iceland Ring Road are well-maintained, they can still be icy and slick.
Regardless of where you're driving in Iceland, it's important to take extra care on the roads. If you plan on heading off the main route or to the Westfjords, then prepare for snow-covered patches on the roads. It's best to have a driver in your group who is experienced driving in winter conditions, just in case you encounter some poor weather on your drive.
What is the best rental car in Iceland if you plan to go on a road trip in Iceland in April
If you're going on a road trip in Iceland during April, we highly recommend renting a 4X4 vehicle. While a 2WD compact or economy rental car might be fine for a small group driving the South Coast or Snaefellness region, a 4X4 will offer more flexibility and safety. An intermediate or full-size car will suit a medium-sized group with minimal luggage. But for groups bigger than 4, who want the freedom to drive around the entire country with ease, a 4X4 SUV will be the best option.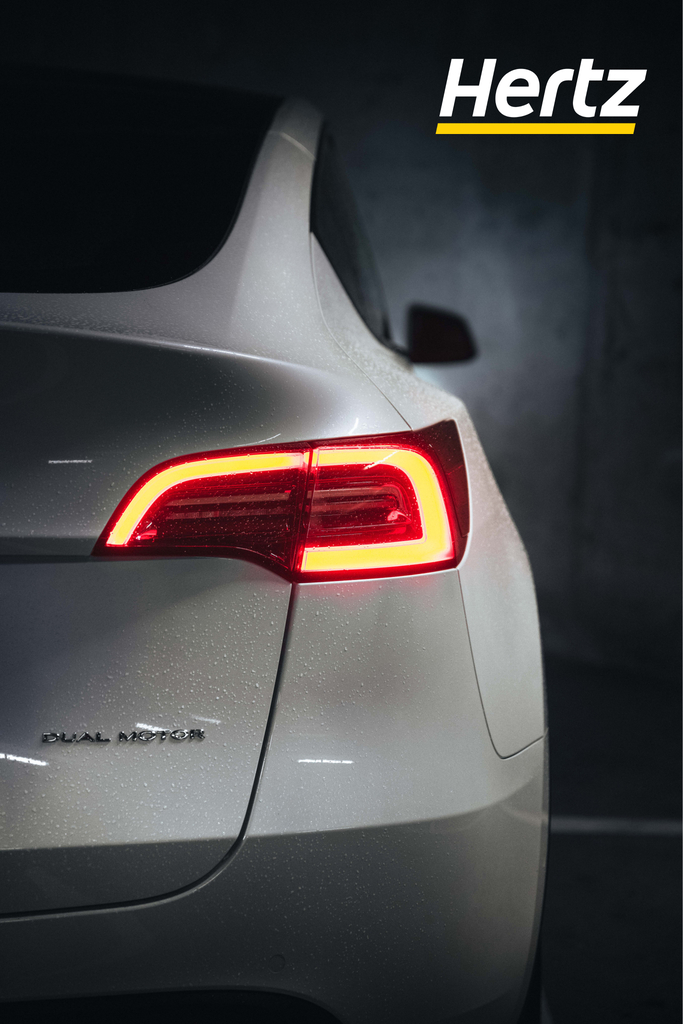 What to do in Iceland in April
So, what are the best things to do and see in Iceland in April? Since the winter is ending and spring is beginning, you'll have a variety of different options for attractions and excursions available to do. Here are some of our top picks.
Last chance to see the northern lights in Iceland (before the next northern light season)
April is the last month that visitors will have an opportunity to see the northern lights. The Iceland northern lights season runs from September until April each year. As the daylight hours start increasing in spring, it becomes less likely to see the northern lights.
But there is still a chance to see them in April, especially on clear days. Try to get as far away from the city lights of Reykjavik as possible if you want to increase your chances. Some of the best spots to see the northern lights include the Jokulsarlon glacier lagoon and Reynisfjara black sand beach Iceland. If you want to enhance the chance of seeing the northern light, you can also consider joining a local northern lights tour and going aurora hunting with a local guide.
But if you want to see puffins in Iceland, April is still too early for it. You will need to visit Iceland between May and August to get the best chance to see them in Iceland.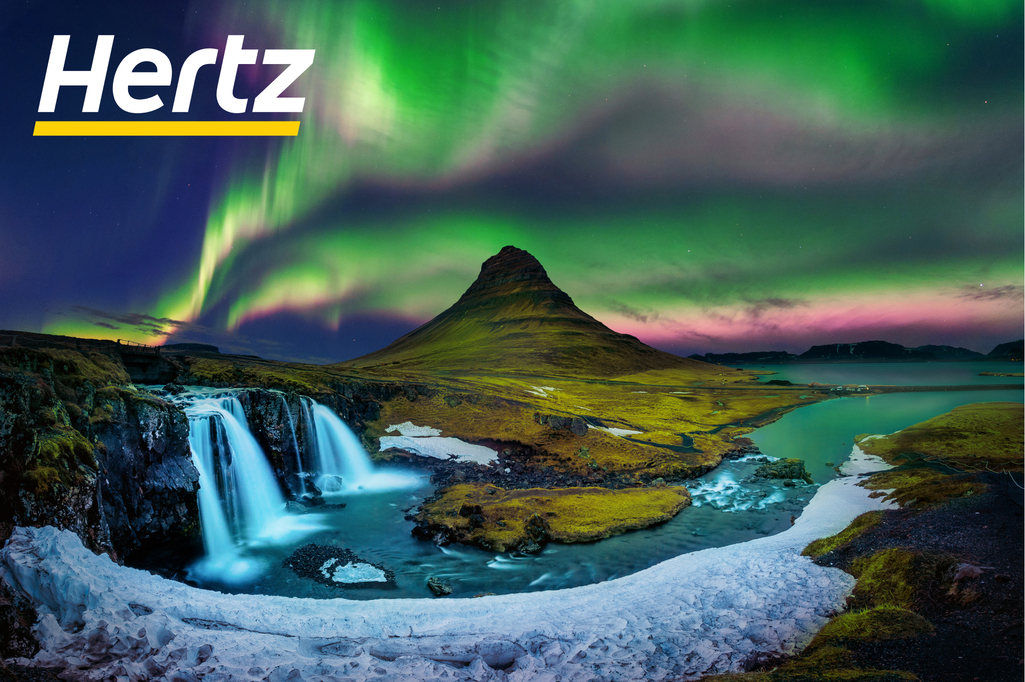 Self-drive tour along the Ring Road
April is one of the best months of the year for a self-drive tour along Iceland's Ring Road. With the snow starting to melt and snowstorms becoming less frequent, the entire route is typically clear.
A self-drive tour of the Ring Road is the best way for visitors to see all the top highlights of what Iceland has to offer in as little as a week (although we would recommend spending 10+ days on the route). During April, the Ring Road will be less busy than in the summer months since it's still the off-season. So, you'll get to enjoy more of the attractions without them being full of other tourists.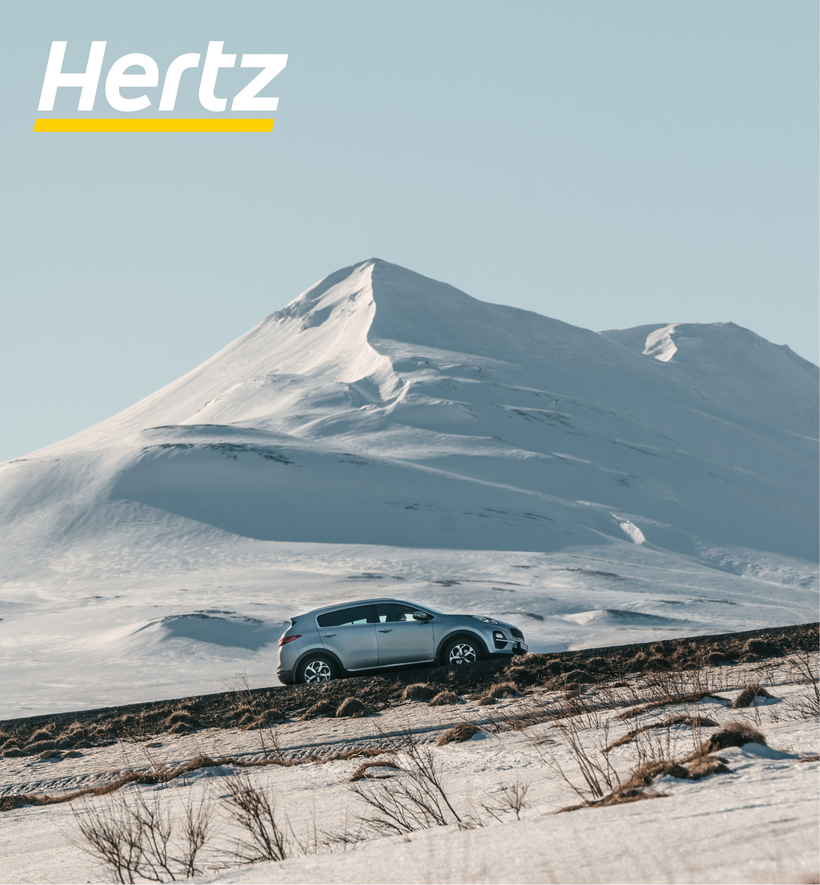 Take part in outdoor activities (glacier hiking/snorkeling/horse riding/whale watching etc)
The primary draw of visiting Iceland is the unparalleled outdoor landscapes. Iceland's natural wonders are unlike anything you'll see in other parts of the world. But during the winter, the cold can make spending hours outside more challenging, and the lack of daylight means not as much time to explore.
During April, the temperatures outside are mild enough that, as long as you are dressed appropriately, you can enjoy tons of fun outdoor activities, not only those that you must try with a tour, you can also try hiking in Iceland in April and enjoy the nature on your own.
And even better, you can do both winter and summer activities. Glacier hiking, snorkeling between continents, and Icelandic horse riding are all possible during April. If you are sea lover, you can also join whale watching tours in Reykjavik, Akureyri, Husavik or other towns in Iceland. By joining the whale watching tours, there is a chance to see humpback whales, minke whales or other types of whales and dolphins in the Iceland sea water.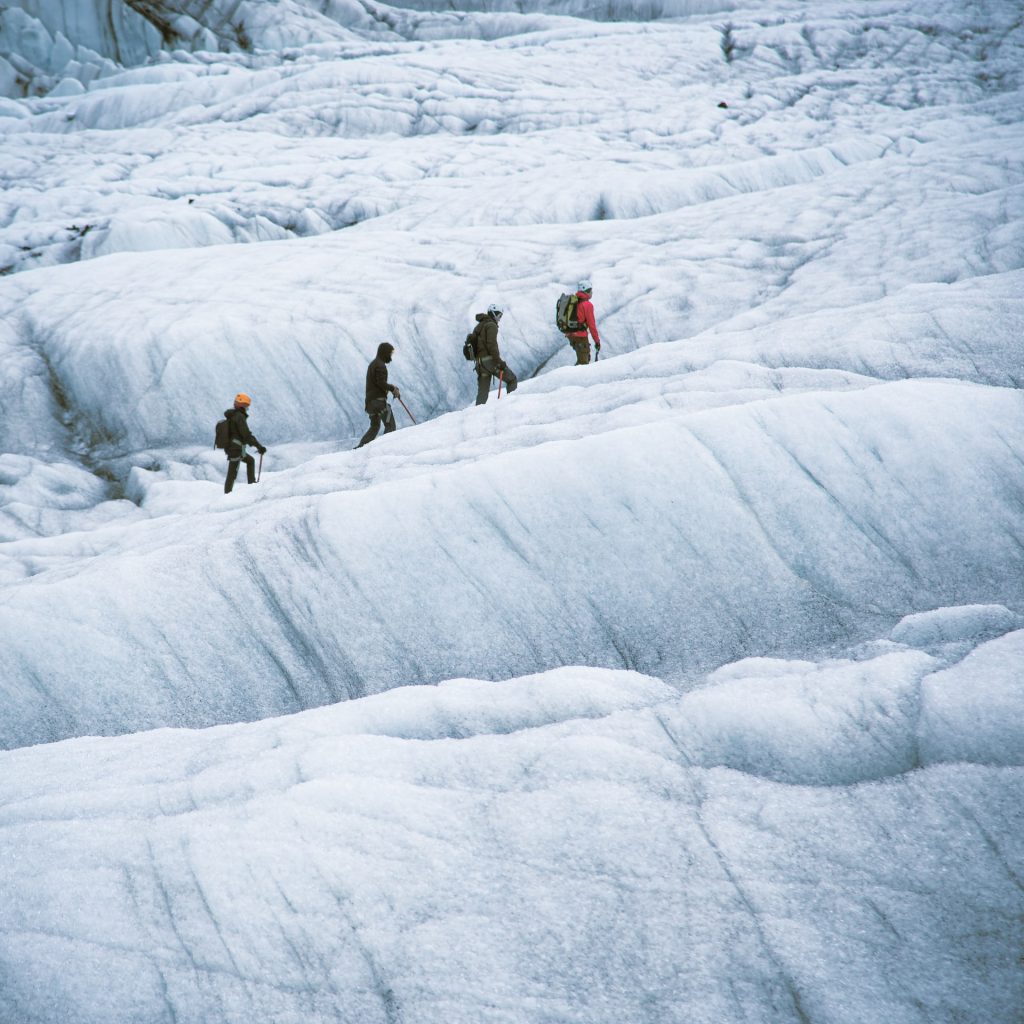 Visit glaciers and volcanos
Iceland has been nicknamed the "land of fire and ice" because of the glaciers and volcanos that have shaped Iceland's landscapes for thousands of years. On a trip to Iceland in April, make sure you visit both the glaciers and Iceland volcanos to get the full Icelandic experience.
You can actually visit both at the same time in South Iceland, where you can find one of Iceland's largest and most active volcanos, Katla. The volcano sits below the Mýrdalsjökull glacier, which is Iceland's fourth largest ice cap. You can go hiking or snowmobiling on the Iceland glaciers or tour the ice caves, or visit the other volcanos like Thríhnúkagígur and Fagradalsfjall.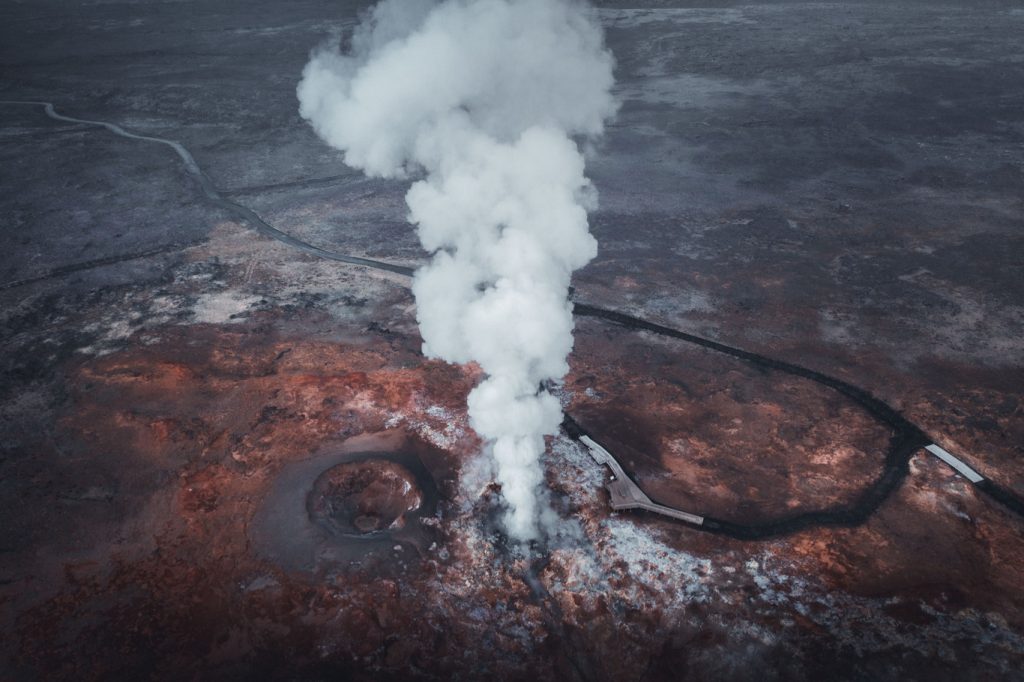 Soak in a natural hot spring
Regardless of what time of year you visit Iceland, nothing beats a relaxing soak in a hot spring. But April gives you the opportunity to access some of the more natural and secluded springs that sit off the beaten path. The Blue Lagoon, Sky Lagoon, and Myvatn Nature Baths are accessible throughout the year, but they are all man-made.
In April, once the weather is milder, visitors can make their way to more of the remote hot springs in Iceland that are still in their natural state. The waters in these hot springs are warmed by geothermal activity, so be careful as they can get extremely hot.
Most of the natural hot springs are hard to get to and require some hiking, which is why April is a great time to visit them. We recommend checking out Reykjadalur hot spring, Hrunalaug natural hot spring, and Seljavallalaug hot spring (which has natural water flowing into a man-made pool.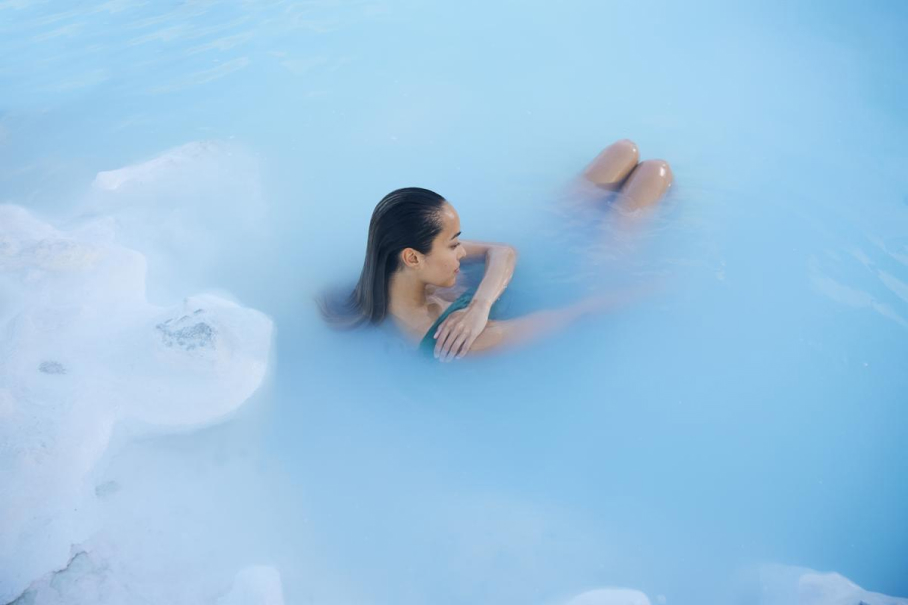 Local Festivals in Iceland in April
One of the best ways to experience Icelandic culture is to take part in the events and local festivals that are on during your trip. And during April, there's lots going on in Iceland!
First Day of Summer
After a long, cold, and dark winter, Icelanders go wild for the first day of summer. Because the seasons in Iceland are much different than in other parts of the northern hemisphere, April is a time to celebrate both spring and summer simultaneously.
The first day of summer is celebrated on whichever Thursday falls between April 19th and 25th, even though summer won't technically arrive until the end of May. On this day, Icelanders get the day off work, and there are many parades in towns around the country. Families give gifts that represent summer on this day, such as bikes and outdoor games, and locals often host barbeques.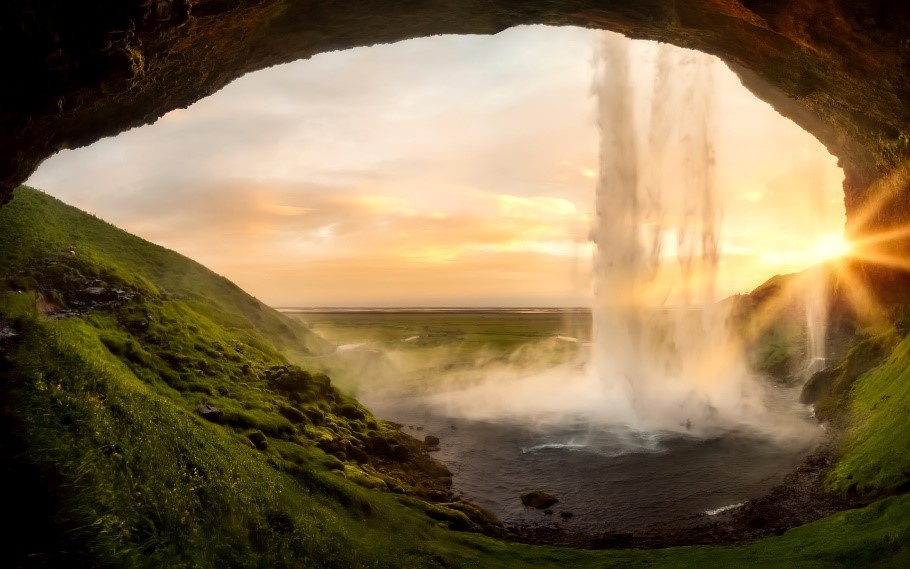 AK Extreme
AK Extreme is a three-day snowboarding and music festival that takes place in downtown Akureyri and on the mountain Hlidarfjall. The festival is the first weekend of April, with events such as the Big Jump competition being held on a man-made jump in the center of town.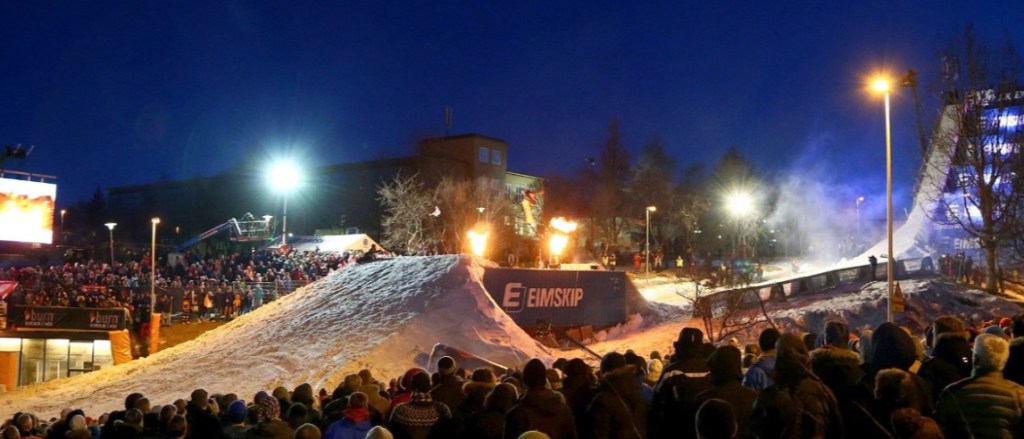 Aldrei Fór Ég Suður music festival
Aldrei Fór Ég Suður is a rock music festival that takes place each year on Easter weekend. It's held in Ísafjörður, a small town in northwest Iceland, and it features local Icelandic rock bands. The entrance is free, and you won't find a lot of tourists there, so it's a great way to get an authentic glimpse into local Icelandic culture.

Reykjavík Children's Culture Festival
The festival was launched in 2010 and is dedicated to children and young people in Reykjavik up to the age of sixteen. The festival strives to introduce youth to a wide range of arts disciplines through the medium of workshops and performances.
The unique aspect of this festival, and that which sets it apart, is that it places emphasis on participation, focusing particularly on the child as an artist. During the festival there will be a variety of activities for children, including theatre workshops, circus, visual arts, storytelling, music, film, puppetry and dance activities, with many nursery schools, primary schools, music and art schools, libraries, museums, theatres, and other cultural institutions taking part.

Picture of Iceland and Reykjavik in April
Here is what you can expect to see when visiting Iceland in April.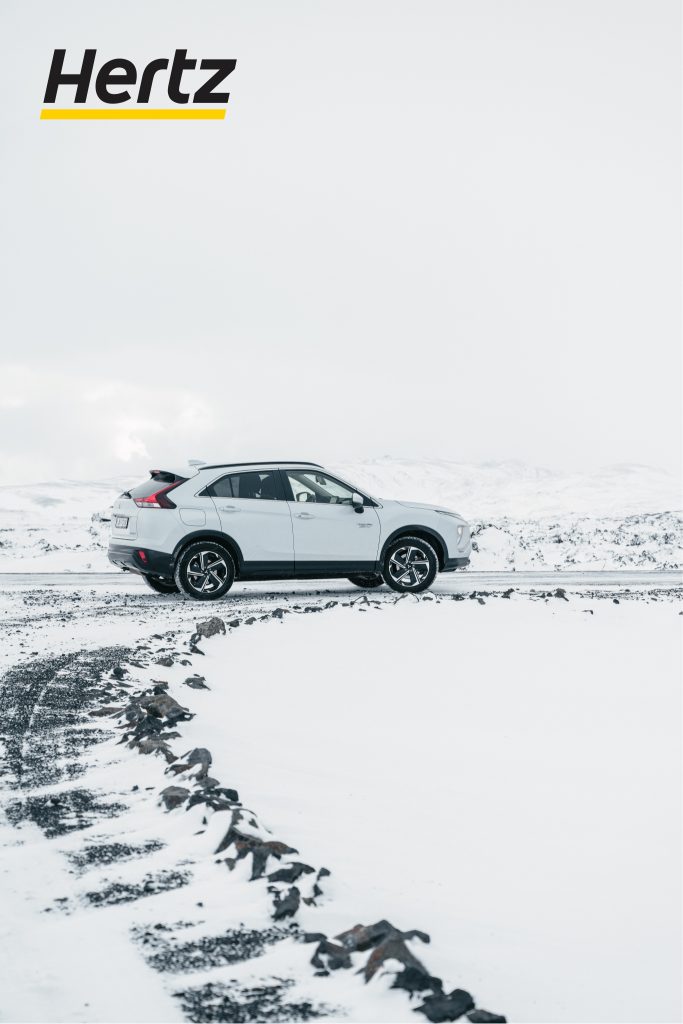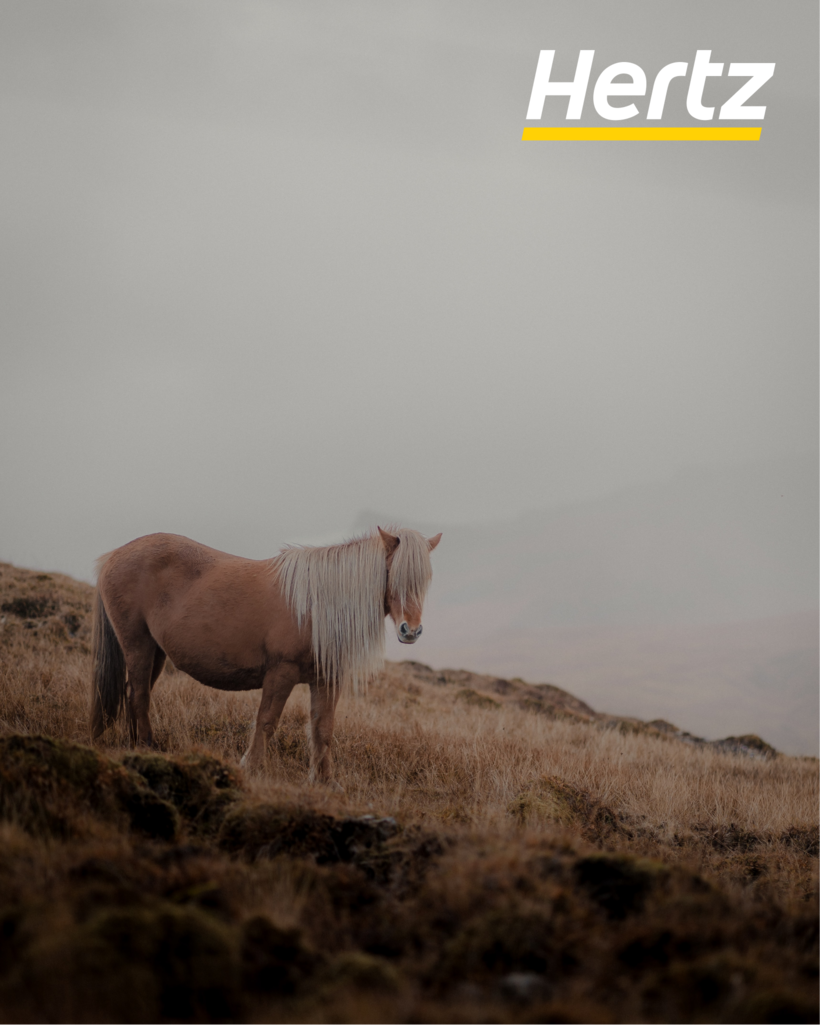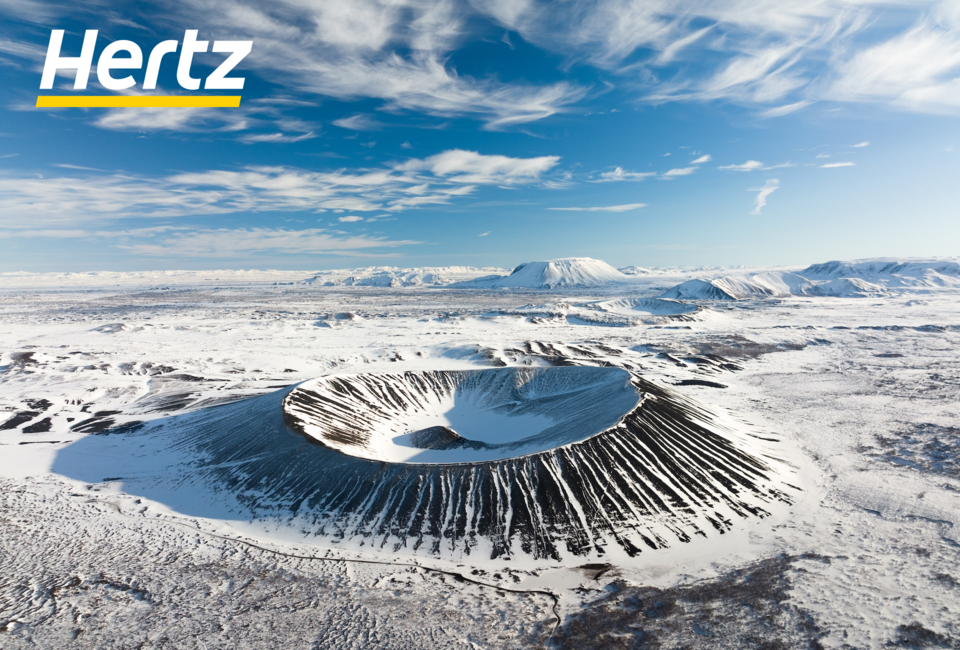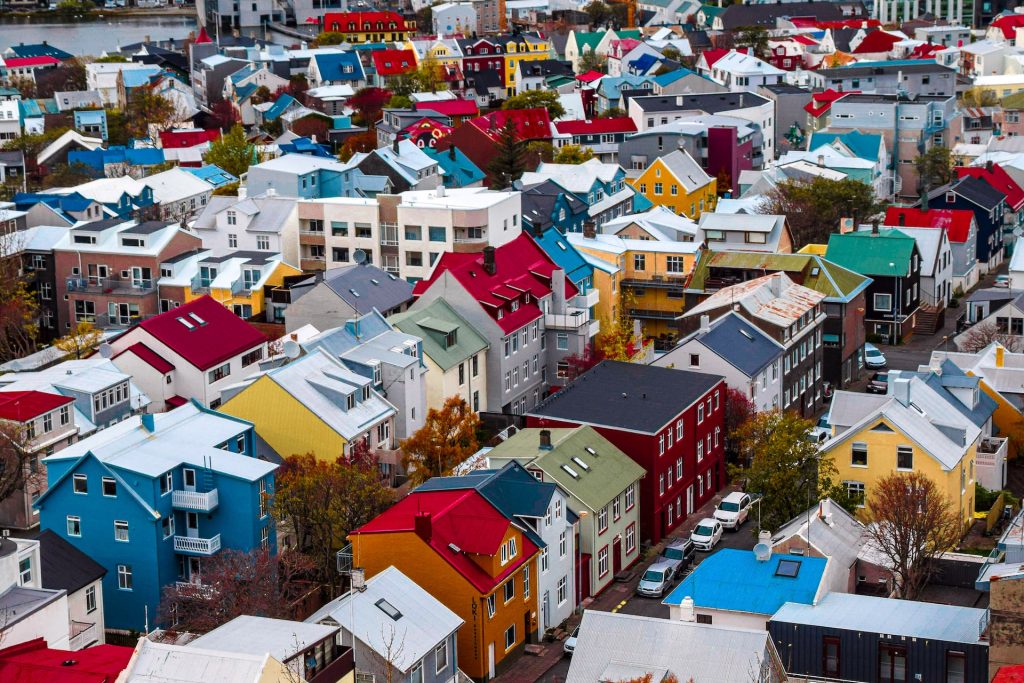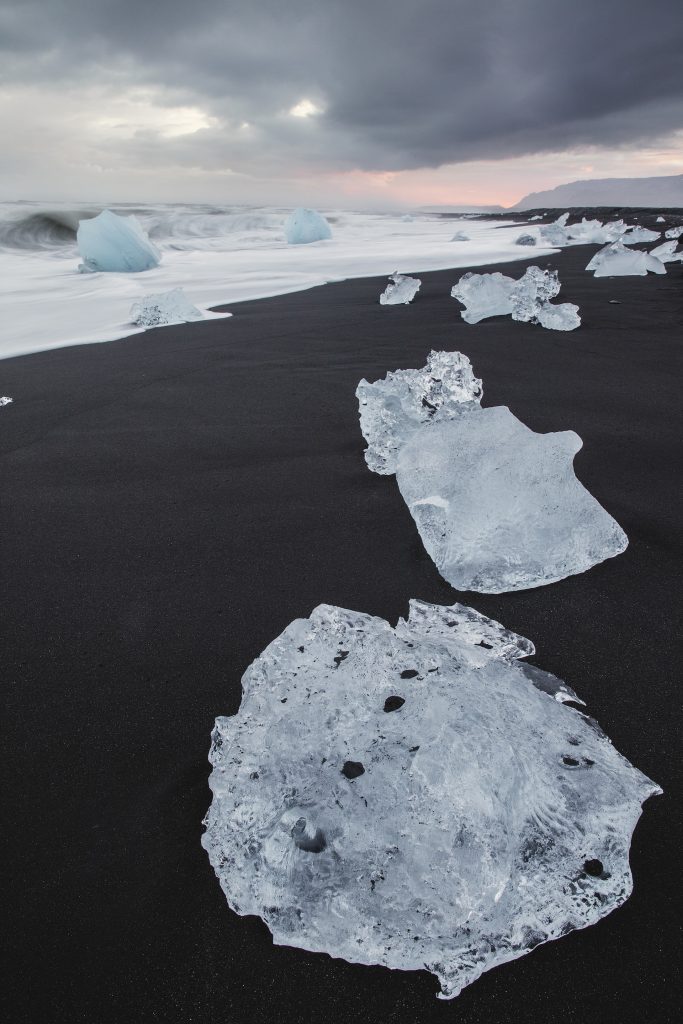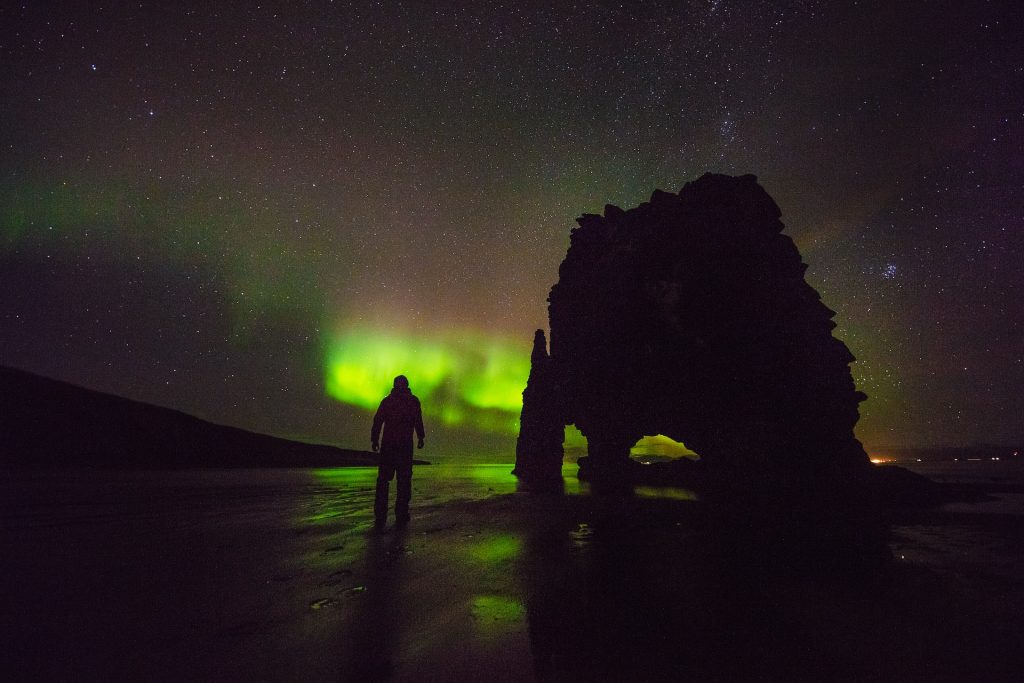 Iceland in April
April is a fantastic time to visit Iceland. The harsh winter temperatures have passed, but the crowds of tourists haven't yet arrived. Prices are cheaper, and you'll have many attractions to yourself in Iceland in April, making the experience even more fulfilling.
The best way to explore Iceland is with a rental car, which will allow you the freedom and flexibility to create a custom travel itinerary. Always book your rental car online and in advance with Hertz, so you get the perfect vehicle for your self-drive trip to Iceland in April.