10 days in Iceland is the perfect length of time to experience all of the country's top highlights! We highly recommend that anyone travelling to Iceland for the first time aim for a 10-day trip, as it will give you the opportunity to visit many of the best attractions without having to rush or stress.
This Iceland 10-day itinerary will take you to amazing natural wonders with a rental car, plus cover what you need to prepare, which Iceland rental car is best, how much to budget, and the best time of year to visit all the attractions on our list.
Table of content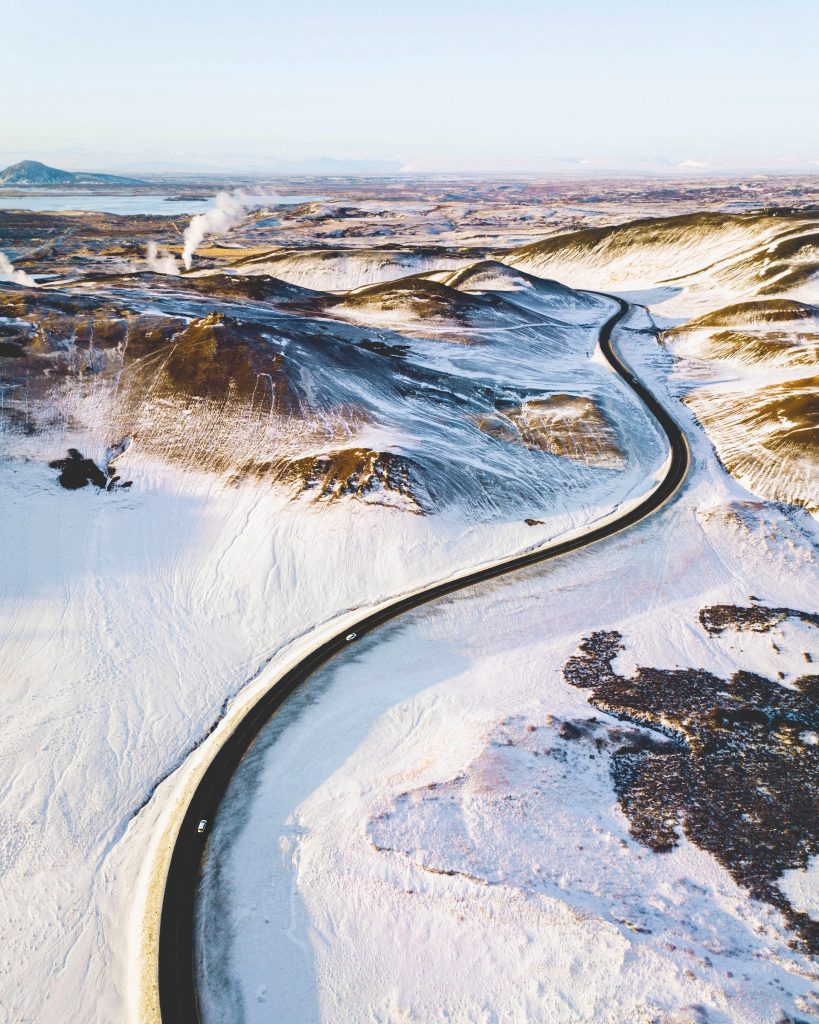 Preparation for 10 days in Iceland
For those visiting Iceland for the first time, it's hard to predict how much time you'll need to see everything on your Iceland bucket list. But 10 days is the perfect amount of time to make your way around the entire Route 1 Ring Road and also visit the Snaefellsnes peninsula. In preparation for your 10-day Iceland itinerary, here are a few things to consider:
What is the best time of the year for this 10-day Iceland itinerary?
We've specifically crafted this 10-day Iceland itinerary to be suitable all year round. The Route 1 Ring Road is well maintained, even in the winter months, so as long as you have a good vehicle, you'll be able to access each area of the itinerary throughout the year.
That said, we do recommend visiting in the summer months, from late May to early October. During this time, the weather is the warmest and easiest to predict, although Iceland's summer weather can still be variable. It also provides the opportunity to camp and drive the island in a campervan.
If you have winter driving experience in snowy road conditions, the winter season can also be a great time to enjoy this 10-day Iceland itinerary. Iceland's winter weather, from late October until May, unlocks new activities that you can't take part in during the summer. Some of the reasons to visit Iceland in winter include visiting the blue ice caves and glacier hiking.
But it's important to be aware that weather and road conditions during the winter months can make driving more challenging, with unpredictable snow storms and icy roads. So if you do choose to visit in winter, make sure you have a confident winter driver in the group.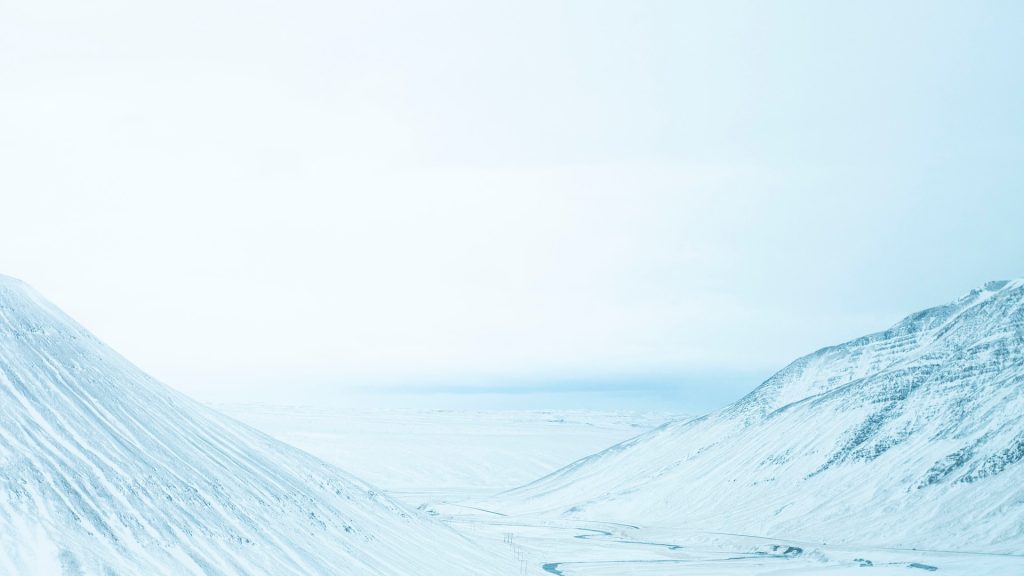 What is the best rental car for a 10-day trip in Iceland?
For those planning a trip to Iceland, wondering what car to rent for this self-drive tourThe best rental car for your trip to Iceland will depend on what season you choose to visit. The summer months provide clear and accessible road conditions.
And because this itinerary sticks to the main routes, you should be ok with a 2WD vehicle, such as a compact or intermediate vehicle, although a 4X4 rental car is a good idea year-round. During the winter months, we strongly suggest always renting a 4X4 vehicle (SUV and Jeeps), as even though the roads are maintained, they can still be very slippery and snow-covered, especially after a storm.
You'll also need to consider how many people are coming in your group and how much luggage you are bringing. If you want more information on how to choose a rental car, check out our car rental tips.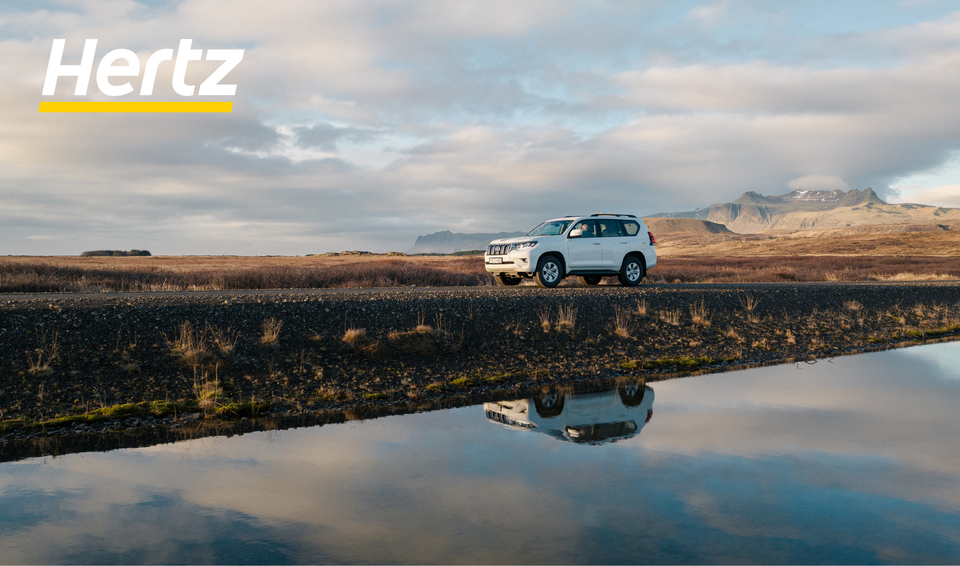 How much does a 10-day trip to Iceland cost?
The cost of a 10-day trip to Iceland will depend on various factors, including the season and standard of the trip that you are looking for. The summer is the high season, so you can expect to pay more for everything from flights to accommodation to rental cars. While the winter months will provide the lowest costs. But here are some general cost guidelines for what you can expect to pay when travelling in Iceland:
Food per person, per day: 4,000 ISK ($28 USD)
Accommodation per night in summer: 35,590 ISK ($270 USD)
Accommodation per night in winter: 25,730 ISK ($180 USD)
Rental car per week for economy: 35,735 ISK ($250 USD) in low season, 54,317 ISK ($380 USD) in high season
Rental car per week for 4X4 SUV: 54,176 ISK ($400 USD) in low season, 114,352 ISK ($800 USD) in high season
Round trip flight from the UK: lowest 5,335 ISK ($38 USD) in low season to lowest 17,209 ISK ($120 USD) in high season
Round trip flight from USA: lowest 34,420 ISK ($240 USD) in low season to lowest 56,790 ISK ($400 USD) in high season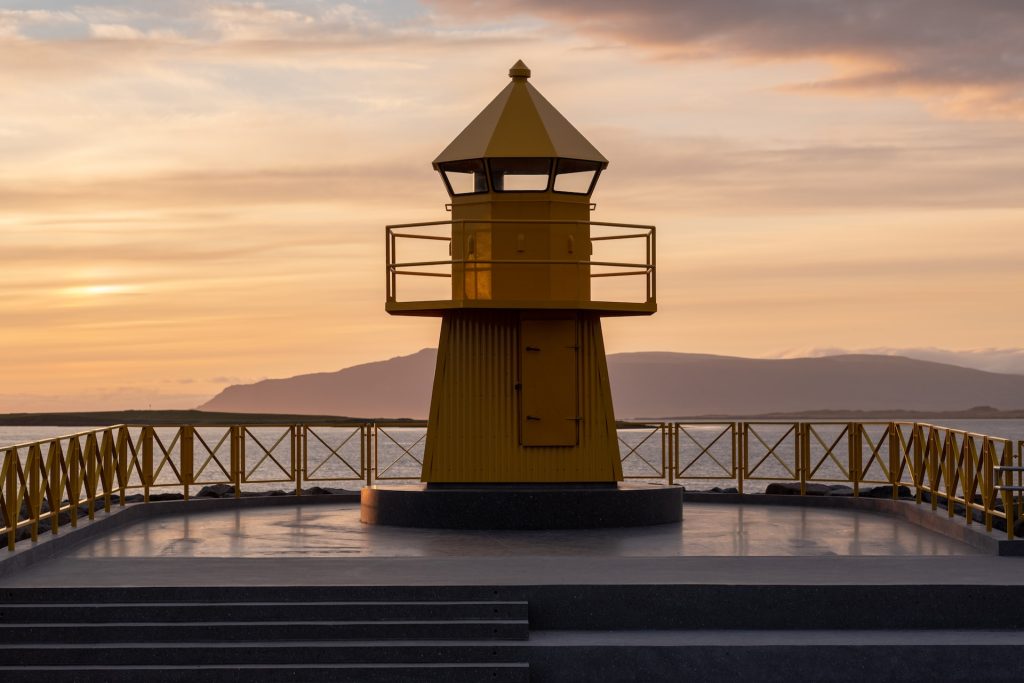 10 Days self-drive best classic route map (suitable for winter and summer) with must-see attractions included
Day 1: Arrival to Iceland, Reykjavik, and Blue Lagoon
Day 2: Snaefellsness Peninsula (Kirkjufell, Glymur Waterfall)
Day 3: Head north to Akureyri
Day 4: Godafoss, Husavik, and whale watching in North Iceland
Day 5: Selfoss, Dettifoss and Mývatn
Day 6: Drive to South East Iceland
Day 7: Jökulsárlón Glacier Lagoon and Vatnajokull National Park
Day 8: South Coast adventures
Day 9: The Golden Circle
Day 10: Reykjavik and flight home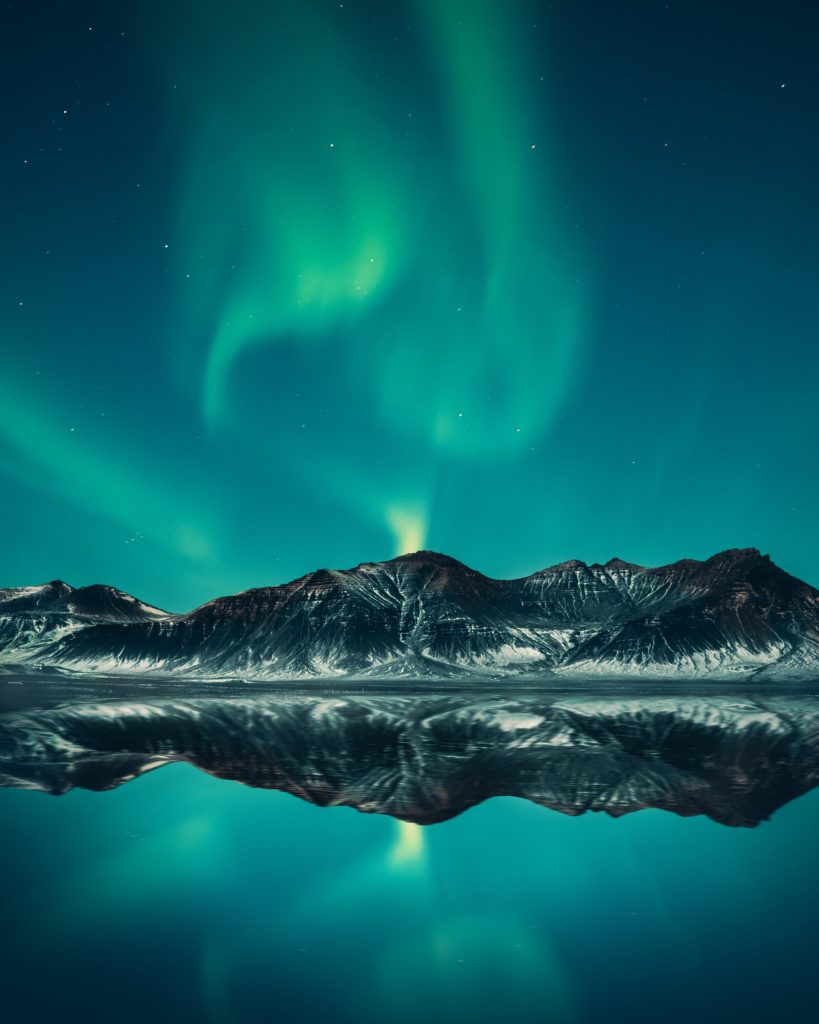 Day 1: Arrival to Iceland, Reykjavik and Blue Lagoon
Upon arrival to Iceland, you can pick up your Hertz rental car directly at KEF airport in the arrivals hall. The Iceland airport is located on the Reykjanes peninsula, 51 km away from the capital of Iceland, Reykjavik.
Depending on the time that you arrive, there are a variety of activities you can enjoy in the immediate area, including the Blue Lagoon hot spring spa, the Sun Voyager sculpture and the museums and restaurants in town. Then you will check into your hotel in Reykjavik, where you'll stay for the first night.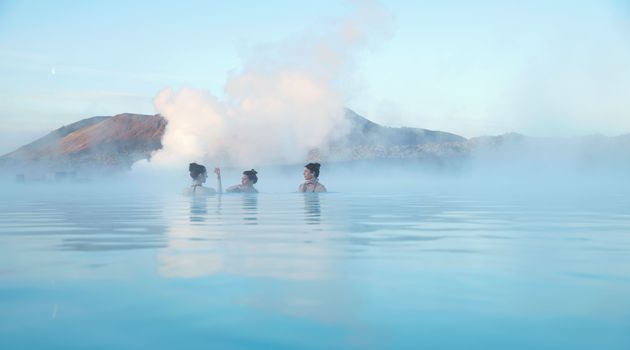 Day 2: Snaefellsness Peninsula (Kirkjufell)
On Day 2, you'll drive to the Snaefellsnes Peninsula, which is around a 2-hour drive. Here you'll explore the Snaefellsjökull National Park, which includes the twin-peaked Snaefellsjökull glacier. There are many hiking trails which take you across familiar landscapes that you'll likely see in popular films and tv shows like Game of Thrones.
Kirkjufell (often called "Church Mountain") is the most photographed mountain in Iceland and sits right on the northern shore of the peninsula and you can visit it as part of a 3-hour roundtrip hike or take pictures from an accessible viewpoint.
And lastly, if you are travelling in summer, have a few hours spare time and love hiking, you can also consider to stop by Glymur Waterfall, the second-tallest waterfall in the whole country. You'll finish your day by checking into your accommodation in Hellnar or Arnarstapi. But you can also stay in the village of Grundarfjördur if you'd like to catch the sunrise or sunset over Kirkjufell.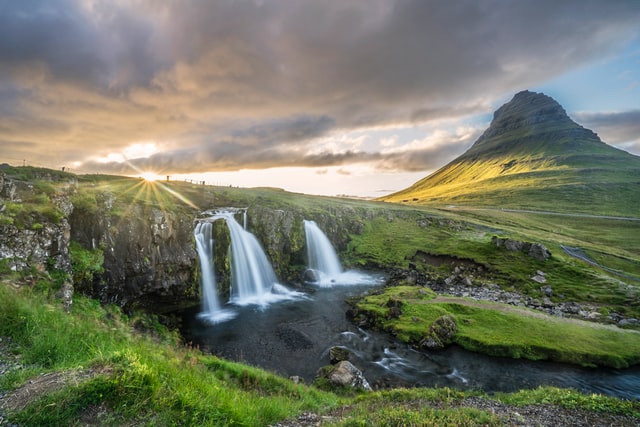 Day 3: Head north to Akureyri
On Day 3, you'll have a bit of a drive ahead of you (about 5 hours in total). You can start off by visiting any locations in Snaefellness that you missed on Day 2 and then start your drive.
On the way, stop by Glumbaer to see the iconic turf houses and Hvitserkur, the large basalt rock stack located 50 metres offshore that resembles a dragon drinking. When you arrive to Akureyri you can spend the evening enjoying the local cuisine and the quaint charm of the capital of the North.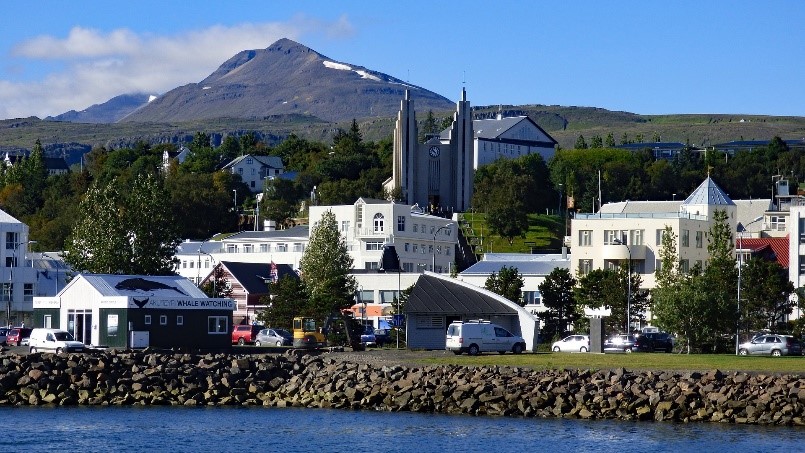 Day 4: Godafoss, Husavik and whale watching in North Iceland
You'll be spending a few days exploring some of the beautiful areas of North Iceland. The first stop after you leave Akureyri is Godafoss, also called the "Waterfall of the Gods." It is just off the Ring Road, so it's easy to access without taking up much time.
From there, you'll head due north off the Ring Road towards the small town of Husavik, which serves as a hub for whale-watching excursions. Here you can take a tour and try to spot humpback whales, minke whales, orcas, sperm whales and dolphins (just to name a few). From there, you will head to Mývatn, where you'll spend the night.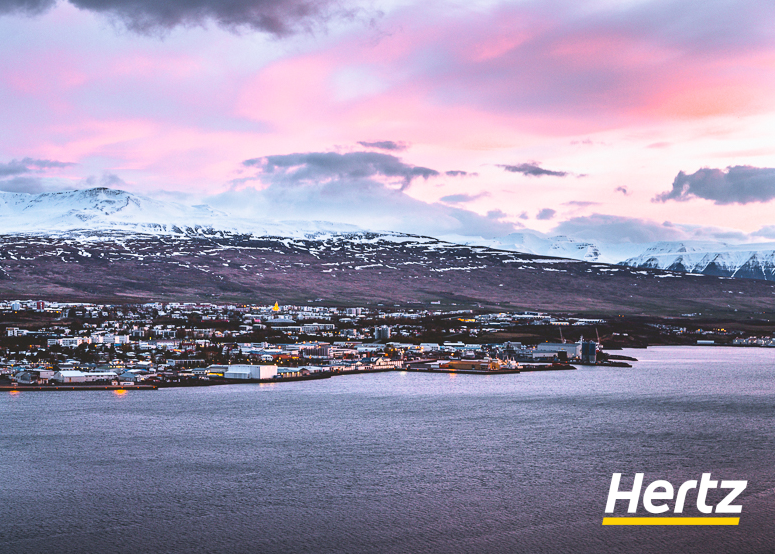 Day 5: Selfoss, Dettifoss and Mývatn
We've got more waterfalls on the agenda today, but each is unique and worth visiting. Since you'll be nearby, we recommend heading to both Selfoss and Europe's most powerful waterfall, Dettifoss, first thing in the morning to beat the crowds that start showing up around midday.
Dettifoss is one of the most powerful waterfalls in all of Europe due to the sheer volume of water that flows over it. And Selfoss is only about a 1km walk up the trail from Dettifoss. There are also many things around beautiful Lake Mývatn to explore, including the Mývatn Nature Baths, Dimmuborgir lava field, lots of craters and Grjótagjá Cave. Then you'll spend another night in Mývatn.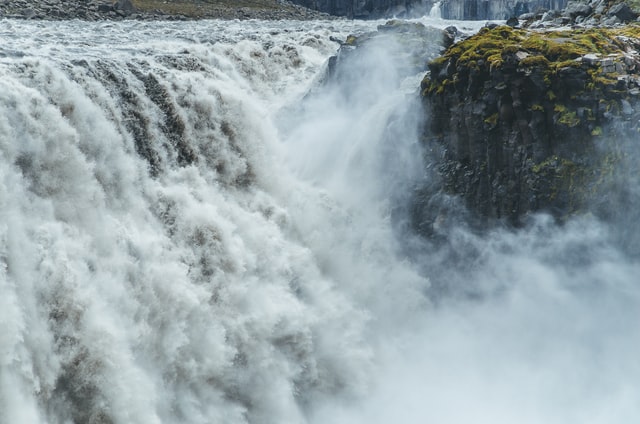 Day 6: Drive to South East Iceland
This will be the longest drive of your 10-day Iceland itinerary, with multiple optional detours based on your groups' preferences. Stuðlagil Canyon, which you've undoubtedly seen pictures of, is a gorge lined with basalt columns that change colour based on the season. Best time to visit would be during the summer months (bewterrn late May and early September).
And it's located just a short detour off the road before you hit the town of Egilsstaðir, so make sure to stop for a photo. The Rjúkandi Waterfall is also situated on the Ring Road, and then Borgarfjörður Eystri is a great spot for puffin watching (in summer)! End the day in Höfn to enjoy dinner and a nice rest.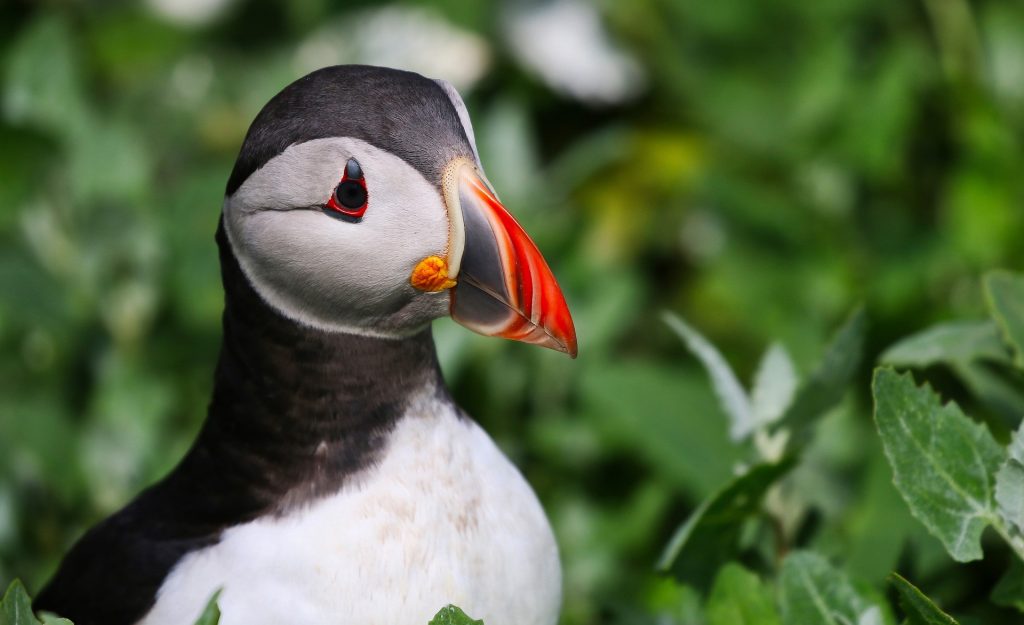 Day 7: Jökulsárlón Glacier Lagoon
About 90km from Hofn, you'll reach one of the most beautiful and notable attractions on your trip, the Jökulsárlón Glacier Lagoon and the many incredible things around it.
You can enjoy the lagoon from the water by kayak or boat, giving you an up close and personal look at the floating icebergs, followed by a walk around Diamond Beach, with its glacier ice chunks that sparkle and glitter like diamonds. You can also walk out onto the glacier. Choose accommodation near Skaftafell. ending the day with a nice hike in the Skaftafell National Park.
You will be able to find some boat tour and Ice cave tour at the lagoon on this page here.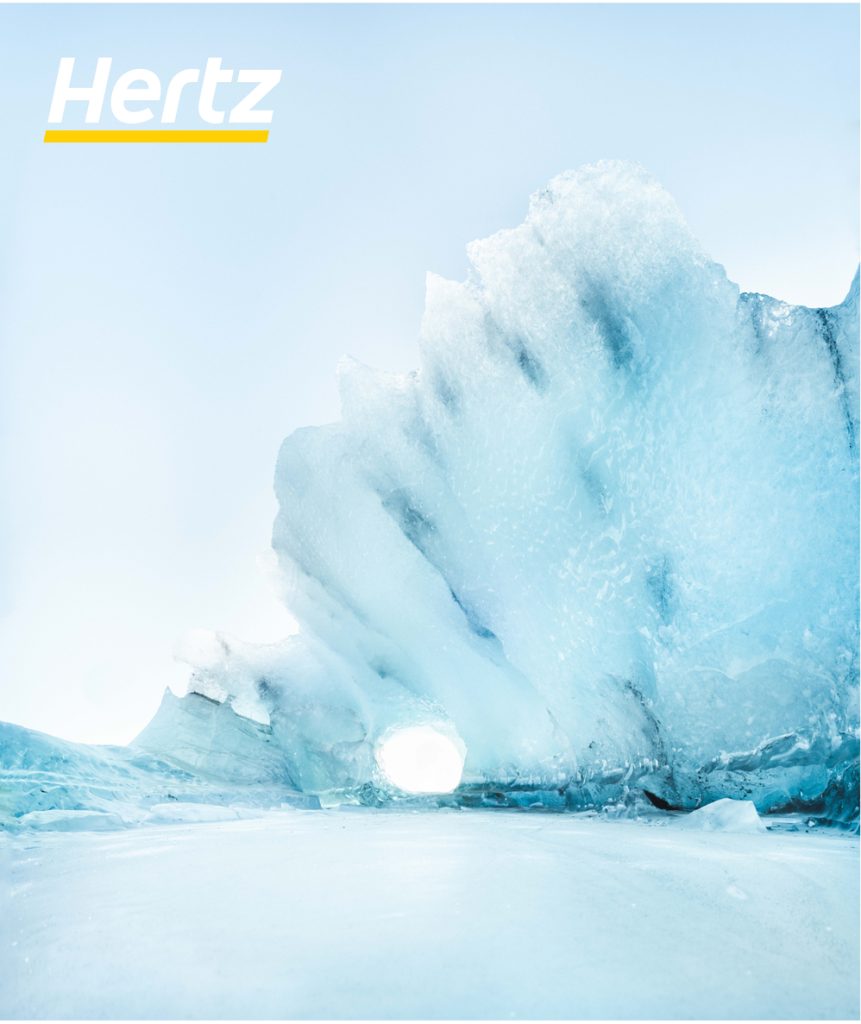 Day 8: South coast adventures
Day 8 offers many different activity options, as South Iceland is packed with things to do for every taste. You can visit both the Skogafoss waterfall and Seljalandsfoss waterfalls if you haven't got your fill (yes, there are a lot of amazing waterfalls in Iceland).
You'll definitely want to head to the Reynisfjara black sand beach close to Vik, which is one of the most popular in the country, and Fjaðrárgljúfur, a two million-year-old ancient river canyon. We recommend stopping in Vik to grab some to eat before heading towards the Golden Circle, where you will stay the night to prepare for the following day. If you still have time, you can also include the Dyrholaey Lighthouse and Solheimasandur Plane Crash site.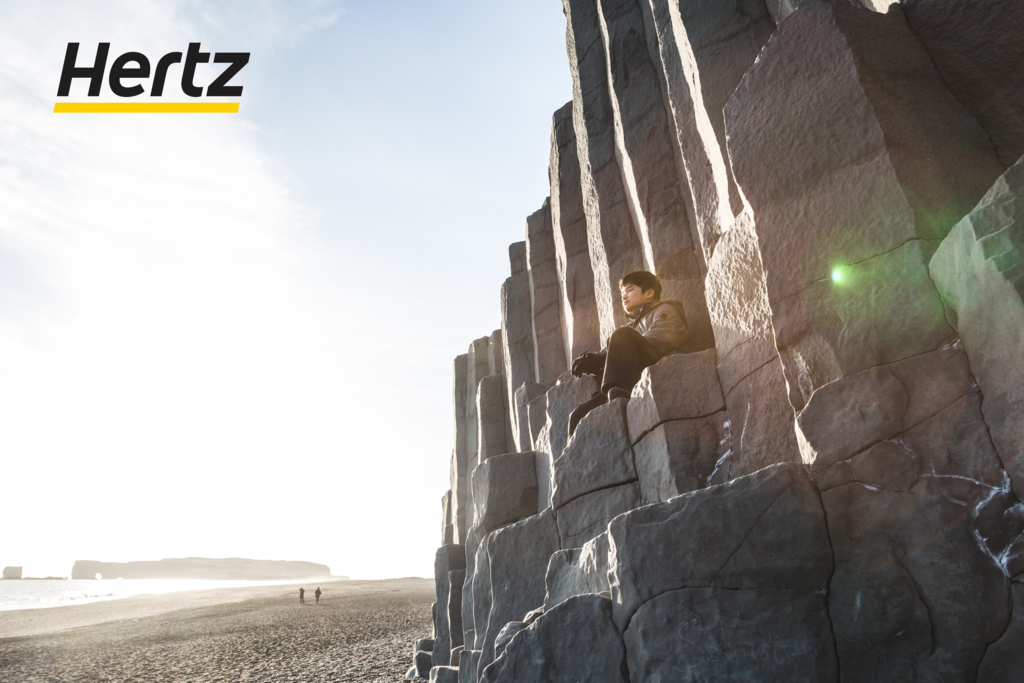 Day 9: Golden Circle
It is your time to drive to the golden circle, the most famous driving route of Iceland before you leave the country tomorrow. There are three main attractions that you'll want to visit on Day 9, and these are all part of what's called The Golden Circle. This is the most popular route in Iceland due to its close proximity to Reykjavik, but it also has some incredible features.
First is The Geysir Geothermal Area and Strokkur geyser, which is an active geyser that shoots 100-foot sprays into the air every 10 minutes. You'll also visit Thingvellir National Park, where you can snorkel across the continental plates of North America and Europe.
And finish the circle by stopping to see the final waterfall of your trip – Gullfoss. If you have extra time before heading back to Reykjavik, you can also include the Secret Lagoon, Kerid Crater, and Brúarfoss waterfall. Stay the night in Reykjavik to prepare for your departure tomorrow.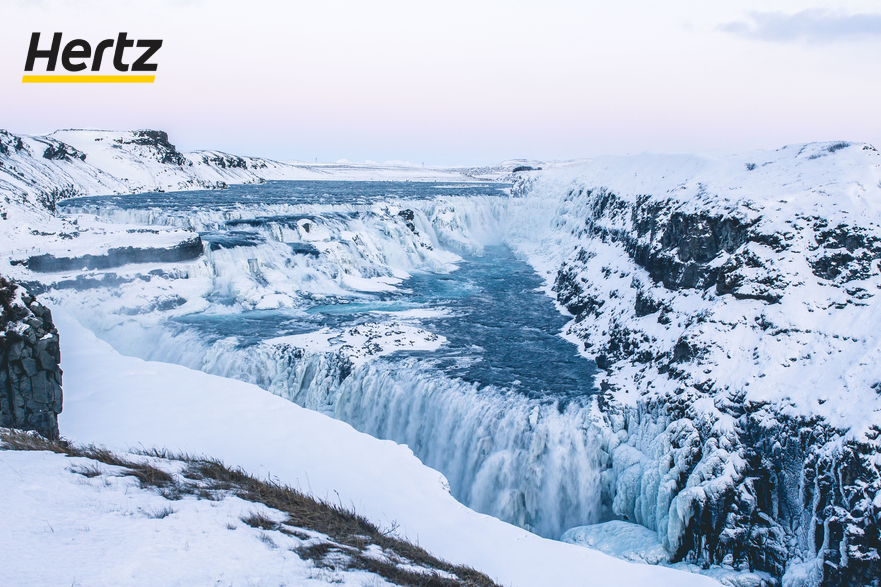 Day 10: Flight home
The itinerary for Day 10 will depend on your flight time. If you didn't get a chance to visit the Blue Lagoon on your first day, you may want to stop off there on your way to the airport (it's right on the way!). You can also do some last-minute shopping on the Reykjavik main shopping street Laugavegur or visit some free attractions in Reykjavik if you do not have . Since you can simply return your rental car at the airport, you can fit in activities right up until you have to leave.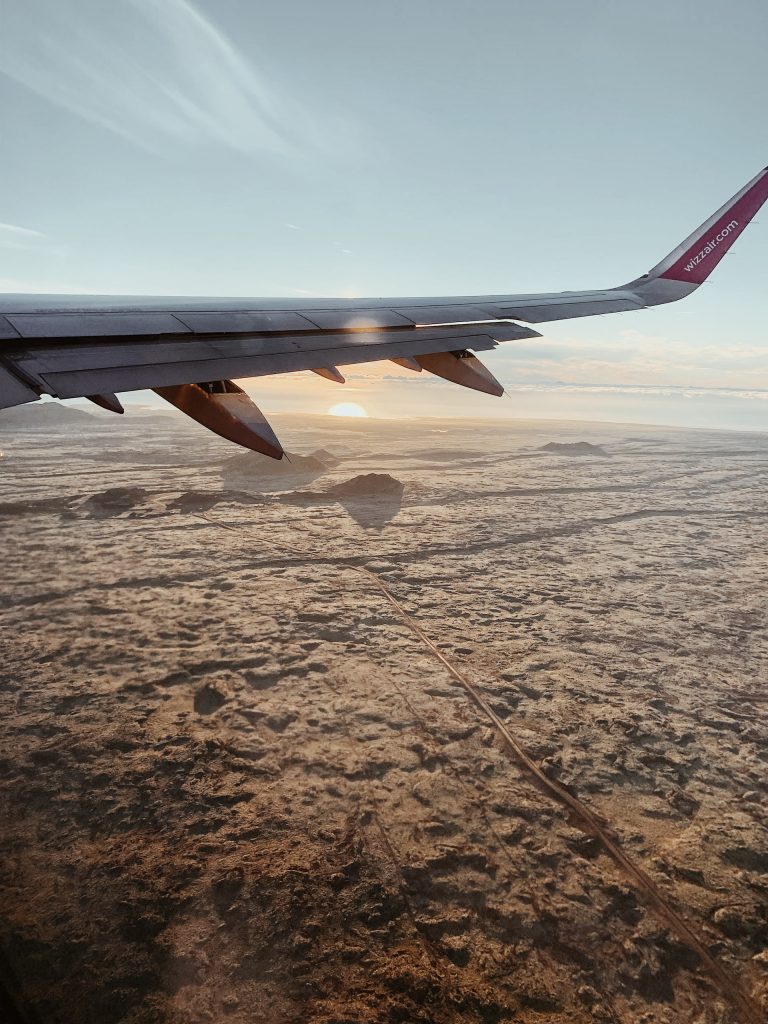 Customize your itinerary
This Iceland 10-day itinerary is the perfect guide to help you plan your Iceland trip. But there are many options to customize it based on your group, preferences and what you hope to gain from your trip. Here are a few resources to help you tailor your trip to exactly what your group is looking for: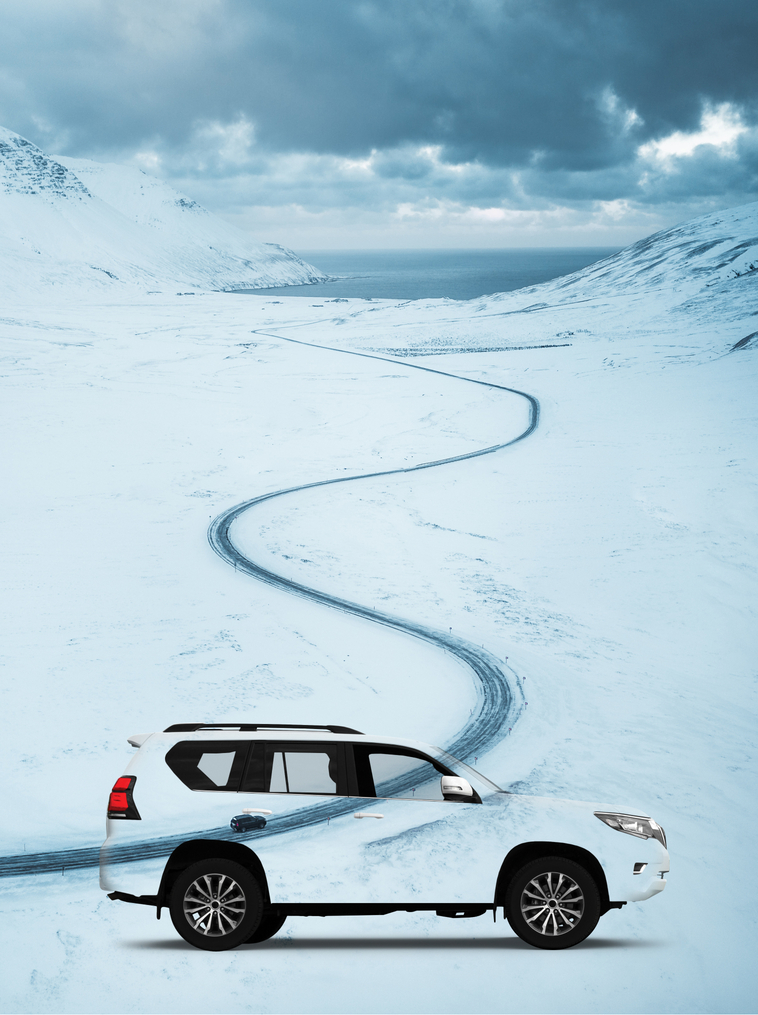 Iceland 10-day itinerary
Visiting Iceland for 10 days is the ideal trip length when first travelling to the country. It gives you enough time to tick off all the most popular spots while allowing some flexibility to customize your route with additional activities.
If you're coming for a shorter trip, check out our 5-day Iceland itinerary and 7-day Iceland itinerary. We also have an Iceland ring road itinerary for those who want to focus on only the Ring Road. And make sure to always book your rental car online and in advance with Hertz Iceland to ensure you get the perfect vehicle for your trip.