Iceland is fast becoming a popular tourist destination for adventurous travelers who love exploring more untouched and dramatic landscapes. There are some great routes to travel around Iceland and the most popular time to visit in during th summer season.
The biggest problem that tourists are likely to face when they visit Iceland will be planning their itinerary. With so many places to check out and so little holiday time, you might end up asking questions like "How to plan for a 7 days road trip in Iceland?", "What are the must-see attractions?", "Where can I stay?" and "How much should I budget?"
Luckily, we've got ALL the answers. So, keep reading for the details.
Related links: Rental cars in Iceland; 4×4 vehicle rental in Iceland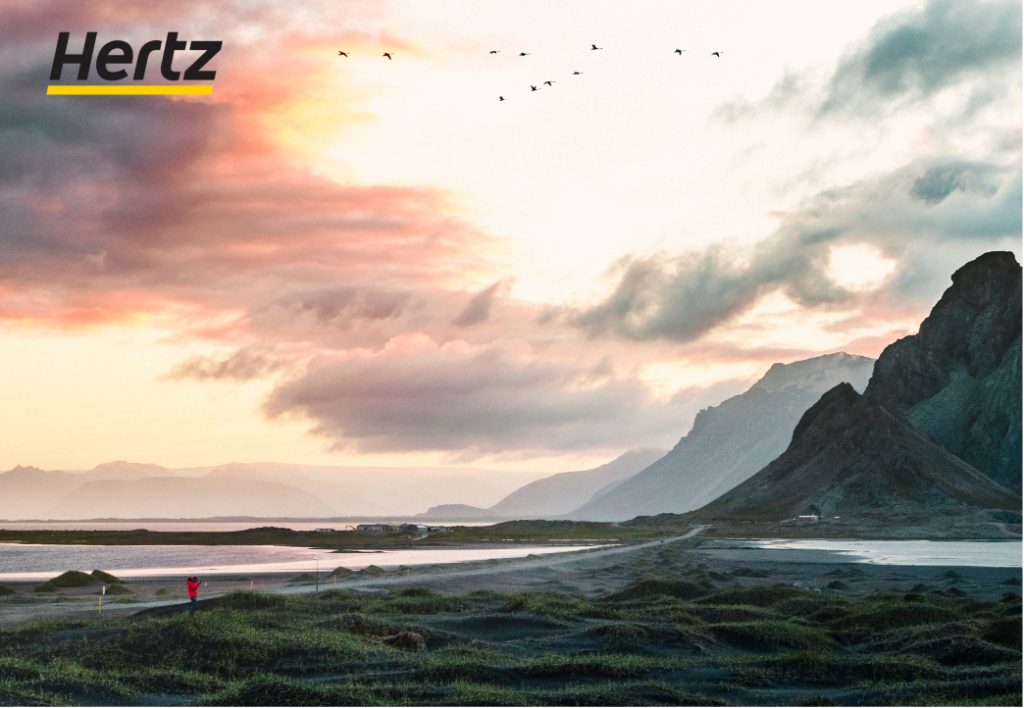 Table of content
Weather, temperature, and general info about Summer Iceland
Because of Iceland's unique geography, summer is three months long, lasting from June to August and is really the only time of the year when you can guarantee good weather. However, in the West, Capital Region, and South, it will generally become warmer and great for self-driving car tours starting from mid-May until late September.
This makes summer the best time to visit Iceland, even though there's usually a large influx of tourists at this time because of the nice weather. This inevitably leads to a spike in the prices of hotels, tours, and rental cars, making it more expensive than any other time of the year.
More importantly, though, it also means that there are more outdoor things to do and places to see in Iceland at this time. And the almost 24-hours daylight hours also offers you more then enough time to explore the country, tho, you don't want to drive when you're tired.
All the F-roads are usually open and accessible, meaning you can go anywhere in the country, and even enjoy some of the "summer-limited" activities e.g. seeing the puffins, visiting inside of a volcano with a tour group, and enjoying the Icelandic festivals that are typically held then.
Can you see the Northern lights in Summer in Iceland?
Sadly, it is not possible to see the Northern Lights in Iceland during the summer months. The Northern Lights are only visible when the night sky is dark enough to see them, typically between late September and early April.
The northern light season in Iceland is between late September and early April, and from November to February usually, you will get the most chance to see them as the nights are much longer and darker. During the summer months, the days are very long with almost 24 hours of daylight, making it impossible to see the Northern Lights.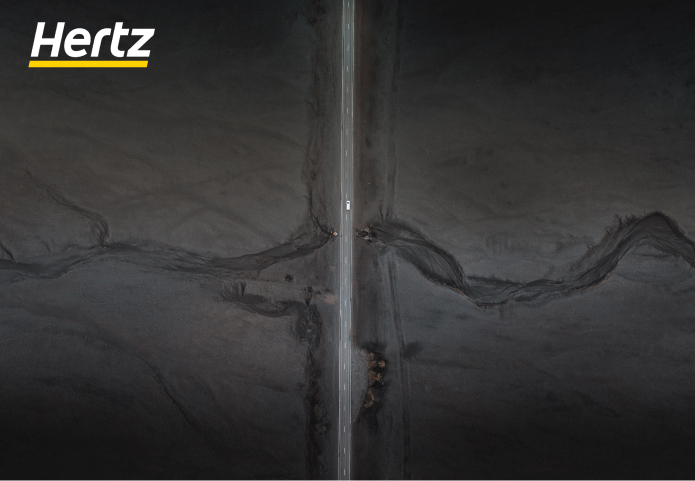 How is the Icelandic Summer weather? Average temperature, and road conditions in different regions?
Weather in Iceland is especially variable during the winter, but during the summer, it can be perfect for holidays. It's not too harsh one way or the other, but just right for the holiday seeker to enjoy the historic sites and hot springs.
While these are estimates of what the weather and driving conditions can be, it is always best to confirm before and during your vacation. Also, pay attention to, and understand the driving signals in Iceland to ensure your safety.
Reykjavik capital region
South Iceland (Vik)
East Iceland (Egilsstaðir)
North Iceland(Akureyri)
West Iceland- Westfjord area (Ísafjörður)
West Iceland- Snaefellsnes
Average temperature
7ºC to 13.9ºC
~ 44ºF to 57ºF
6.7ºC to 12.2ºC
~ 44ºF to 54ºF
6.1ºC to 14.4ºC
~ 43ºF to 58ºF
6.7ºC to 13.3ºC

~ 44ºF to 56ºF
4.4ºC to 10ºC

~ 40ºF to 50ºF
7.8ºC to 13.5ºC
~ 46.1ºF to 53.6ºF
Weather
Cool and cloudy
Cool, sometimes wet and cloudy
Cool and mostly cloudy
Cold and mostly cloudy
Cold
Cold and mostly cloudy
Road conditions
Easy to drive, paved roads, and unlikely to have snow
Relatively easy to drive, some paved roads and dirt/rough gravel roads especially in the Kjölur region. Unlikely to have snow
Relatively easy to drive, and some paved roads and dirt/gravel roads. Unlikely to have snow
Easy to drive, paved roads and unlikely to have snow
Tricky terrain to drive on, and steep gravel roads, but unlikely to have snow
Tricky terrain to drive on, and steep mountain and gravel roads, but unlikely to have snow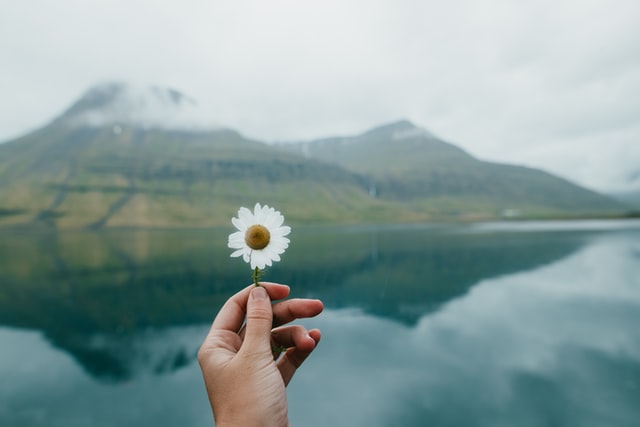 How to budget spending a week in Iceland? What car should you rent for this road trip?
When planning any holiday, budgeting is incredibly important, and you'll want to know how much it's going to cost you. From flights to food, hotels, and rental cars, it is essential to have a financial estimate for each one.
Flights from the USA cost roughly 706 USD but may be as cheap as 312 USD depending on the time, while from London, it would averagely cost €156 for a round trip. From other European locations like Germany, flights may be as cheap as €105, but would cost €285 on average for a round trip.
Once in Iceland, you can get hotel accommodation in a 3-star hotel for as low as 7589 ISK ( ~ 59 USD/ €53) per night depending on the area. On an average though, you might want to budget as much as 20834.82 ISK (~ 162 USD/ €147) per night for hotel accommodation. However, to reduce or totally avoid accommodation costs, you may decide to rent a Camper/Motorhome and drive around, sleeping in campgrounds wherever your adventures lead you.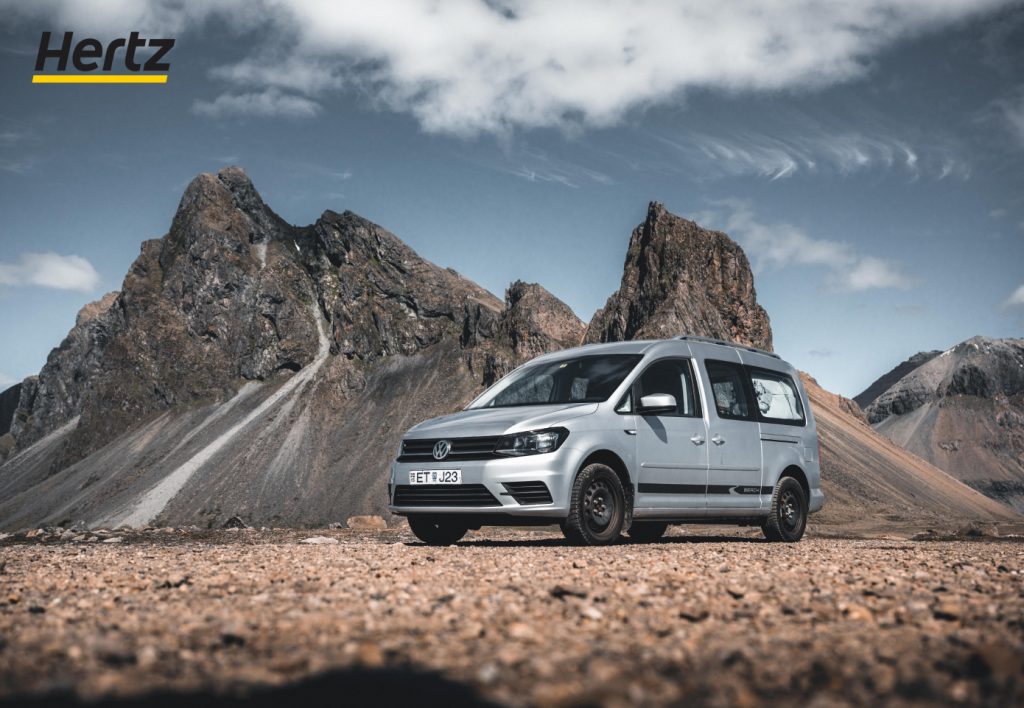 For your self-driving tour, you can rent other types of cars to get you around Iceland. From 2WD smaller cars that usually cost around 49180 ISK (378 USD) per day, to the more expensive and luxurious 4×4 SUVs with a median cost of 108020 ISK (783 USD) per day. You should also note that more high-end cars can cost as high as 166220 ISK (1278 USD) per day.
To get the best experience of Iceland, you'll need to take some local tours and engage in outdoor activities, and this needs to be included in your budget. Luckily there's a tour for just about every budget, so all you need do is find the best and most exciting tours that fit your range.
Budgeting for meals can be tricky, but you can expect to spend around 3,783 ISK (29 USD) per day. As always, we advise you to check whichever booking platform you plan to use, for the most recent updates as your holiday dates get closer.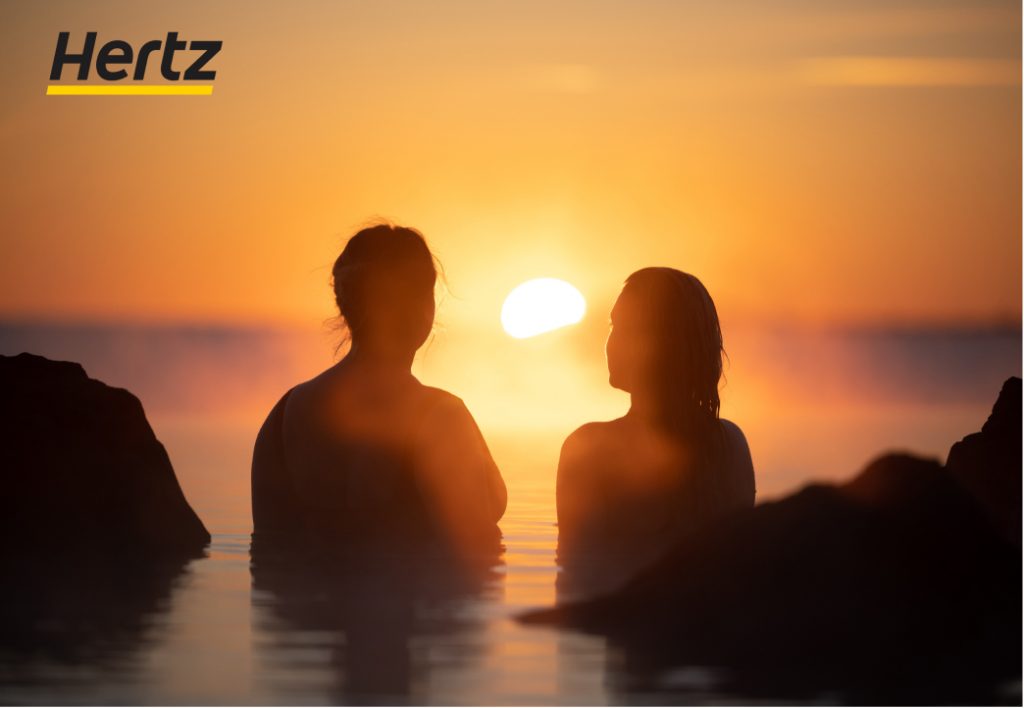 What car should you rent for the 7-day self-drive tour?
When deciding what car to rent for your 7-day self-drive tour, there are other things besides cost implications to consider. This includes the size of luggage you intend to carry, how many people will be in your holiday group, as well as the parts of Iceland that you intend to visit, as some areas will have tougher terrains than others.
For most places in this article with access to city roads, a smaller 2WD car will be sufficient, but more sophisticated areas with even better and more unique experiences might require a more cosmopolitan car to improve your comfort.
A 4 x 4 SUV is excellent for the tougher roads, and for larger groups that are packing heavier luggage, electric cars provide a great sense of luxury across models, while also providing relief from carbon emissions as well. For more information on finding the perfect car for you and your group in Iceland, read here.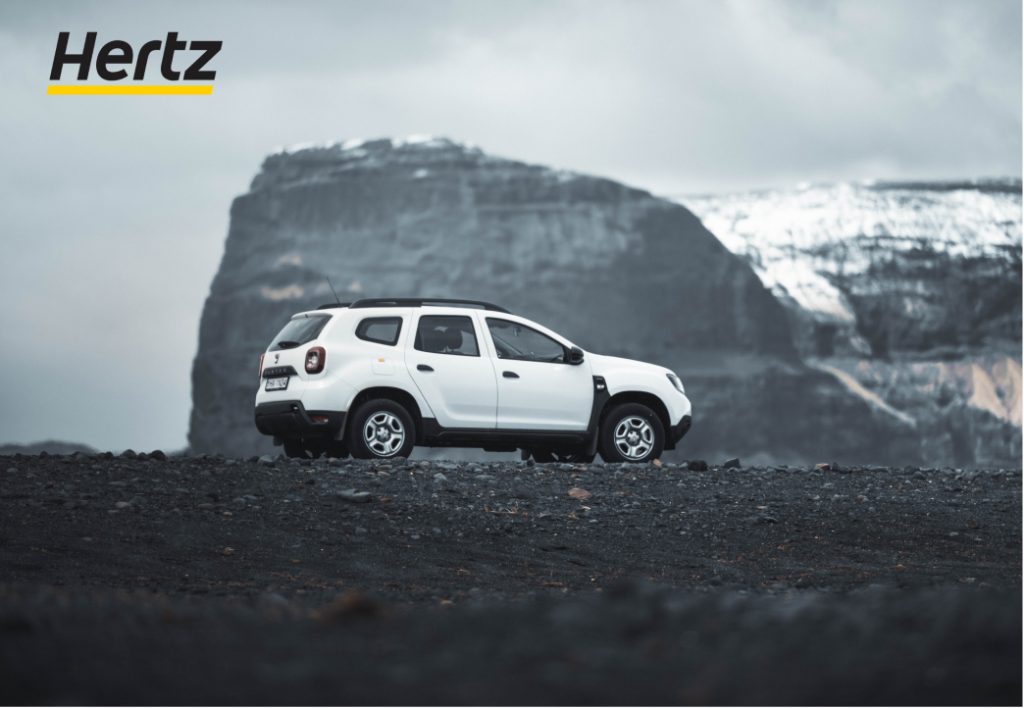 How to plan for 7 days on the road in Iceland? Things and tips you must know:
So it's your first time in Iceland, and you need some directions on where and when to go for the best experience. Well, we've created an itinerary with the most classic and must-see Icelandic attractions that will have you recommending the holiday locations to every single person you know. You can also tweak the Iceland 7 days itinerary to suit your specific taste.
However, before checking out the itinerary, there are some things you must take consideration of while planning for Iceland. The first is the erratic nature of Icelandic weather which can also affect the roads during your stay there.
There could be weather changes severe enough (even in the summer) to affect roads and holiday sites, so it is important to start each day in Iceland by checking the weather and road conditions. Also remember to keep your plans flexible, that way you don't get thrown off by bad weather or road situations.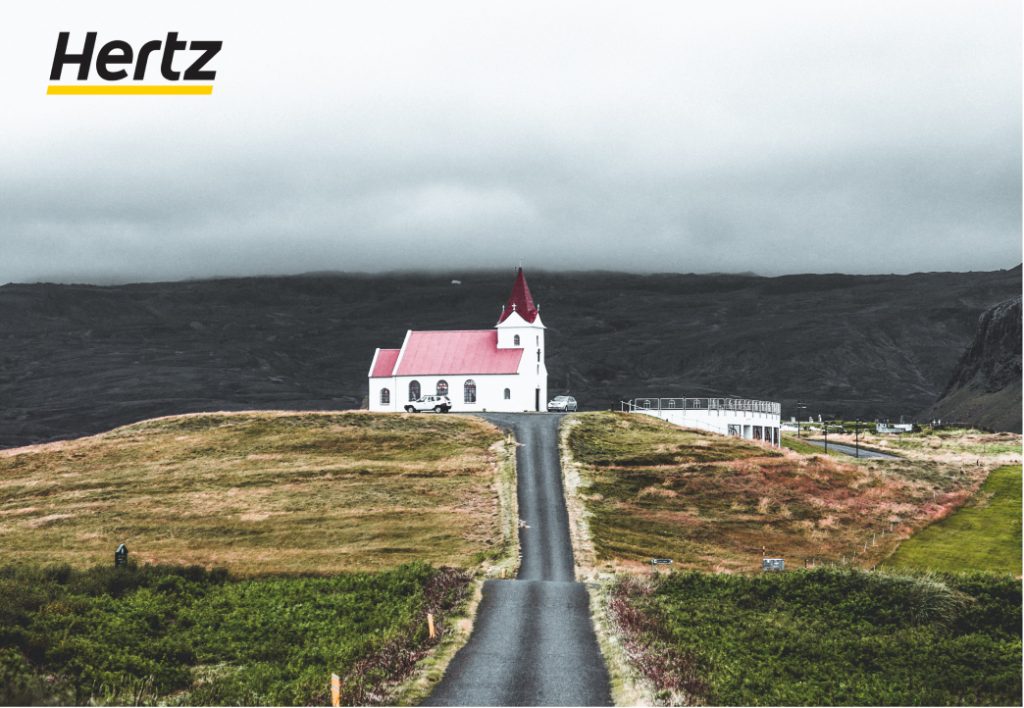 The emergency number for Iceland is 112 and it's essential to remember this in case you get stuck, especially on roads. Rules for driving in Iceland can also be different from your local rules, so learn them to avoid getting into trouble with the local authorities.
You might also be considering the possibility of completing the ring road tour in 7 days, and while this is theoretically possible, it does not allow for a thorough enjoyment of the experience as it'll be very rushed and tiring, and would likely require you to skip some of the stops like the Golden Circle. Thus, we DO NOT recommend this.
Rather than rush through the experience, it would be best to book your choice accommodation, cars, and any tours you would like to take IN ADVANCE, that way you can stay for as long as needed to enjoy your holiday fully.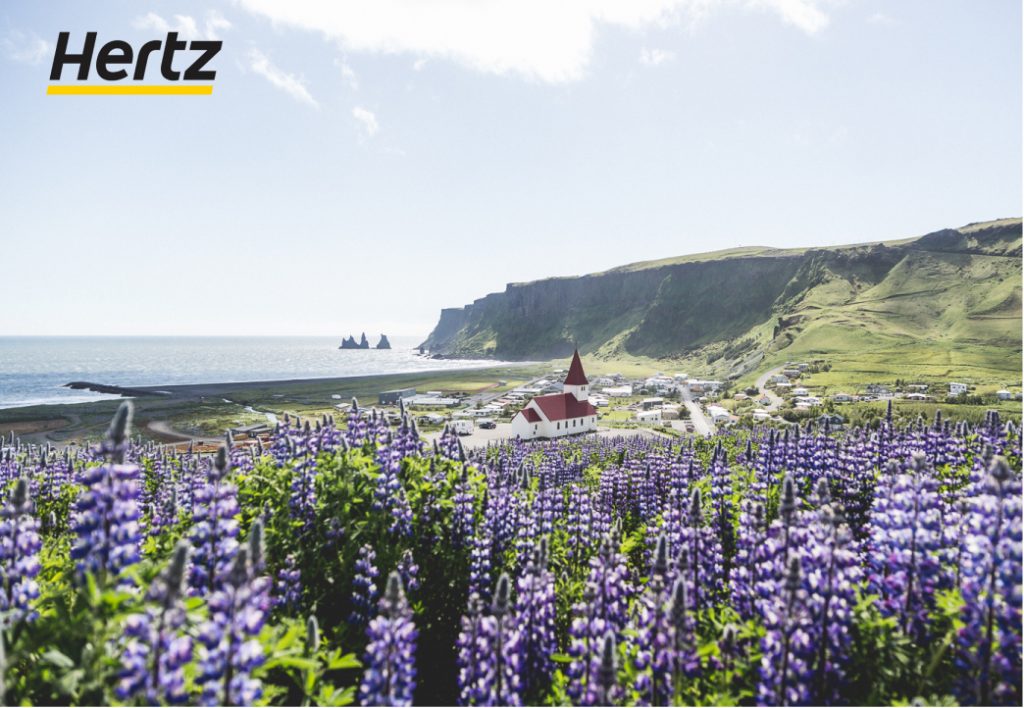 7 Days self-drive classic route Map with must-see attractions included
7 days Iceland summer road trip Detailed drive itinerary
Finally, we introduce you to our 7-day itinerary for Iceland. We've curated a step-by-step list of things to do from when you land in Iceland until you leave.
Day 1: Fly to Reykjavik, staying overnight in Reykjavik
Day 2: Snaefellsnes Peninsula or Golden circle, staying overnight in the area they choose
Day 3: Golden circle or Snaefellsnes Peninsula: staying overnight in the area they choose
Day 4: South Iceland, staying overnight in Vik or nearby area
Day 5: South Iceland, staying overnight in Hofn or nearby area
Day 6: South Iceland,+ head back to Reykjavik, staying overnight in Reykjavik
Day 7: Fly back home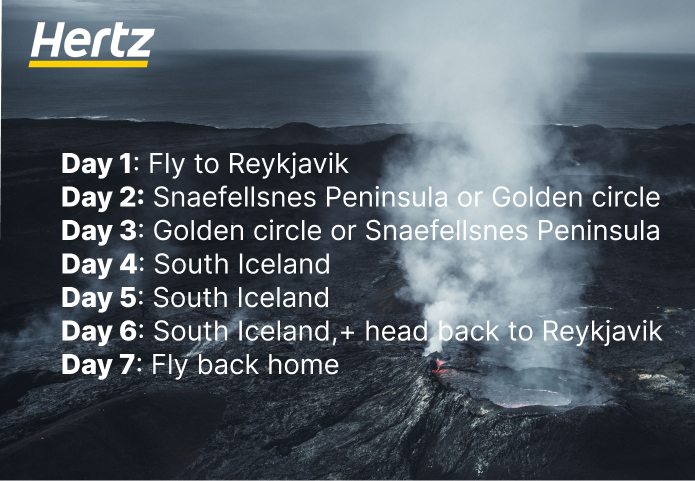 Day 1: Arrival in Iceland
Route: Keflavik airport → Blue Lagoon. You can rent a car with Hertz and get picked up from the KEF airport arrival hall.
The most revered attraction around the Capital city of Reykjavik is the famous Blue Lagoon resort which contains hot springs, and can be a good landing spot for your first day.
While in the capital, you can visit the Harpa center and enjoy music from the Icelandic Opera, sightsee at the gigantic Hallgrimskirkja Lutheran Church, and the iconic Sun Voyager sculpture. If those locations don't suit you or you need more places to go to, then you can visit the Sky Lagoon resort which also contains a hot spring, or the Perlan Ice cave which is a 100m exhibition made of snow.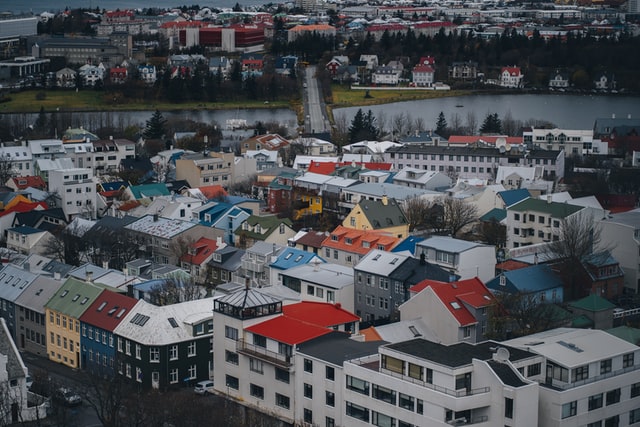 Other activities include visiting the museum, eating local cuisine, and visiting the swimming pools like a local would do. You may also choose to push the Blue Lagoon visit to your last day in Iceland because of its proximity to the airport.
Optional things you can do in Reykjavik area by joining a tour, whale watching, visiting the volcano and go to the sky lagoon::
Day 2: Snaefellsnes Peninsula
Route: Reykjavik → Ytri Tunga Seal beach→Búðakirkja church→Arnarstapi→Hellnar→Londrangar→Djupalonssandur Black Beach→Kirkjufell Mountain→hotel, stay: overnight in cottage or hotel on the peninsula
The next step on the tour is the Snaefellsnes Peninsula, where you can get hotel accommodation to stay overnight while you enjoy everything the peninsula has to offer.
The tour of Snaefellsnes will include a trip to Kirkjufell Mountain. These scenic peaks are featured on the hit TV Series Game of Thrones including he sea cliffs and rock formation of Arnarstapi & Gatklettur. You'll also get to experience beautiful black lava pearl beaches of Hellnar Djupalonssandur, the Londrangar rock formation pinnacles, the golden sand of the Ytri Tunga Beach, and the iconic Búðakirkja black church with scenery that is every photographer's dream.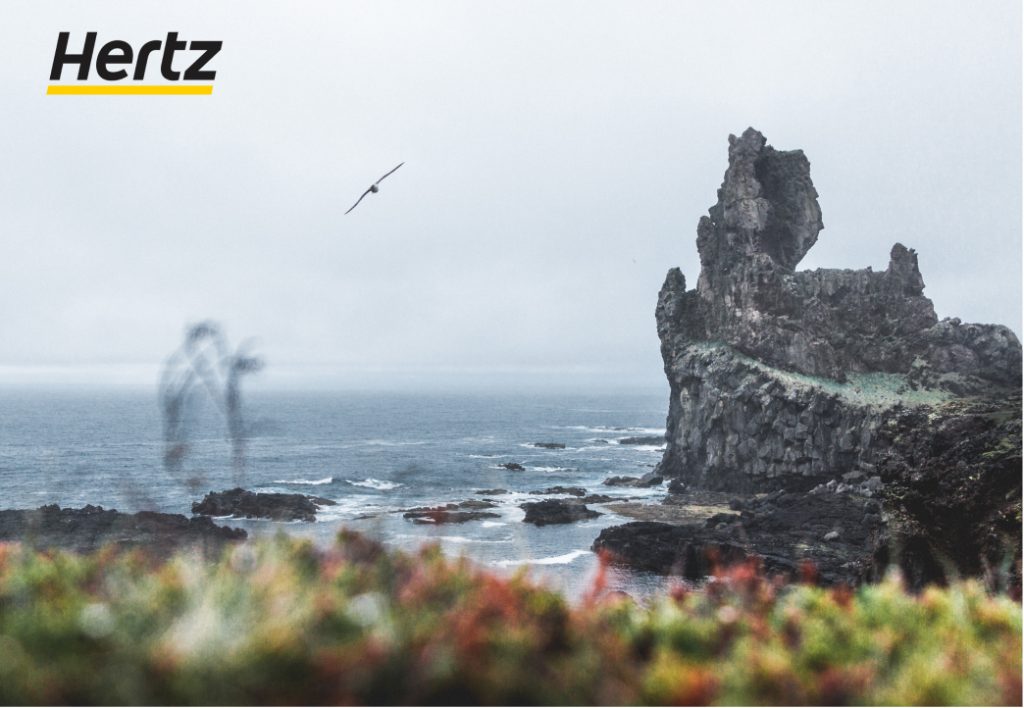 Alternatively, you can visit the commercial town of Stykkisholmur which offers an insight into local Icelandic cultures and plays host to the August Danskir Dagar festival. You may also visit the Rauðfeldsgjá ravine which is located in the cliffs south of the Snæfellsjökull glacier.
There are the port towns of Olafsvik and the village of Grundarfjordur to consider visiting when you're in this area as well. Bjarnarfoss Waterfall, Ondverdarnes, and Svortuloft Lighthouse are in close proximity as well as Flatey Island, are more sites in Snaefellsnes Peninsula that are certain to pique your interest.
If you still have time to spare after feeding your eyes, ears, and taste buds on day two, then you may decide to have day 2 the Golden Circle, or you can save it for tomorrow.
Optional things you can do on Snaefellsnes Peninsula by joining a tour:
Day 3: Golden circle: staying overnight in the area
Route: Reykjavik → Thingvellir National Park→Geysir geothermal area→Gullfoss→hotel, stay: in the golden circle area
On the third day of the tour, while staying in the Golden Circle area, the main attractions to see include Thingvellir National Park which housed the Icelandic Parliament from 930 AD to 1793 AD.
The Golden Circle area also features the Geysir geothermal area which contains The Great Geyser of Iceland which has been active for approximately 10,000 years and feeds hot springs in the area. The Gullfoss geysers and waterfalls are also a sensational sight to behold.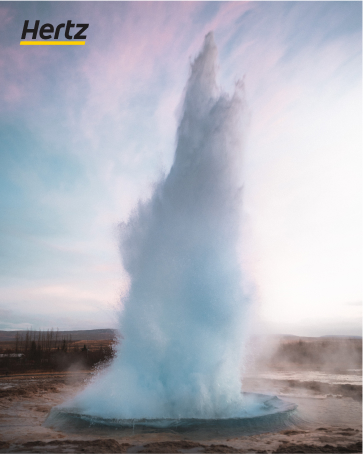 Alternatively, you could visit the historic city of Skalholt and the remarkable Skalholt cathedral, the Thjorsardalur Valley, Solheimar Eco-Village, Helgufoss and Thorufoss Waterfalls, the Fridheimar Tomato and Horse Farm, or the Kerid Crater.
Part of the Golden circle experience includes the options of joining a tour, snowmobiling on Langjokull Glacier, visiting the Secret Lagoon in Fludir, the Fontana Geothermal Baths, and snorkeling in Thingvellir National Park. This can be a lot to do in one day, but we recommend you pick and choose the activities that you are most interested in.
If you haven't already been to Snaefellsnes Peninsula, or explored it fully, then day 3 is a good day to do that as well.
Optional things you can do in Golden Circle by joining a tour:
Day 4: South coast of Iceland (Golden circle hotel to Vik) via route 1 ring road
Route: Golden circle hotel→Seljalandsfoss →Skógafoss→Sólheimajökull glacier→ cliff Dyrhólaey →Reynisfjara black sand beach →hotel in Vik area
Whether you're coming from the Golden circle or Snaefellsnes Peninsula, the next stop on your holiday is South Iceland.
While here, you must visit the Seljalandsfoss area that houses a 60m (197ft) waterfall, among other breathtaking sceneries that have been featured in popular movies and even music videos. You can also see the Skógafoss waterfalls that feed the Skóga river, join a local tour with a guide, and hike on the Sólheimajökull glacier.
The Dyrhólaey cliff, the cliff with a hole in it, is a major attraction for people visiting South Iceland, as well as the Reynisfjara black sand beach and basalt sea stacks with their many legends. Finally, you can visit the Vík í Mýrdal to explore more beautiful black beaches.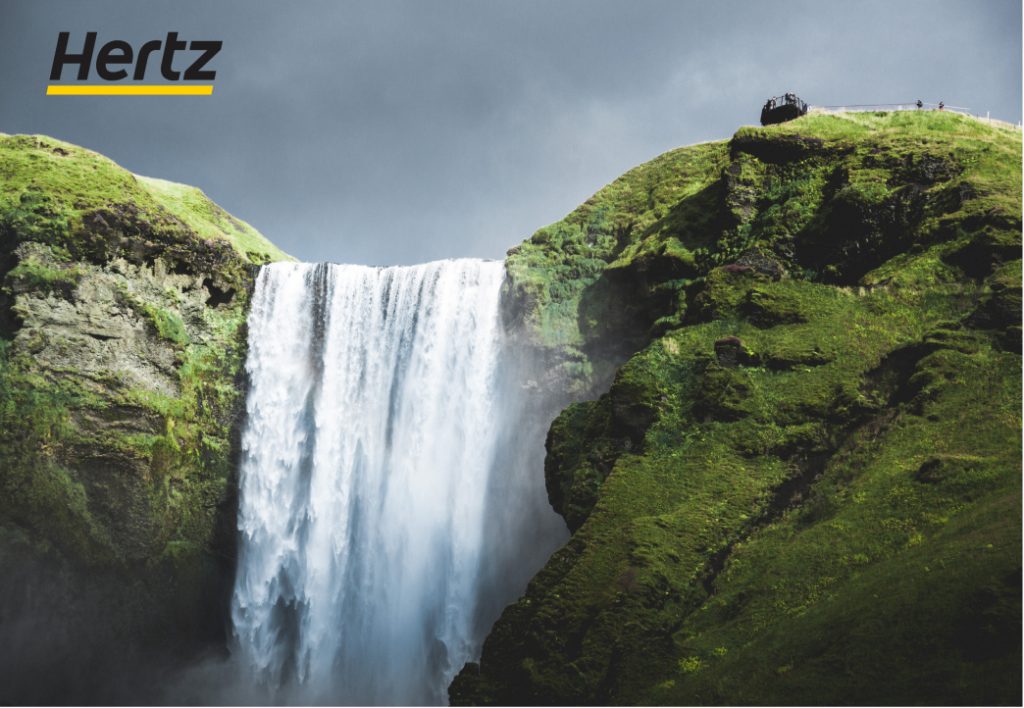 Alternative attractions in South Iceland include: Gljúfrabúi Waterfall, Kvernufoss waterfall, the site of the DC-3 Plane wreck in Sólheimasandur, the Katla Ice Cave (provided you've booked a tour), and the Hjörleifshöfði Cave.
Optional things you can do by joining a tour today on the South coast:
Day 5: South Iceland (Vik to Hofn)
Route: Vik hotel→Fjaðrárgljúfur Canyon →Skaftafell National park→Jökulsárlón→ Diamond Beach →hotel in Hofn
Still in South Iceland, day 5 can be used to make your way from Vik to Hofn.
While in Hofn, make sure to see the artistic Fjaðrárgljúfur Canyon whose winding trajectory is yet another Icelandic site that has featured in a Justin Bieber music video. If you have some time to spend in South Iceland (as we recommend you do), then you should also visit the Skaftafell National park which has a 2-3 hour hike surveying exceptional Icelandic scenery.
Don't forget to see the Jökulsárlón glacial lagoon which also offers boat tours. Last but certainly not least, is the Diamond black Beach on the Breiðamerkursandur glacial plain, which contains ice chunks that shine on the black sand like a beach of diamonds.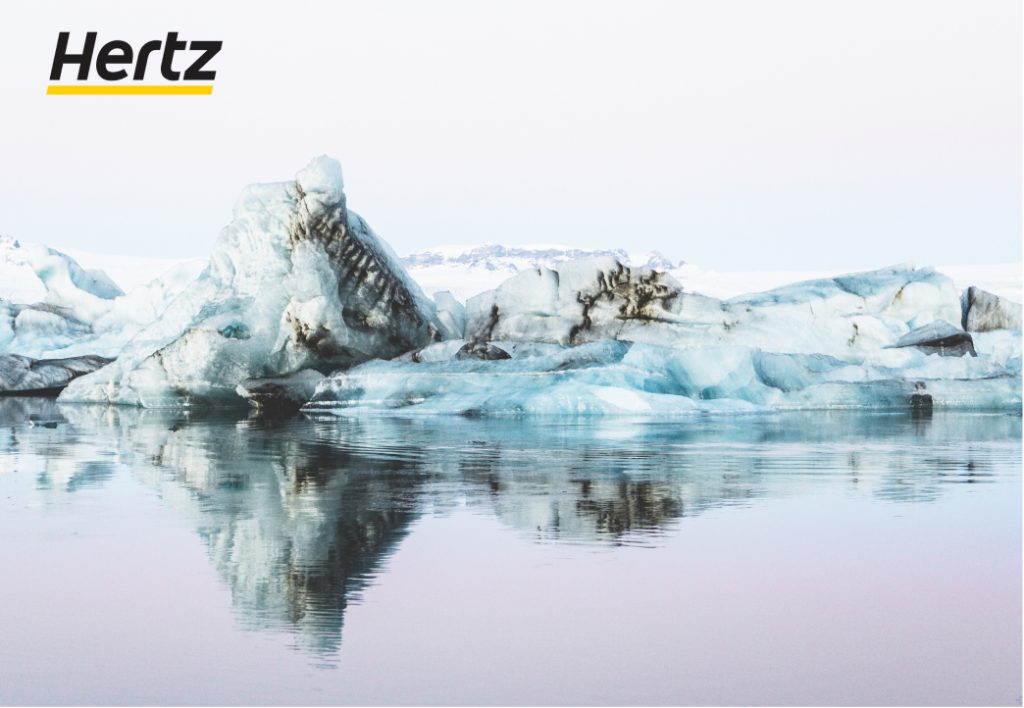 You may also consider seeing the Eldhraun Lava Fields, the Svínafelljökull viewpoint, the Hofskirkja turf Church, and Fjallsárlón.
Optional things you can do today by joining a tour:
Day 6: South Iceland + head back to Reykjavik
Route: Hofn→Stokksnes+Vestrahorn mountain →all the attractions you missed along the way on your way from golden circle to Hofn→hotel in Reykjavik
On the penultimate day before your vacation ends, you can spend the time visiting sites that you haven't seen, like the Stokksnes and Vestrahorn mountain ranges, as well as any attractions from days 4 and 5 which you missed. You can also join some tours on the way back to Reykjavik for the best experience.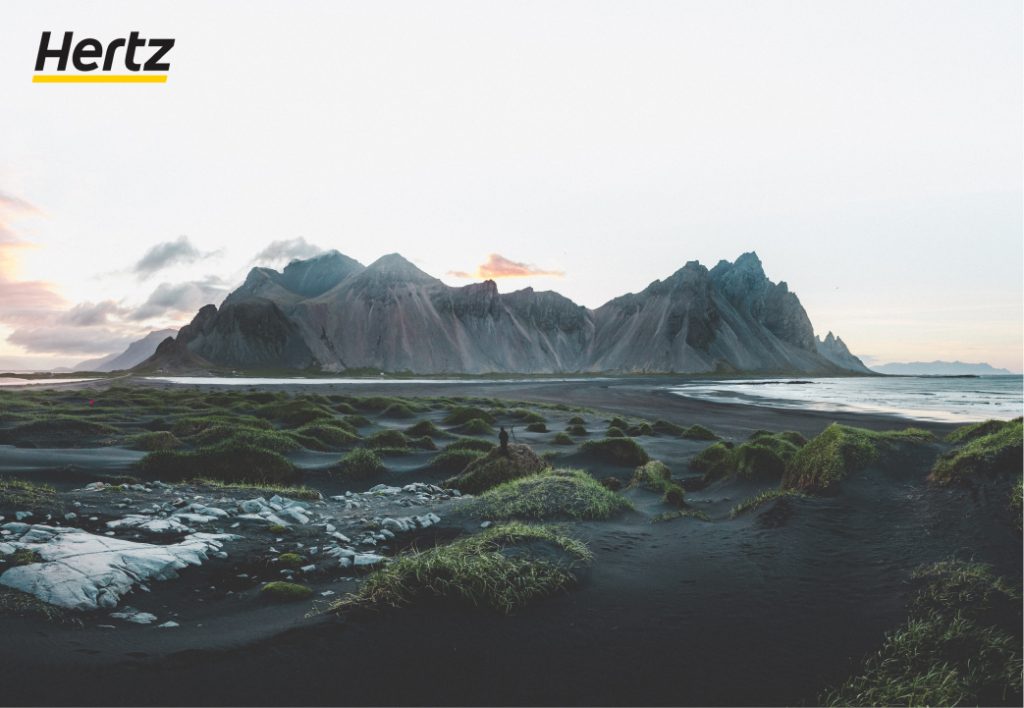 Day 7: Fly back home
Route: Reykjavik → Blue Lagoon (if you have left it till the last day) → KEF airport
On the last day of your trip, you can visit the Blue Lagoon Spa on your way to the airport if you haven't already been there, and then make your way to the airport to fly back home having enjoyed an unforgettable experience.
If you have rented a car with Hertz, then you can rest assured knowing you can simply return the car at the airport before you travel. This is definitely an advantage over stressing to drop the car at a different location, and needing to pay extra for a taxi back to the airport.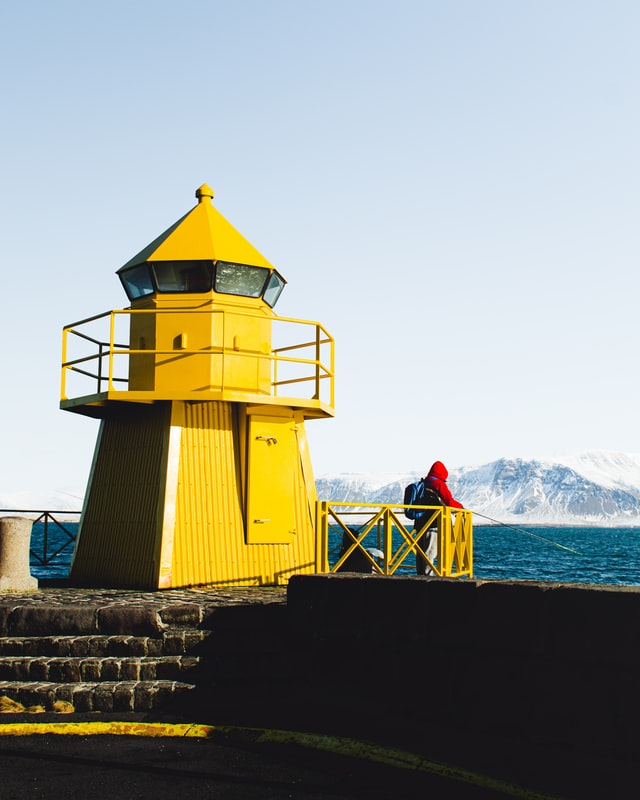 Conclusion
From the Blue Lagoon to Iceland's extraordinary scenic locations, we've given you a rundown of the must-see places to add to your self-drive Iceland 7 days itinerary, as well as tips for weather, Iceland's regulations, prices for flight, hotel bookings, and feeding. If after reading this, you realize driving is not the thing for you, you can also consider to join a guided tour for a week.
Importantly, we have also included where and how much you can rent cars from the moment you step in Iceland, until when you leave. Book Hertz today for an interesting and hassle-free tour of Iceland.