There are several activities that make Iceland stand out as a prime holiday destination, including the hot springs and mountain views, but few are as exciting as watching Icelandic wildlife. The wildlife in Iceland is unique to the rest of the world but the animal most are curious to see is the puffin.
puffins are migratory birds which spend most of their time in the ocean but migrate to Iceland during the spring and summer months to create nests and breed. The species of puffins that are native to Iceland is the Atlantic puffin which inhabits the country in the months between April and September every year.
In this article, we will guide those wanting to catch a glimpse of the puffin on where they can visit to see the birds, what tours they can take, as well as what cars they will need to reach these areas. We'll also cover the best seasons and times for prospective watchers to see the puffins in all their glory.
Related links: Find a rental car in Iceland, check the available rental cars in Iceland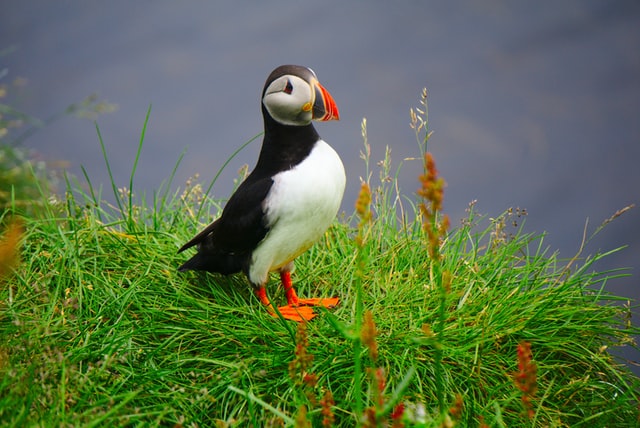 Table of content
When can you see puffins in Iceland?
The puffin is not the largest species of bird. Standing at only 26-29cm tall, weighing around 450-500g, with a wingspan of between 47-65cm. puffins are especially attractive birds with the adults standing on orange legs, and their bodies resembling that of a penguin. The puffin has a white underbelly and black exterior, as well as its bright orange flat-sided beak.
The puffin eats a diet of sand eels and capelin, snake pipefish and krill. As the puffins rely on a fish-based diet, they spend most of their time in the ocean. While there, they employ their diving skills to hunt prey and can reach up to 60 meters underwater without having to come up for air for a full one and a half minutes.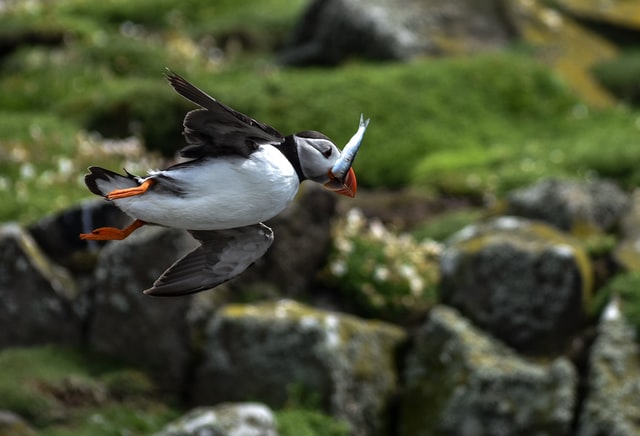 Even though they spend most of their life around the water, they need to stop for a few months on land during the puffin season in Iceland, from May to mid-August, the spring and summer months to breed and create the next generation. This is the only time when you can get to see a puffin on land in Iceland, and if you intend to see one, this is the best time to visit Iceland. They do this during the May to September months and adorn the coastlines of Iceland making them a popular tourist attraction.
During the spring and summer months, around 8-10 million Atlantic puffins (nearly 60% of the entire puffin population) retire to Iceland to procreate.
The large congregation of birds mating during this season means that there is no better time than the months of late April/early May to September to go puffin sighting in Iceland. As an activity, it can be combined with many of Iceland's other intriguing attractions and tours.
What is the best time of day to see puffins in Iceland?
The best time to see puffins are the times when they are most active. The times during the day when the sun is the least harsh, but also during the season when the sun is still warm enough for them. You're most likely to spot a puffin during the morning and evening periods during the Icelandic summer, from the end of April until the start of September. This is usually in the mornings between 07:00-10:00 before the sun hits its peak, and in the evenings between 20:00-22:00 as the sun sets.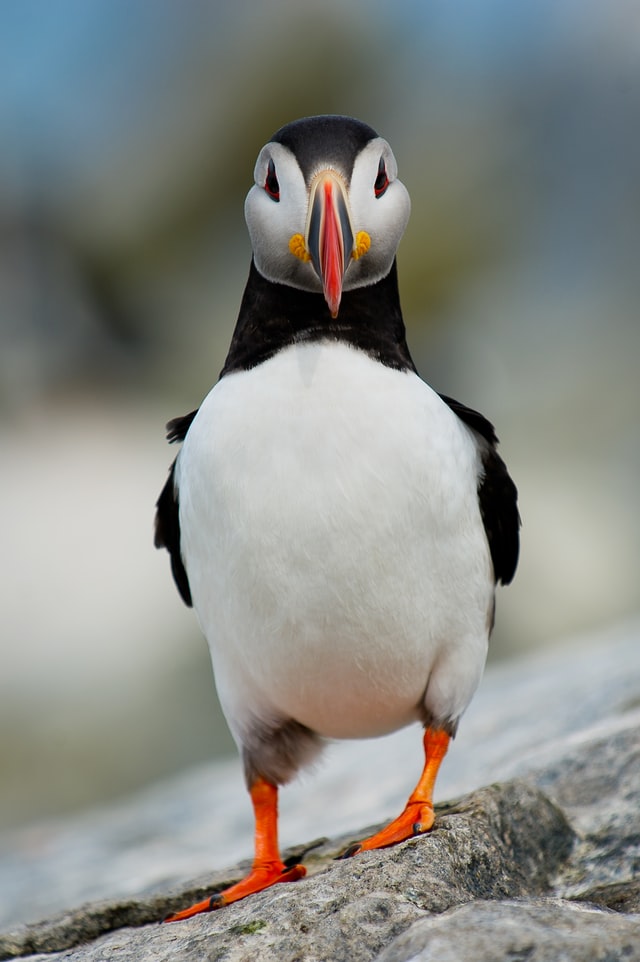 Where can you see puffins in Iceland?
During the months when puffins are closest to the shores, there are a number of ways to get close enough to watch them. There are certain areas of Iceland where you are more likely to get a good view of the puffins, and you'll want a rental car to get to these spots.
In the westernmost parts of Iceland. the Westfjords, The Látrabjarg birdwatching cliffs are the most popular areas to see puffins. They are more than 400m off the ground and 14km long, leaving a lot of ground on which to see the birds. The west of Iceland also contains the Breiðafjörður fjord which is the largest Icelandic fjord and is a haven for puffins.
For visitors staying in Reykjavik, the islands of Akureyri and Lundey in the Faxafloi Bay area are your best bet. The islands are close to the capital and accessible by a short boat ride from the city. They are also heavily inhabited by puffins.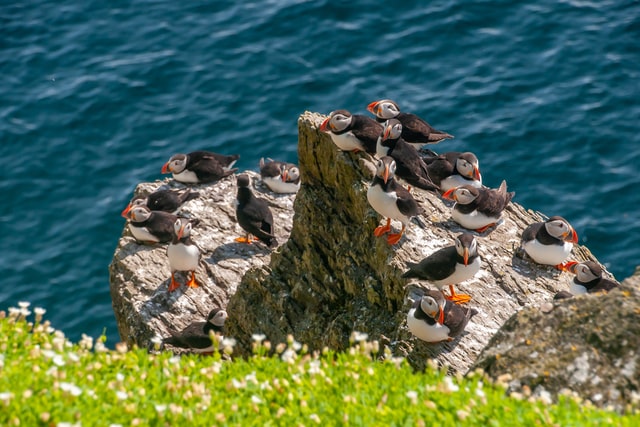 Northern Iceland is home to The Tjornes Peninsula which is a great site for bird and whale watching, and offers a great chance to see the puffins as well. The trails in the Peninsula lead to the Voladalstorfa and Skeiðsöxl areas which are usually inhabited by a colony of puffins, as well as other birds, making them a great destination for bird watchers.
The Ingólfshöfði Nature Reserve located in the south of Iceland is another major attraction for puffin watchers. They can reach the more remote and conservative reserve with a 30-minute drive from the Skaftafell National Park in South Iceland.
Papey Island, which can be found after a short boat trip from Djúpivogur, is the puffin watching gem of East Iceland. The island has lacked a full-time human population since 1948 as well, meaning it is the most natural habitat for puffin colonies.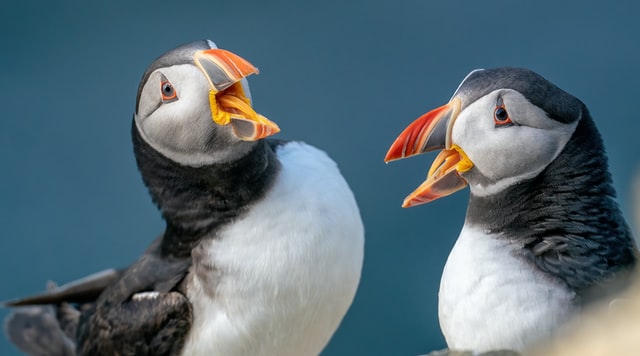 Map of the best spots to see puffins in Iceland
What kind of cars do you need to rent if you want to see puffins in Iceland yourself?
The choice of car to use when embarking on a mission to see some puffins depends on a number of factors. Including the time of the year when you decide to go see them.
In the times closer to winter or fall, the Icelandic roads are still a bit tricky, and would require a 4X4 SUV for greater comfort.
SUVs will also come in handy if you intend to visit harder to reach areas of Iceland that lack tarred roads, like The Westjords, while other cars are suitable for easy access locations that don't require extra safety measures.
A larger group, above five people, would also require a 4X4 SUV while a medium-sized group of about 3-5 people can fit into an Intermediate or full-size in fair weather.
A smaller group of 2-3 people can fit in a larger car, but they would feel more comfortable in economy or compact. Economy and compact cars are also best used during the summer periods when roads are completely thawed and safer to ply.
If you intend to camp while in Iceland, then getting a campervan is the best way to do it. You can camp in your home which will be able to reach the areas where some other cars cannot.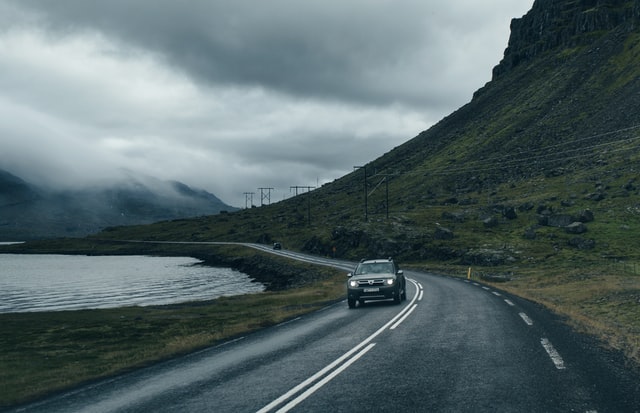 Where can you join a tour and see puffins on the sea?
As with most other activities in Iceland, puffin watching is best experienced as part of a group, and there are a few tours which offer the opportunity to go puffin watching as part of their packages.
There are affordable tours which include boat trips starting at Reykjavík's Old Harbour where you can view the island and its many puffins. In the summer months, Akurey and Lundi, which are two of Faxafloí's islands, become nesting grounds for puffins and destinations for watchers. This trip also includes possible whale watching on small boats which are ideal for getting close to puffin nests without disturbing or disrupting them. The boats are also equipped with binoculars that can allow an even closer look at the puffin nests.
Puffin tour from Reykjavik
Reyjavik Whale + Puffin watching tour
RIB boat puffin tour from Reykjavik
In the Akureyri and Húsavík regions, it is also convenient and possible to find tours on which you can watch puffins. These tours usually combine puffin and whale watching as well. They start out in the Eyjafjörður and Skjálfandi regions, before reaching other towns on RIB vessels where the puffins are found in their numbers.
RIB boat whale + puffin tour fro Husavik
Boat tours leaving from Heimaey are also a big tourist attraction, with one-hour trips that go around the island of Vestmannaeyjar. These tours go through five caves and do not advertise the puffin watching part of the tour, but sightings are commonplace nonetheless.
On the Island of Papey is a large colony of puffins that attracts tourists as well. The tour to Papey usually starts out by boat in the city of Djúpivogur. The trip to Papey can also be part of a self-driving tour that passes through the Jökulsárlón/Höfn area to Egilsstaðir, where a boat to Papey can also be boarded.
Ferries from Akureyri also play host to tours to Grimsey Island which is another large settlement for puffins. The Island is north of the Arctic, and the puffins are usually gone by mid-August so it is best to visit the island during the peak summer months of June to July.
You can find all the Iceland puffin tours here and book with our partners.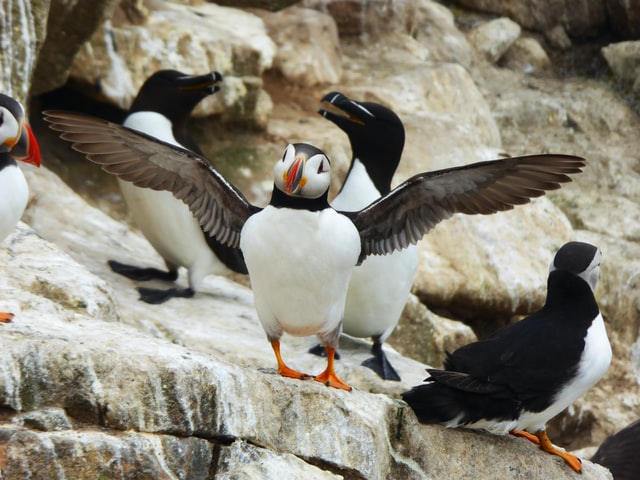 Tips from locals about watching puffins in Iceland
If there are three things never to forget when visiting Iceland to watch puffins, then it should be these three tips from the locals themselves.
The best times to visit Iceland to see puffins remain the periods between May to mid-August. This is due to the puffin breeding season being between late April to early September, and the largest concentrations of birds being in these periods.
The best places to find puffins are in the many breeding colonies around the country, and the best times are in the early mornings or late evenings when the birds are resting in their nests and burrows. The afternoons are usually spent in the waters, and the land colonies are likely to empty at those times.
To see a puffin, you have to be extra stealthy and careful so you don't scare away the birds. This might involve having to crawl on your stomach around the nests, and although this might seem odd, it also carries the added advantage of being less likely to slip on a rock and fall around the edge of the cliffs.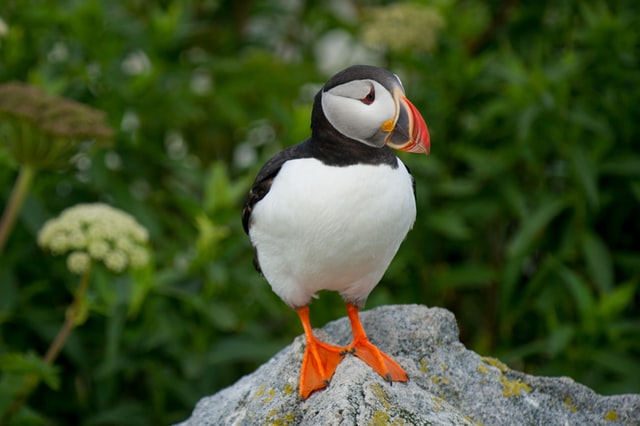 How to be responsible when watching puffins in Iceland
As fun as bird watching is, it still has to be done in the proper, ethical way to avoid negative effects to the environment of the puffins or the birds themselves. This is necessary so that we can all continue to enjoy the beauty of the puffins and ensure that they don't suffer. Some ethical steps that can be observed while puffin watching can be seen below:
It is important to stay on paths that have been marked out for humans to trod on, and avoid encroaching on the nesting areas of the puffins, as well as other sensitive vegetation.
When staying close to nesting areas or around puffin chicks, ensure you spend a period of time that is reasonable, rather than stick around sensitive areas for too long.
Bird watching can be exciting and it is easy to lose yourself in the thrill, but remember to be aware of your immediate surroundings. This is especially for when you're around cliff edges, as it's easy to lose your footing on loose gravel in those areas.
Even though puffins appear very cute, it is imperative that you do not touch or feed puffins. They might look as adorable as pets, but they are still very wild birds.
puffins are jumpy birds, so when approaching, do so quietly and with caution to avoid startling them.
When approaching a puffin on a cliff, do not get too close to the edge as you might destroy a puffin nest close to the edge of the cliff. Doing this could put both yourself and the puffin in danger if the patch of earth beneath your feet collapses.
The only occasion to touch a puffin is if they are hurt or in need of rescue. Otherwise, please admire them from a safe distance.
Even while watching on a boat, you will need to keep a reasonable distance from puffins as some boats have loud engines that can startle the birds.
Once again, feeding the puffins is not advised. They do not need food handed to them, they are expert hunters who can easily fend for themselves.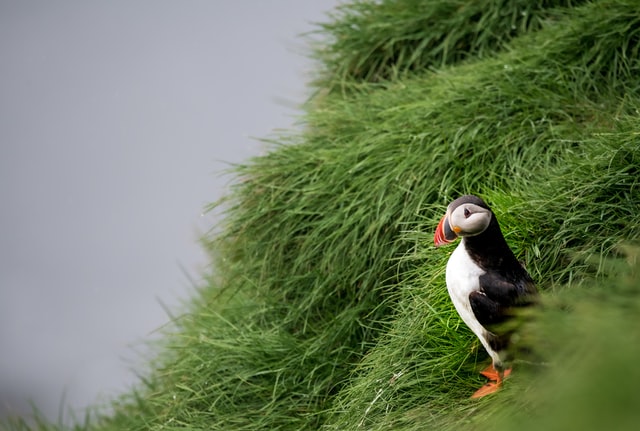 Where to see puffins in Iceland with a rental car?
Puffins can be found in most regions of Iceland. Where you choose to go see them is up to you, and what other activities you planned to combine with your puffin-viewing adventure.
All these regions can be accessed by rental cars, especially during the summer periods which are the peak puffin months. You can also choose to join some very exciting tours with puffin watching activities as part of their itinerary. Most importantly, make sure you handle the entire experience responsibly to avoid any danger to you or the birds.
If you're planning on getting a rental car to view the puffins always book online and in advance, especially in the high season, to ensure you get the right car for your group.