July is the Iceland summers, and the warmest month in Iceland, so it's no surprise that it's also the most popular month to visit the land of fire and ice. Traveling to visit Iceland in July means many activities are available to travelers that are not available during the winter months. Iceland's F-roads are accessible, campsites are open, and exploring hiking trails is much more pleasant.
Plus, there are many festivals in Iceland in July, and with such long days (almost 20+ hours of daylight), you have much more time for activities! July is arguably the best time to visit Iceland, and in this travel guide, you will find out everything there is to know about traveling Iceland in July, including the best car to rent, the weather in Iceland in July, and all the amazing things to do.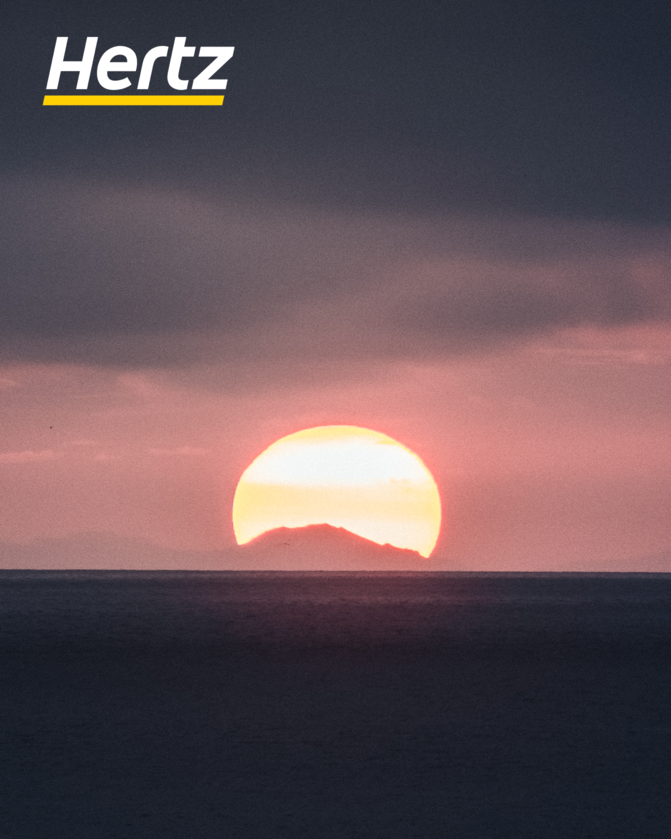 Table of content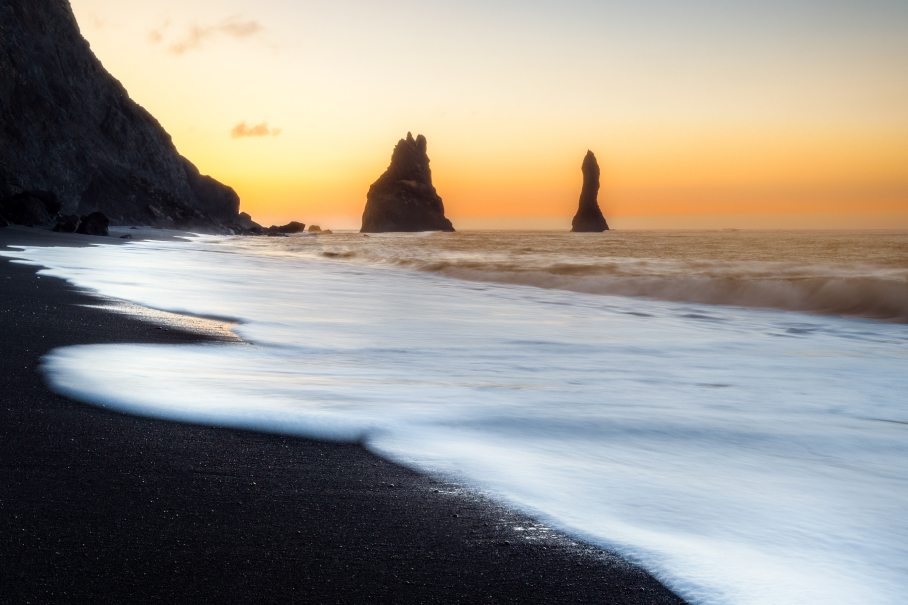 What is the weather in Iceland in July?
The weather in Iceland in July is very mild and comfortable. While the average high is around 14°C (57°F), it can get as hot as 20°C (68°F). The average low is about 9°C (48°F), so you'll still want to pack some warm clothing as it can feel quite brisk in the evening hours.
July has the most sunlight of any month in Iceland, with about 20 and more hours of official daylight in mid-July. But the sunlight never truly goes away, which is why July is the best time to experience the phenomenon known as the midnight sun; for that same reason, you are NOT able to see northern lights in Iceland in July.
Iceland is known for its unpredictable weather, and July is no exception.Although rain is always possible in July, it's typically not very heavy, and you can still expect lots of sunny, dry days throughout the month. We would always recommend bringing a waterproof jacket and footwear just in case you encounter any rain throughout your trip.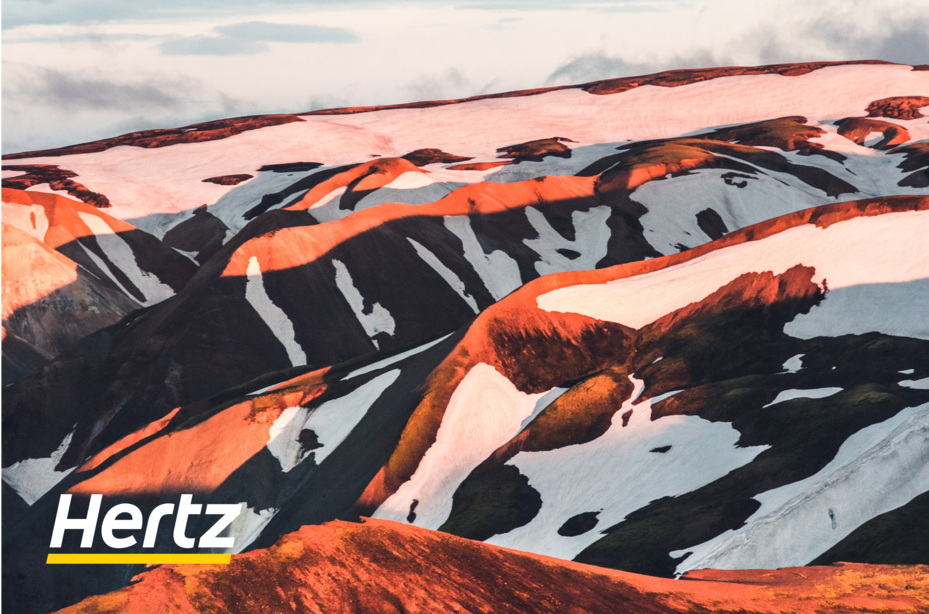 What to wear in Iceland in July
When you're traveling to Iceland, you need to pack for just about every type of weather condition, even in sunny July. While the middle of the day can be warm and sunny, evenings can be chilly, and there is always a chance of wind and rain. If you're wondering what to pack for Iceland in July, here are our top recommendations:
Waterproof jacket
Sturdy, waterproof hiking boots/ shoes
Insulated outer layer
Gloves, hat, and scarf
Thermal base layer
Swimwear
Comfortable activewear for hikes
Sunscreen
Neoprene socks
T-shirts and longsleeve shirts
A pair of shorts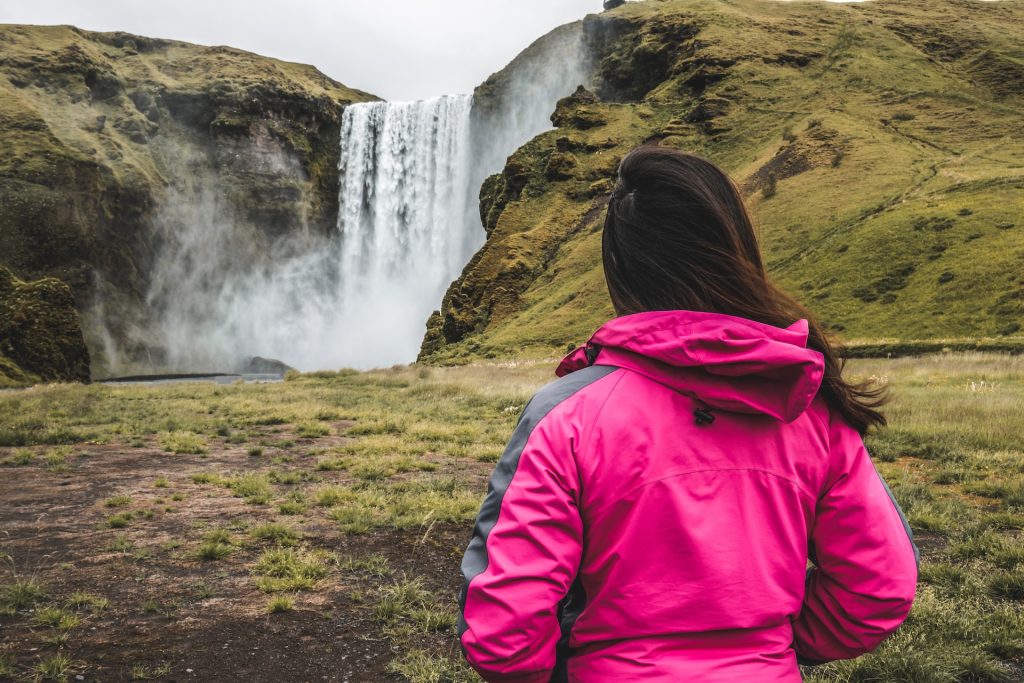 Best rental car for Iceland in July
Renting a car and doing a self-trip trip is the best way to experience Iceland in July. Roads are clear and easy to navigate, meaning you're less likely to encounter road closures and won't have to make changes to your itinerary. If you're driving the Iceland Ring Road, Golden Circle Iceland, or planning an Iceland south coast itinerary, then a 2WD compact, intermediate, or full-size rental car should be suitable for your road trip.
It will mostly depend on your group size and how much luggage you're bringing. But visiting Iceland in July also means you'll have the unique opportunity to access the F-roads in Iceland, which are only accessible during the summer. But in order to drive safely and legally on the F-roads, you will need to rent a 4X4 vehicle (ideally an SUV with high clearance).
July is also the best month to rent a campervan/RV in Iceland for your road trip, giving you the opportunity to camp at some incredibly scenic and secluded spots. Regardless of what rental car you choose, make sure to book well in advance as July is the height of the peak tourist season, and rental cars get booked out really early. Check out our car rental tips to help you choose the perfect car for your trip.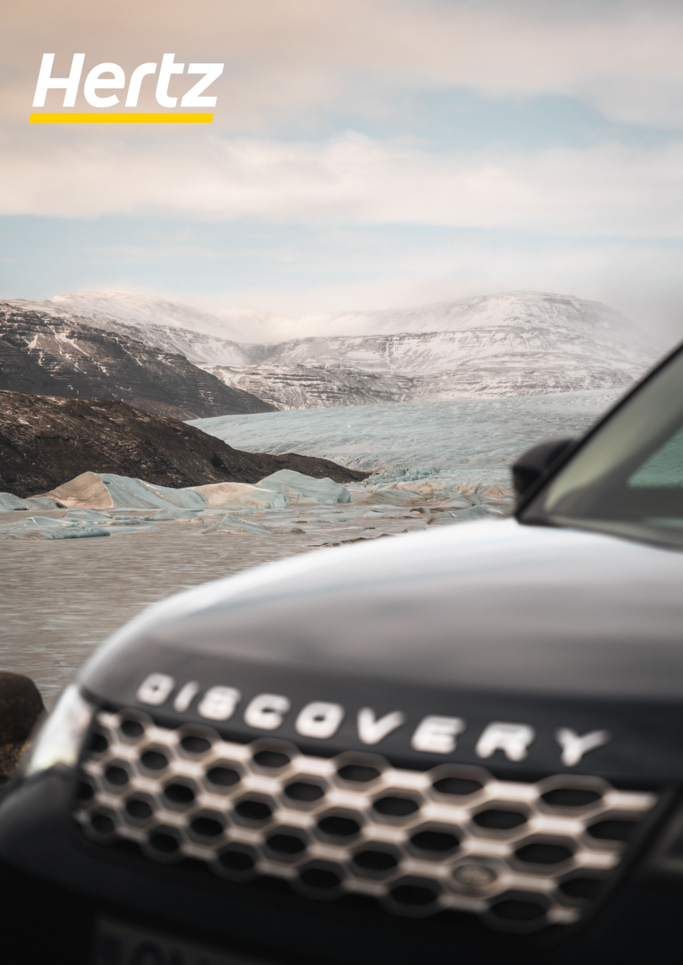 What to do in Iceland in July
There are tons of activities to do in Iceland in July. While exploring ice caves and watching the northern lights may not be available in the summer, many other attractions and activities are available that aren't throughout other times of the year. And even for those that are available in the spring and fall, the weather in July makes all outdoor activities much more pleasant. Here are the top things to do in Iceland in July.
Summer hike and camping
Iceland has seemingly endless terrain to explore, and there's no better way than on foot! The weather in July makes it the perfect time for hiking and camping in Iceland. Trails like the Laugavegur Trail in South Iceland can take up to 6 days to hike for those who are feeling ambitious and take you across all different types of terrain, including glaciers, volcanos, snow-covered pathways, and meadows.
In the north of Iceland, you'll find trails like the 7 Peaks walk, which takes around 9 hours to complete with views of seven of Iceland's incredible mountain peaks. Beyond that, there are hundreds of trails throughout the country, and you can even hike on the glaciers by booking a local tour like Vatnajokull and Sólheimajökull.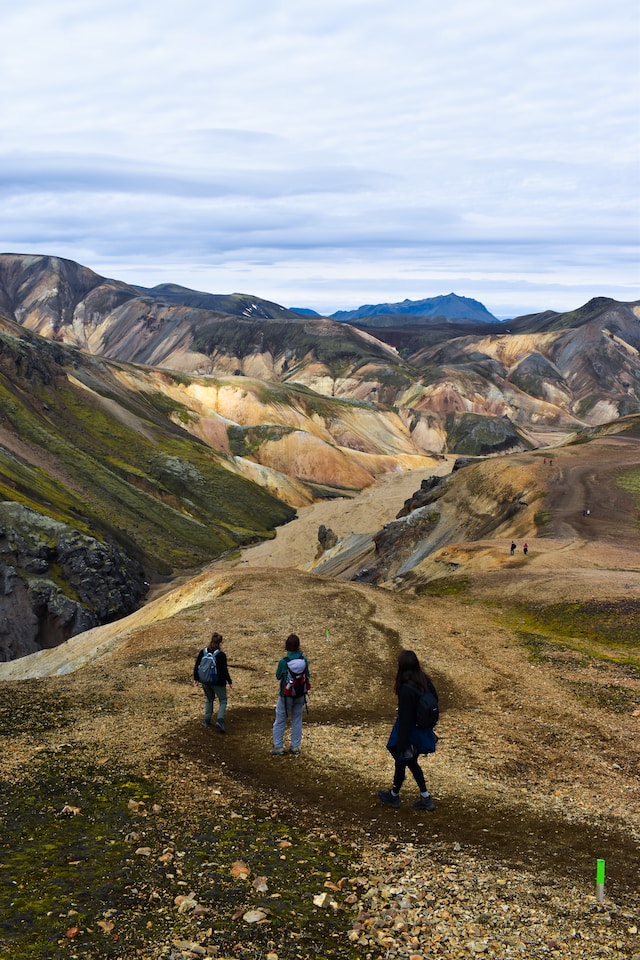 This also makes it a fantastic time for camping in Iceland and visit the natural hot springs. For those who truly want to immerse themselves in Icelandic nature, there are campsites dotted all around the major routes (around 200 in total). You will need to camp in designated campsites as wild camping isn't permitted in Iceland.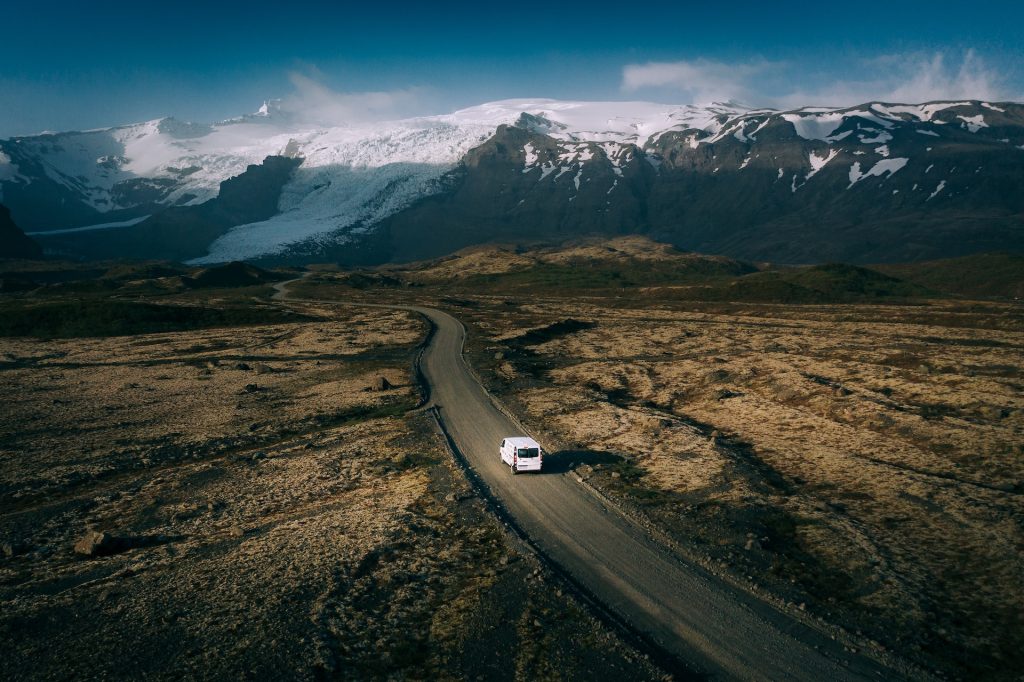 Whale and puffin watching
The puffin season in Iceland runs from April to August, meaning you'll have a great chance of observing them in July! Westman Island and Cape Dyrhólaey are two of the best spots to go and see the large puffins colonies that call Iceland their home during the summer months.
During the summer, whales also head closer to shore to feed, and there are many different species of whales that inhabit the waters around Iceland. Whale-watching tours leave from many spots in Iceland, but the most popular spots are Akureryi and Husavik in North Iceland.
Some of the whales you are likely to spot include humpback whales, minke whales, orcas, fin whales and sperm whales! You may also be able to see whales from the shore in places like the Westfjords.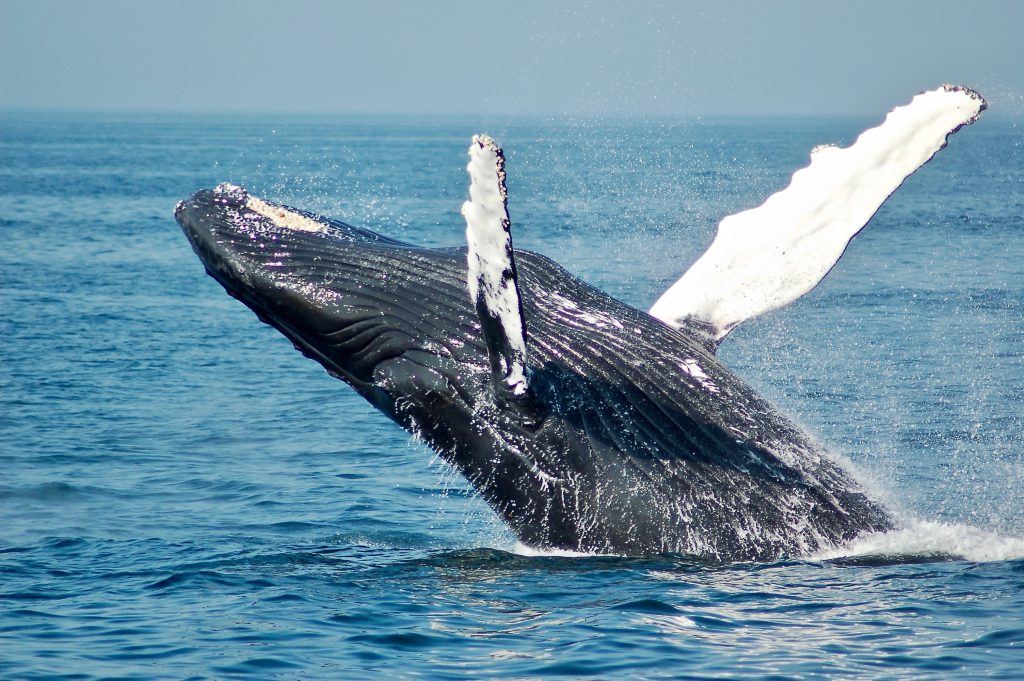 Drive the Route 1 Ring Road
July is one of the best months for a self-drive trip around Route 1 Ring Road. This is the most popular travel route in Iceland for a reason. It enables you to see all of the top highlights that Iceland has to offer on an easy-to-drive loop around the country.
You can both start and finish in Reykjavik, and it will take you down to the South Coast to experience highlights like the Jökulsárlón glacier lagoon, Reynisfjara black sand beach, and Vatnajokull glacier. And you'll loop around up to the north, where you can see Godafoss Waterfall and the Dimmuborgir Lava Field and enjoy many of the Iceland hot springs.
The route is about 1333km or 825 miles long, and if you drove straight through without stopping, you could technically make it around in 16 hours. But we'd recommend giving yourself at least one to two weeks in order to truly experience everything the route has to offer!
On top, you can also do the Golden circle, visit the three most famous attractions in Iceland, that includes þingvellir national park, Geysir geothermal area and Gullfoss water.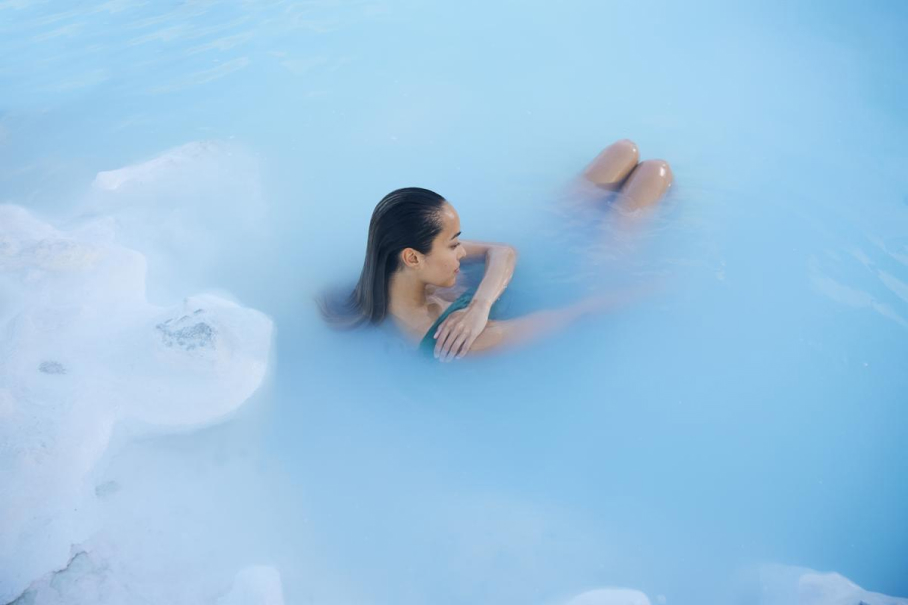 Visit the Highlands and remote parts of Iceland with a 4X4
While the Route 1 Ring Road gives travelers the opportunity to explore many of Iceland's highlights, the more remote areas of Iceland are seldom explored as most are inaccessible throughout most of the year. But in the summer, the snow melts off these hidden routes, revealing gravel and dirt roads that take you deep into the heart of Iceland.
Heading to the Westfjords and the Highlands of Iceland is an experience of a lifetime. The drives might be long and can be challenging, but they will take you to incredible viewpoints and allow you to see landscapes that only a few get the chance to see, including geothermal craters, hot springs, Iceland waterfalls, and nature reserves. You will need to have a 4X4 rental car in order to access any of these areas.
Not only is it illegal to drive the F-roads with a 2WD, but there are also many Iceland river crossings that you will be unable to navigate with a 4X4 that has high clearance. Since most of the roads aren't paved, only a 4WD will allow you to drive safely and effectively in these areas.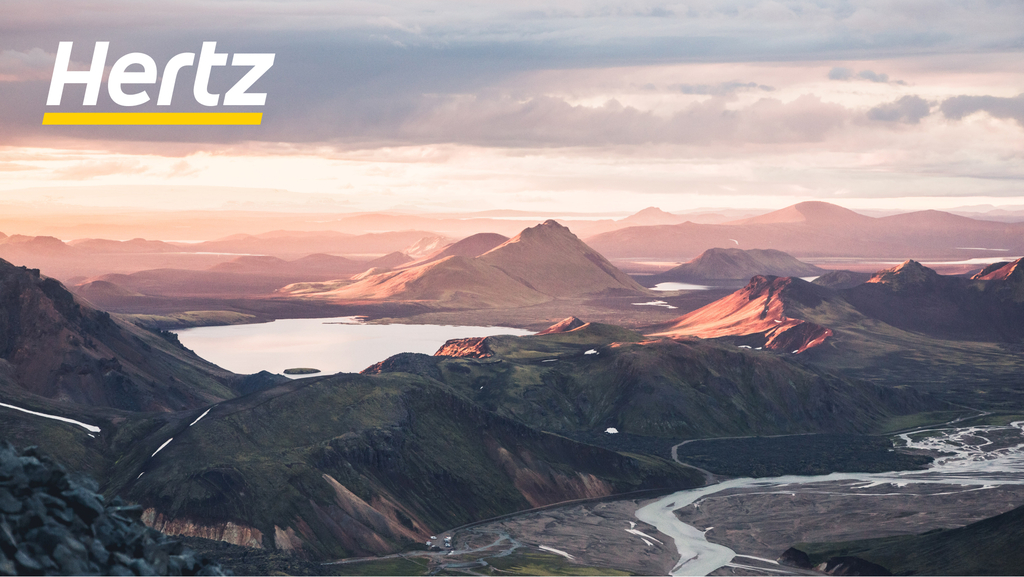 Best events in Iceland in July
There are lots of music festivals and cultural events to enjoy in Iceland in July. As the weather warms up, you'll start to see many more outdoor events taking place in Iceland. Here are some of the festivals you don't want to miss when traveling in Iceland in July:
1. Siglufjörður Folk Music Festival
Folk music is a huge part of Icelandic history, and the Siglufjörður Folk Music Festival, held in Siglufjörður, North Iceland, is the best way to experience it. Held on the first weekend in July, this music festival features traditional Icelandic and Scandinavian folk music, dancing, workshops, and handicrafts. Up to 19 concerts take place, and you can attend lectures on Icelandic topics as well.
2. Eistnaflug Music Festival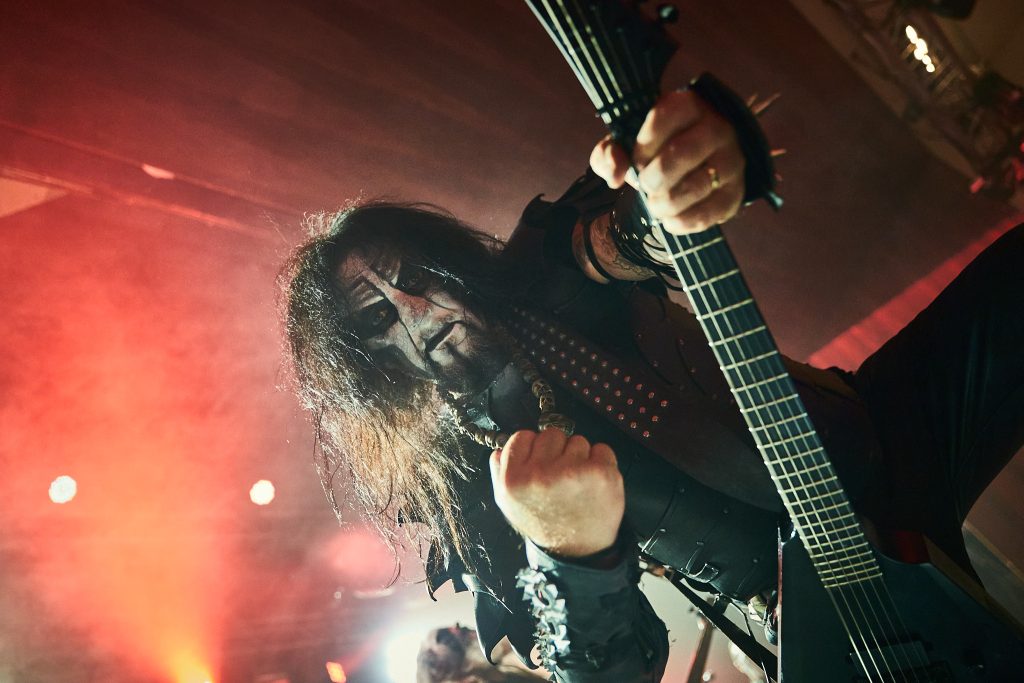 This heavy metal music festival is held in Neskaupstaður in East Iceland. Heavy metal music is incredibly popular in Scandinavian countries, and Iceland is no exception. This festival, usually held on the second weekend in July, features some incredible Icelandic and International heavy metal bands and rock bands.
3. LungA Art Festival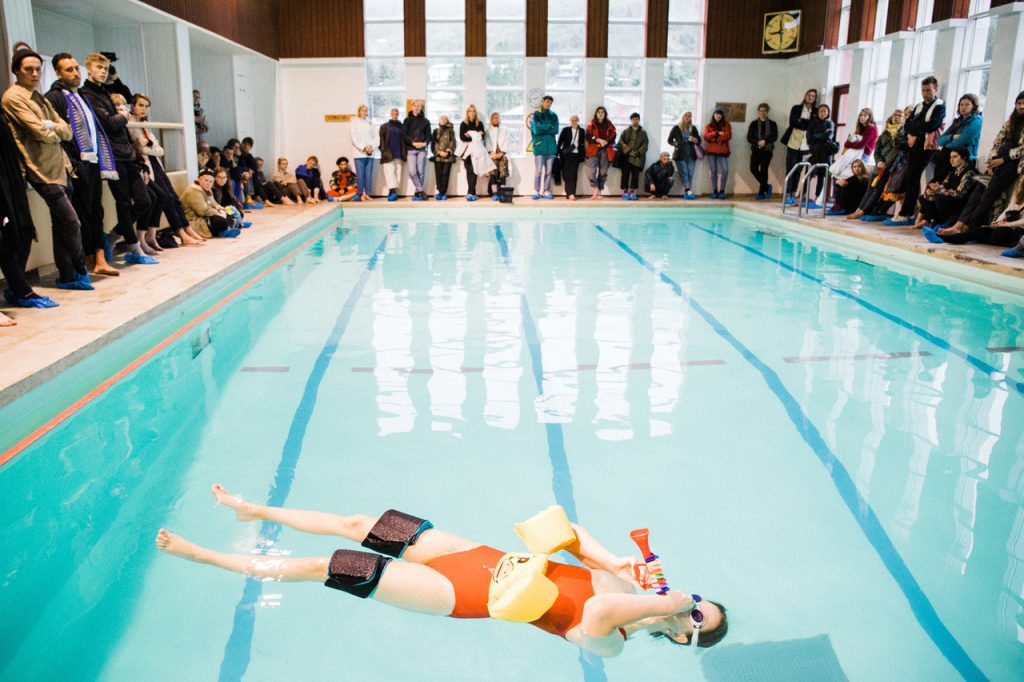 LunaA Art Festival is held from July 9 – 16 in Seydisfjordur, East Iceland. It began in the year 2000 and is an art festival celebrating creativity, art, and Icelandic culture. You'll find many workshops, exhibitions, concerts, and lectures over the course of this week-long festival.
4. Medieval Days at Gásir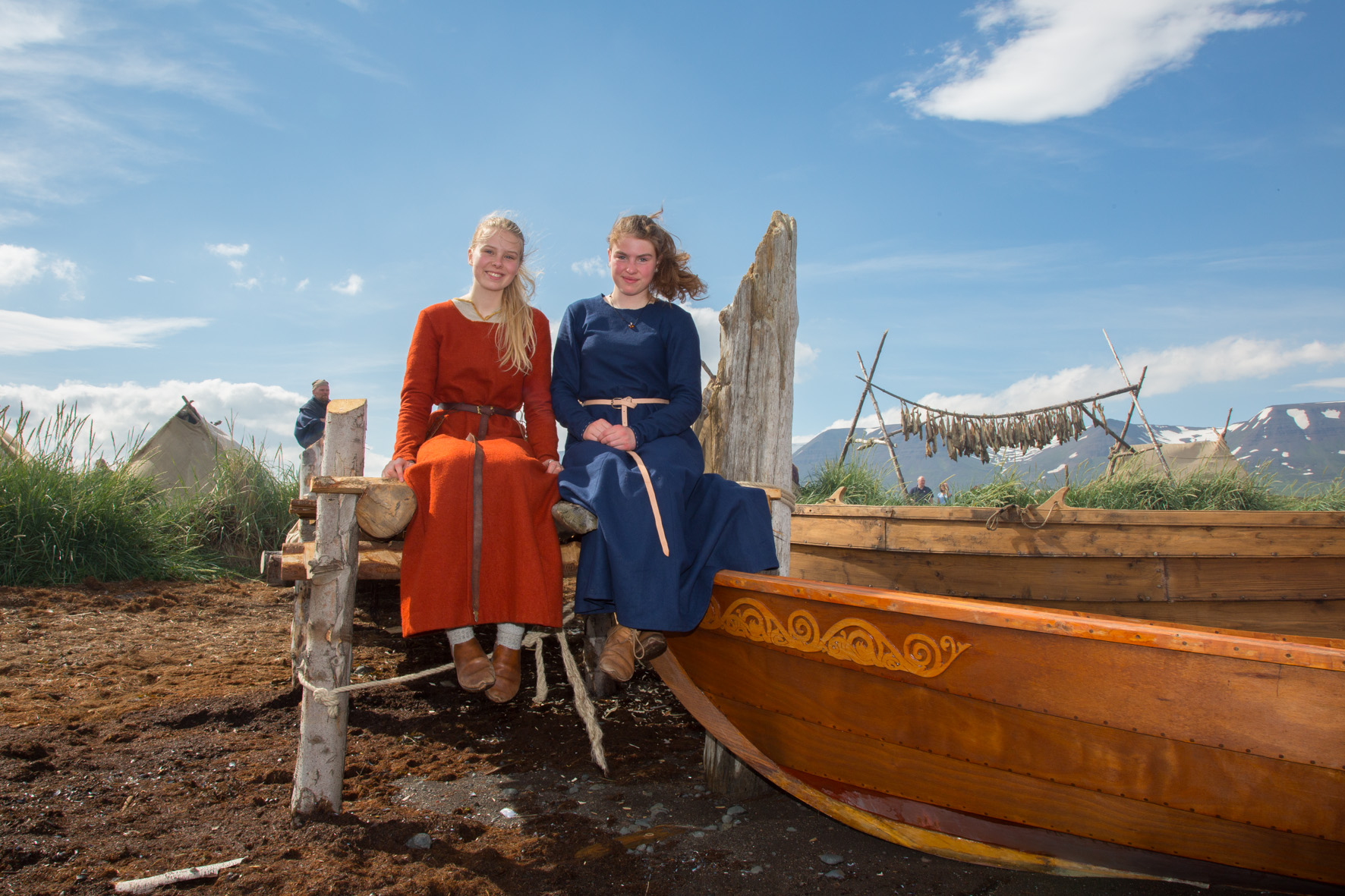 In late July, you have the chance to experience Medieval Days at Gásir, an event that takes place at Gásir Beach in North Iceland. This spot used to be a medieval trading post, and during the event, you can visit this reenactment of how the camp used to operate back in its glory days. You can meet local medieval "Gásverians," explore the shopping center, hear songs sung by local musicians, and watch medieval artisans at work. This is a unique way to get a peak into Iceland's medieval past.
5. Reykholt Chamber Music Festival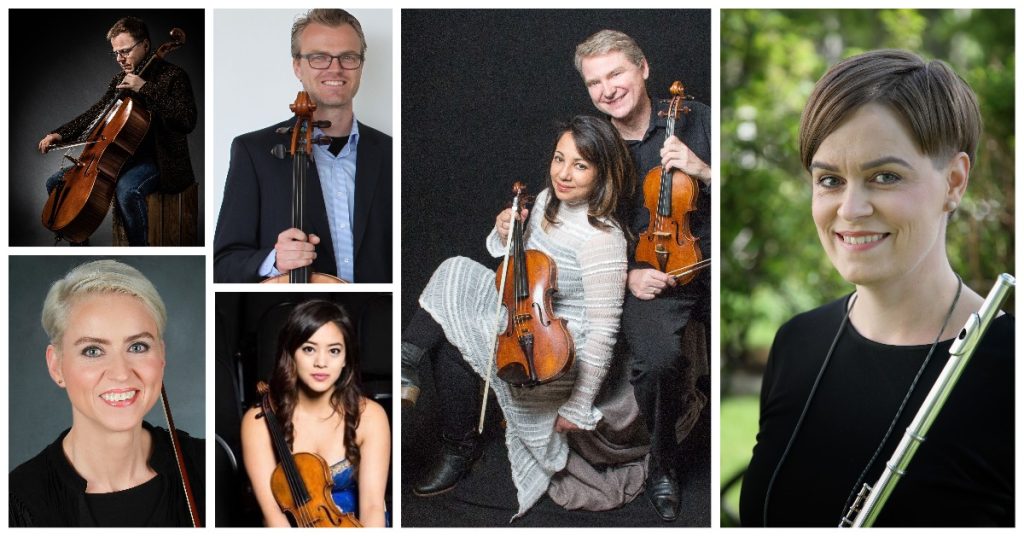 This classical music festival takes place in Reykholt, South Iceland, in late July. You'll hear both Icelandic and foreign classical compositions performed by world-class artists in a very historic location.
6. The Song Festival in Hafnarfjörður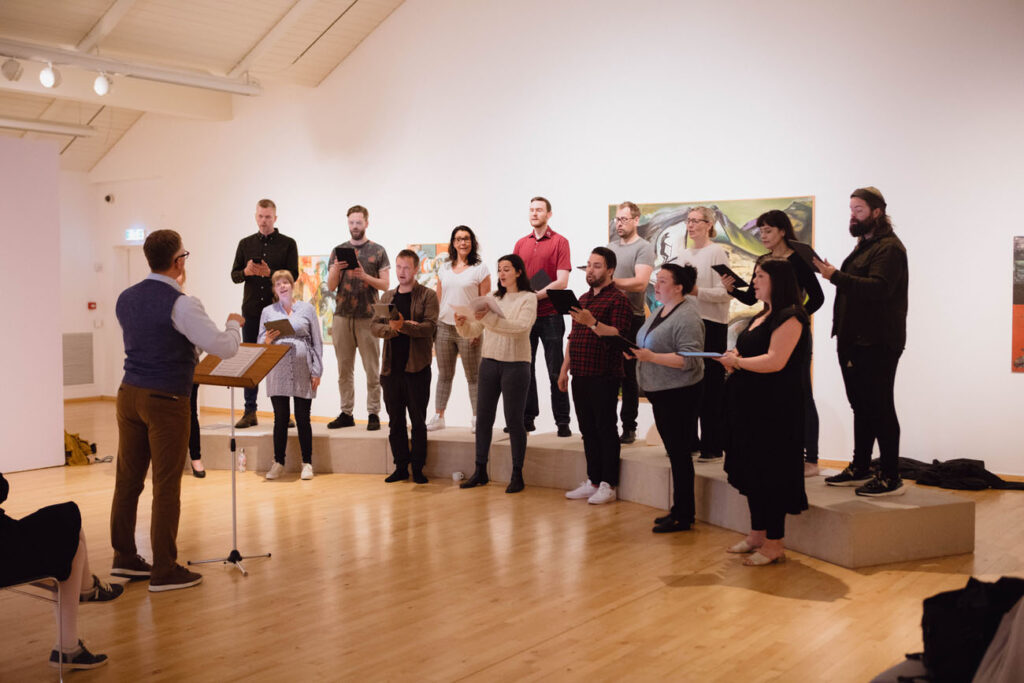 The Song Festival in Hafnarfjordur takes place at the end of June but runs into early July. It features classical and operatic singers, choirs, and instrumentalists that perform diverse classical music works from throughout history.
7. National Icelandic Horse Competition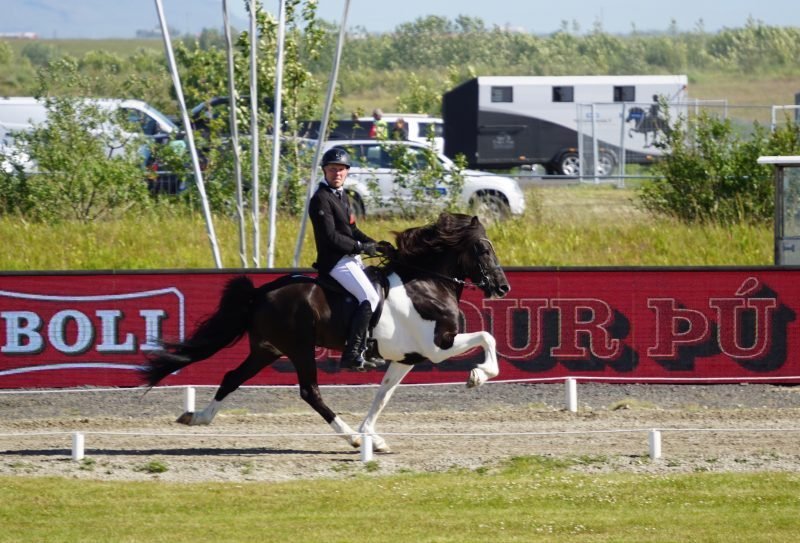 This horse competition is the largest outdoor sporting event in Iceland. It's held in South Iceland, but the location rotates each year as the equivalent of a small village is built to accommodate the up to 15,000 visitors that attend each year in early July. The competition grounds include a campground, markets, food vendors, a kids' playground, and, of course, the horse tracks itself, where you can observe Icelandic horses showing off their tölts.
Tips for visiting Iceland in July
July is the travel high season in Iceland, so there are some important things to keep in mind when visiting to ensure your trip is as stress-free and enjoyable as possible.
1. Book everything far in advance
Because it's so busy during July, you should aim to book everything at least 3 months in advance. This includes flights, accommodations, rental cars, and even tours. By starting to plan your route and doing your research early, you can make sure that you don't end up missing out on something you really want to do because it's overbooked.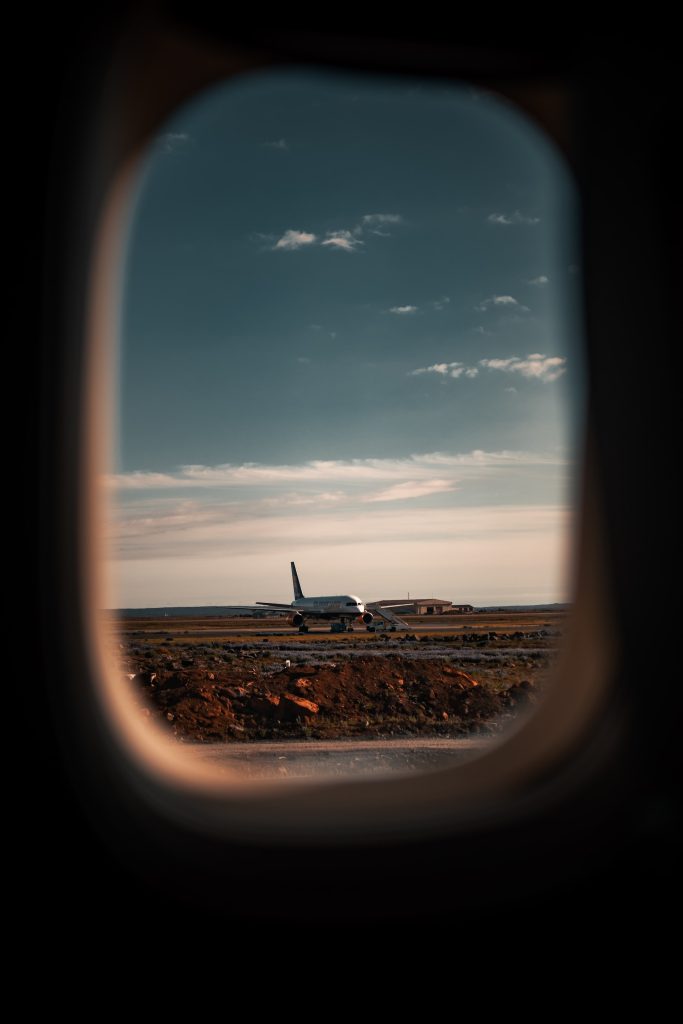 Transportation options
The best and most fulfilling way to experience Iceland in July is with a rental car. Whether you choose to get a campervan and camp your way around the country, rent a 4X4 to explore the highlands, or simply get a basic economy car and stay in hotels, having a vehicle provides you with the freedom to adventure exactly as you want.
You can create your own itinerary and change it as you go along! There are no trains in Iceland, and while you can take buses or taxis, these routes are limited and can get pricey. You can also fly domestically to other hubs in Iceland with Iceland flights, but you will still need transportation to get around the areas. You can also book tours with local providers, and many leave from Reykjavik, but we would still highly recommend renting a car.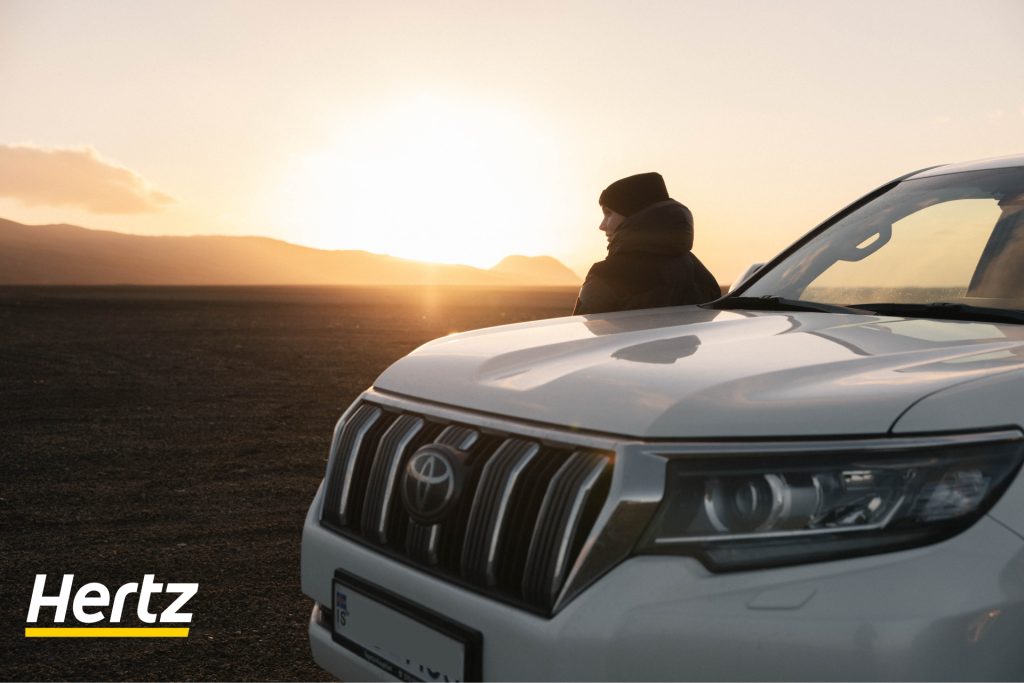 Safety considerations
While the weather in Iceland in July is some of the best conditions of the year, it's still a good idea to check the conditions before heading out on the road. Rain and wind storms are still possible, even in July. Also, be careful to only stop the car in designated parking spots for taking pictures, and not just pull over on the side of the road and respect all road signs. Have a read of our safe driving tips for more details.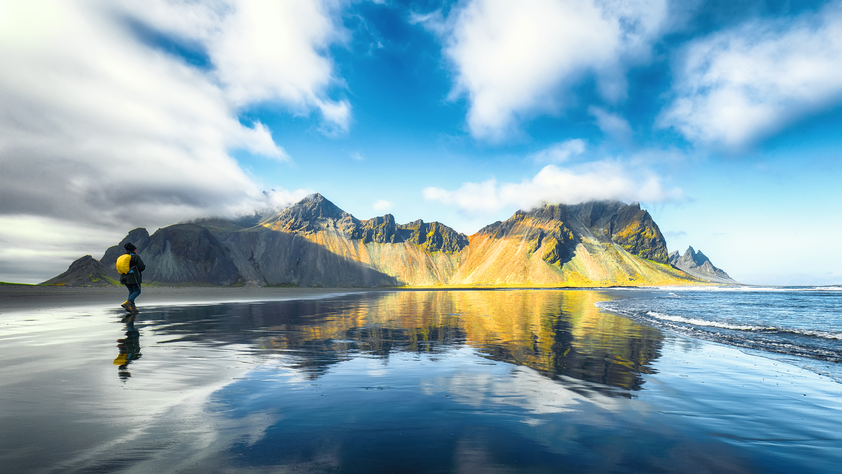 Accommodation, services, and restaurants
There are many different accommodation and food options to choose from when visiting Iceland. So, where do you start? When it comes to accommodation, there are options for all budgets. You can camp on tent sites, stay in cabins, or in a campervan for a more low-budget and scenic experience.
There are also many guesthouses, hostels, cottages, and holiday apartments dotted around the country, especially on Route 1 Ring Road. And for a more luxury experience, you can stay at a high-quality hotel.
When it comes to food, don't miss out on some of the local Icelandic cuisine that's available. Iceland has a big seafood culture, with lots of fresh fish and shellfish caught daily, right off the coast. Food is also hearty, filling, and warm to combat the chilly temperatures. You'll find many restaurants serving Icelandic classics in the main towns and villages around the country.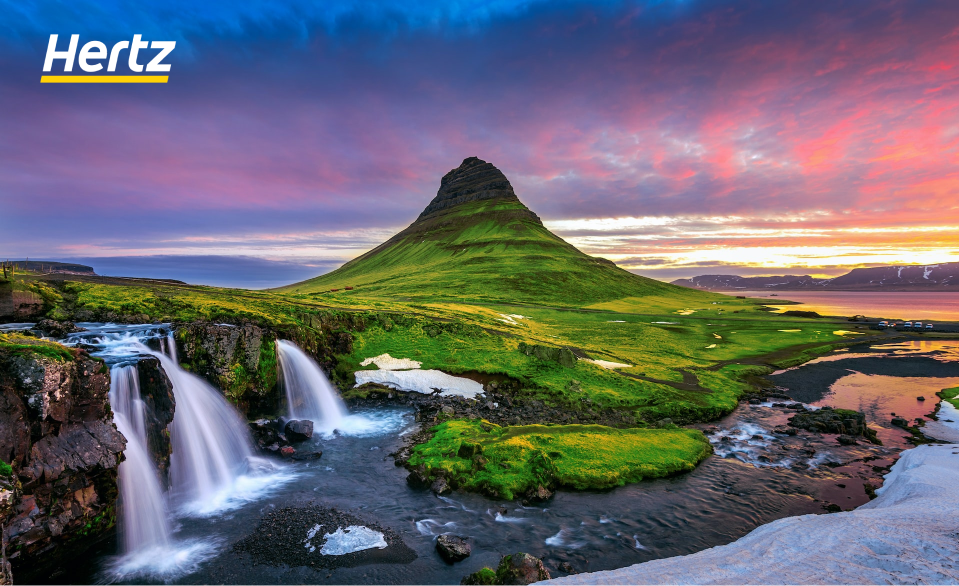 Visit Iceland in July
July is one of the best times of year to visit Iceland and is perfect for outdoor enthusiasts who want to spend their vacation immersing themselves in nature. With the warmest temperatures of the year and longest daylight hours, July offers a wide range of activities that are not available in the winter, like camping, watching the midnight sun, and heading into the more remote and untouched areas of Iceland via the F-roads.
A rental car is recommended for self-drive travel, and a 4×4 vehicle is necessary to access F-roads. Make sure that you always book your rental car online and well in advance with Hertz for a trip to Iceland in July. And if you know others that are interested in experiencing all the wonders of Iceland, encourage them to read through our guide by sharing these tips!