Solo travel is one of the greatest ways for self-discovery, giving you the chance to experience some of the world's best destinations in a way that's entirely up to you.
You don't have to compromise, you aren't on anyone else's schedule, and you get to design your trip based on what you enjoy most.
Iceland is one of the world's top solo travel destinations, as it's incredibly easy to travel around the country on your own. You don't need to be in a group to experience the beautiful natural wonders of Iceland and tap into the local culture.
Often, travelling on your own opens up a lot of doors that would remain closed when travelling in a tight-knit group. But is it safe? As the safest country in the world, according to the Global Peace Index, Iceland offers a haven for those who dare to venture alone.
In this article, we'll delve into the reasons why Iceland is the perfect sanctuary for solo travellers and provide essential tips for a safe and unforgettable journey. So, prepare to set your own course and embrace endless adventure on your solo trip to Iceland.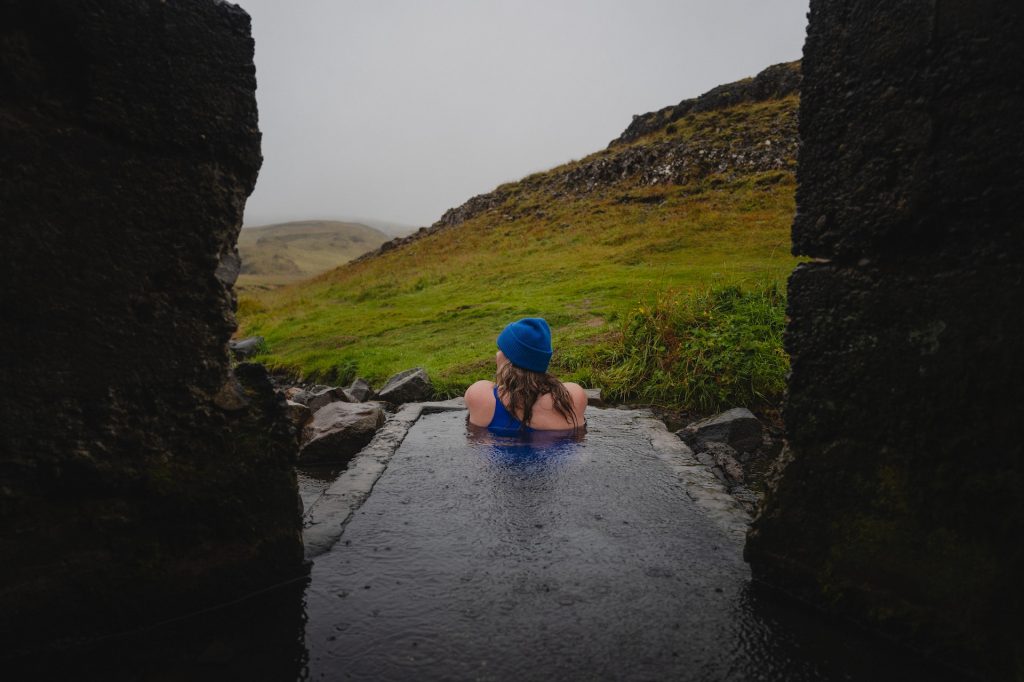 Table of content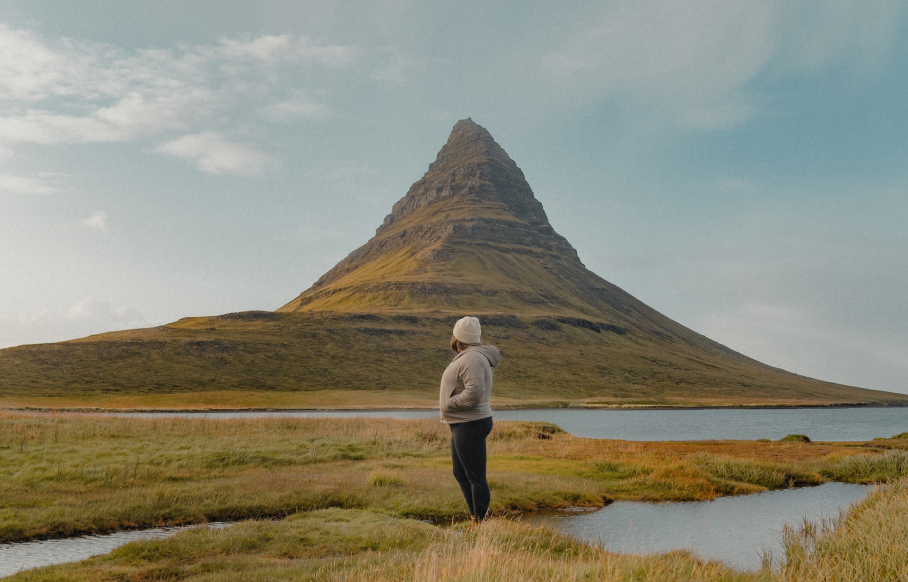 Is Iceland Safe for Solo Travel?
One of the first questions that come to mind when considering solo travel is safety. Fortunately, Iceland proudly holds the title of the safest country in the world, according to the Global Peace Index. Its reputation for peace and low crime rates makes it an ideal destination for solo travellers.
The country is very easy to navigate, with its compact size and well-maintained infrastructure. Roads are generally very safe to drive, especially if you stick to the main routes, and there are bus tours available to take you to hotspots.
Another thing that makes Iceland incredibly safe is that you won't need to learn another language. English is widely spoken around the country, making it easy to communicate with locals and fellow travellers to ask for help or assistance whenever you need it.
Iceland attracts a steady stream of tourists throughout the year. This means you'll have plenty of opportunities to connect with fellow travellers, share experiences, and even find companions for your adventures. Even though you might be going to Iceland alone, you won't need to spend that much time alone if you don't want to.
Iceland also has a robust social security system, which ensures that visitors have access to essential services and healthcare. Knowing this can provide an extra level of peace of mind during your solo journey.
Although the country is exceptionally safe, it's worth noting that there is one primary hidden safety concern, and that is Iceland's weather. The weather is notoriously unpredictable, and storms can come out of nowhere. It's very important that before you embark on any Iceland itinerary, you need to check the weather and road conditions to ensure it's safe to drive.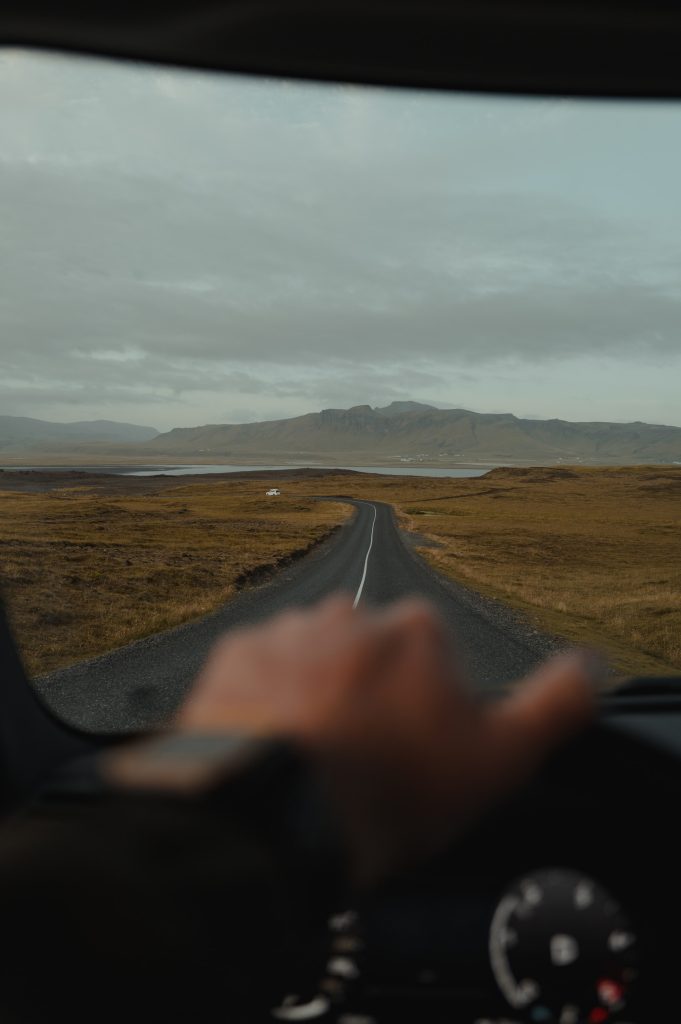 Is Iceland Safe for Solo Female Travelers?
Iceland's commitment to gender equality places it among the best countries for solo female travellers. The country consistently ranks high on gender equality indexes, making it a welcoming and safe destination for women travelling alone. Nevertheless, as a woman travelling solo, it's always advisable to exercise caution and be aware of your surroundings.
Before embarking on your solo journey, share your travel itinerary with a trusted friend or family member. Let them know where you plan to go and when you expect to return. This precaution ensures that someone is aware of your whereabouts. Regularly check in with friends or family members, especially if you're venturing into remote areas, such as the highlands of Iceland, that have limited cell coverage.
Don't hesitate to seek advice and recommendations from locals or fellow travellers. They can provide valuable insights into safe places to visit and things to avoid. Remember that Iceland's safety isn't just a statistic; it's a way of life for the Icelandic people, who take great pride in welcoming travellers from all over the world.
But always trust your instincts. If something doesn't feel right, or if you're uncomfortable in a particular situation, then remove yourself from it. Your safety should always be your top priority.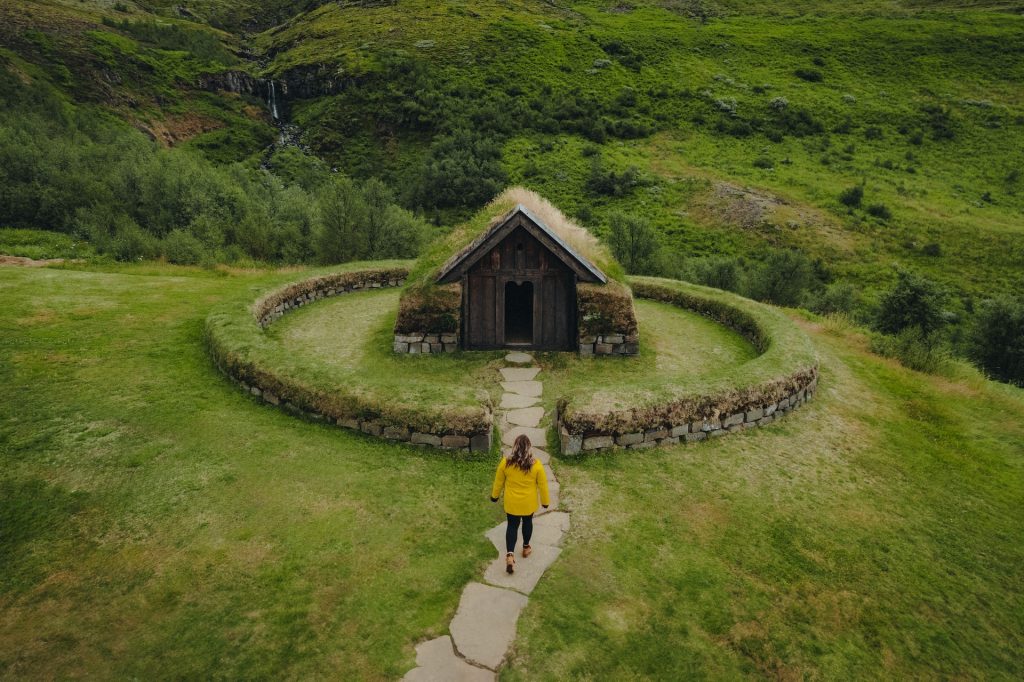 How to Be Safe as a Solo Traveler in Iceland – Top Tips for Solo Travel
Ensuring your safety while travelling solo in Iceland is of utmost importance. Here are some important things to remember:
1. Submit Your Travel Plan
The first step every traveller should take is to leave a travel plan with someone who can react in case of an emergency. At safetravel.is/travel-plan, you can submit the information needed for ICE-SAR (Icelandic Search and Rescue) to start a search or rescue operation if something happens during your trip. Submitting a travel plan is essential for your safety.
It helps authorities locate and assist you promptly if needed. Additionally, you should always subscribe to weather warning SMS alerts while you're in Iceland so you'll receive updates if there is any concerning weather you need to look out for.

2. Check Weather and Road Conditions
Iceland's weather can be unpredictable, and road conditions can change rapidly, especially in winter. Always stay informed about the current weather and road conditions. You can find updated road conditions at road.is and accurate weather forecasts at vedur.is.
Being prepared will enable you to plan out your itinerary effectively each day so that you are safe driving in Iceland. You'll also be able to avoid running into road closures, which can disrupt your plans, and you can plan long driving days during times you know the roads will be clear.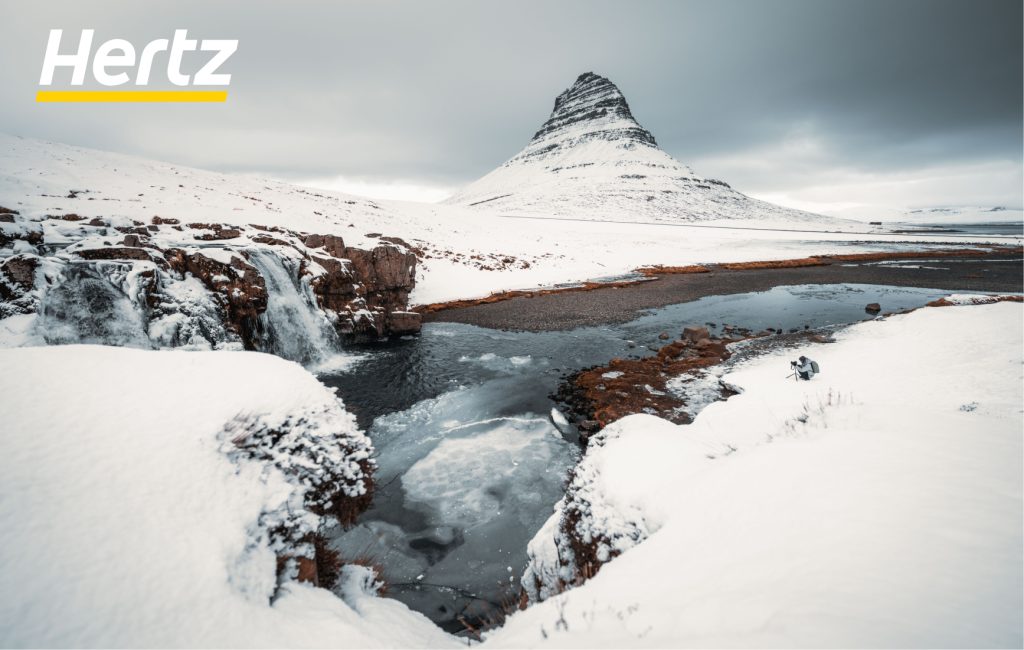 3. Stay on Marked Paths
When exploring Iceland, make sure to never step out of the safety lines or go off-road or off-path. Not only are the marked paths in attractions there to keep you safe, but they are also there to protect the delicate natural ecosystems in Iceland. In areas like the glaciers, it can be very unsafe to go off-path, as the ice can melt and refreeze at variable rates.
When driving, make sure to stay on the roads. It's actually illegal to go off-roading in Iceland, and it will result in a fine beyond just the safety implications. Off-road paths are not maintained, and you could end up flooding your engine or stuck somewhere without cell service. The only expectation is that you can drive on some Iceland F-roads during the summer months, provided you have the proper 4X4 SUV.
4. Follow Rules at Attractions
The rules at all of Iceland's attractions are there for a reason. They are put in place to ensure the safety of all those enjoying all the activities, so it's important to follow them precisely. When dealing with natural environments when hiking, snowmobiling, ice climbing, etc., there are inherent physical risks involved. But as long as you listen to your guide or follow the attraction rules, then you'll be perfectly safe everywhere in Iceland.
5. Plan and Book Ahead
While one of the best parts of solo travel is the freedom and flexibility that you have, it's wise to plan and book key elements of your trip in advance. This includes accommodations, car rentals, and any guided tours or group tour activities you want to experience. Booking ahead ensures you have a secure and well-organized itinerary and also ensures availability, especially during the high season.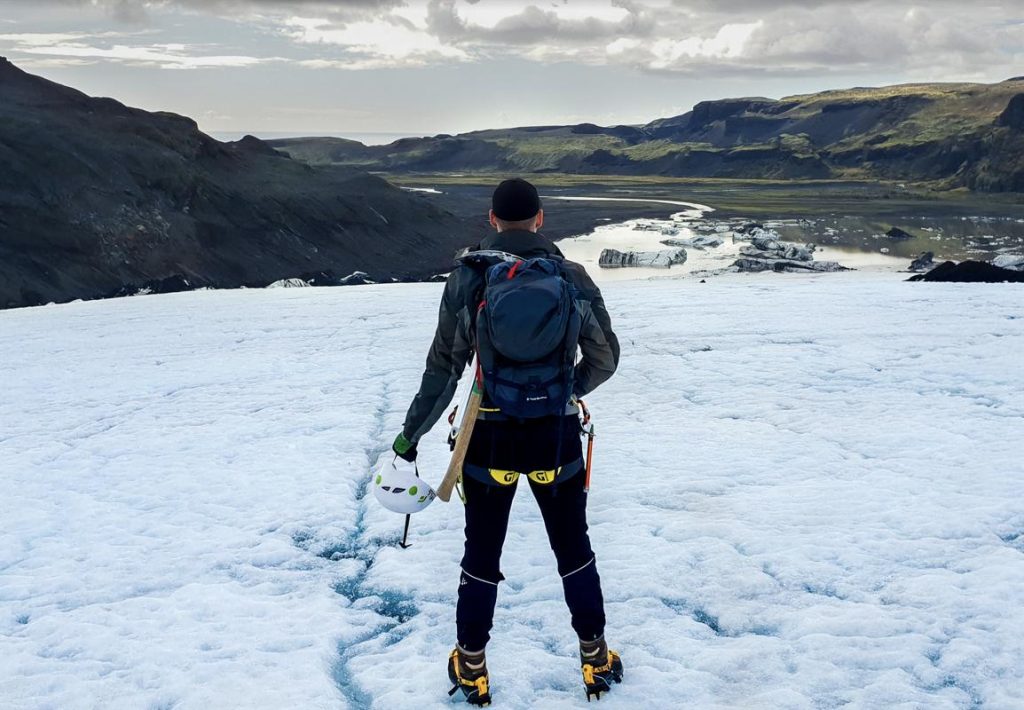 Best Things to Do When Solo Traveling in Iceland
Now that we've addressed safety concerns let's explore the three best things to do on your solo adventure in Iceland:
1. Witness the Natural Wonders and Attractions with a Rental Car
The best way to explore Iceland's natural wonders is by rent a car. As a solo traveller, it offers you the freedom to chart your course and immerse yourself in the diverse landscapes that make Iceland a unique destination. There are minimal public transportation routes in Iceland, so having your own vehicle is the best way to access all the top natural wonders and attractions around the country. Here are some must-visit places and routes:
The Golden Circle: The Golden Circle Iceland is the most popular route for tourists visiting and driving around Iceland. It is the best way for travellers to see some of Iceland's top attractions in a limited time frame, including Thingvellir National Park, Geysir Geothermal Area and Gullfoss Waterfall, one of the best Iceland waterfalls.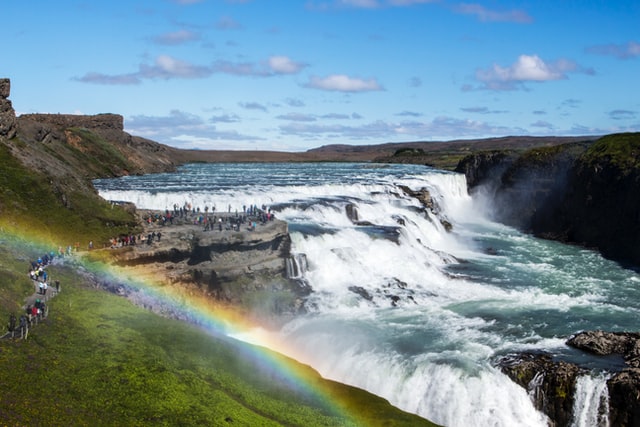 The Ring Road: For a more extensive adventure, consider driving Iceland's Ring Road, which circumnavigates the entire island. Along this route, you'll encounter breathtaking natural wonders, from cascading waterfalls like Seljalandsfoss and Skogafoss to the dramatic landscapes of the East Fjords and the tranquil beauty of Lake Myvatn.
The South Coast: If you're seeking dramatic vistas and black sand beaches, head to Iceland's South Coast. Here, you'll encounter the otherworldly Reynisfjara Beach, known for its black sands, towering basalt columns, and roaring waves. Nearby, you can explore Vatnajokull National Park, home to Europe's largest glacier, Vatnajokull, and witness the stunning Jokulsarlon Glacier Lagoon.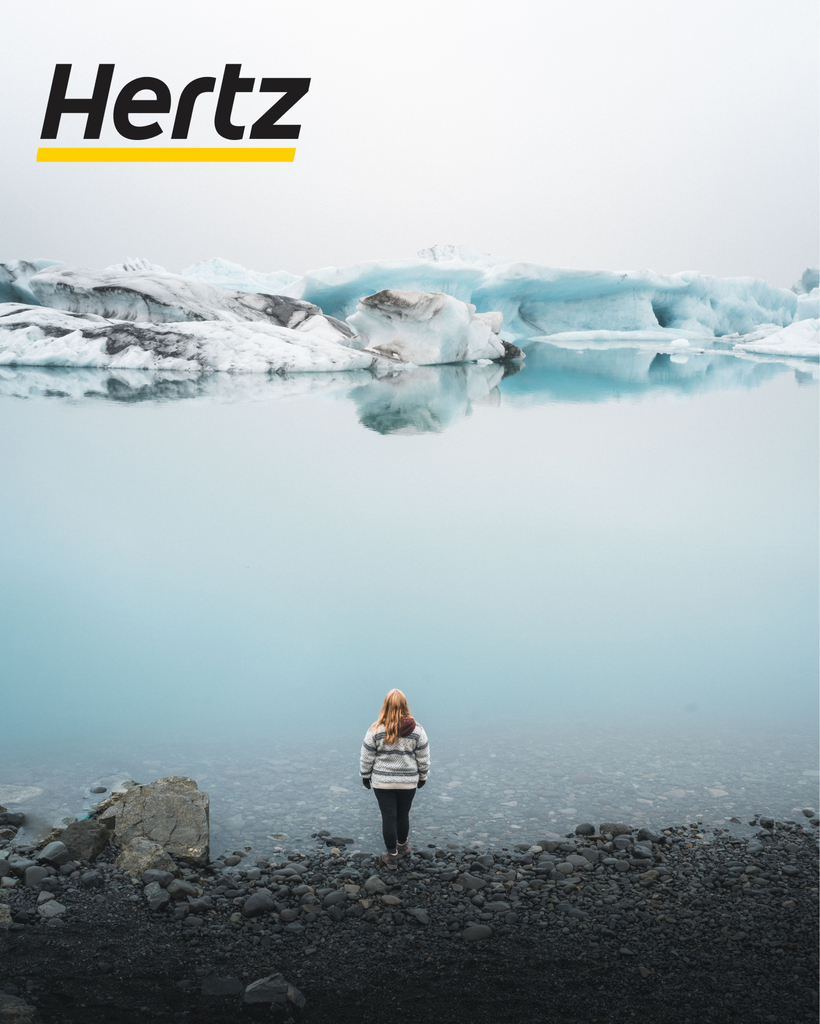 Snæfellsnes Peninsula: This gem of Iceland's west coast offers a condensed version of the country's diverse landscapes. Explore the charming fishing villages of the Snaefellsness Peninsula, venture into sea caves at Djupalonssandur Beach, and marvel at the looming Snæfellsjokull volcano, said to be the entrance to the center of the Earth in Jules Verne's "Journey to the Center of the Earth."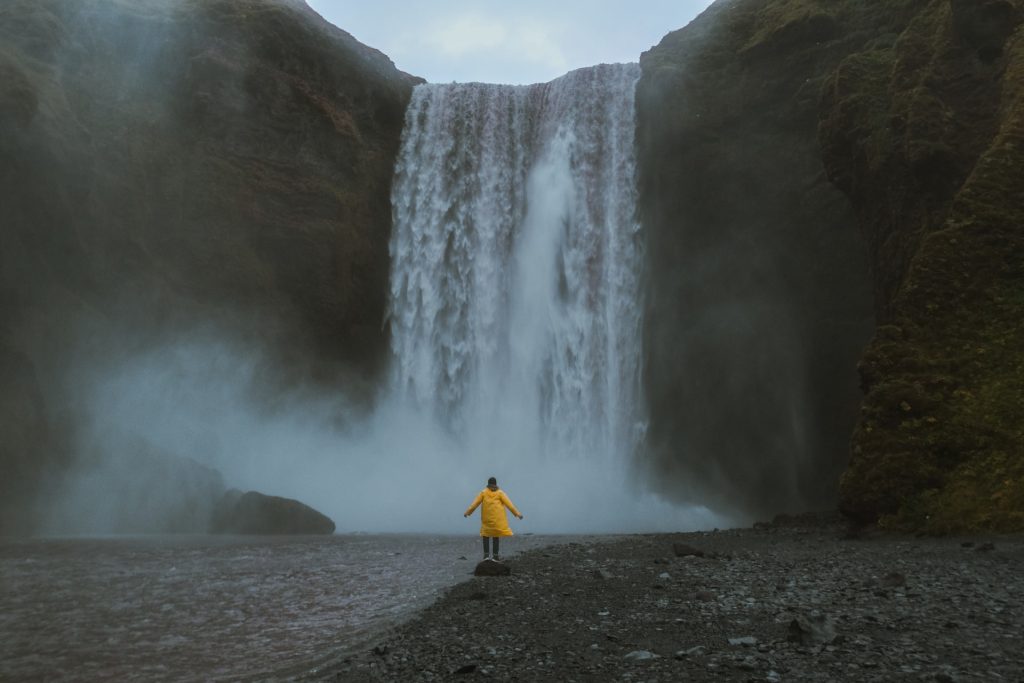 2. Book a Tour and Experience Outdoor Activities
Iceland is a haven for adventure enthusiasts, and booking tours is an excellent way to experience the country's natural wonders while ensuring safety and expert guidance. Here are some thrilling outdoor activities to consider:
Glacier Hiking: Strap on your crampon and take a tour to go glacier hiking and explore the stunning ice formations of glaciers like Solheimajokull or Svinafellsjokull.
Volcano Tours: There are many Iceland volcano sites that you can visit on tours. You can walk through lava fields, witness active volcanic eruption sites, and even descend into magma chambers at locations like Thrihnukagigur.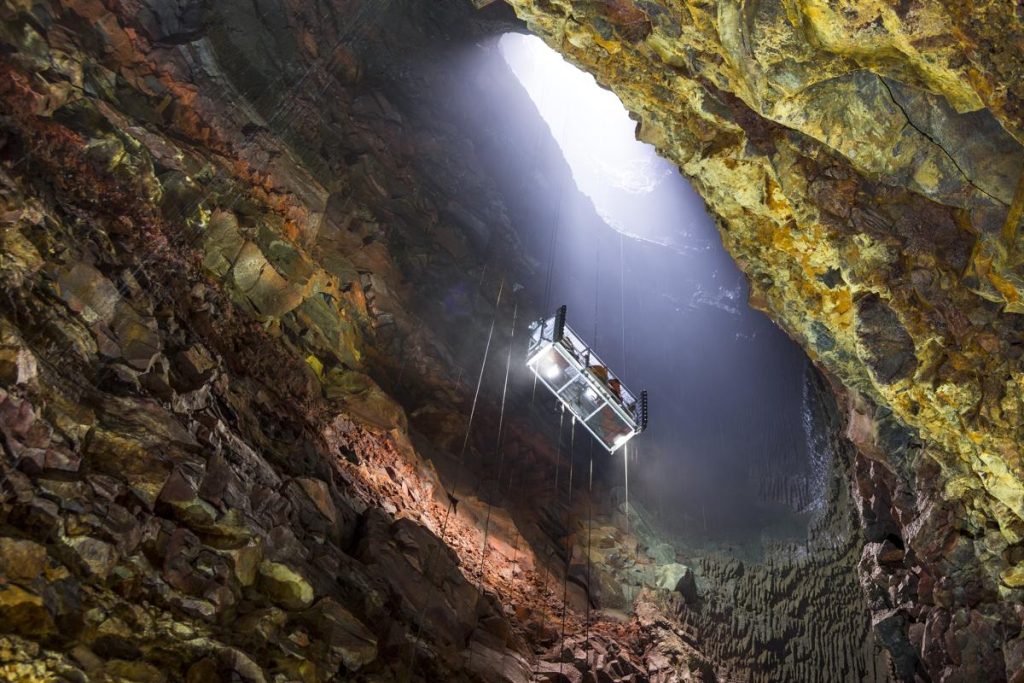 Hot Springs: Iceland boasts numerous natural hot springs where you can relax and unwind. Don't miss the most popular of them all, the Blue Lagoon, a geothermal spa with milky blue waters surrounded by a rugged lava field.
Whale Watching: Iceland's waters are teeming with marine life, including up to 12 species of whales. Join a whale-watching tour from Reykjavik or Husavik for a chance to spot majestic creatures like humpback whales, orcas, and minke whales.
Horseback Riding: Explore Iceland's vast and diverse landscapes on the back of the Icelandic horse, a unique and sturdy breed that has been in the country for over a thousand years. Riding through lava fields, meadows, and along the shores gives an unparalleled view of the nation's beauty.
Northern Lights Tour: Experience the magical Aurora Borealis, especially during the winter months. Tours take you away from city lights to dark areas, maximizing your chances of witnessing this natural wonder.
Ice Caving: Venture beneath the surface of glaciers to discover breathtaking blue ice caves. if you are visiting Iceland between November and March. The experience is truly surreal as you explore these natural wonders with guides who ensure your safety.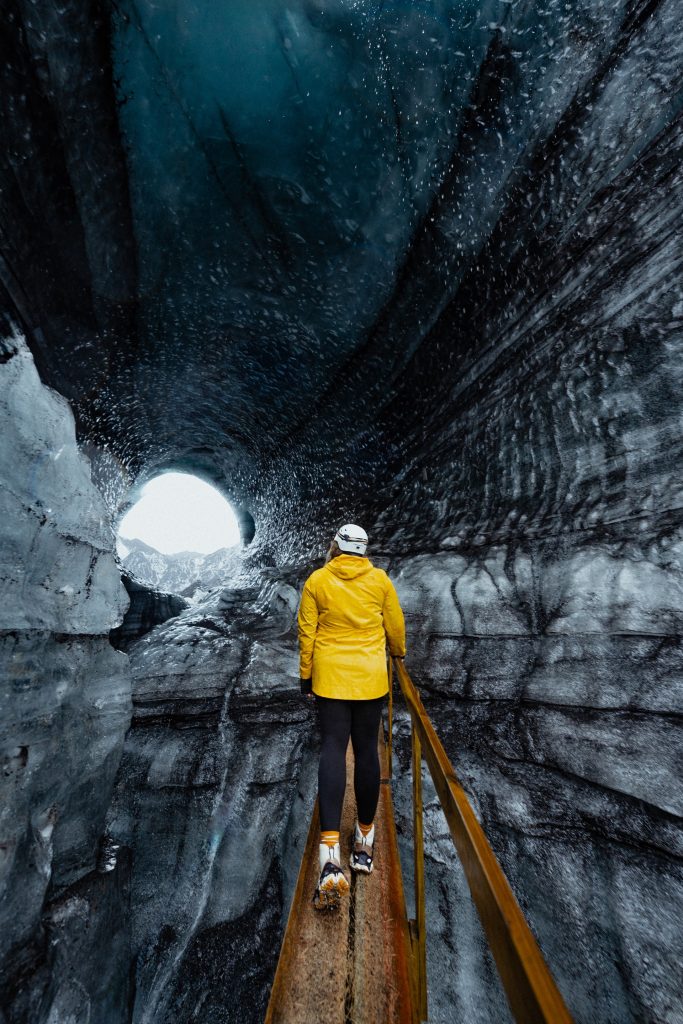 3. Experience Icelandic Local Culture and Cuisine
While Iceland's natural wonders are captivating, the country's culture and cuisine add depth to your solo journey.
Icelanders celebrate their culture through various festivals. If your visit aligns with one of these events, don't miss the chance to immerse yourself in Icelandic music, art, and traditions. Reykjavik Arts Festival and Iceland Airwaves are renowned festivals that showcase the country's vibrant cultural scene.
Icelandic cuisine is a blend of tradition and innovation. Local Icelandic food includes more appetizing options like hearty lamb stew and Icelandic hotdogs, along with options only the brave will taste like sour ram's testicles. Regardless, exploring Iceland cuisine is a great way to experience the culture.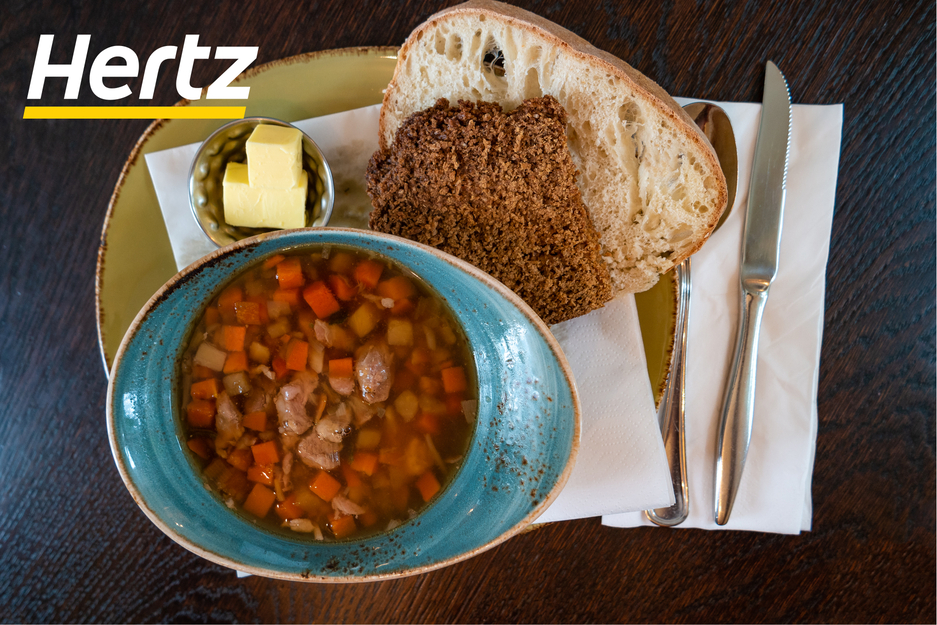 Get Ready for Your Solo Iceland Adventure
Solo travel in Iceland is not only safe but also an enriching experience that connects you with stunning landscapes, rich culture, and warm-hearted people. The freedom to explore at your own pace, the thrill of outdoor adventures, and the delights of local cuisine make Iceland a top destination for solo travellers. As you venture into this land of ice and fire, the people of Iceland are always ready to assist. Don't hesitate to seek help when needed.
We recommend booking a rental car with Hertz Iceland for your solo travel trip to Iceland. You can pick your car up right in the airport arrivals hall, so there's no need to stress when you arrive. For more insights into Iceland, you can check out our range of Iceland travel info resources and safety tips. So, get ready to embark on a solo travel experience of a lifetime in the beautiful country of Iceland.