In only 260 kilometres of driving, you can see some of the most breathtaking sites and scenery in the world when travelling along the Diamond Circle in Iceland. It's still one of the country's hidden gems, as this route hasn't gained as much popularity as the more famous Golden Circle.
If you're planning a self-drive trip on the Diamond Circle in Iceland, keep this article handy. We'll show you all the most important places to visit in the Diamond Circle Iceland, as well as the best rental cars to drive the route. We'll also let you know the best places for accommodation and when the best time to visit would be.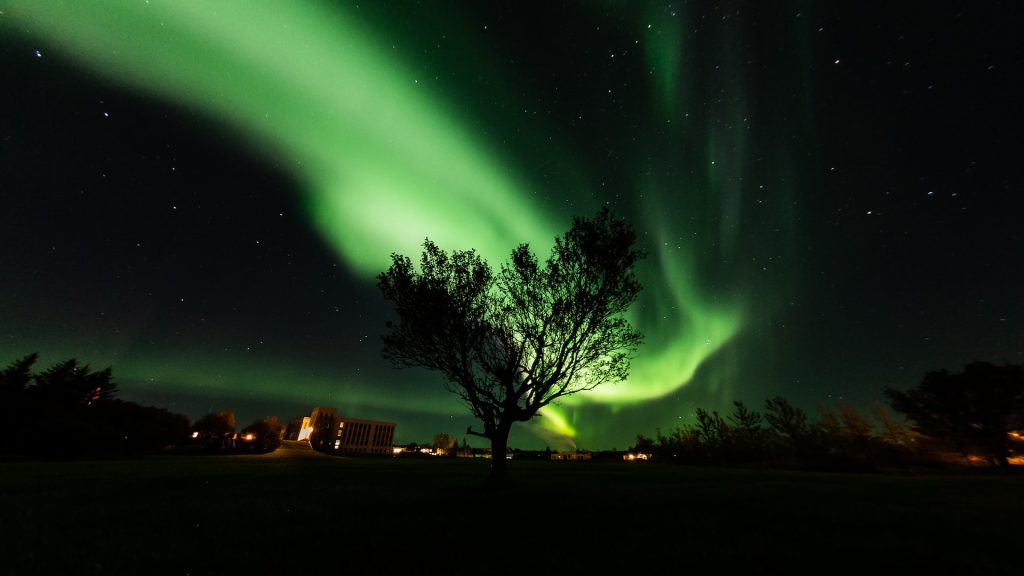 Table of Content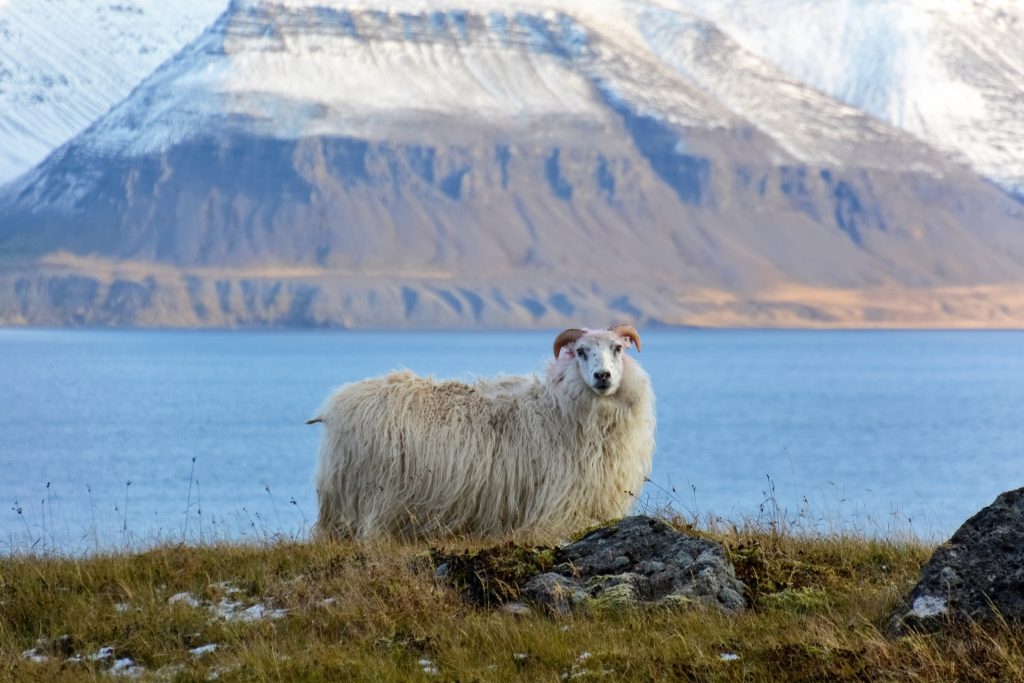 What is the Diamond Circle?
The Diamond Circle is a driving route that includes many of Iceland's most iconic features. Waterfalls, geothermal swimming pools, canyons, historic sites, and wildlife are some of the sites you can expect to see on your trip. It's the perfect Northeastern alternative to the high-traffic Golden Circle, meaning the attractions won't be as crowded with tourists.
It's located in the high north of Iceland in the Northern Volcanic Rift Zone. This is the same place where the Eurasian and North American plates separate. It's around 30 kilometres (18 miles) away from the regional capital, Akureyri, and features stops at five of Iceland's most geologically active zones. These include the Goðafoss waterfall, the town of Húsavík, Dettifoss Waterfall, Lake Mývatn area, and the Ásbyrgi canyon.
The route map of the Diamond Circle
The driving and road conditions on the Diamond Circle
Some parts of the Diamond Circle are on the Ring Road, which is an accessible and easygoing route for your car and will likely be open regardless of the weather. Other parts of the route are in Iceland's North Fjords. This part of the Diamond Circle can be more challenging as there are gravel roadways to be aware of.
Like with most parts of Iceland, the roads on the Diamond Circle can be adversely affected by poor weather during the winter months. Strong winds and heavy snow can make for difficult driving, and sometimes roads can even be closed if the weather conditions are too bad.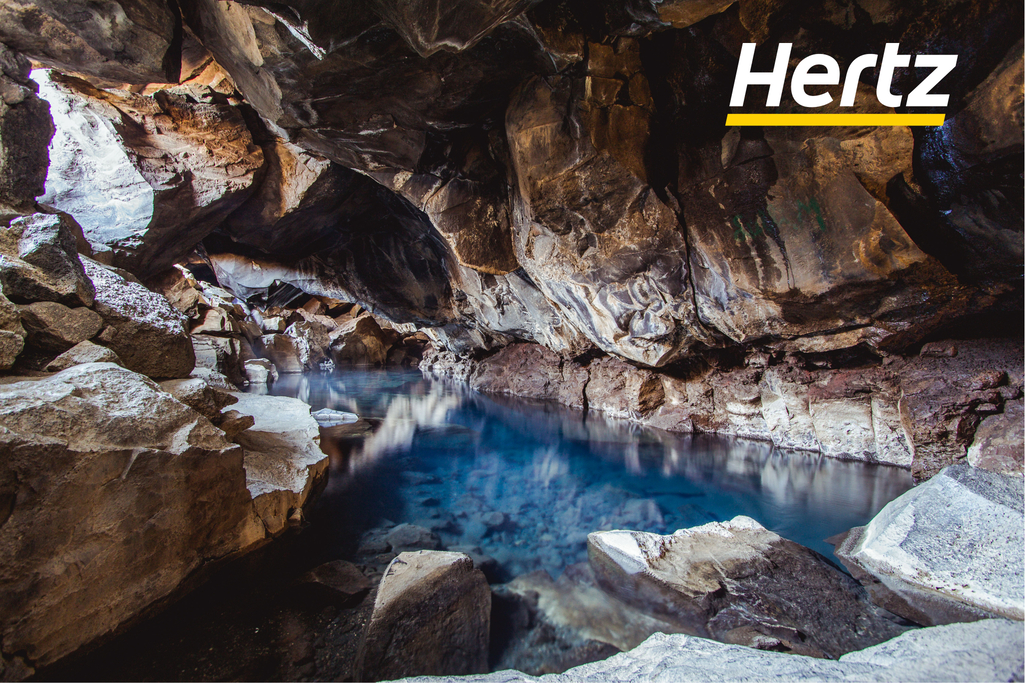 What rental car is the best for the Diamond Circle
So, what is the best way to see the Diamond Circle Iceland? You'll definitely want a rental car so you can drive the route yourself. But the best car for you will depend on a number of factors including group size, time of year and amount of luggage.
Economy cars are 2WD cars that are best suited for smaller groups of travellers. A solo traveller or one with only a partner will enjoy the comfort and coziness of economy cars. We'd only recommend a 2WD vehicle if you plan to drive this route in the summer months.
A compact car is similar to an economy in that they both take small groups of people with small amounts of luggage. The compact car is slightly bigger and can take an extra person.
Intermediate cars can be 2WD or 4WD and can comfortably take four people and some extra luggage, while the bigger full-size cars are fully 4WD and can fit five to six people.
There are even bigger options, with seven-seater land cruisers that can take seven people and two extra pieces of luggage. There are also campervans and motorhomes for those who plan on spending more than a day camping around Iceland. You can even look at vans and minibusses that seat up to 17 people for those doing large tour groups. Just be aware that you'll need a special license to drive a van or minibus.
2WD cars might struggle on rougher terrain or in bad weather, so we highly recommend a 4×4 car, especially in the winter months. Since portions of the Diamond Circle are gravel, it's better to have a 4WD vehicle.
There are also options for luxury vehicles or electric cars, both of which can be rented for the Diamond Circle.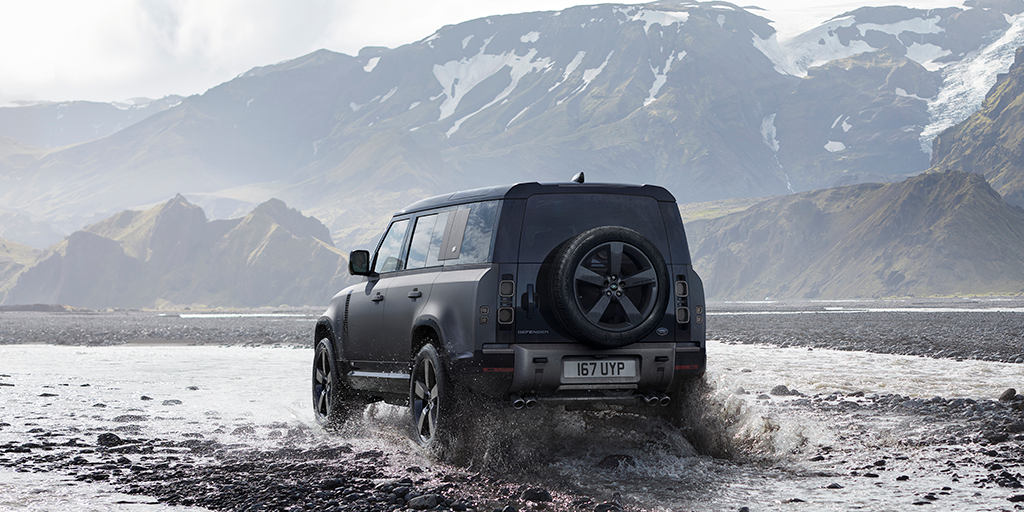 How long does it take to drive the Diamond Circle?
The Diamond Circle Iceland is 260 kilometres long, so you can technically drive the entire circle in as little as four hours from start to finish if you don't make a single stop. But you're obviously not visiting Iceland to spend the whole time in the car! In order to stop and see all the attractions along the route, you should budget a minimum of one day to drive the route, but ideally more.
If you plan to visit during the winter months, allow at least a few days since you won't have as many hours of daylight and may have to deal with road closures.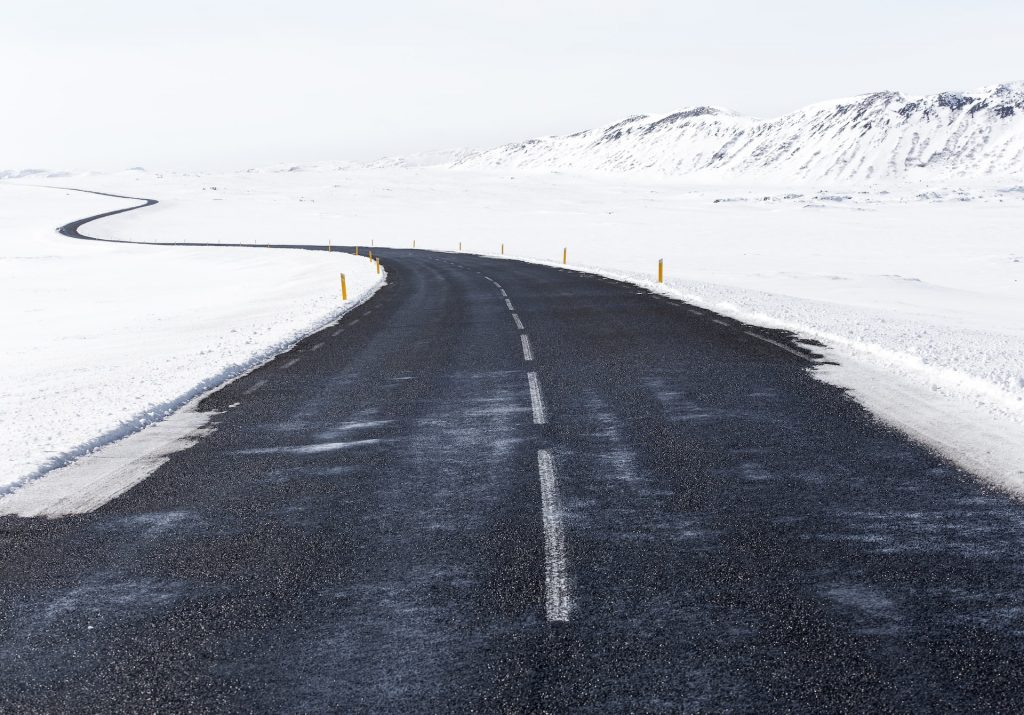 How far is the Diamond Circle from Reykjavik?
The Diamond Circle starts about 10.5 hours (without stopping) from Reykjavik heading counterclockwise on the Ring Road route. We recommend going this way as it will give you an opportunity to also enjoy other attractions along Route 1 Ring Road to make your trip even more worthwhile. If you solely want to explore the West and Northern areas of Iceland, then you can drive clockwise out of Reykjavik and reach the start of the Diamond Circle in about 6.5 hours.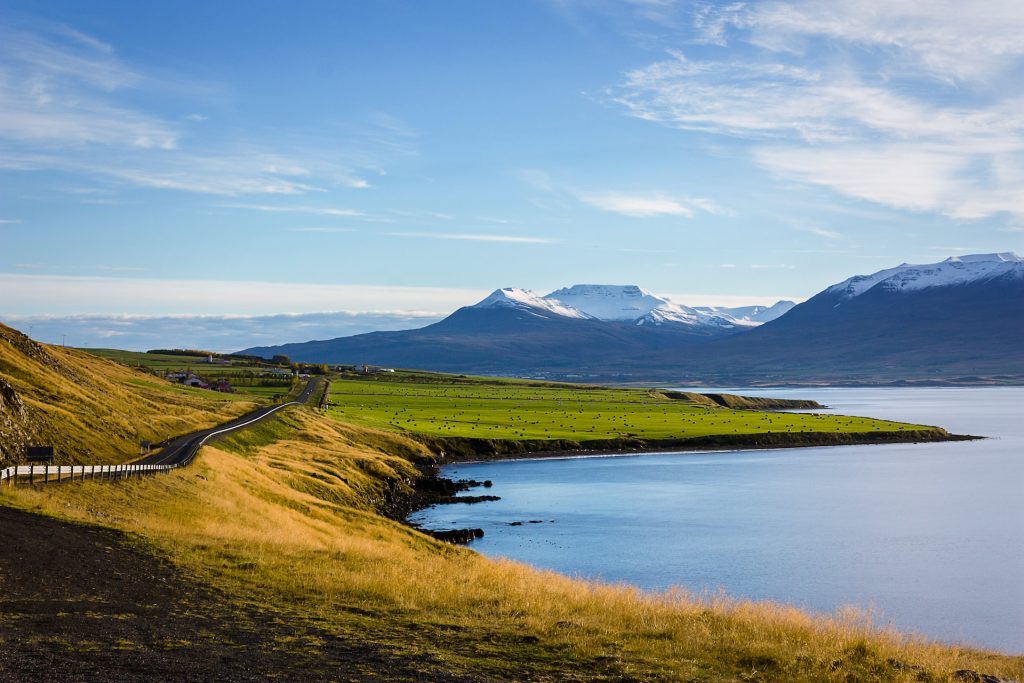 Top 5 Iceland attractions in the Diamond Circle
There are numerous sights and attractions along the Diamond Circle route, but these are the top 5 that you don't want to miss.
1. Lake Mývatn and surroundings
Lake Mývatn, or "Lake of Midges," and the area around it were formed during a lava eruption that happened about 2,300 years ago. The area still shows intriguing signs of volcanic activity even today.
It's called the "Lake of Midges" because the 37 kilometres² (14 sq miles) lake is covered with so many midges during the summer months that the tourists that visit have to wear face nets (keep that in mind if you're visiting during the summer).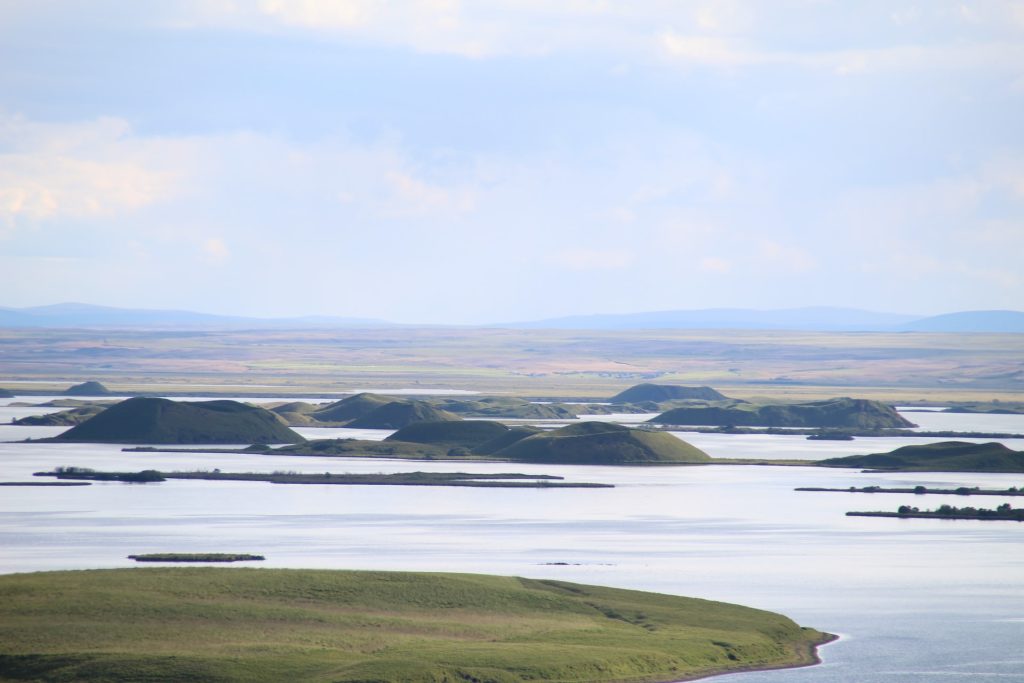 Although Lake Mývatn is the most popular attraction in the area, there are some spots to see close by. You'll find the Námaskarð geothermal valley, located at the base of Mt.Námafjall, with red sand, huge craters, and pillars of steam that make it look like a scene from the surface of Mars.
Then there's Dimmuborgir, also known as the Dark Forest, which has had its picturesque rock formations featured in the hit TV show "The Game of Thrones." Plus, it's rich in Icelandic myths of its own.
In the southern part of the Lake Mývatn area lies the Skútustaðagígar Pseudocrater, which is a haven for Icelandic birds. It's also where you'll find the Lake Mývatn warm spring baths for those who want to take a relaxing dip in the warm waters of Iceland.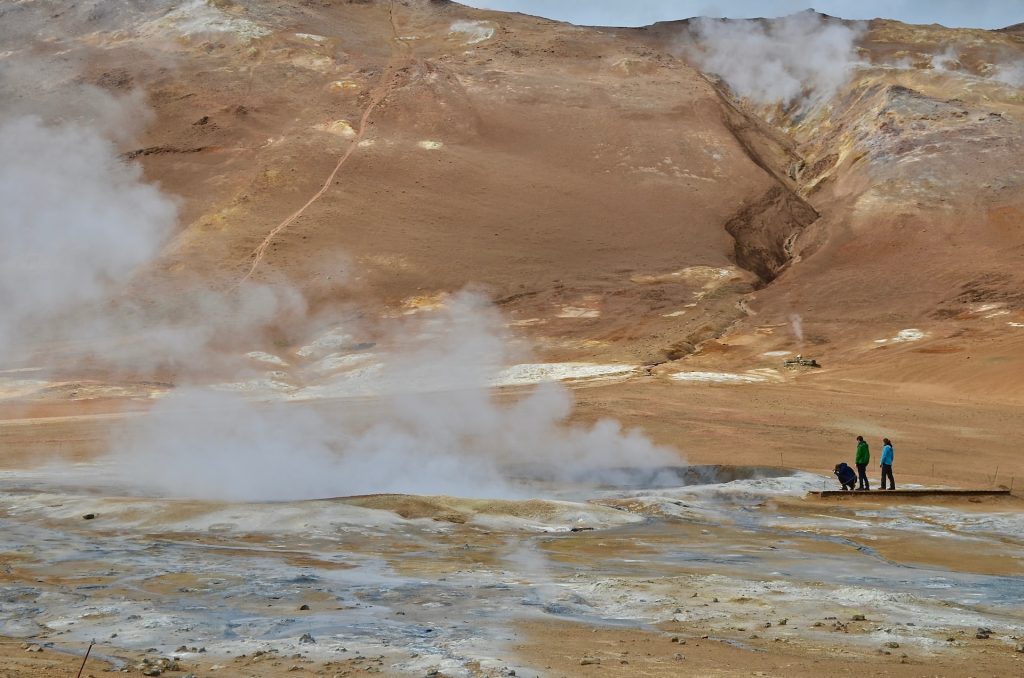 2. Dettifoss Waterfall
With 500 cubic meters of water pouring over the edge of the Dettifoss Waterfall per second, it's one of the most powerful waterfalls in the world. Located in Vatnajökull National Park, the waterfall is 45 meters high and 100 meters wide, with a 34-kilometre hiking trail going around its canyon.
Another of Iceland's breathtaking views to appear on the big screen, Dettifoss is featured in the 2012 Sci-fi movie Prometheus with its iconic roar and dramatic spray fitting perfectly into the backdrop of the thriller.
There are other waterfalls in the National Park canyon as well, such as the Selfoss, Hafragilsfoss, and Réttarfoss. But the Dettifoss is by far the most impressive.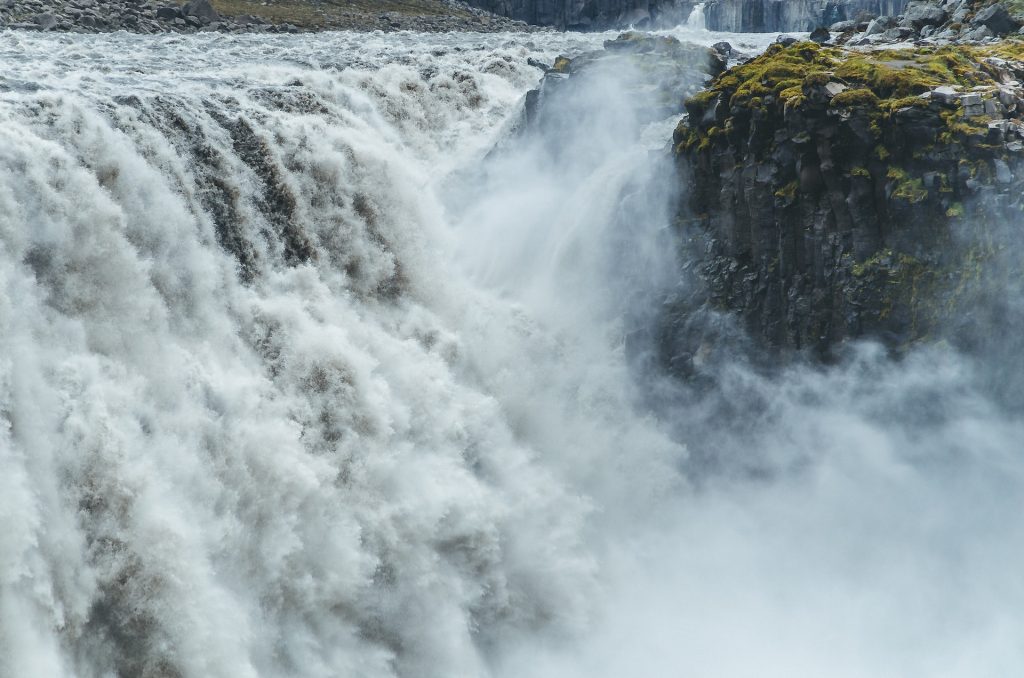 3. Asbyrgi Canyon
Shaped like a horseshoe, the Asbyrgi Canyon is also part of the Jökulsárgljúfur National Park but is located in the Öxarfjörður region. It's covered in a thick luscious forest that encompasses most of its 3.5 kilometres (2.2 miles) length and 1.1 kilometres (0.7 miles) width. The canyon also features a 100-metre-tall cliff that gives it its distinct horseshoe shape, which borders the forests below it.
Asbyrgi Canyon is surrounded by Icelandic folklore. It's believed to have been formed not by seismic shifts in the ground but by a mythological creature called Sleipnir, which is Odin's eight-legged horse. As Iceland is a deeply mythological place, you're more likely to hear locals give this story as Asbyrgi's origin, although many science buffs might be quick to disagree.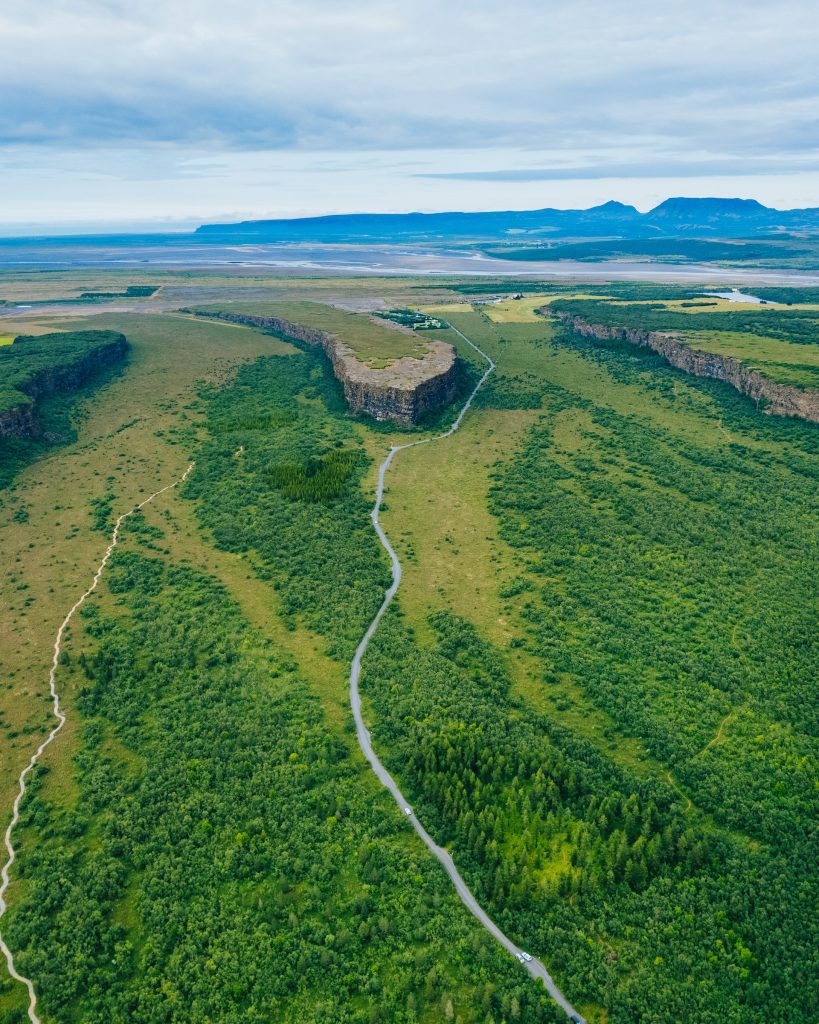 4. The Town of Husavik
The star of the motion picture Eurovision Song Contest: The Story of Fire and Saga, Husavik, was also an inspiration for the title song featured in the movie.
When you get to visit Husavik, you'll quickly figure out why it was inspirational to the movie directors. It's a town of buzzing Icelandic cultural life, with lots for tourists to do. It's a great representation of Icelandic life, and if you enjoy wildlife, then you'll love the chance to see the puffin and whale colonies.
Called the "The Whale Capital of Iceland", Husavik is home to 23 species of whales, as well as the whale museum that features a skeleton of a Blue Whale that is 22 metres long. Husavik also has other museums centered around photography, art, culture, and Icelandic history, so when you're done wildlife spotting, you can explore those too!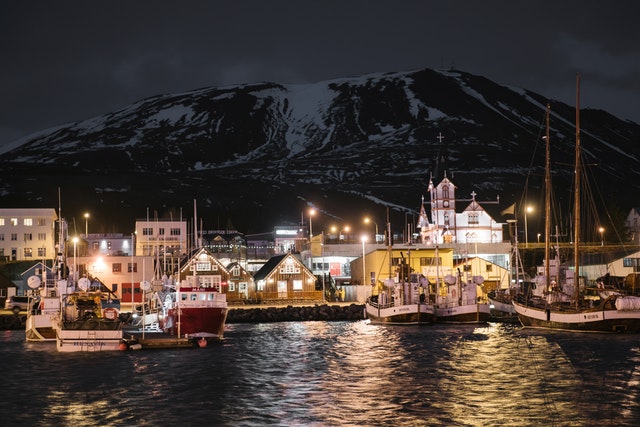 5. Goðafoss Waterfall
The Goðafoss Waterfall contains two of Iceland's most iconic attractions, a magnificent 12-meter-high waterfall and one of the best chances to see the Northern Lights at night. This is perhaps why the waterfall and its surroundings are among the most visited and photographed places in the whole of Iceland.
The 30-meter-wide waterfall is also significant in Icelandic history as the final resting place of Norse god sculptures after the country officially switched over to Christianity more than a thousand years ago. And that it how it got the nickname, The Waterfall of The Gods.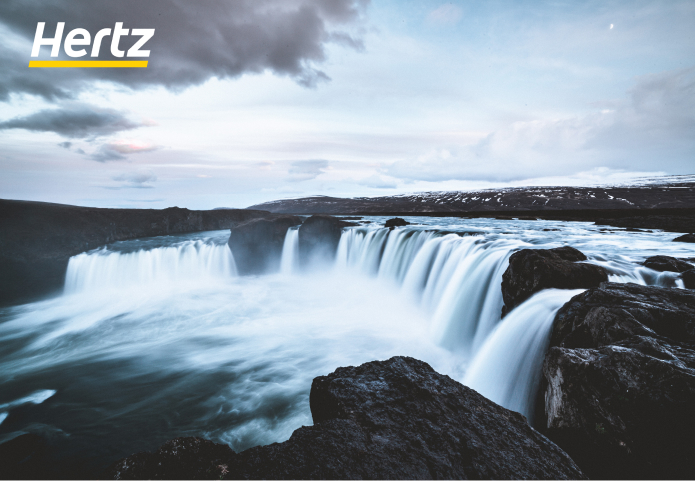 The best time to drive on the Diamond Circle
Without a doubt, summer is the best time to drive the Diamond Circle Iceland. In the summer, you'll enjoy the best weather and road conditions in Iceland. The temperatures are mild – not too hot and not too cold, making outdoor activities enjoyable. Summer is also the most popular time of year for tourists, so keep that in mind when visiting popular attractions.
Since fewer roads are closed due to snowstorms, strong winds, and rain, you'll have a better chance of visiting every place on your list. Plus, you'll have more time to take in the sights since the daylight hours are the longest during the summer months.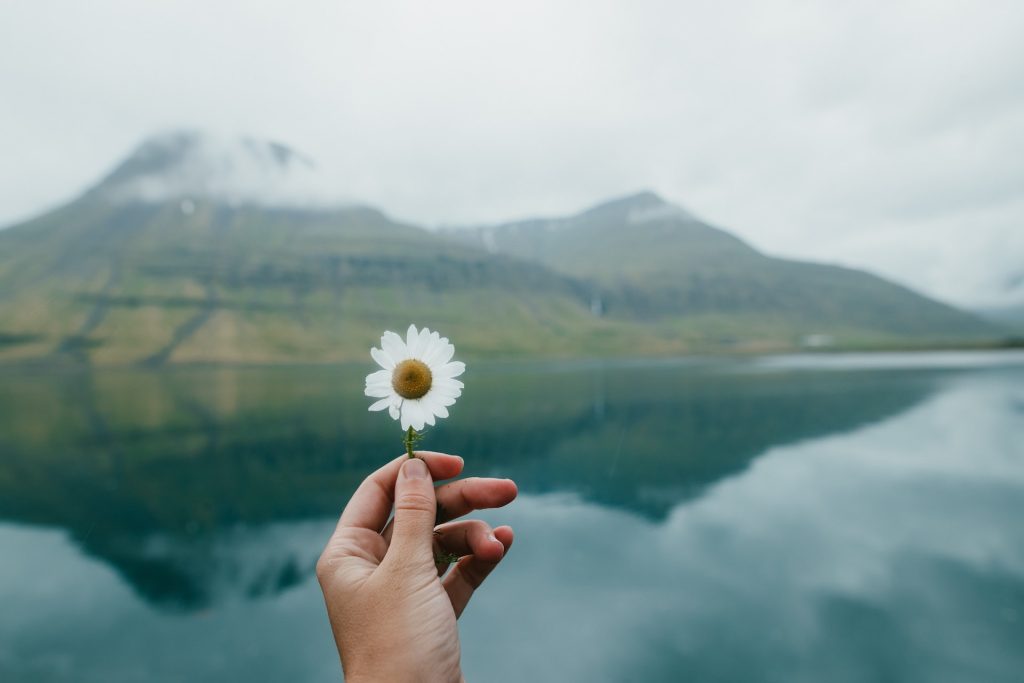 Can I drive the Diamond Circle in Iceland in the winter?
That doesn't mean you can't also visit during the winter. If you're careful and properly geared up, you can also make the most of the winter months in Iceland by driving through the Diamond Circle.
However, you won't be able to move as quickly as you would during the summer. Roads are more prone to accidents and closures in the winter because of the more extreme weather conditions. Plan to spend more time on the Diamond Circle during the winter by making your trip two days long.
There are advantages to travelling to Iceland during the winter as well. Prices are generally cheaper for food, flights, accommodation, and rental cars, and you'll have the best chance to see the Northern Lights.
If you do decide to visit during winter, remember that the weather will be unpredictable, and you'll need to check weather and road updates before embarking on your journey. Ensure you get the right kind of car for winter roads, and get ready to be flexible with your plans.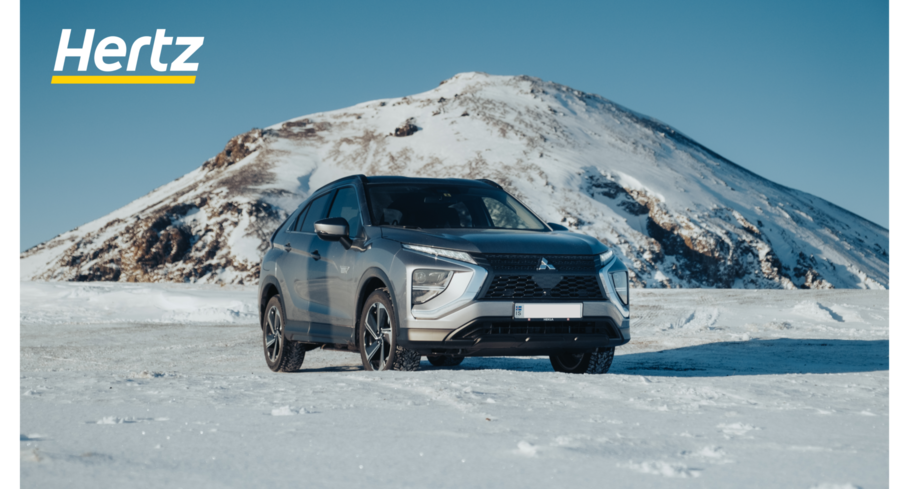 Where should you stay?
The Lake Mývatn area is the best to stay over during your self-drive trip. It has a lot of viable accommodation options and is centrally located on the Diamond Circle route. This makes it the perfect area to stay if you intend to spend longer than a day on the tour. Remember to book your accommodation in advance of your visit, and don't forget that you are required by law to stay on a camping site if you're driving a campervan.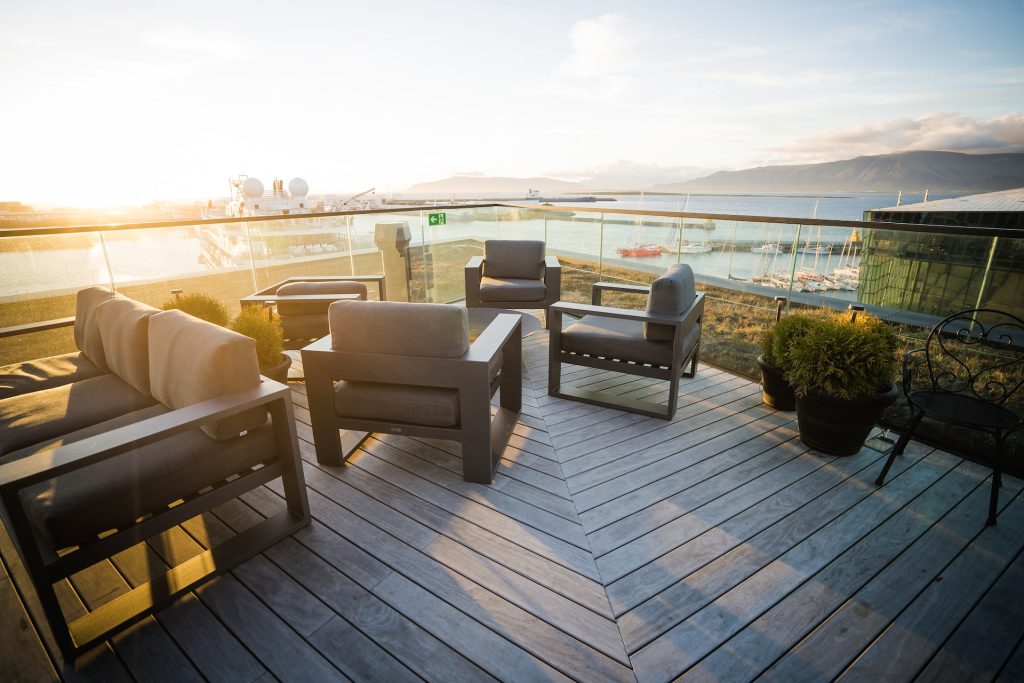 How much is the Diamond Circle? Is it free?
There is FREE to drive the Diamond Circle, apart from a toll that's applicable when driving on Route 1 to or from Akureyri. Other than that, the Diamond Circle is free. And the only things that will cost you are your rental car, fuel, and entry to some (not all) of the attractions on the tour.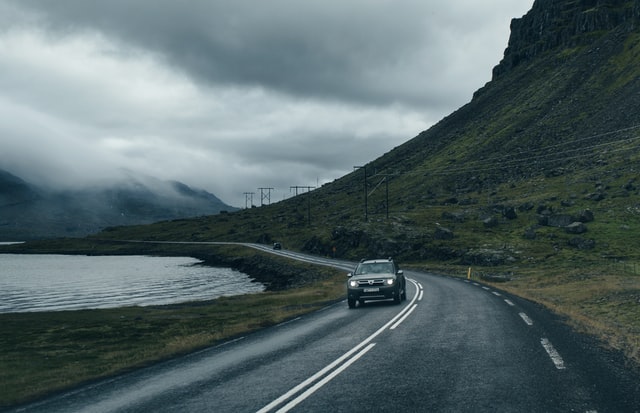 Final travel tips
Now that you're convinced to visit Iceland's Diamond Circle, there are a few safety tips that you should take note of when you visit the area or any other part of Iceland.
First, and perhaps most importantly, ensure you book as many aspects of your trip in advance. This includes flights, accommodation, and rental vehicles. This will help you get great prices and deals and ensure you don't end up stranded.
Be flexible with your plans, as the weather in Iceland can turn on a dime, which will require you to change your plans. To keep up with the weather conditions, check vedur.is before you head out.
Unusual weather can cause major changes to road conditions and status when in Iceland, so check road.is as well before you move from place to place.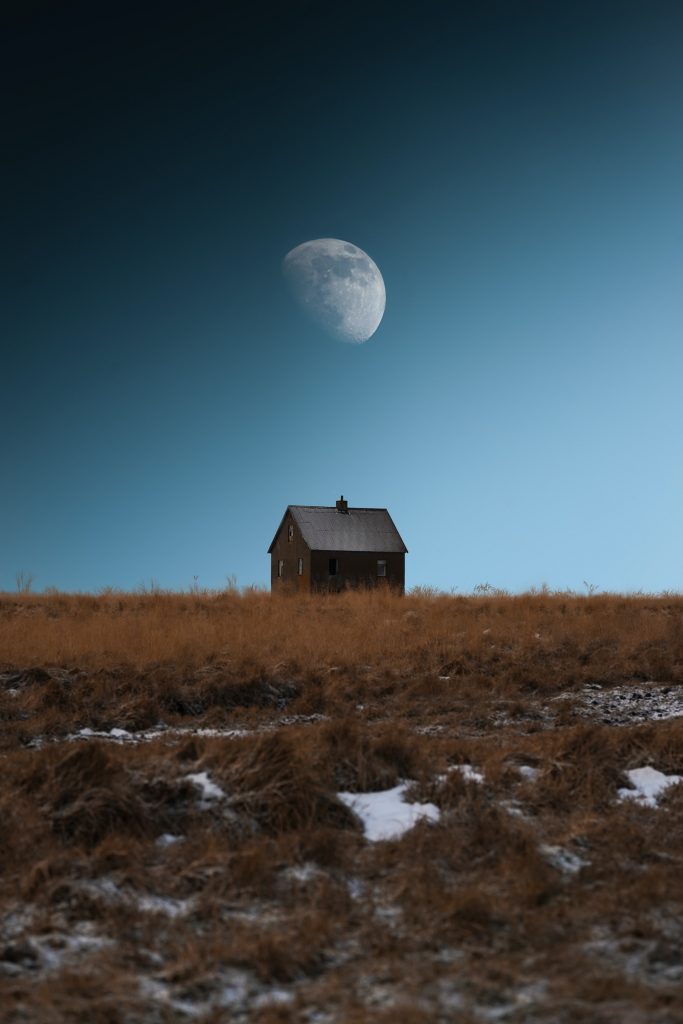 Iceland Diamond Circle travel tips
Now that you know everything there is to know about a trip to Diamond Circle in Iceland, you can confidently book your trip. Don't forget that you can book a rental car ahead of your trip on hertz.is. This will come in handy, especially during the peak summer period and will allow you to pick up your rental car right at the airport.
If you need any help deciding on what vehicle to go with, do not fear, we're always ready to help with some advice. Just send an email to hertz@hertz.is to get started.