With Icelandair offering free stopovers in Iceland of up to seven days, there's never been a better opportunity to explore the land of fire and ice. But with so many things to see, is it really worth visiting on a short trip? Absolutely! Although many Iceland itineraries require one to two weeks to complete, it definitely possible to see some of Iceland's top attractions in as little as 3 days.
While it may seem limited, three days can still provide you with a memorable adventure. Renting a car is highly recommended as it gives you the freedom and flexibility to explore the country at your own pace without being constrained by tour schedules. In this ultimate travel guide, we will provide you with a suggested 3 days in iceland itinerary, along with practical tips to make the most of your trip.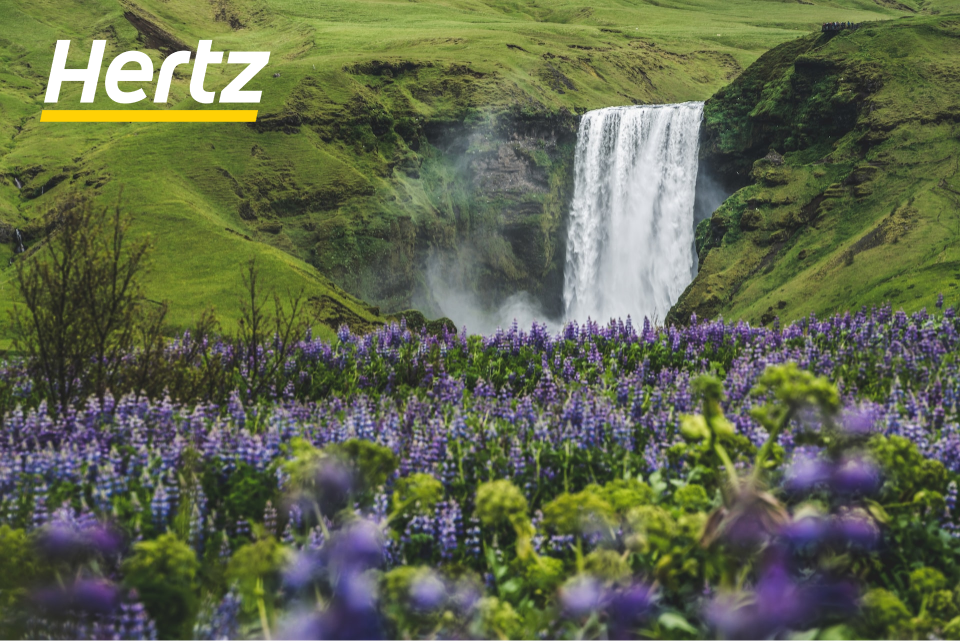 Table of content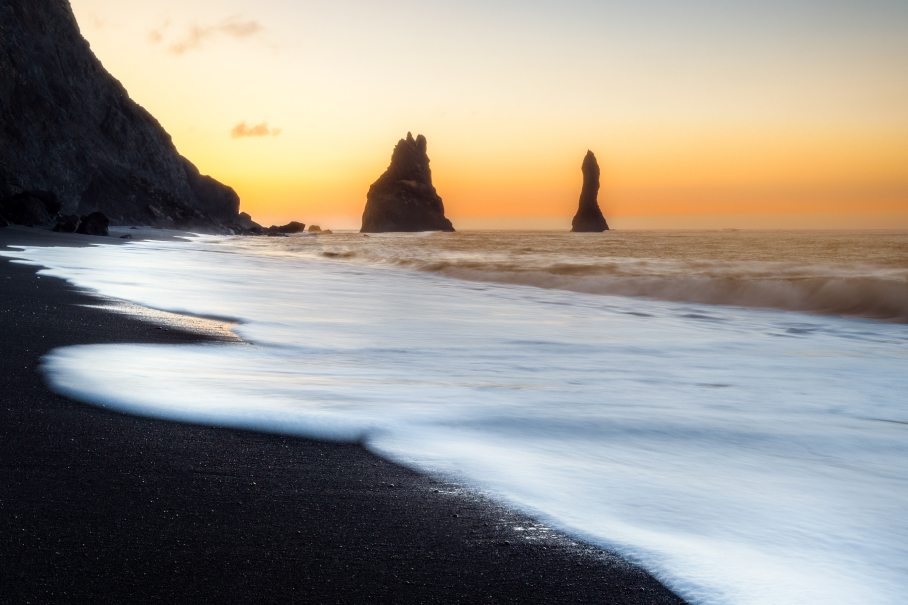 Is 3 Days Enough in Iceland?
Realistically, three days won't be enough to explore everything that Iceland has to offer. That being said, it can still be an incredibly fulfilling experience, with many top attractions located less than a few hours from KEF airport and Reykjavik.
In this limited time frame, you'll have the opportunity to visit a few awe-inspiring locations and explore the vibrant capital city, Reykjavik. Keep in mind that this itinerary is designed for those who are looking for a brief glimpse of Iceland or are stopping over in the country on their way to another destination.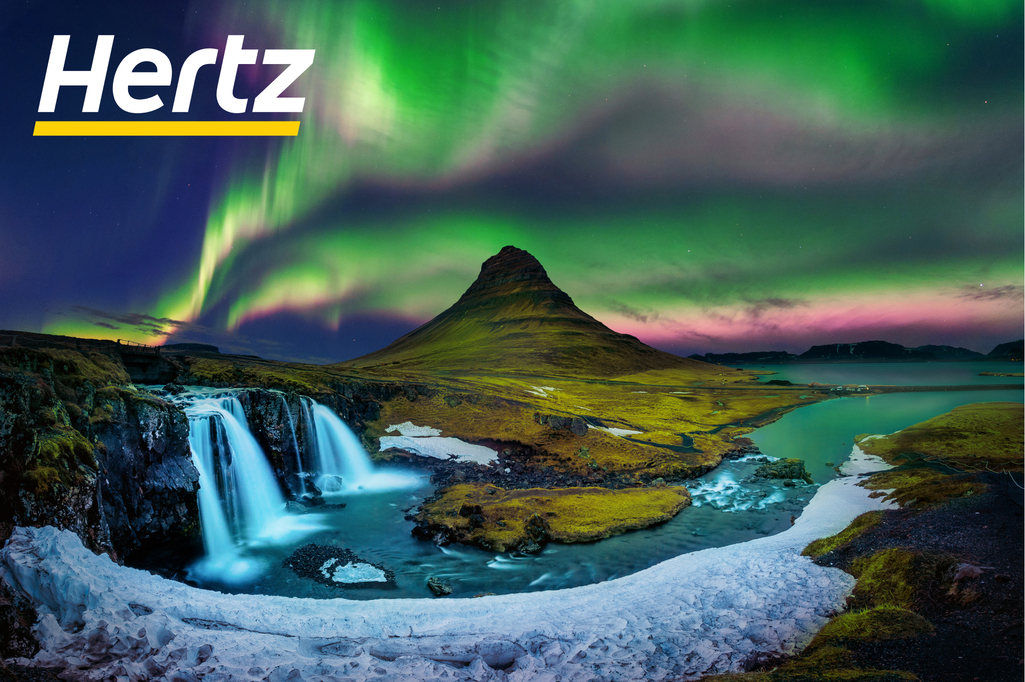 Day 1: Visit the Blue Lagoon and Reykjavik
Your Icelandic adventure begins as you arriving in Iceland at Keflavik Airport. Pick up your rental car directly in the arrivals hall of the airport at the Hertz desk to maximize the time you have in the country. On your way to Reykjavik, take the opportunity to visit the famous Blue Lagoon, which is approx 15 minutes away from the KEF airport.
This geothermal spa is a rejuvenating experience like no other, with warm mineral-rich waters heated with geothermal energy and surrounded by volcanic landscapes. Take a dip in the milky-blue waters that are known for their healing properties, and try a natural silica mud mask to rejuvenate your skin.
The Blue Lagoon also features a sauna, steam bath, and relaxation areas to unwind and soak in the tranquil ambience. You can also choose to visit Iceland's newest geothermal spa, Iceland Sky Lagoon, which is located in Reykjavik. It provides a similar experience but with views over the ocean rather than the lava fields.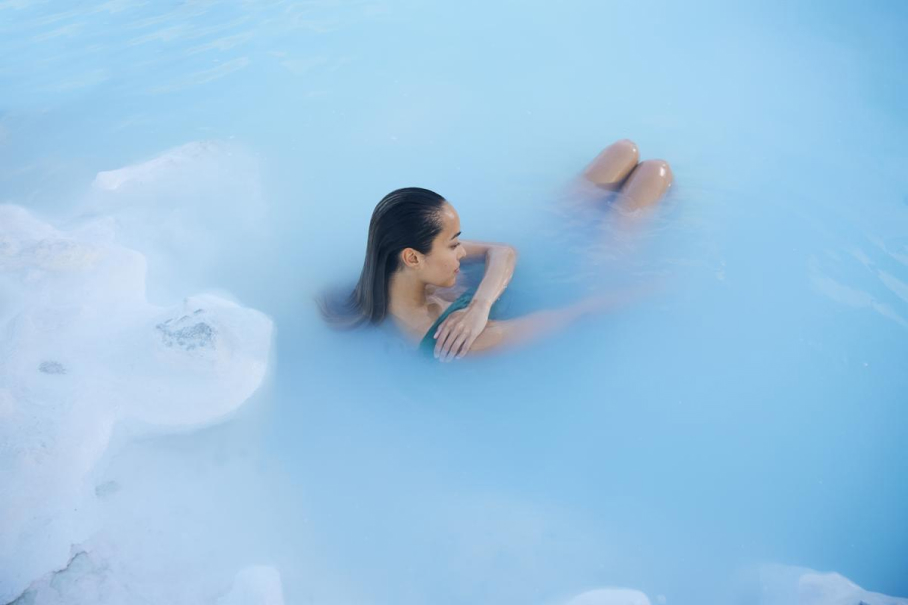 You'll only need a few hours at the Blue Lagoon and can then make your way to Reykjavik, the capital city, which is only 30 minutes to 40 minutes away from Blue Lagoon. Reykjavik is a vibrant and compact city with a lively arts scene, charming streets, and a unique blend of modern and traditional architecture. Spend the rest of the day exploring the city and its unique attractions because there is a lot to see!
Don't miss the iconic Hallgrimskirkja church, where you can take an elevator to the top for panoramic city views. Visit the Harpa Concert Hall, a famous architectural wonder that hosts various cultural events, or explore the exhibits at Reykjavik City Hall, which provide insight into the city's history and culture.
If you enjoy shopping, make sure to head to Laugavegur, which is the main shopping street in Reykjavik and also one of the oldest streets in the city. Here you can browse boutiques, vintage shops, restaurants, and bars. You'll also find the one-of-a-kind Icelandic Phallological Museum dedicated to the study and presentation of male genitalia.
If you are arriving early, you can also consider to join a whale watching tour from the old harbor of Reykjavik or a northern lights tours denaturing from Reykjavik during the Iceland northern light season.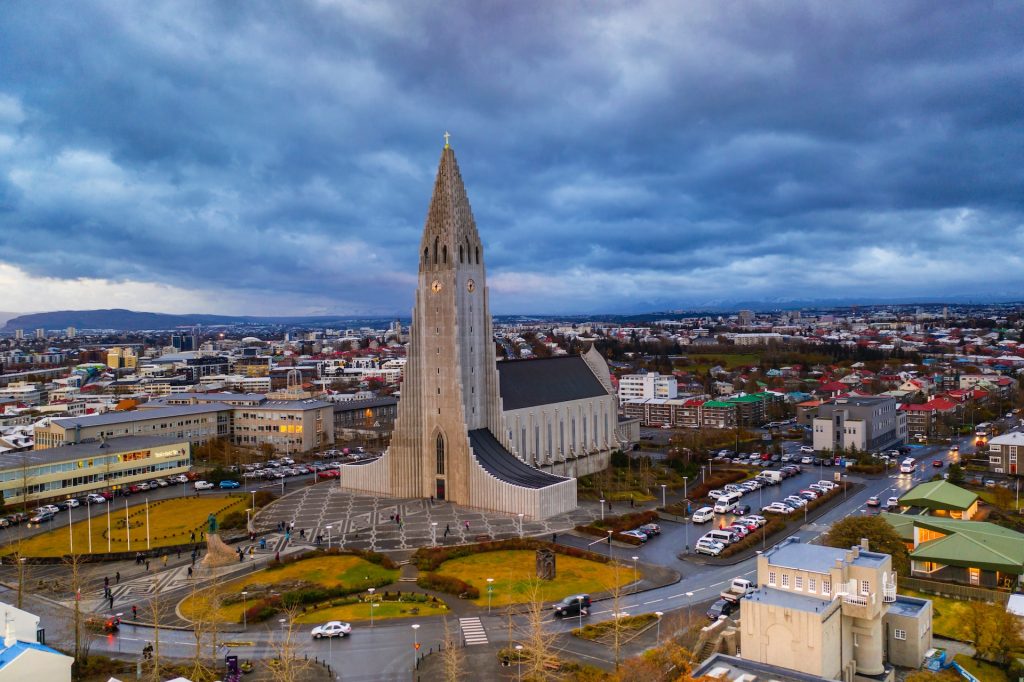 Day 2: Golden Circle OR South Coast
For your second day, you have two options: the Golden Circle or the Iceland South Coast itinerary.
The Golden Circle tour
The Golden Circle route is a classic Icelandic itinerary that includes three must-visit sites: Thingvellir National Park, the Geysir Geothermal Area, and Gullfoss Waterfall. The route is about 230 kilometres (140 miles) in length and takes about 3 hours to drive, but you'll want to give yourself extra time to explore the attractions.
Thingvellir National Park is not only a UNESCO World Heritage site but also a place of historical and geological significance. Here, you can experience the rift between the North American and Eurasian tectonic plates in Iceland and even walk between the continents. The park features stunning lava fields, with ravines that have been filled by crystal clear glacier meltwater.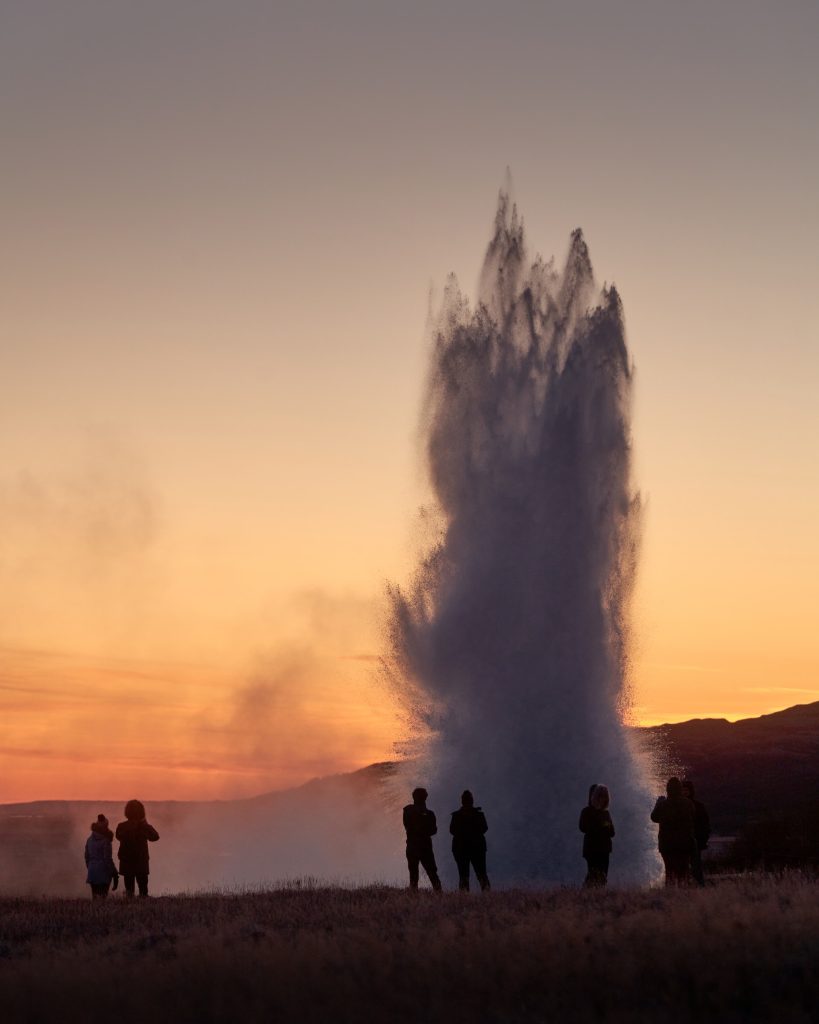 Next, head to the Geysir Geothermal Area, home to the famous Strokkur geyser. Strokkur erupts every few minutes, shooting boiling water high into the air. You can also explore the surrounding geothermal features, such as bubbling mud pots and steam vents.
Finally, visit Gullfoss Waterfall, known as the "Golden Falls." This powerful two-tiered waterfall drops into a narrow canyon and offers some great opportunities for impressive photographs.
In addition to these natural wonders, there are optional activities and stops that can enhance your experience. You can try snorkelling in Silfra, a crystal-clear fissure between tectonic plates, or taking a dip in the Secret Lagoon, a hot spring pool surrounded by nature. For adrenaline junkies, snowmobiling on Langjokull Glacier is an exhilarating option.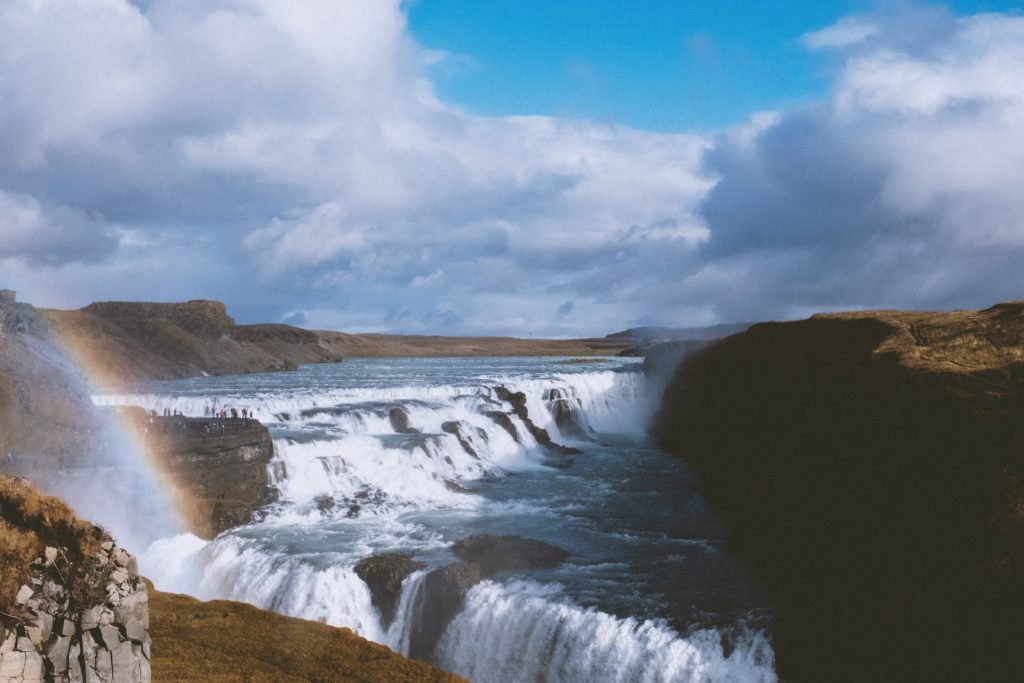 The South Coast
If you choose the South Coast route, you'll embark on a journey towards the southern part of Iceland, the charming town of Vik, known for its beautiful REynisfjara black sand beache. The South Coast route is around 320 kilometres (200 miles) in length, starting at the town of Selfoss and ending at the Jökulsárlón Glacier Lagoon. That said, since your time is limited on this trip, we would only advise going as far as the town of Vik and enjoying time at the attractions along the way.
First, you'll stop at Seljalandsfoss Waterfall, where you can even walk behind the cascading water if the weather permits. Another impressive Iceland waterfall is Skogafoss, with a drop of over 60 meters. Further up the route, you'll find dramatic black sand beaches, including the iconic Reynisfjara Beach with its basalt column cliffs. Don't forget to visit the Dyrholaey Arch, a natural rock formation that offers stunning views of Iceland's southern coastline.
On the South Coast, you can enjoy Icelandic horseback riding, allowing you to participate in the country's equestrian traditions. You can also choose to take a tour into the Katla ice cave, a natural glacier formation featuring black ash trapped within the ice that's been given the nickname 'dragon glass'. If you enjoy hiking, you might also consider joining a guided glacier hike on Solheimajokul. This glacier hike takes about 1 and a half hours, and you'll see giant sinkholes, waterfalls, and blue ice formations.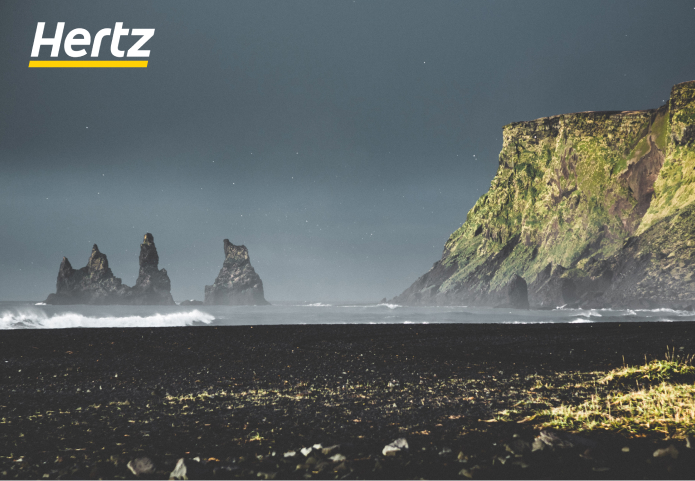 Day 3: Wrapping Up the Trip and Heading to KEF Airport
On the final day of your adventure, if you chose the South Coast route, you'll spend most of the day driving back to Reykjavik and returning your rental car to Keflavik Airport. Take this opportunity to relax, enjoy the scenic views along the way, and reflect on the unforgettable experiences you've had in Iceland.
If you opted for the Golden Circle, day 3 could be a shopping day in Reykjavik to pick up some souvenirs or enjoy some of the local Icelandic food. You could also use this opportunity to visit the Sky Lagoon or Blue Lagoon if you didn't get the chance to on your first day.
Your third day will depend on your flight time, but as long as you picked up your rental car at the airport, you'll save yourself some time by being able to return it to the same spot.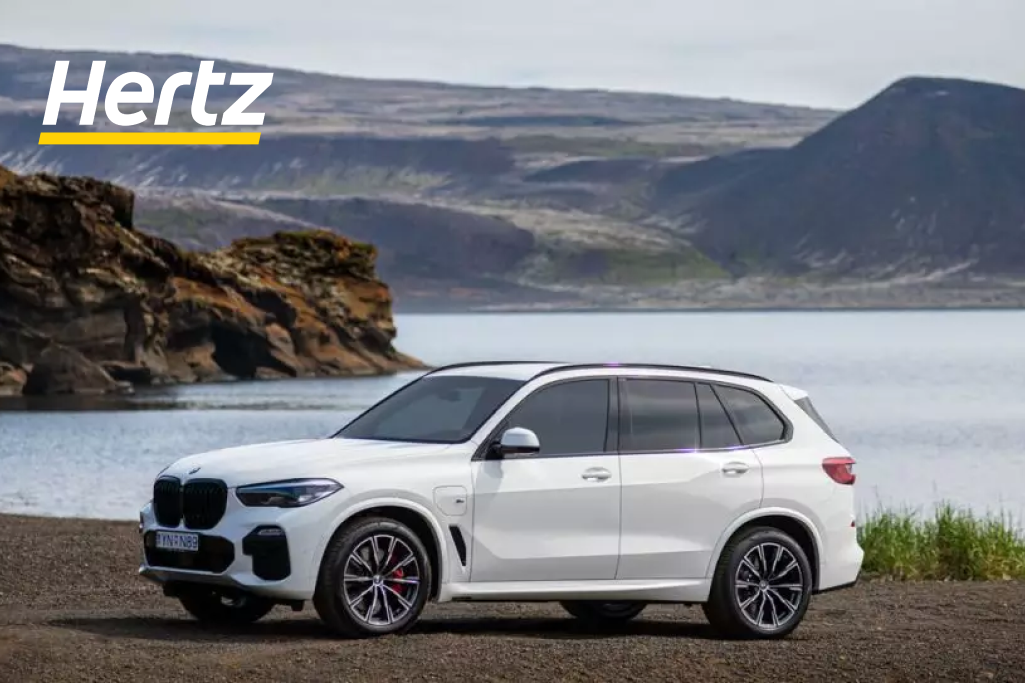 Practical Tips for 3 Days in Iceland
To ensure a smooth and enjoyable trip to Iceland, consider the following tips for 3 days in Iceland:
1. Book a Car in Advance
When planning a trip to Iceland, it's crucial to book your rental car in advance, especially during the peak summer season. This ensures that you have a vehicle ready at the airport when you arrive. You don't want to risk booking a rental car on-site after you land as there may not be availability, which will cost you more time and likely more money as you attempt to find a last-minute option.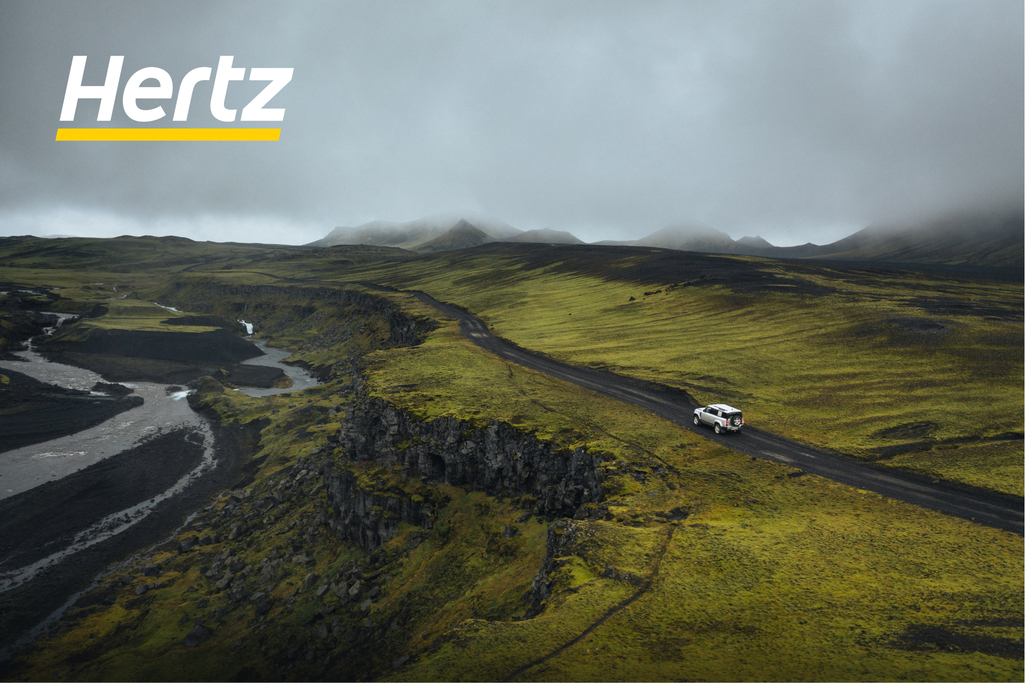 2. Getting Around Iceland by Car
Familiarize yourself with driving in Iceland before your trip. As you're only going to be venturing short distances from the capital, you won't really have to worry about navigating gravel roads or F-roads in Iceland. It's more likely that you'll be sticking to the main Route 1 Ring Road, which is well-maintained and fully paved.
That said, it's still important to understand the rules for driving in Iceland and prepare for the unpredictable Iceland weather conditions the country is notorious for. If you're visiting Iceland in the winter, you'll definitely want to rent a 4X4 vehicle regardless of the route you're going, as roads are slippery and snowstorms are frequent.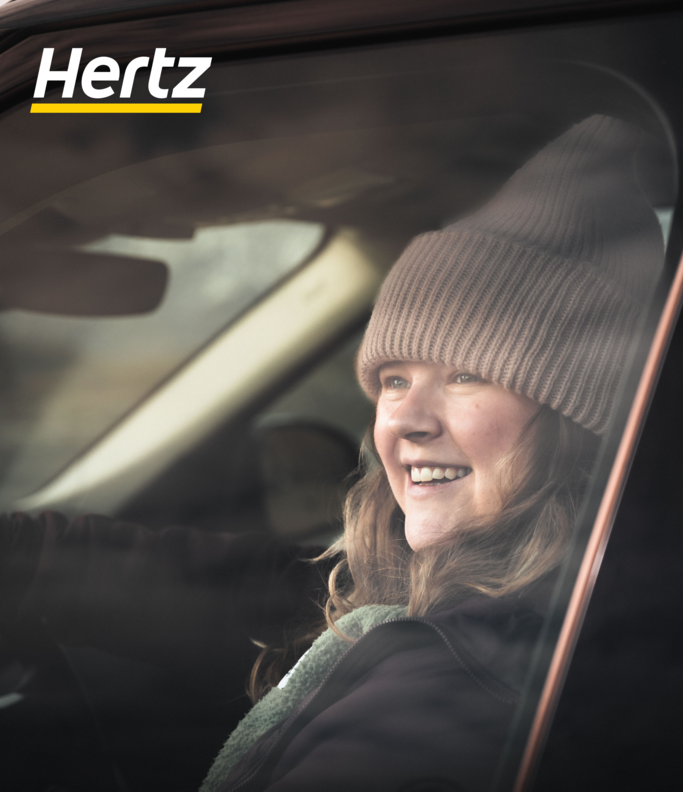 3. Renting a Car Vs. Guided Tours
With limited time between the moment you land in Iceland and the moment you leave, every minute counts. Renting a car gives you the freedom and flexibility to create your own itinerary based on your exact landing time and takeoff time without having to wait around.
Organized tours operate on specific schedules, meaning they are unlikely to start and finish at the optimal time. Having a car gives you the opportunity to spend more time at the attractions you're most interested in, take breaks whenever you want, and adapt your itinerary based on time and energy.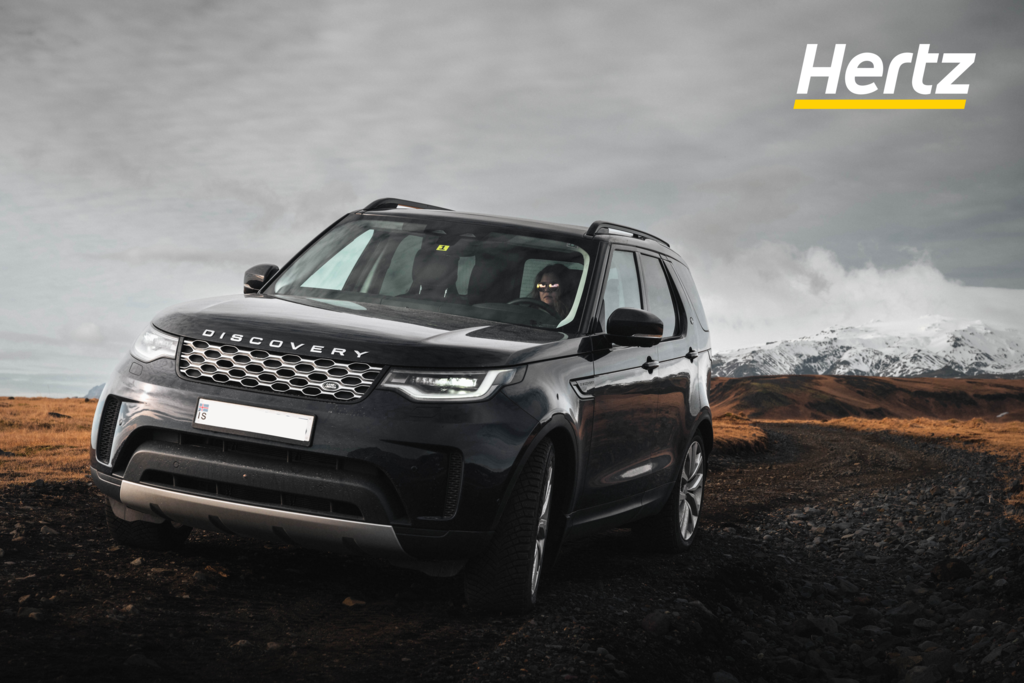 4. What to Pack for a Road Trip in Iceland
Although you may only be spending 3 days in Iceland, it's still important to pack a few key items so that you're comfortable and prepared. Make sure you have warm and waterproof clothing, regardless of the time of year. Bring sturdy, waterproof shoes and layers of clothing to accommodate the unpredictable weather, as Iceland's climate can change quickly. Check out our Iceland packing lists which offer tailored recommendations based on the time of year you're visiting.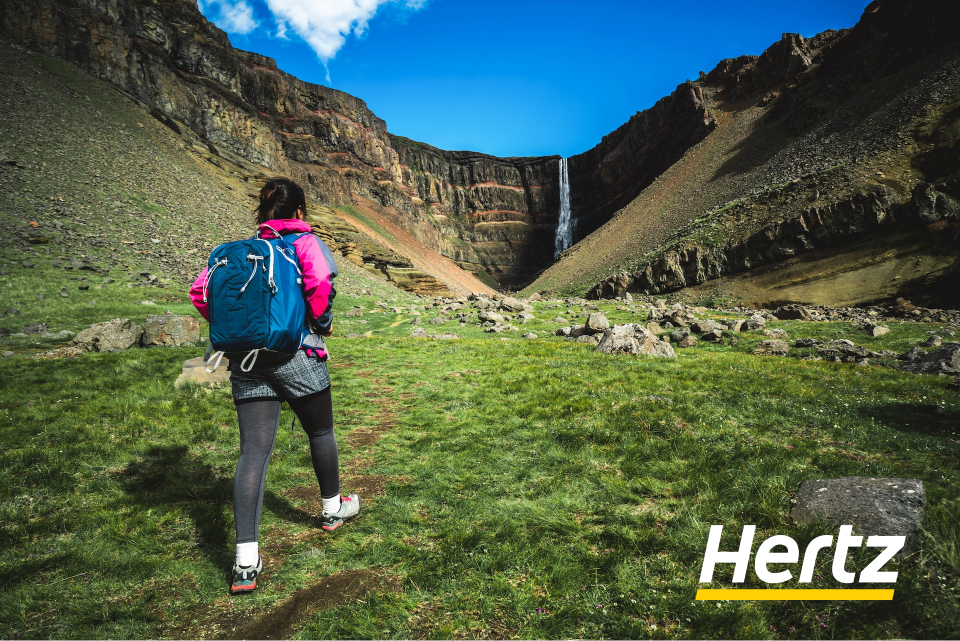 Best Time to Visit Iceland for a Road Trip
The best time to visit Iceland for a road trip depends on your preferences and what you hope to see. The summer months (June to August) offer milder weather, longer daylight hours, and a chance to witness the midnight sun. This period is ideal for exploring outdoors and going on hikes.
However, it's also the busiest time for tourism, and the costs for accommodation, tours and rentals are higher. If you prefer a quieter experience, consider visiting during the shoulder seasons of spring (April to May) and autumn (September to October).
During these times, you can still enjoy all the same activities without the volume of tourists to compete with. It's also more budget-friendly, but the weather can be more variable. Winter (November to March) offers unique winter activities, such as ice caving and glacier hiking, as well as the best possibility of viewing the magical Northern Lights in Iceland.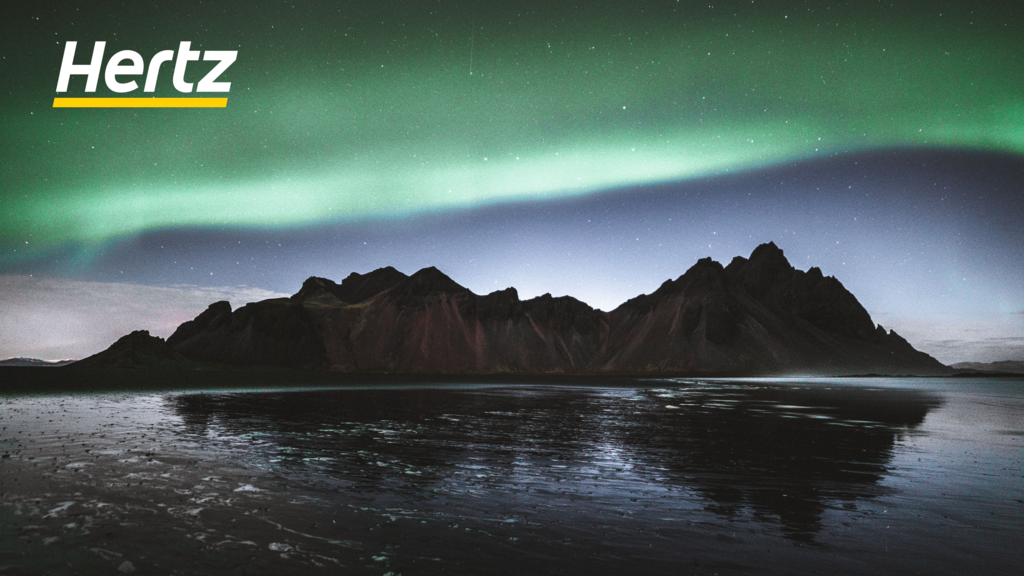 If you are considering to Extend Your Stay in Iceland
If you want to have more time to explore Iceland and visit additional attractions, consider extending your stay beyond three days. With a longer trip, you can venture further and discover more of the country's natural wonders. 5 days in Iceland allows for more in-depth exploration, including visiting Jokulsarlon Glacier Lagoon. And for the opportunity to truly experience the diverse landscapes, unique wildlife, and a full range of things to do in Iceland, aim for 10 days in Iceland.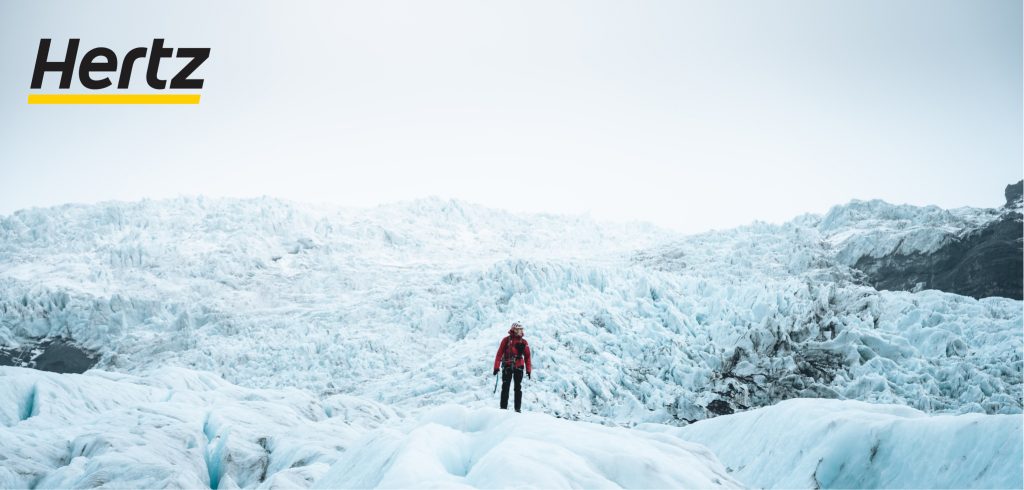 Spend 3 Amazing Days in Iceland
While 3 days in Iceland may be a short timeframe, it's still possible to have an incredible adventure. By following this suggested itinerary and renting a car, you can experience some of Iceland's most iconic attractions, from the wonders of the Golden Circle to the beauty of the South Coast. Renting a car with Hertz Iceland ensures the freedom to explore at your own pace and create unforgettable memories on your stopover in Iceland.