Iceland, the land of fire and ice, is a country that is on many travelers' bucket lists. With so many amazing things to do and see, there is truly something for everyone's interest. From beautiful natural wonders to cultural experiences, whether you're an outdoor enthusiast or a history buff, you've likely considered Iceland as a potential trip destination.
People who visit Iceland have a variety of different reasons for doing so, with some booking 3 weeks or more to travel around the country, and others taking advantage of extended Iceland layovers.
In this article, we will explore the top 15 things that Iceland is known for and some interesting facts about Iceland, so you can build your own list of must-sees for your Iceland adventure.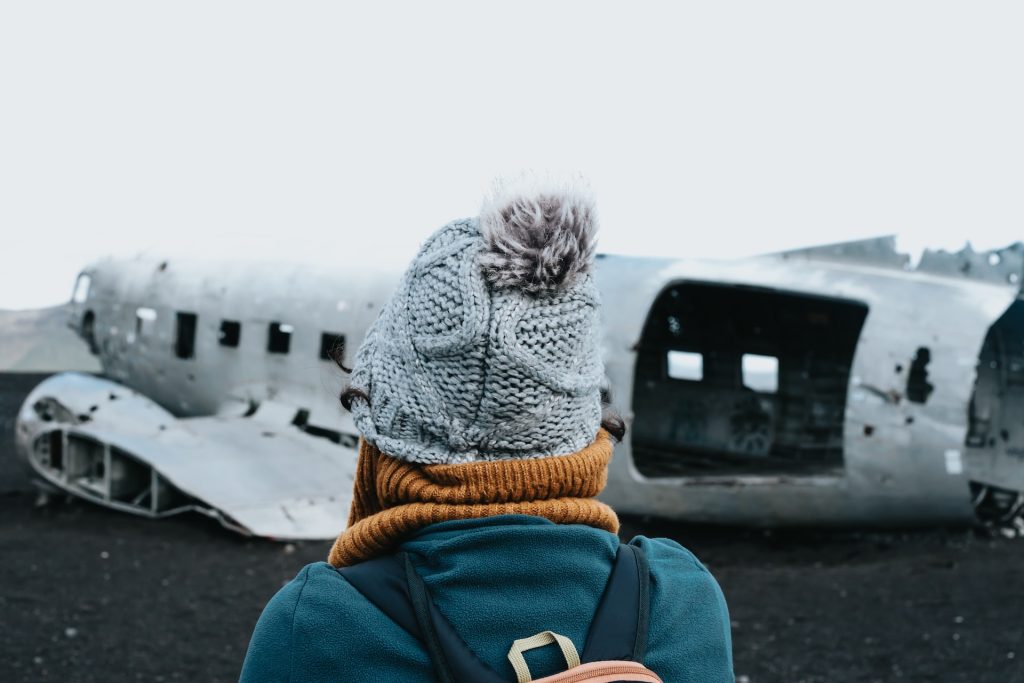 1. Seeing the Northern Lights
When it comes to natural phenomena, the northern lights, or Aurora Borealis, are one of the most sought-after experiences in Iceland. While the northern lights are technically active all year round, they won't be visible during the summer months as there is too much sunlight to see them. The best time to see the northern lights is during the winter months in Iceland, from late September to early April.
To catch a glimpse of the spectacle, head to more remote areas with minimal light pollution, such as The thingvellir national park, the Snæfellsnes Peninsula, or Northern Iceland. Be sure to check the local Aurora forecast via vedur.is and consider joining a guided tour to increase your chances of witnessing this otherworldly display.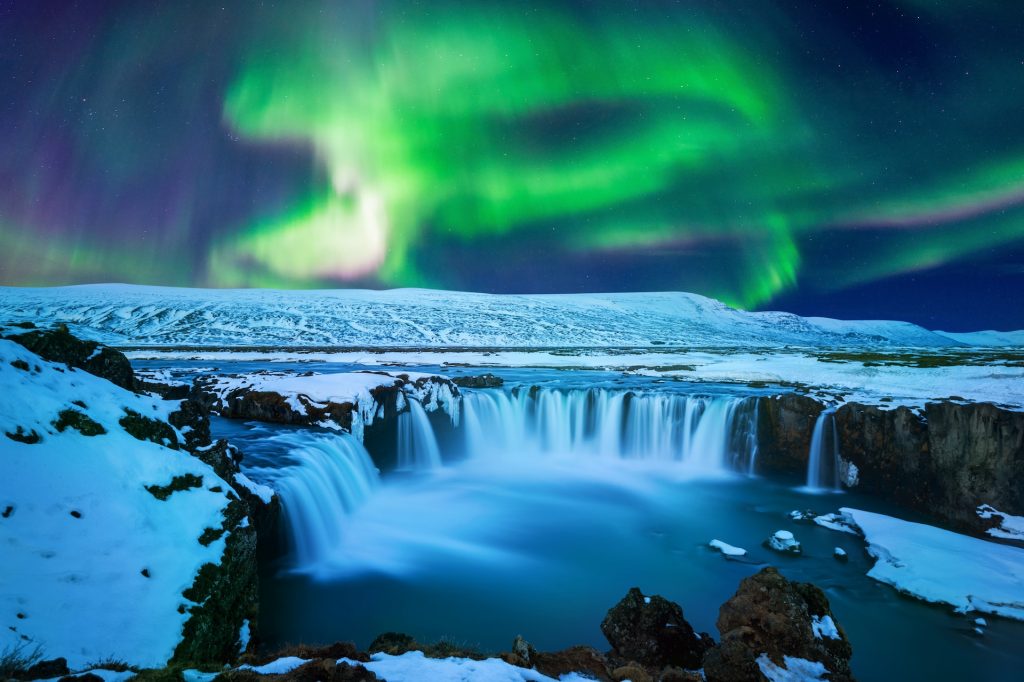 2. The Number of Volcanoes
Iceland is renowned for its impressive number of volcanoes, and these geological wonders play a significant role in shaping the country's landscapes. The island's volcanic activity is part of the Mid-Atlantic Ridge, which runs through the heart of Iceland. Some of the most prominent Iceland volcanoes include Hekla, Katla, Krafla, and the infamous Eyjafjallajökull, which caused air travel disruptions when it erupted in 2010.
Katla is the most active volcano in the country, erupting on average every 50 to 100 years, but the last eruption was in 1918, so it's statistically due for another eruption any time now. You can hike to the summits of some volcanoes, like Hekla, and for an even more up-close encounter, you can descend into the magma chamber itself at Thríhnúkagígur Volcano.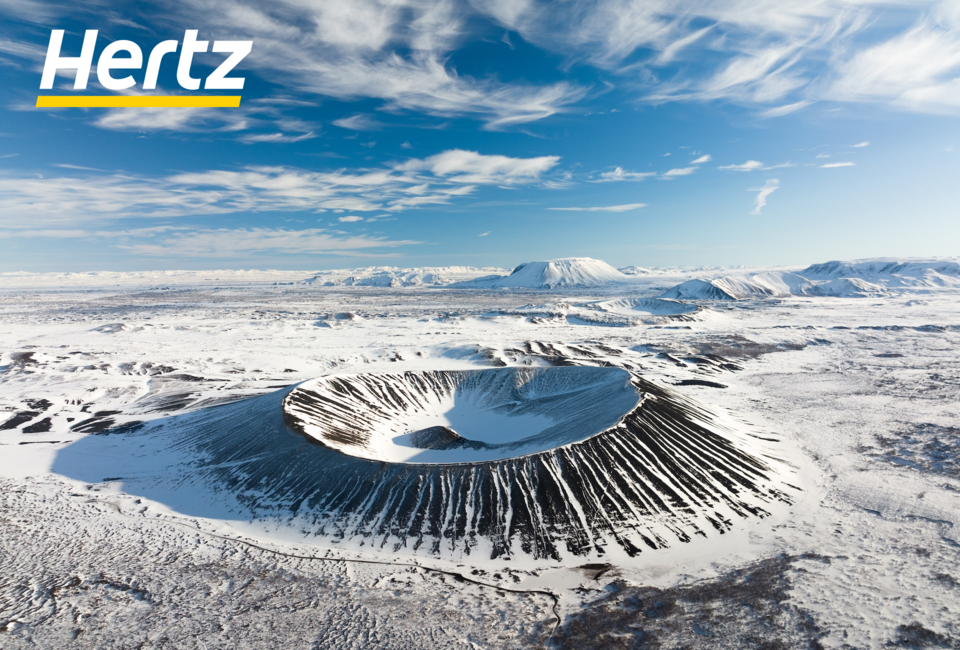 3. Its World-Renowned Waterfalls
Iceland is home to a stunning collection of waterfalls, with an estimated 10,000 waterfalls scattered throughout the country. Some of the most famous Iceland waterfalls include Gullfoss, a mighty double cascade that is part of the Golden Circle route.
kogafoss, known for its impressive width and height, and Seljalandsfoss, which offers a unique experience as you can walk behind the waterfall. Godafoss, often referred to as the "Waterfall of the Gods," and Dettifoss, Europe's most powerful waterfall, are also worth visiting.
Many of the waterfalls are easily accessible along Iceland's Ring Road, and require only short hikes to access. While others are in more remote locations in the highlands of Iceland and may only be accessible during the summer months.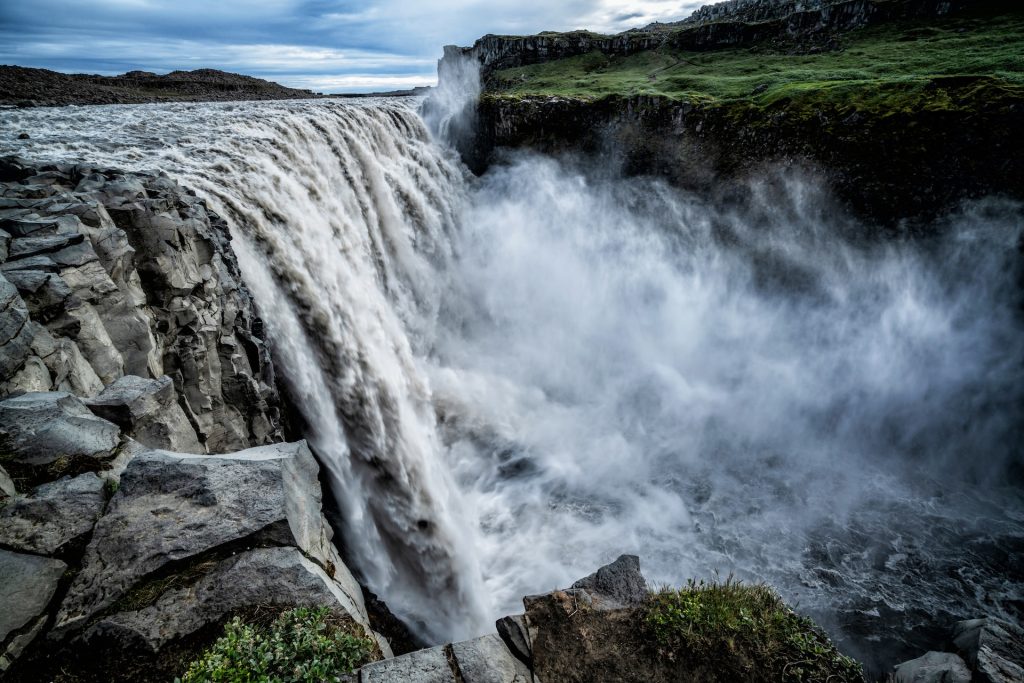 4. The Blue Ice Caves
You've likely seen photos of the stunning blue ice caves in Iceland that can be explored during the winter months when the glaciers are most stable. The most popular ice caves can be found in Vatnajökull National Park, which is one of Europe's largest glaciers. These caves are a mesmerizing shade of blue due to the ice's unique crystal structure.
To explore them, you will need to join a guided tour with a professional guide who understands the movement of the glaciers and how to navigate the caves. You'll also need specialized equipment to keep you safe while you explore the saves.
The caves' accessibility and conditions can vary each year, so it's essential to check with local tour operators for up-to-date information on visiting these enchanting frozen worlds. As the ice melts and refreezes each year the caves are always changing, and this is why you likely won't be able to visit them during the heart of summer as there are added risks.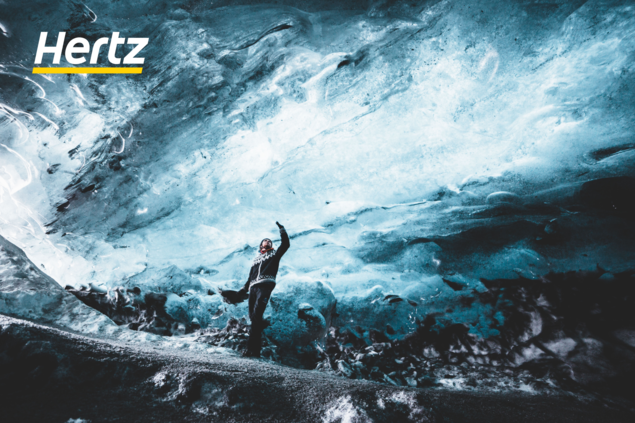 5. The Natural Hot Springs
Iceland's geothermal activity has created a huge number of natural hot springs around the country, which are perfect for relaxation and rejuvenation. The Blue Lagoon in Iceland, located near Reykjavik, is one of the most famous and picturesque geothermal spas in the world. Almost everyone who visits Iceland will make a stop there on their trips because it's so easy to access, and it's often listed as one of the top things to do in the country.
Sky Lagoon is also worth visiting, and it's located in Reykjavik, right on the harbor, offering ocean views, In North Iceland, you'll find the popular Mývatn Nature Baths, which has multiple pools and is sometimes called the "Blue Lagoon of the North" and while there aren't as many hot springs in South Iceland there are some unique options including Landmannalaugar.
These Iceland hot springs are not only soothing but also offer numerous health benefits due to their mineral-rich waters, including improved circulation and skin health. Dive into these soothing pools to unwind and enjoy the therapeutic qualities of Iceland's geothermal treasures.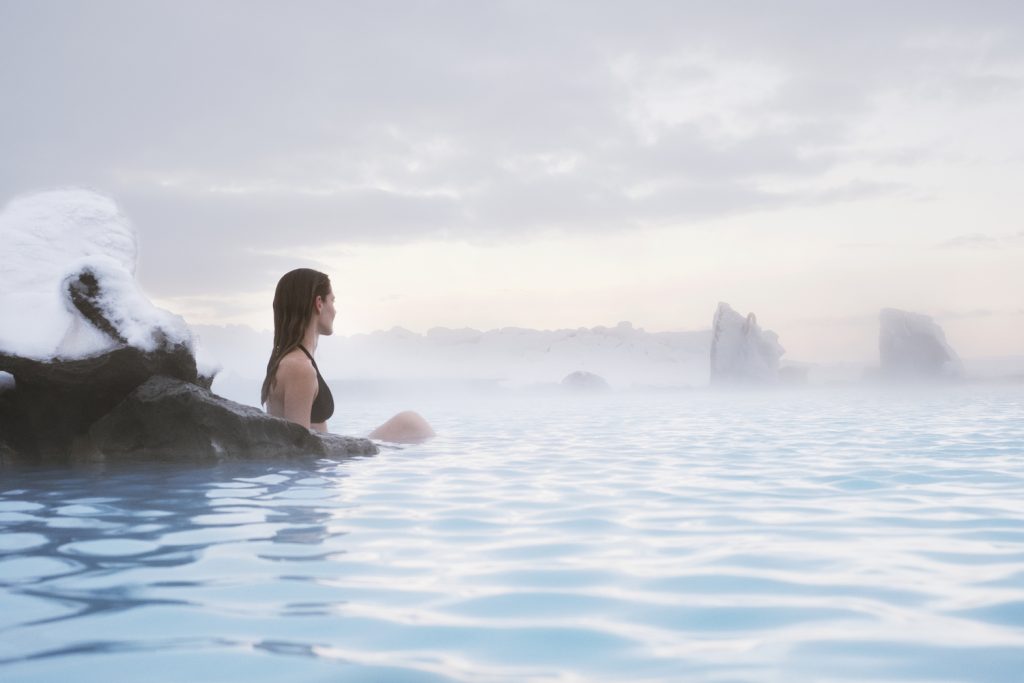 6. Glaciers
Iceland's glaciers are another integral part of its natural beauty. Vatnajökull, one of the largest glaciers in Europe, dominates the landscape in the southeast, covering a whopping 14% of the entire country. Exploring this icy wonderland is an adventure of a lifetime, with opportunities for glacier hiking, snowmobiling, ice climbing, and caving. While there are many viewpoints for you to admire the glaciers along Iceland's main route, you'll have to book a tour in order to explore them up close.
The Jokulsarlon Glacier Lagoon, where icebergs break off from the glacier and drift out into the water, is a mesmerizing sight, with diamond-like chunks of ice ending up on the black sand beach, which is called Diamond Beach. The glacier Snæfellsjökull, located in the Snæfellsnes Peninsula, covers a large active volcano and inspired Jules Verne's book "Journey to the Center of the Earth."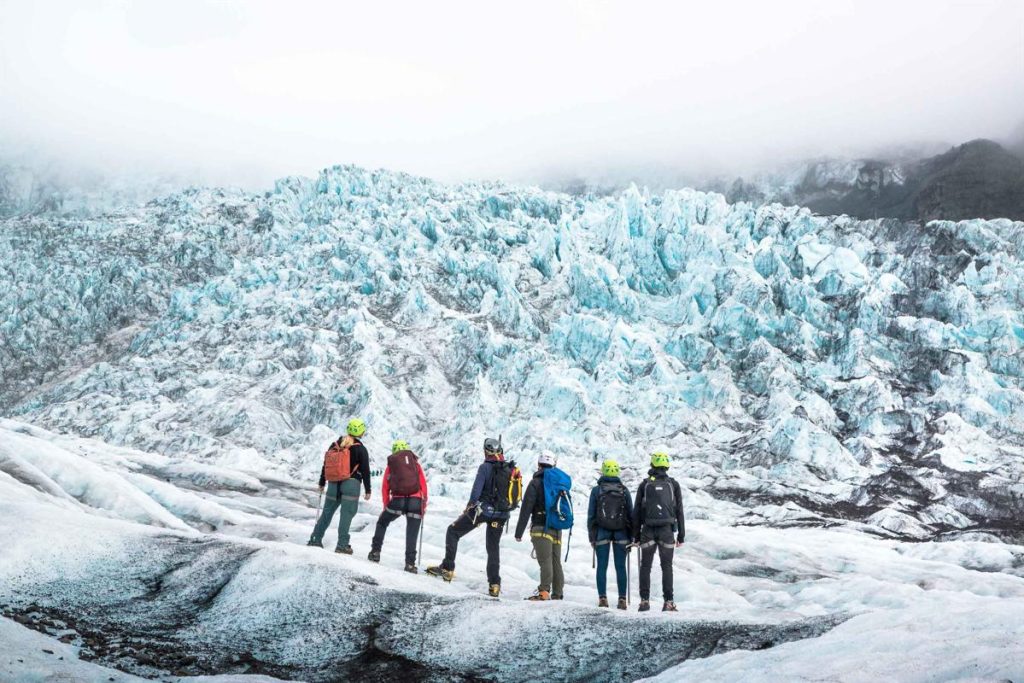 7. Black Sand Beaches
Iceland is famous for its striking black sand beaches, a result of volcanic activity and the island's unique geology. Reynisfjara, located on the South Coast, is perhaps the most renowned black sand beach in Iceland. With its towering basalt columns and dramatic waves, it's a place of both wonder and danger. Be sure to heed local warnings and respect the power of the ocean when visiting these captivating but potentially treacherous locations.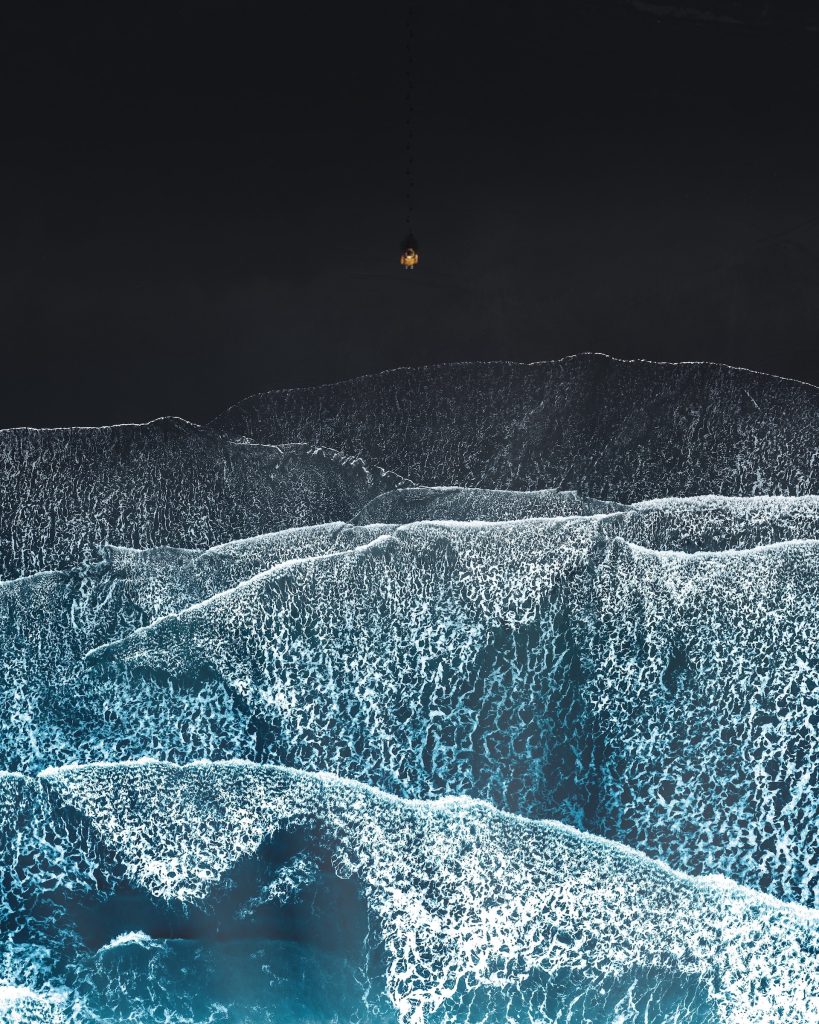 8. Outdoor Activities
Iceland is not a country that you visit if you plan on spending your time indoors. The primary feature that attracts people to the country is its diverse natural landscapes, offering an array of outdoor activities for adventure enthusiasts. Blue Ice caving, an experience that allows you to venture deep inside the glaciers, is an absolute must, but is only available via a guided tour in the winter.
Whale-watching tours in places like Husavik and Akureyri provide opportunities to observe magnificent marine life, including humpback whales. Icelandic horse riding allows you to explore the beautiful landscapes on Icelandic horseback, the unique horse breeds in the world. And not forget to mention,glacier hiking offers a close encounter with Iceland's icy giants.
You can even go snorkeling between the continental plates in Silfra. Whatever your adventure preference, Iceland has something thrilling in store for you.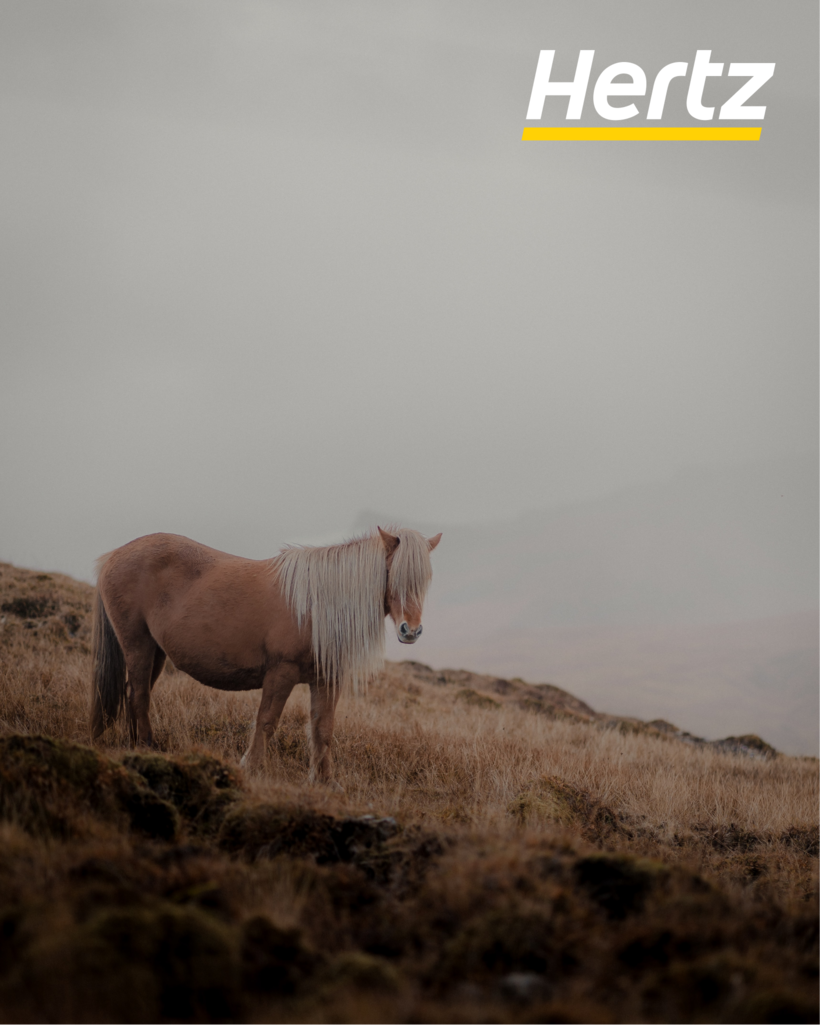 9. Animals and Birds
Iceland's unique ecosystem provides habitats for various wildlife. Whales, including humpback, minke, and orca whales, are frequently spotted around its shores. There are around 12 different species of whales that pass through Icelands waters, and an Iceland whale-watching tour is the best way to catch a glimpse of the gentle giants. Iceland puffins, the charming seabirds, are abundant on the country's cliffs and islands.
The best time to spot them is between April and September, when the puffins come to land to breed. Nearly 8-10 million Atlantic puffins come to Iceland during this time. The best places to spot them are on the West coast at the Látrabjarg birdwatching cliffs, but they can also be seen close by Reykjavik in Faxafloi Bay. You may also have the opportunity to spot an Arctic fox in the Westfjords, and there are many spots to encounter seals basking on the shores of Iceland's coastline.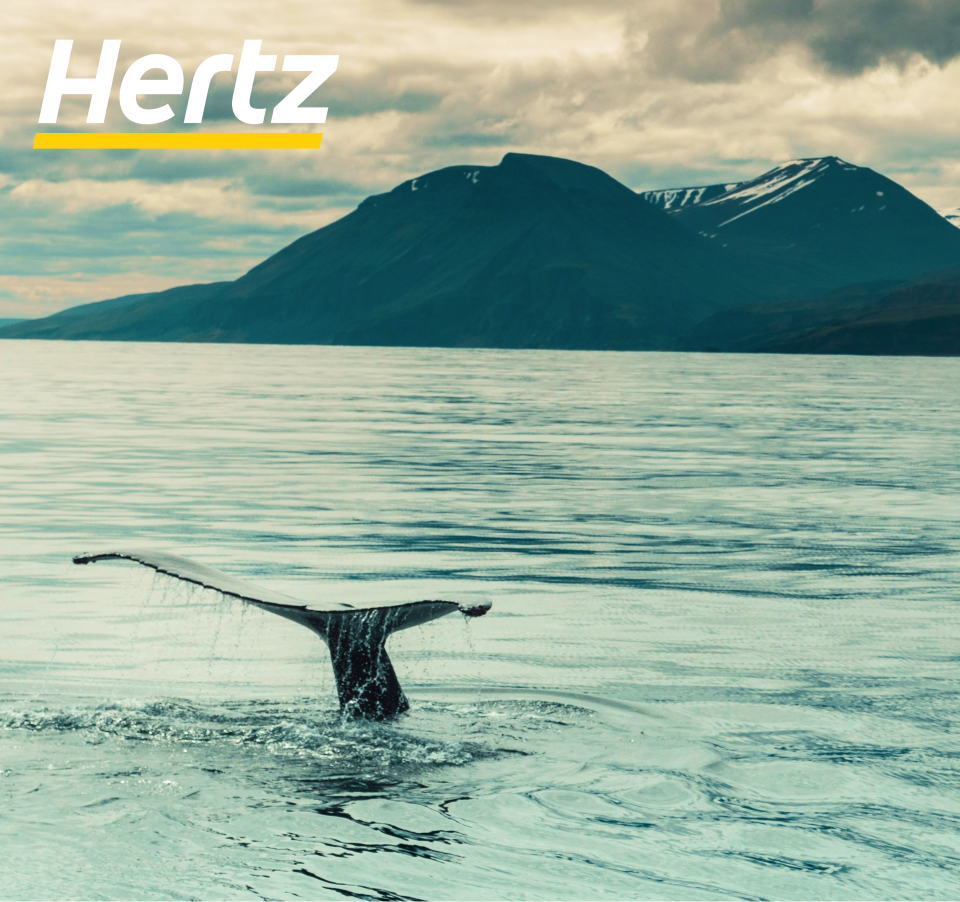 10. Views Along the Ring Road
The Route 1 Ring Road is Iceland's most famous route, circling the entire island and spanning approximately 1,332 kilometers (828 miles). This journey will allow you to access a multitude of natural wonders, including glaciers, volcanoes, waterfalls, towns, and charming Iceland villages.
While you can complete the Ring Road in about a week, it's best to take your time to savor the diverse landscapes and attractions along the way, so we recommend a 10 day Iceland Ring Road Itinerary. This route encapsulates Iceland's breathtaking beauty and is a bucket-list experience for any traveler.
You'll need a reliable rental car to travel along this route, and while there are many Iceland rental car options, we recommend a 4X4 vehicle for anyone who is visiting in the winter months or those who want the flexibility to explore regions off the Route 1 Ring Road as well.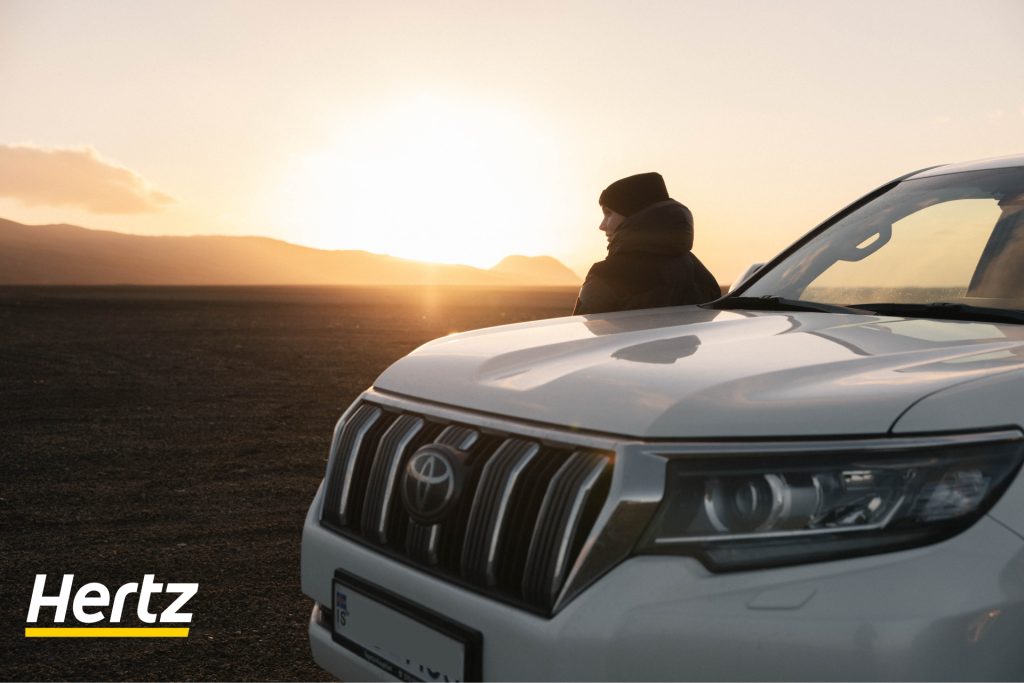 11. Icelandic Food (Both Good and Bad)
Icelandic cuisine is a unique blend of traditional and modern flavors. While some dishes may not be for the faint of heart, such as Hakarl (fermented shark) or Hrutspungar (pickled ram's testicles), the country also offers delicious treats like Pylsur (Icelandic hot dog) and ice cream. Icelandic lamb dishes are a true delight, known for their tenderness and unique flavors. Be sure to sample the local cuisine to fully immerse yourself in Icelandic culture.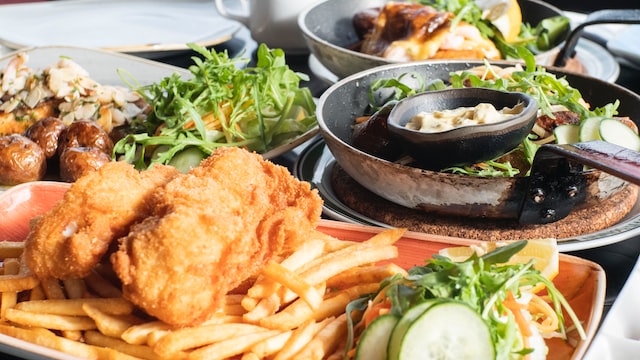 12. The World's Northernmost Capital City: Reykjavik
Reykjavik, the world's northernmost capital city, is a vibrant and culturally rich hub. It's known for its artistic scene, unique architecture, and thriving nightlife. The city is a fantastic base for exploring Iceland's wonders, with a wide range of museums, galleries, and restaurants to enjoy. Be sure to visit Hallgrímskirkja, the city's iconic church, and check out the main shopping street, Laugavegur, to pick up some souvenirs to take home.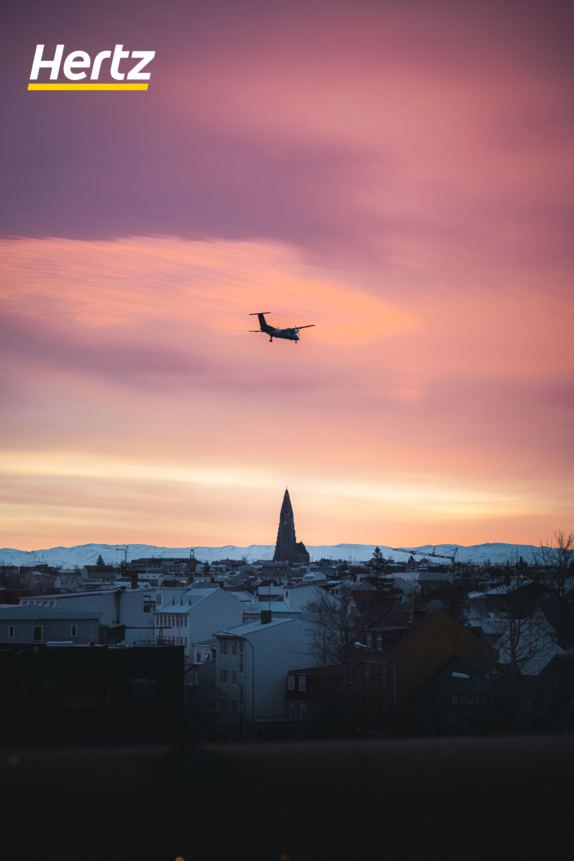 13. Gender Equality
Iceland is renowned for its commitment to gender equality. It consistently ranks as one of the world's most gender-equal countries, thanks to policies that promote women's rights and gender balance in various aspects of society. The Icelandic Women's Rights Association, formed in 1907, was one of the earliest women's movements in the world. Iceland's achievements in gender equality serve as an inspiration to nations worldwide.
14. The Oldest Parliament in the World
Iceland is home to the world's oldest parliamentary institution, the Althing. Established in 930 AD, it convened at Thingvellir and continues to exist today as the Althingi, Iceland's national parliament. This historic site, surrounded by dramatic natural beauty, holds great significance in the nation's history.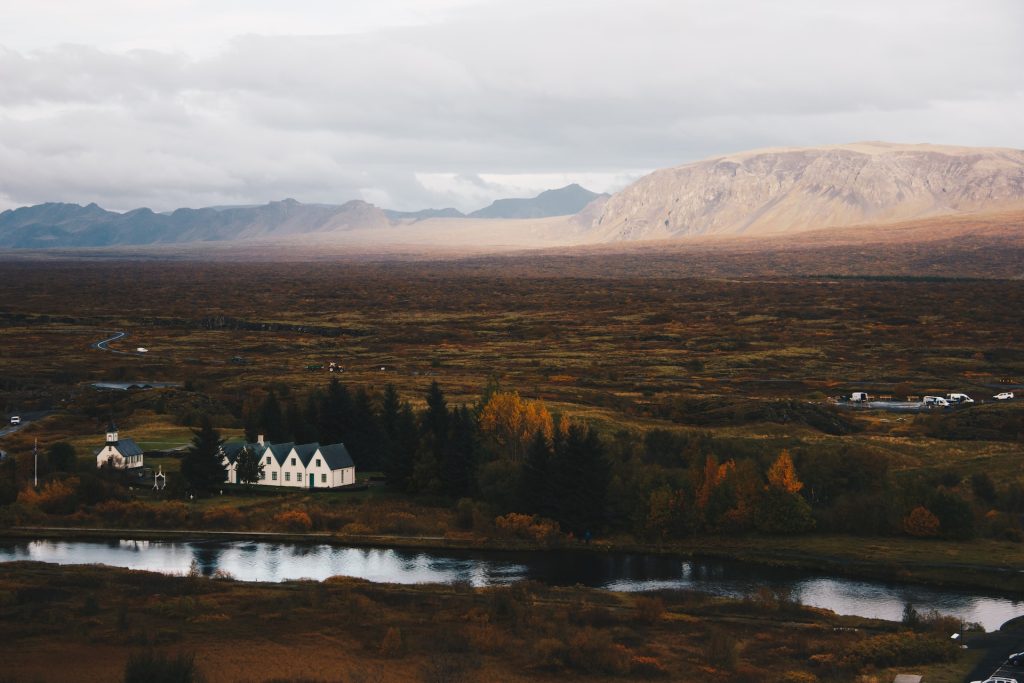 15. Icelandic Music
Icelandic music is a diverse landscape encompassing folk traditions, heavy metal, and ethereal sounds. The country is famous for its unique and innovative musical acts, including internationally acclaimed artists like Björk and Sigur Rós.
These musicians have brought Iceland's distinct musical style to the global stage, creating a sound that's both haunting and beautiful. The country also hosts multiple music festivals throughout the year, celebrating local artists and cultural heritage.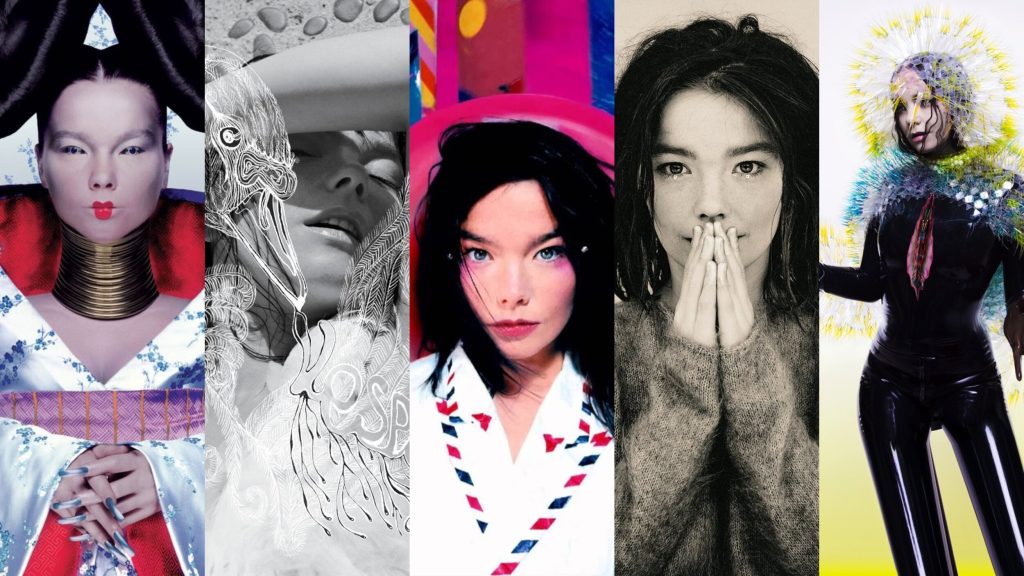 Explore the Top Things Iceland is Known For
Iceland offers an incredibly diverse array of experiences for travelers, no matter what your interest. From the Northern Lights to the rugged landscapes shaped by volcanoes and the enchanting blue ice caves hidden within massive glaciers, Iceland is home to unparalleled natural wonders. With an abundance of waterfalls, black sand beaches, and geothermal hot springs, the landscape of the country has something new and exciting around every turn.
For those who prefer cultural experiences, Reykjavik has a vibrant artistic, culinary, and musical scene, and there are many charming villages to explore that allow you to soak up the local culture. To explore all the wonders of Iceland, we recommend booking a rental car with Hertz Iceland, which will give you the freedom and flexibility to enjoy the country at your own pace. Start planning your Icelandic adventure today by reading more about Iceland and its incredible attractions on our website.